The watch here I am going to discuss is the most expensive replica Audemars Piguet watch currently, some websites online are selling this replica at a sky high price, even much more expensive than AP Michael Schumacher.
The replica is manufactured by J12 factory, they put a lot of effort in replicating this model.
The theme of AP LeBron James replica is blue and grey color, 316L stainless steel case is plated with rose gold, the bezel is Cermet, which is made of ceramic and metallic material.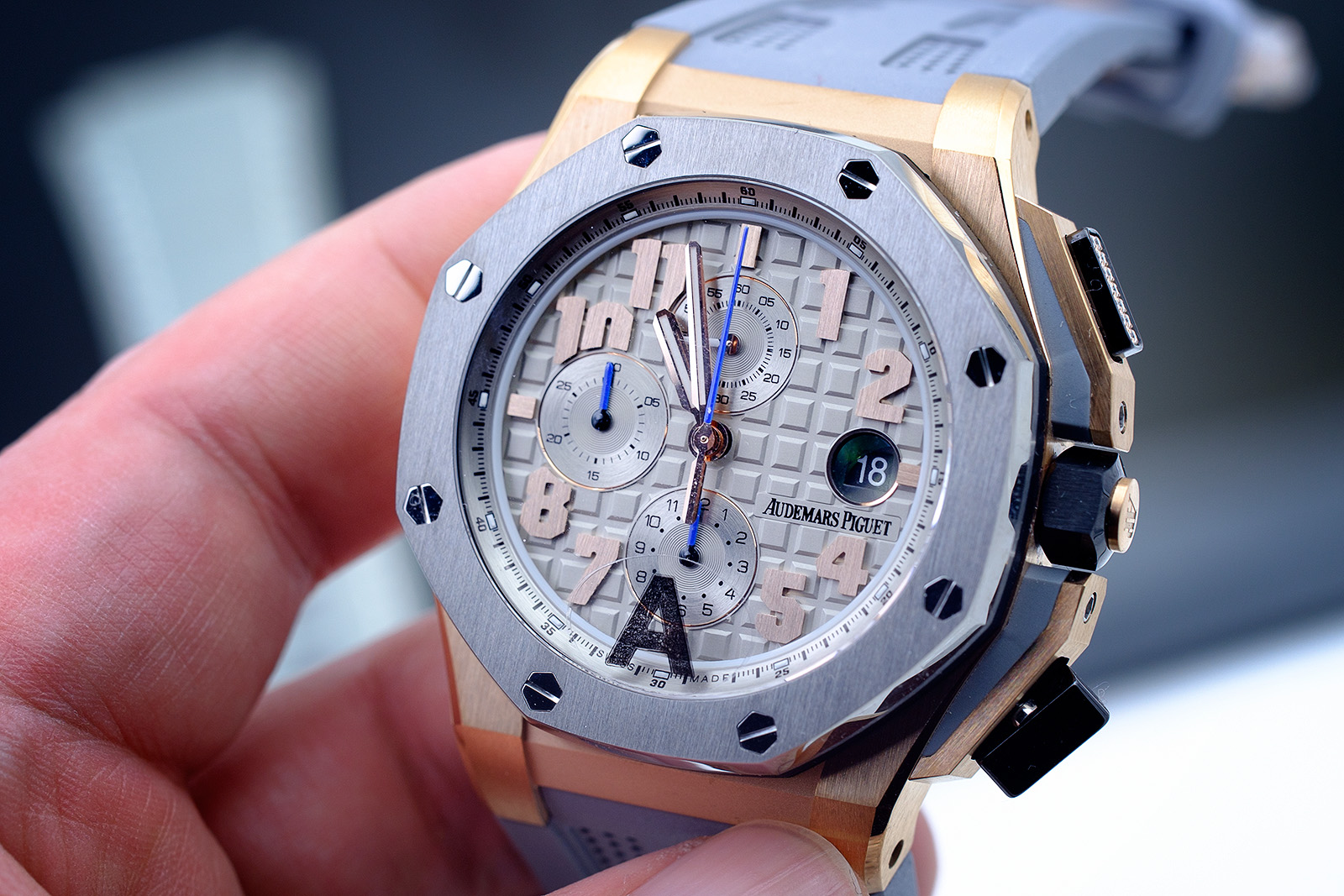 Cermet bezel is harder than general stainless steel. The case is a little different from other AP watches because its lugs are raised. The sunken case part is sand blasted, which gives a very refined touch feeling, the raised part is draw processed with polished edge. This type of case was only used on Audemars Piguet Schwarzenegger Limited Edition before, and the case design of AP LeBron James replica has more visual impact and layered feeling, which looks fresh.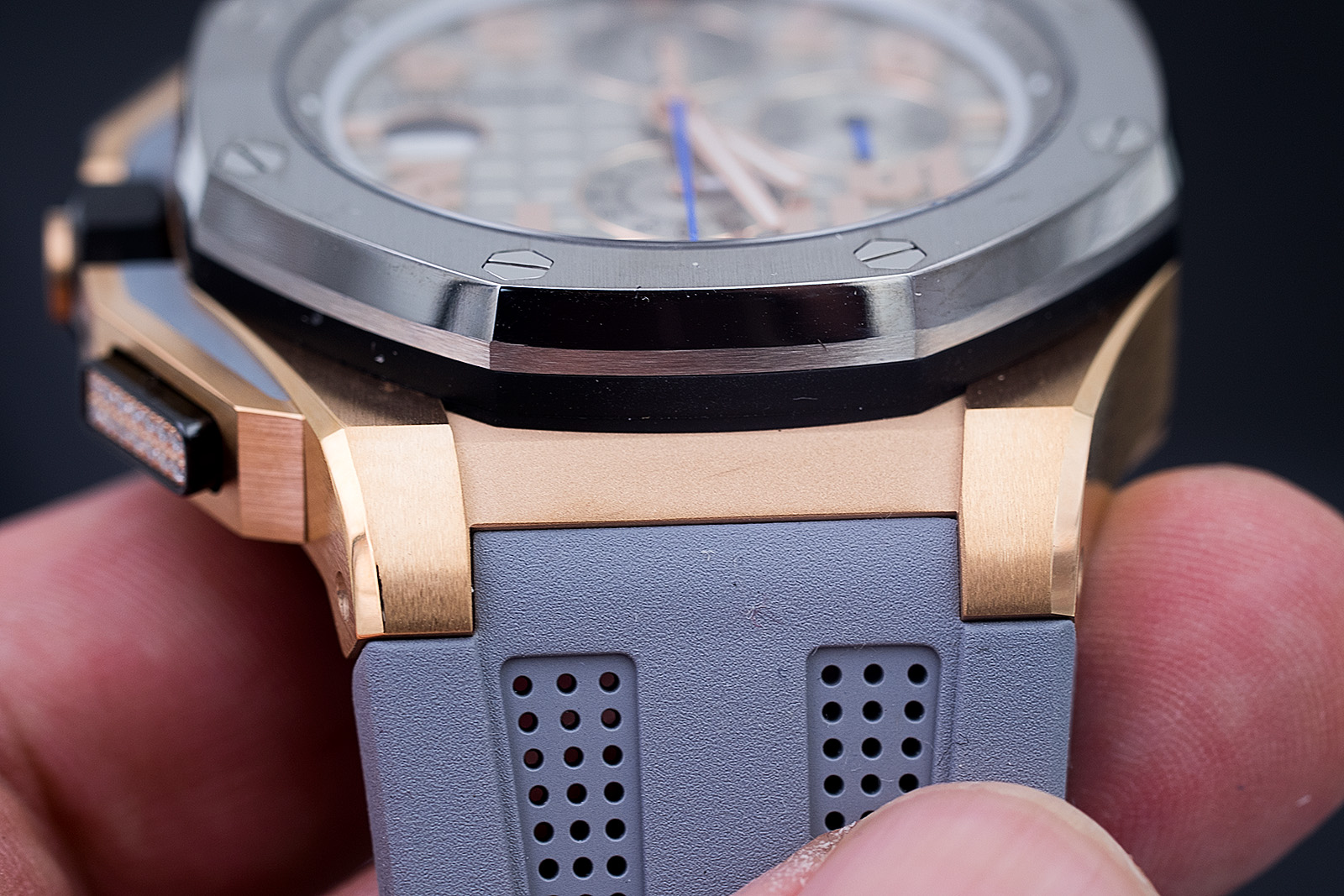 Advanced rubber strap, there are air through holes on the band, very suitable to be worn in hot summer.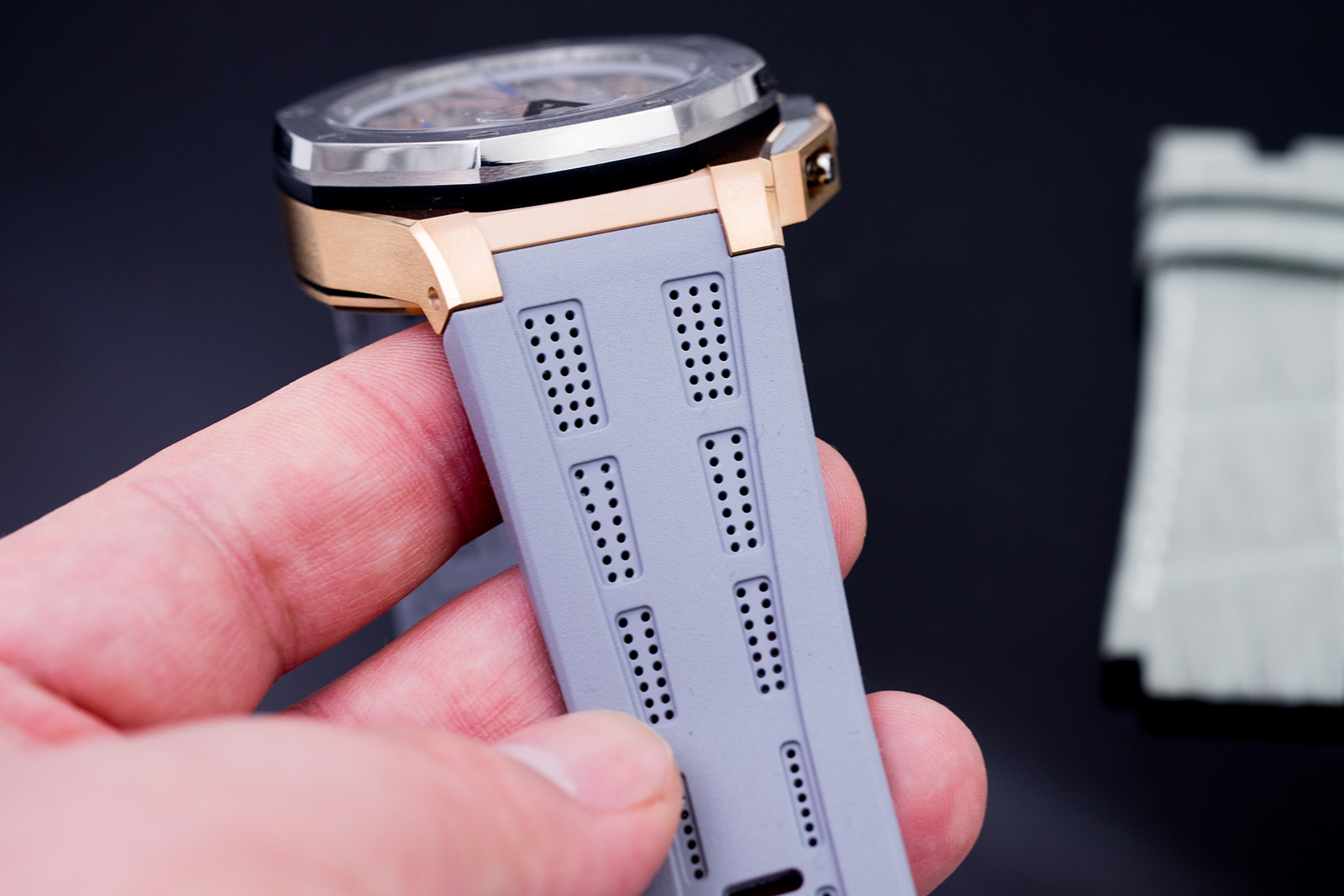 The watch will be shipped with one free pair of leather straps.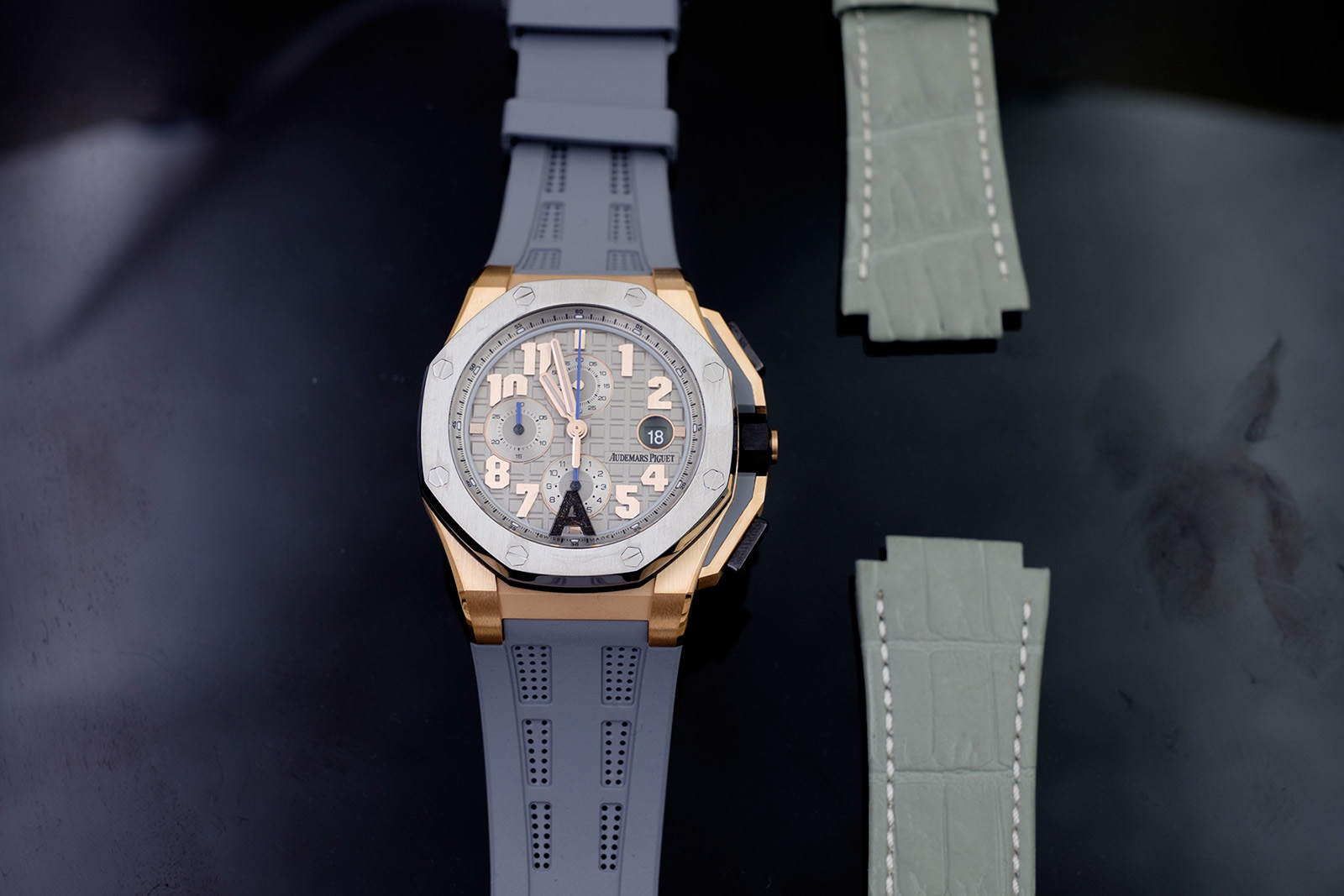 The case back also uses refined sand blasted workmanship, the screws look better.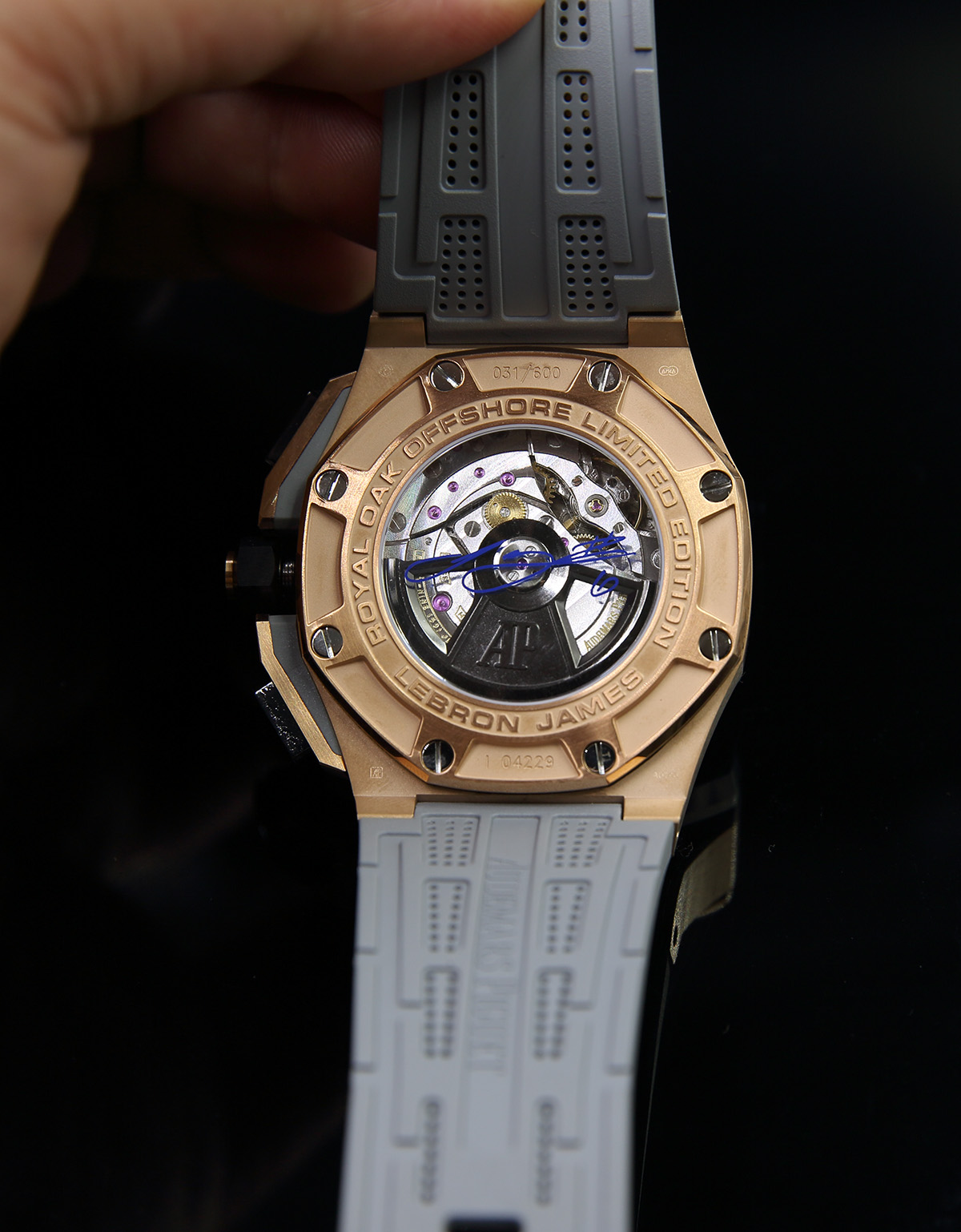 Brand-new clone 3126 movement, with perfect polishing, it represents the highest imitation level.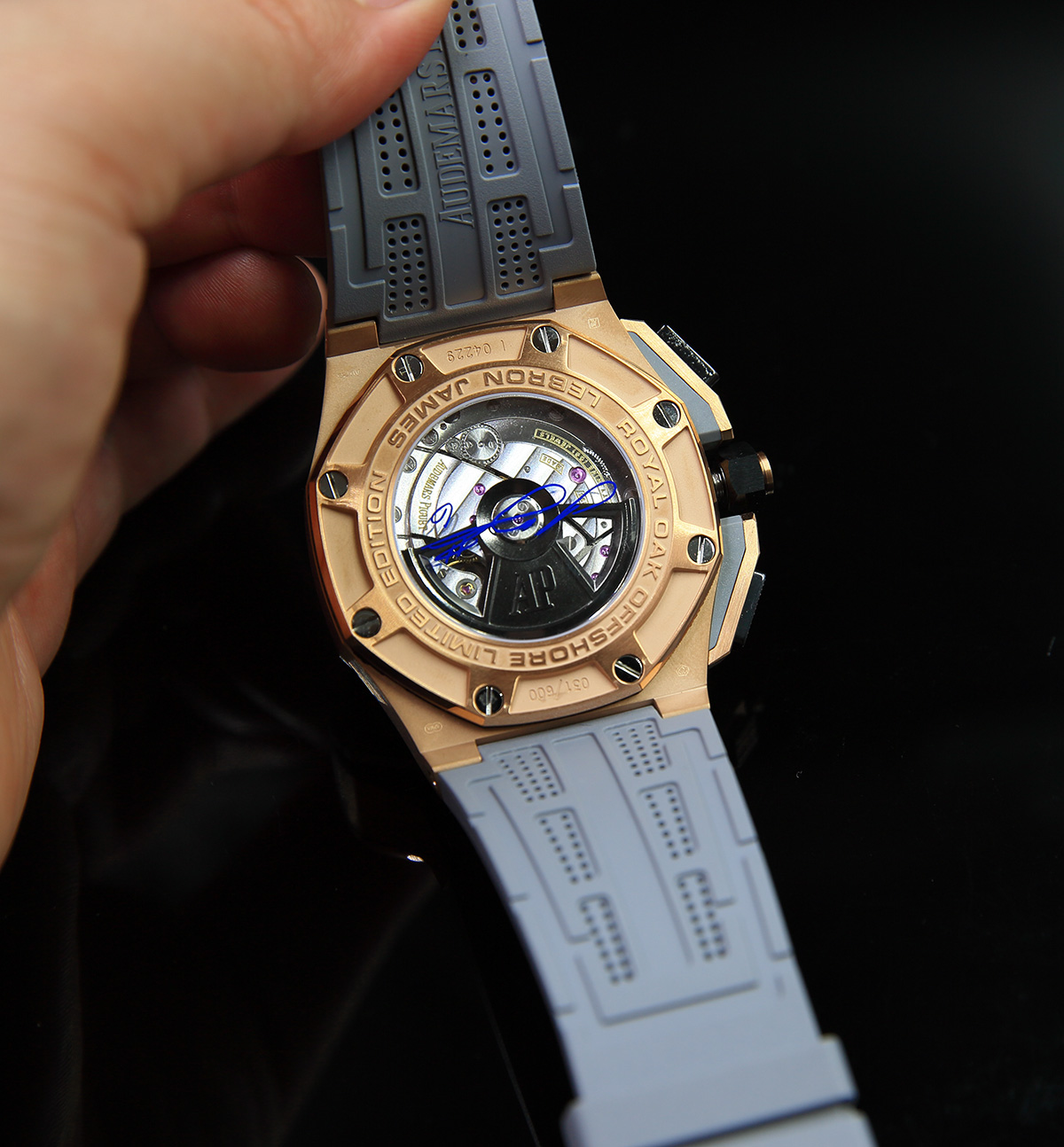 The button is ceramic, it consists of spring, button and tube.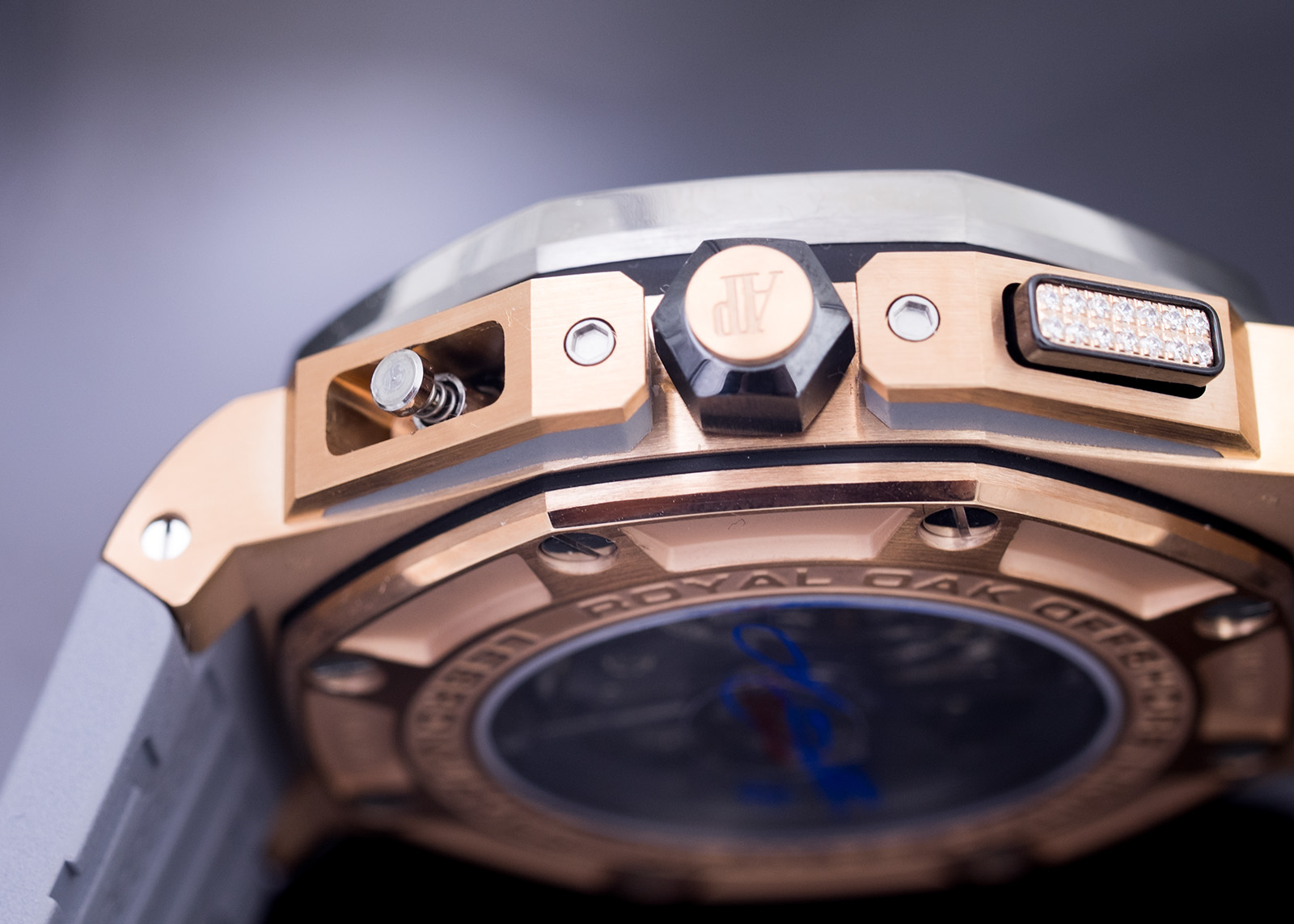 The chrono start button is embeded with 14 pieces of diamonds, to differentiate it from reset button.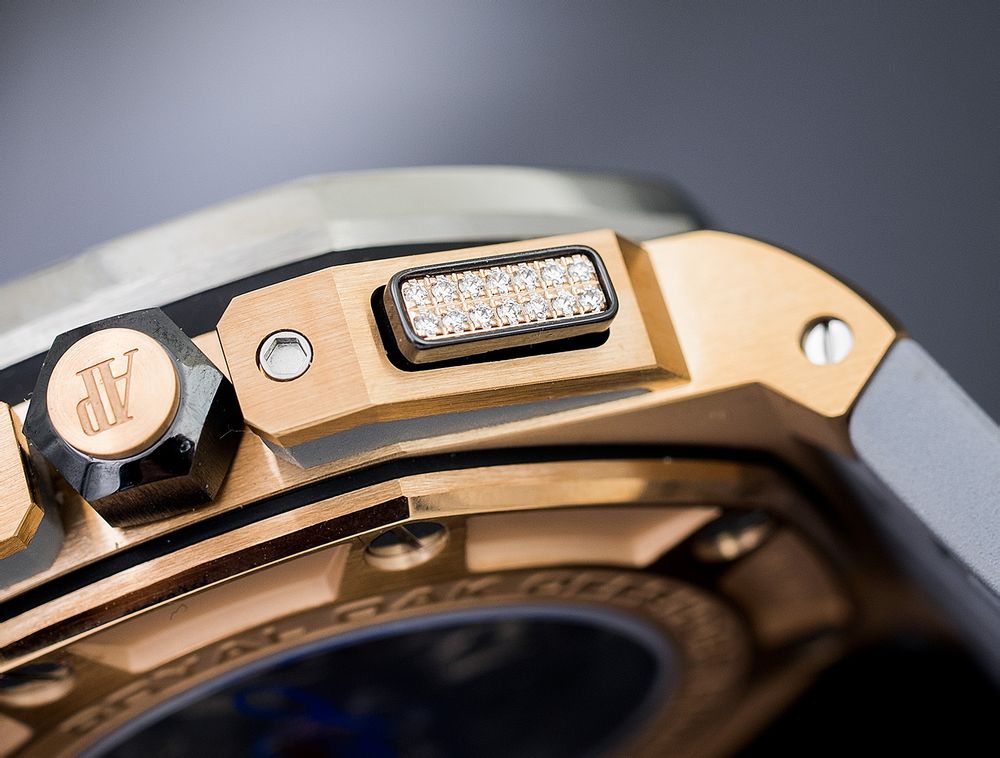 The subdials have rose gold edge.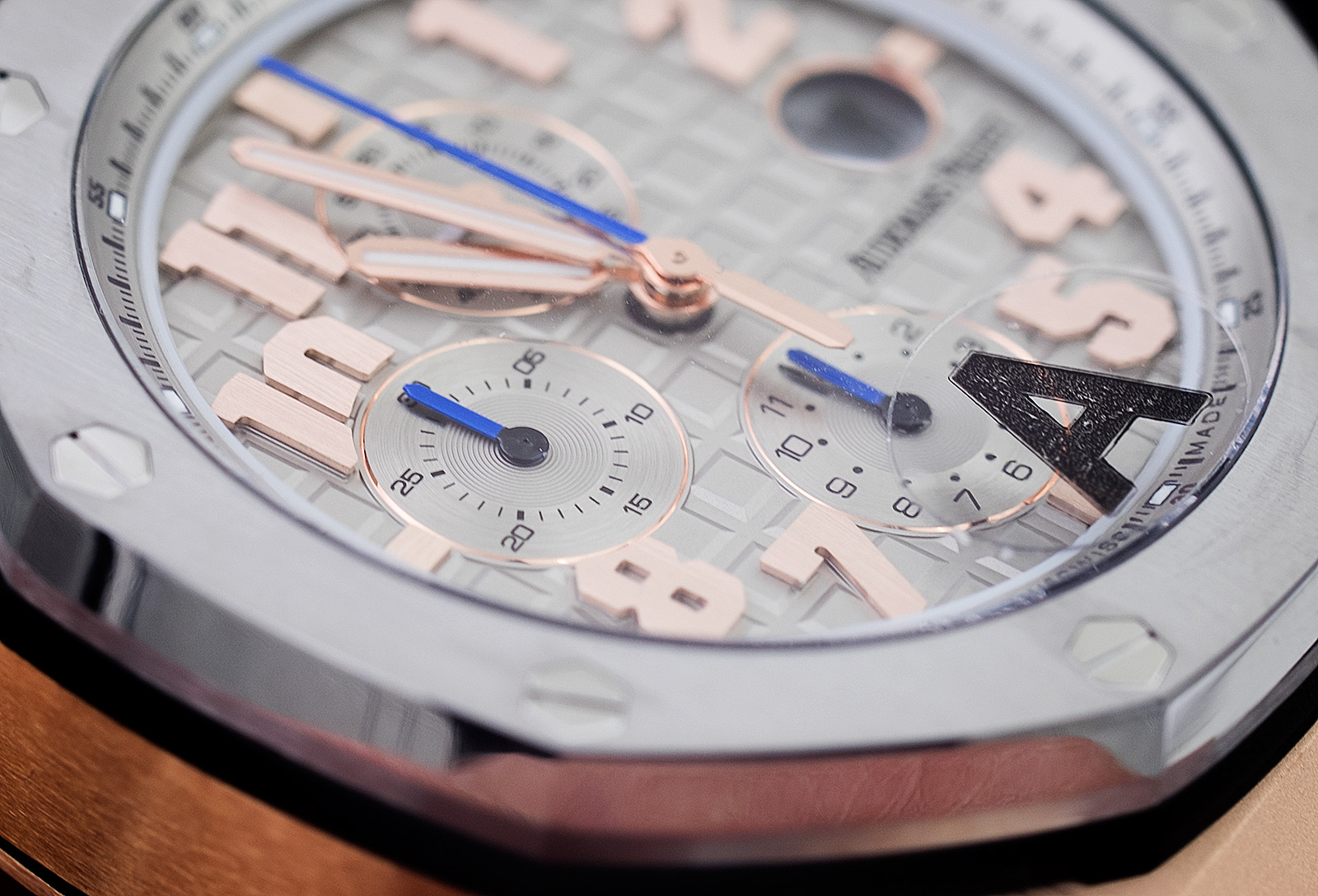 It is not a diver's watch, the lume effect is just so so.