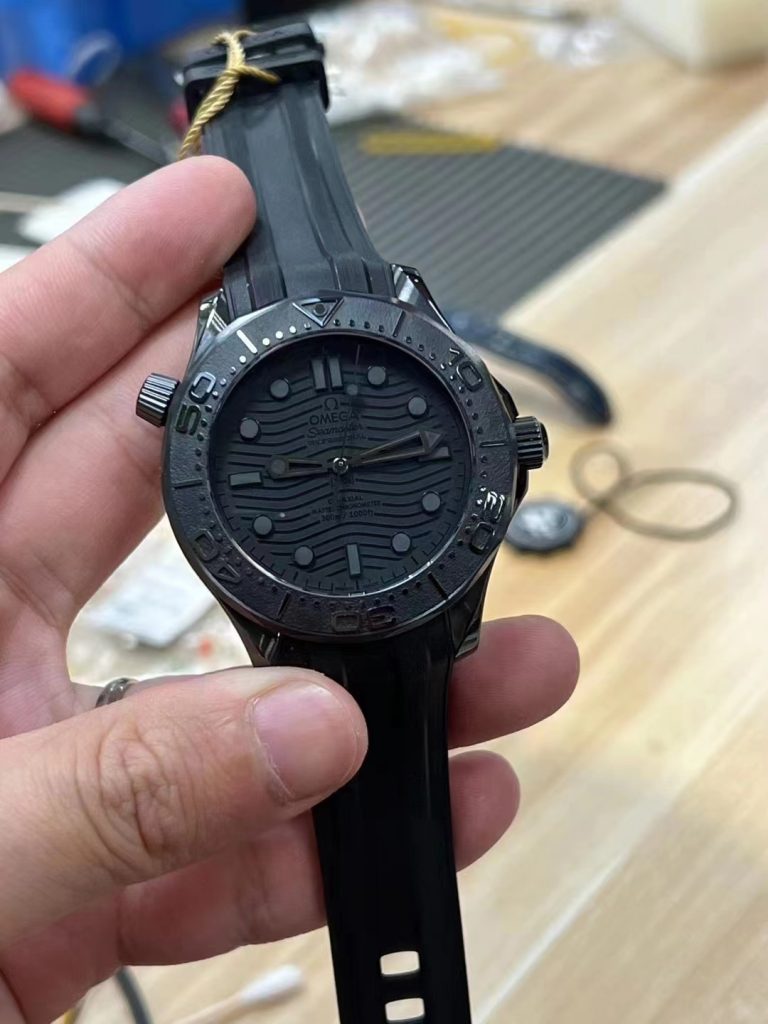 About weeks ago, I introduced a new Omega Seamaster Diver replica watch from OR factory, it has a black ceramic and rose gold case, while the Seamaster replica watch I am going to share today has a full black outlook, the replica is entirely made with black ceramic and has a black rubber band, it looks very cool.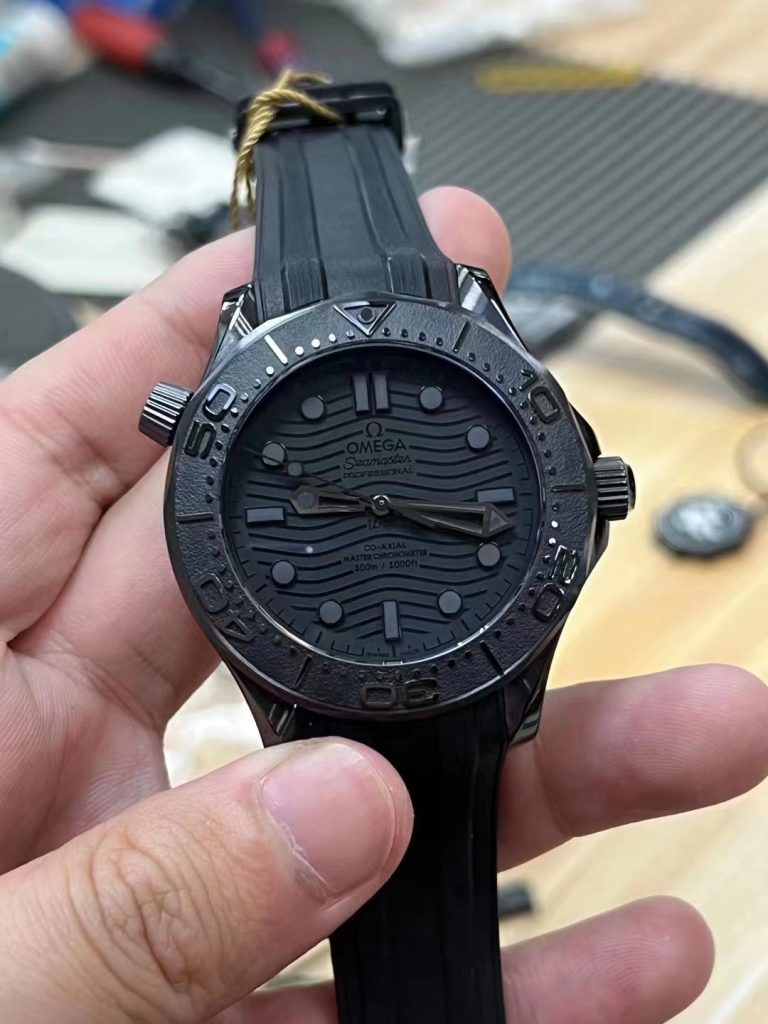 Not many people have asked me the price of the rose gold ceramic Omega Seamaster since I published the post several weeks ago, I mentioned in the post that OR factory selling the replica at a high price, so you guys are not interested in? Or just waiting for VS factory to release these two new models? However, I do not know when VS will publish these two replica watches, but after coming out, the prices will not be lower than OR.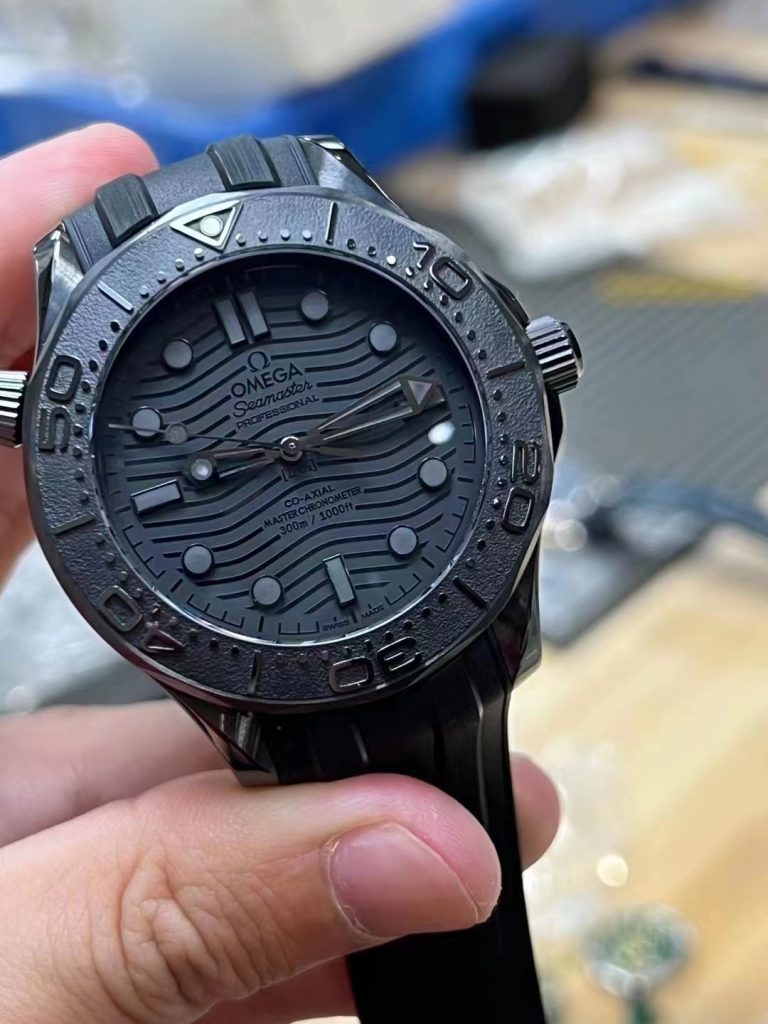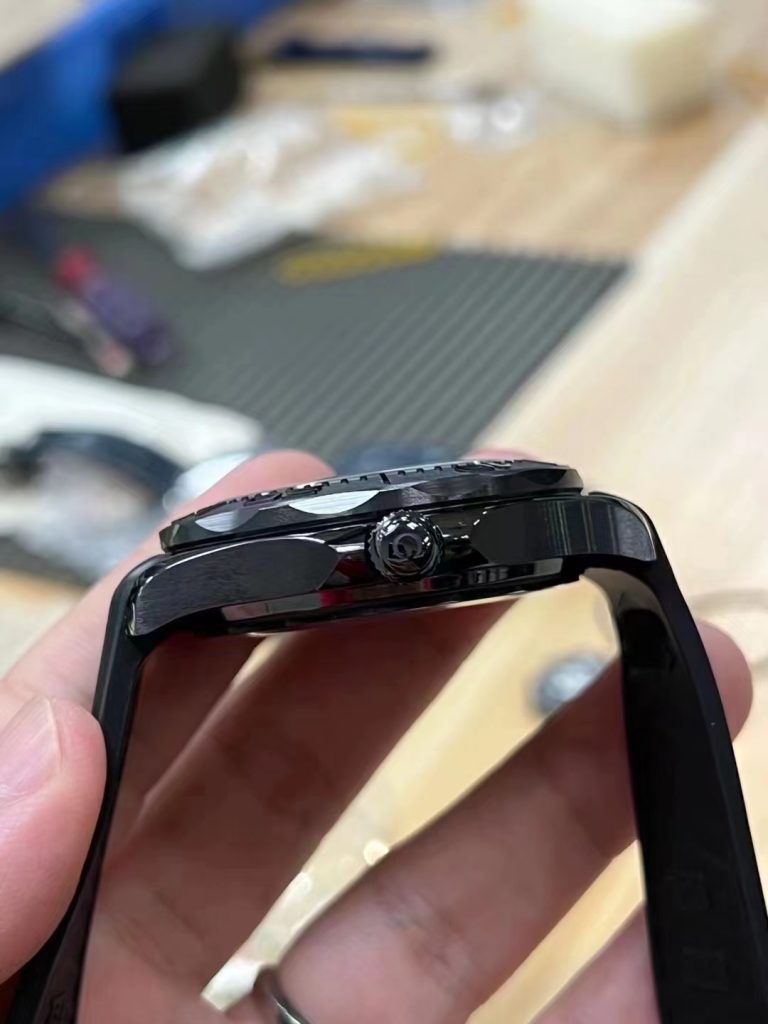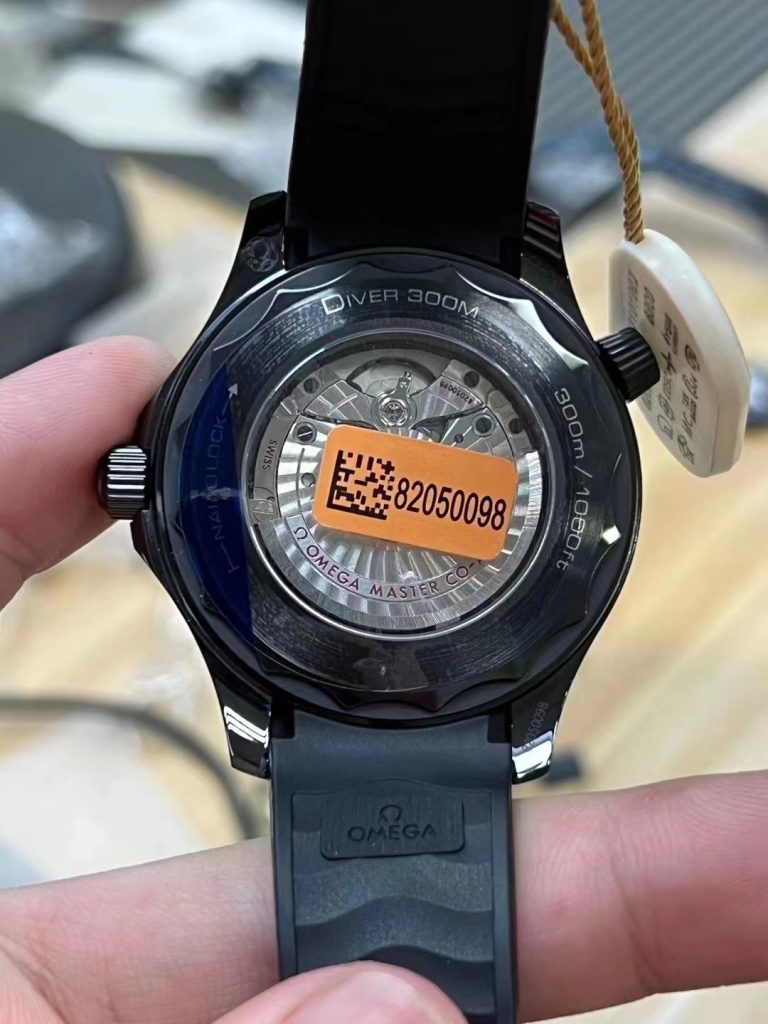 The replica must be another best seller if VS makes it, but the one from OR also has a very good quality. I sold Omega Seamaster replicas from OR factory before, no clients have complained the quality. The finish of polishing and brushing on the case has no issues, always top level as other super clone watches. The crown seems to be also made with ceramic, pull out to the first click, rotate it to adjust time. The lume material on the bezel pearl and dial is black, not white like other Omega Seamaster Diver 300m. On the replica, I feel the lume light is not as strong as before because it adopts black lume material, while it is white on previous Omega Seamaster Diver 300, certainly the genuine watch does not have this problem. By the way, several clients said the white lume applied on hour markers will become a little yellow. By the way, whether from VS or OR, the movements installed in the replicas of all Omega Seamaster Diver 300m are not in-house super clone.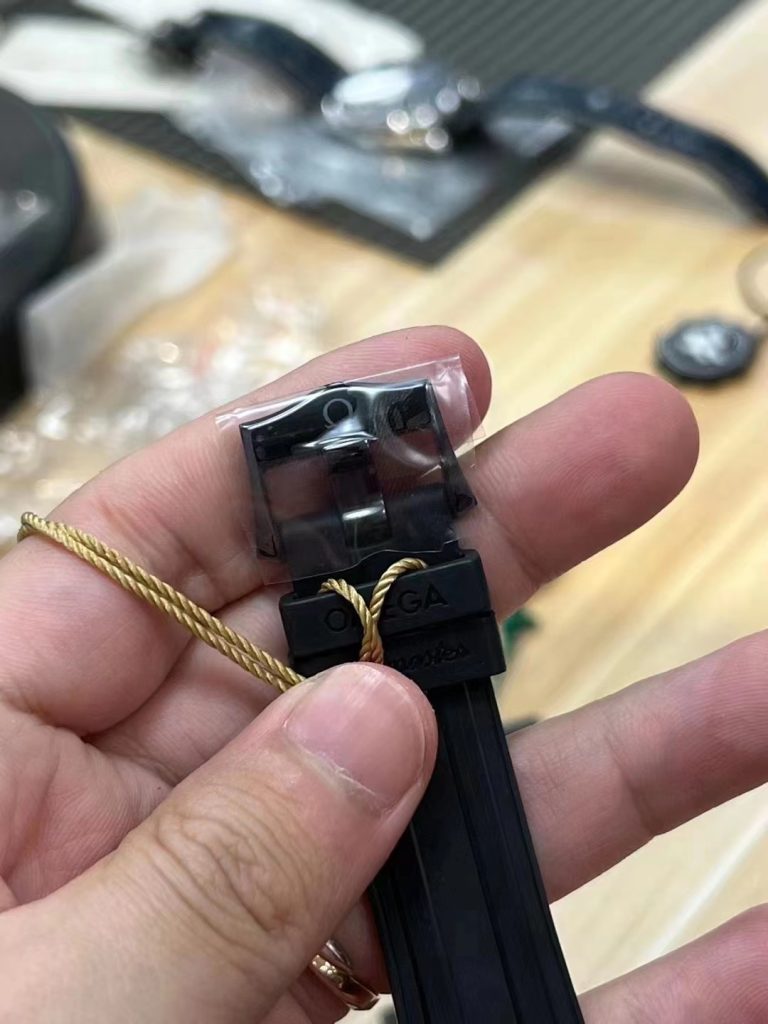 At last, the Franck Muller replica watch below is from G Factory, now they offer a special price on this watch.