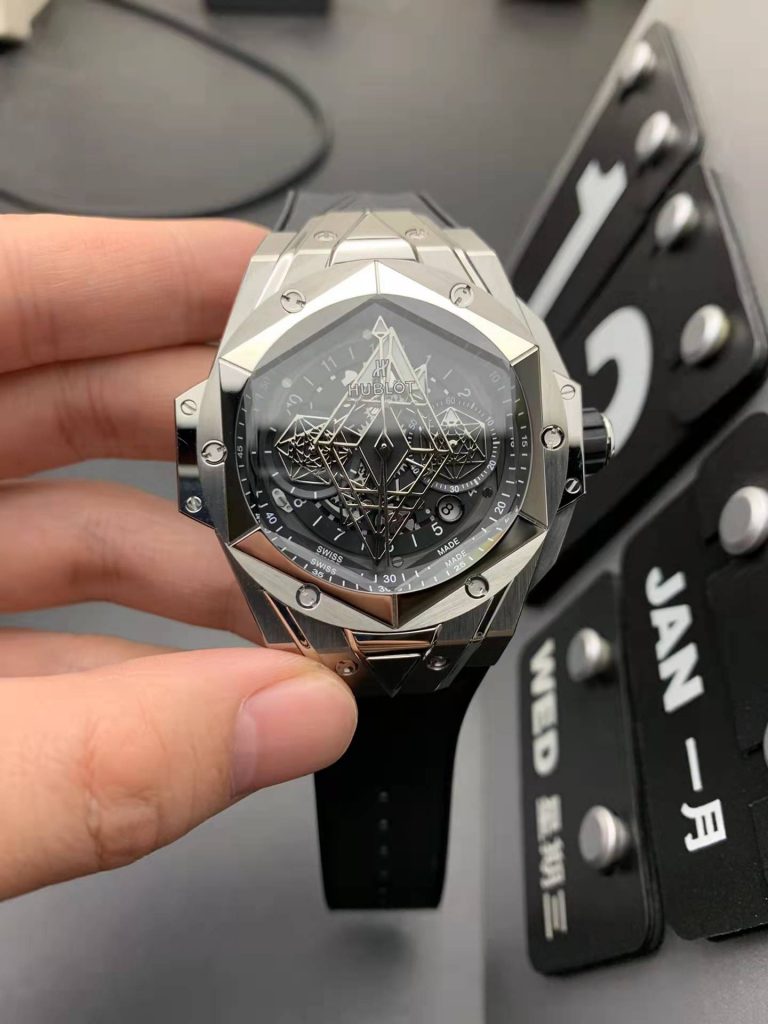 The first generation of Hublot Sang Bleu replica was published by a factory several years ago, now, this replica Hublot Sang Bleu is the second generation, which looks much bigger. The Big Bang Sang Bleu from Hublot is a very special watch, it is a limited edition model and its dial uses a very unique design. Maybe people with full creativity in their his brain think this watch is acceptable, most men won't consider it especially there are too many other Big Bang Hublot watches with usual design. HR is not a big factory, in my memory, it only produces several top quality replica watches, the Omega Speedmaster and this Hublot Big Bang Sang Bleu.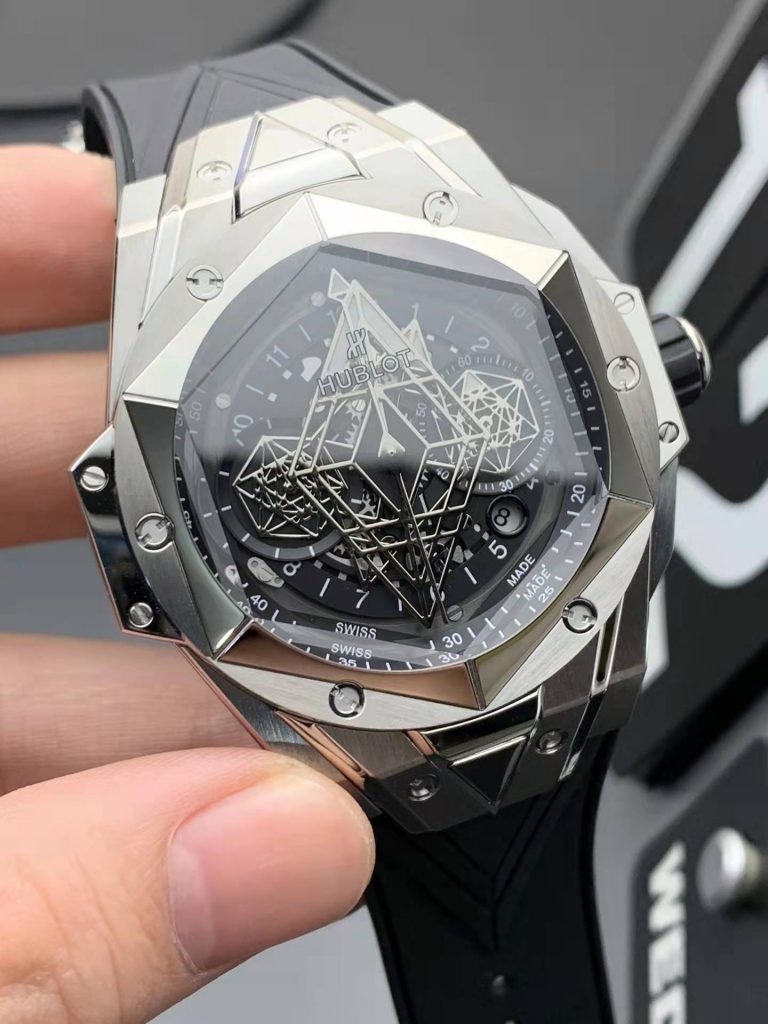 This replica Hublot Sang Bleu II is made with 316L stainless steel, not titanium, the watch has a case diameter up to 45mm, which is very big, much bigger than most sporty watches and diving watches in the market, the case thickness is also up to 18mm, for such a big and thick replica watch, not many people are willing to buy it, it is hard for them to control it.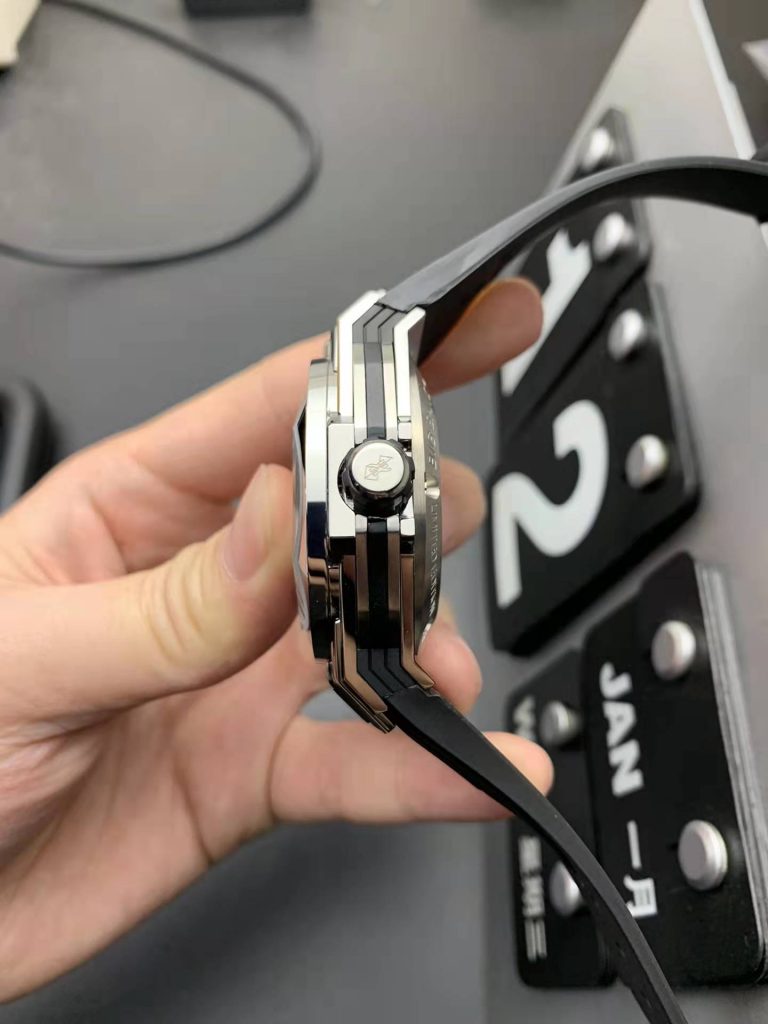 The case of Hublot Sang Bleu is also different from the design of common Hublot Big Bang, its case has unique logo engraving and the bezel is in unique shape, the screws on the case do not change, still classic H-shape. The case, bezel, dial and auto rotor of the movement have similar design, the elements you see on these parts are reflection of the designer's concept.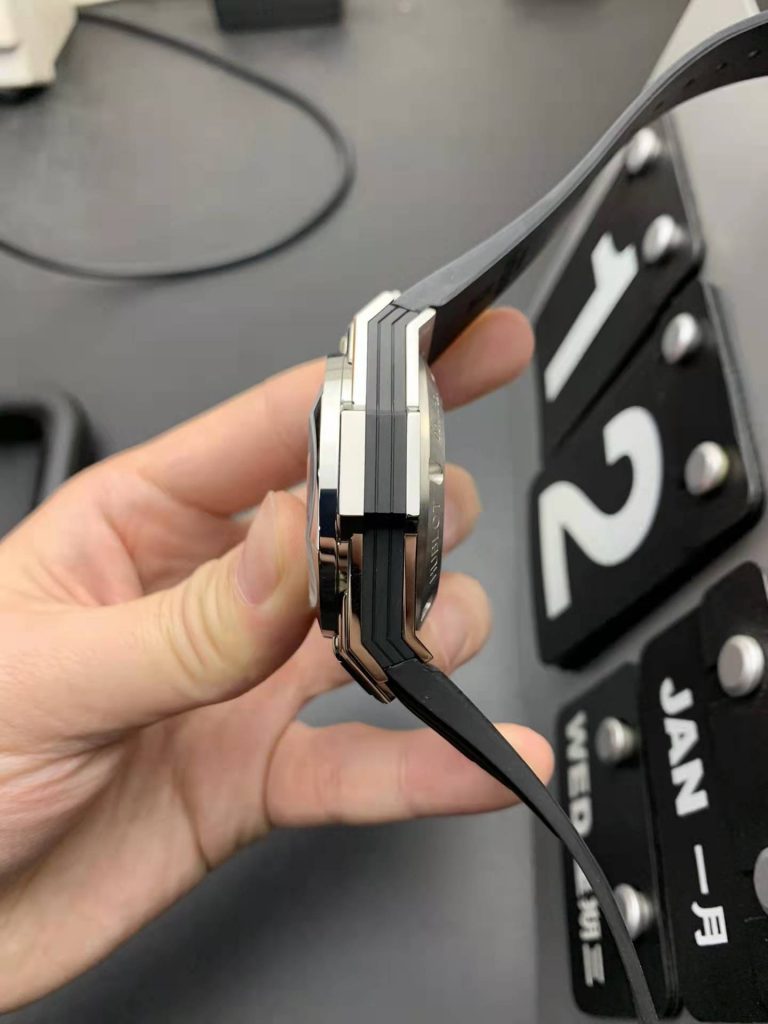 The replica has a full chronograph function, you can see its chrono feature through the dial and the chrono pushers on the case. The dial has a multi-layer construction, but after winding the watch, the watch will work normally, then you will find its small seconds hand is on the small dial at 9 o'clock, the subdial at 3 o'clock is for minute-chronograph display. Under such an unique dial design, you need a more careful observation on every feature of this watch.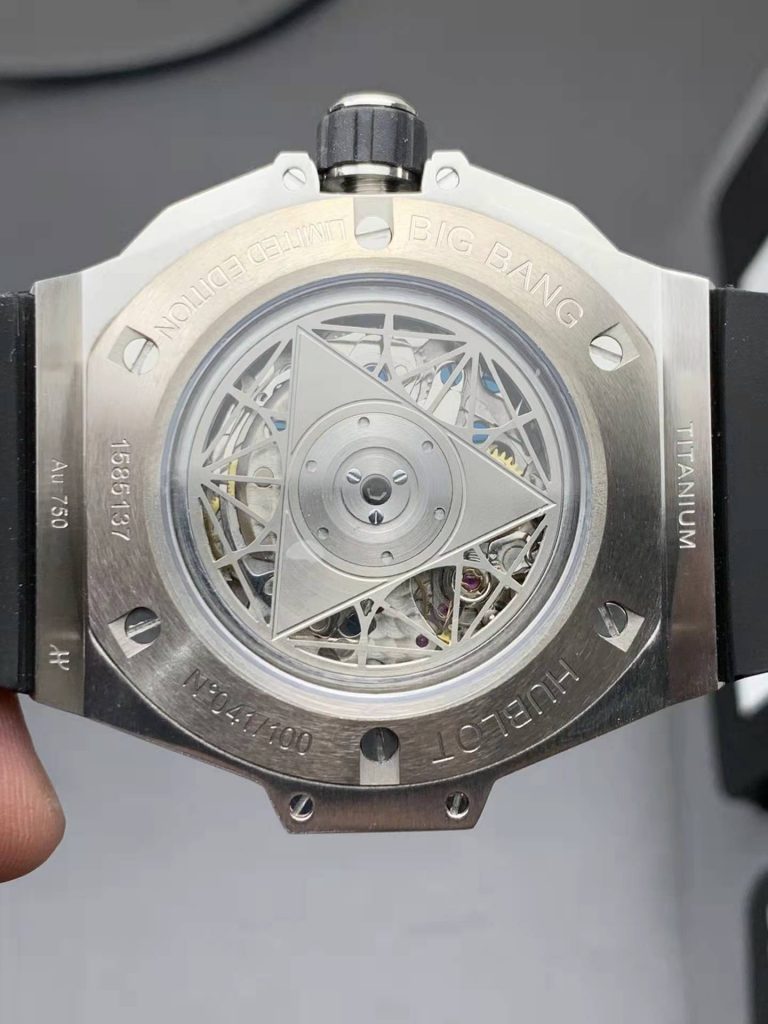 The replica features a gummy band that is made with high grade of rubber, which is imported from Malaysia, non-slip, soft, durable and dust-free. High quality rubber band always does not have bad smell because it uses natural rubber material, the movement inside is an Asia 7750 with a special auto rotor that is decorated to highlight and match the concept of the Hublot Sang Bleu. By the way, the replica is not cheap, it has a much higher price than most other high-end replica watches.