Now, we are still celebrating our lunar new year festival, most watch factories have already been back to work for several days, there is a good news, that is VS factory opened again, however, about Noob factory, there is no sign of reopening. There are many dealers still selling Noob products through website, wechat or whatsapp, do not trust them, they are not real Noob watches.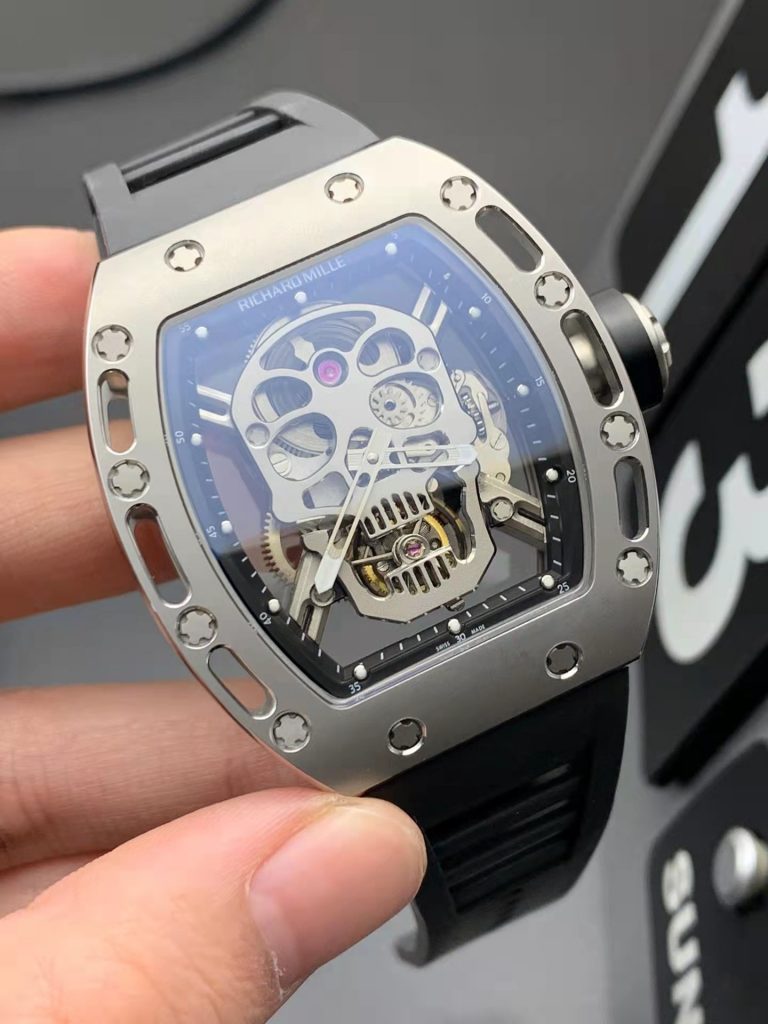 About new replica watches, I have not seen for a long time, actually there were not too many new models published in our market in the last 2021, I hope the factories will make more in this year, but under current situation, there is a big risk.
Today, I want to show you guys a tourbillon watch, which was made by JB factory several years ago, it is not a new watch, originally I would like to make a summary of best sellers in 2021, but it needs time to complete that article, so, let's see this Richard Mille watch first.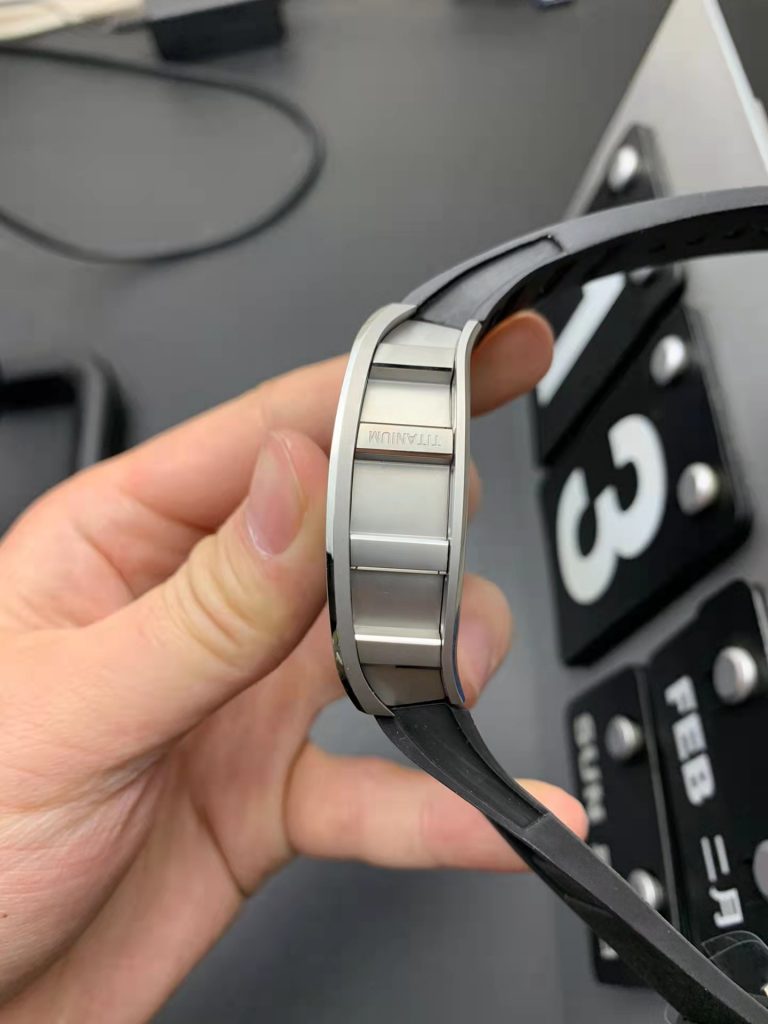 About this Richard Mille watch, it uses a real tourbillon movement, you can see its working tourbillon device on the dial. Two factories are making it, one is JB, the other is EUR. Both factories use real tourbillon movement, which is hand winding, the price of JB edition has a higher price. For all tourbillon watches, JB sells higher prices than EUR, I do not know why, I compared, and did not find the difference on case finish or movement quality. Other factories that make this watch do not use real tourbillon movement.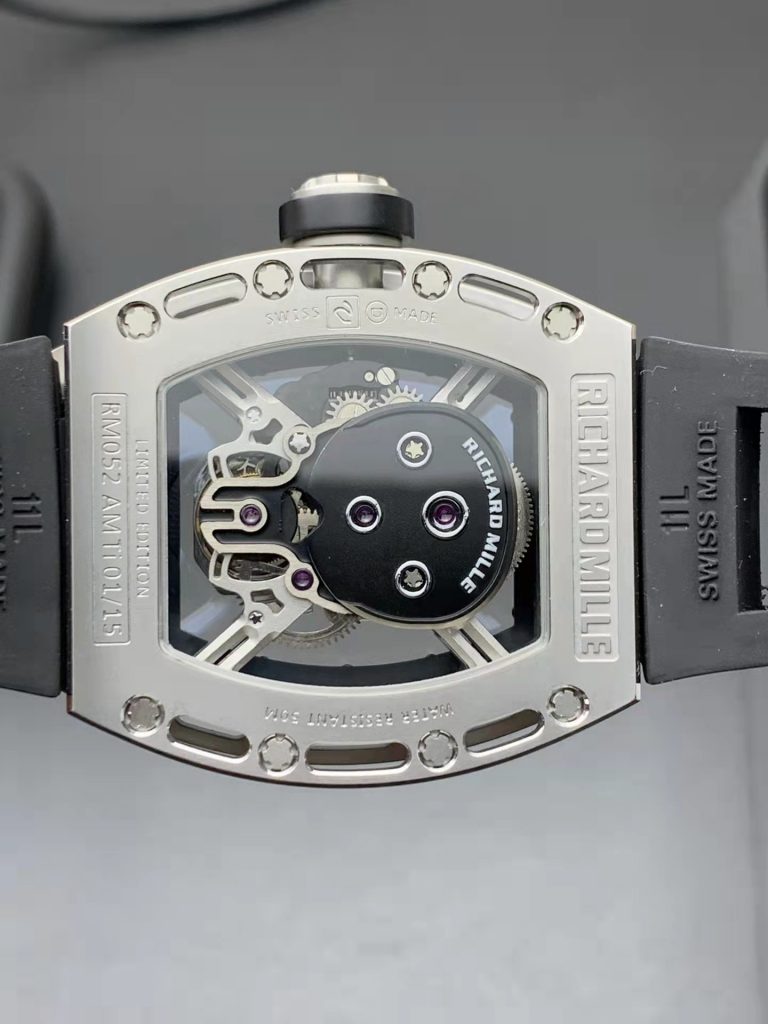 This Richard Mille replica watch is highly recognizable because of its skull dial. it looks cool, but most people will not consider it just because it has a skull dial. The case looks a little grey, yes, it is not made with stainless steel, but with titanium, you can also see the "Titanium" engraving on case side, so, when buying this Richard Mille replica watch, you may be scammed by three places, first, is it really from JB factory? Second, is it equipped with a real tourbillon movement? Third, is it made with real titanium material? To make sure you can get the correct watch that worth the money you paid for, please ask the seller to send QC photos before sending to you, better with a video to check the working tourbillon device.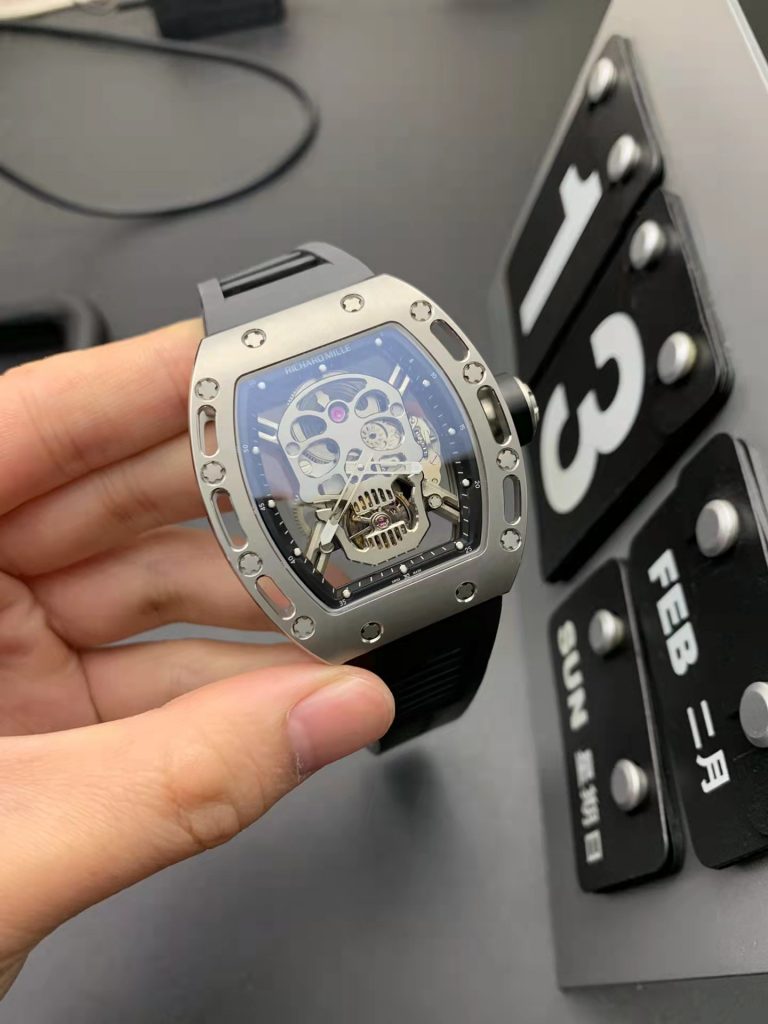 By the way, like the other Richard Mille watches, this Richard Mille skull tourbillon watch is also not waterproof. Please do not let it contact water, you'd better take if off before washing your hands.