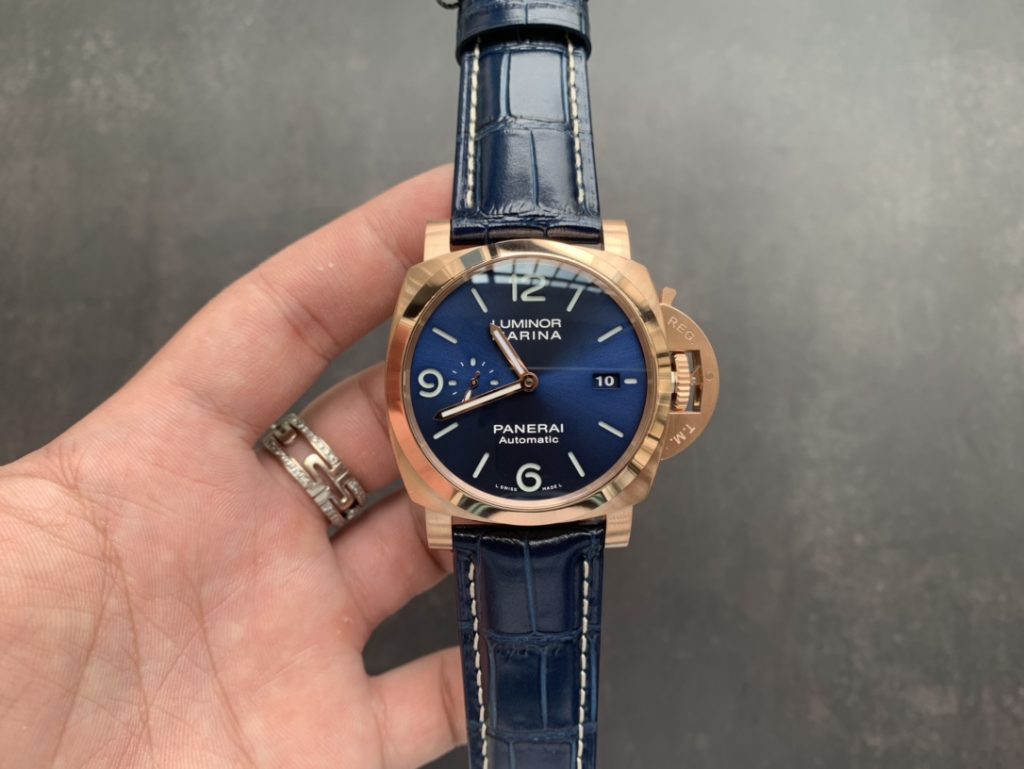 It seems like the hotness of Panerai has calmed down in recent two years, Panerai is not as popular as before now. When I firstly entered this field, many people like Panerai and they bought a lot of replicas, but now, the sales of Panerai watches has dropped, and in replica watch market, its status is not as important as before, and many people are more willing to chooce a Hublot or Richard Mille, other than Panerai. However, in the sales of Panerai replica watches collection, some models are still very popular, like PAM 111, PAM 382, PAM 351, etc., they account for a large part of sales of Panerai replicas, in recent weeks, VS factory also published some new models of Panerai replicas, they look nice, most of them are big Submersible, but this PAM 1112, which was published several days ago, is very beautiful and attractive.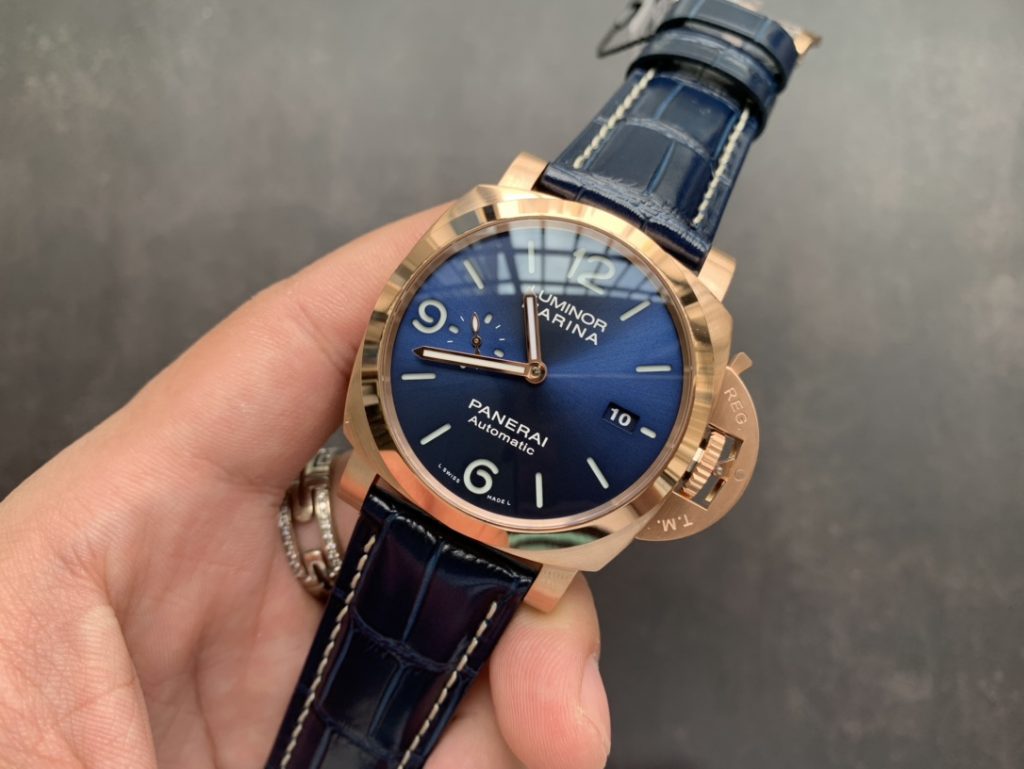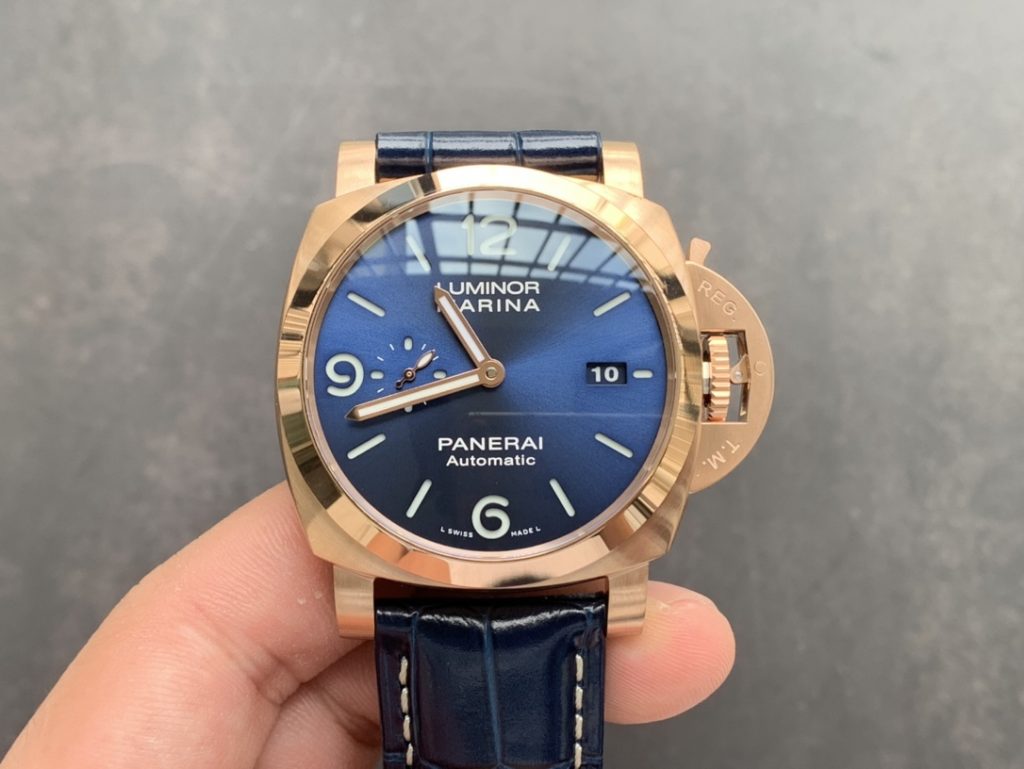 The replica Panerai is coming from VS, we all know it is a big factory, they mainly produce Panerai and Omega, but now their super clone Submariner 116610LN will be unveiled too, it is said that their Submariner 116610LN will be very good. PAM 1112 is a blue Panerai under rose gold case, the blue color and rose gold tone show a striking contrast, which gives the wearer a strong visual effect.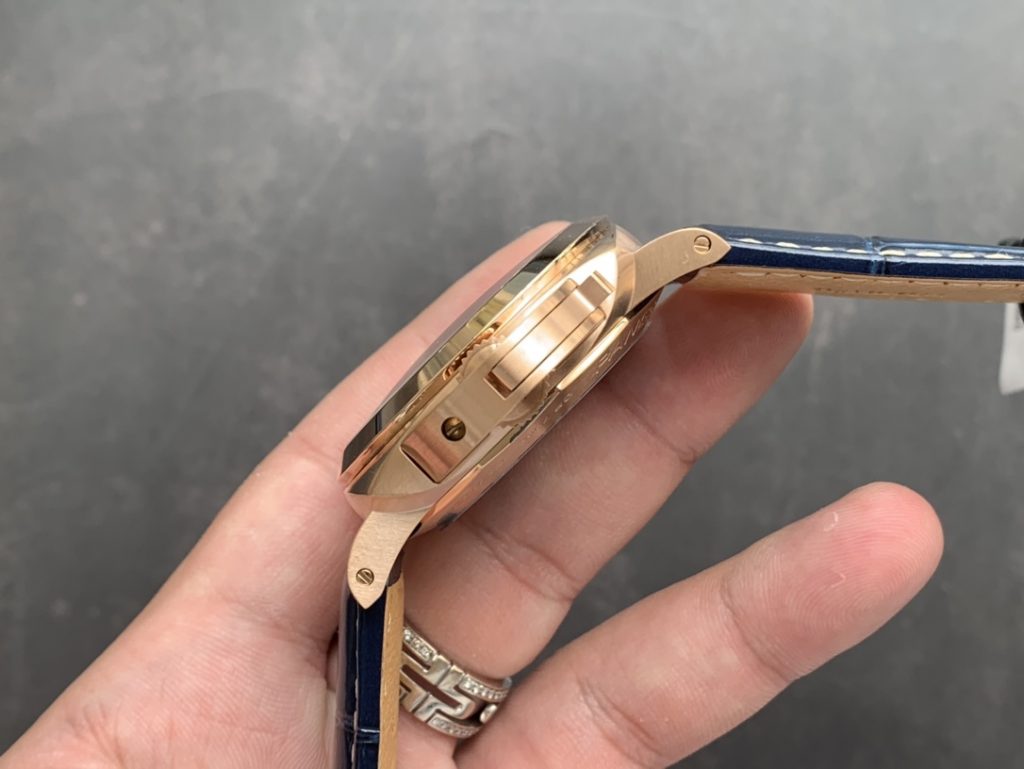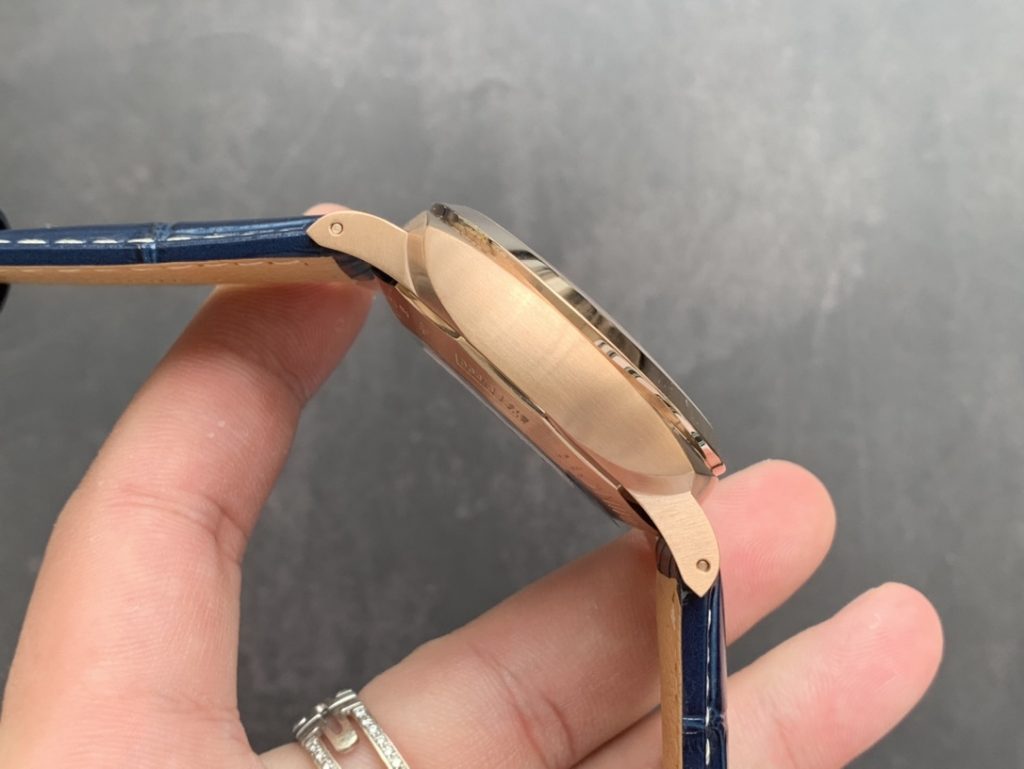 Rose gold case is 44mm in diameter and measured to be 16mm in thickness. The case is finely brushed, rose gold plating is 5 mils thick, which will not easily fade. In Panerai's collection, rose gold models are rare, you can only find several pieces of rose gold PAMs, stainless steel Panerai is more popular, I also recommend stainless steel PAMs first to my readers, unless they really need golden or forged carbon ones.
Blue dial looks beautiful, it is protected by sapphire crystal with colorless ar coating, the dial is sandwiched structure, small seconds hand sweeping the subdial at 9 o'clock smoothly, three hands have rose gold frame with luminour coating in the center, the dial has a super green lume light in the dark.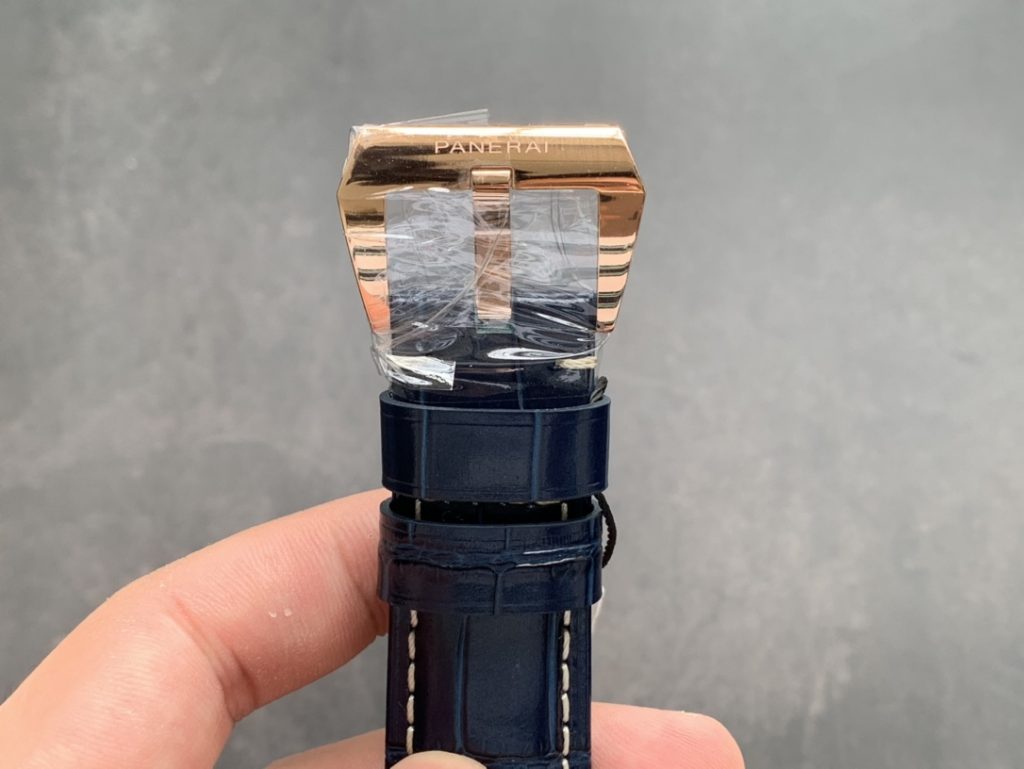 Through the crystal back, we can see machine inside, which is a super clone P.9010 from VS factory, the movement is very reliable, developed by VS factory and has been tested for several years. Black leather band perfectly matches the blue dial, which comes with one rose gold buckle with correct engravings on the front and back. Overall, PAM 1112 has a high quality finish and stable movement like other PAMs from VS factory, it is a good choice for people who are seeking for a gold Panerai watch.