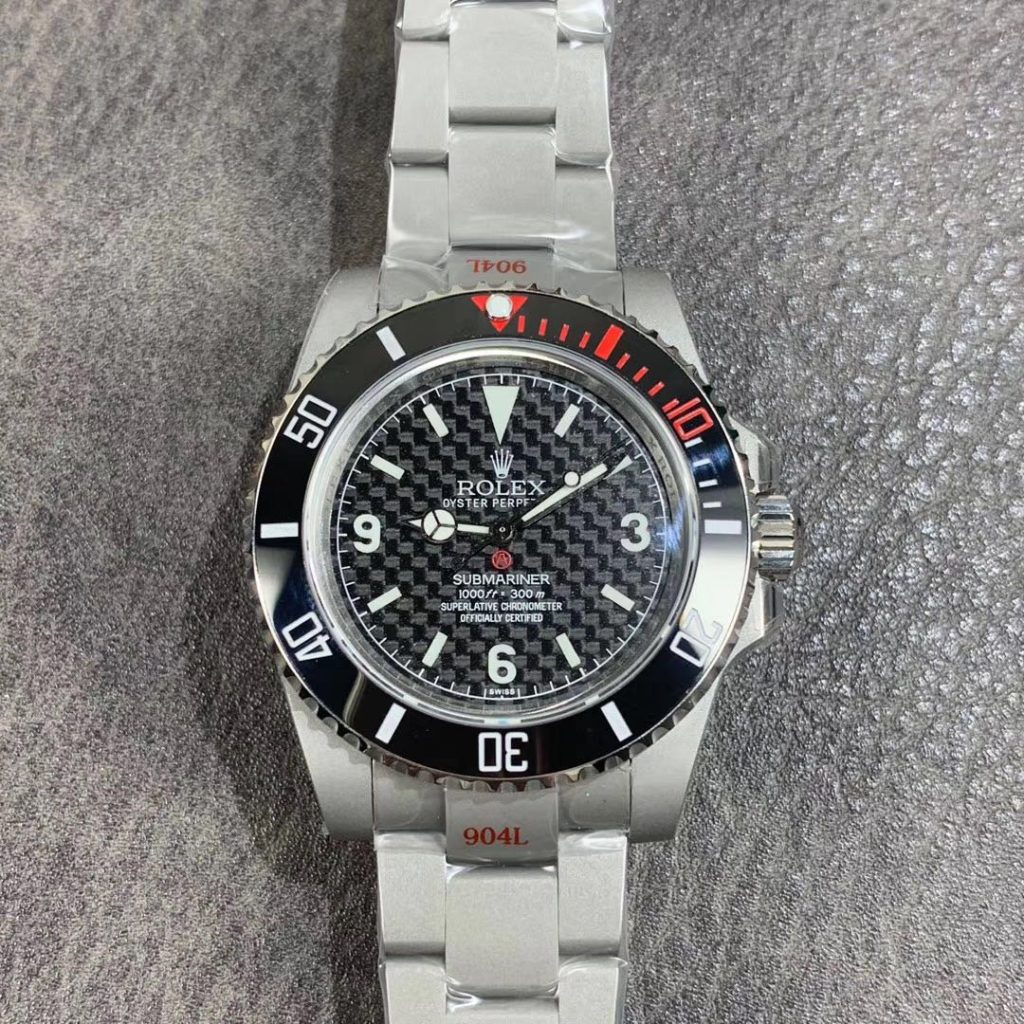 New products revealed, two Submariner watches from GM factory. I am attracted by them, they look very special, especially the blue one. These two made by GM factory are the best versions, because they are made with 904L stainless steel and are equipped with SA3130 movement. I did not see such type of Submariner watches before, there is an unique "A" letter on the dial, what does this "A" mean? Whatever, it looks special and I want one.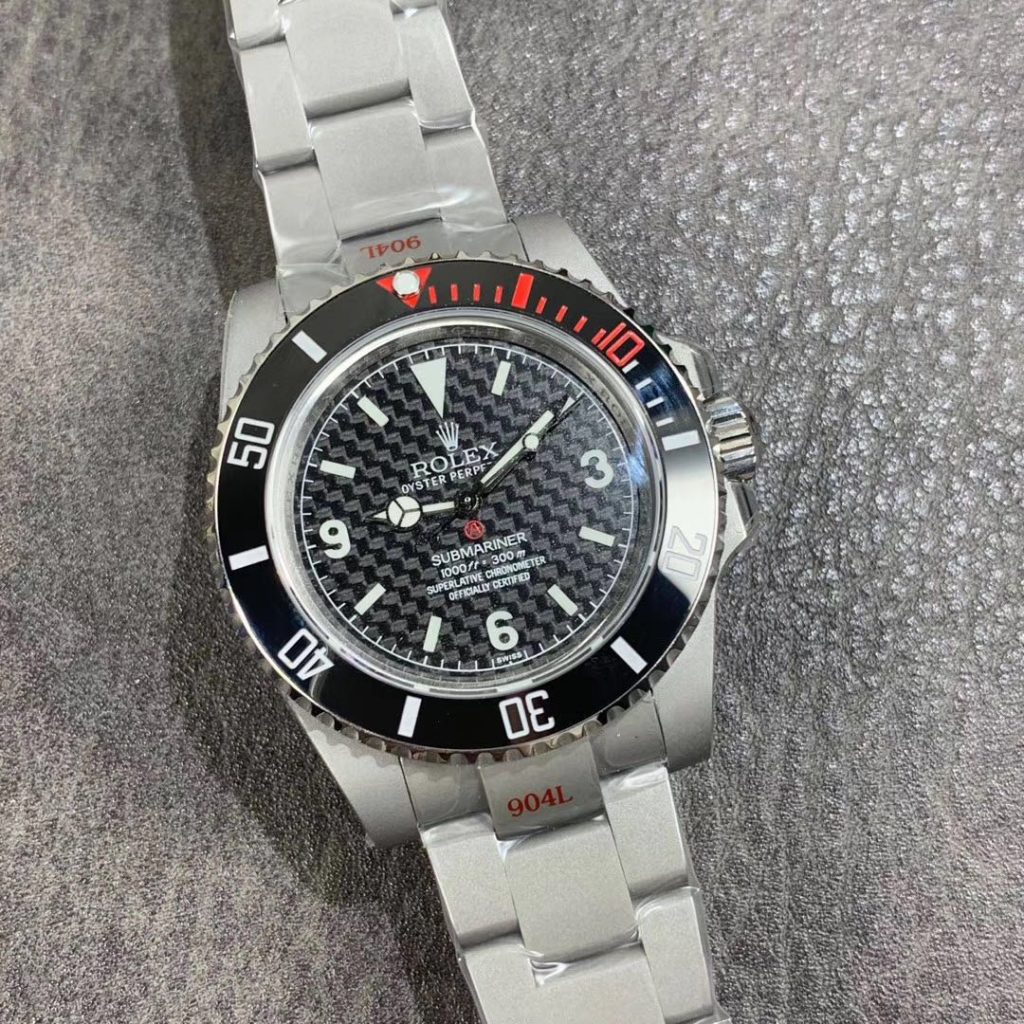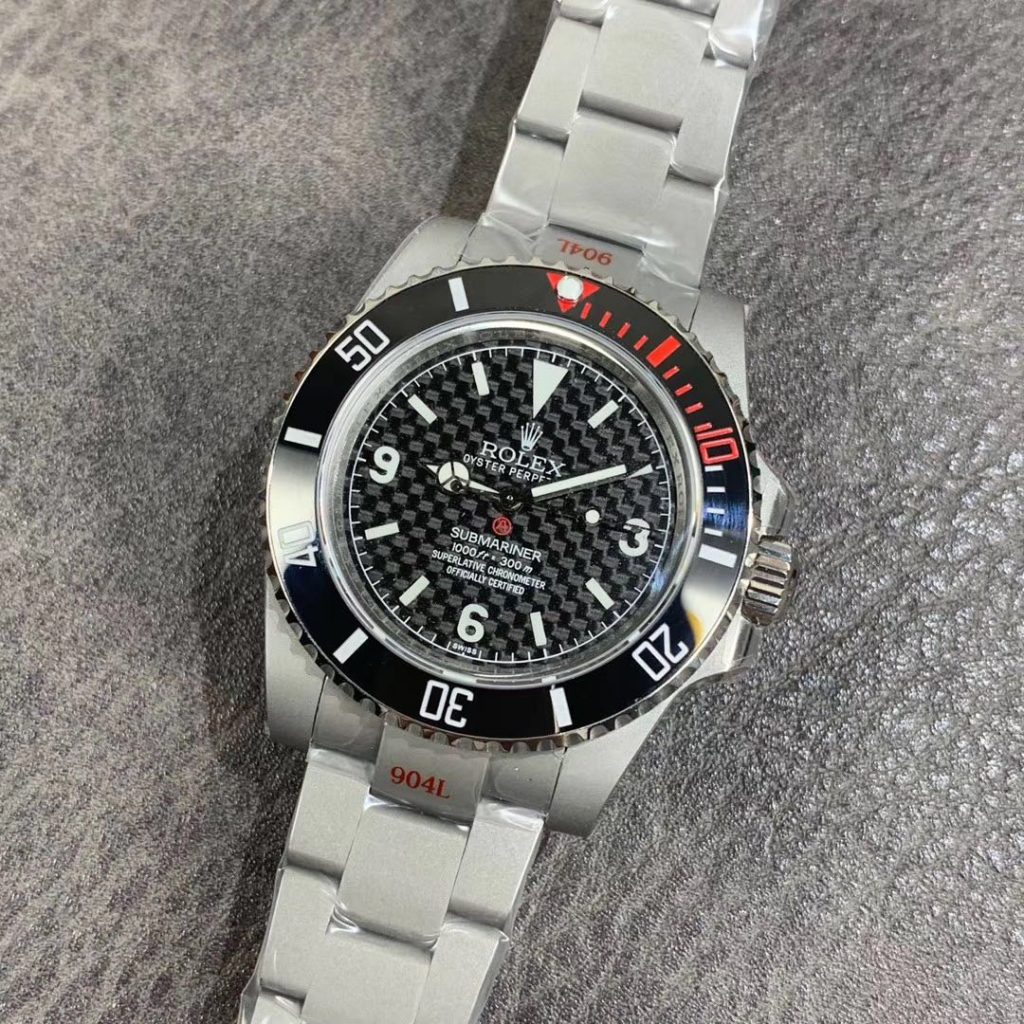 Between the two watches, I want the black one, actually most of you guys may like the blue because its various colors are more attractive, especially its dial style, which is slightly different from that of traditional Submariner. Both watches are made with high quality 904L stainless steel, the case and bracelet are sandblast finished, it will not easily get scratched, even being scratched, you can use a sand cloth to recover.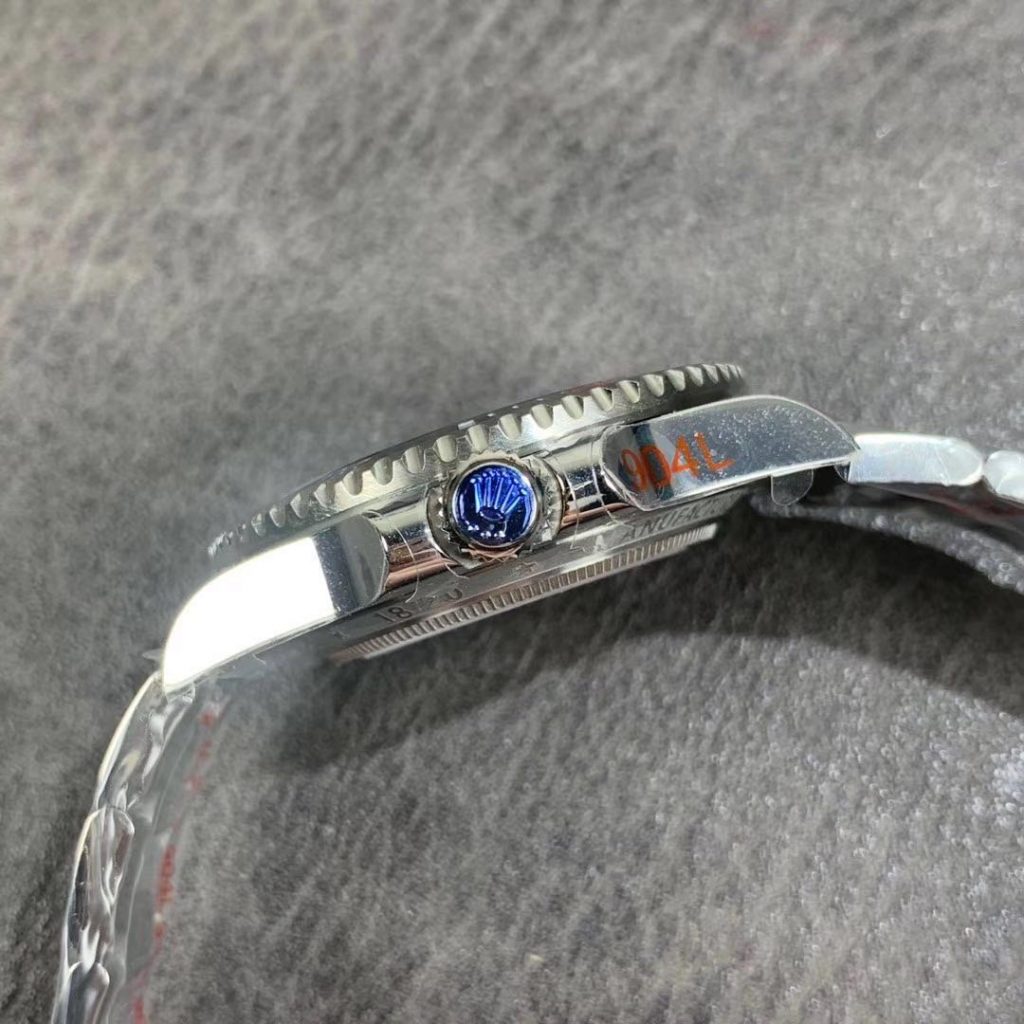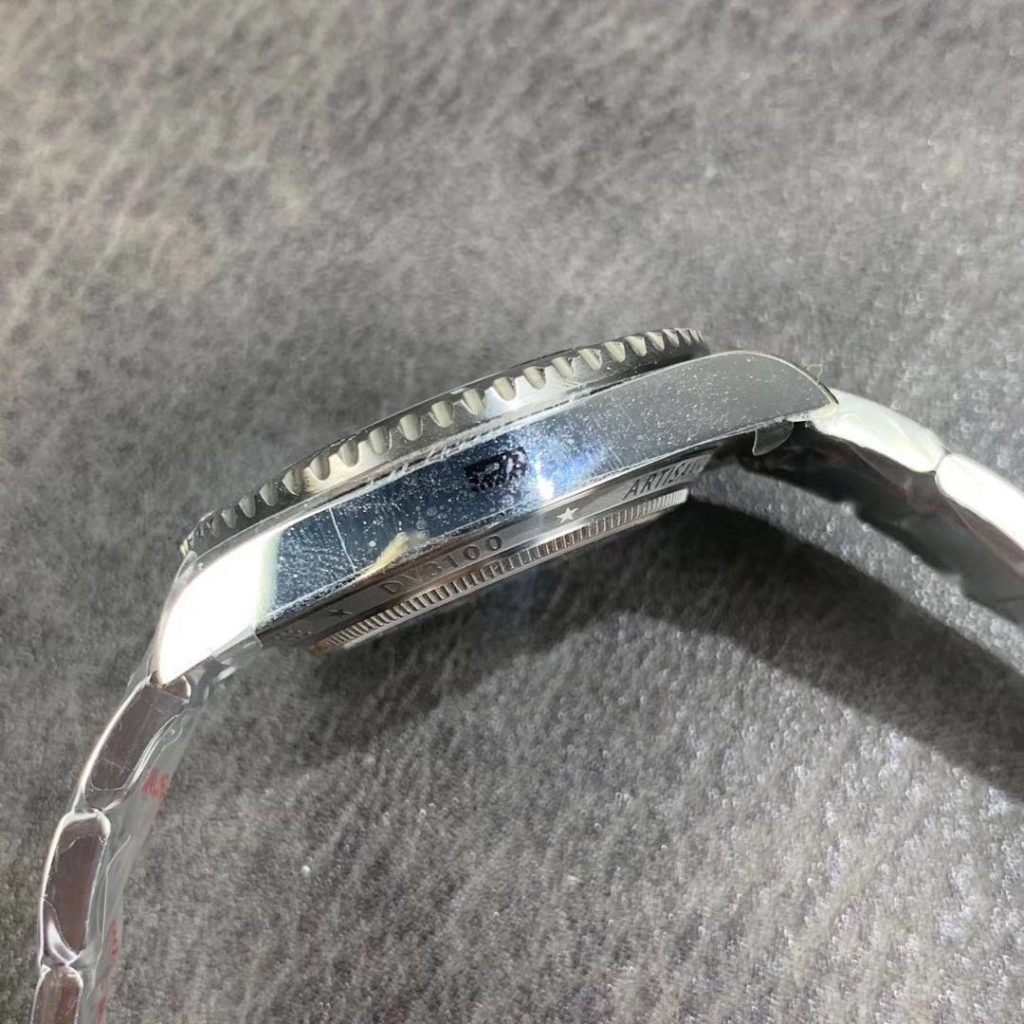 The blue watch looks different, because of the blue bezel and blue dial, the red color on this watch looks brighter than the black watch. Besides, on the blue watch, the hour hand is not benz-style, and the letter "A" is missing. The black watch also has another obvious feature, its black dial is carbon fiber texture, there is 3-6-9 numeral markers. The watch has two lume light colors, hands and bezel pearl have green lume, while the lume light of hour markers is blue.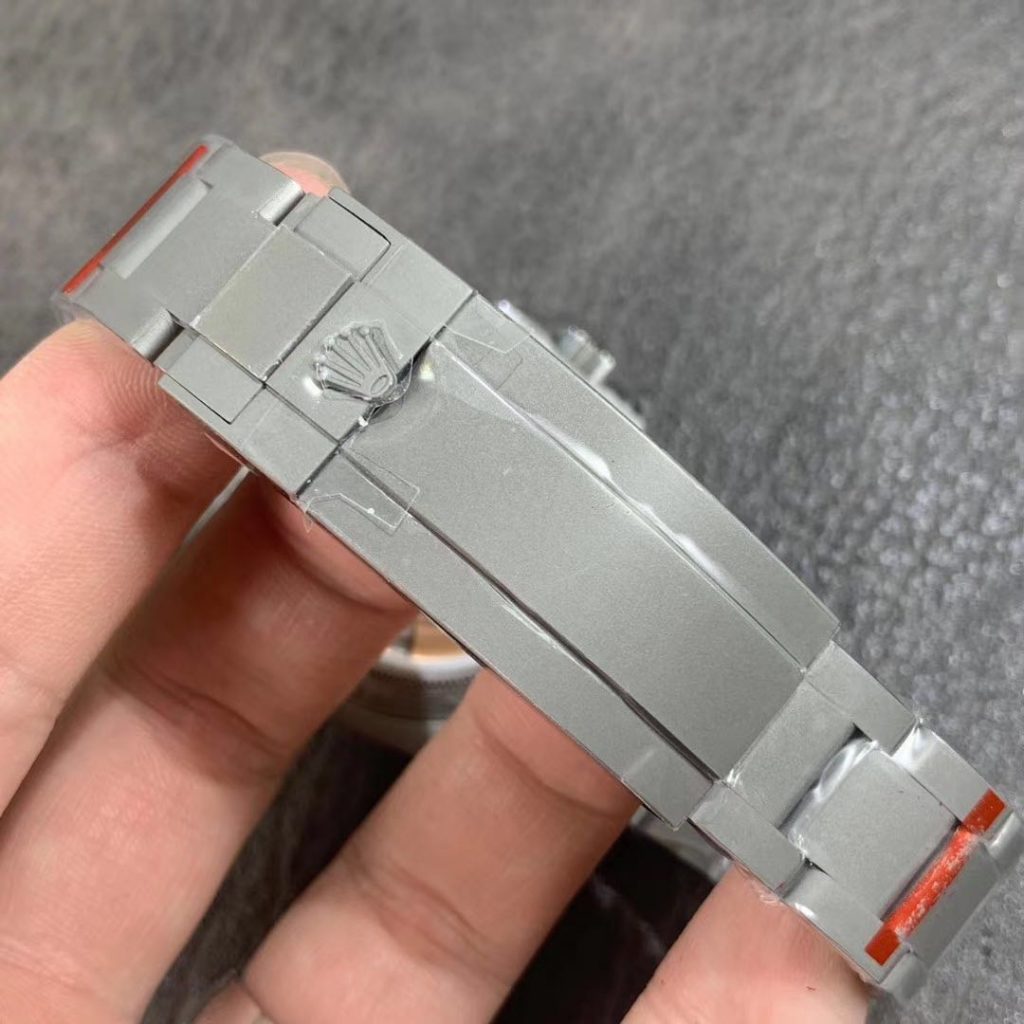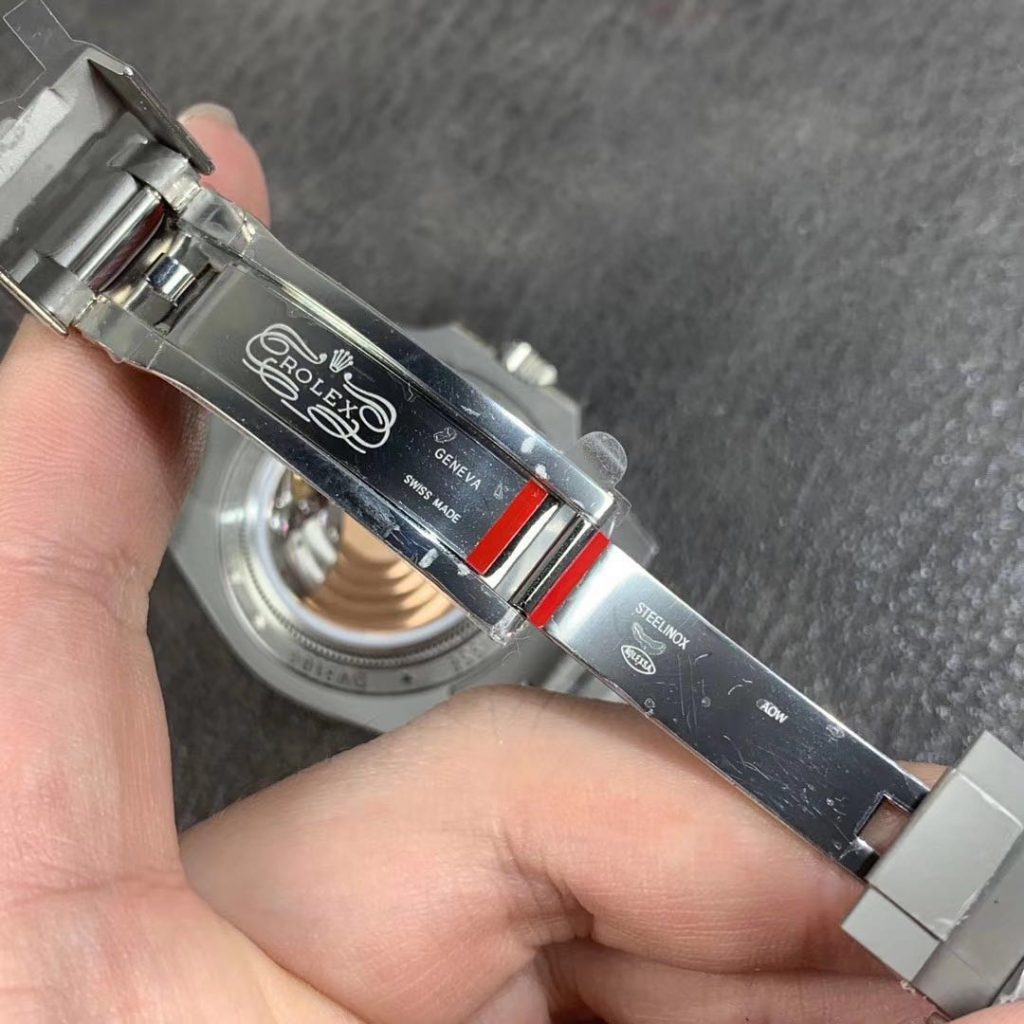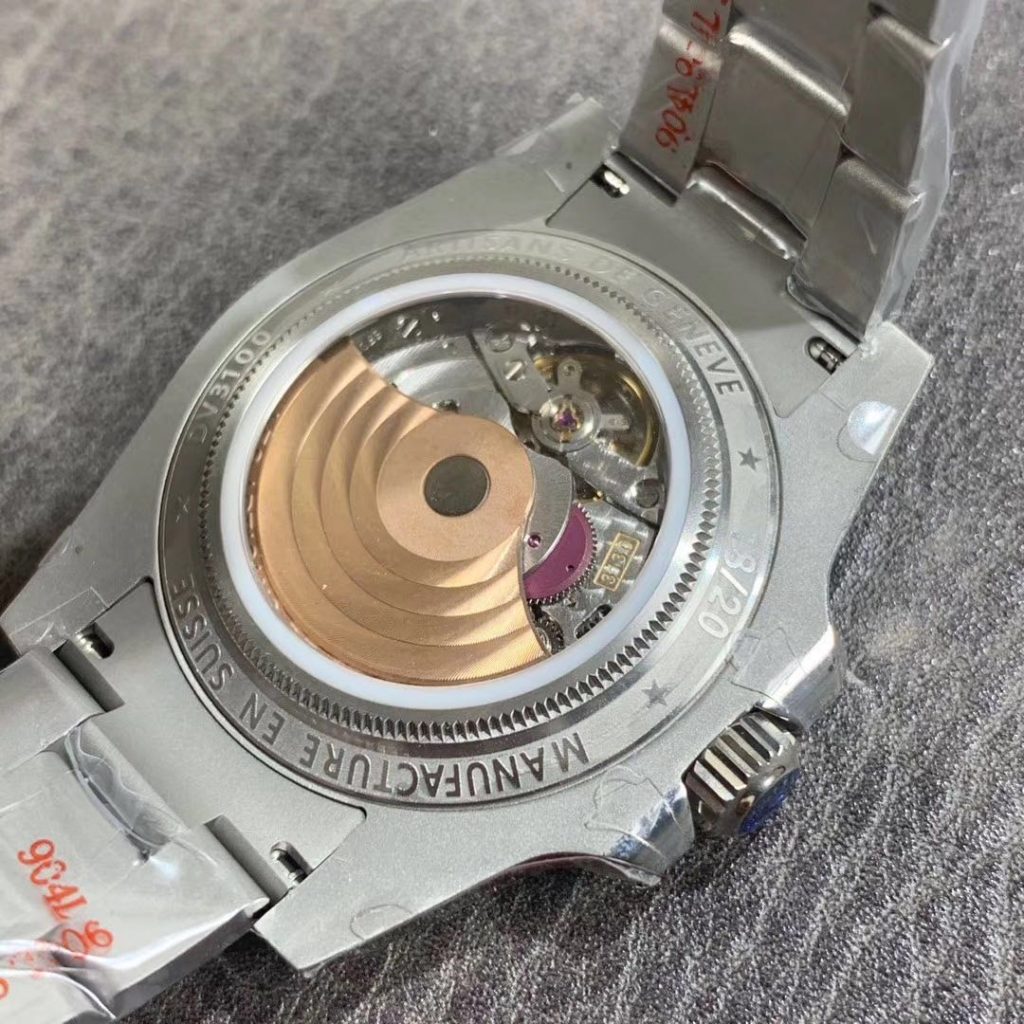 The back is see-through crystal, you can see the golden "3130" stamp on movement plate, actually this SA3130 is just based on a cheap Chinese automatic movement, it looks a bit different from Rolex's 3130 calibre, the power reserve is also not that long on genuine, however, for this replica watch made with 904L stainless steel, GM factory sells it at a cheap price. I think some people will consider to take one if GM factory can offer more strap options for these two Submariner watches.