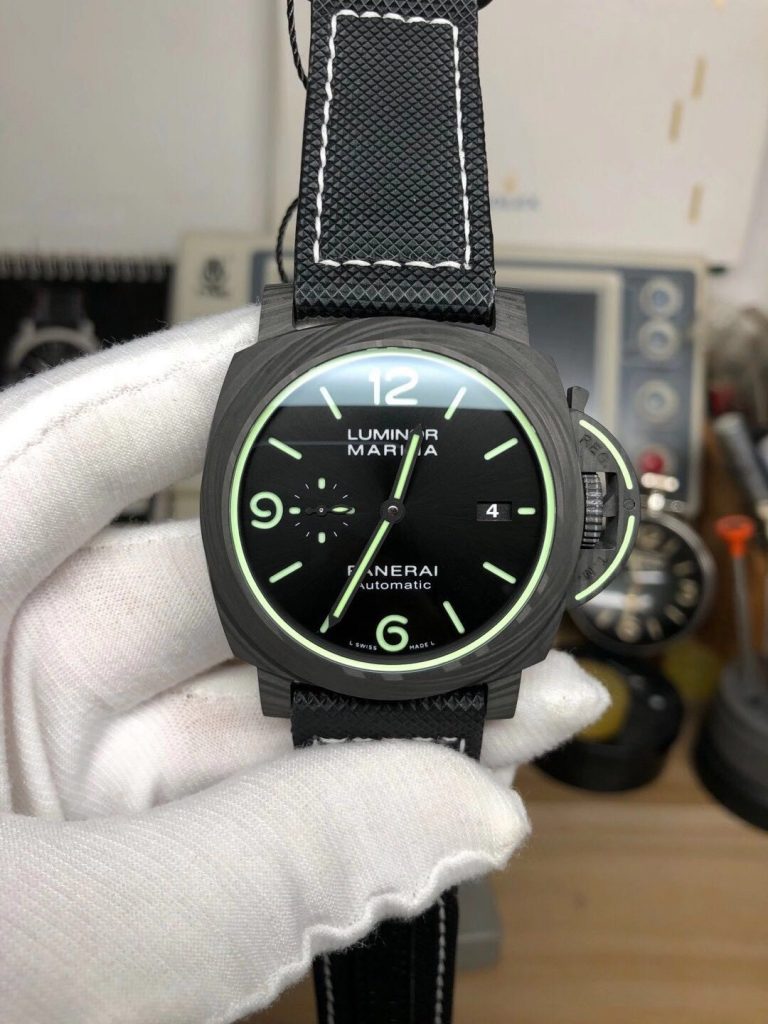 A new replica was just published several days ago in our market, it is a new PAM, made by VS factory, with reference PAM 1118. The new Panerai comes from Luminor Marina 44mm collection, it is a great PAM choice because the watch has a suitable size that is much smaller and thinner than Panerai's Submersible. Today, on this new PAM 1118 addition, the watch has some new features, please read my article carefully.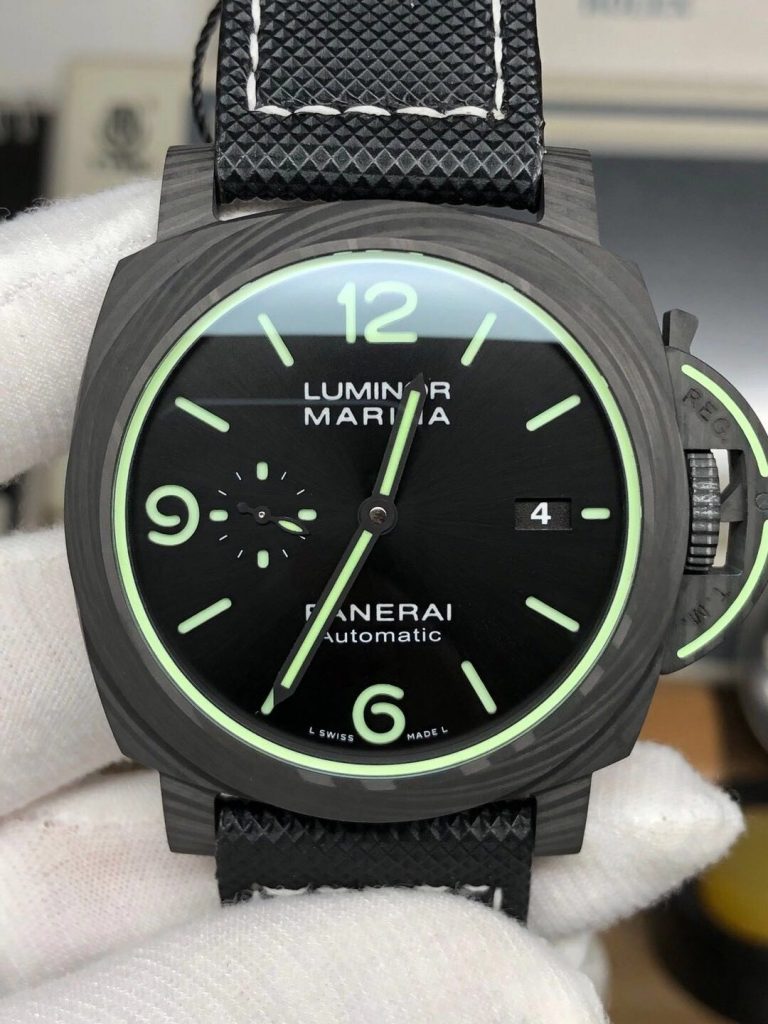 First, the obvious feature that makes it different from other PAMs is that PAM 1118 looks green. Even it is made with black forged carbon and with a black nylon band, under its black color, the more attractive is its green, which is used on its dial and crown bridge. When you get the watch on hand, you will be attracted by its green lume color even during the day, and around the edge of the arc-shaped crown bridge, there is also green superlume material applied. I did not see any other PAMs have lume on the crown before.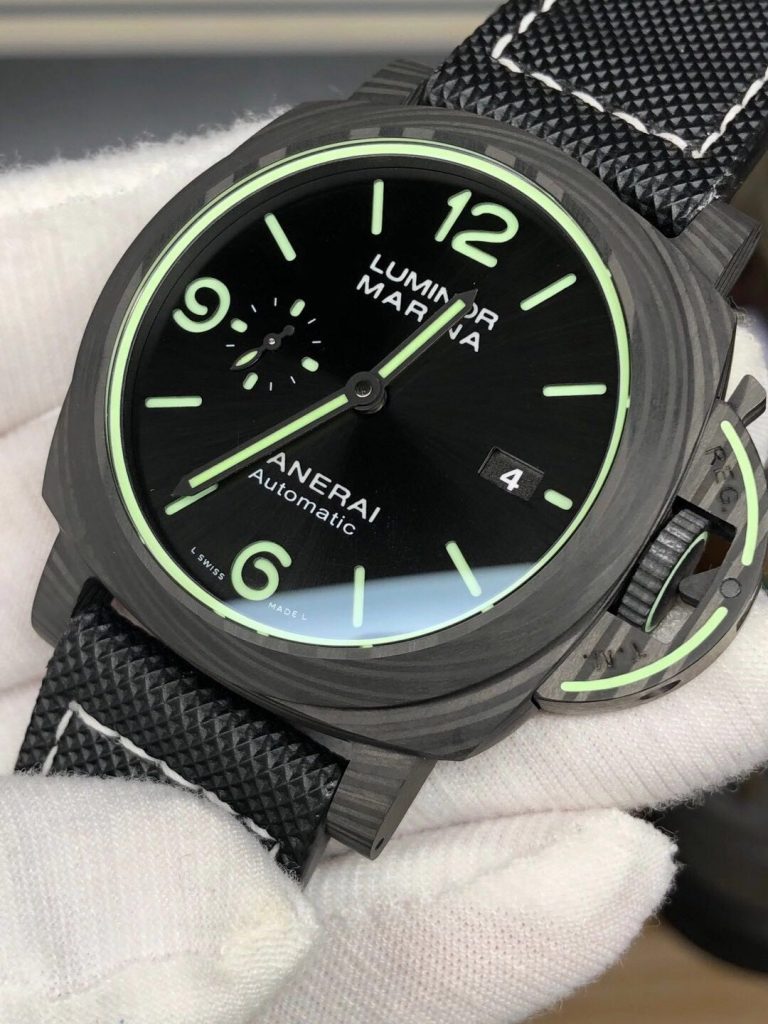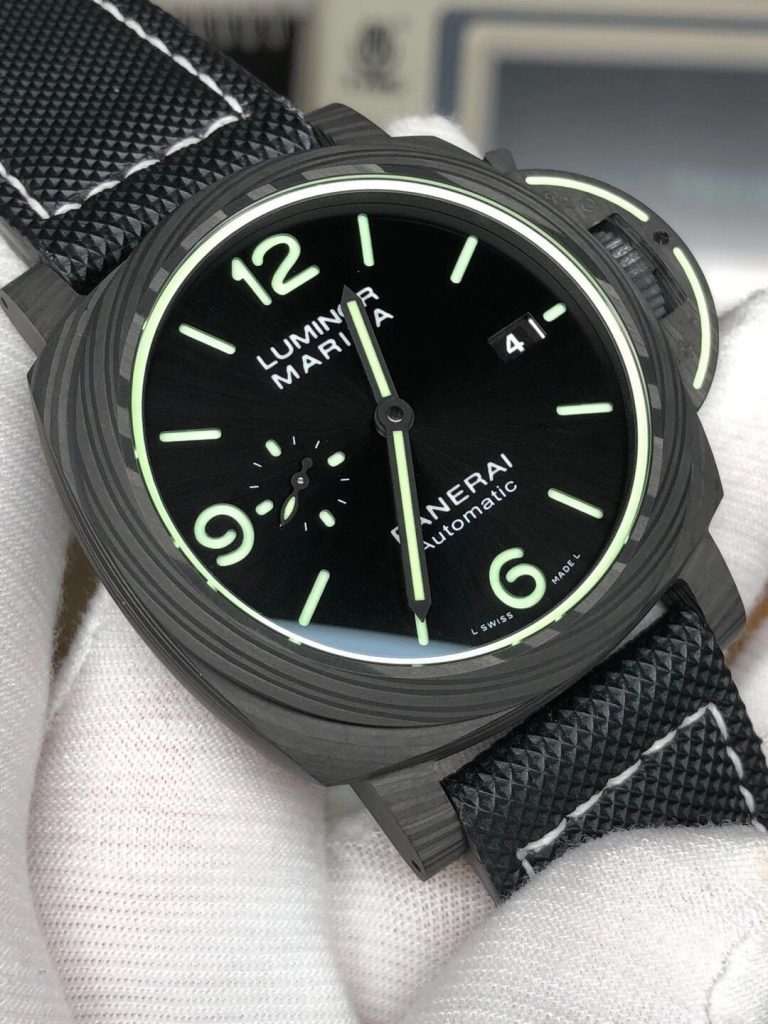 Second, the case is made with black forged carbon, VS factory tried their best to restore the special carbon textures on the replica to make it look closer to original. However, the carbon texture, especially when you check it with one genuine watch on hand, you will see the difference, that's the reason why many people willing to choose a stainless steel PAM.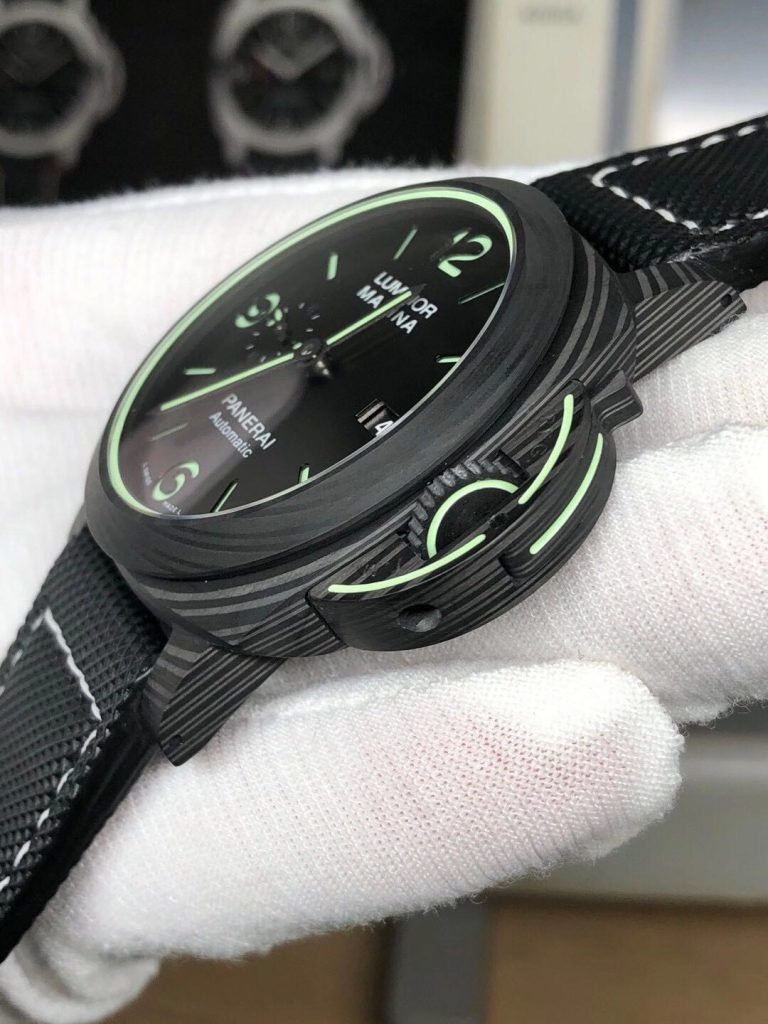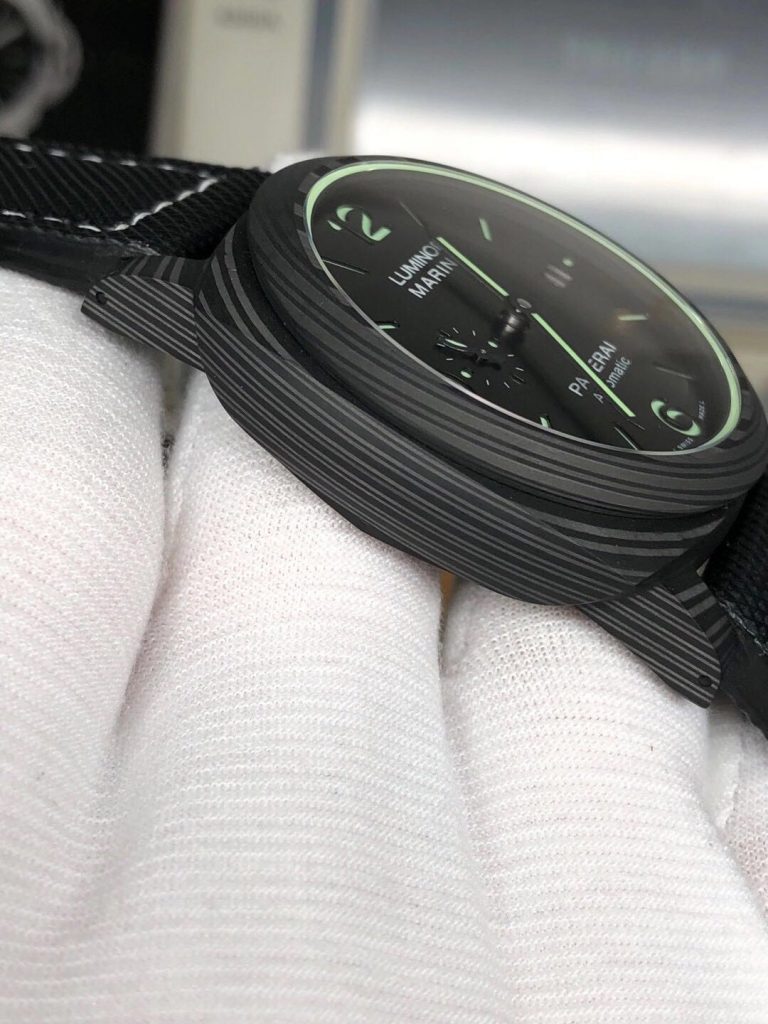 The dial is all about lume, which even looks very green during the day, while under dark conditions, you will see the green lume becomes stronger. Like most Panerai watches, PAM 1118 also uses sandwiched dial structure, the disc on the bottom has green superlumed material being applied, printings "LUMINOR MARINA" and "PANERAI AUTOMATIC" are in white, which are in high contrast with the black dial background, by the way, those printings also emit a strong green lume light in dark conditions, this is very special on Panerai watch.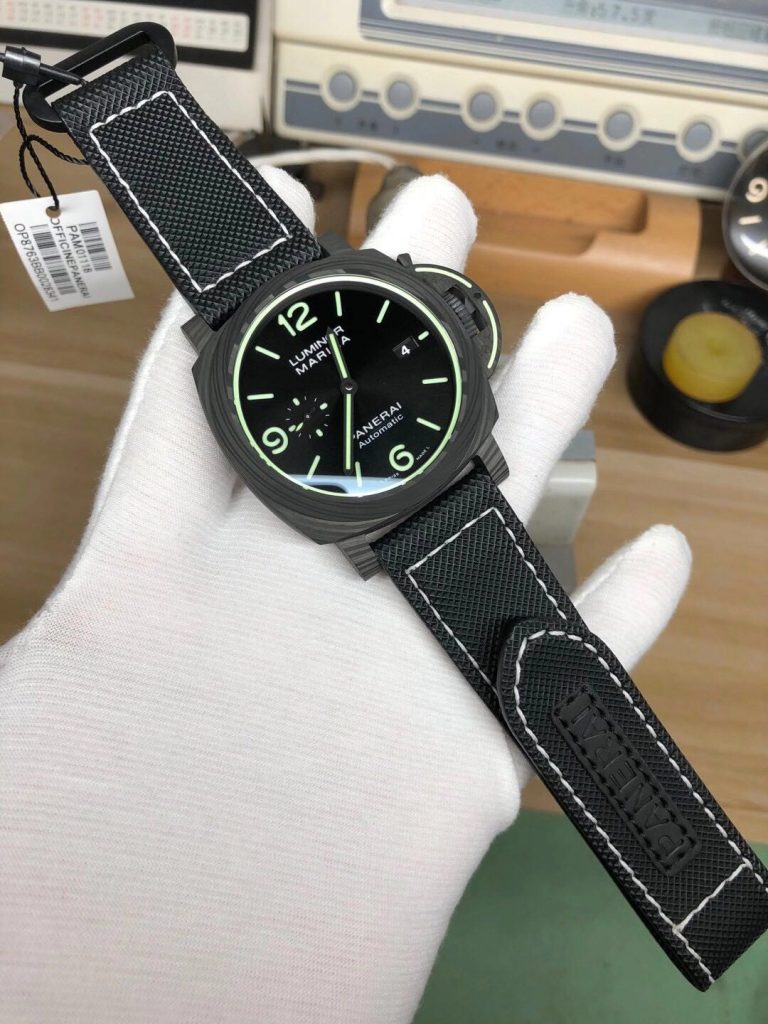 The replica is equipped with one black nylon velcro band in SportTech style, the white stitching on the straps has lume painting, so at night, you will also see green lume light emitting from the band. By the way, VS factory also offers one pair of black leather strap for free. The movement inside is a super clone P.9010 that is independently developed by VS factory, with all components custom made according to original Panerai P.9010. The price is acceptable, under 400 USD, lower than most PAMs from VS factory.