The following two watches were ordered by one of my old clients living in the UAE. His first order was a Hublot Big Bang watch. This time, he ordered two Rolex watches, one is a two tone Datejust diamond watch in 31mm, which is a lady model, the other is the hottest Black Submariner 116610 LN, which is the latest V7 version from Noob factory. He also ordered two boxes for his watches, one is for his last Hublot watch, the other is original Rolex box like http://www.susanwatches.ru/original-rolex-box-green-with-paper-card-p-87.html. I promised to send him an extra Rolex box for free. Several days ago, I have shipped the lady Datejust, I will ship the black Submariner to him when he receive the first package.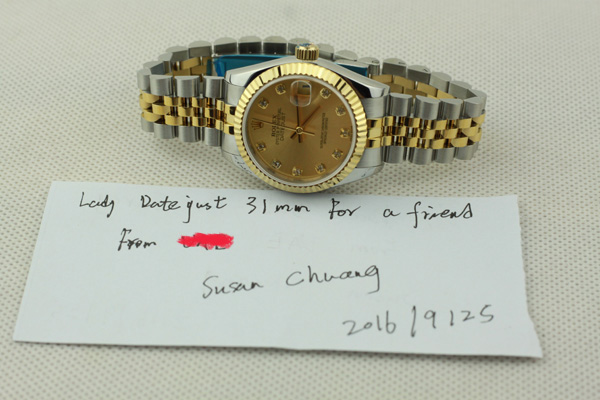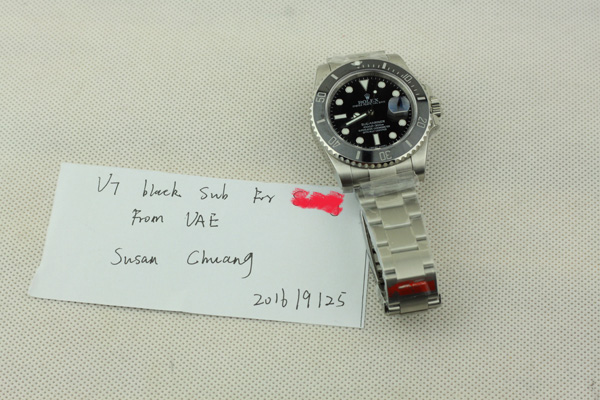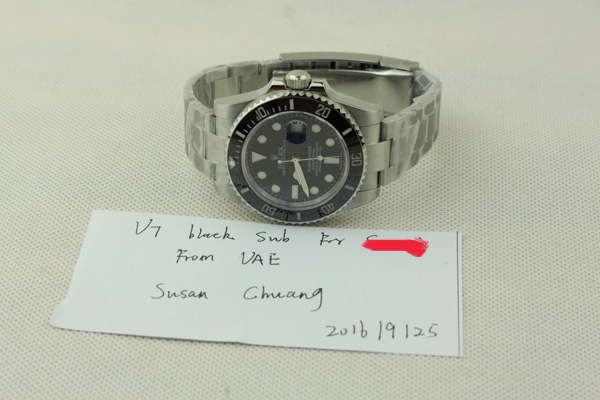 This vintage Daytona watch below is Paul Newman version. Except Omeg Spectre 007, this one is our second best-selling replica. It is made by a special factory here, it is a factory specilizing in manufacturing vintage replica Rolex watches. The quality is good. The movement inside the Paul Newman Daytona is a manual winding mechanical movement, do not wind the watch too full, you can wind the watch two or three times each day, but be sure not to wind it too tight.
In September, I received a lot of Rolex watches orders. This is a great challenge for me to ship them via the Customs. Fortunately I have special channel to ship watches to every corner of the world, including Holland, UK, Germany, etc. The following three Rolex watches are bought by a client living in Norway, he is very kindly to place his first order with me, he chose to trust me, so I pick the best quality watches for him. I have shipped two watches via EMS, the third Two Tone Daytona will be shipped after our National Day. The three Rolexs are all top quality watches, they are 1:1 replicas, full functional chronograph.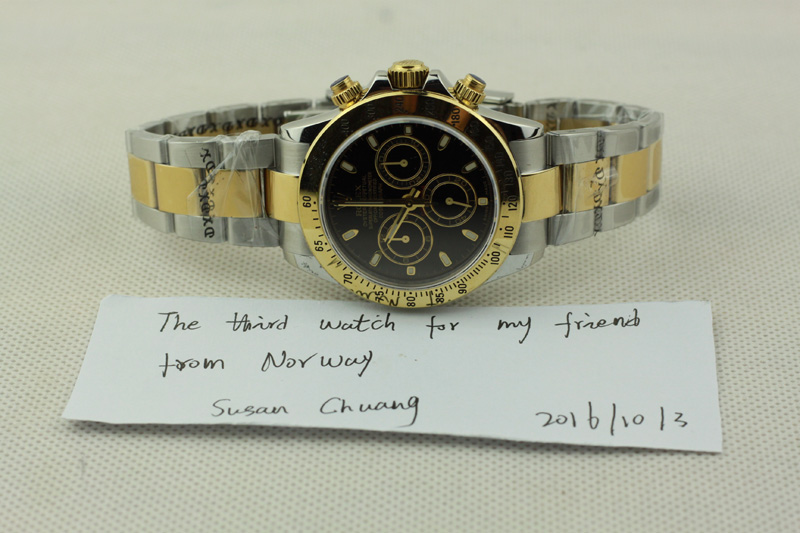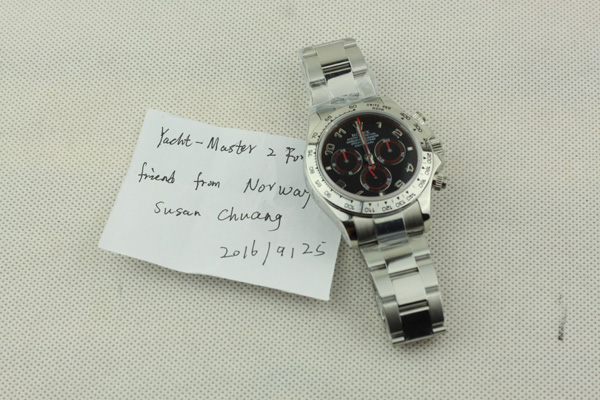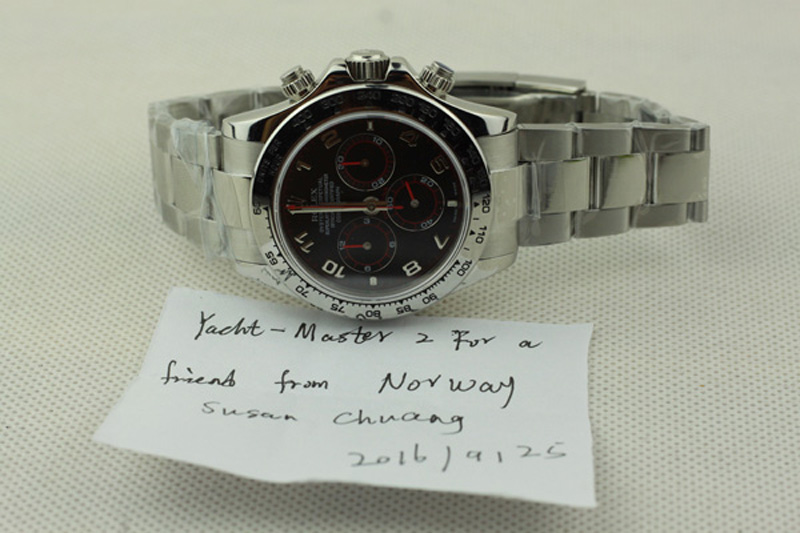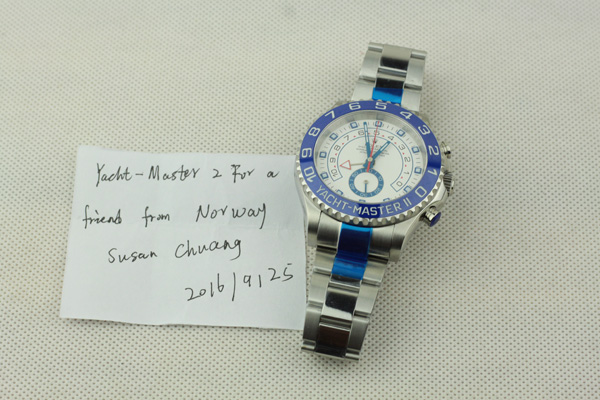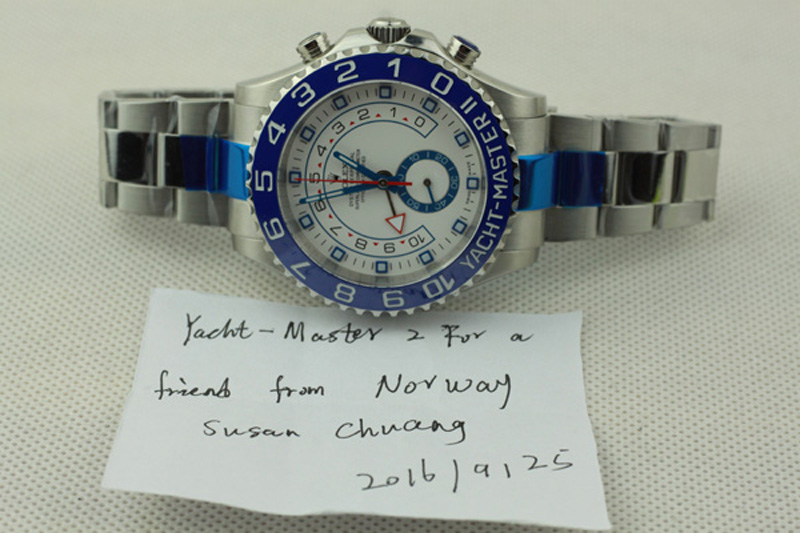 Many potential buyers worried that there will be customs problem when shipping to the Netherlands. Yes, I indeed had problems before, but I have changed another shipping company, they have special channel to ship fake watches to the Netherlands safely. So for all future orders from Holland, I will ship by DHL, which is very secure. I will declare the package as "Toy Watch Gift" or any other unrelated items, and you guys will receive the replica safely. Here the following IWC Big Pilot Prince is the best replica I can find on the market, it is manufactured by Z factory, Willem, when you receive the watch, I am sure you will be surprised by how high quality the replica is.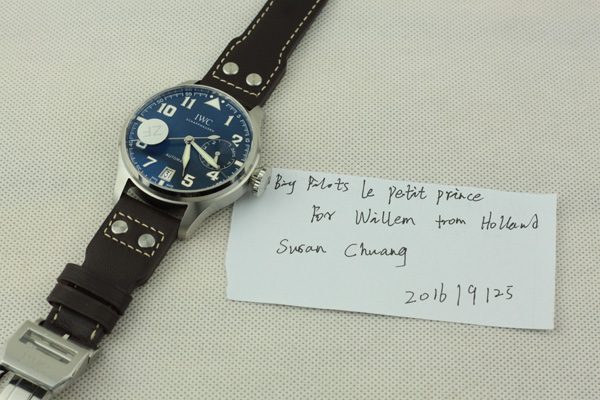 Omega Spectre 007 is also available in stainless steel bracelet version. I will send a free nylon strap. This replica is our best seller, I will sell dozens of it each month.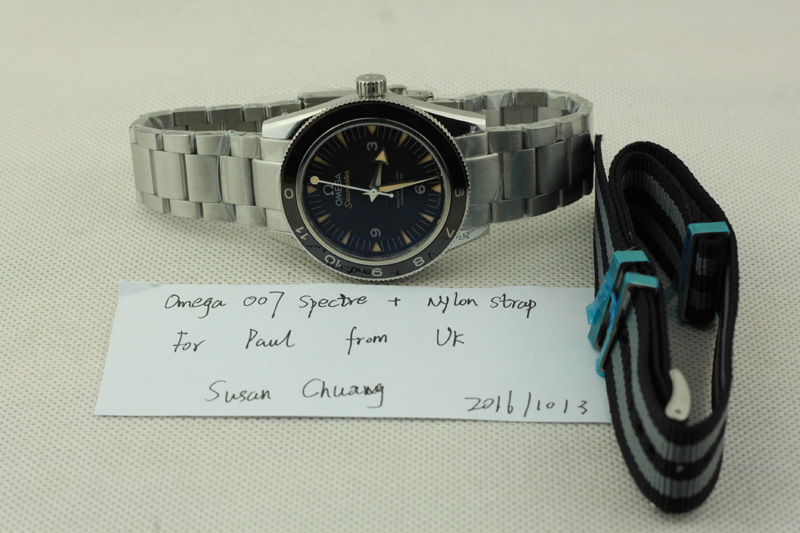 PAM 531, which is a classic PAM GMT watch. The watch was ordered by Gregory, I sent him a free pair of rubber band plus pre-v buckle as gift. He said he love the vintage appearance, so the watch will look great on that rubber strap.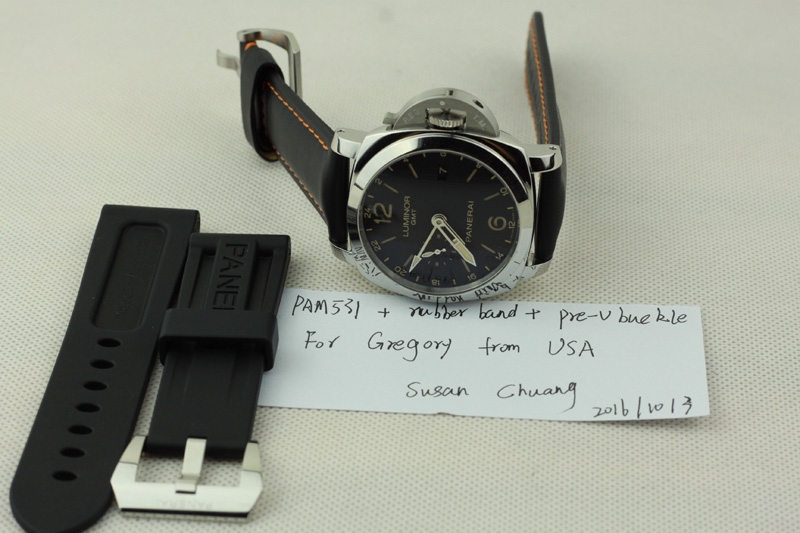 Steven is my loyal customer, he wanted to order one pair of nylon strap for his PAM 389 he ordered from me, so I ordered this pair of Panerai nylon strap from the factory and will send to him for free. I usually sold such type of band for nearly $90 usd. The buckle is a new style on Panerai. Hope he will love it, and thanks again for your orders.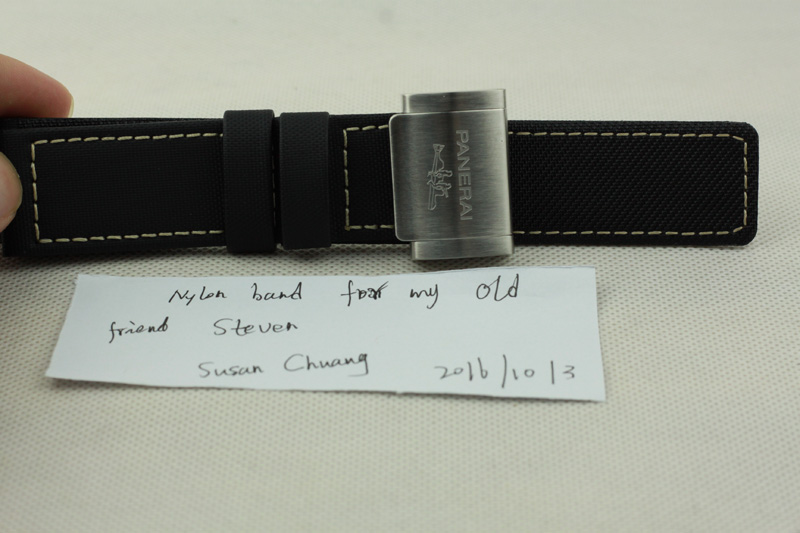 At last, it is another vintage Submariner watch – Double Red Sea-Dweller, which is reviewed on my blog at https://www.wristwatchspot.com/2016/05/28/beautiful-vintage-watch-review-replica-rolex-double-red-sea-dweller-1665/.
Together with Paul Nemwn Daytona above, they are produced by the same one factory. The quality is awesome and the dial looks perfect. It is a good alternative for watch fans who love vintage Submariners.