This time I wait for a long time to receive the last orders from the factory, I ordered six watches from different factories on our market, now finally they came last weekend. Although a little longer than last time I received from them, it is worth to wait because these watches you guys ordered all come to me and in good quality.
First, I want to say a lot of thanks to my royal member here, Steven, from United Kingdom, he has bought several pieces of watches from me, I remember his first order, it is a 007 Spectre and an original Omega box, do the watch still work fine? I think it should because this Spectre is not only my best seller but also the best-selling one on the whole market. I also want to say sorry to him, because I did not check carefully with his PAM 389 order, so the screw on crown bridge is loosen, I have shipped the crown bridge screw with your PAM 438 to you, hope you can install the screw correctly. Thanks for your orders again, I will continuously offer you the best ones.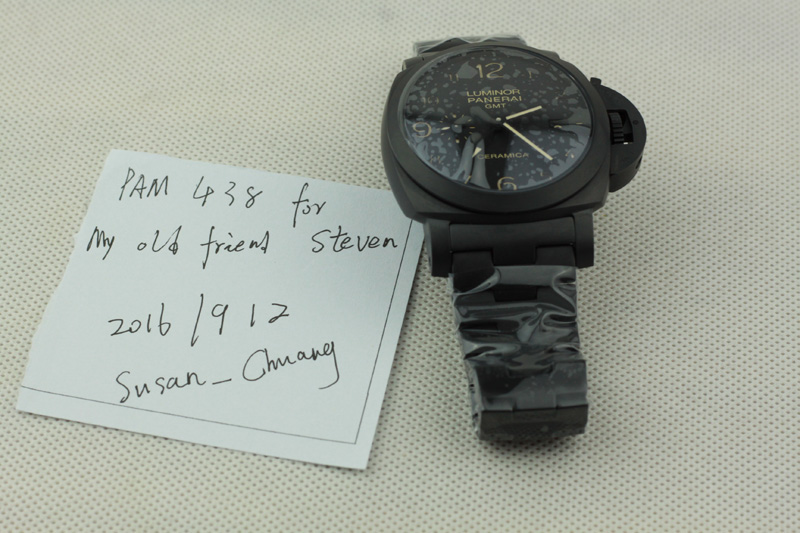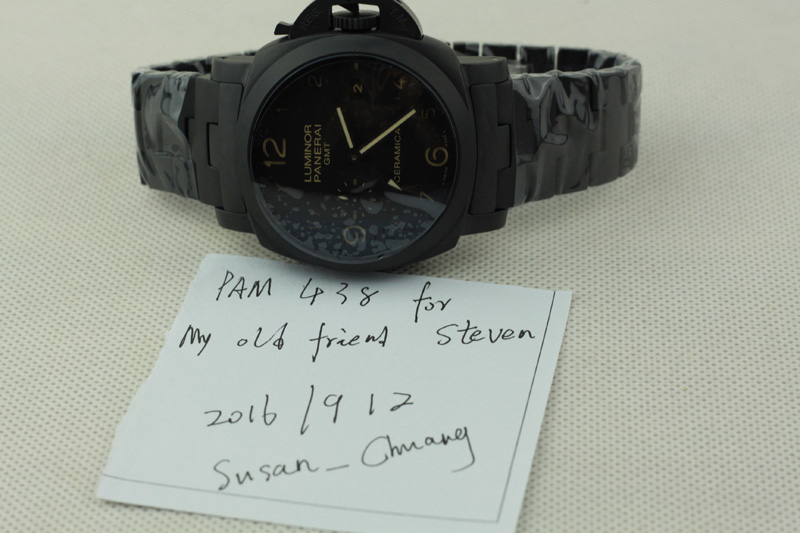 And it is a long time for you to wait your watch, Shawn, the Milgauss 6541 vintage watch you ordered was out of stock, the factory did not make this watch any more, so I let you wait another month, really sorry, this is the final version of the 6541 you ordered, I can not find another one on the market. I tested it for you, the watch worked accurately.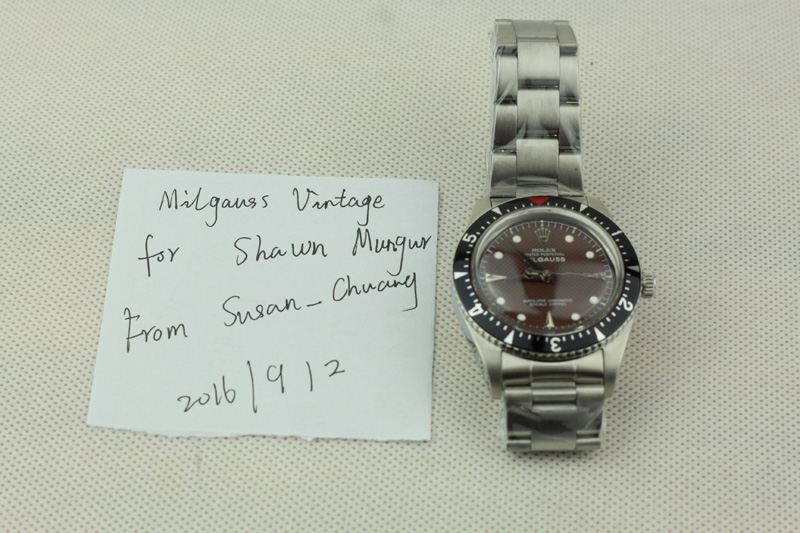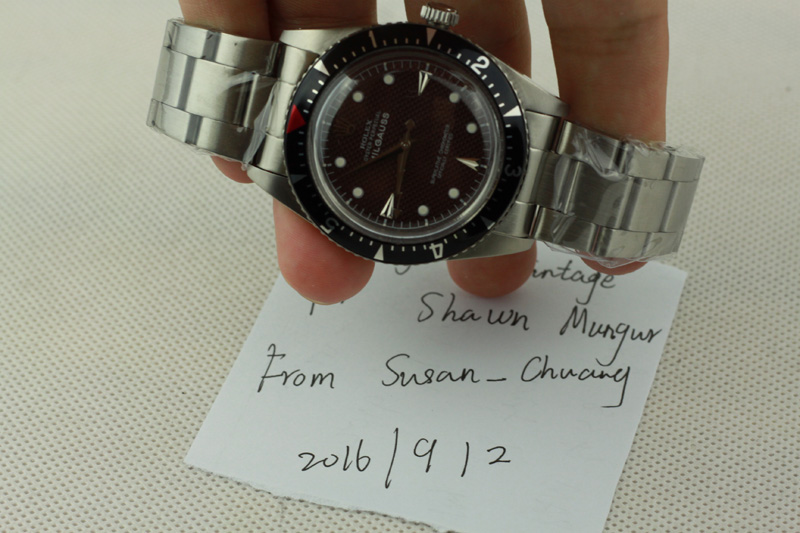 For one of my clients living in Singapore, he ordered a 28mm lady Ballon Bleu for his girlfriend, actually I have sent you the watch in the middle of August, but my shipping company lost my watch, it is the first time for me to lose the watch during shipping process, so I have to order another one from the factory for you, this time, I will choose another shipping company, it will be safe now. The gold tone on bracelet and blue steel hands are perfect and charming.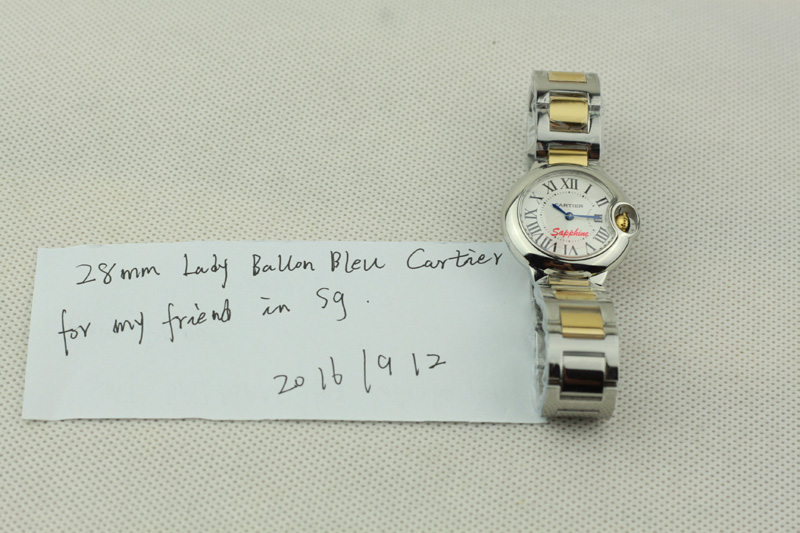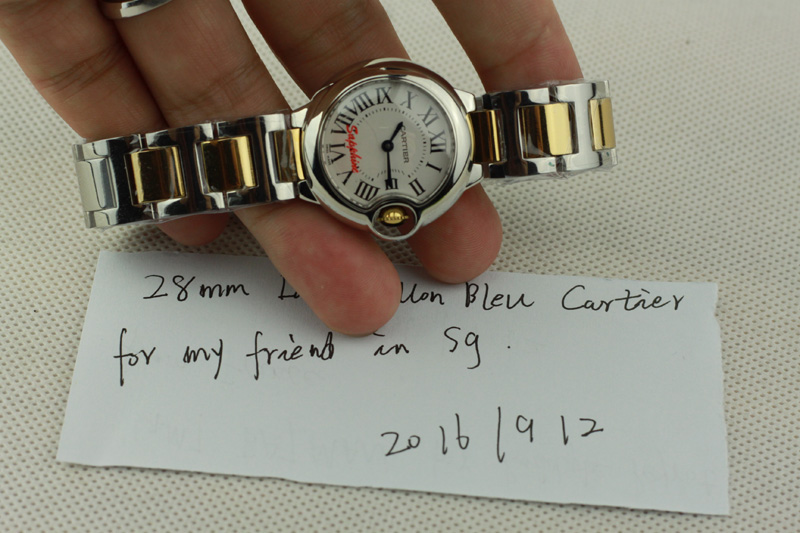 Check below, it is a big Panerai watch, the Mare Nostrum, PAM 300. Ordered by a client from Spain. He firstly ordered a Panerai watch through Aliexpress.com, now my store on Aliexpress has been closed, so he chose to pay by Western Union this time, really thanks for your trust. This watch is the only replica of Mare Nostrum I could find on the market, I have shipped the watch to you through Hong Kong Registered Air Mail, do not worry, the dial color and machine you were concerned are the same as the watch I posted here. The dial printings of "RADIOMIR PANERAI" and "MARE NOSTRUM" are a little yellowish, they are not white. In the dark, you will find the watch has a good lume.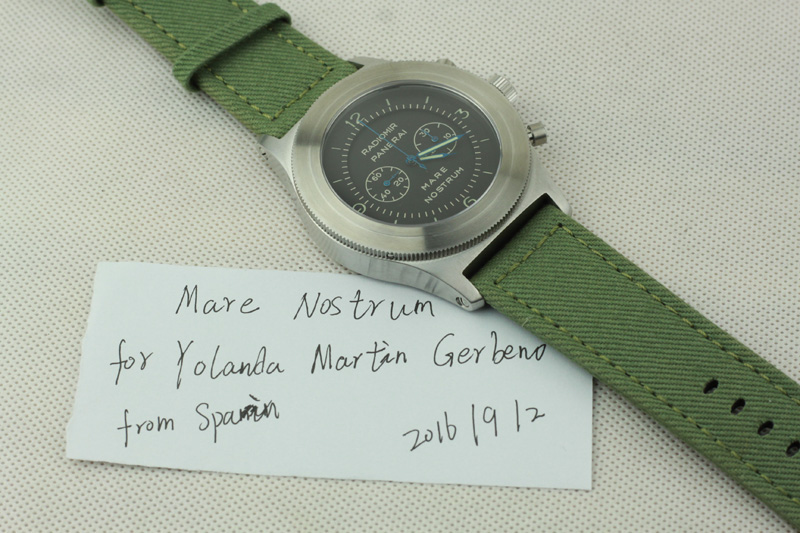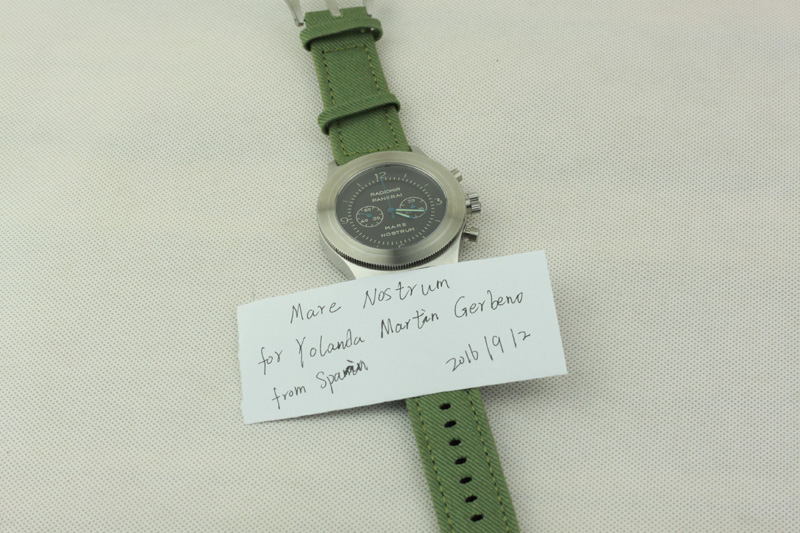 About this GMT Batman, it is an order from my old French friend, he ordered Rolex watches from me, it is the fourth order from him. Previous three watches are two 116610 LN Black Submariner and one 16610LV. Here also bought several Rolex boxes along with the watches. A good customer, thank you. The GMT Batman you ordered here is a good Rolex, I asked the factory to install a genuine ETA 2836 movement for you, it is the best one you will own. And about another Rolex box and two cards, I will go to the watch market and get them for you on this weekend.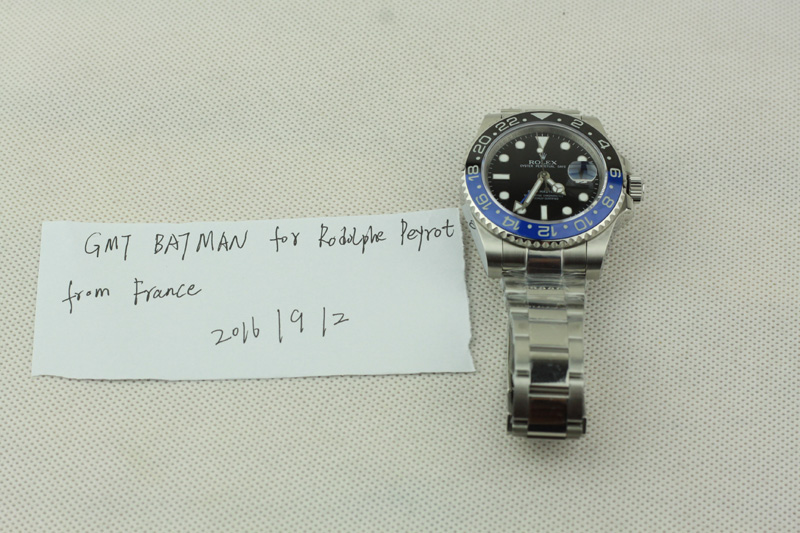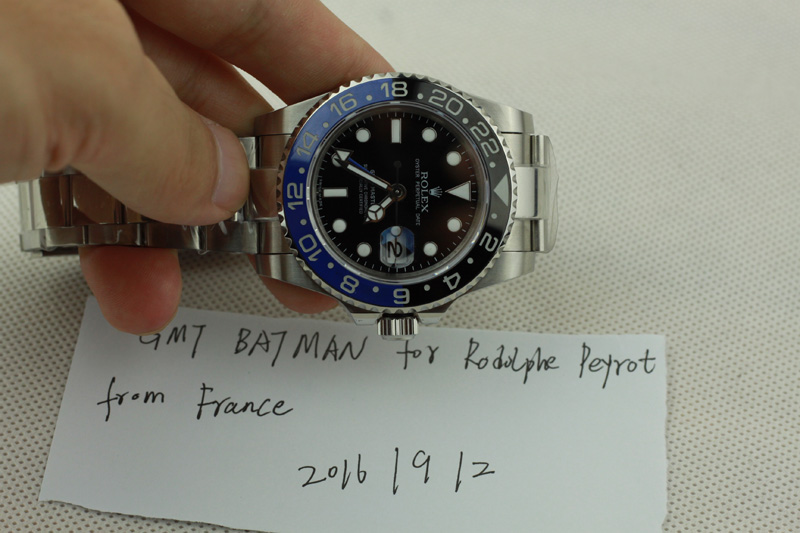 The last order, also is the best-selling replica watch on our blog – Omega Seamaster 007 Spectre, each month I will sell 4-5 pieces. This is an order from a client in the Netherlands, he bought it and believe I will ship the watch yo him. About this watch, it will be shipped along with one free steel bracelet. I have given you the best price which you can not find in other places.