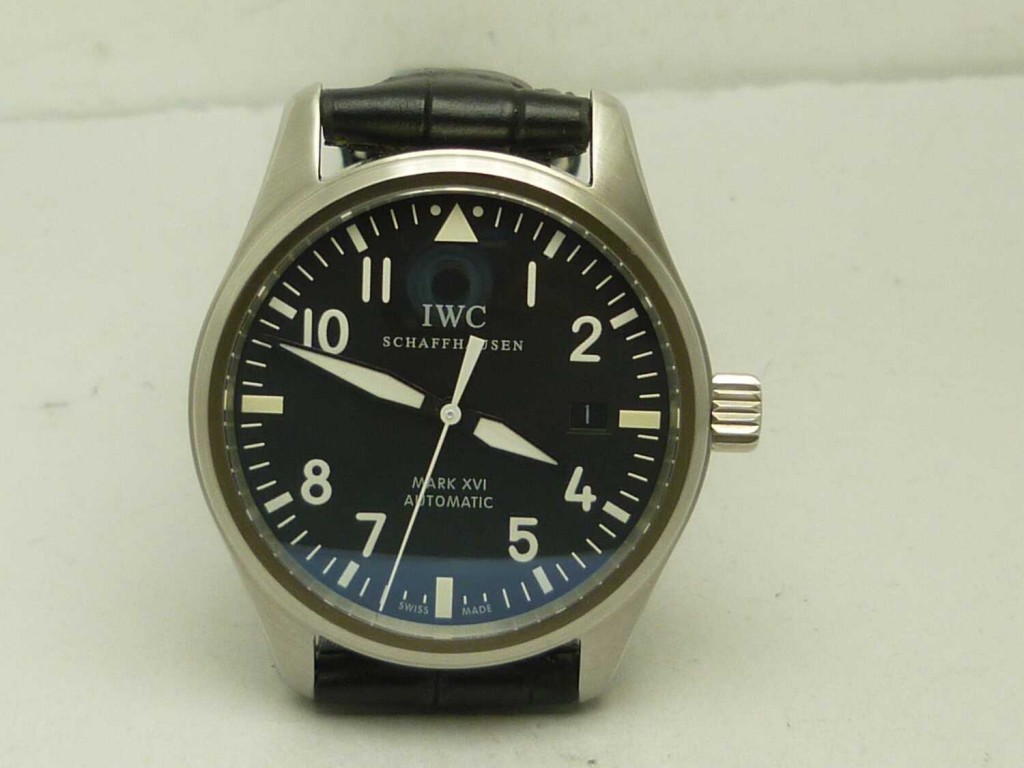 This is an IWC Mark XVI, the most simple Pilot watch I have ever seen. Actually I have given a review about its brother Mark XVII IW326501 in previous post, these two watches are really suitable to the Asians. Simple but elegant pilot watch, with no extra functions, the IWC Mark XVI is in 39mm, which is very suitable for Asian wrist. Here the replica I am going to review is the most high end one that is manufactured by MK factory, which also produces good quality Portofino and other IWC replicas. People who usually bought replica watches will understand that the best IWC Mark XVI replica is made by MK factory. So, let us see what advantages this replica feature and why it attracts a lot of attention.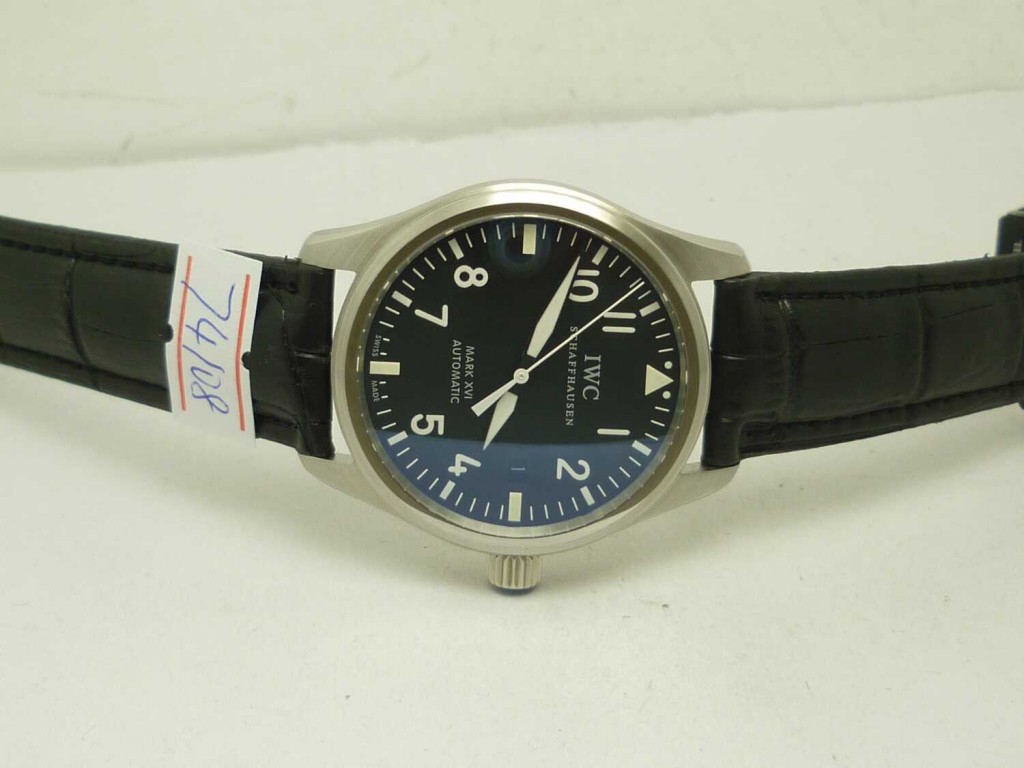 First, superior case set finishing. The 39mm case is made of 316L stainless steel and brushed. Compared with previous versions of replica Mark XVI, this one features more refined finish on casing and lugs. The highest-level of brushing technology used on this watch makes it standing out among so many replicas. The brushed process on case is completed by skilled watch master. On solid case back, which is also brushed, there are grooves that are designed for special tool to open the case back. Delicated engravings "INTERNATIONAL WATCH CO." and "FLIEGERUHR" have the same depth as genuine.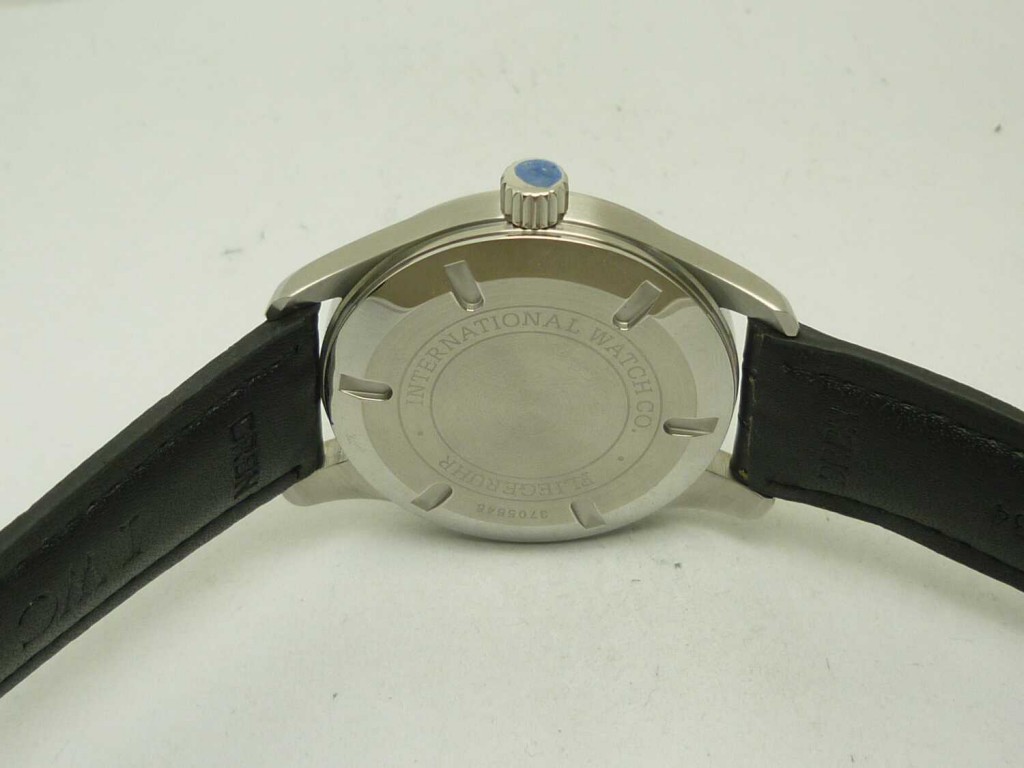 Black dial is protected by sapphire crystal on front, the glass features colorless anti reflective coating like the genuine. Very simple dial features superlumed material on hour markers and hands. Black dial has all details in white color, this design adds a high readability to the watch dial. This is very useful for the military who usually done their jobs in the dark.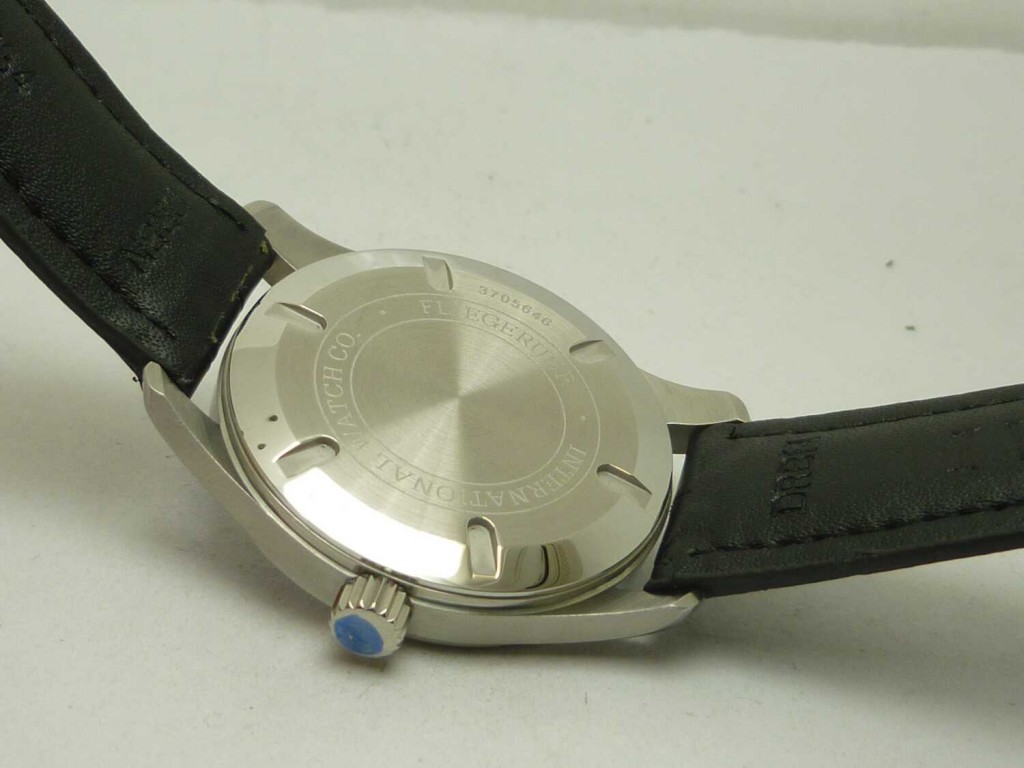 A lot of customers from Australia bought this replica from me, and they said the watch not only brought a great wrist comfort, it also has a super water resistant performance, this should be owned to its 1:1 external Caseset construction.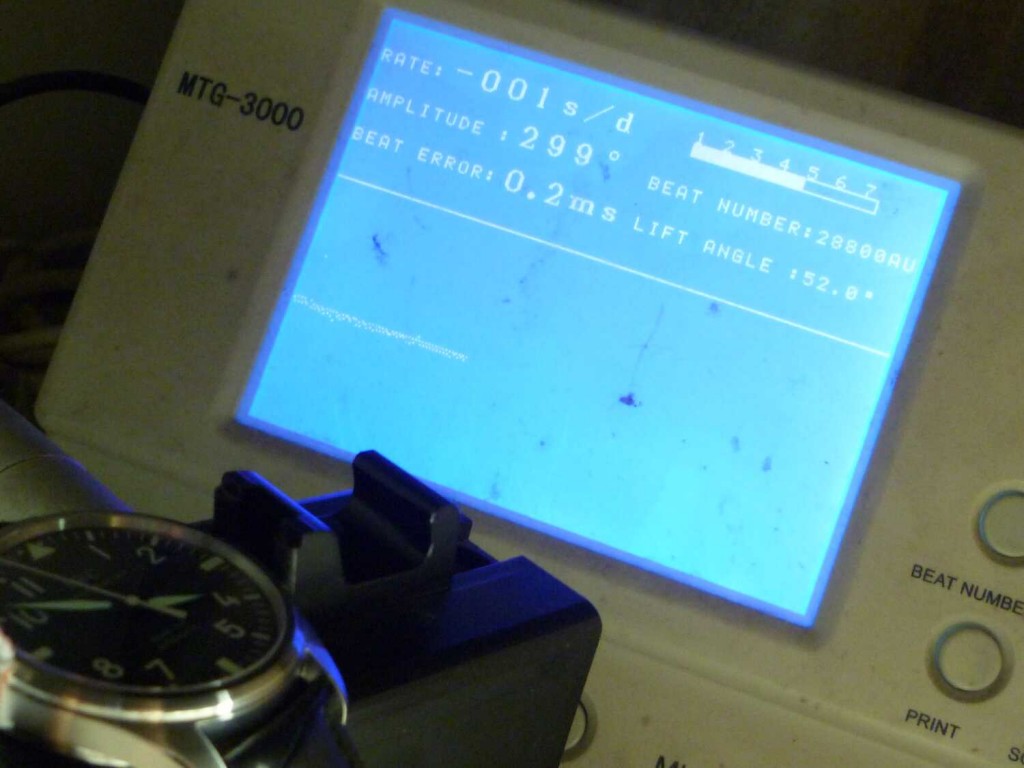 Video here: