Panerai has always been the hottest product in replica watch world, and PAM 441 is the mostly replicated one, from stainless steel case to Titanium, then being upgrated to Ceramic case, PAM 441 has achieved to be perfect after going through a series of development. Today, let us find how is the workmanship of PAM replicas.
Genuine PAM 441 specification:
Movement: Panerai P.9001 automatic, manufactured by Panerai independently, 13¾ linges, 7.9mm thick, 29 jewels, Glucydur® balance wheel, 28,800bph. Incabloc® shock absorber. 3-day power reserve, double barrel. Made of 229 components.
Function: Hours, minutes, small seconds, date, gmt, power reserve indicator, zero reset.
Case: black ceramic, 44mm.
Caseback: See-through sapphire crystal
Water Resistance: 100 meters
After seeing the specifications above, you may have several questions:
First, ceramic material.
Panerai uses ZrO2 to make high-tech ceramice, to manufacture Luminor and Luminor 1950 case. This type of high-tech ceramic has a high level of hardness, it is extremely scratch and shock resistant.
Second, waterproof.
Genuine PAM 441 is water resistant to 100 meters, but the replica can be only water resistant in daily life.
Third, power reserve indicator
Faux power reserve display on KW PAM 441.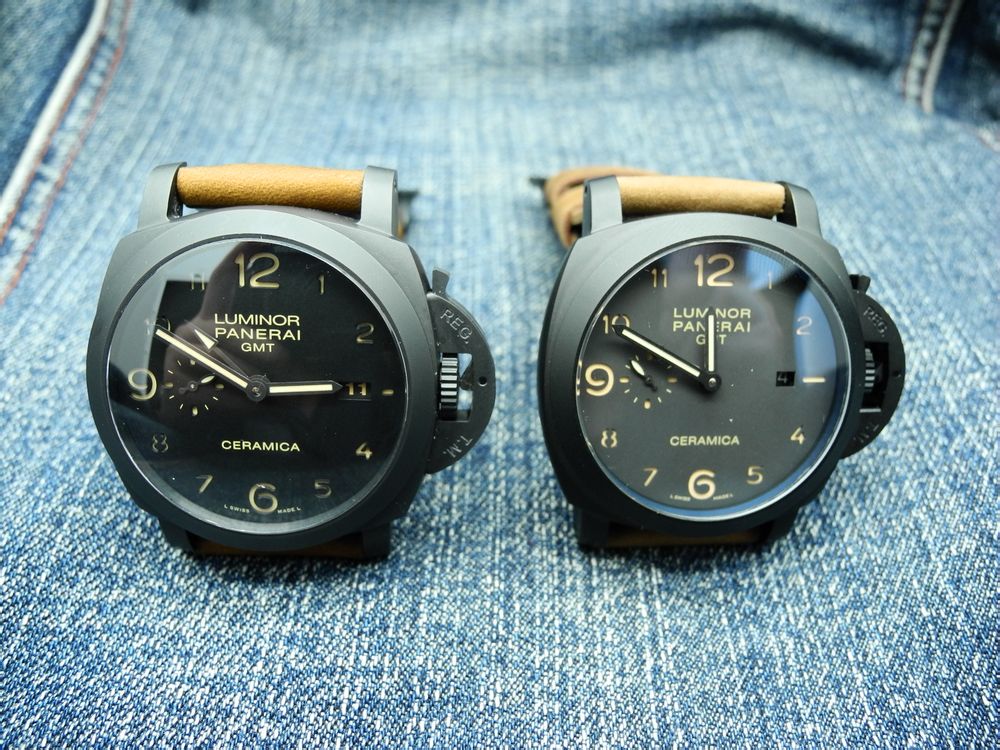 The left one is KW PAM 441, the right one is 441 from other small factories, here we call it WMC 441.
The pictures below we are going to review are KW, WMC and Gen.
Dial color
The dial color of WMC version is a bit light. CERAMICA font is the same.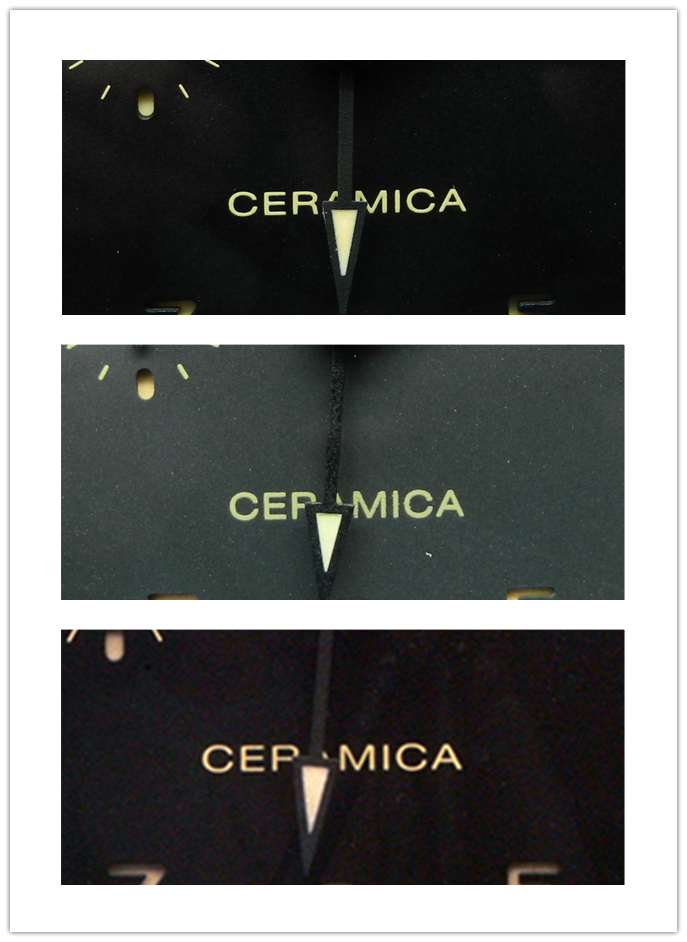 Date window and font
KW PAM 441 has the same date window and date font with gen, while WMC replica obviously has different date font and color.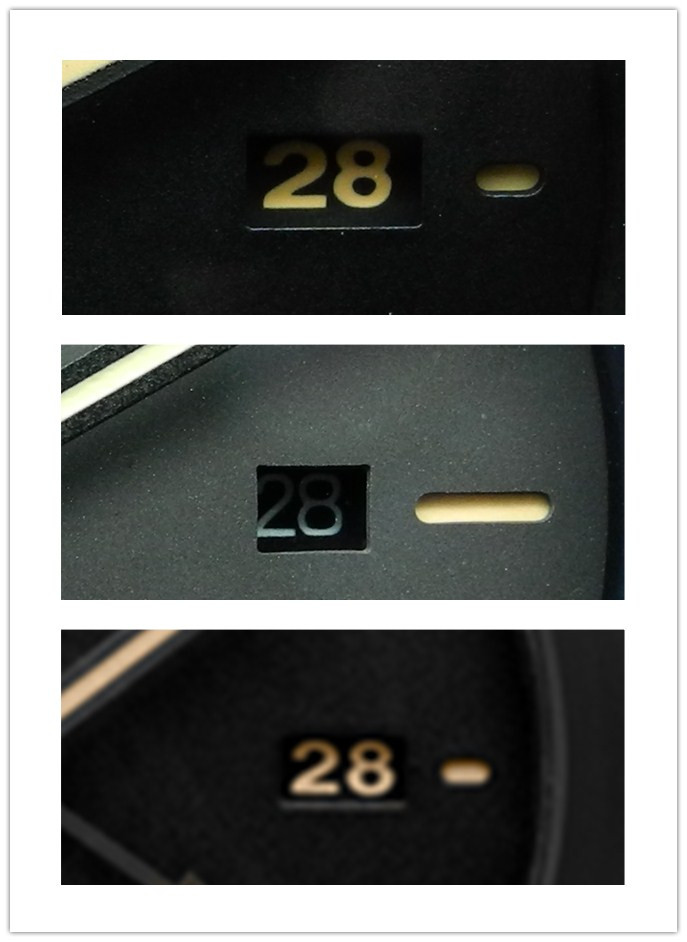 Hands length
On hour and minte hands, two replica PAM 441 versions have the same length with gen, but WMC has a longer small second hand.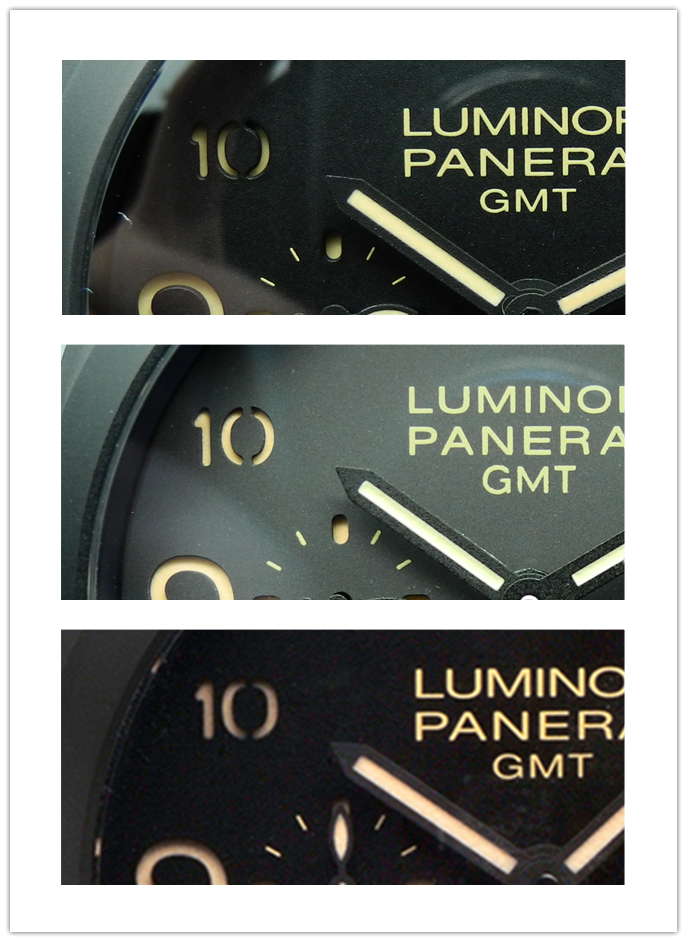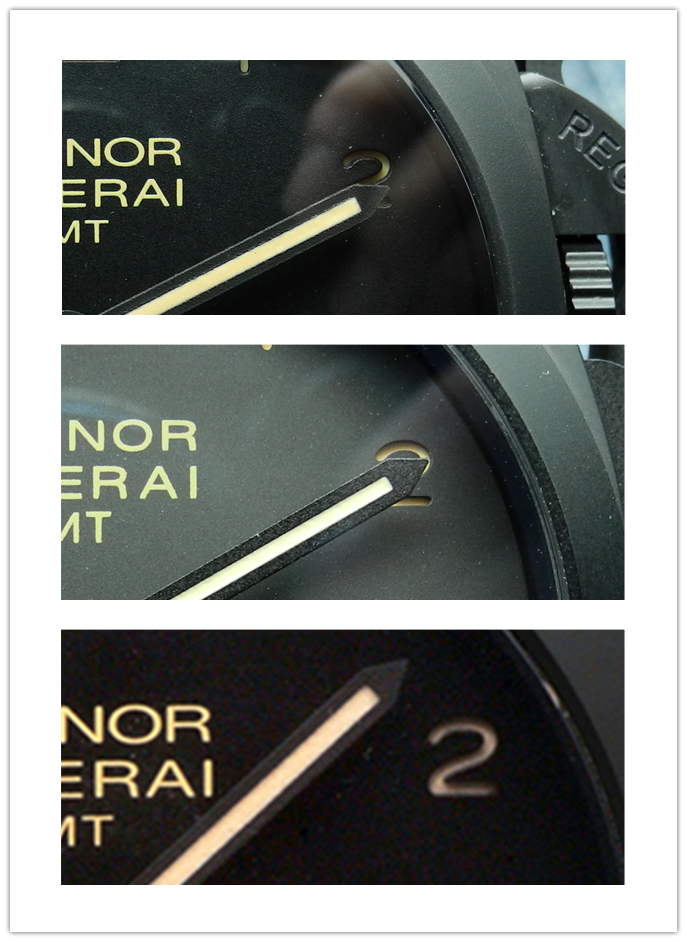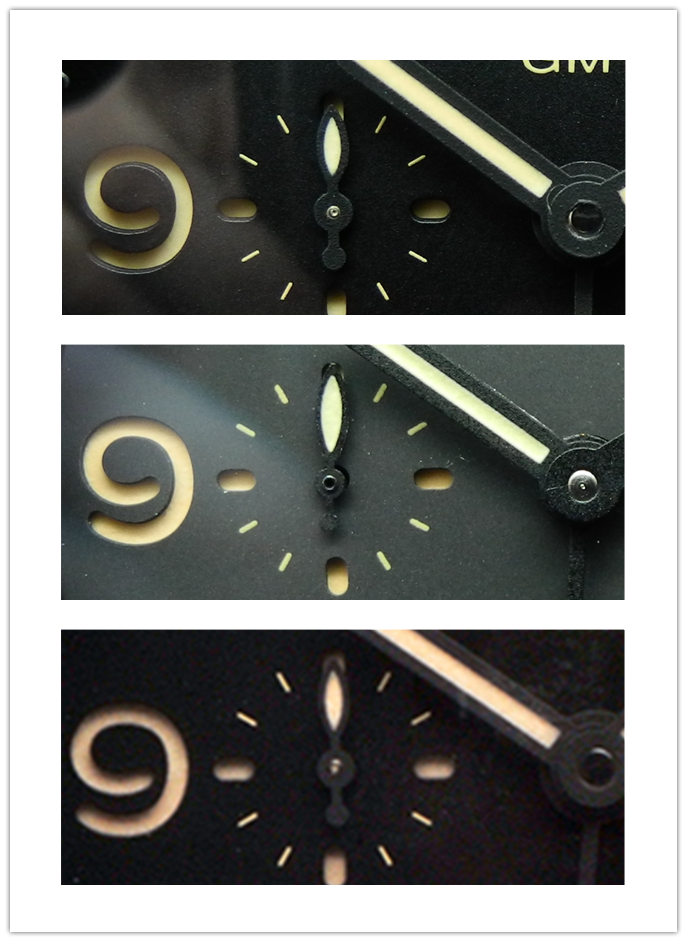 Crown bridge detail
Check the crown bridge, KW and gen all have bevel edge, while WMC does not have.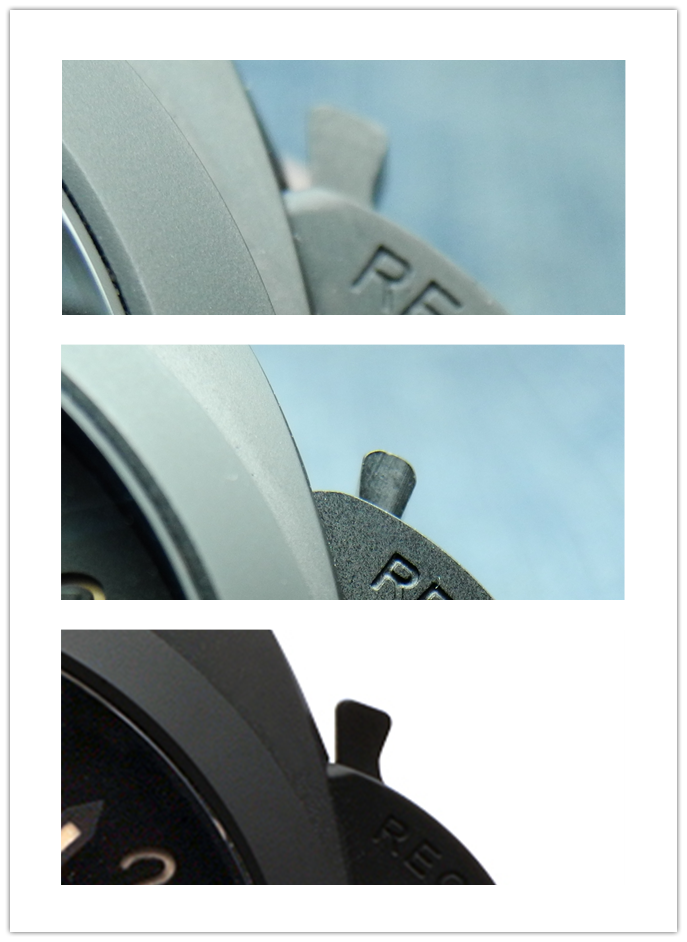 Lever
They are all slightly different from gen, and WMC version has an extra little ball bearing.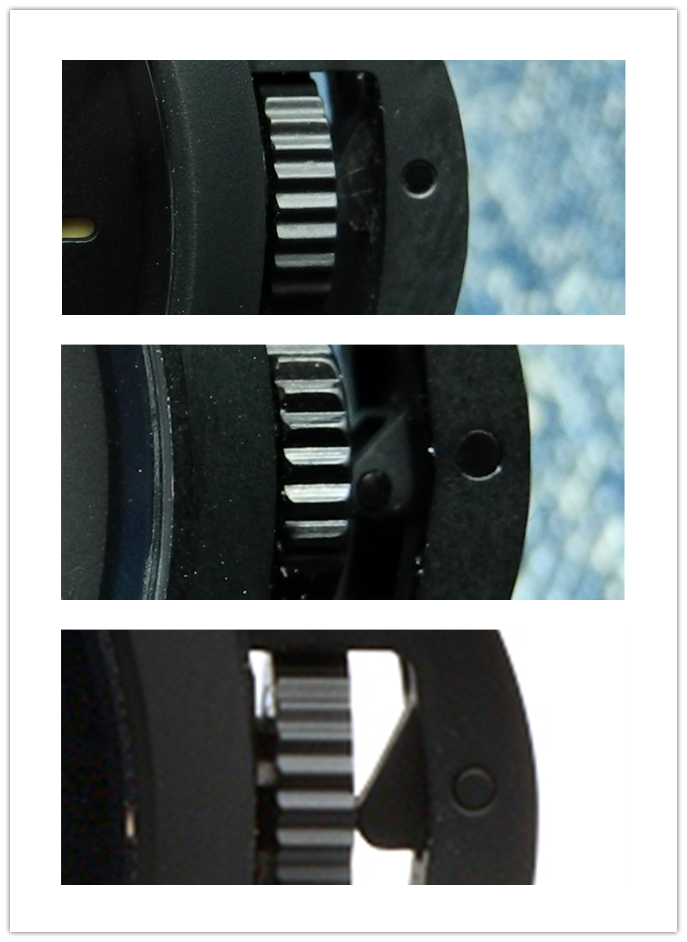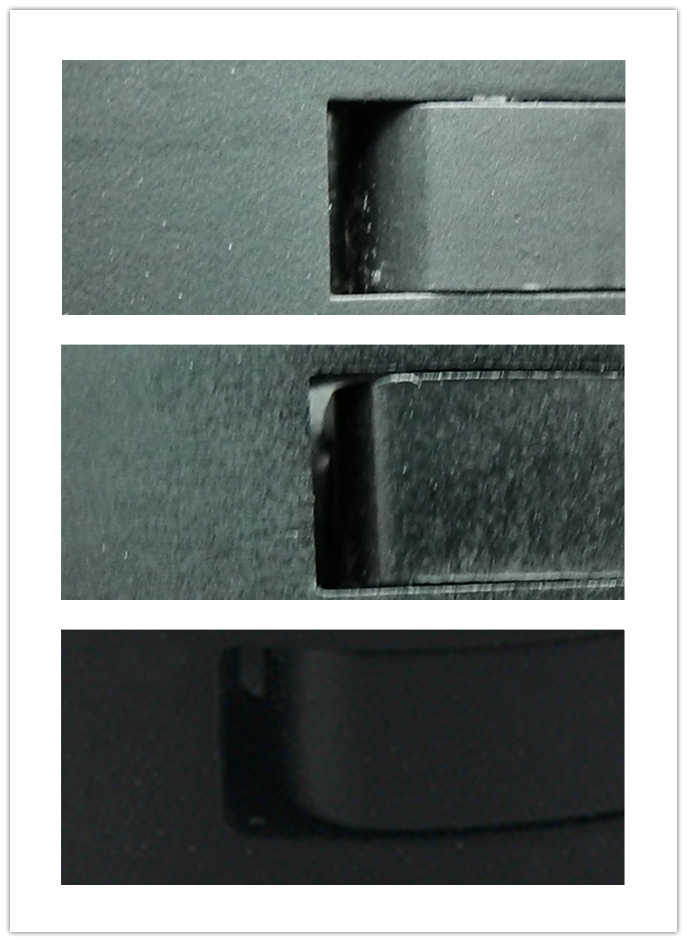 Lugs
KW PAM 441 and gen have the same lugs, while WMC 441 is different.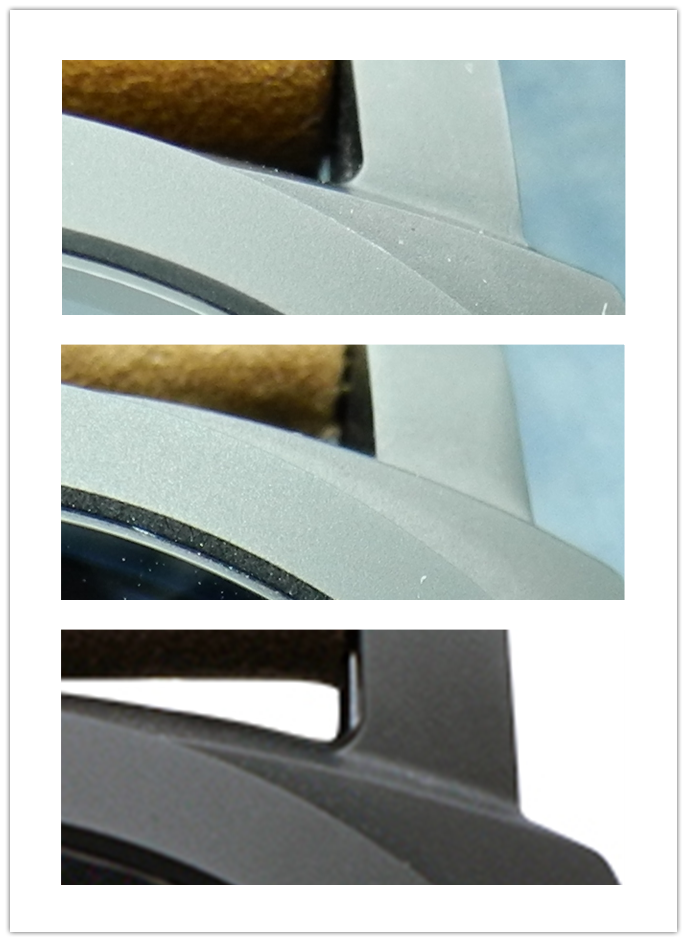 Movement
KW uses Shanghai 7750, WMC PAM 441 replica uses ST25 movement. The power reserve indicator and engravings of KW version are very close to gen, while some details like the shock absorber can not completely be made the same as gen, you can see the great progress these watch manufacturers have made.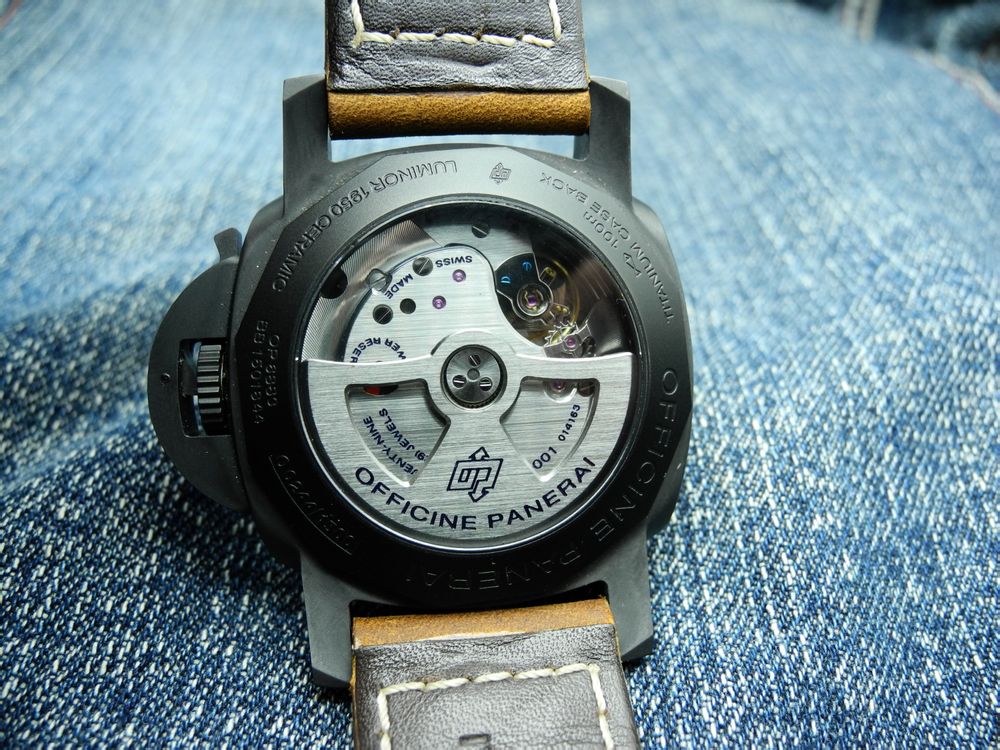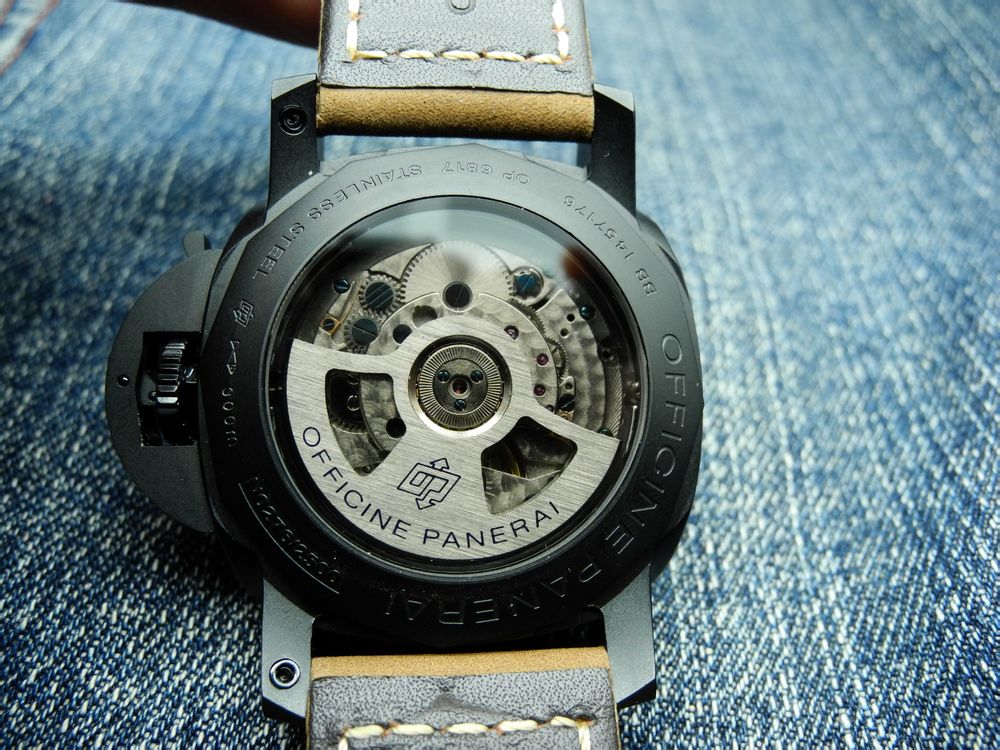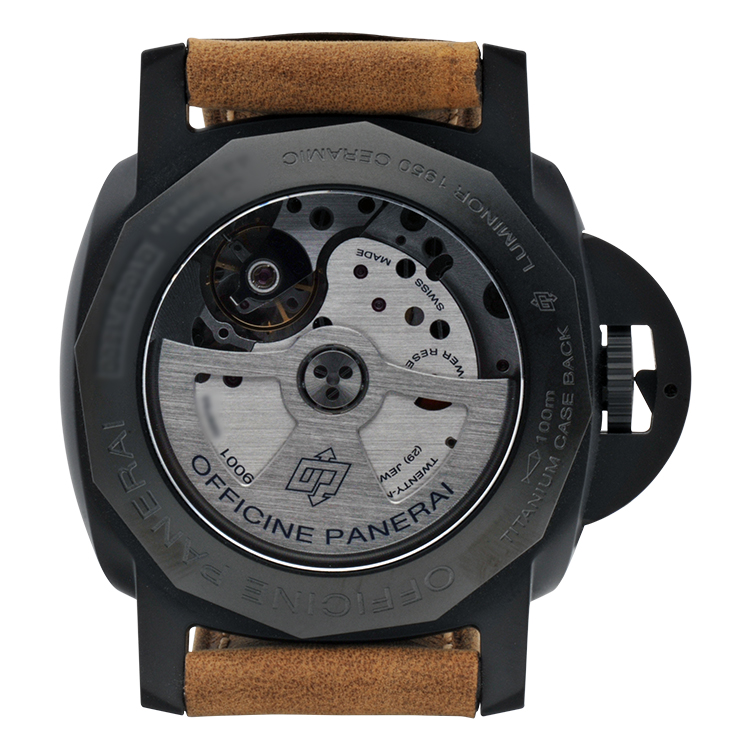 Weight
KW PAM 441 uses black ceramic, it weighs about 138g, the WMC version is a little heavier, about 142g.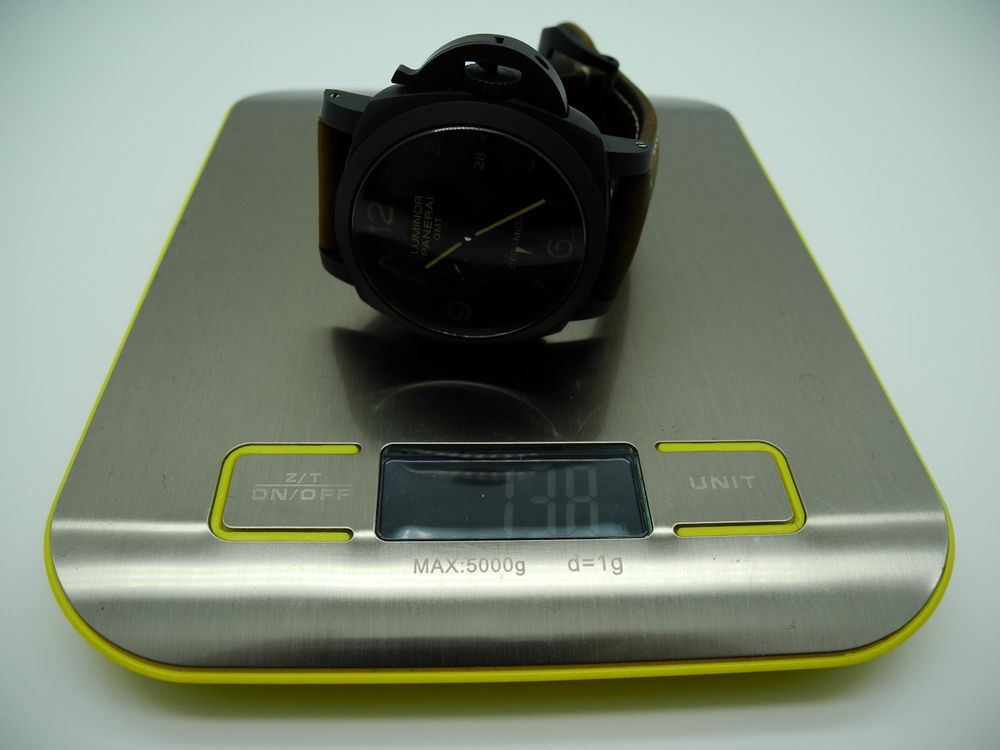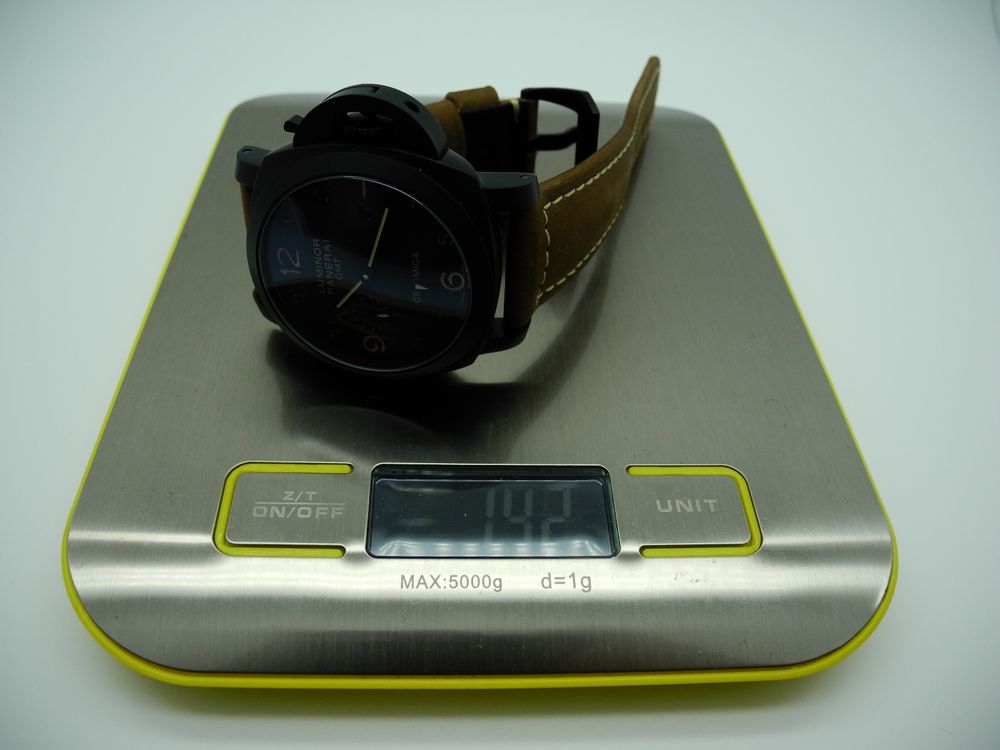 Under light, the crystal on KW 441 is clearly transparent.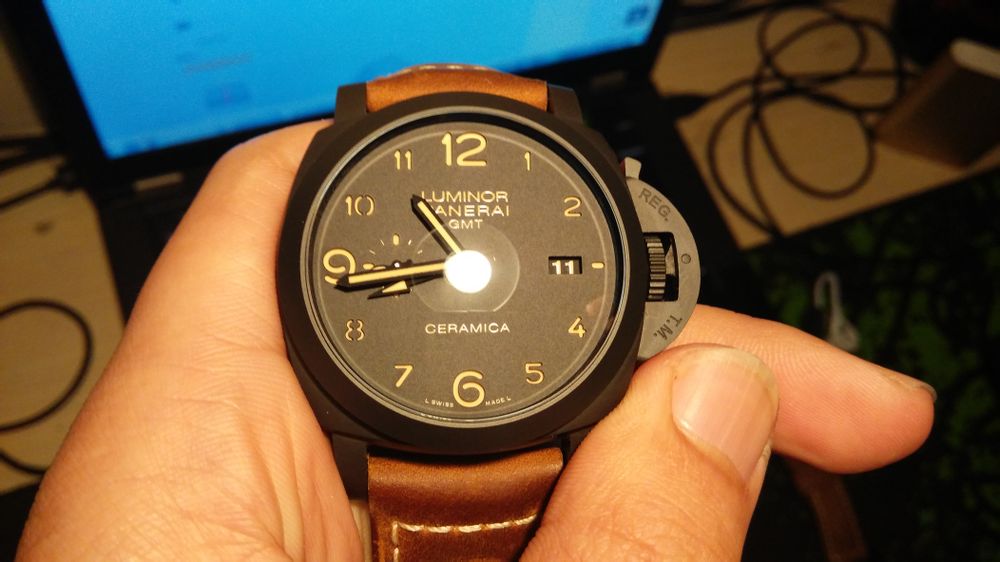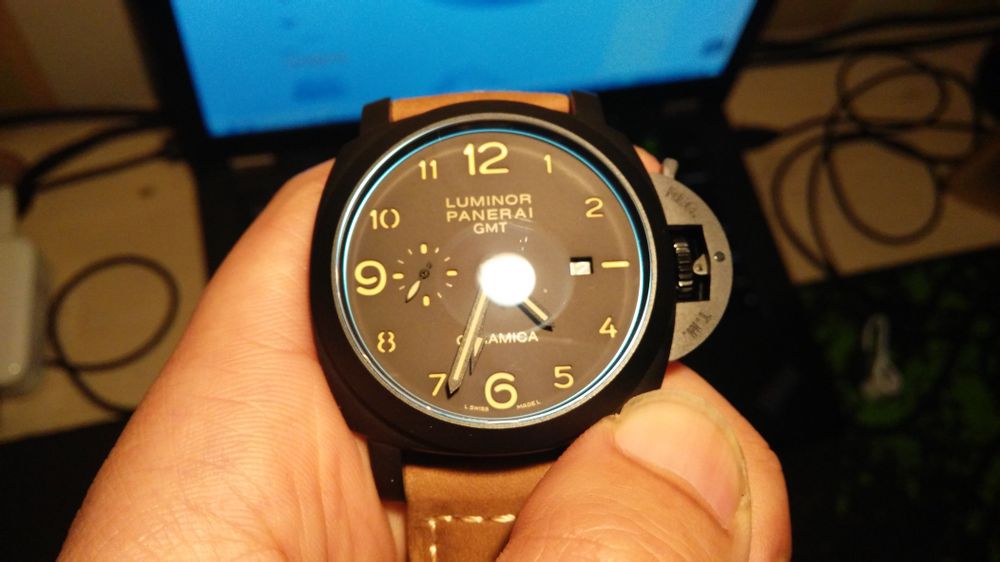 Purchase advice
After comapring the two replica PAM 441 from different two factories, I will give some honest advice here. The WMC PAM 441 replica is much cheaper than KW PAM 441 version, if you do not have enough budget, the PAM 441 from WMC is also a good choice, it does not have too much difference with gen, besides, Sea-gull ST25 automatic movement has a very good fame because its high stability. Here we can see the quality of replica Panerai has achieved a high level, the improvement of case material on KW PAM 441 makes it very close to gen, it is a high end PAM replica watch.