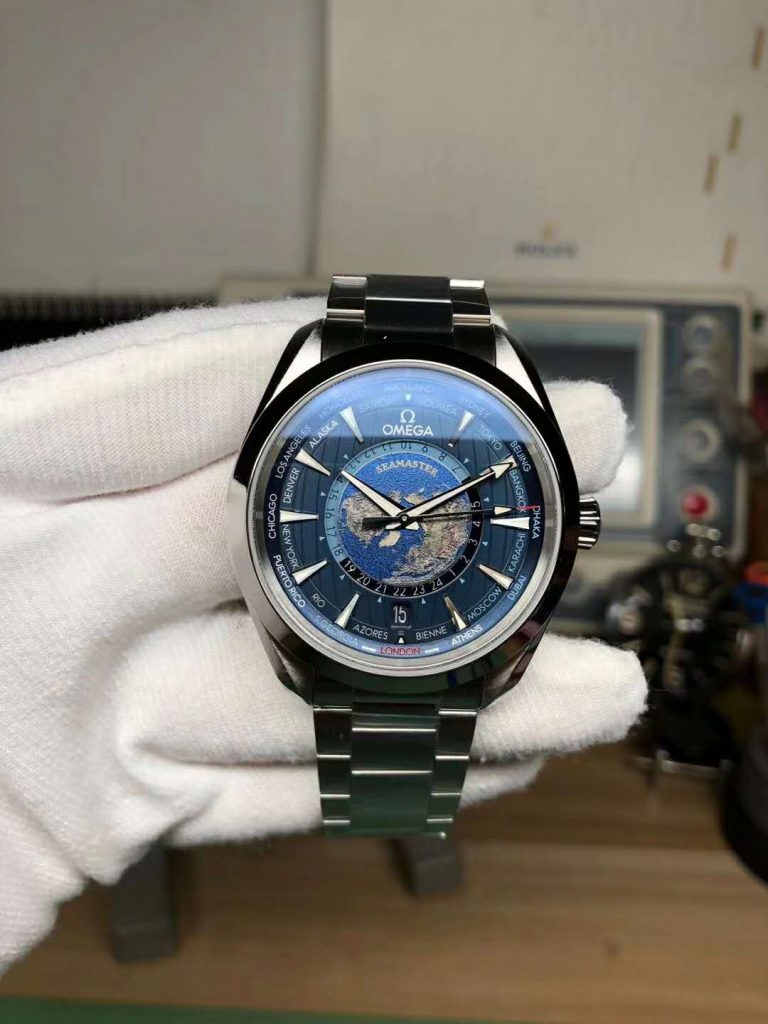 New replica watch coming from VS factory, we have been waiting for this watch for a long time, now, it finally came to us. Different from other Seamaster Aqua Terra watches published by Omega, this one is a Seamaster with WorldTimer function, it is more practical for those people who usually travel around the world. The replica watch is made by VS factory, I believe in its quality, the best replica Omega watches are usually made by VS factory, one of my clients in the United States bought the same Seamaster replica watch from OM and VS factory, and he refused to accept the one from OM factory and returned it to me, he only kept the watch from VS factory. For this Seamaster WorldTimer model, maybe only VS factory makes it.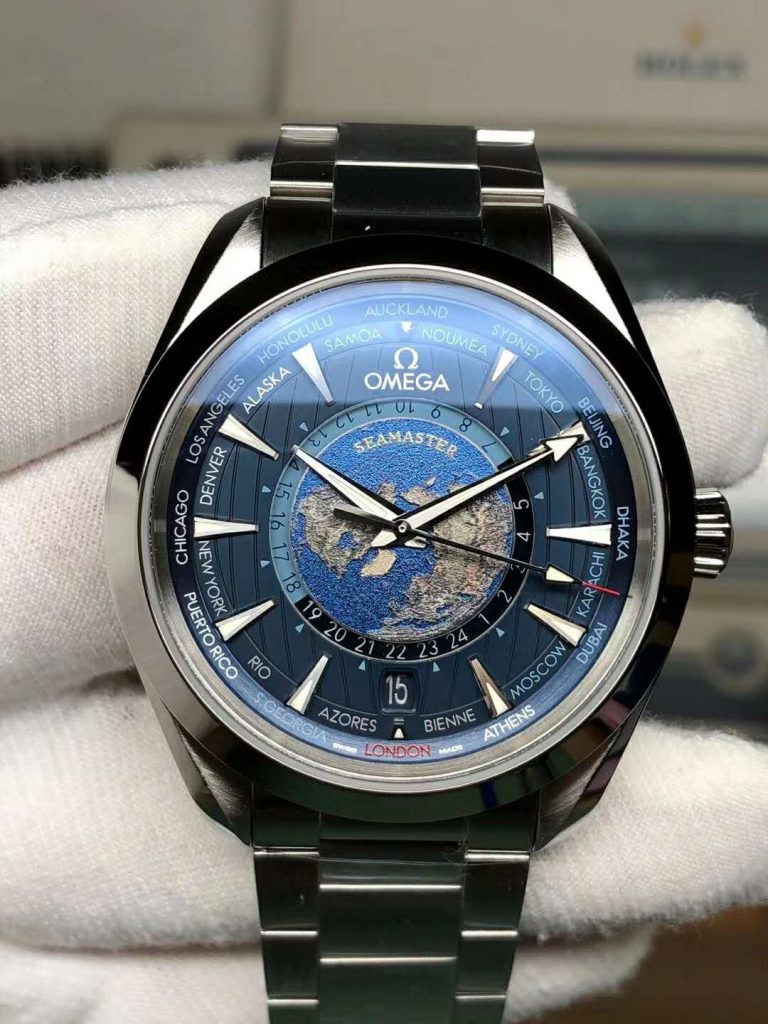 Seamaster Aqua Terra does not look that sporty like other Seamaster Diver models or Speedmaster, but many people are willing to consider Aqua Terra when they want to buy their first Omega watch, because it can meet a lot of occasions and fit any style of suits. The Seamaster GMT WorldTimer looks unique because of its world time display on the dial. Aqua Terra is under Seamaster series of Omega, but I do not think it is a sports watch, for me, it is like Datejust for Rolex, a watch designed for formal occasions.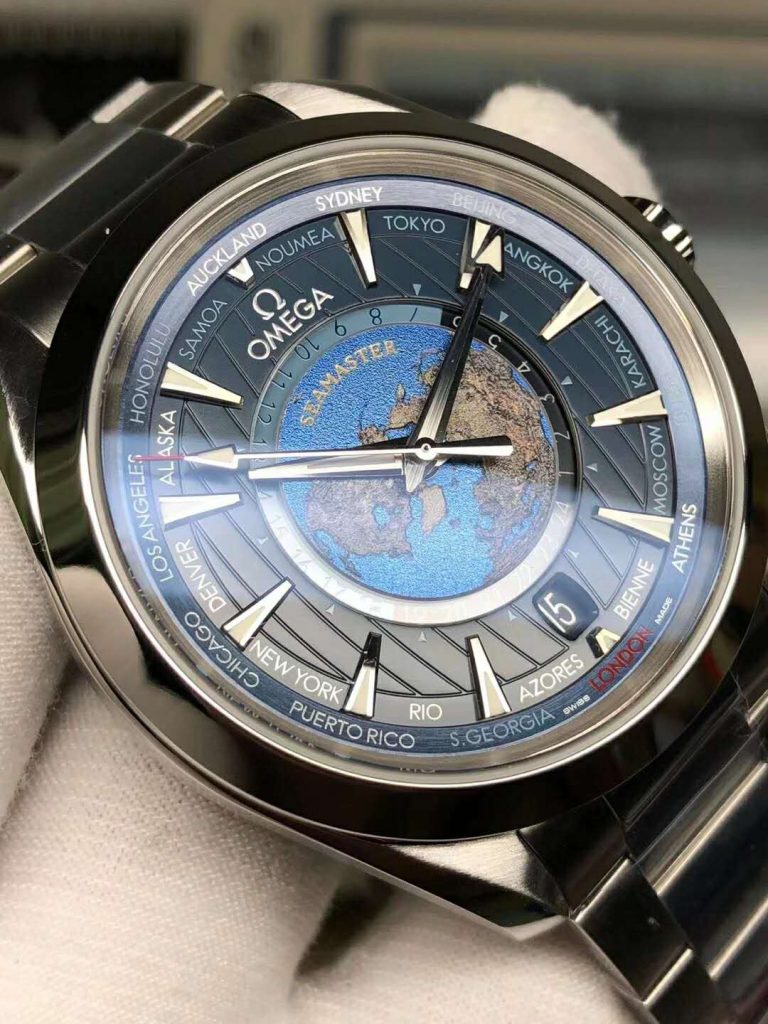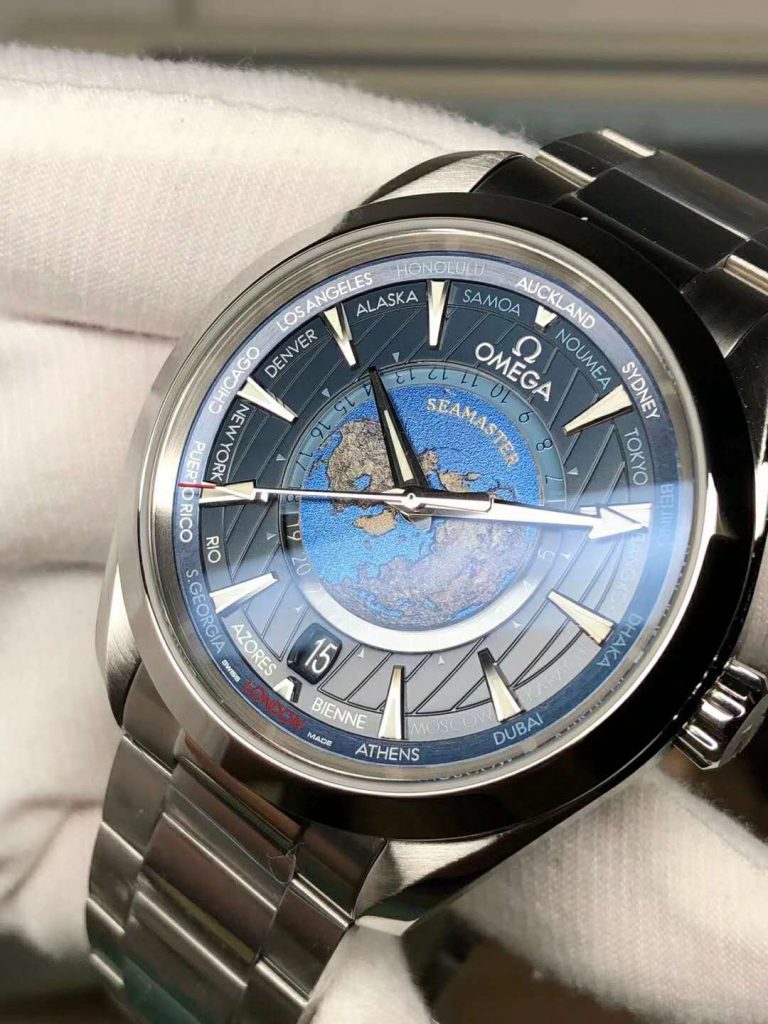 All my attention is attracted by its dial, which is blue and looks like the Earth. There is land and ocean graphics in the middle, which is around by a circle, the circle is 24-hour display, it tells you the time of each city in the world, very easy to read for the wearer. On the first photo, it is 10:10, while in ATHENS, the time is 24:10, in New York, it is 17:10. Hands and markers are applied with luminous material, and the central seconds hand also features a red tip, they all increases the dial readability.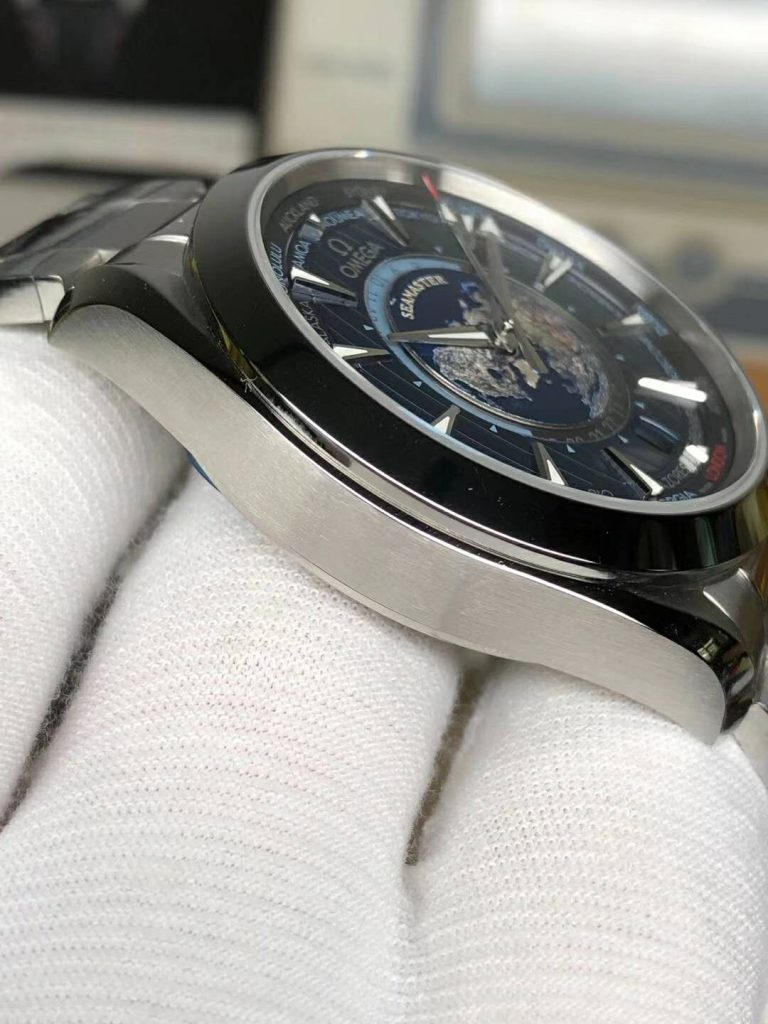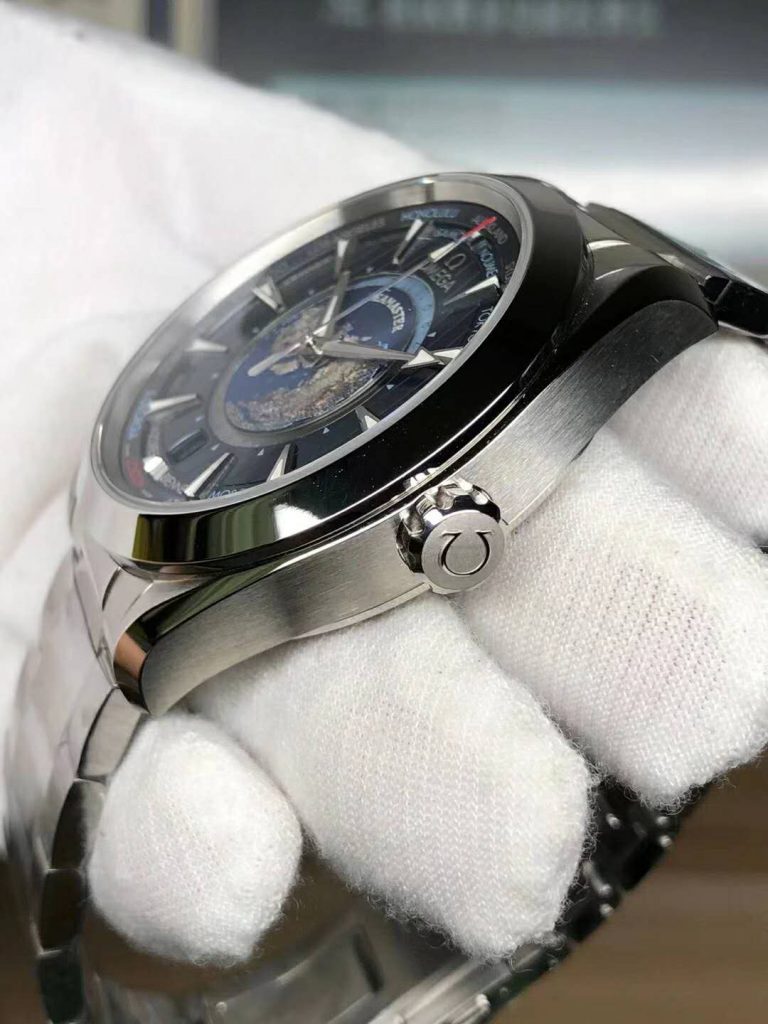 The finish on case and bracelet is perfect, we all should believe in the work from big factories, they have been in watch market for more than ten years, and already gained a high reputation from clients. I never recommend cheap replicas to my customers, because their finish is not the best. My advice is, only choose the best version in the market, or don't buy.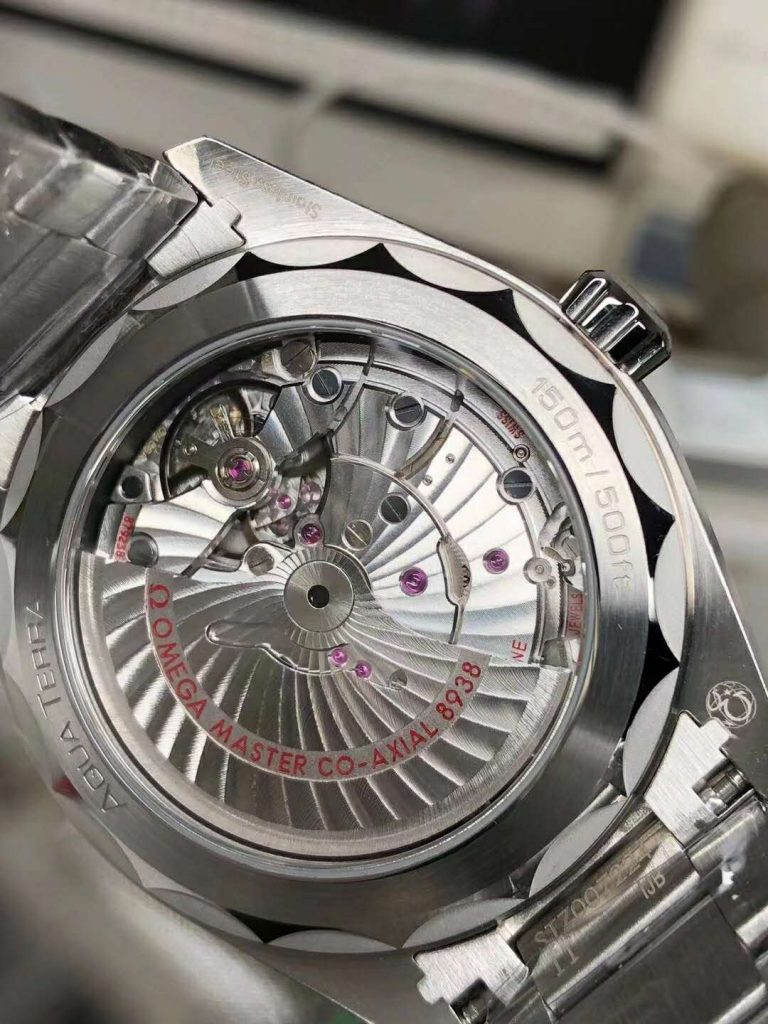 From the crystal back, you can see engravings on auto rotor, and the balance wheel is also black like genuine movement, beautiful decoration on rotor and movement plates just like genuine Omega 8938 Calibre. For this watch, VS factory also offers one pair of blue rubber straps for free, so, you will get two bands if order this watch.