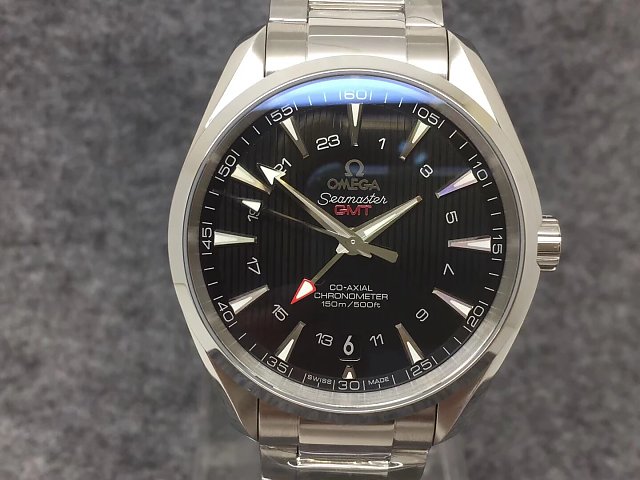 Before giving a review about this replica watch, I would like you guys to do me a help. My website is run by wordpress content system, now I want to add one follow button so that any reader can subscribe to my blog to receive an email every time I write a new post. Does anybody know how to set this function? Or it needs a plugin? If so, do you know the name of such plugin? Thank you very much, if you know this, please leave a comment to tell me how to do.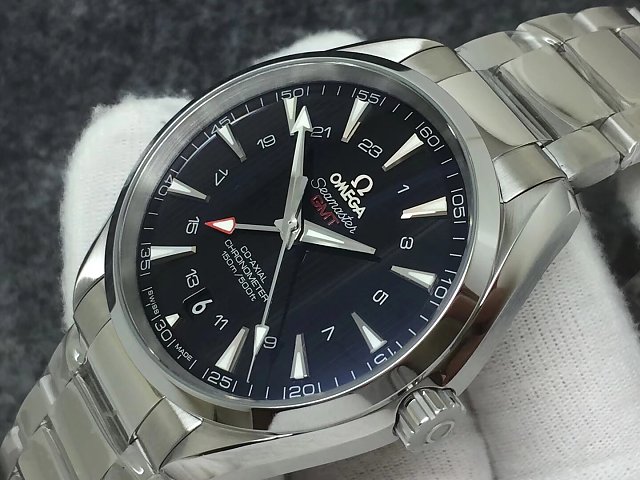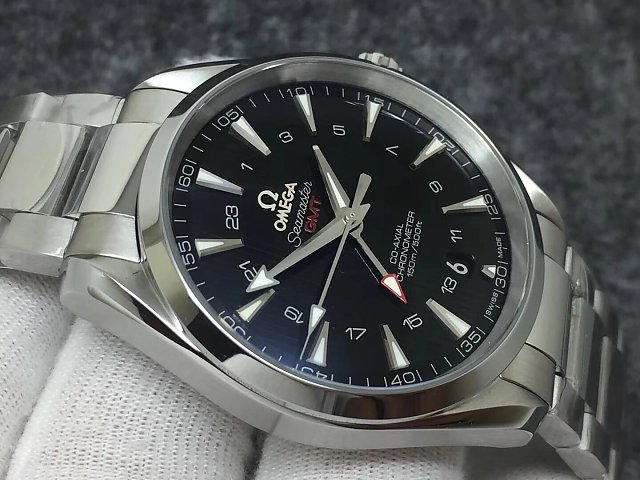 Now it comes to this Omega Seamaster Aqua Terra replica, it is the newest Aqua Terra watch which VS factory published one month ago. This watch is different from other Omega Aqua Terra because it has a real GMT function, which you can see from the dial. The replica is firstly equipped with a Super Clone 8605 automatic movement, which is independently developed by VS factory, the clone movement looks very close to genuine Omega 8605 Caliber. It is not a big challenge for VS factory to replicate such a perfect movement out, because they already had a rich experience in making a super clone 8500 before. Now this A8605 also has a black balance wheel like genuine, all movement plates and auto rotor are polished with special stripes, check those rose red jewels, they are real not plastic, two barrels to guarantee enough power of the replica. The shock absorber also has a real function.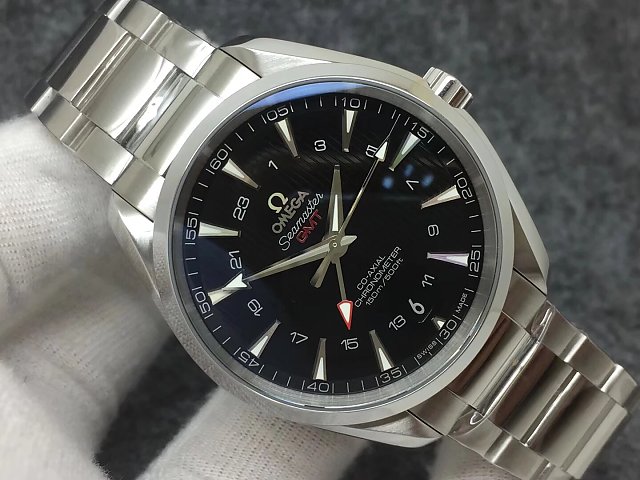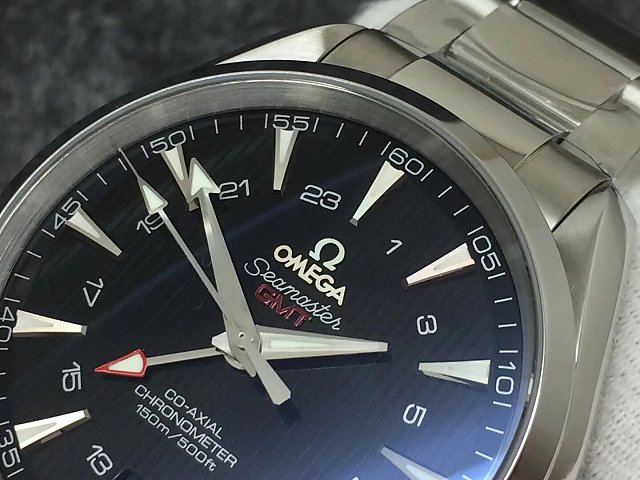 Case is 41mm in diameter and 14mm thick. It is brushed while features polished edge. The case shape of Omega Seamaster is different from other brand watches, it is more angular. The crown has a matt finish face with a three-dimensional Omega logo. Round bezel is smoothly polished, it is screwed down like the crown and case back, so the whole watch will have a good water resistant performance. Case back is see-through sapphire crystal, you can see A8605 movement with beautiful decoration inside. Like genuine watch, the replica also has an individual reference engraved on the back of one lug.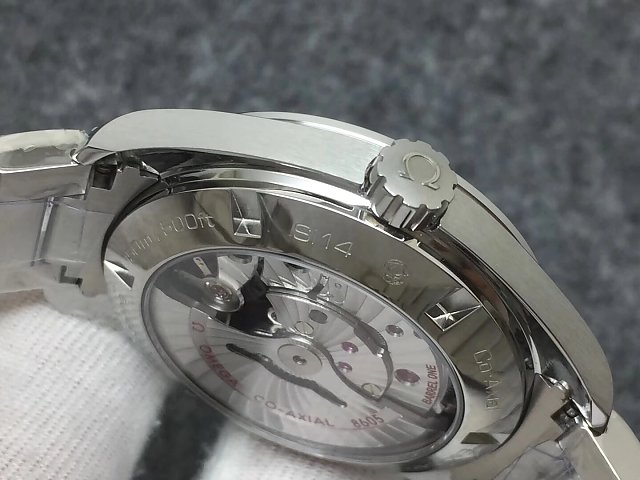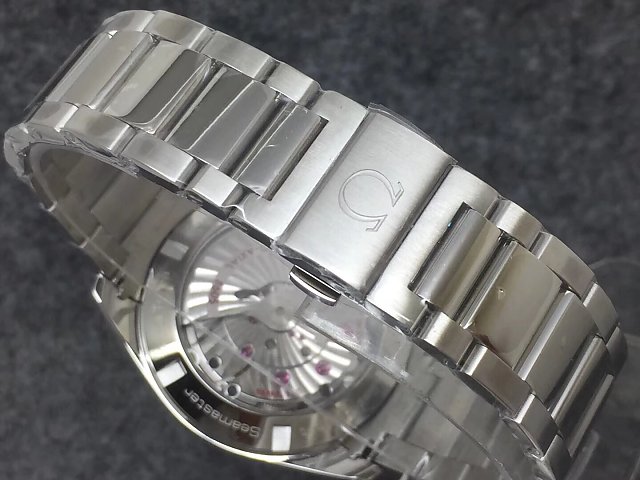 Bracelet is made of solid 316L stainless steel, it has three sections of link, the central links are polished, while links at both sides are brushed, this forms a strong contrast, it also represents the high grade workmanship VS factory has done on polishing. The buckle has a brushed background with an Omega logo in matt finish, when opening the buckle, you can see a brilliant deployant clasp with correct engravings.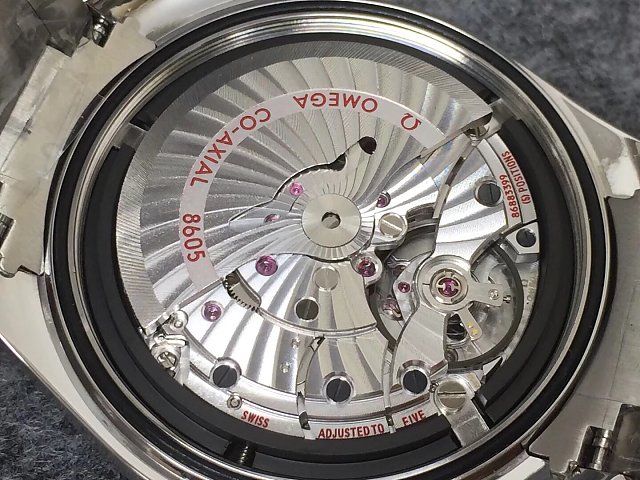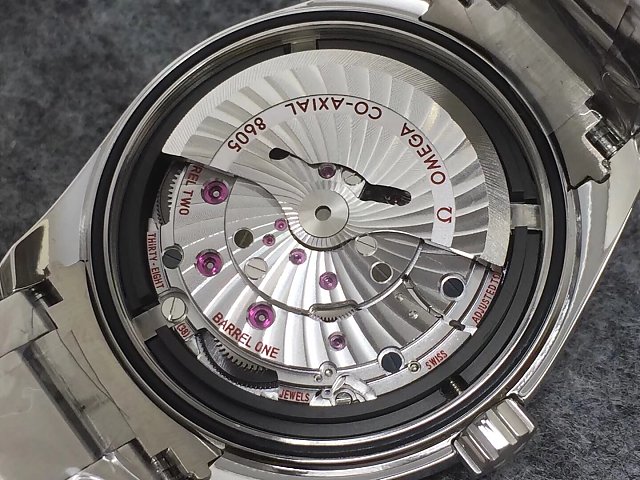 The last thing I want to talk about is the dial, it has unique vertical patterns that look like yacht's teak board. On the center, there are four hands, the one with a red end is GMT hand, it is pointing at the time in the second time zone. At 12 o'clock, the Omega Logo, OMEGA and red GMT are in three-dimensional, like these silver hour markers. By the way, both hands and hour markers are applied white luminescence, which will emit blue light in dark condition. At 6 o'clock, there is a small window opened on the dial that is showing current date in white font. Actually I do not like the GMT display, it makes the dial a bit crowded, do you think so?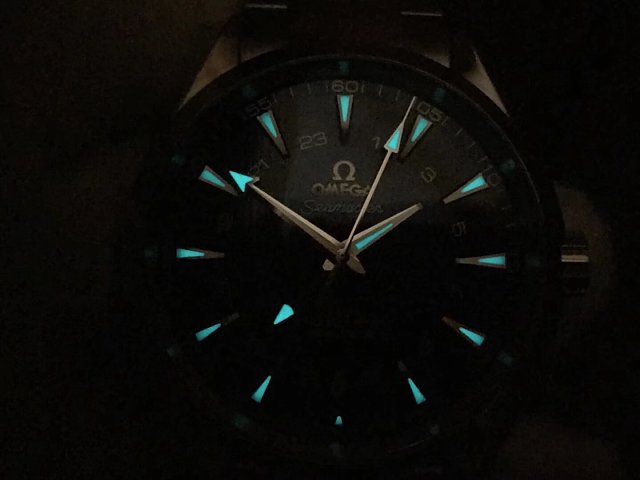 Any way, the replica is manufactured by famous VS factory, with a mature and stable movement, it will worth every penny you spent, please trust me, do not buy those cheap fakes, they are not lasting.