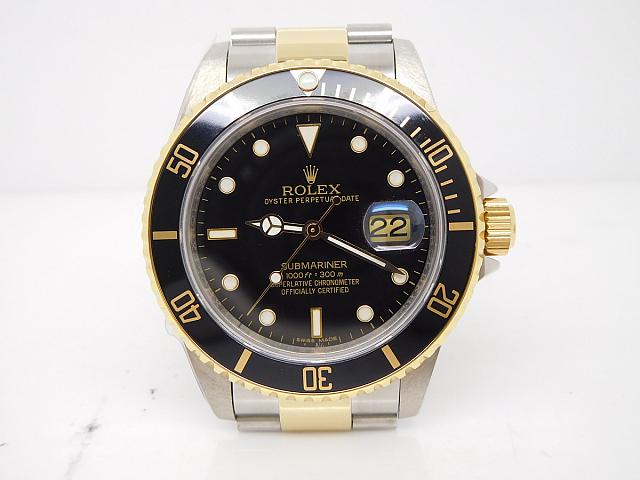 Compared with other Submariners, I like 116610 LN more, because I think it is the most authentic Submariner Rolex has made, and indeed it has a high popularity among Rolex fans. Many people prefer steel black Submariner 116610 LN rather than these two tone and gold styles, but sometimes a luxury two tone Submariner is good for a certain group of people, they like the golden tone on the watch, so here I will introduce a good replica Rolex Submariner two tone watch, it is a perfect replica of Submariner 16613, the watch is made by BP, which is one of the factories that made the first batch of good quality replica Rolex.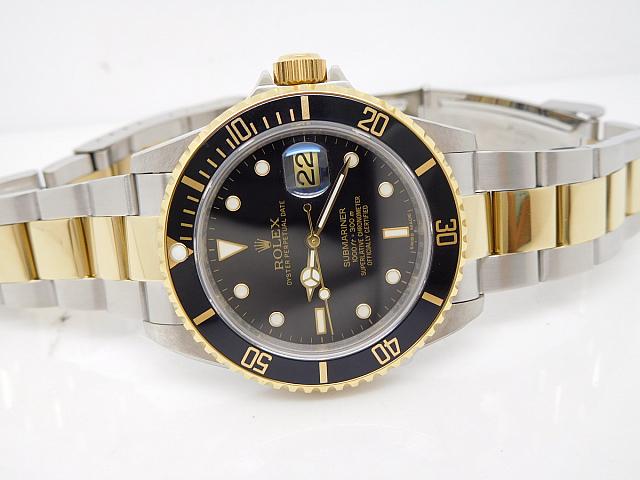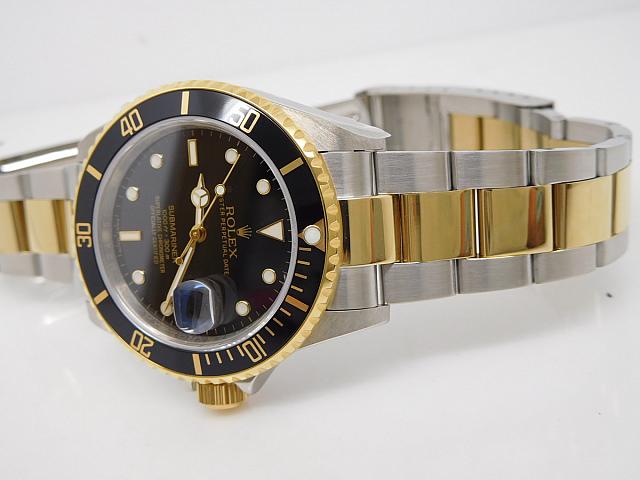 BP made this replica Submariner according to genuine watch 16610. Every Rolex replica made in the market is made by three major factories, they are BP, Noob and J12, these are good quality replicas. While the quality of these Rolex replicas made by other small factories can not be ensured. The 16613 replica here features a two tone appearance, it is made of 316L stainless steel, while its bezel, crown and the central links of bracelet are plated with yellow gold. The Submariner watch looks more luxury than others because of the yellow gold tone applied. Black bezel insert has golden markers engraved, the edge of the bezel is also plated with yellow gold. The whole case is brushed and solid case back has nothing. Streamlined case design looks great from the case side.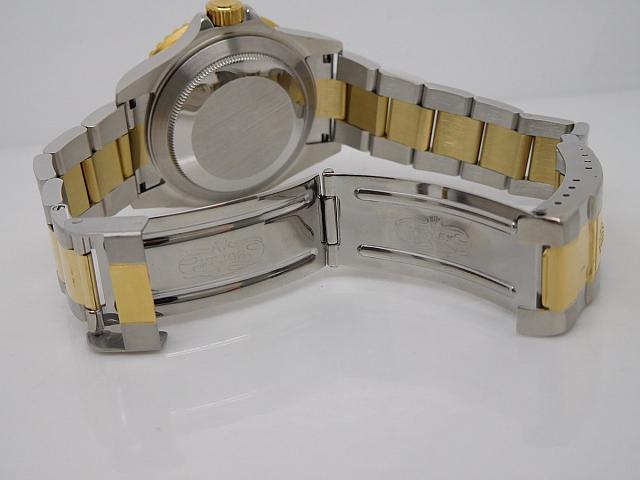 Black dial is perfectly cloned, the dial design is also a great advantage of BP because it could make a Submariner dial that is closest to genuine. The Rolex Crown Logo positioned at 12 under the triangle marker is three-dimensional, all hour markers and hands have yellow golden edge, which echoes with the yellow golden bezel markers. White luminous material applied on markers and hands will offer green light in the dark.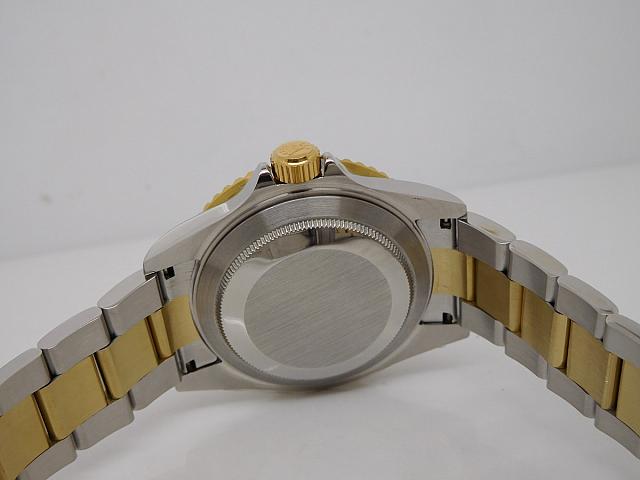 By the way, the watch is equipped with a Super Asian 3135 movement, it is modified from a Miyota 9015 automatic movement, and it is better than the clone 3135 movement that is modified with a Chinese automatic, as we all know, automatic movement coming from Japan is always more stable and accurate.