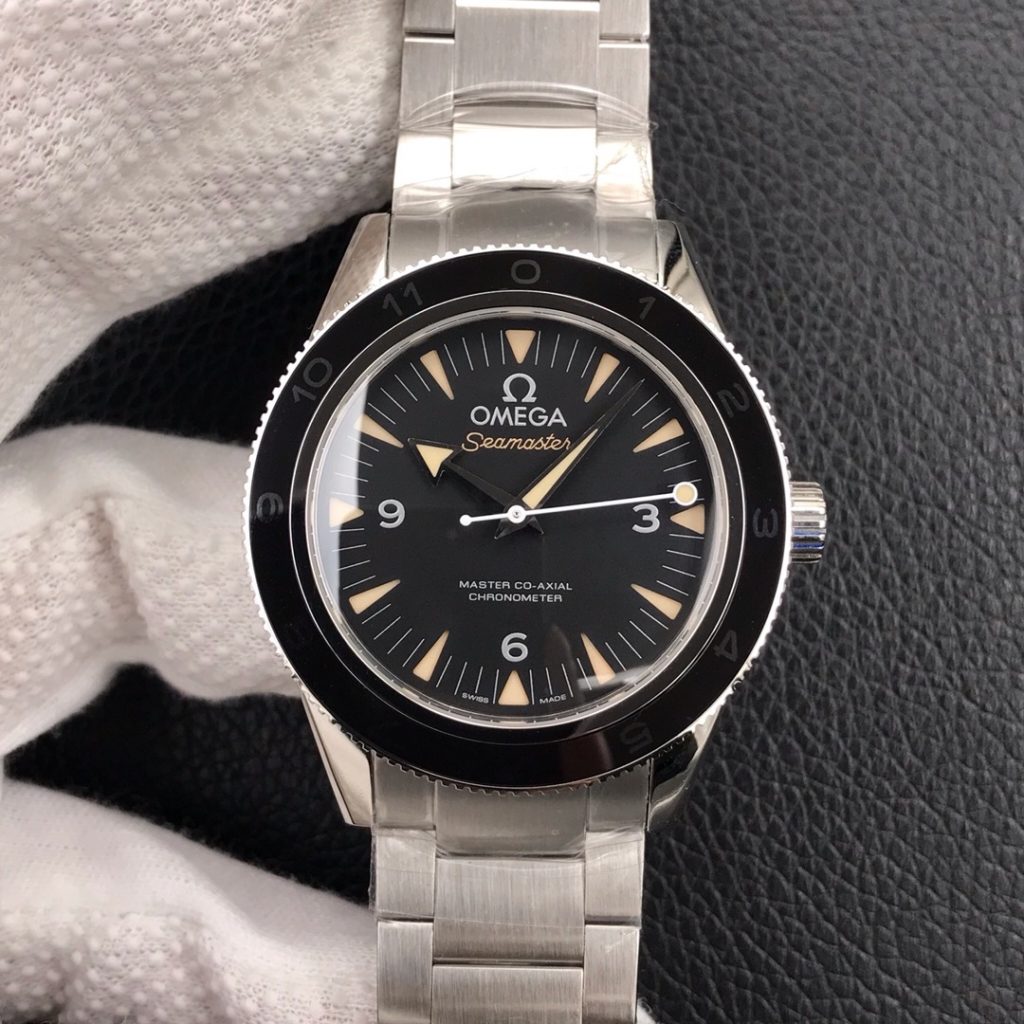 Last month, VS factory just published the replica watch of Omega Seamaster 007 No Time To Die, a lof of 007 movie fans were excited at the beginning, but unfortunately, this Omega 007 replica watch is not made of Titanium, VS factory made a big mistake this time, but I heard that they will publish the right version in April, let's expect.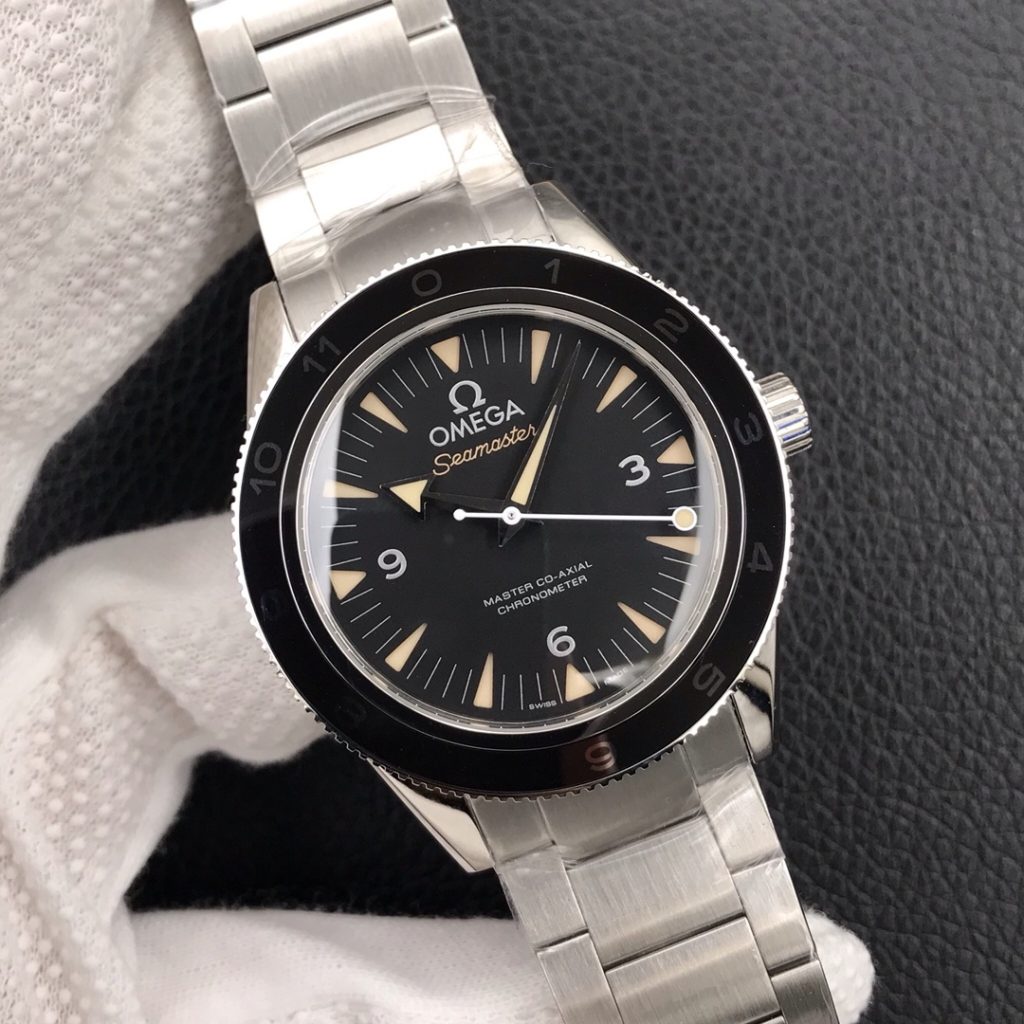 There is another good news coming from VS factory in March, that is they published the V2 edition of replica Omega Spectre, this watch had been our best seller for nearly two years since my blog was created. Among all watches which Omega published for 007 series movies, maybe Seamaster Spectre Limited Edition is the most popular one. Currently there are two factories that make the replicas of Omega Spectre, one is MK, the other is VS, their price is close, but I recommend the one made by VS factory. There are two reasons, first, VS is the first factory that has proven by my clients to have the best quality replica Omega watches. Second, for this replica watch now has been improved by VS factory two times, the quality is better than MK version.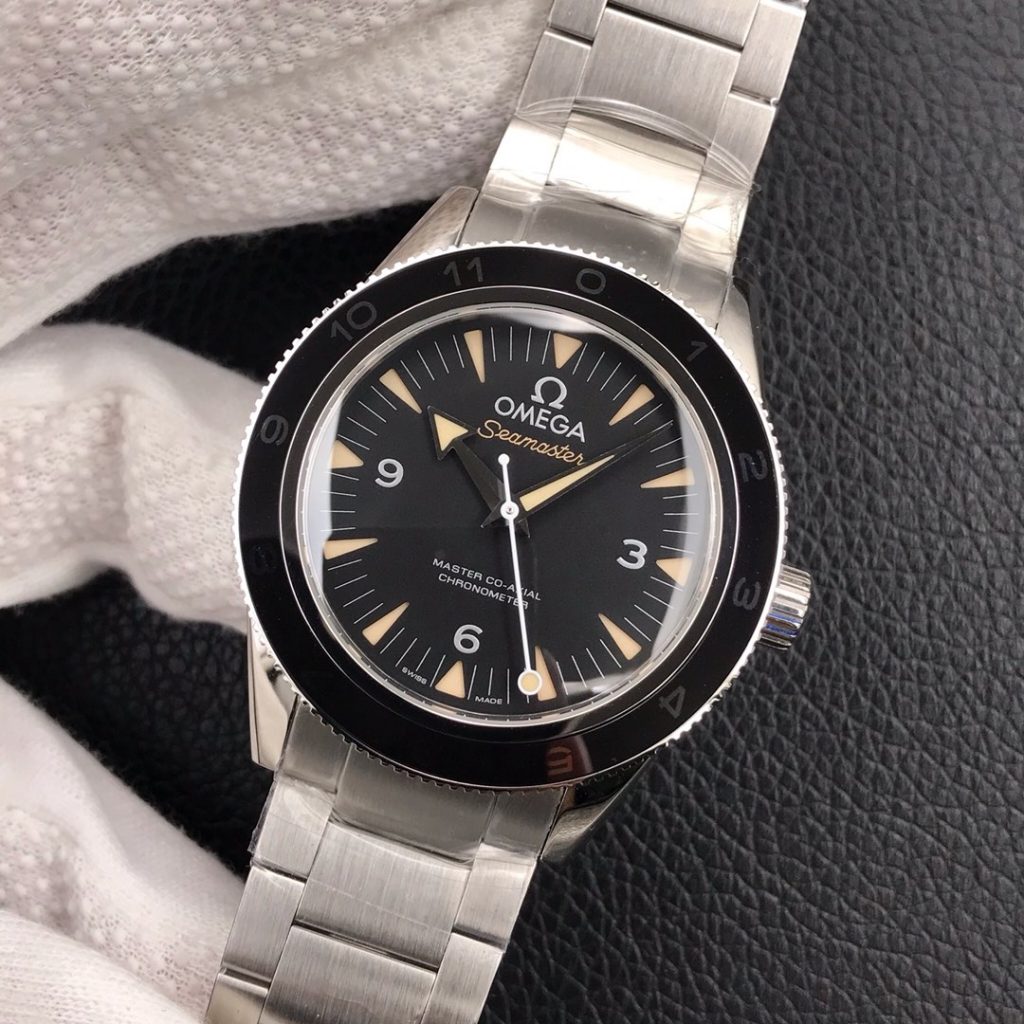 What improvement made on this V2 edition? The factory claimd that the dial is updated with better matte finish, on other improvement. The Spectre 007 has some features that differentiate it from other traiditional Omega Seamaster watches, the biggest selling point lies in its dial, whose hour markers are skeletonized like Panerai, the seconds hand has a loop at the top, actually, I was not reminded that this watch is from Omega by its dial design.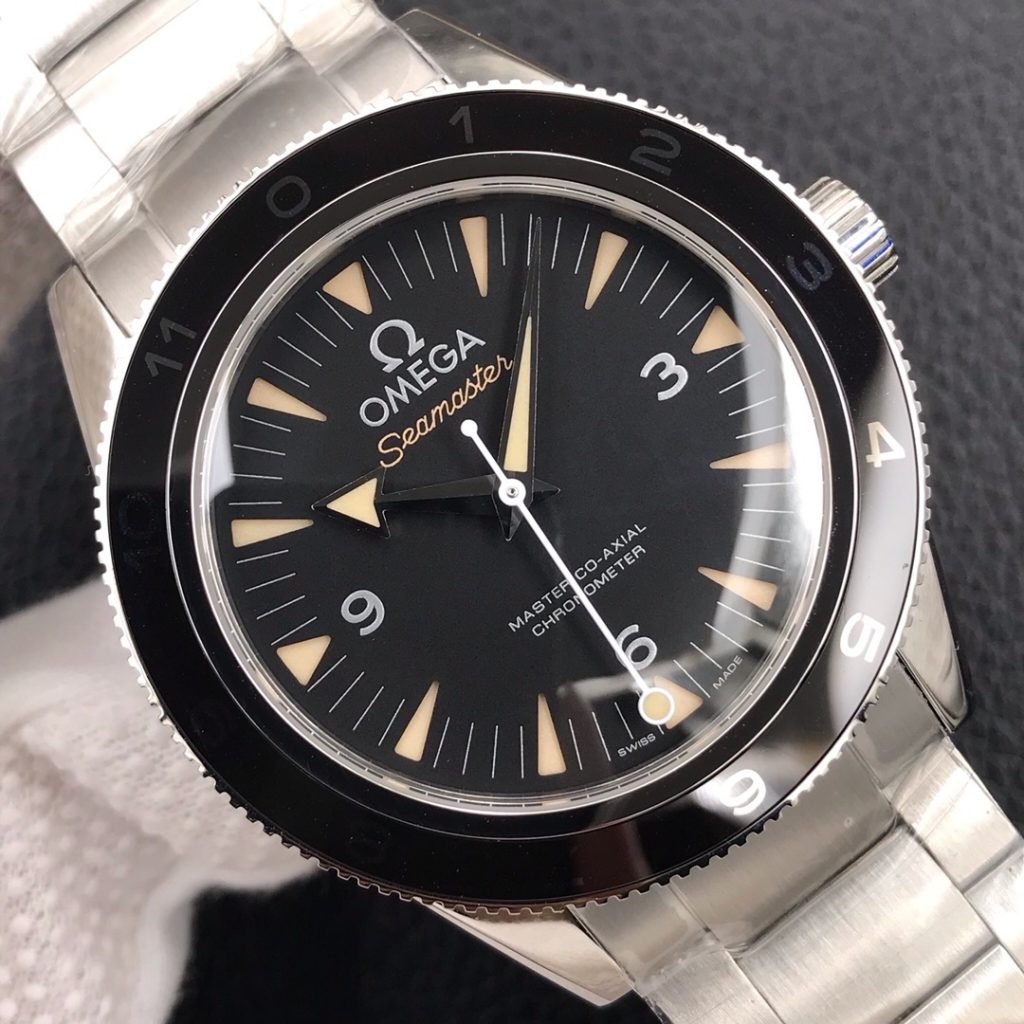 About the movement, it is a clone 8400 that is not modified on basis of any Asia automatic movement, it is independently developed by VS factory according to genuine Omega 8400 Calibre. The replica completely has the same functions as genuine watch, for example, genuine time setting and hack mechanism. Double barrels to guarantee enough power, and you do not need to wind the watch as long as you wear it on your hand, if you go to sleep and need to take it off, please wind the watch so that it could still work accurately when wake up next morning.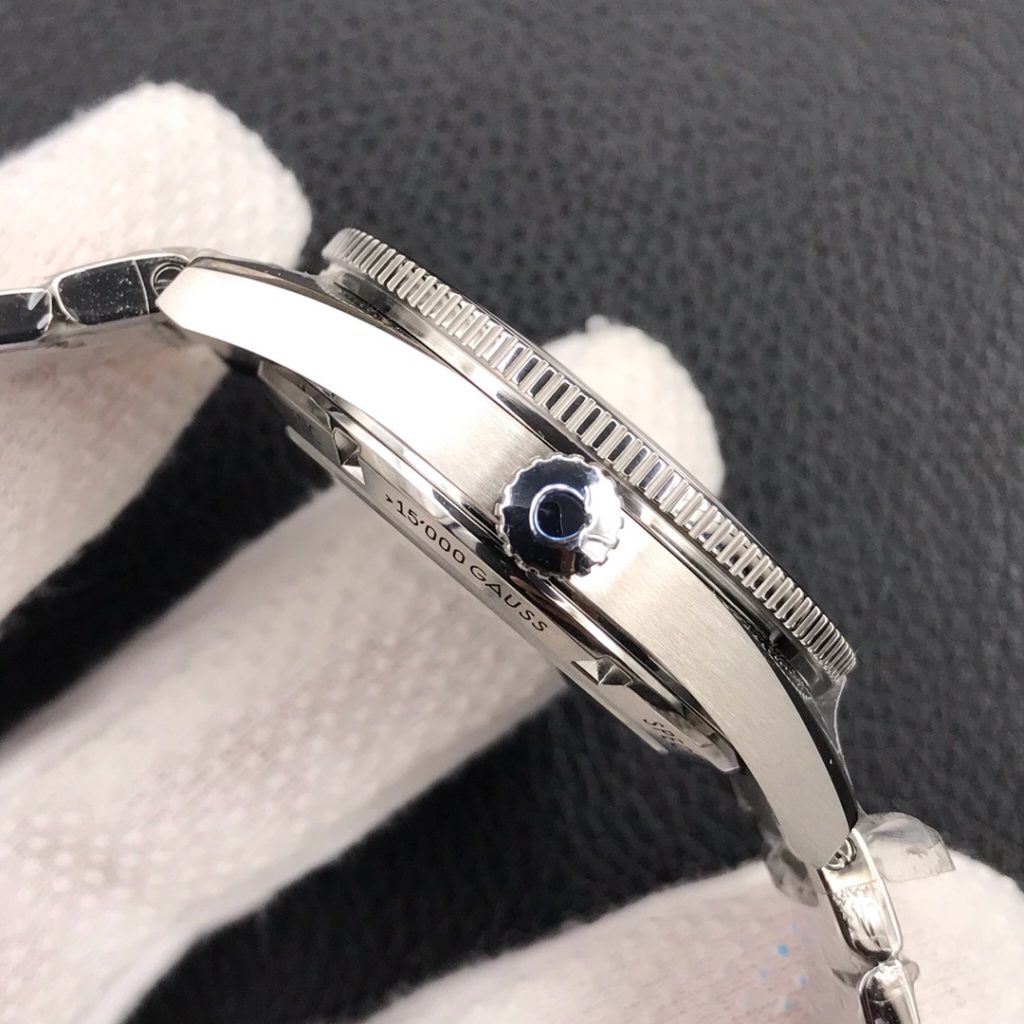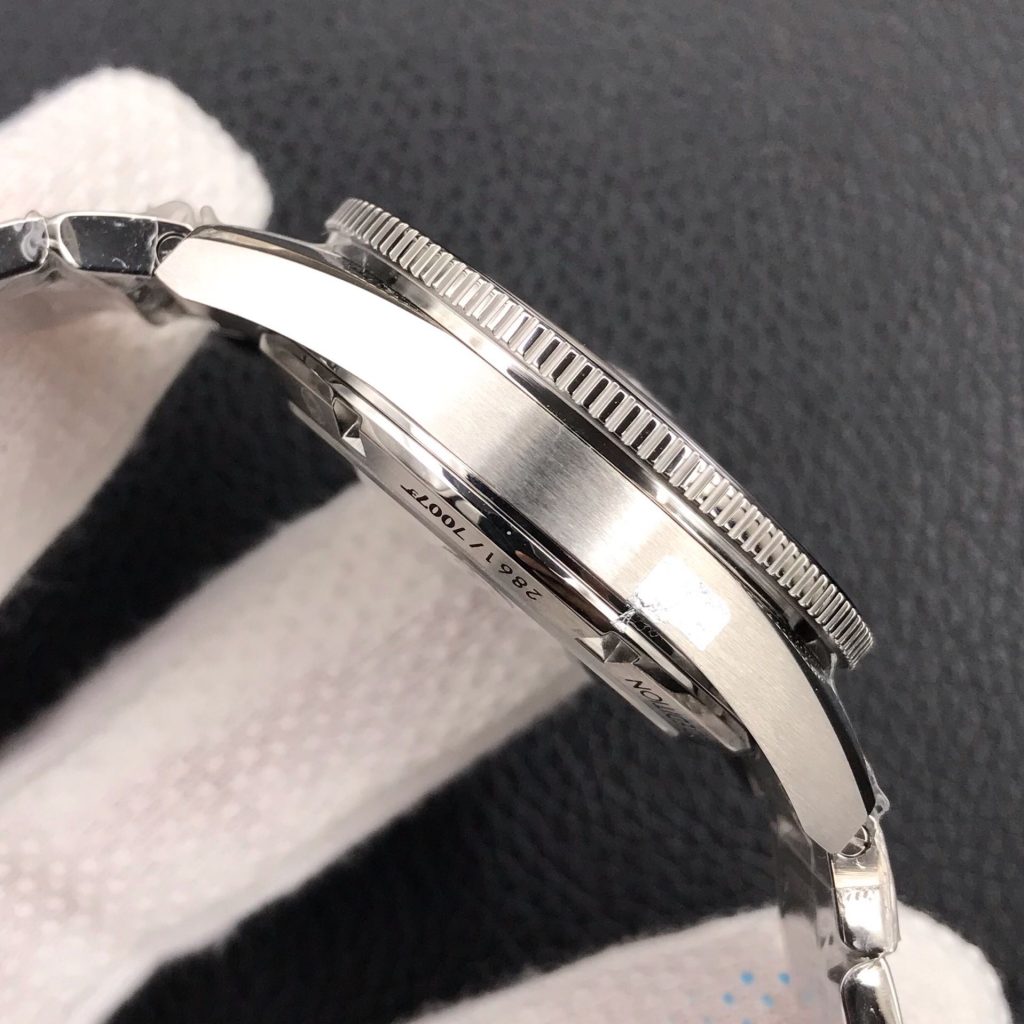 By the way, the watch is equipped with a stainless steel bracelet, and the factory also offers one pair of nato band for free.