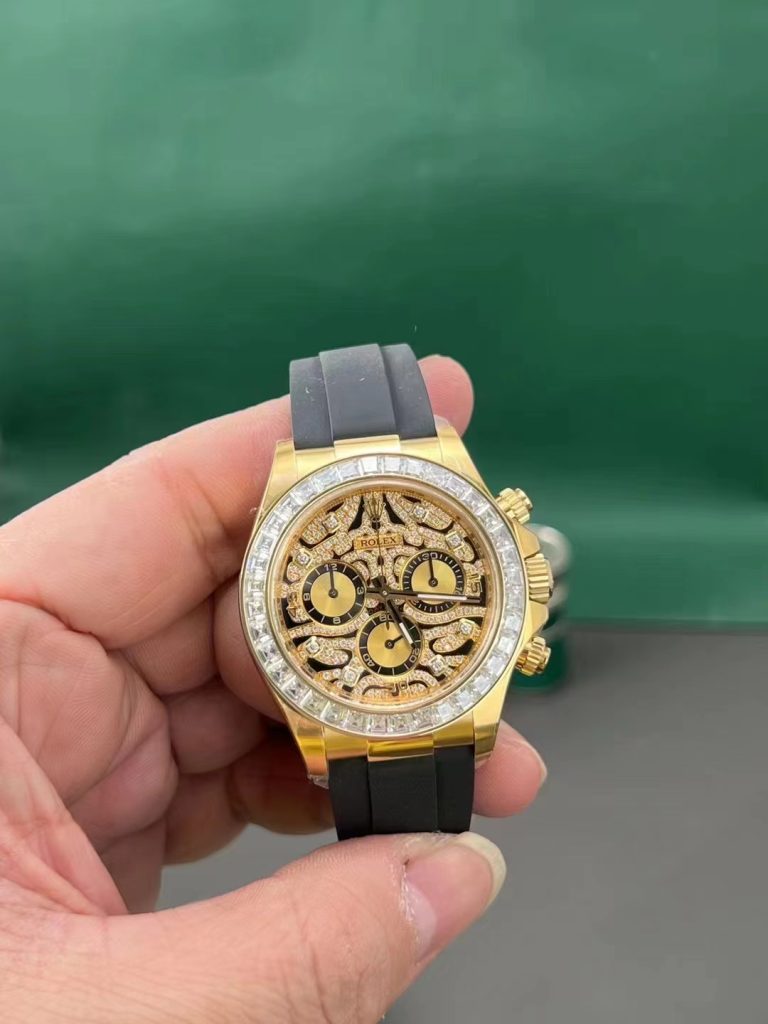 There are few new watches having published in our market in recent days, it is hard to find some new replicas to review, and I have been in the hospital for 3 days because of a bad cold, that was a really bad experience even I feel better now. These hospitals in China are jokes, the only purpose is to earn money, the doctor I met in last weekend acted very strange that makes me feel uncomfortable. I always want to introduce the best watches on my blog, this Daytona that will be reviewed here is a new face, I did not see it before, actually it is a custom-made replica watch, not from a factory, but made by somebody in the market, it has a high price. In recent years, there are more and more custom-made replica watches in our market, some are really nice.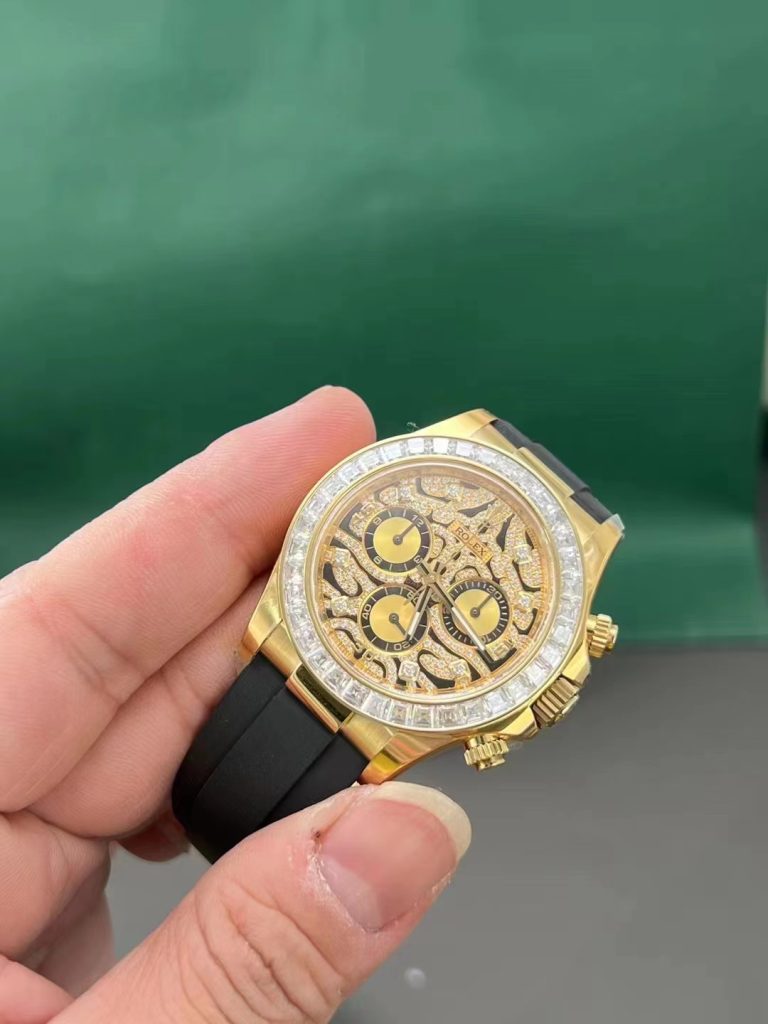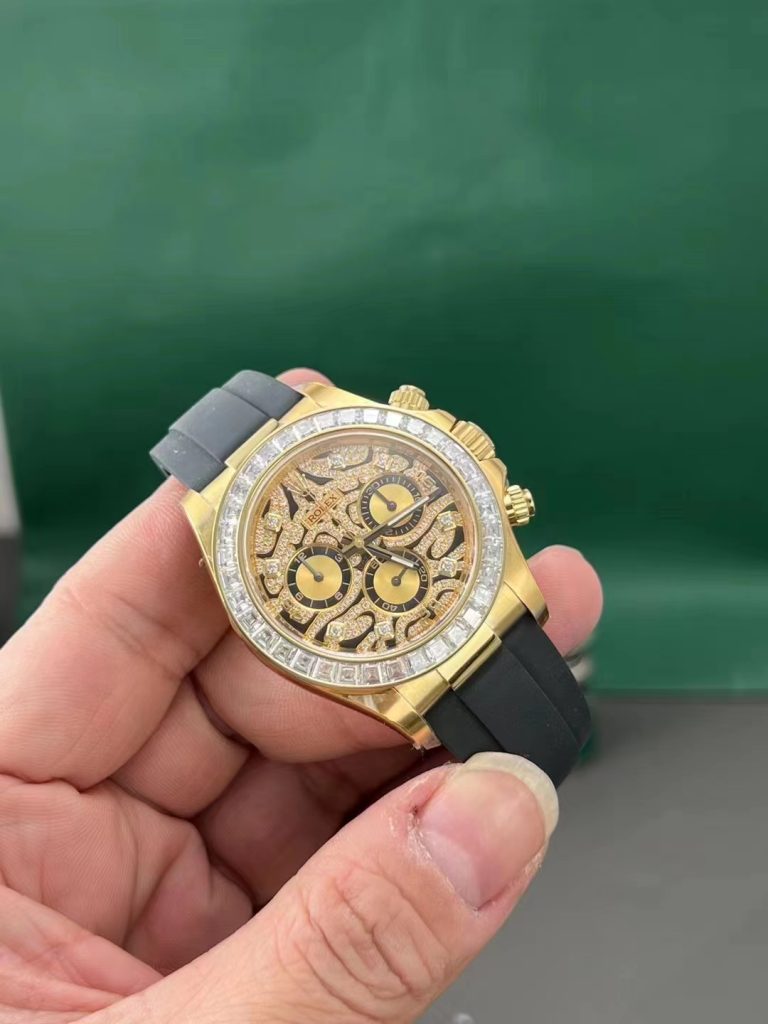 The watch has the same case set as the other Daytona from Clean, 40mm diameter and 12.5mm in thickness, it is in yellow gold, it uses polishing and brushing, the sides of the case are smoothly polished with natural arc, the screw-in crown is not too outside, it is in a right position that is just under protection of the crown guards. The bezel is embeded with big square diamonds, on the back of each lug, there is a tiny symbol being engraved.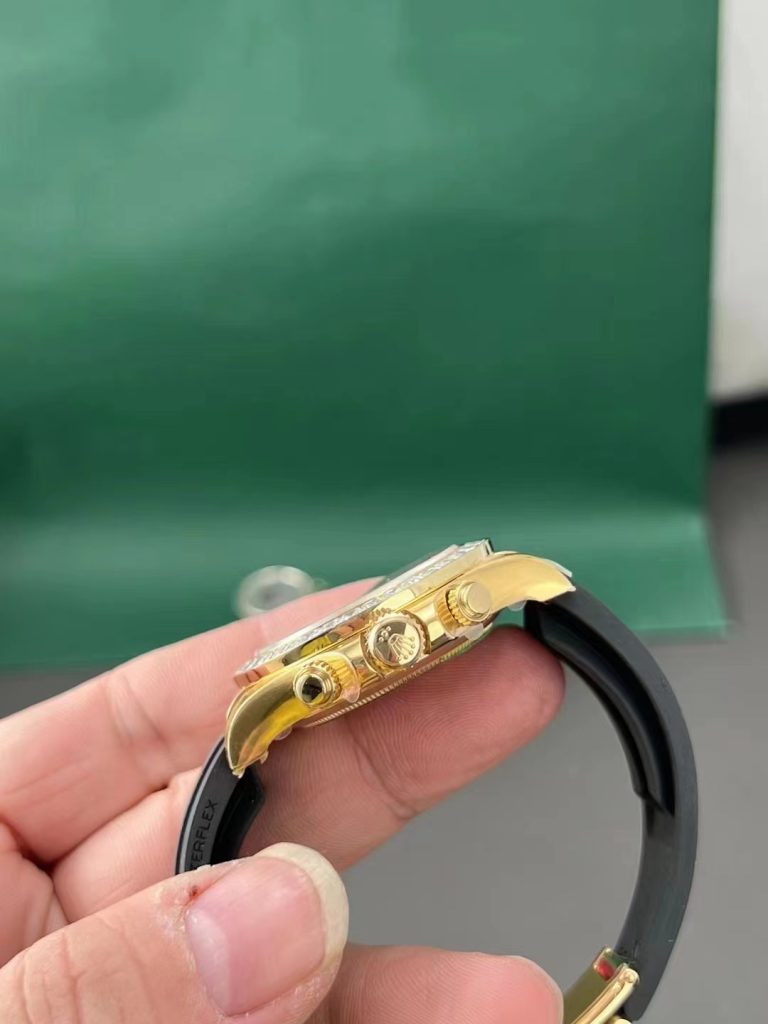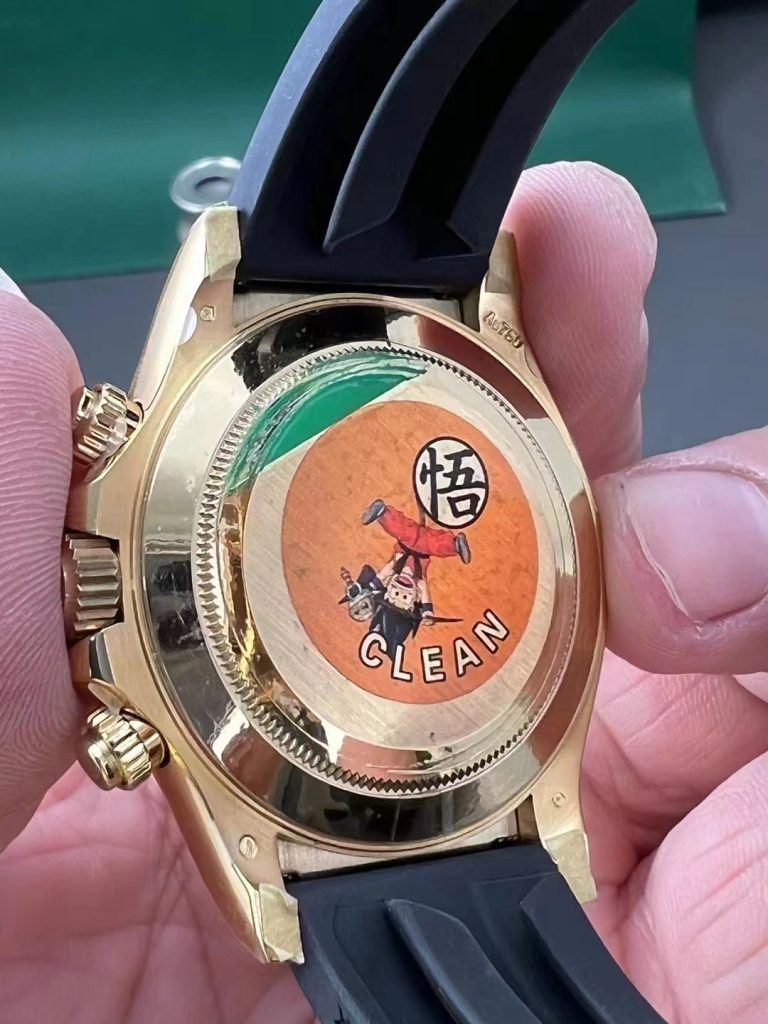 I found some dealers are making franken watches, that's a big progress made in the industry, this also means the quality of the replicas has been greatly improved. A franken watch usually uses some genuine watch parts, but not all watch parts are genuine, it is based on a replica, and the genuine parts must be very compatible with the replica watch and work well, this must be done on a super clone watch.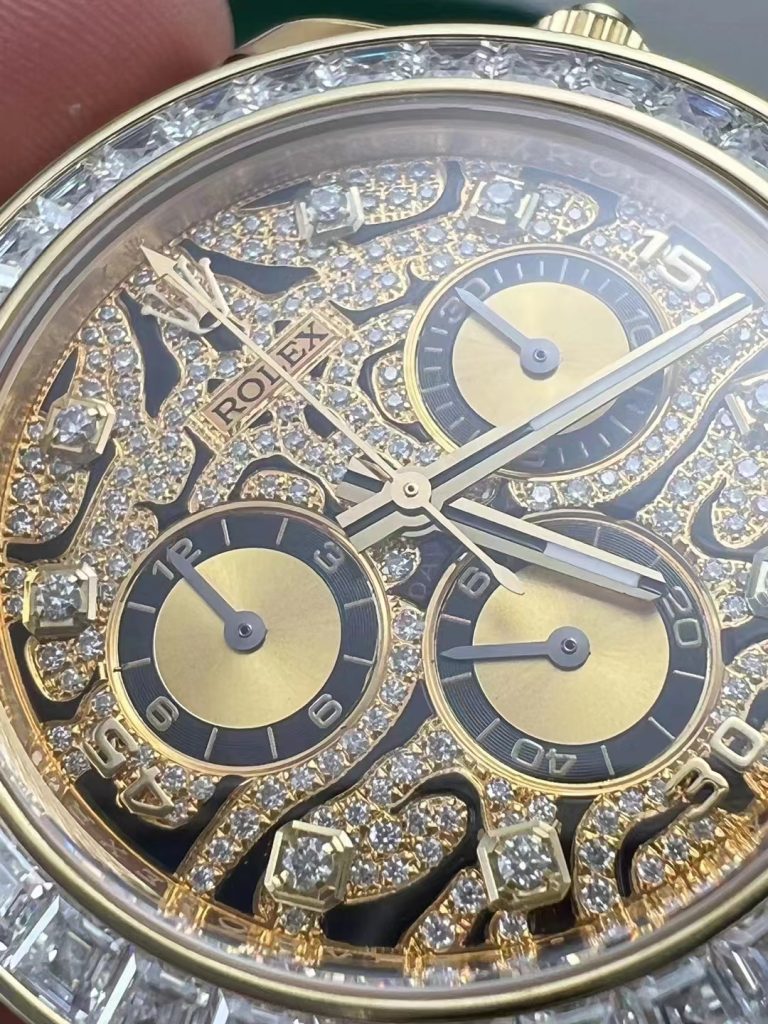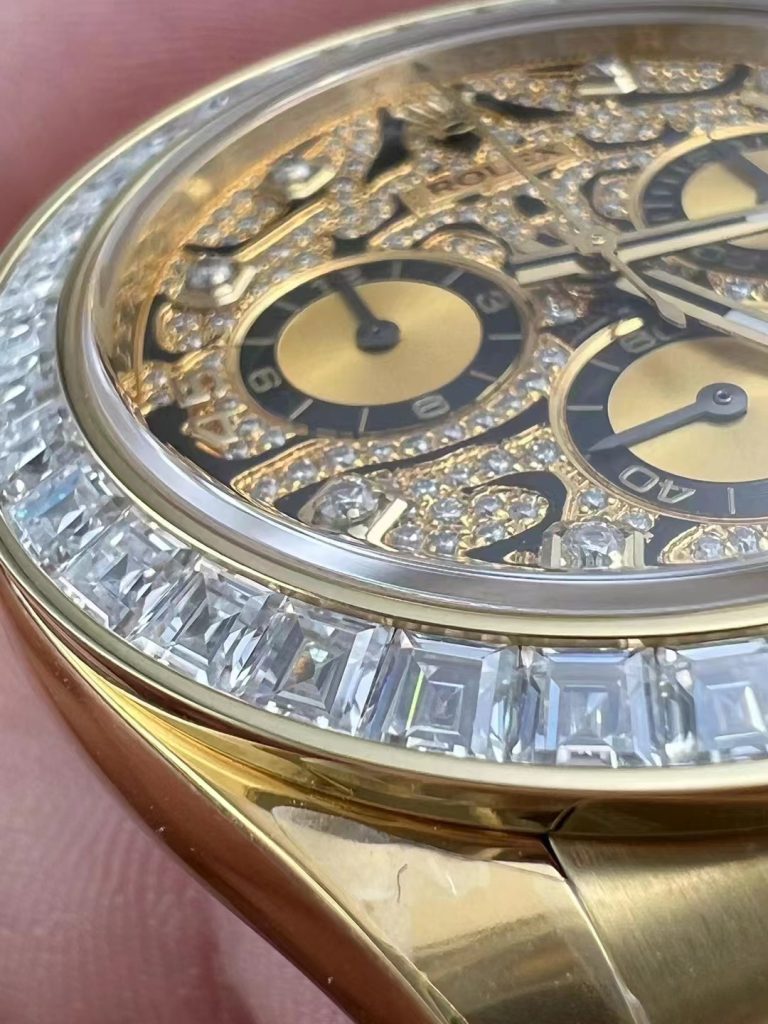 The dial looks beautiful, not mean its diamonds, but the patterns, look like the skin of a tiger. It is said that on this replica, the diamonds on the bezel and dial are much better than the diamonds you see on most other super clone watches. The watch is equipped with a super clone 4130 movement from Clean factory. The watch comes with a black rubber band, if you have a large wrist size, you need to order one extra pair of rubber straps, Clean offers several options in the size of the rubber band for their Daytona.