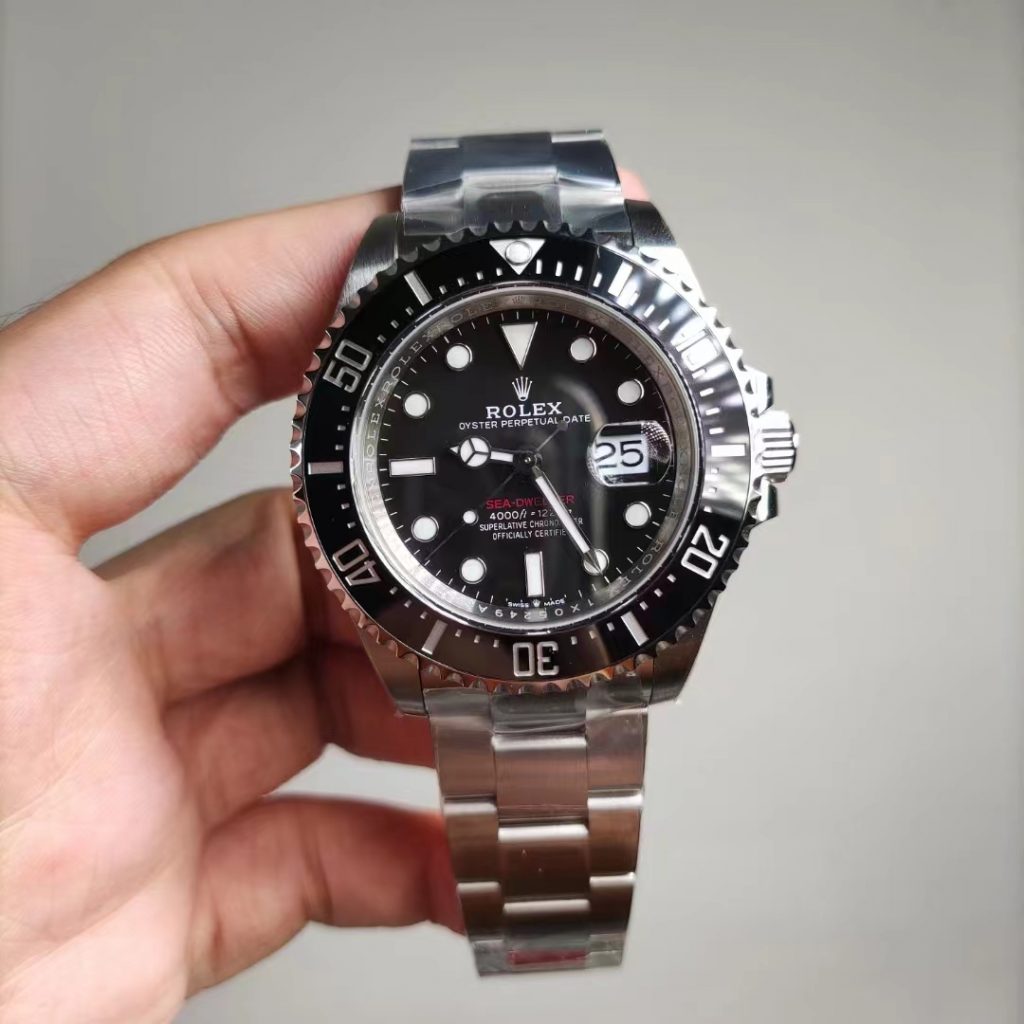 The Sea-Dweller 126600 is not a new Rolex now, the watch was published by Rolex several years ago, it immediately attracted buyers' attention once being introduced to the market because 43mm seemed to be a more popular size between 40mm Submariner and 44mm DEEPSEA Sea-Dweller. Now, with the release of the latest 41mm Submariner, the popularity of 43mm Sea-Dweller 126600 has decreased, after all it is a professional diving watch and a little thick for most people, and 41mm Submariner is more popular now.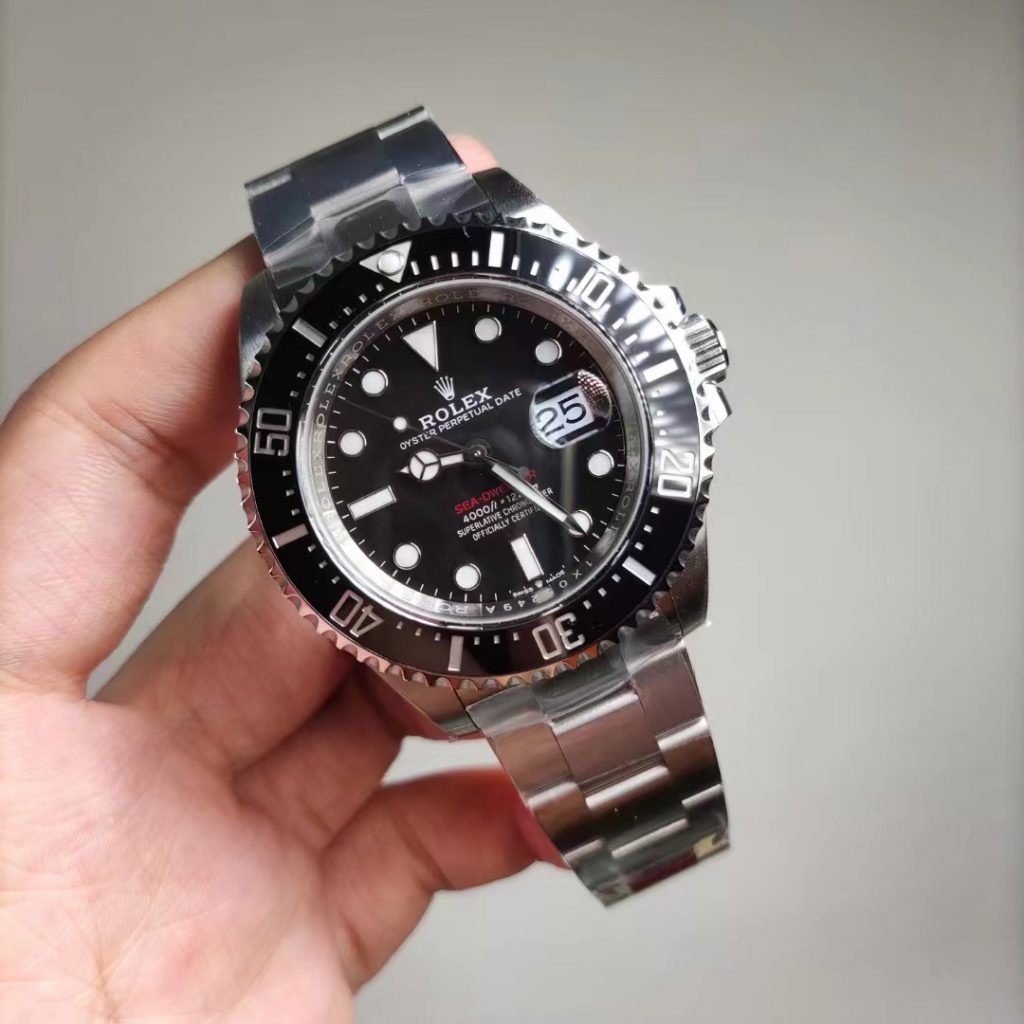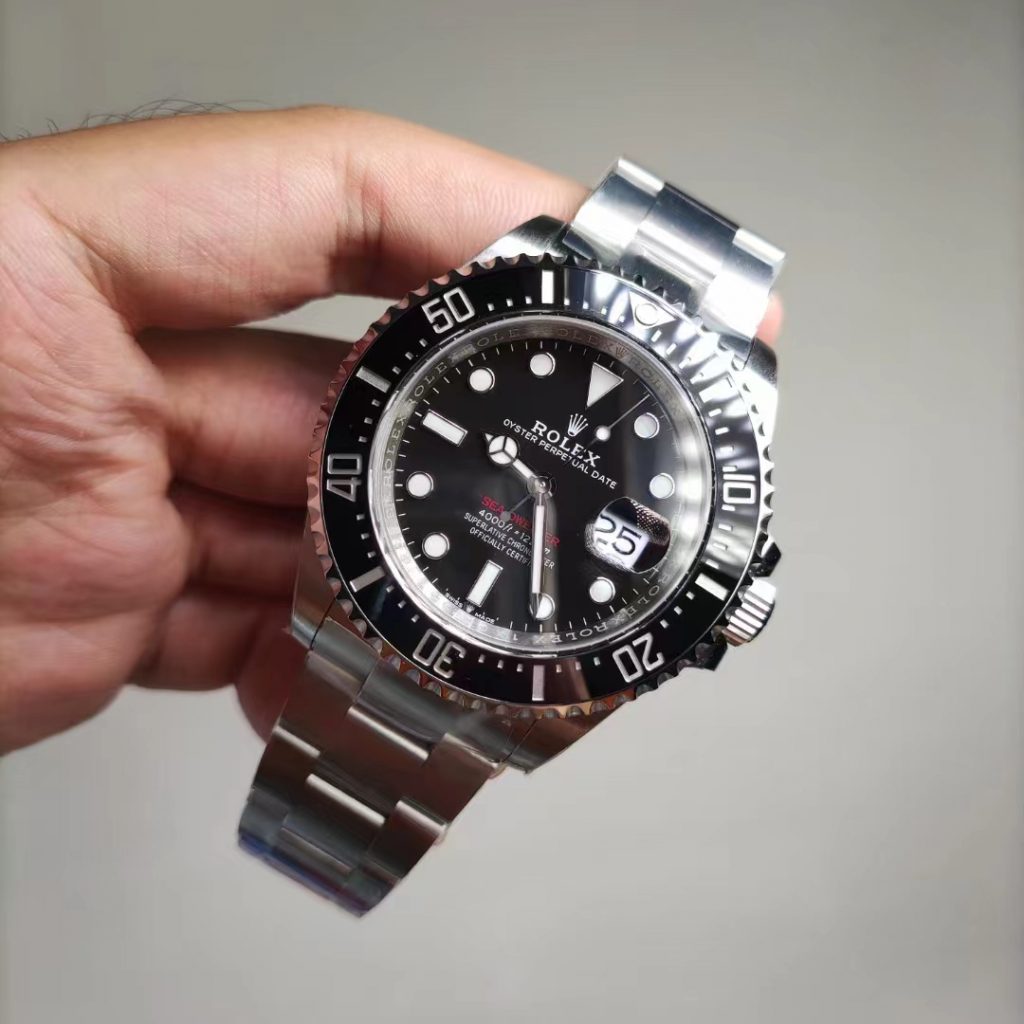 In our replica watch industry, the replica Sea-Dweller 126600 has a very similar development trend to its genuine watch. About four years ago, AR is the first factory that made the replica 126600, the replica watch was very popular when it was firstly introduced, and AR factory very focused on the finish of case and bracelet, so the replica 126600 from AR factory is one of the best-selling Rolex replicas at that time, and in next years before closure, AR factory updated to the replica 126600 to V4 edition. Besides AR, there are other watch factories that made 126600 at that time, they are Noob and GM. Last week, VS also announced their release of the replica 126600. Because AR and Noob were closed, now in our market, only two watch factories can provide you with super clone 126600, one is GM, the other is VS.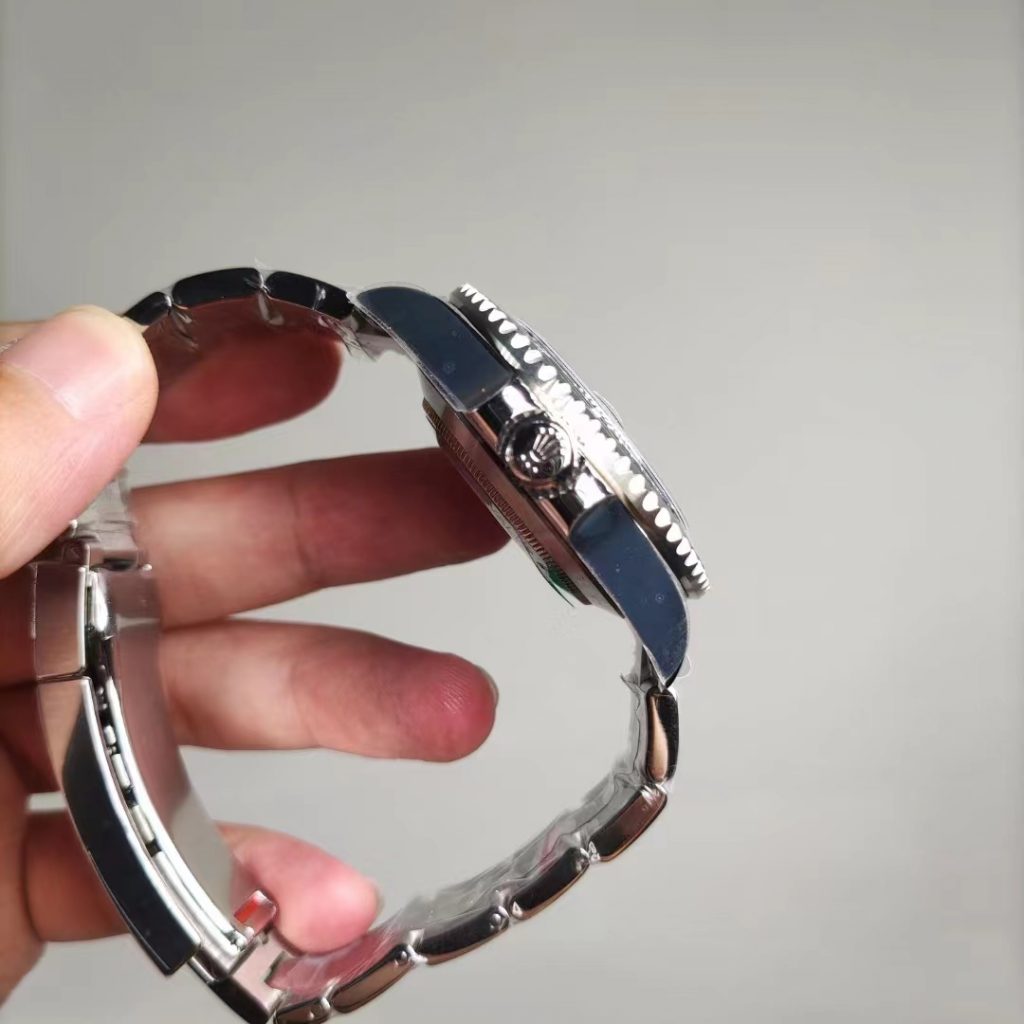 GM factory offers two movement options for this replica watch, 2836 and 3235. Currently VS only equips it with a 3235 movement. Both worth buying, but I will choose this watch from VS factory, the most important reason is VS 126600 has a better 3235 movement. VS factory firstly used this movement in their Datejust 2, and it has been tested for almost one year, I trust its quality. Now there are two clone 3235 movement from two different factories, which are VS and Clean, both claimed their 3235 is the best in the market, I can not say which one is better, because customers have not complained both. About the 3235 movement used in this 126600, VS said the power reserve is up to 72 hours, maybe it will be that long, but no one customer told me it is true, I think it just has a longer power reserve than the 3235 movement from Clean and GM.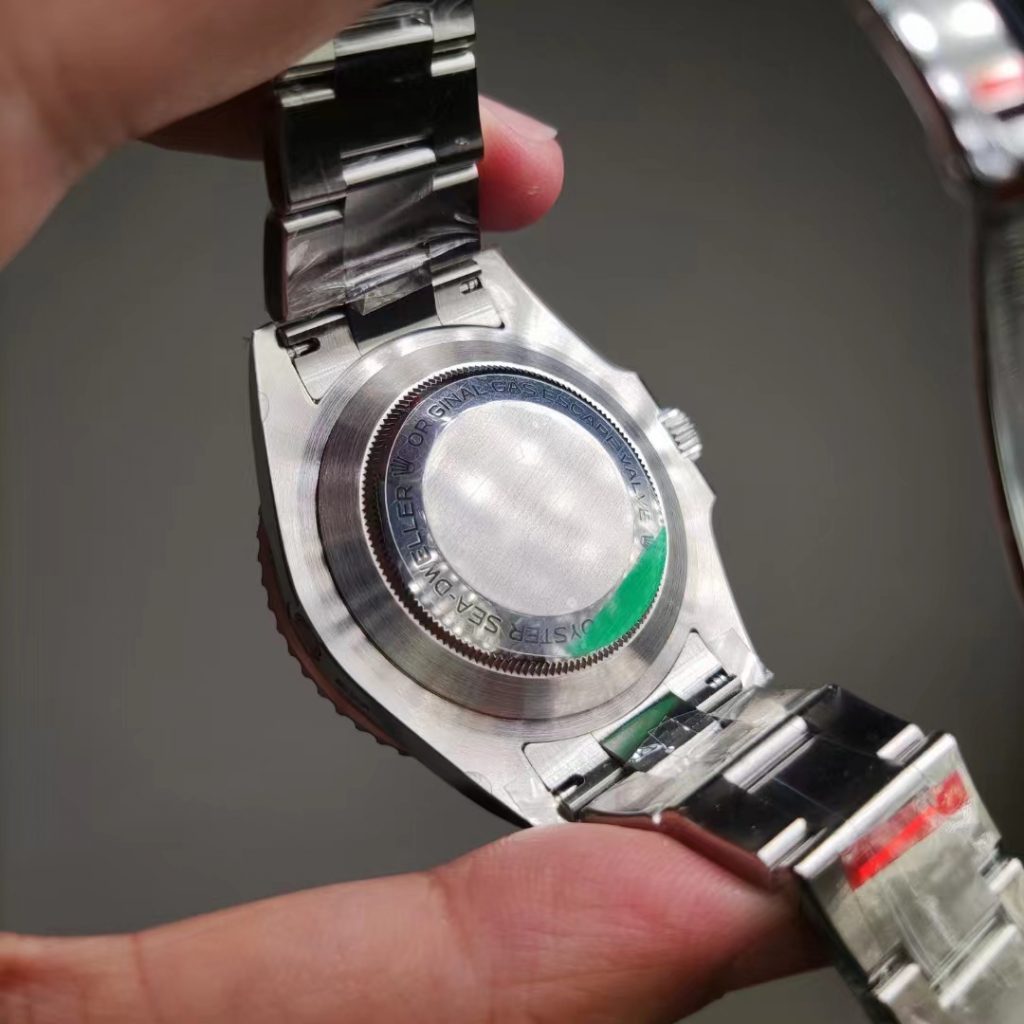 The 3235 movement is indeed the biggest advantage of this replica single red Sea-Dweller, also is the biggest selling point. If one watch factory has a big advantage which other factories do not have, then its replica watches must be selling well during a period. About the bezel, it is ceramic and uni-directional rotating, VS factory uses stamping technology to fix the ceramic insert into the groove, while the bezel insert on GM or Clean is stuck with glue. So the fixing method of the bezel insert on VS factory is closer to genuine watch. The bezel can only be rotated in one direction, the triangle marker, which has a lume pear on, can be set back in a correct position that is aligned with the crown logo on inner bezel and the 12:00 hour marker on the dial. By the way, when you press down the bezel with your fingers, there is a flexible spacing between the bezel and the middle case, this is normal and won't affect the water resistance, genuine watch's bezel is also like this.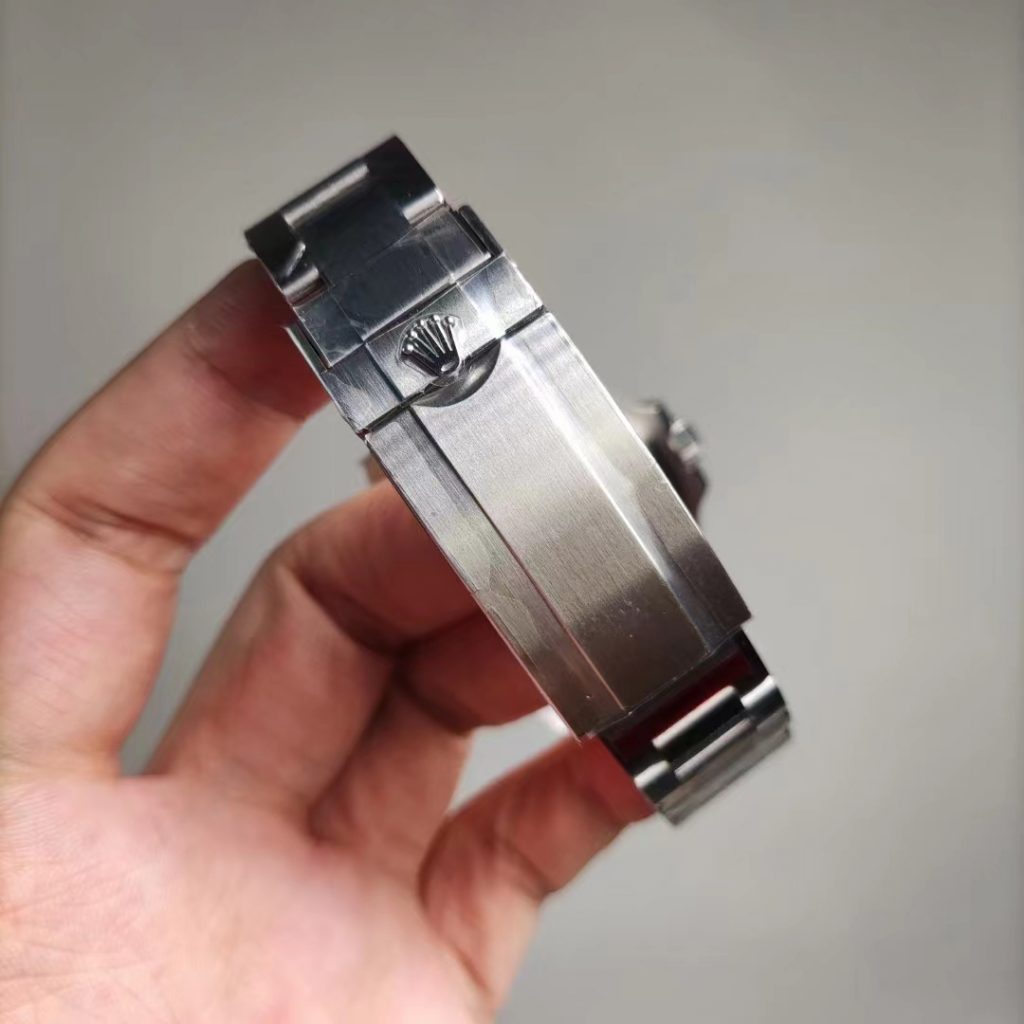 The price of VS 126600 is a little higher than that of GM 126600, you can buy it from VS factory is you really like this big diving-style watch. All Rolex watches from VS factory do not have too high prices, they are worth buying, I hope VS can make Daytona in future, because Clean sells the Daytona at very high prices.