Before introducing the new Hublot Classic Fusion made by APS factory, I would like you to know that the GMT-Master II Sprite model made by Clean factory will be in stock soon, it is said that Clean will publish the first batch on May 5th, so you guys can place order now. Many people asked me this watch before, the black/green bezel is really attractive. Now both V9 and Clean factory offer this watch.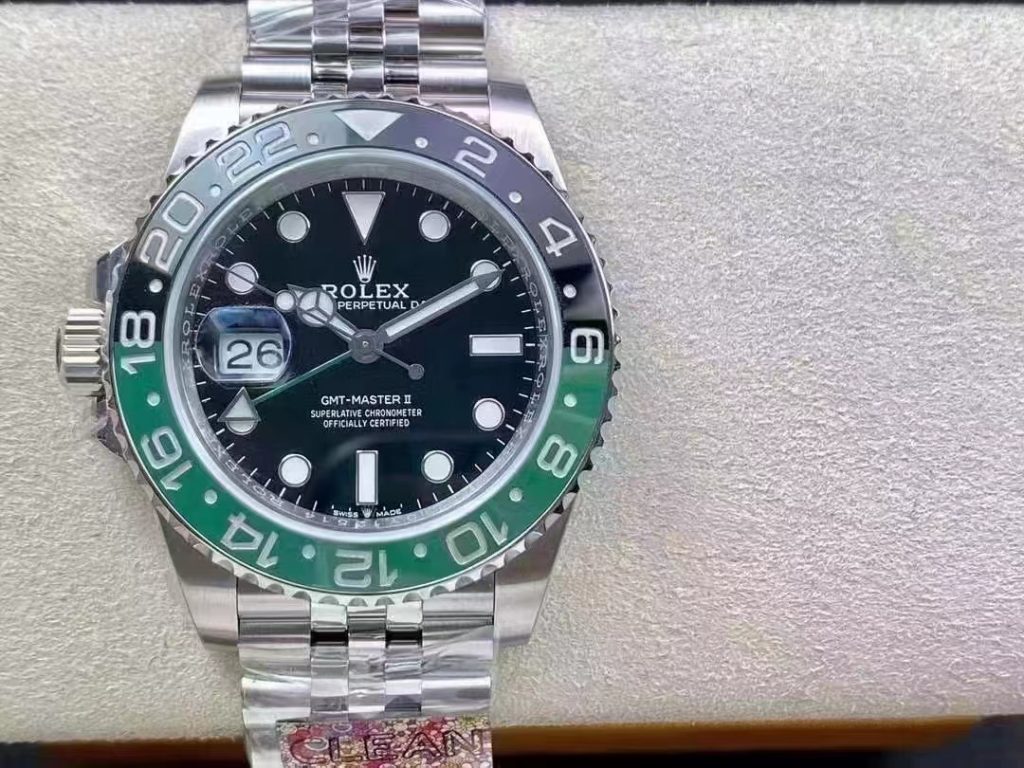 About Hublot Classic Fusion, the new second generation is largely different from the ones you saw before. The new-arrival Classic Fusion looks more angular, like a sculpture.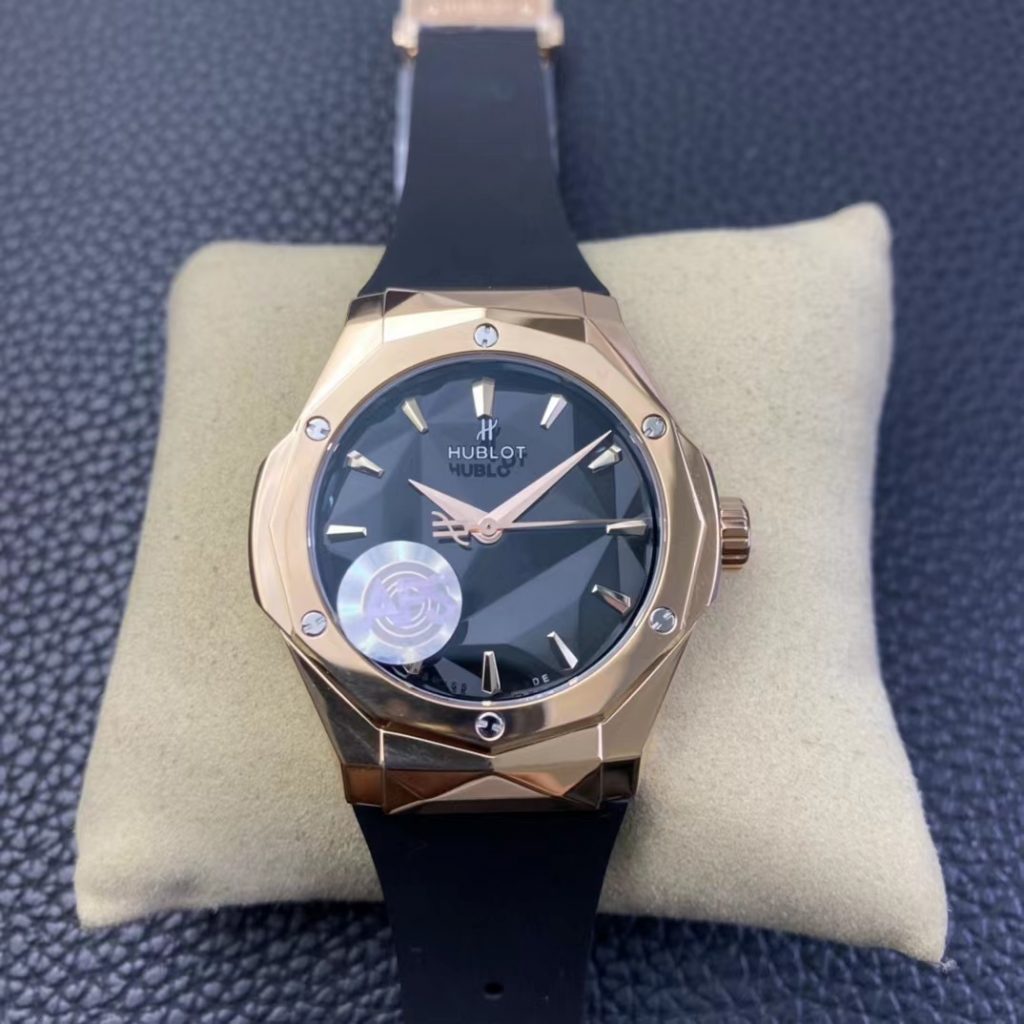 APS factory makes this Hublot Classic Fusion, it is the first Hublot repica watch they made, about the replicas of Hublot Classic Fusion, three factories made before, they are JJ, TW and WF, replica Hublot Classic Fusion watches were very popular before, now few people bought, I do not know why. V6 factory also back to business, but the sales of replica Hublot Big Bang is also not good.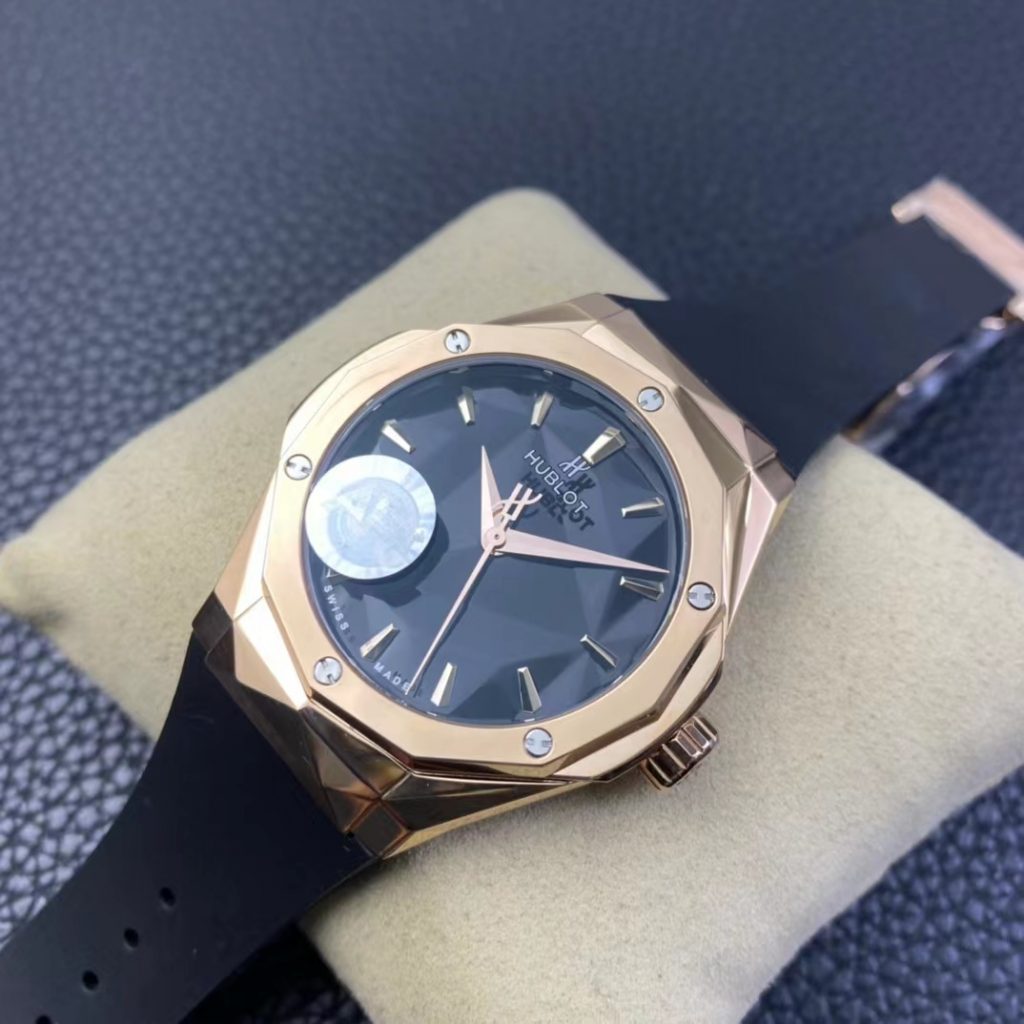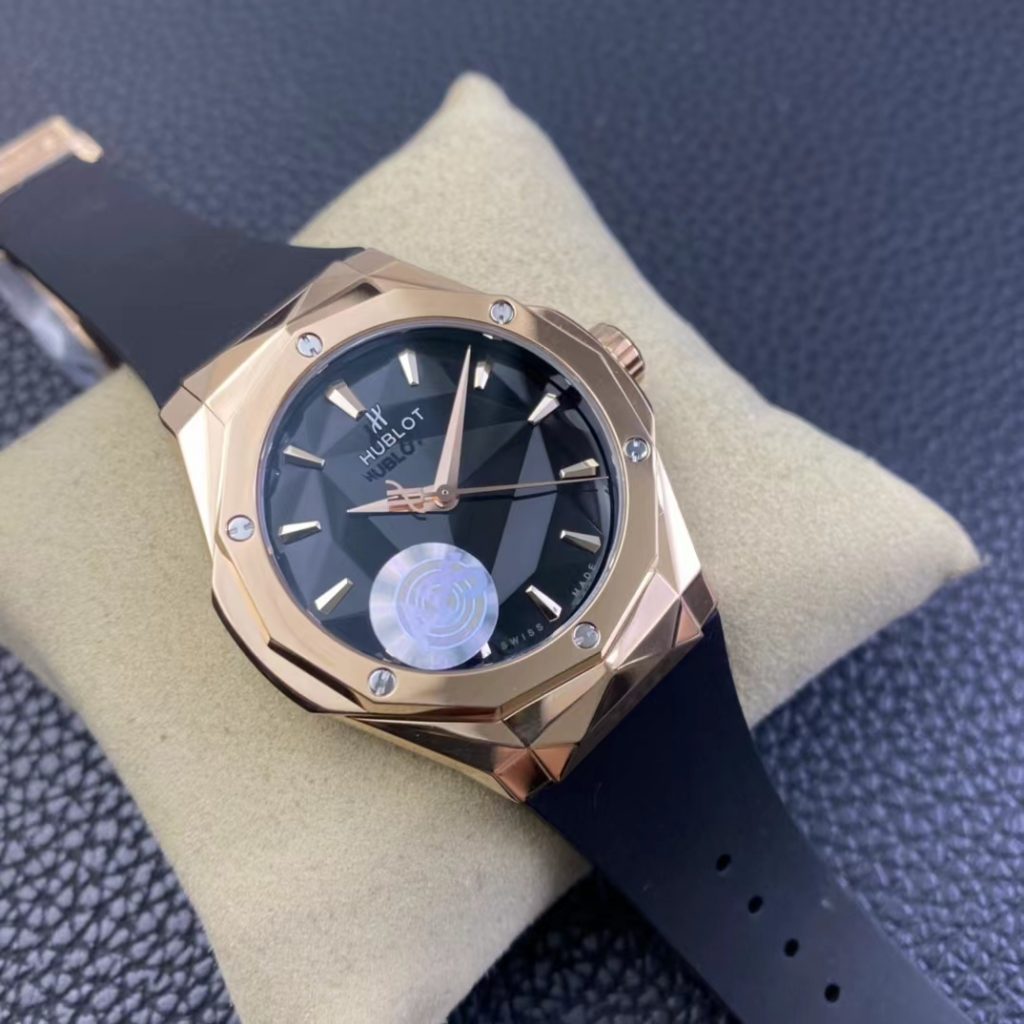 The case of the Hublot Classic Fusion is 40mm in diameter, different from the case of regular Classic Fusion, the case of this Classic Fusion looks more angular, consists of lots of metal pieces in polygonal. The bezel is dodecagonal with H-shaped screws in silver tone. In my opinion, this watch breaks the traditional design of Hublot Classic Fusion, it does not any classic design features of previous Classic Fusion models. I do not like it.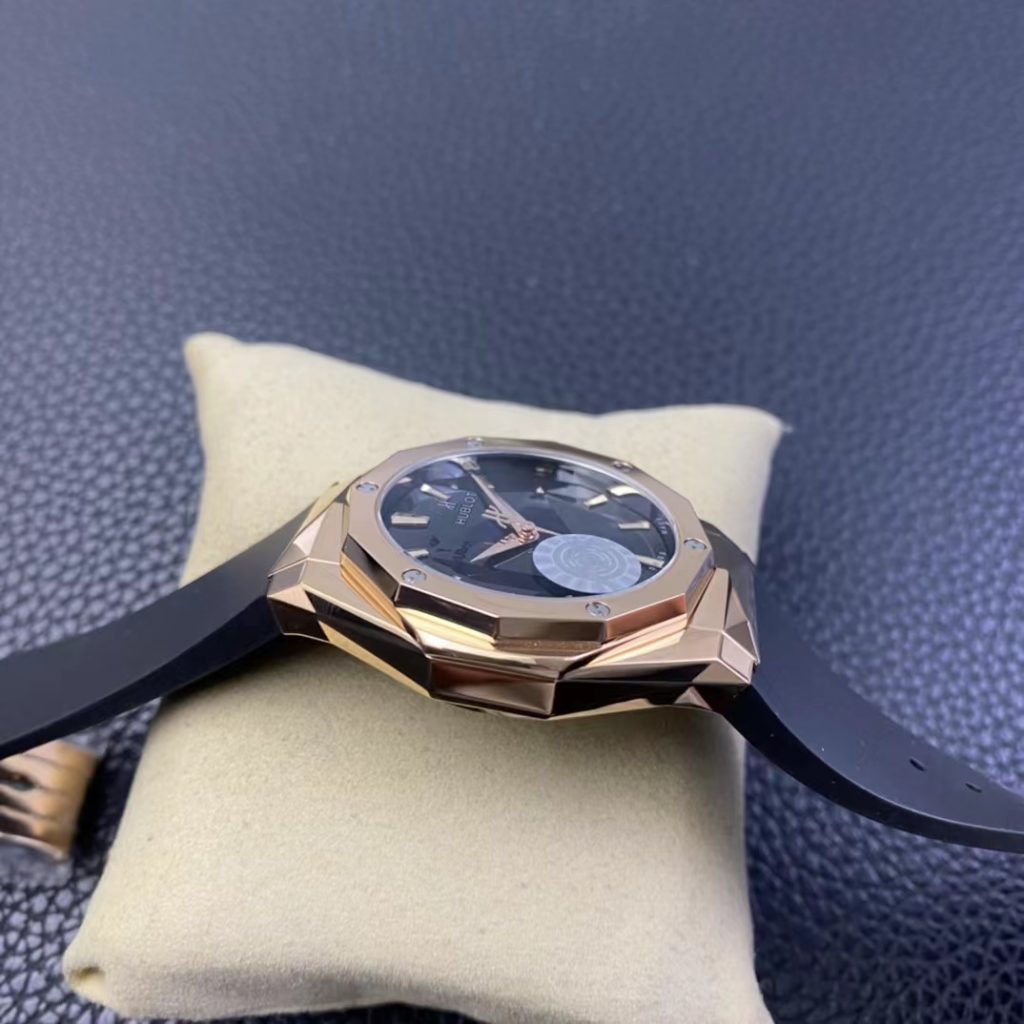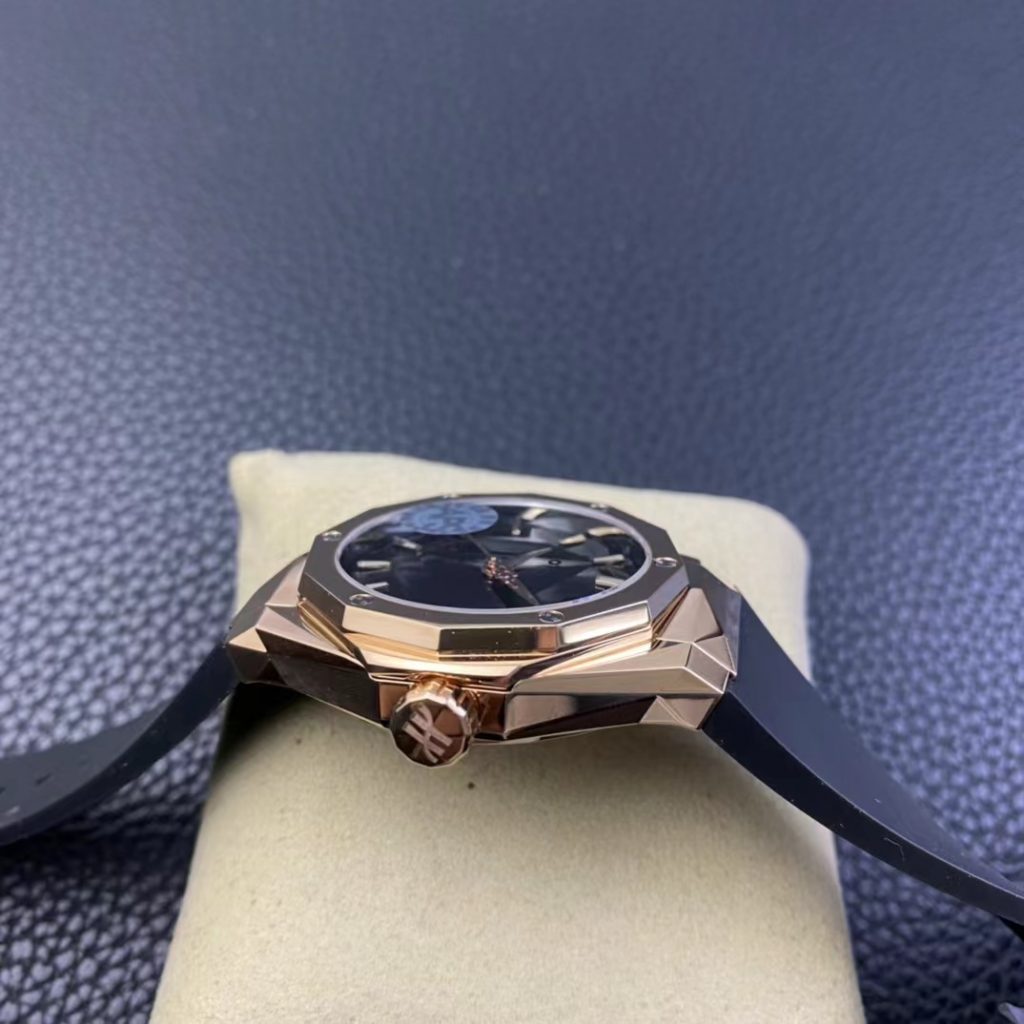 Black dial also adopts the design similar to the case, the hour marker has a similarity to look of Kobe's logo, but not exactly the same one, each hour marker has a three-dimensional design, which is like the design of the entire case. The dial does not look that big like it should be, I still love the original dial design of previous Classic Fusion.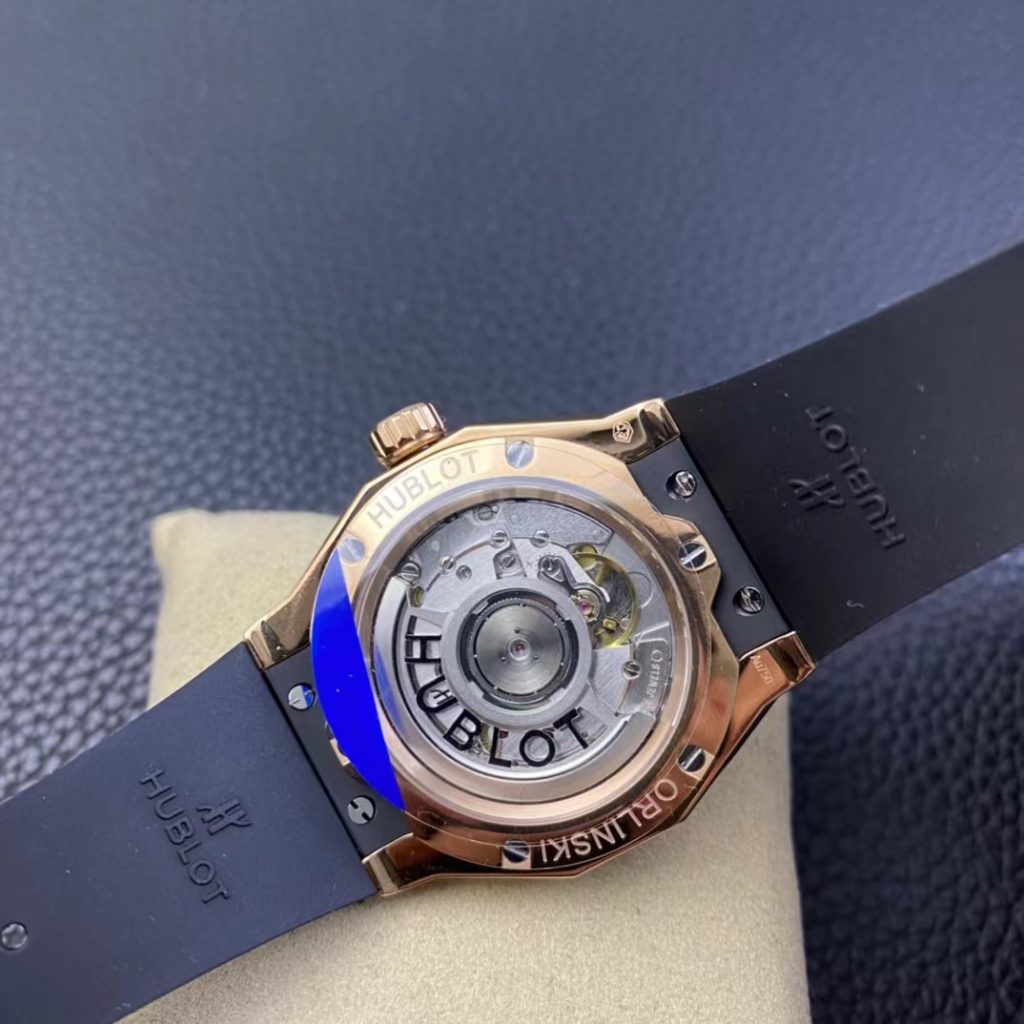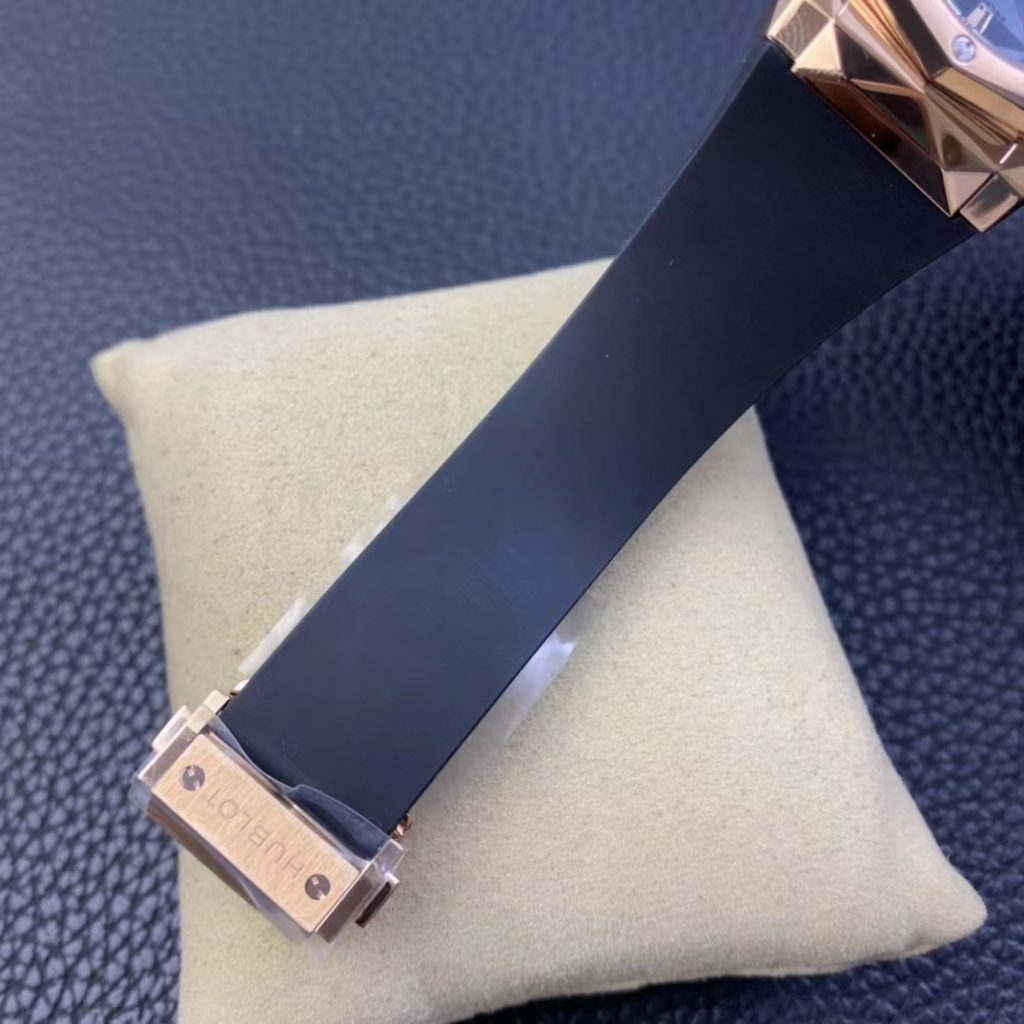 APS factory uses an Asian clone 2892 automatic movement inside the watch, from the crystal back, we saw APS has made modification on movement's auto rotor and plates to make it look like HB1100. The watch has a black rubber band with rose gold buckle, it is the highest quality rubber material the band uses, no smell and dust-proof. Due to the unique design on case and dial, the entire watch just looks like a previous diamond on your wrist. By the way, the stainless steel model with black dial is also available.