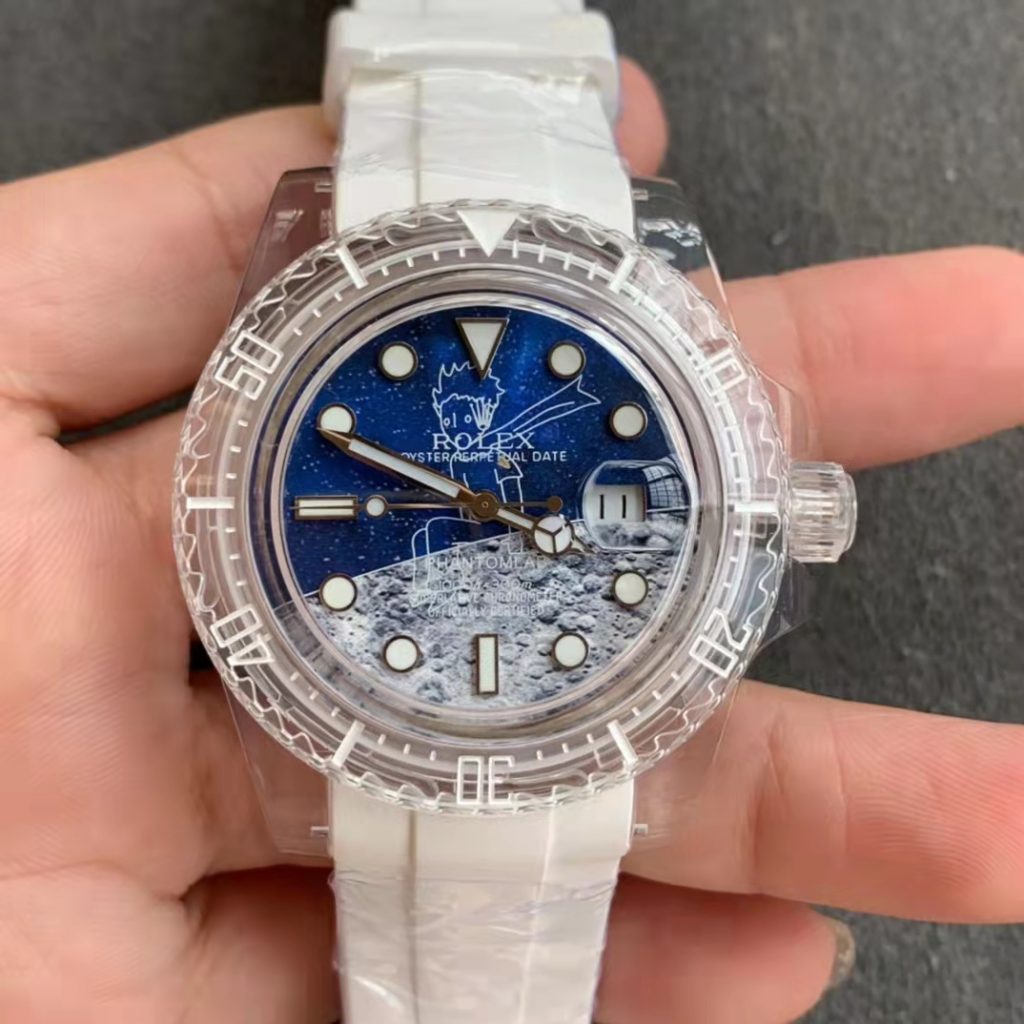 This is a very interesting watch, I saw transparent watch before, but this watch looks like a toy watch because of the image on its dial, the little prince. Do you like this Rolex? I do not like this style, for me, a Submariner is a sports model, but should also be wearable in some formal occasions, but this one with a little child on the dial does not look good to me, it is like a toy watch for very young people.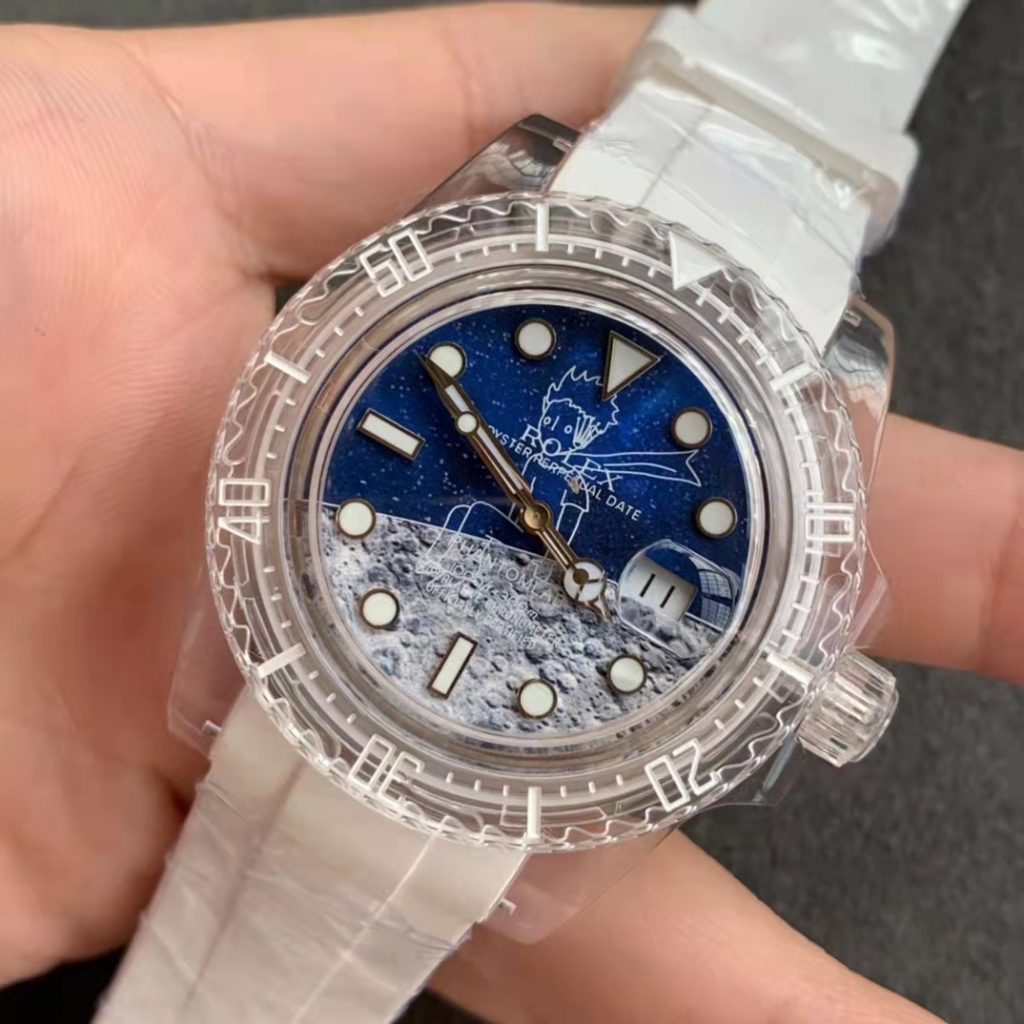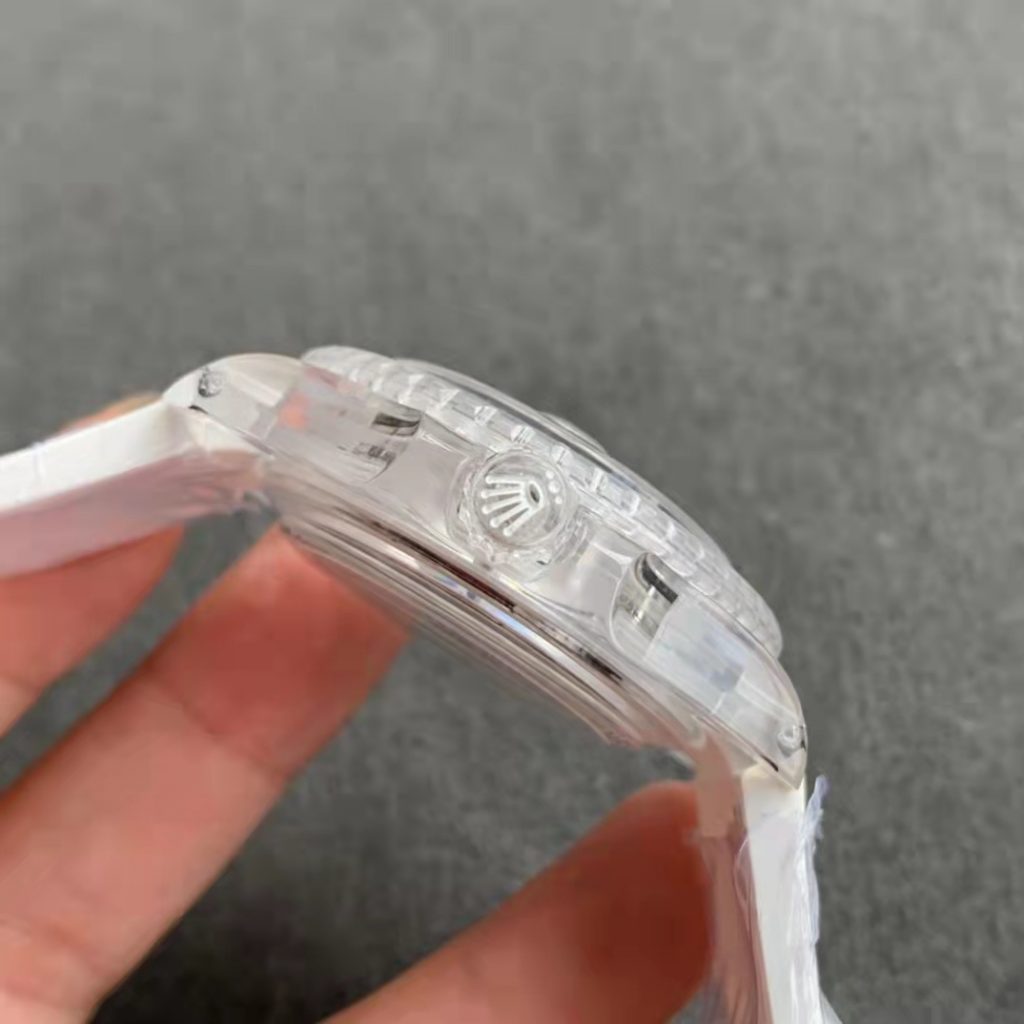 The replica is made by KZ factory, which also produces other watches like Rolex Cellini, this factory is ok, not too popular, they do not produce too many replica watches. This PhandomLab custom-made Rolex Submariner, with transparent case and a blue-sky dial, it looks a little magical.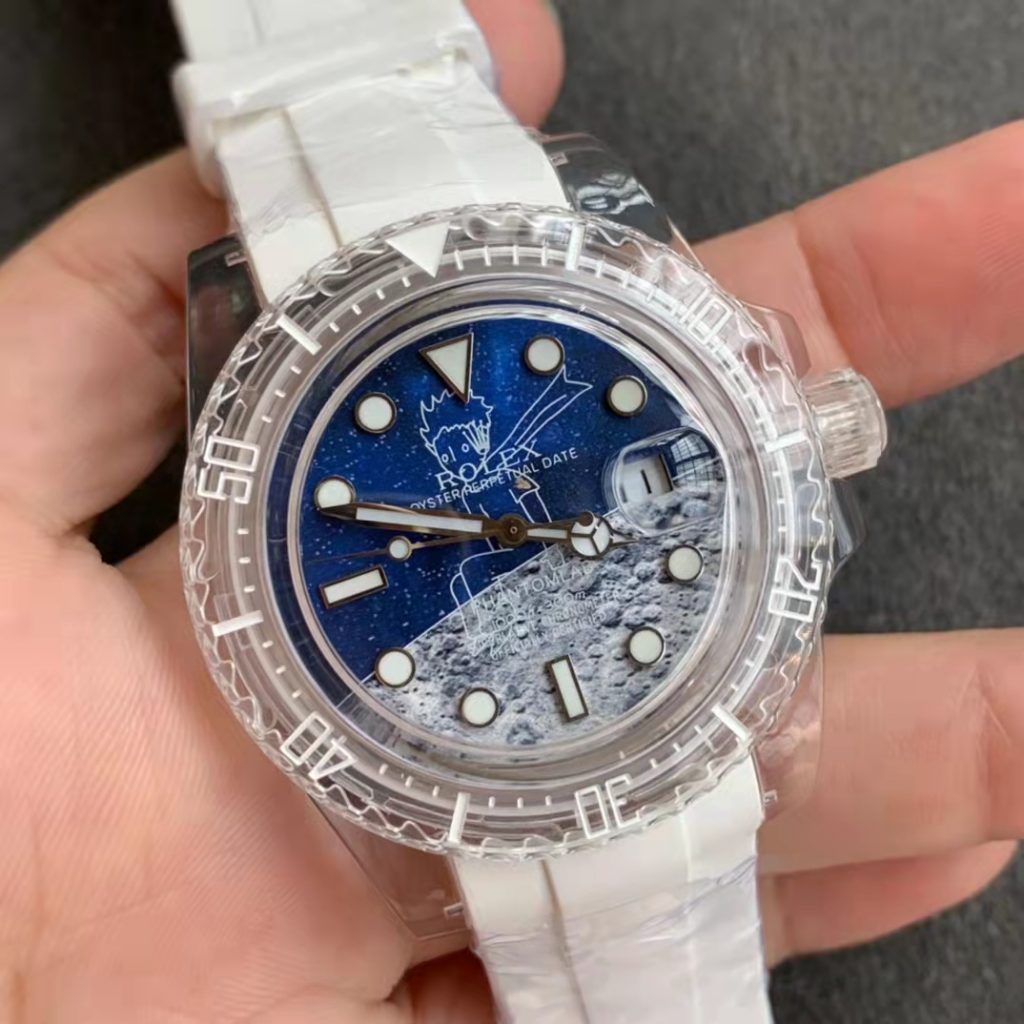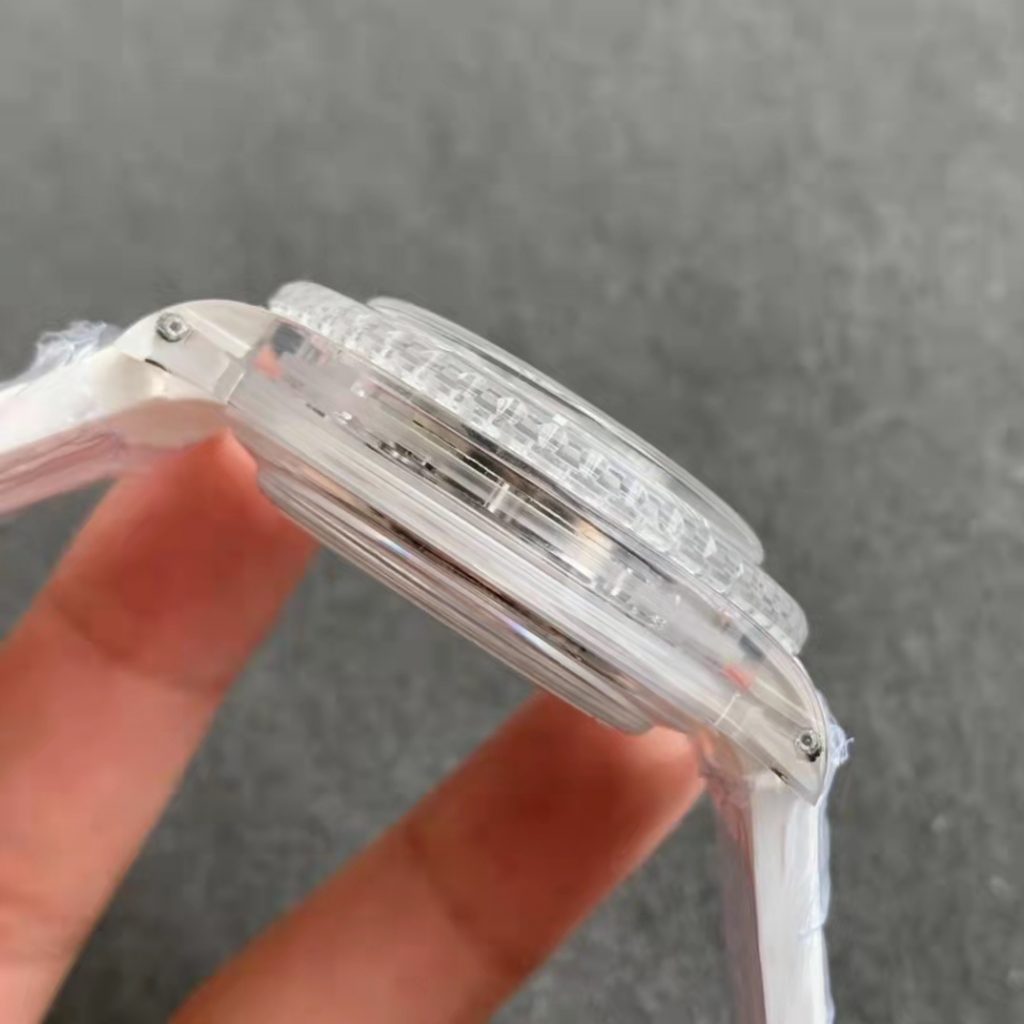 The replica is fully made with acrylic, this material is very cheap, once being scratched, the entire case will look ugly. About the replica, on some dealers' website, it says the case is made with composite material, I do not know what is composite, actually it is the cheap acrylic, while KZ factory sells it at a high price, which is over 480 USD, not worth.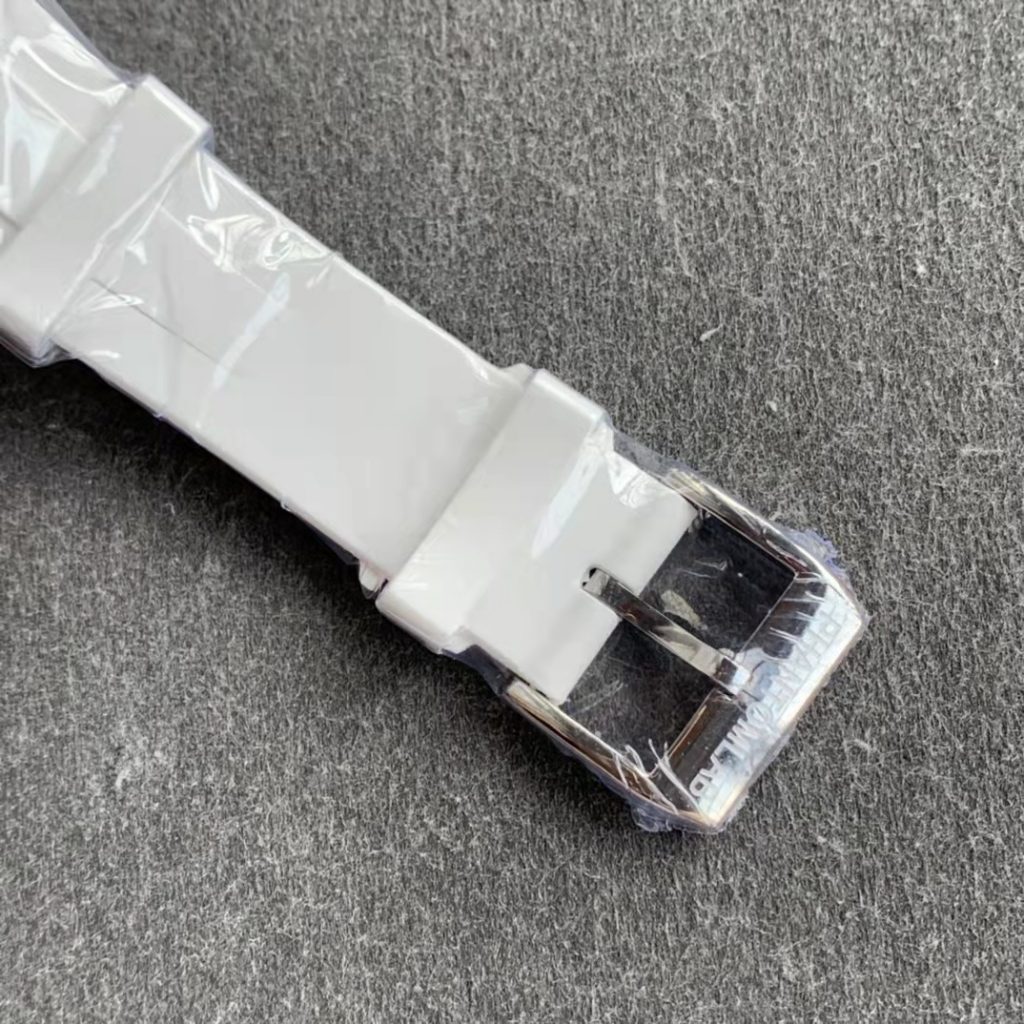 The case has a diameter of 40mm, while it is too thick, up to 16mm. This is not good, I do not think KZ is able to reduce the case thickness of this replica watch. 16mm, this has already exceeded the thickness of many Panerai watches. From the case back, you can see the movement, the movement plate has golden engravings like real Rolex 3135 movement, you can see the golden "3135" SEAL.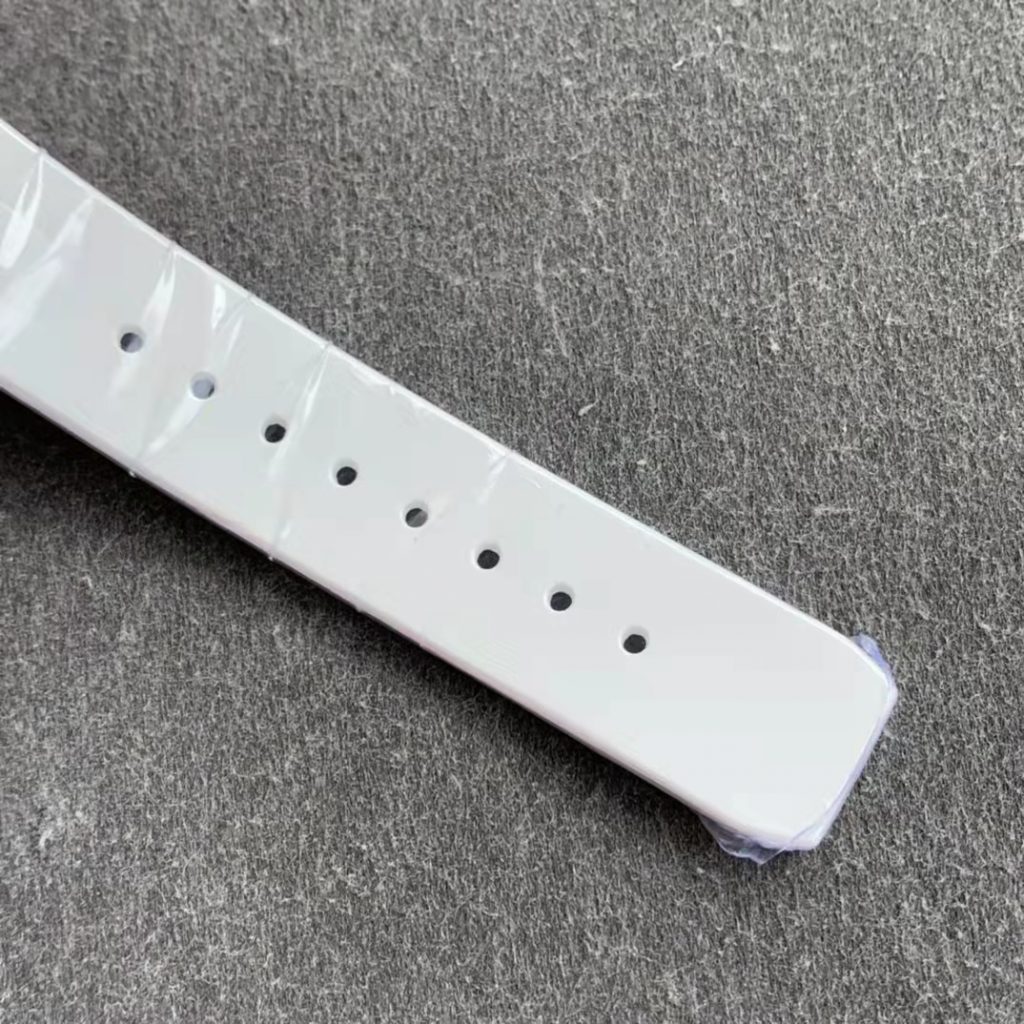 Just at a glance, the case looks more transparent than the round bezel, four lugs are too transparent, looks like they are gone, so the entire watch looks round. The dial is magic, little prince sitting under blue night sky, which is exactly in line with the magical theme which PhantomLab has created on this watch.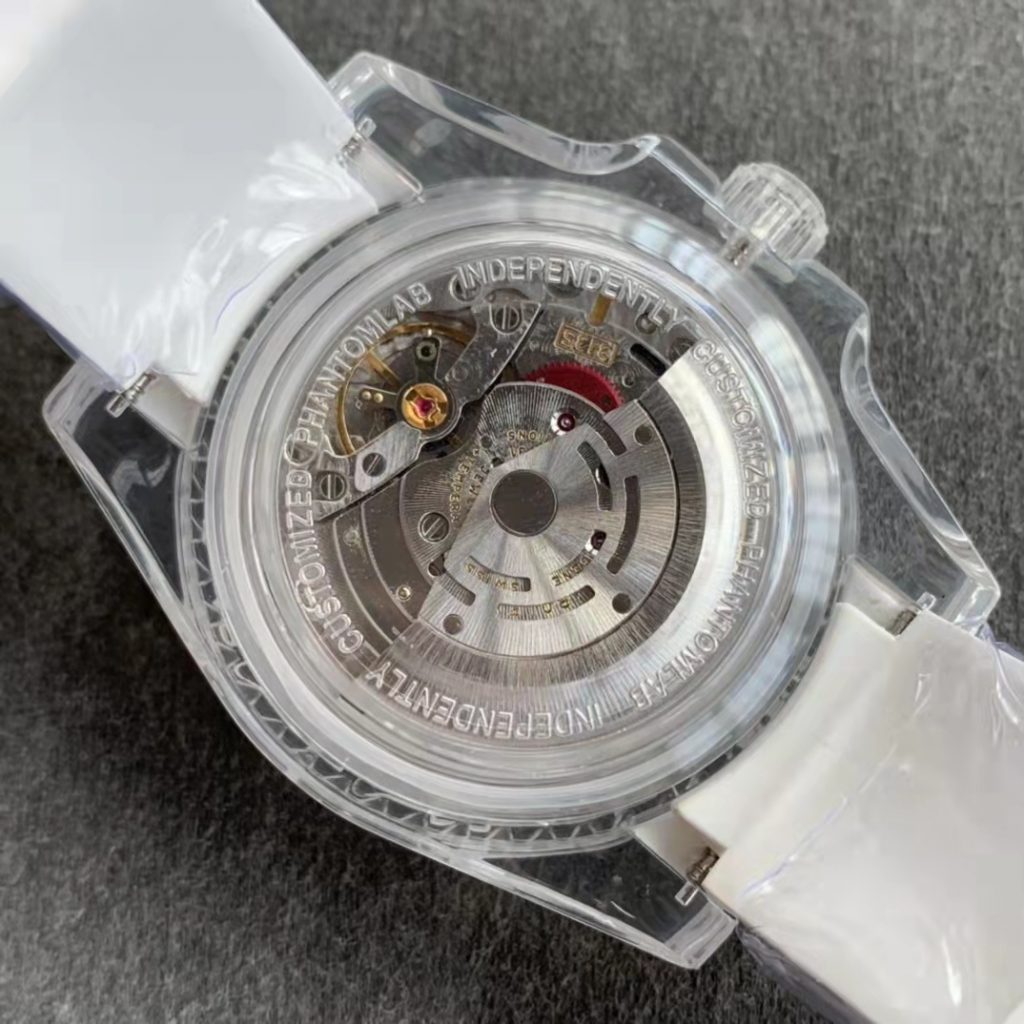 By the way, about the Submariner PhantomLab edition, KZ factory released nine models, you can check photos below. The different dial style and good quality 3135 movement are two big selling points. However, I can not think of any reason to buy such a cute watch.