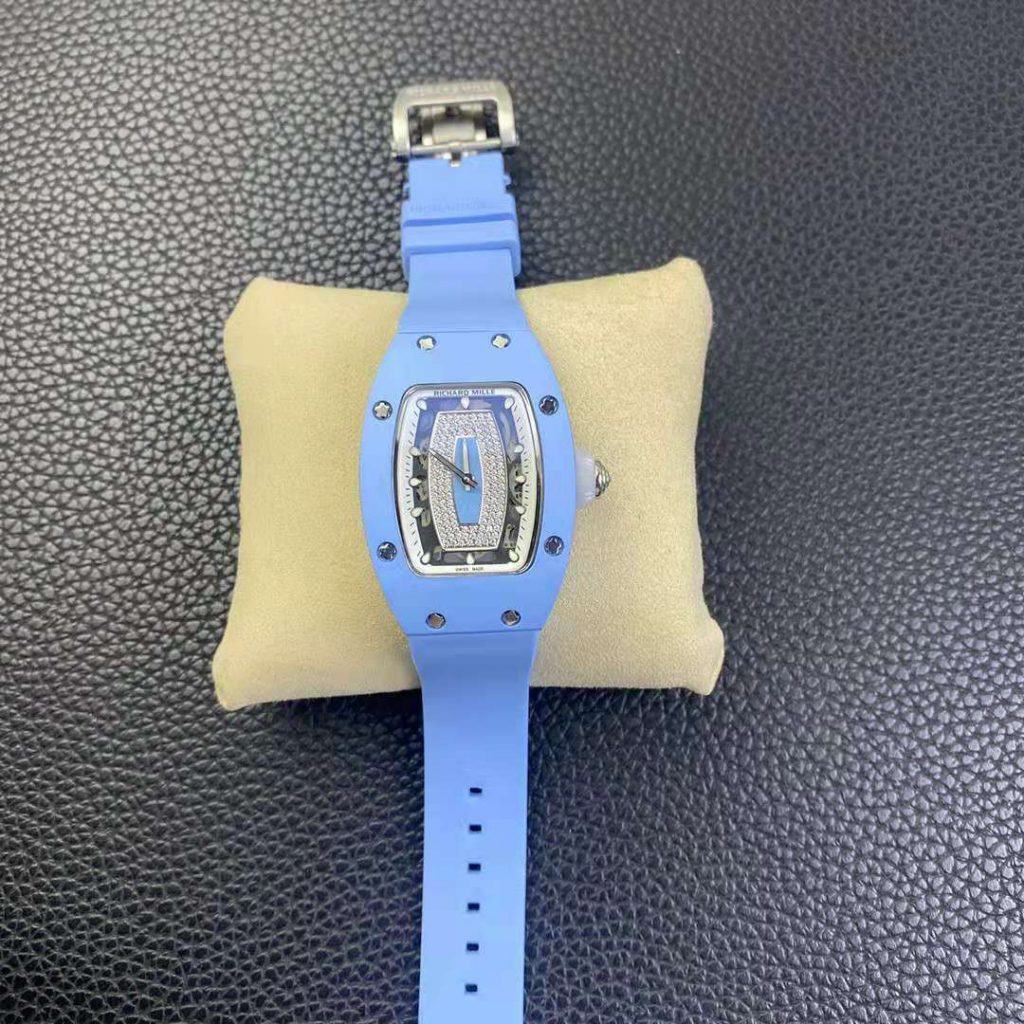 Before introducing this watch, I would like to tell you a bad news, that is a new raiding here in our watch market, every factory ships watches out very slowly, which means it will take longer than before to get your ordered watches from the factory now. In the beginning of this year, a raiding happened already, and many factories had to be closed, now the situation is still very difficult, many people want to order watches, but they all do not want to wait for too long, however, there is not solution, the only option is to wait.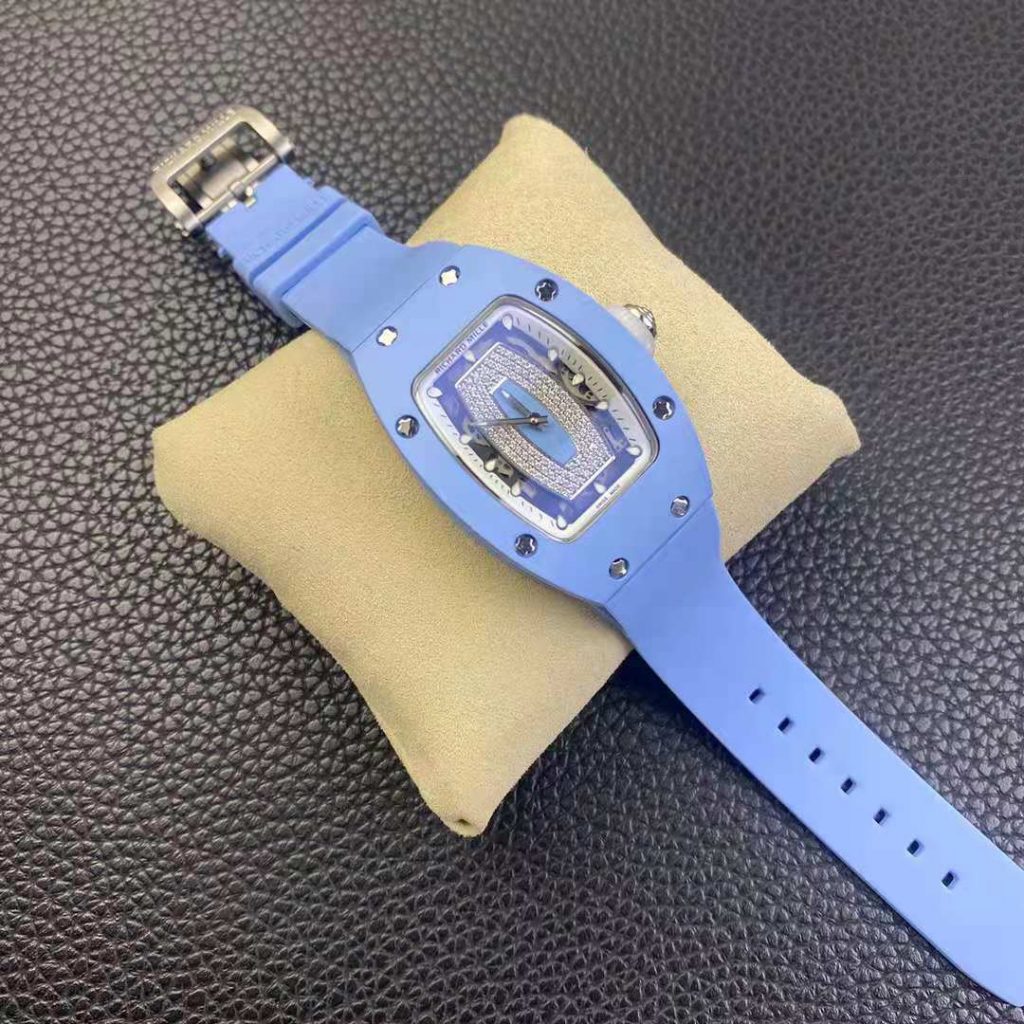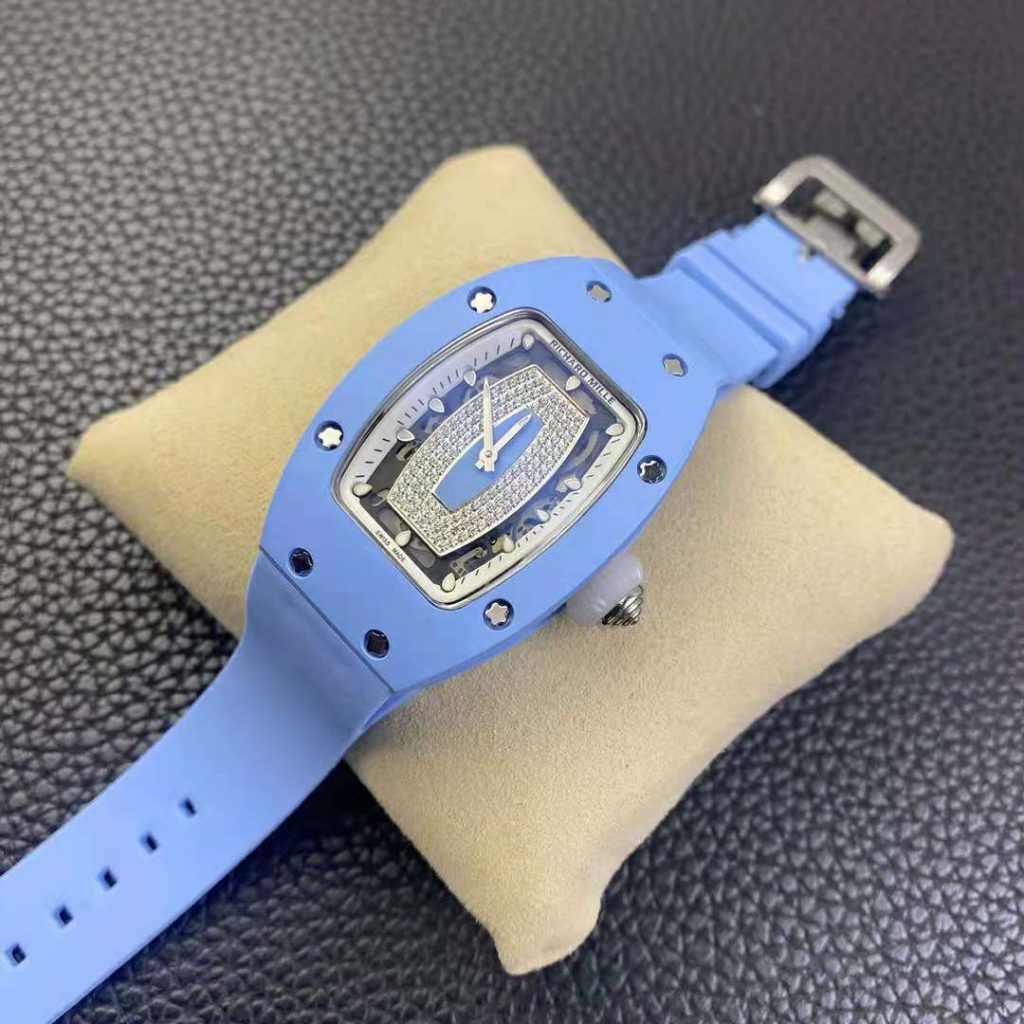 I did not see too many Richard Mille ladies watches in our market, most of them are for men, they are big and look very strong, if you have a boyfriend or married, buy him a Richard Mille replica watch as a gift, he will love it, the quality is very good.
This little blue baby is a nice watch for women, it is made by a small factory, I do not know its name, tonneau-shaped but in a small size, only 31mm, which will be acceptable for most women. However, I do not think a lot of women will choose this Richard Mille, especially this blue one, but for women in some specific countries in South America, they may like it.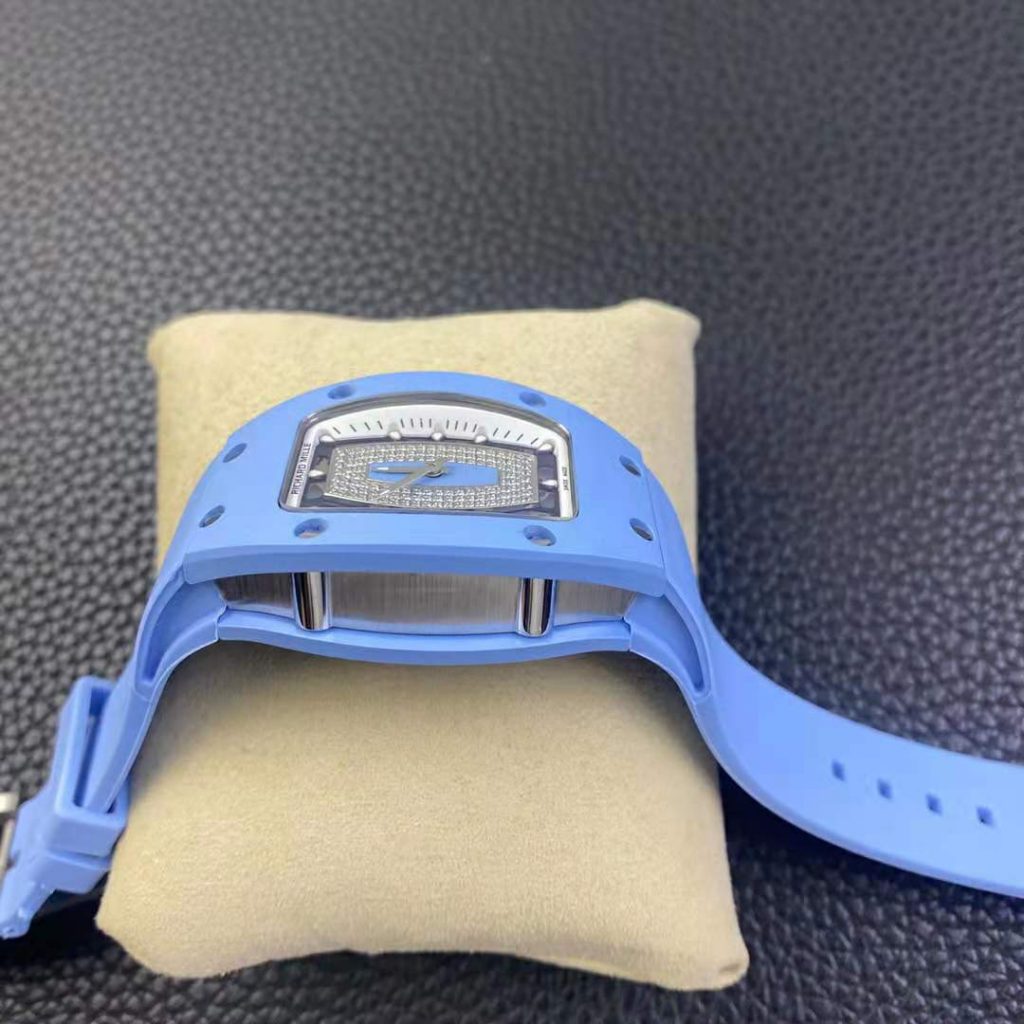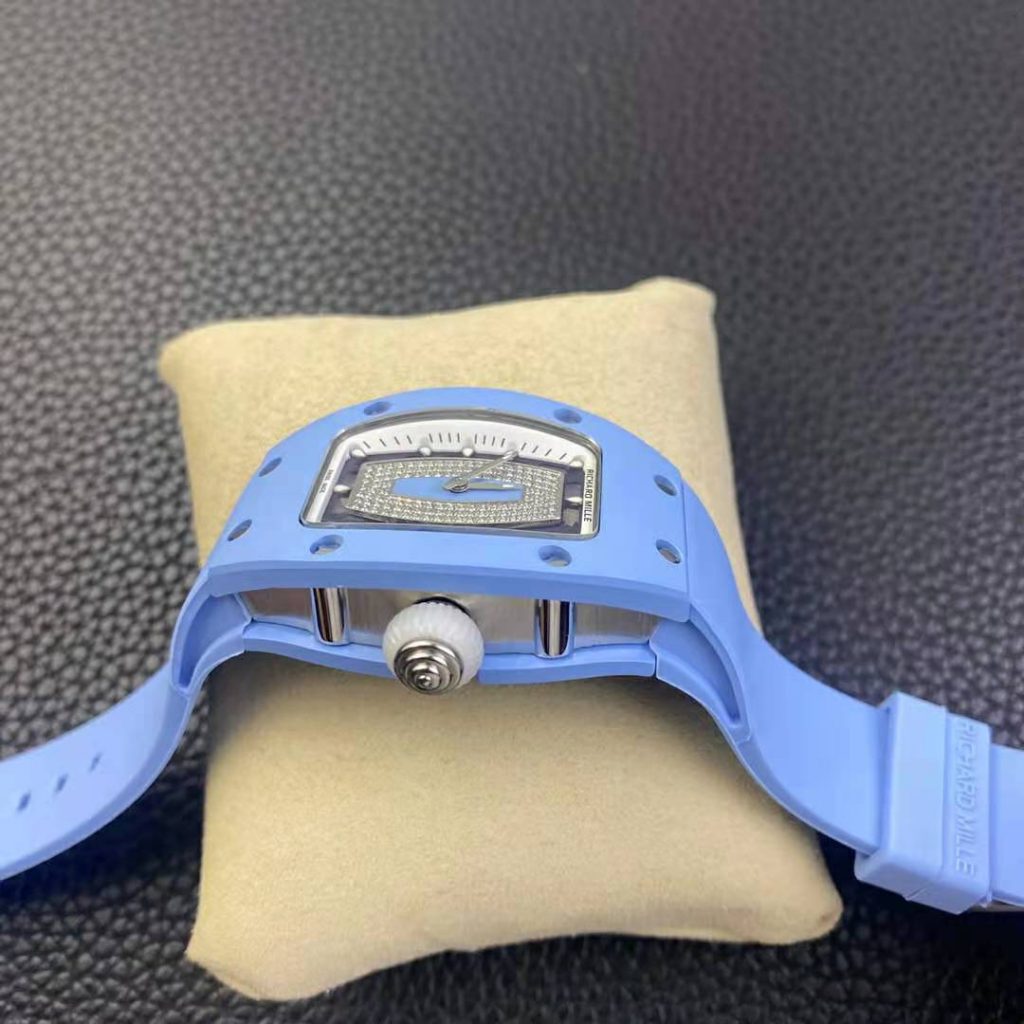 This Richard Mille is made with blue ceramic, it is real ceramic, so the case, you will feel very good when touch it, while the crown may be a spot to tell as a fake, I always think people will think it is a cheap replica when see its crown, from the photos, I do not think it is a very good crystal crown, if the crystal on the crown looks more high end, the replica will be perfect.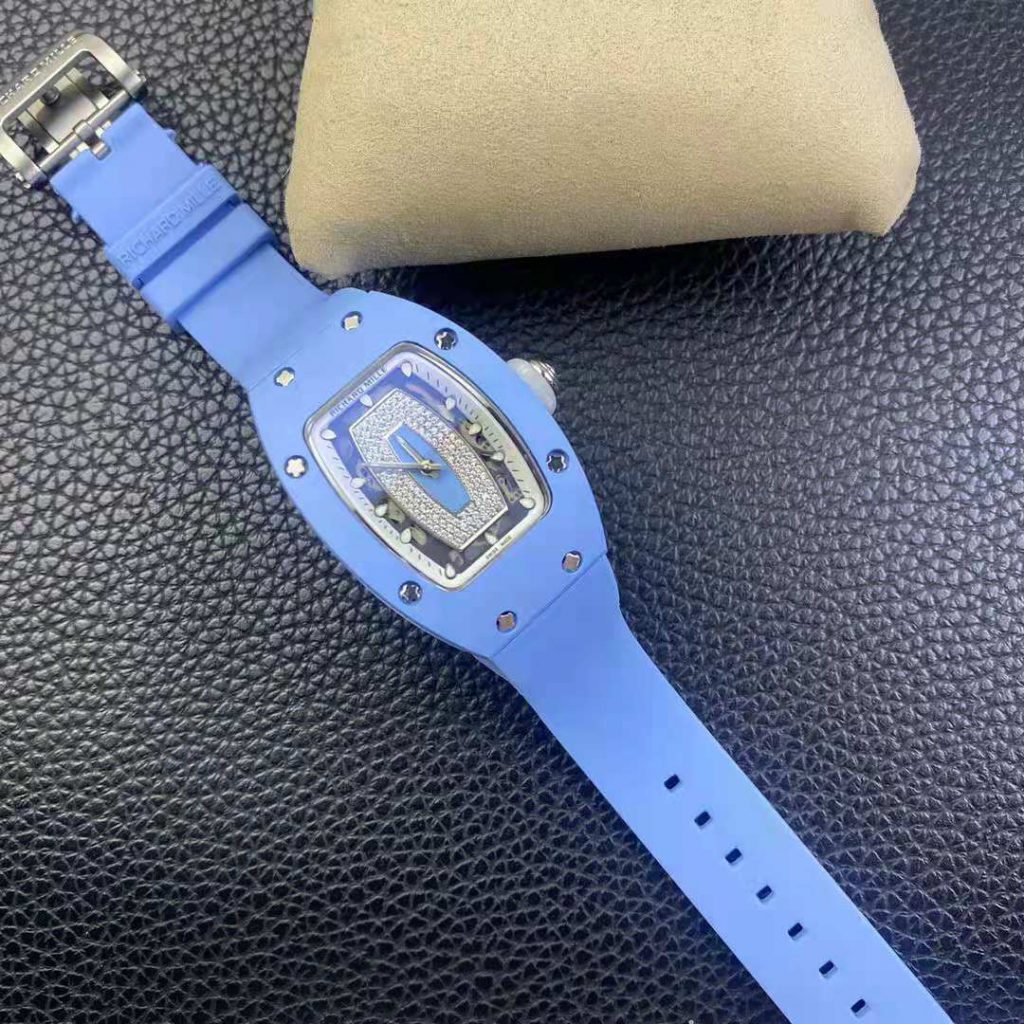 The Richard Mille replica is equipped with a citizen automatic movement, which is accurate enough, but from its crystal back, the decoration on the movement plates and auto rotor is not good, the decoration looks a bit cheap, so I would rather the watch to be installed a quartz movement, it will be more convenient for women, and save some money to improve the quality of other watch parts like crown, dial, etc.