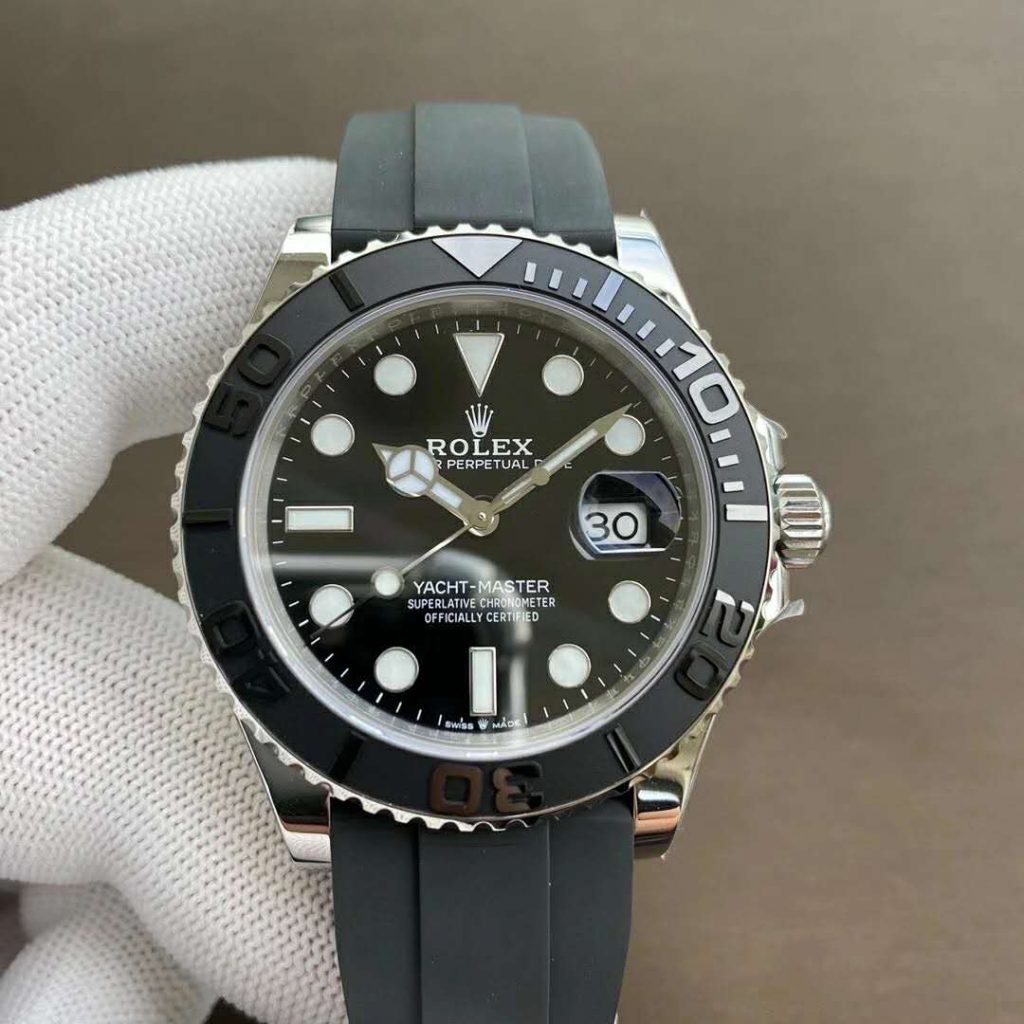 It is not a new release, the watch was unveiled by VS factory several weeks ago, today, I want to give a short review about this YachtMaster watch because several readers asked me about this replica, my clients did not buy it before, so I can not give you guys customers feedback, for this replica Rolex, I can only tell you my honest opinion.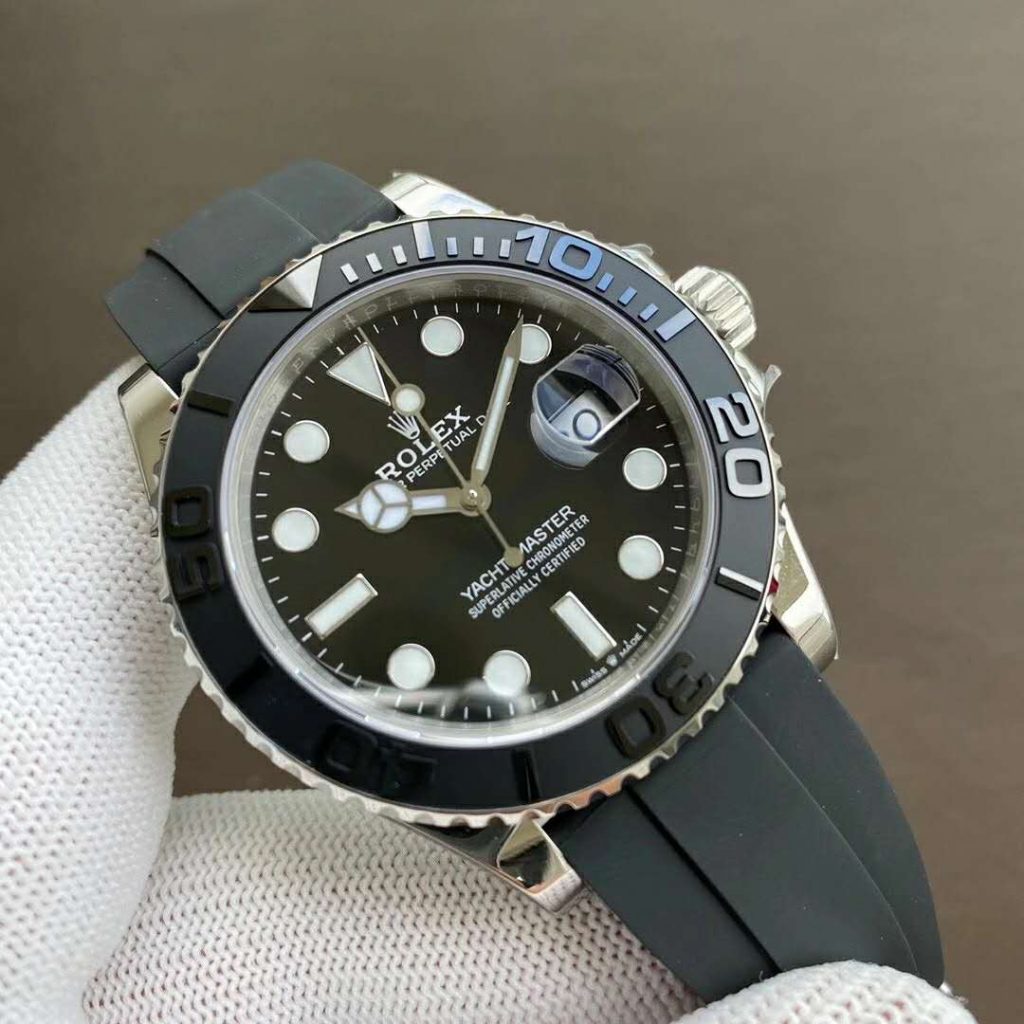 One month ago, it is in September that VS factory published their Rolex Submariner 116610LN with 3135 movement, after that, their Submariner 116610LN has grabbed a part of market share that was originally owned by Noob, many dealers in this field also said that the best clone 3135 movement comes from VS factory, it is very stable, the price of Rolex Submariner 116610LN is also much cheaper than that of Noob, so now, the most cost-effective Submariner 116610LN is made by VS factory, for readers here who want to buy their first Rolex replica, I will also recommend VS 3135 Submariner 116610LN.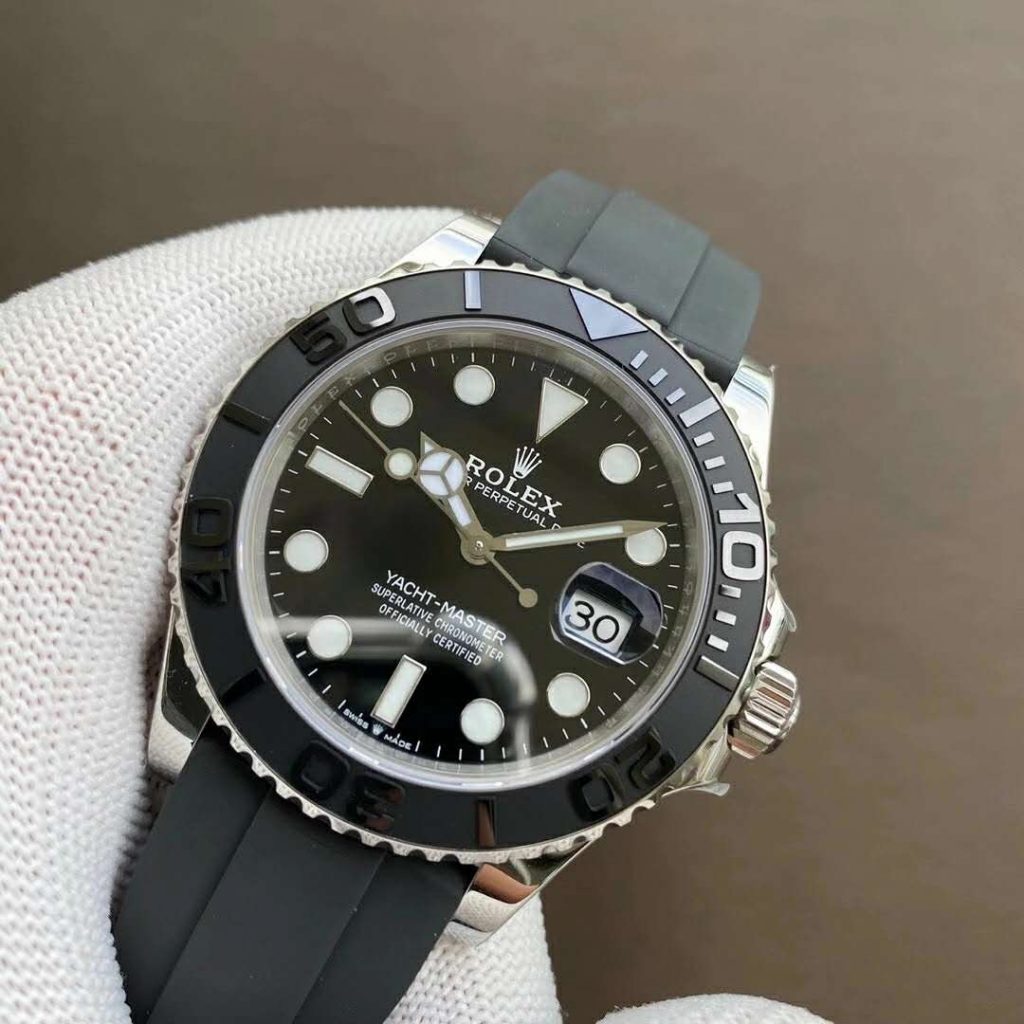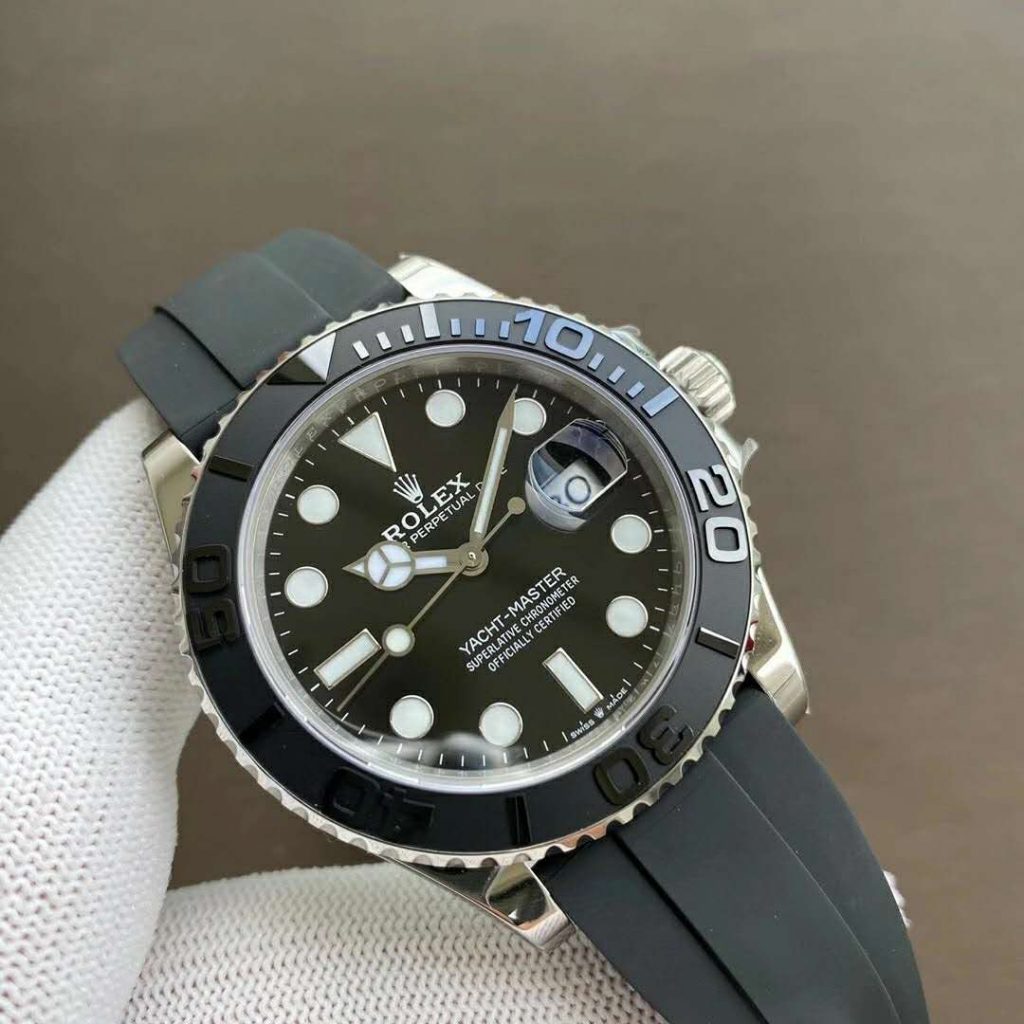 Back to this YachtMaster 226659 replica watch, if you want a good copy, just buy from VS factory, because no other big factories made this watch, Noob did not make this one, and VS factory prepared a new clone 3235 movement for this watch, just like their 3135, the new 3235 movement is also very stable.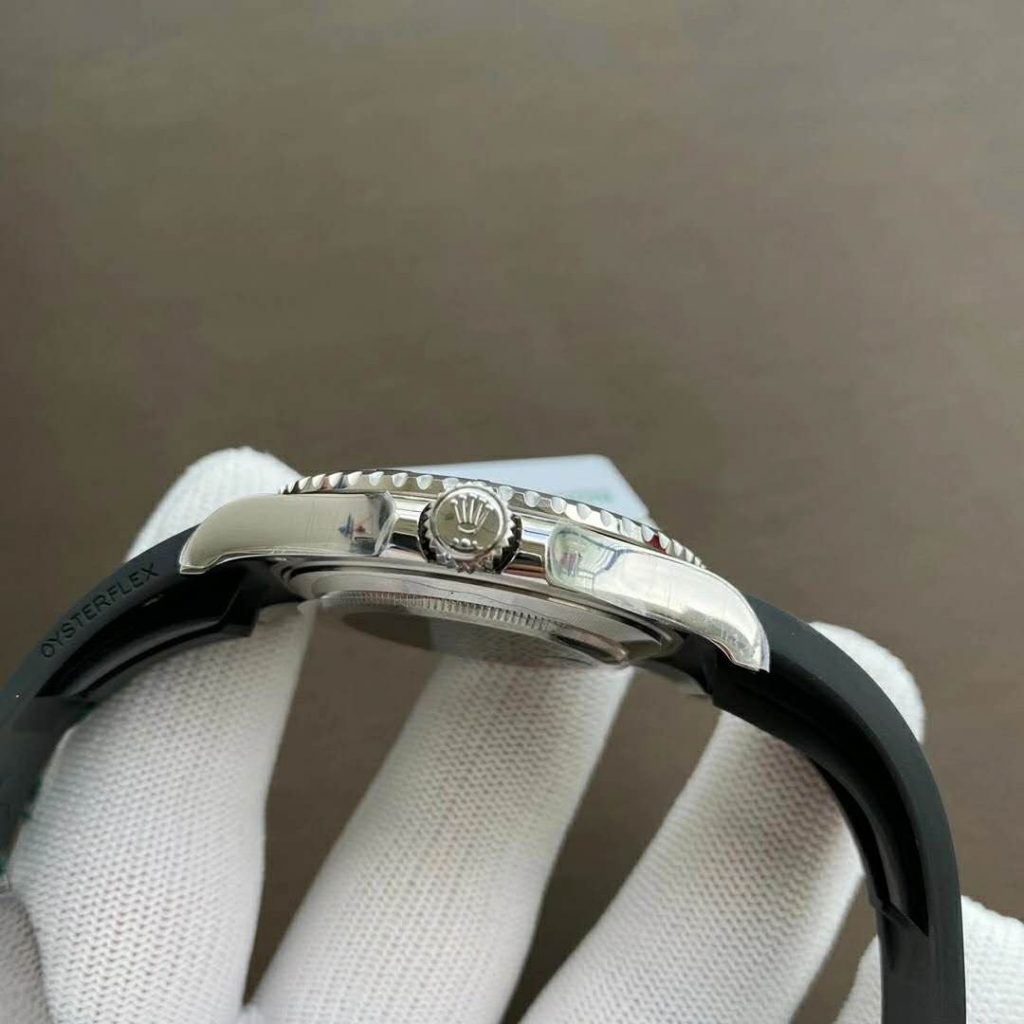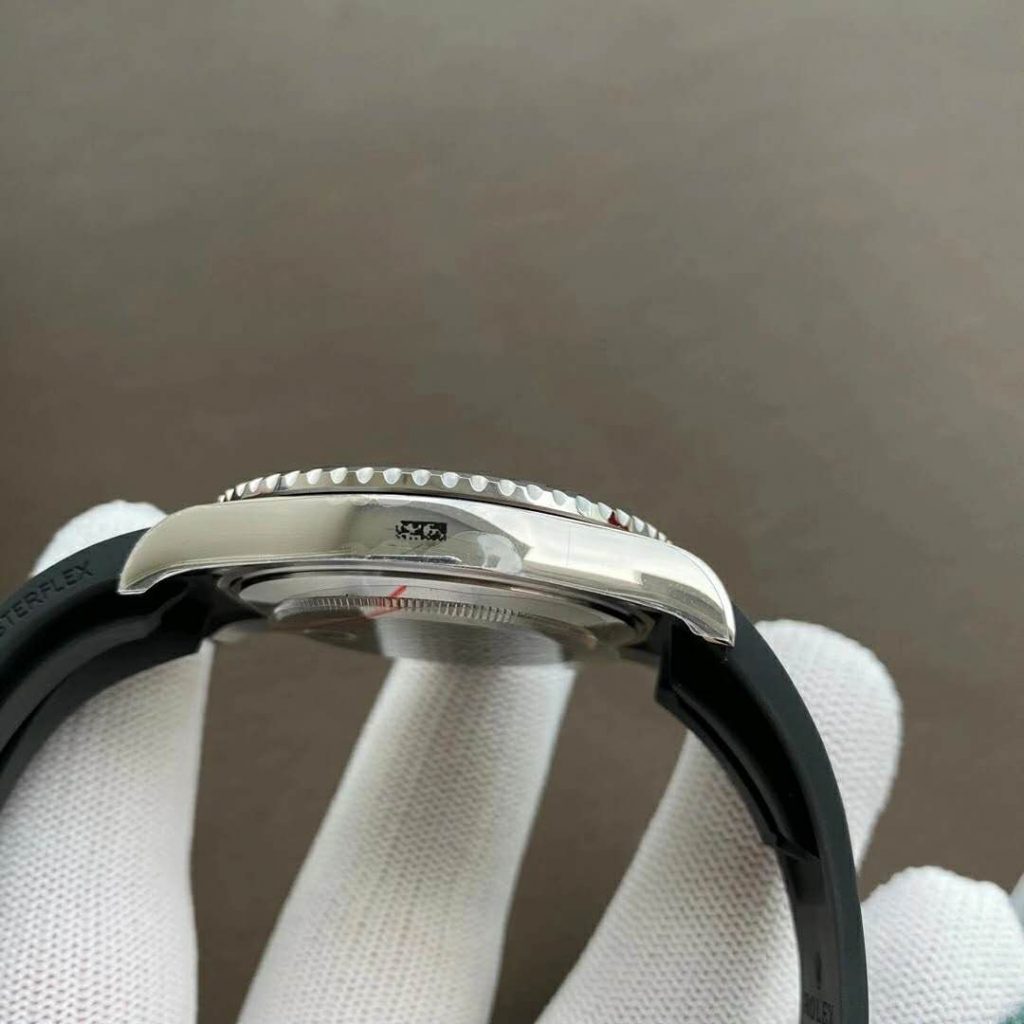 The YachtMaster 226659 has a case measured to be 42mm in diameter, case thickness is 13mm. The replica is made with 316F stainless steel, the case is polished. The watch has a big case, so I do not recommend it to people whose wrist size is under 16cm, it is only suitable for larger wrist. Bi-directional rotating bezel uses real black ceramic. Check case back, on each lug, there is symbol engraving like genuine watch. Real watch is made with white gold, unfortunately the replica is not.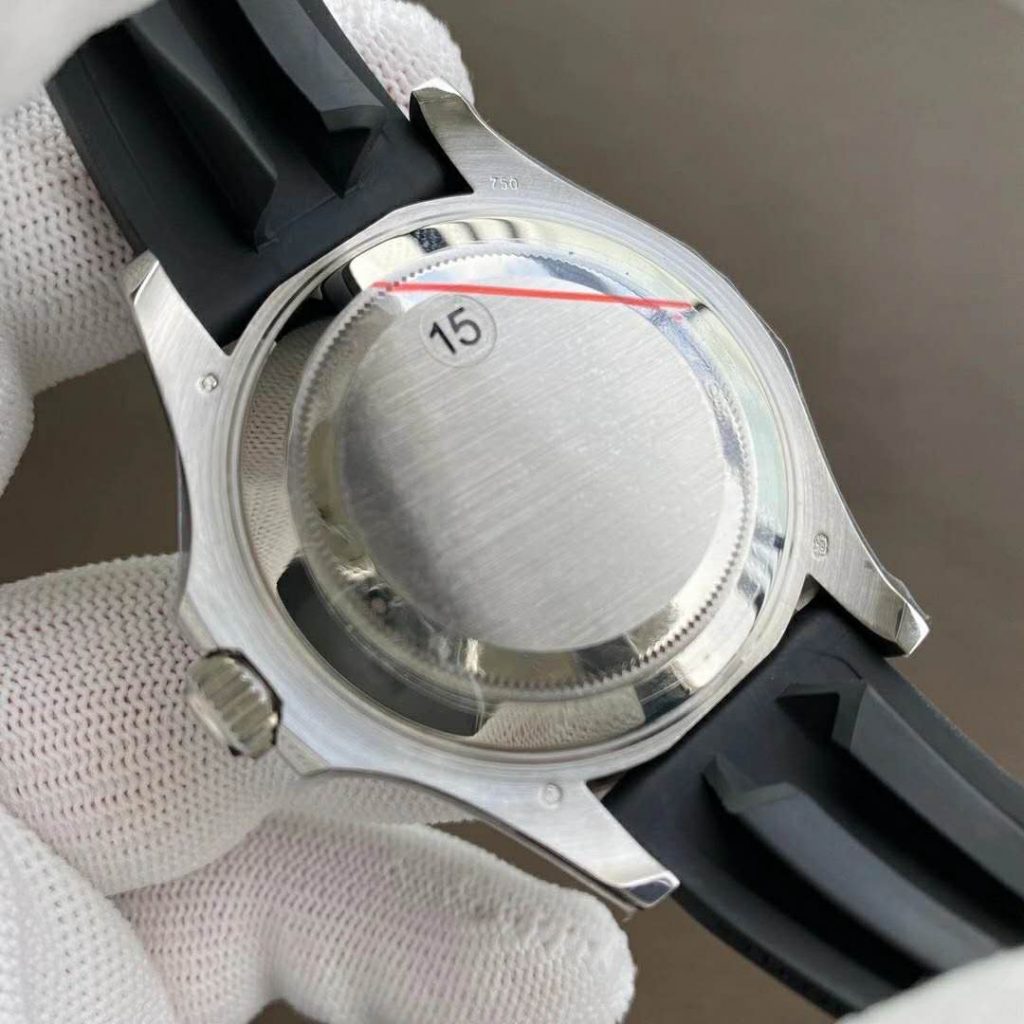 Black ceramic bezel, black dial and black rubber strap, this combination makes the watch look very classic, it is a perfect watch for men who are seeking for the classic, on the black dial, you can see a small white crown logo between "SWISS MADE", you can also see a tiny laser crown logo at 6 o'clock when observe the crystal at a certain angle.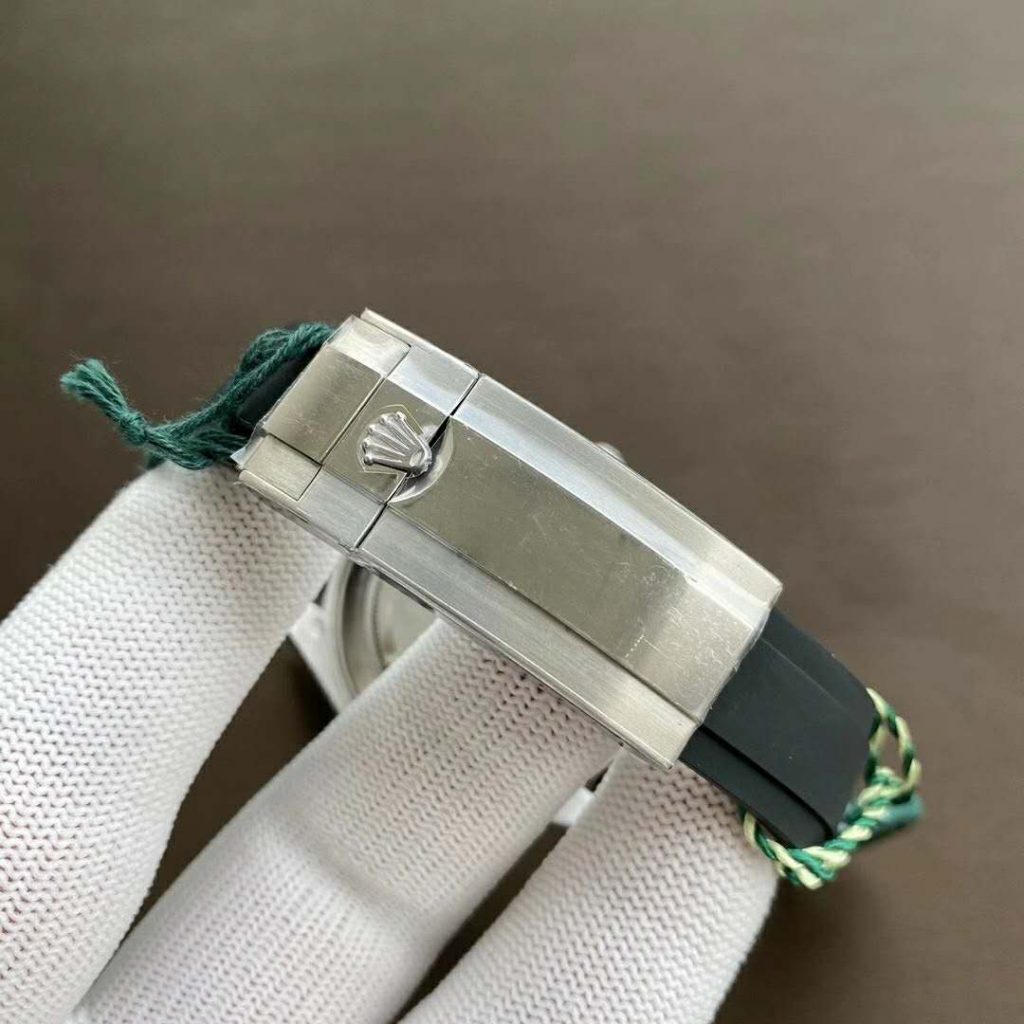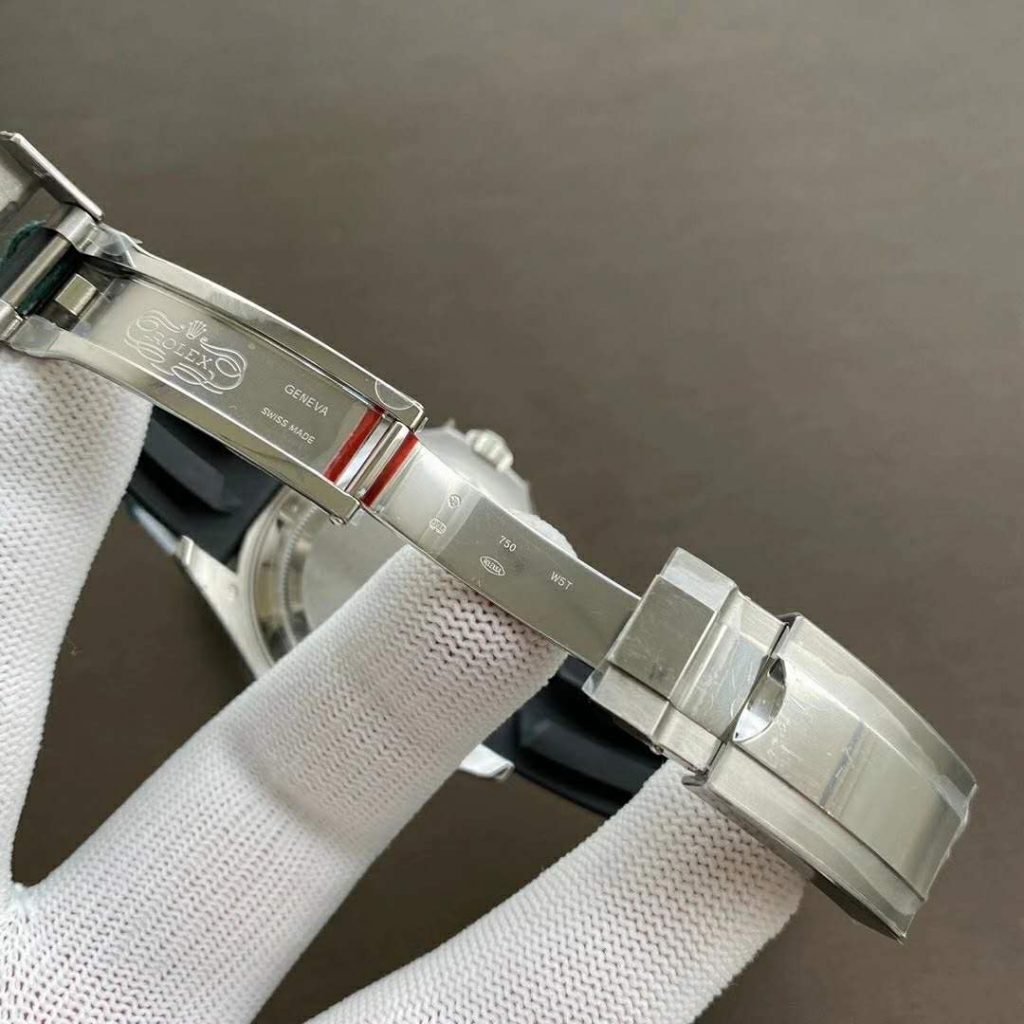 By the way, VS factory offers the card and one protecting glass cover for this YachtMaster, the card has correct Serial and Model number.