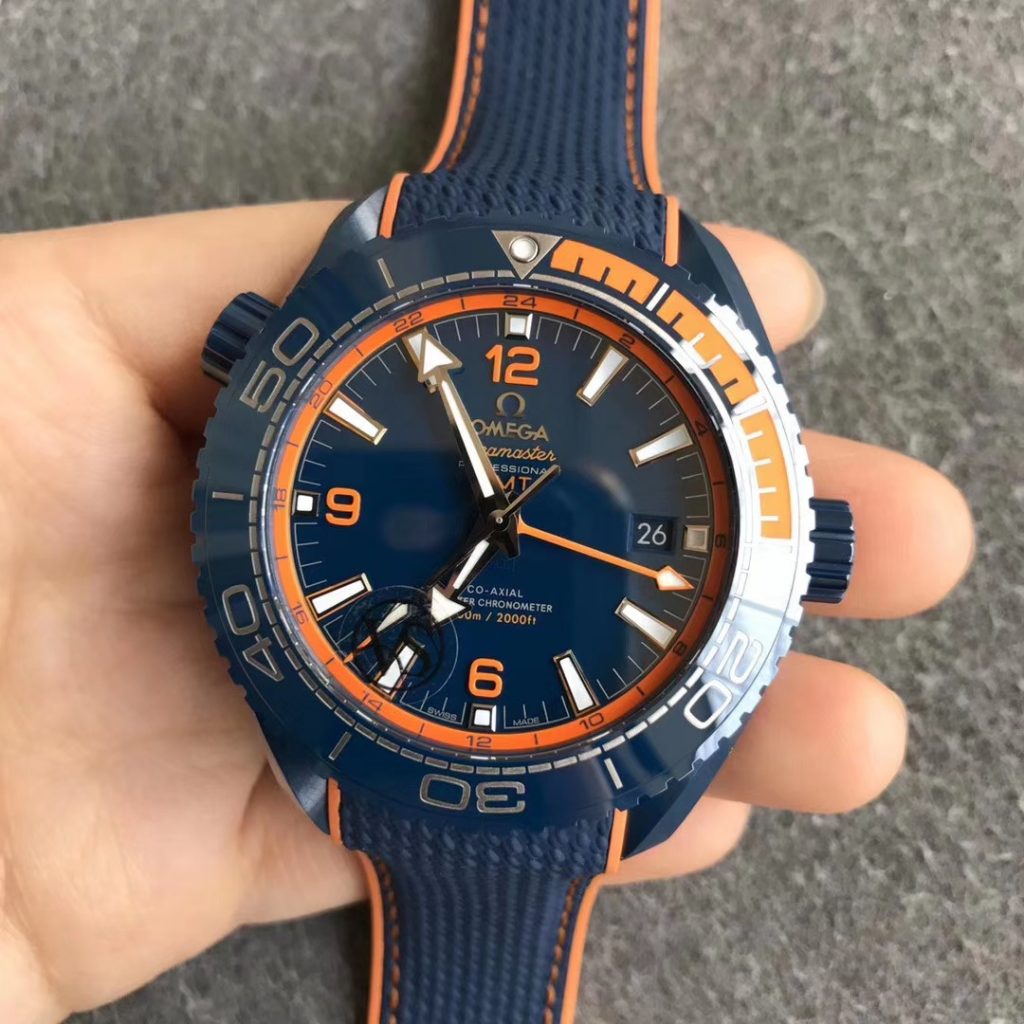 Now, it is very close to our traditional Chinese New Year, every watch factory is going to spend their holiday on Jan 12th or 15th, they will not come back until Feb 15th. So, if you still want to order some watches before this long holiday, you need to make your decision now, otherwise you will not able to order watches from any dealers online during this period. Because it is nearly the holiday time, factories stopped their pace of developing new products, so in the next one month, you will also not see new watches coming from these watch factories.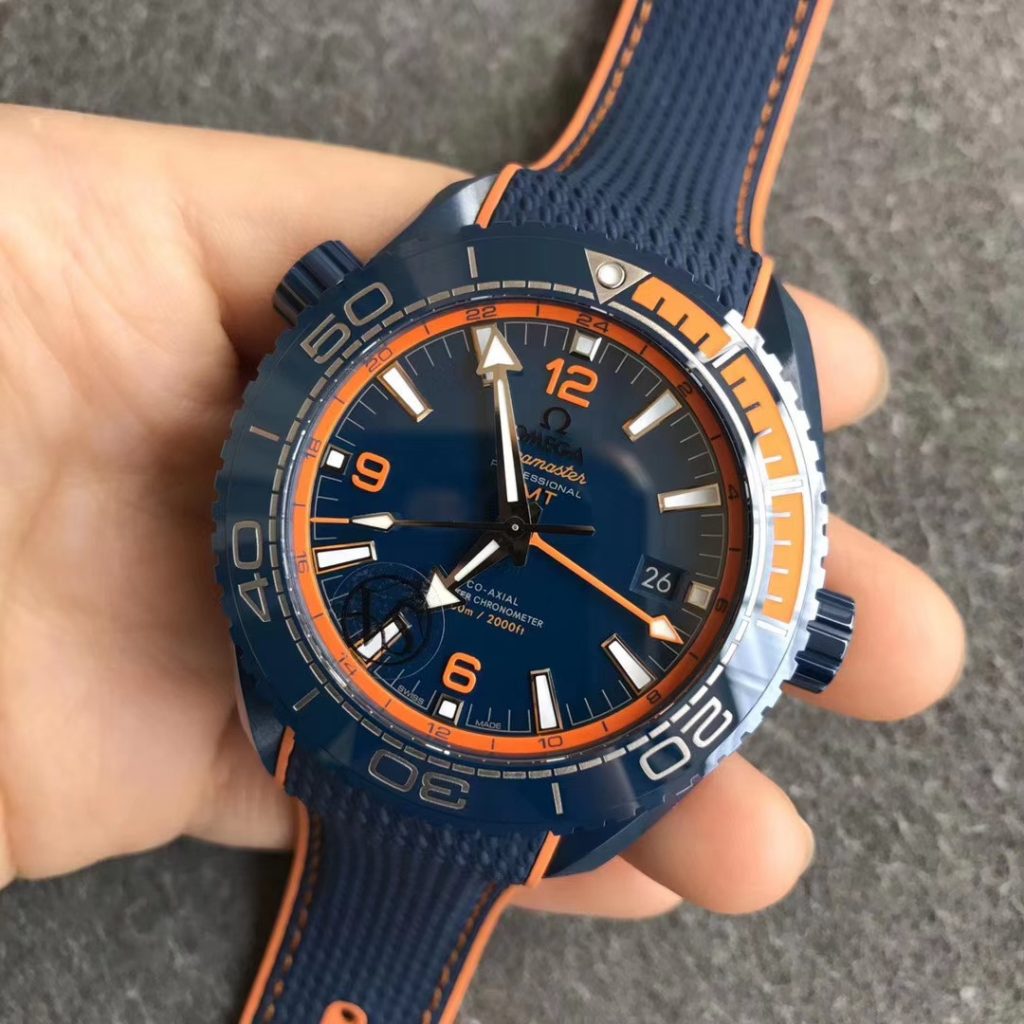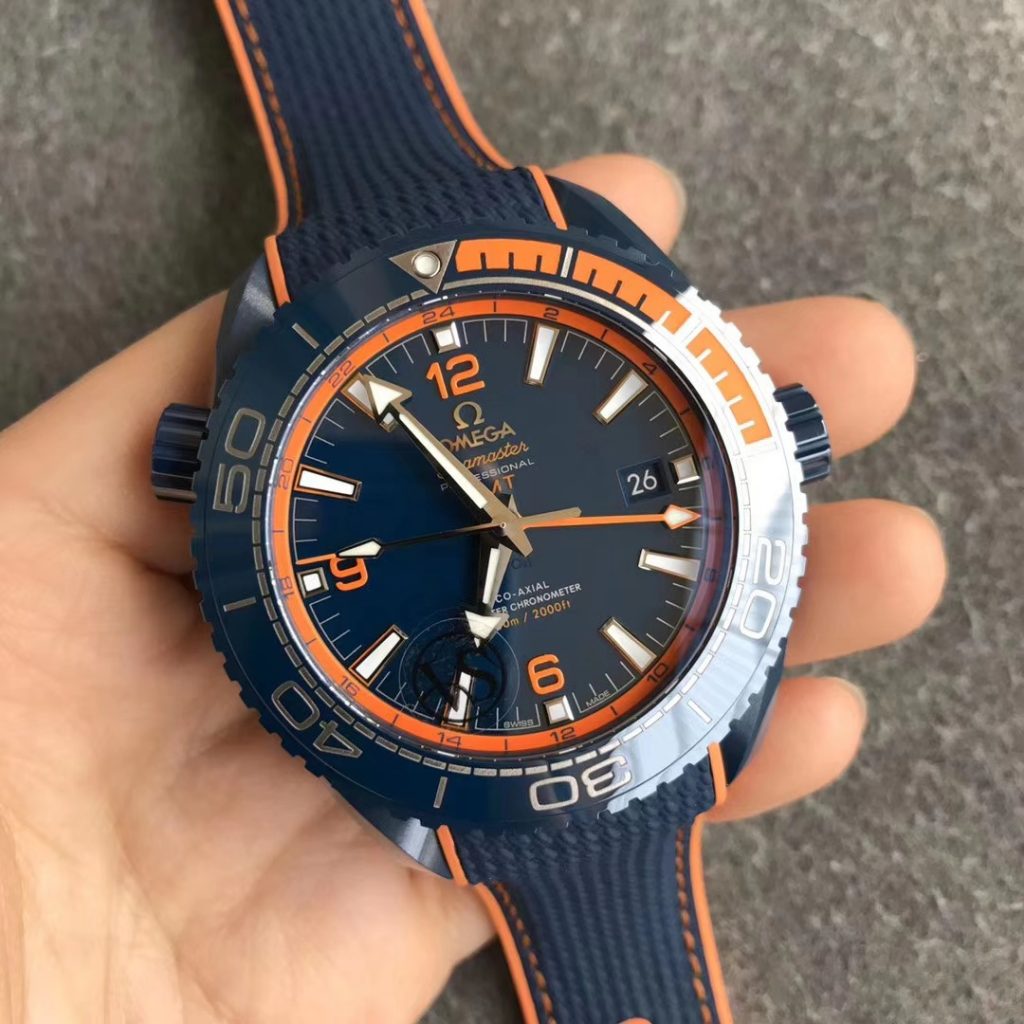 Back to this watch we are going to introduce today, it was released by VS factory two weeks ago, the watch has a completely brand-new outlook, different from previous regular black, this Omega is in a full blue color, very eye-catching. The color combination of blue and orange also makes the watch stand out among various Planet Ocean models. However, this blue Omega has a much higher price than other Planet Ocean watches from VS factory, including the Deep Black, which I think was one of best-selling Omega replica watches in this year.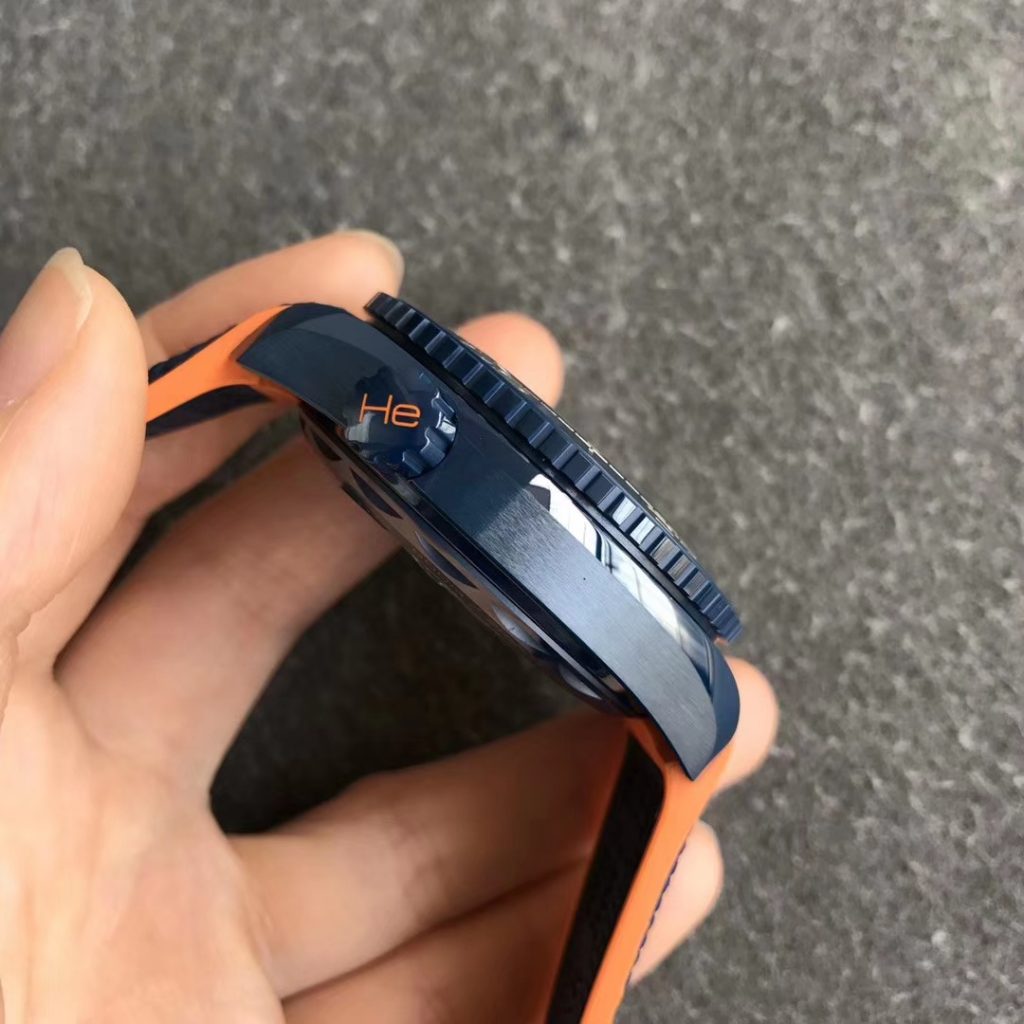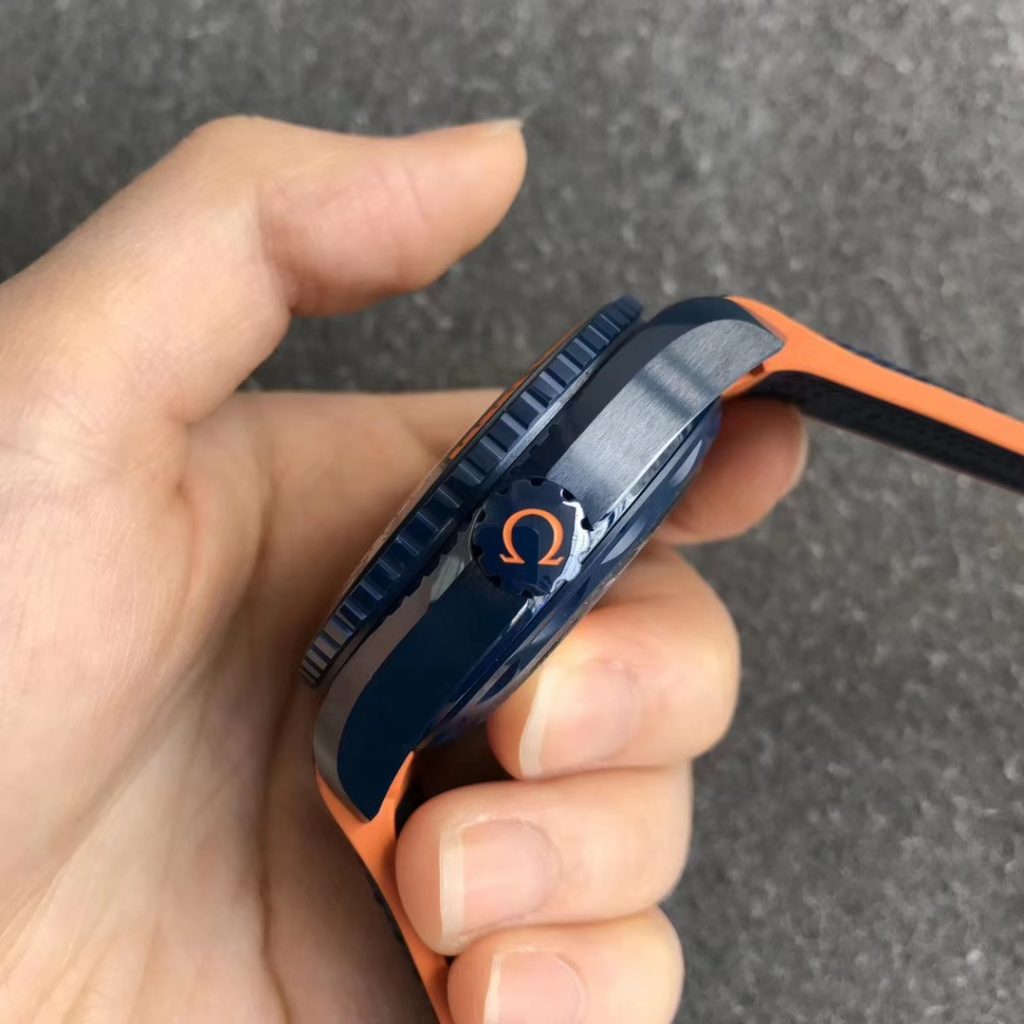 The case is big, it has a diameter of 45.5mm and is up to 17mm thick, because the case is made of solid ceramic, it feels a bit heavier than genuine watch and is absolutely much thicker. Actually, most Planet Ocean watches VS factory has made is heavier than original, I have one client who bought only VS Omegas from UAE, this is also his experience, but he loves to buy Omega and said VS factory makes the best replica Omega watches.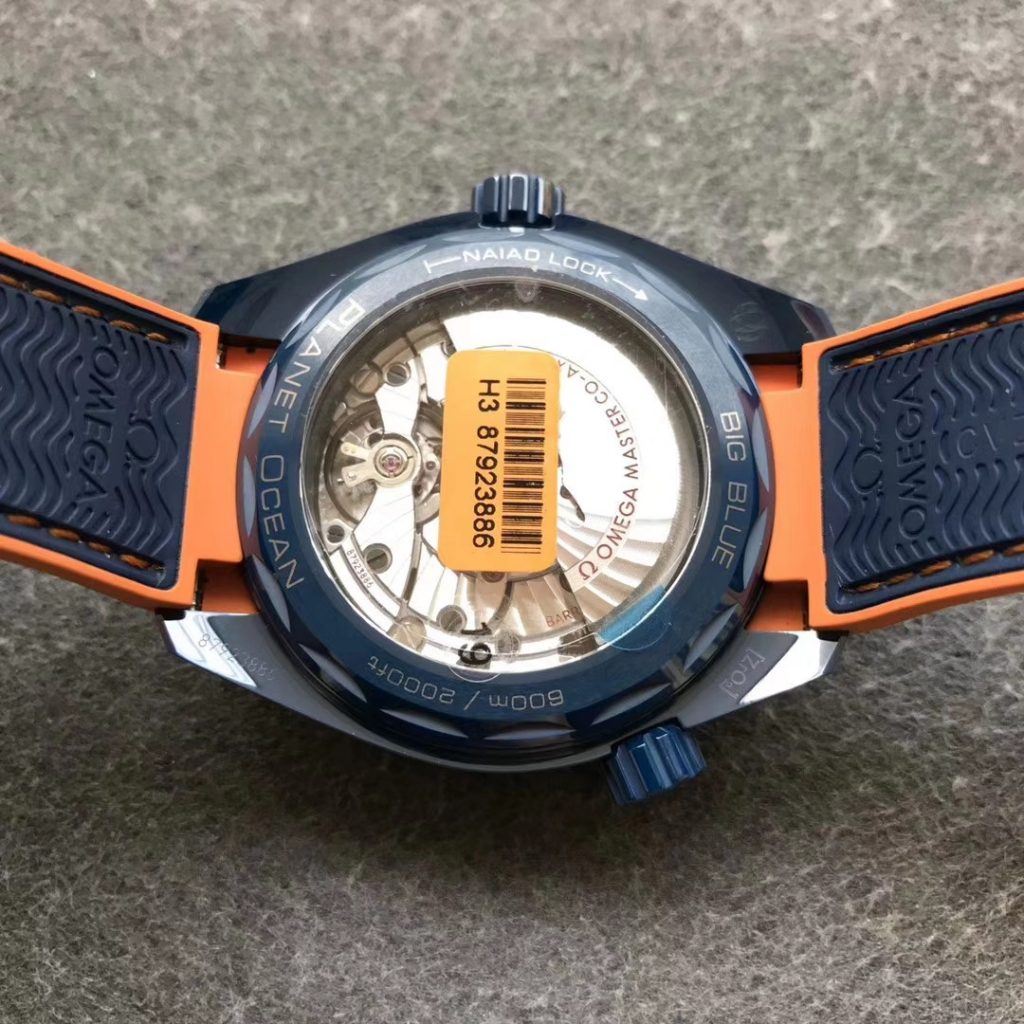 The bezel also uses blue ceramic and uni-directional rotating. The 1/4 orange diving scales exactly match the orange numbers 6-9-12 and orange edge of rubber band. The pearl on the bezel is made correct, its top is flat, not like cheap replicas that have a vaulted surface. By the way, the numeral markers 20, 30, 40 and 50 are filled with platinum coating, which will never fade in color tone.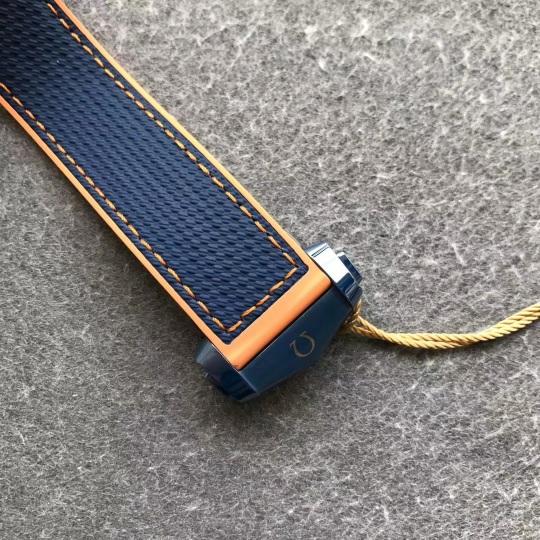 The dial is blue, the base material is also ceramic. There are four hands in the center, the one that has an orange stem is GMT hand, which is indicating the time of the outer orange 24-hour ring. The dial lume is super strong, you can check in dark condition, the minute hand is green, others are in blue. The date window shows current date in white font with a black background, the date font is aligned in the window.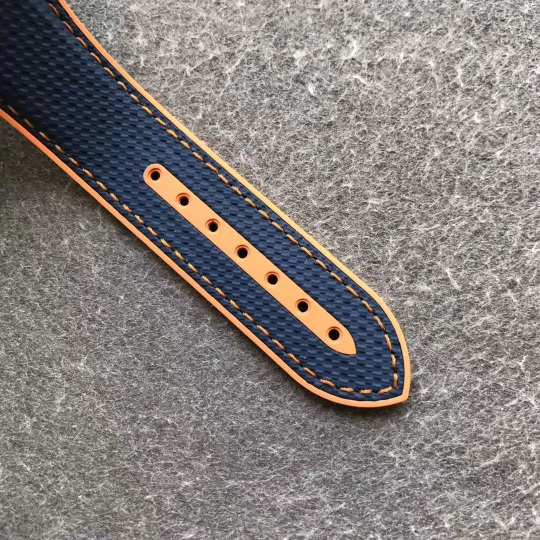 Through the transparent crystal back, you can see an outstanding movement that can be compared with genuine Omega 8906 Calibre in outlook, the molded plates and decoration on the movement look very nice, well, the only disadvantage is its short power reserve, I think this is the biggest flaw on every replica watch that uses a Chinese automatic machine as a base movement.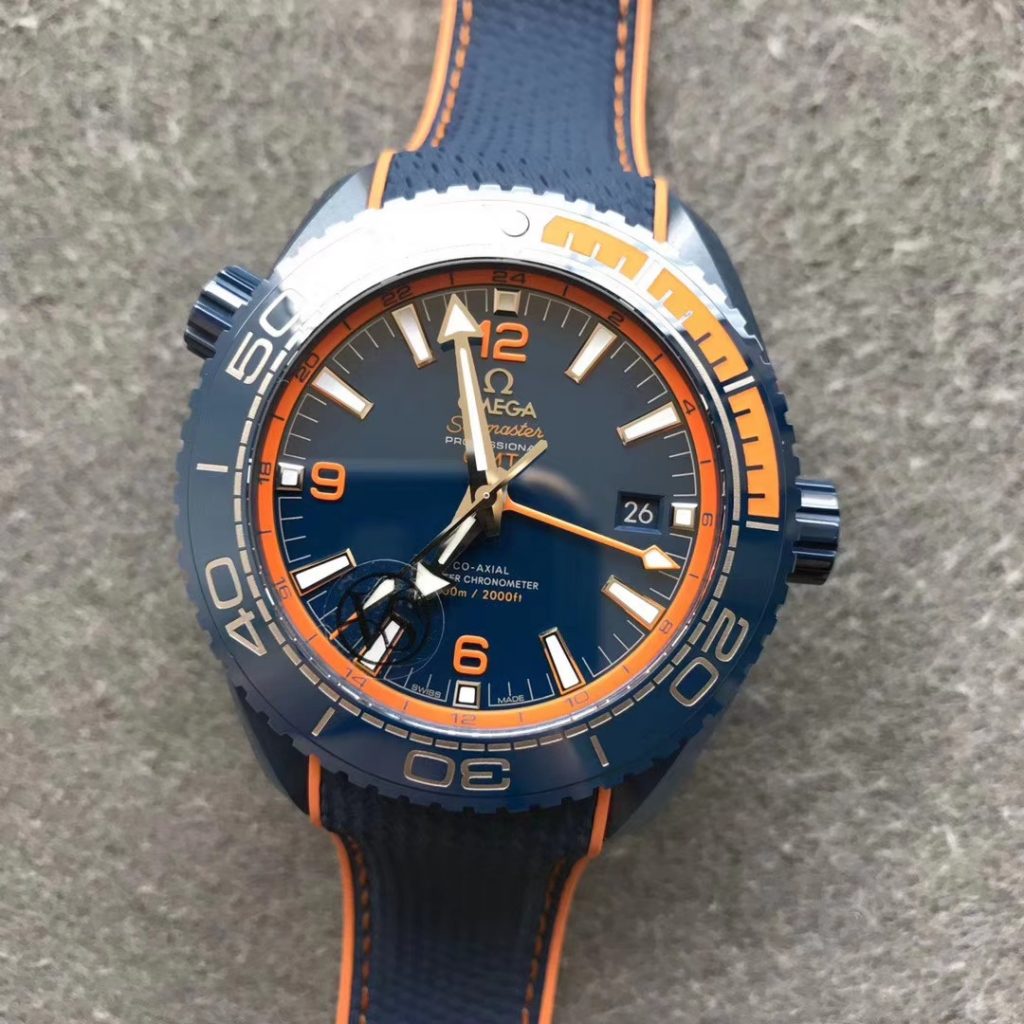 Maybe this Big Blue Omega Planet Ocean is a good choice for many people who want to try a timepiece in fresh color. However, it is not my style, the Deep Black Planet Ocean will be more accepted and can also match your clothes easily. What's your opinion?