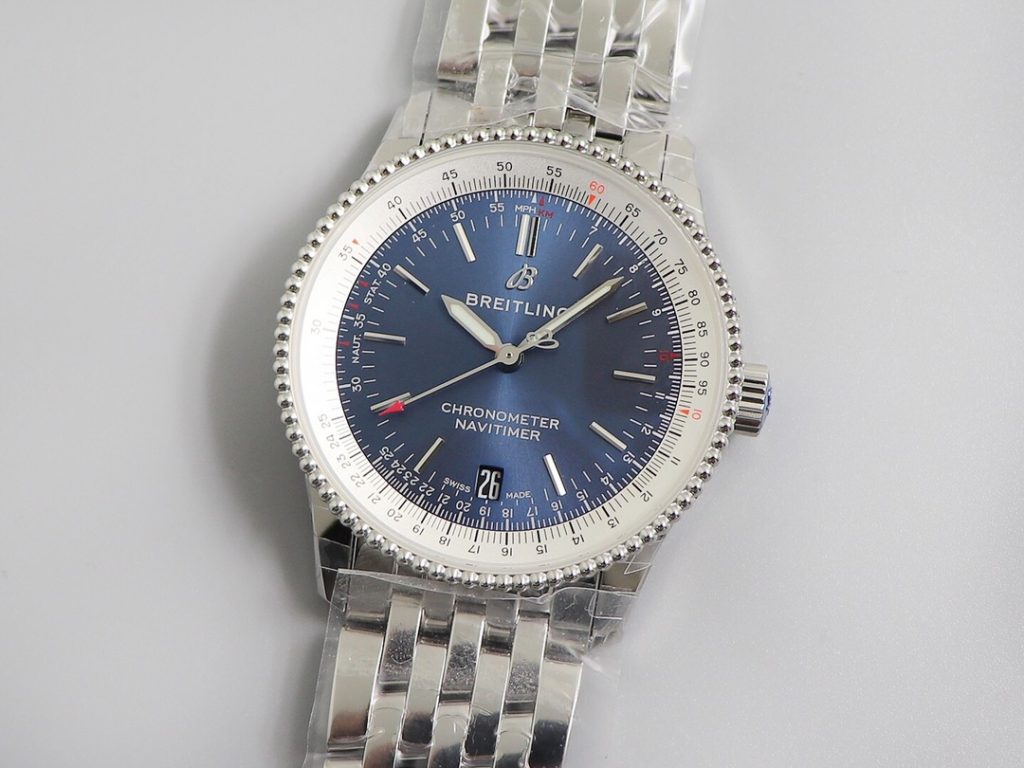 In recent years, I did not see too many amazing replica Breitling watches coming from our market that will make us excited, except the Avenger BlackBird made by GF. It seems like Breitling was not that popular like before, I do not know how to recommend if you want a good Breitling replica watch, except GF Avenger BlackBird and some Superocean models, I did not see other replica Breitling watches that worth buying. Today, I want to introduce a Breitling Navitimer watch, which is made by KOR, no, this is not a new factory, it has been in the market for a while and makes some good replicas of Cartier Panthere watches, the Breitling Navitimer watch, I introduced to you guys because it is one of the few replicas that use original Swiss movement.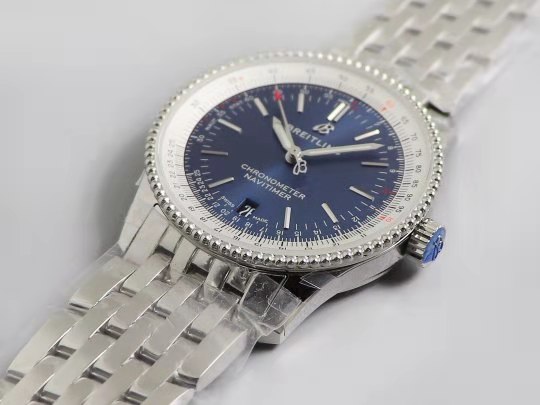 I do not like Navitimer, it is too big for me, even this one has a smaller size that is in 38mm*10mm. The dial is also not familiar to me, too many digits and unfamiliar letterings, I do not know their meaning, obviously, many people will not choose Breitling Navitimer when they want a normal timepiece for daily wearing. The bezel has many flutes around, looking a bit exaggerated, overall, the design of Navitimer is not the style I like. However, besides the original Swiss movement, the case finish of this Navitimer by KOR factory is superior.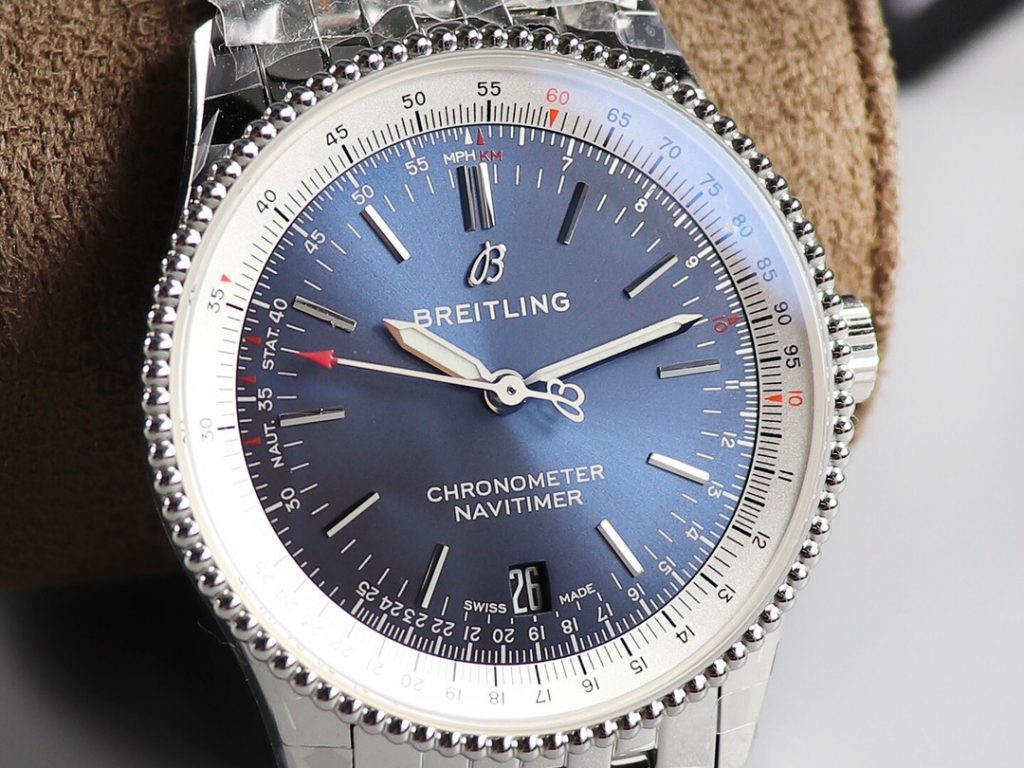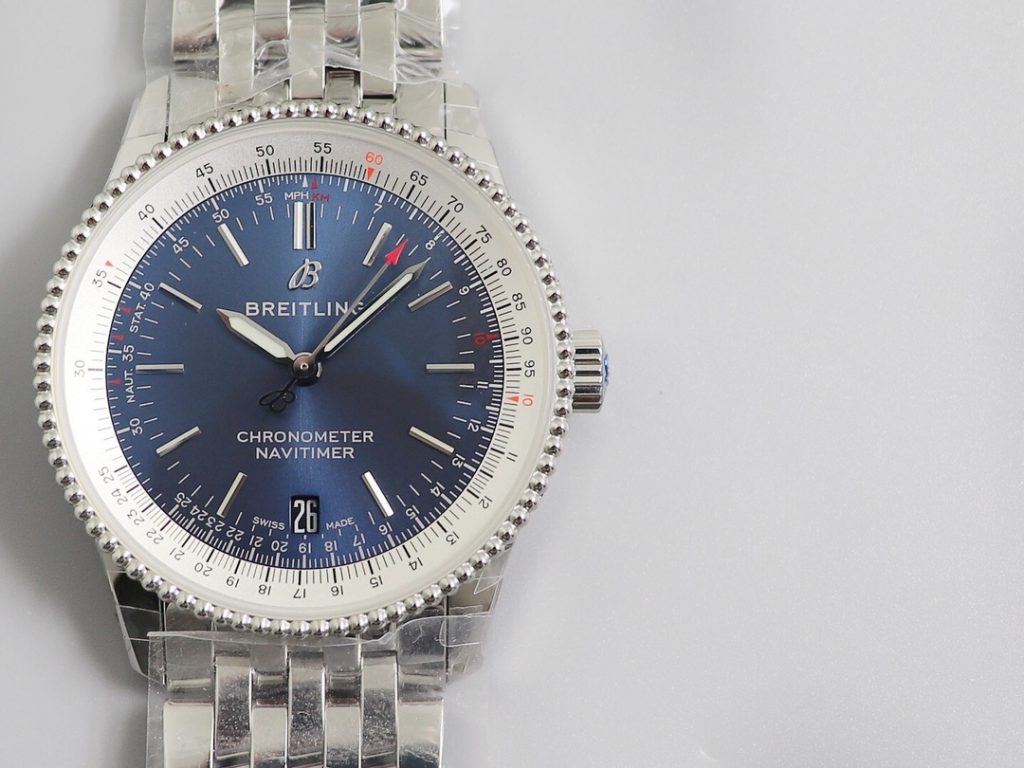 KOR offers three color options on the dial, black, blue and white. Among these three, I like blue most. The dial looks big due to the thin bezel around, even the case only has a diameter of 38mm. Multi-layer construction of the dial makes it has a better layout, although there are so many factors, it does not look busy and the readability is not affected. Stick hour markers are stainless steel and three-dimensional, like the central hour and minute hands, they all have several cutting faces that make the watch look high quality.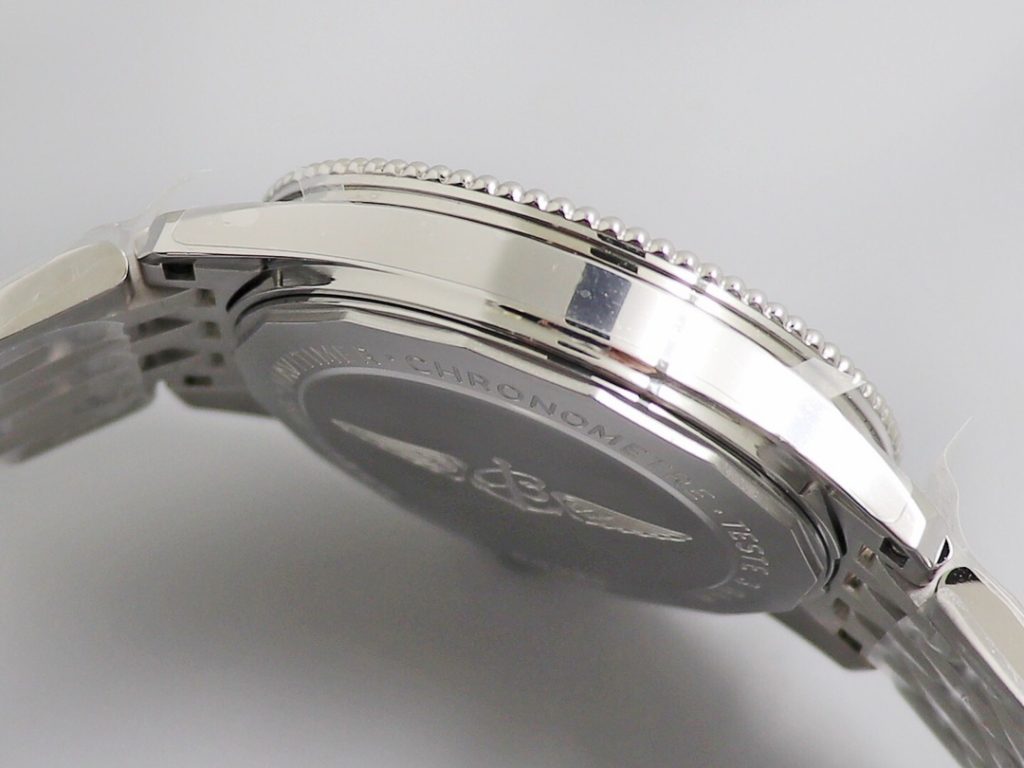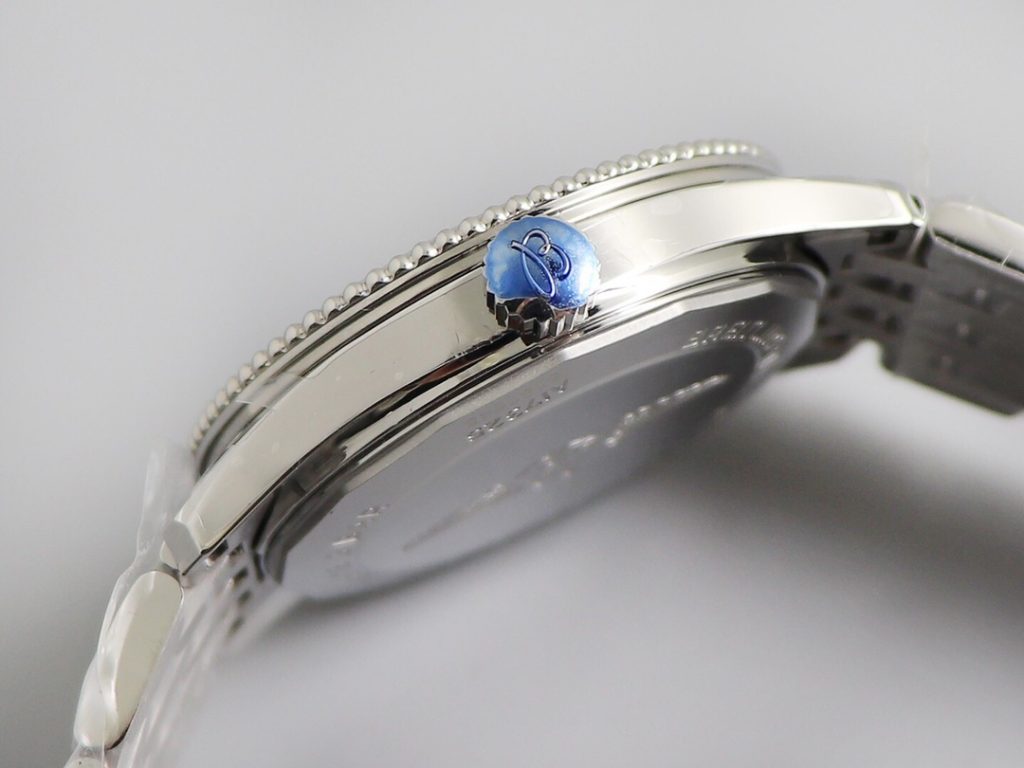 The biggest advantage of this Breitling replica watch lies in its movement, which is a Swiss SW200 automatic. There are some replica watches in our market that use original Swiss movement, I will write an article to introduce them in the future. Swiss SW200 is a good movement, its stability is next to Swiss ETA 2824, with this movement, this Breitling Navitimer 1 replica is measured to be only in 10mm thick. By the way, KOR also offers a clone 2824-2 movement for this Navitimer.