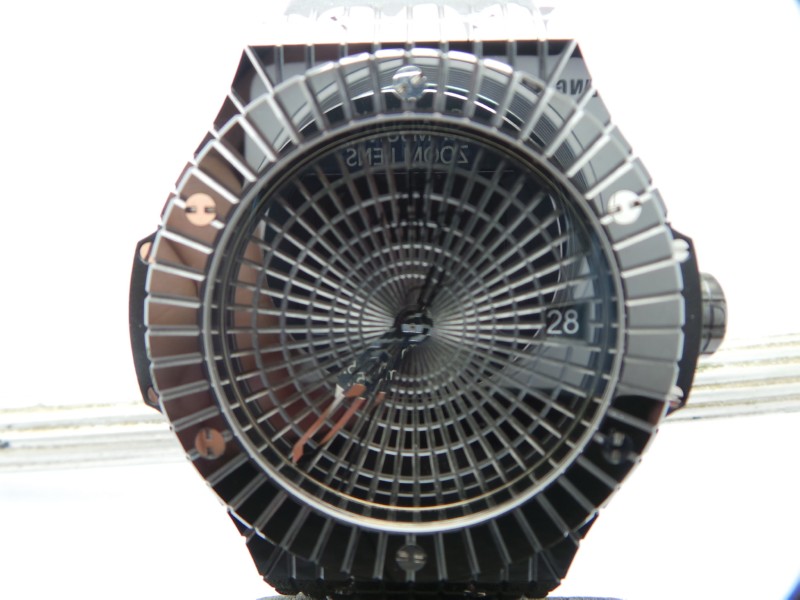 I did not give too many reviews about Hublot before, especially like this one with luxurious appearance, because I always thought that Hublot is a sports brand, the case material that is most suitable for it should be carbon fiber, other than ceramic. This brand which we usually saw it on football field is actually a fusion watch that combines different watch-making materials. This one, Black Caviar, also inherits the design essence of Hublot, it is a combination of ceramic, rubber and titanium. The replica here I am about to review is a great timepiece from H factory, it is the best Hublot Black Caviar replica currently, no other versions existed, only H factory makes it.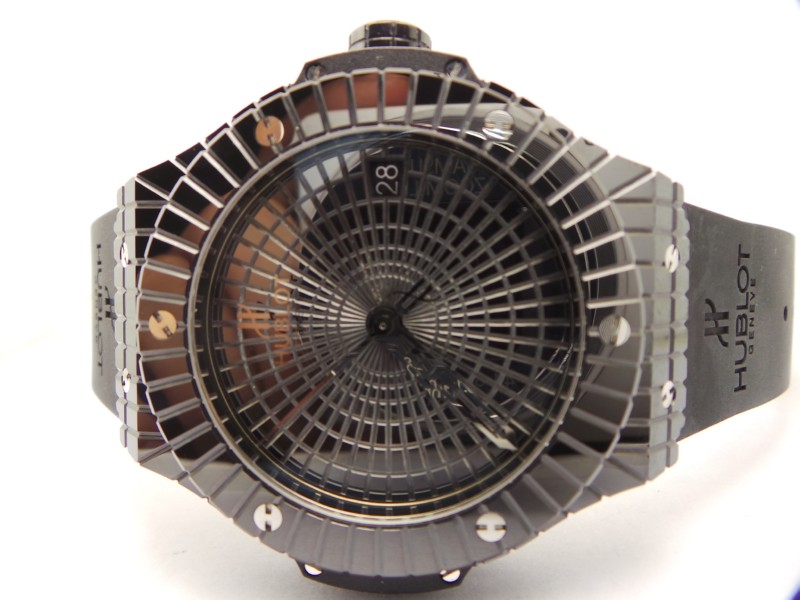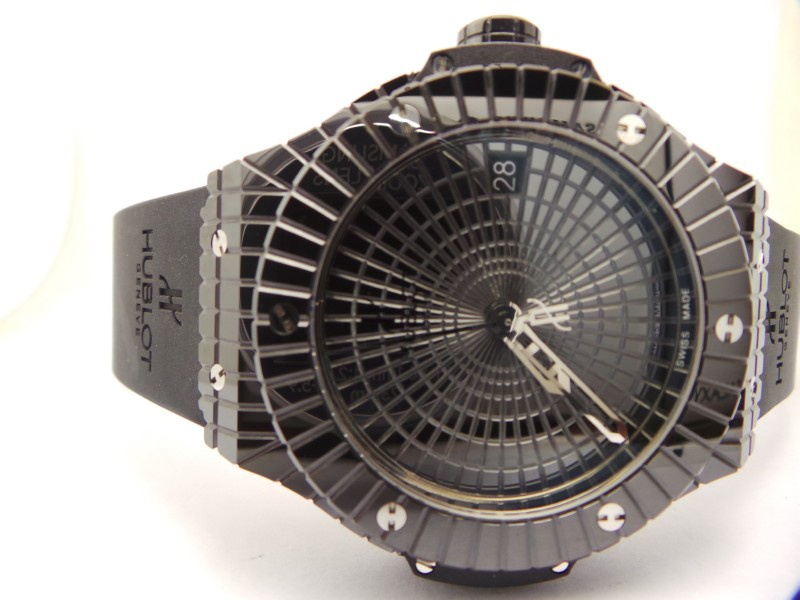 The whole case is made of black ceramic, it is measured to be 42mm in diameter. As its name, the main color is black except 14 Titanium screws on case. The watch body feels very heavy because of solid ceramic usage. High gloss finish on case and bezel, the crown is also ceramic and protected by rubberclad, there is a classic Hublot Logo on the crown, which has a sandblasted finish. Although I do not like this watch very much because its high price and non-sporty outlook, it made the first innovation on the dial material because this Black Caviar replica uses a real ceramic dial, before, no replicas use ceramic dial. Central hour and minute hands are hollow out, while the end of second hand has its icon like other Hublot watches. White date font is very obvious in black background. I do not want to walk around while wearing such a ceramic watch, because once it is being collided against hard object, the ceramic will broken. So, if you do not want to take such a risk, just wear it with your suits in formal occasions.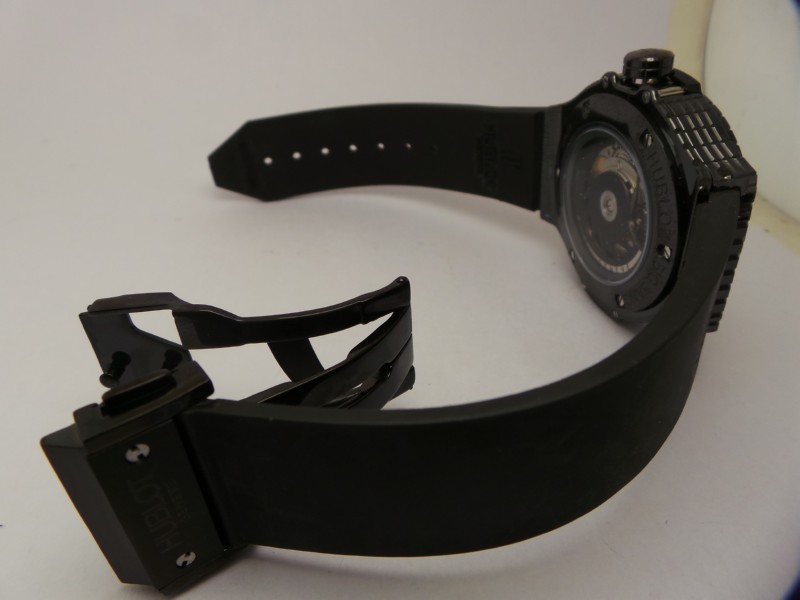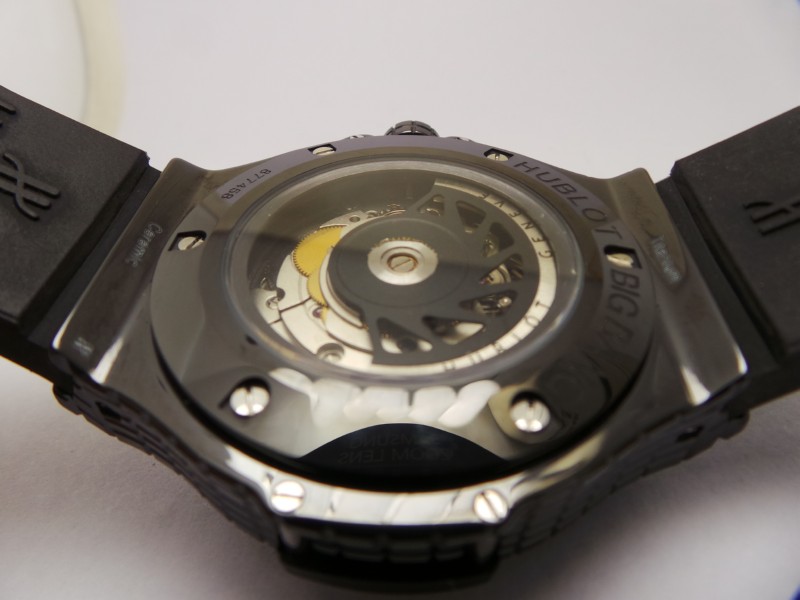 See-through case back clearly show a genuine Swiss ETA 2824-2 movement, which is also one of the reason to explain its expensive price. The auto rotor is skeletonized and has correct engravings of "HUBLOT GENEVE". The index regulator is working, you can clearly see the symbols "+" and "-", which are for you to adjust the inaccuracy. Fortunately, the replica watch runs very well and shows a perfect accuracy, look at the testing result below, it is only 4 seconds slower each day, that's a normal error for a real ETA movement.