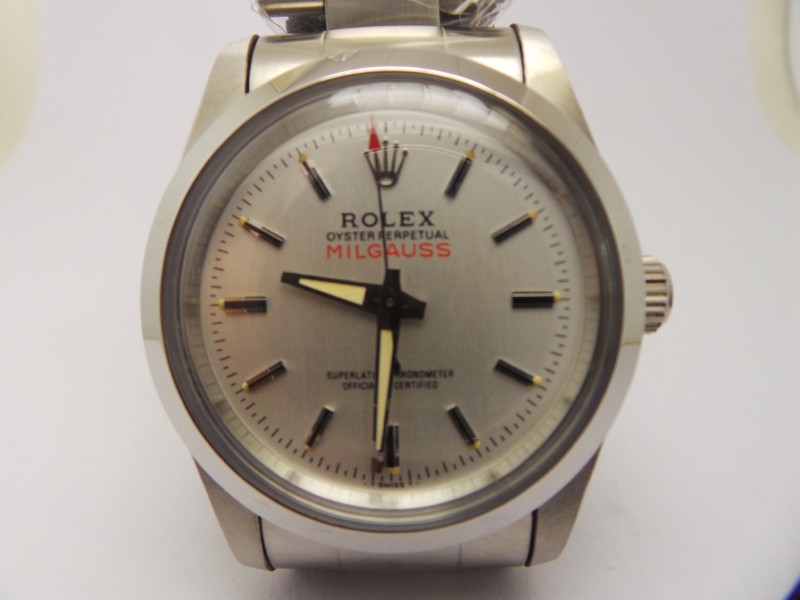 Now every modern Rolex is developped from those ancient Rolex models, and it is hard for you to own a Rolex with vintage features, just like the Double Red Sea-Dweller I have posted before, it only existed in replica watches market. A lot of features on those vintage Rolex watches are really not only mysterious, but also charming, so there are still many people wanting to buy a replica to fulfill their dream. Today, I am going to introduce a Rolex Milgauss replica watch, you can see that it has a lot of difference with modern Milgauss, this one is very similar to Air King, except for its bracelet.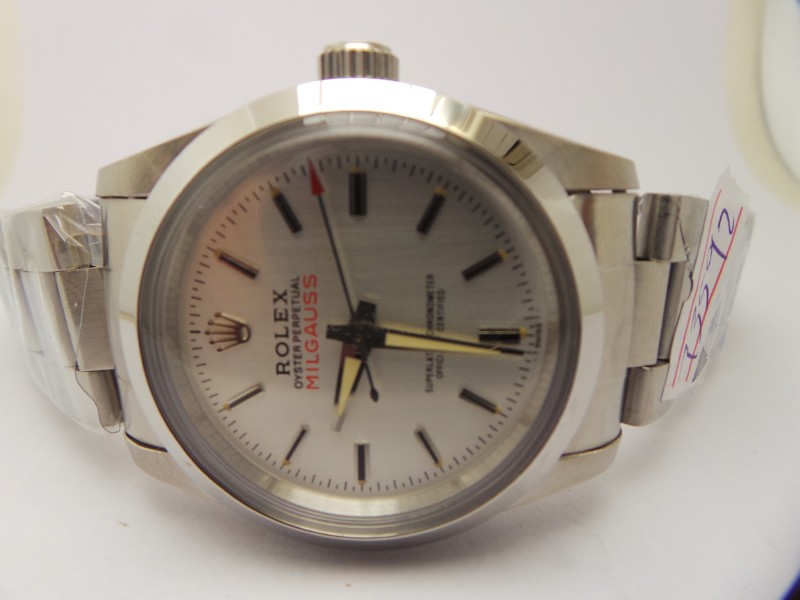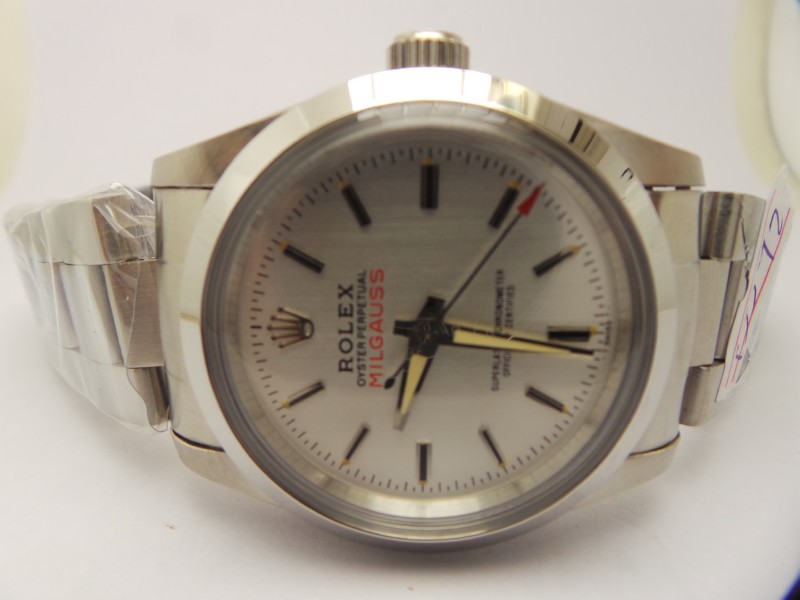 The replica is fully stainless steel made, white dial with black printing, coupled with stainless steel case and bracelet, this replica watch looks very elegant, fresh and common design, but the dial has a good readability because of red "MILGAUSS" lining and red second hand tip.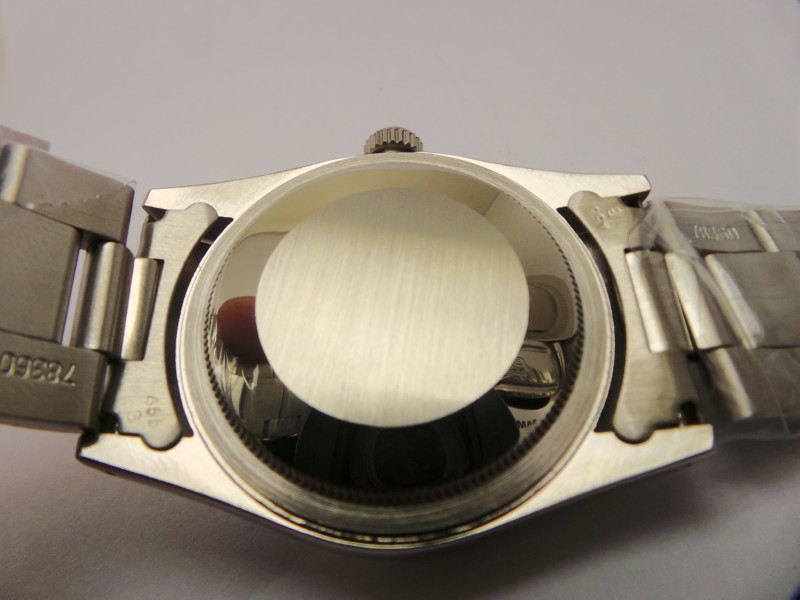 The case is measured to be only 37mm in diameter, which is a little smaller for people who love modern large-size watches, but I think they would not require too much on such a watch with so many charming vintage features. The whole watch is brushed on case and bracelet, the center of case back is brushed while its round edge is polished. The design of bracelet is different from other Rolex's because it is riveted bracelet.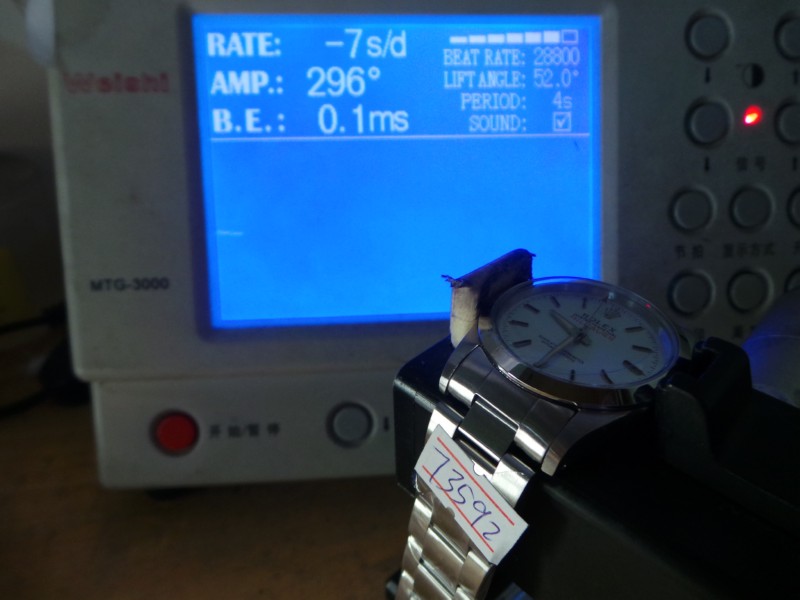 I think the watch will fit me very well because it is just a right size for my thin wrist. I love the dial design, it is simple but has its own characteristics. For example, have you noticed the steel hour markers? The hour markers at 3, 6 and 9 o'clock are wider than other hour markers. There is a small dot next to each hour marker, they are luminous at night after absorbing enough light during the day. There are also other features that make this Rolex unique, I can not tell all of them because I do not have a rich knowledge about these, I only have a little chance to learn some from replicas.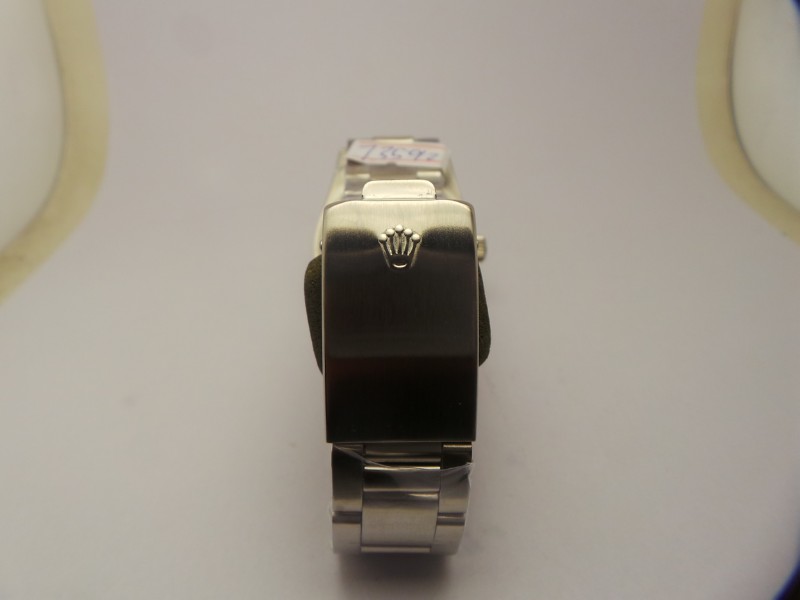 The stock status of this replica is unsure because the factory only released a few pieces each time, so please be hurry to contact me if you are interested in.