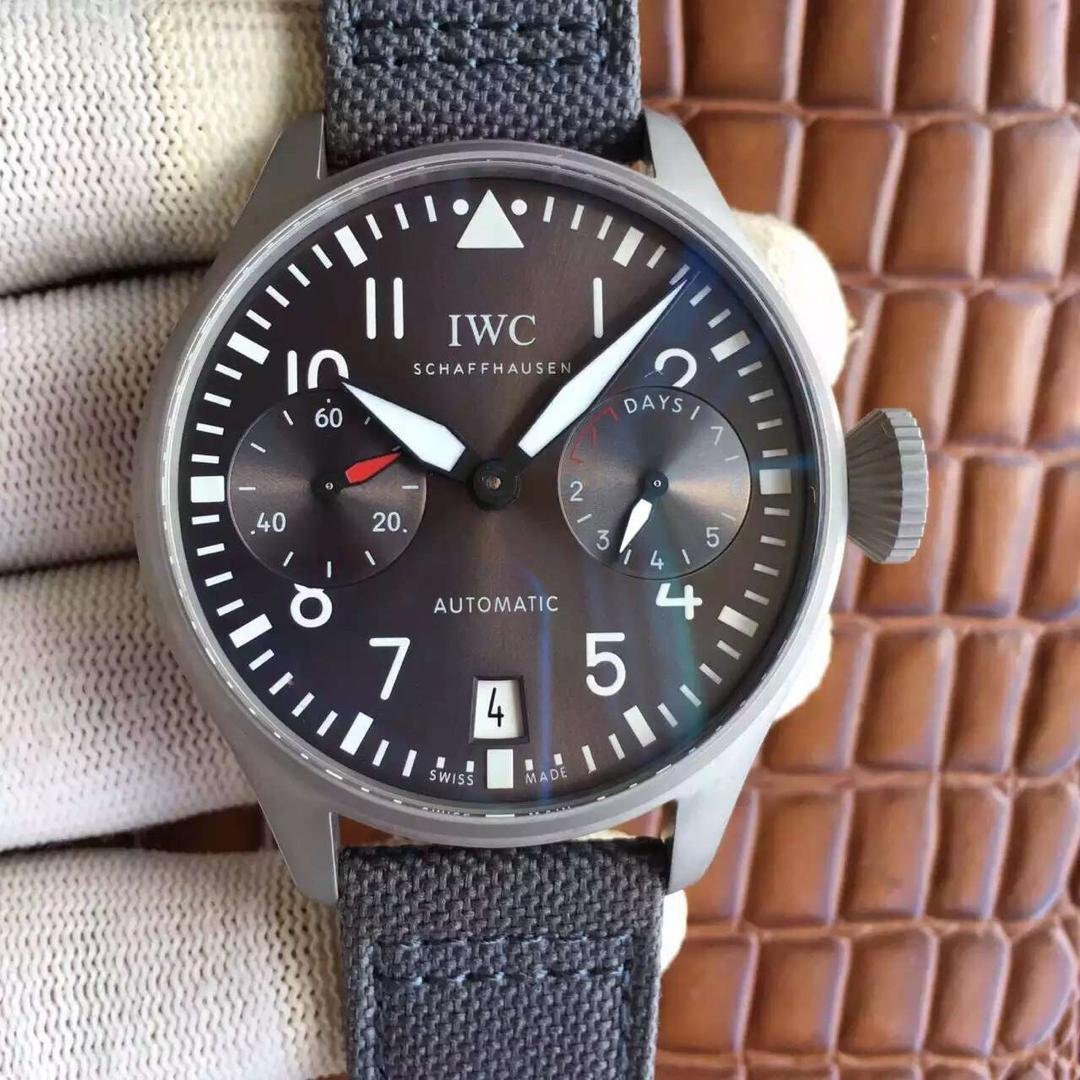 The watch that I want to share with you is a replica IWC Big Pilot, which is a new model that IWC just released. There is no reference number for this watch so far as it is new arrival. And, it will be very appreciated if you would like to share your knowledge and comments on this watch with me. We have been seen so many excellent IWC replicas in the market, such as Portuguese series, Portofino, Big Pilot chronograph, etc. Every replica IWC timepiece is masterpiece.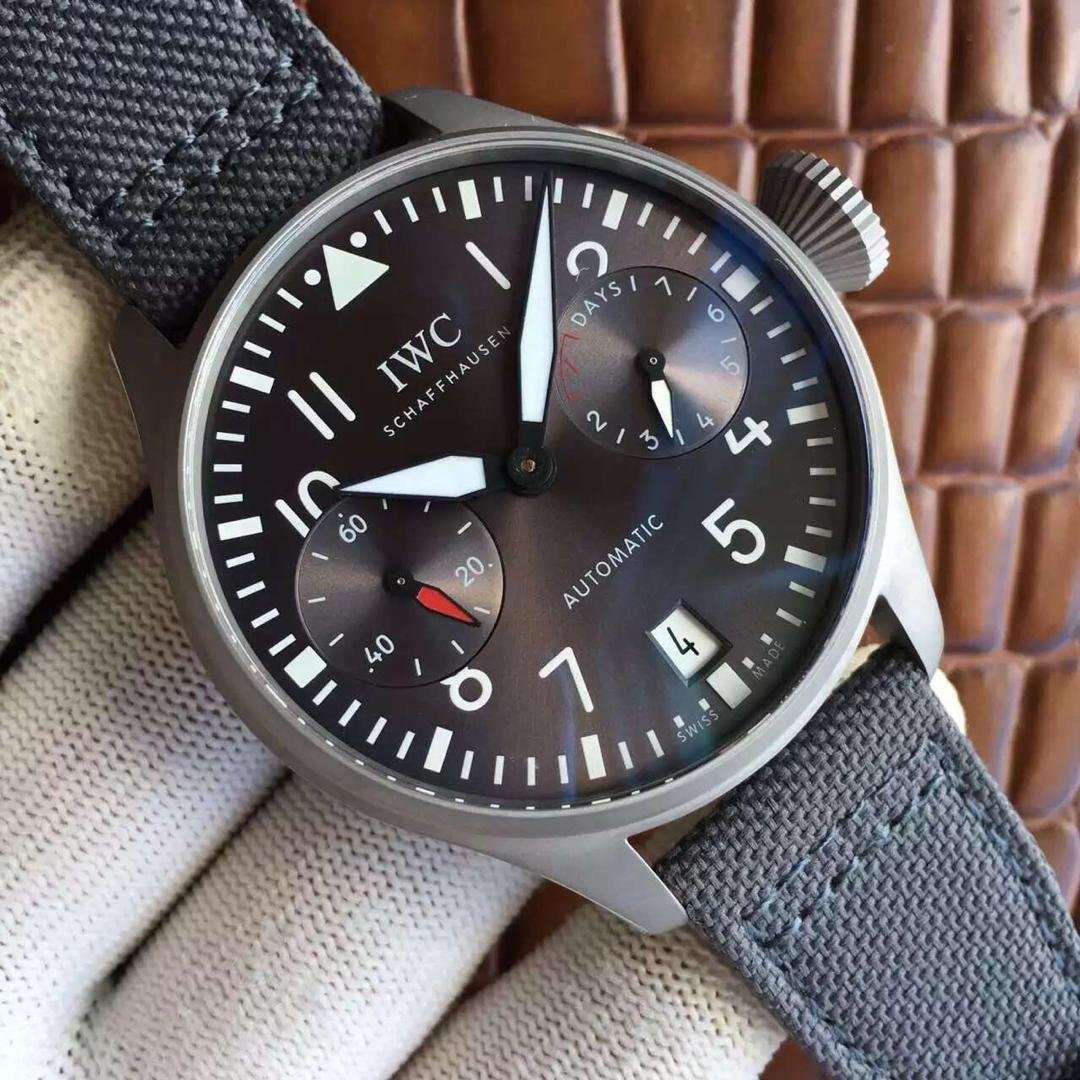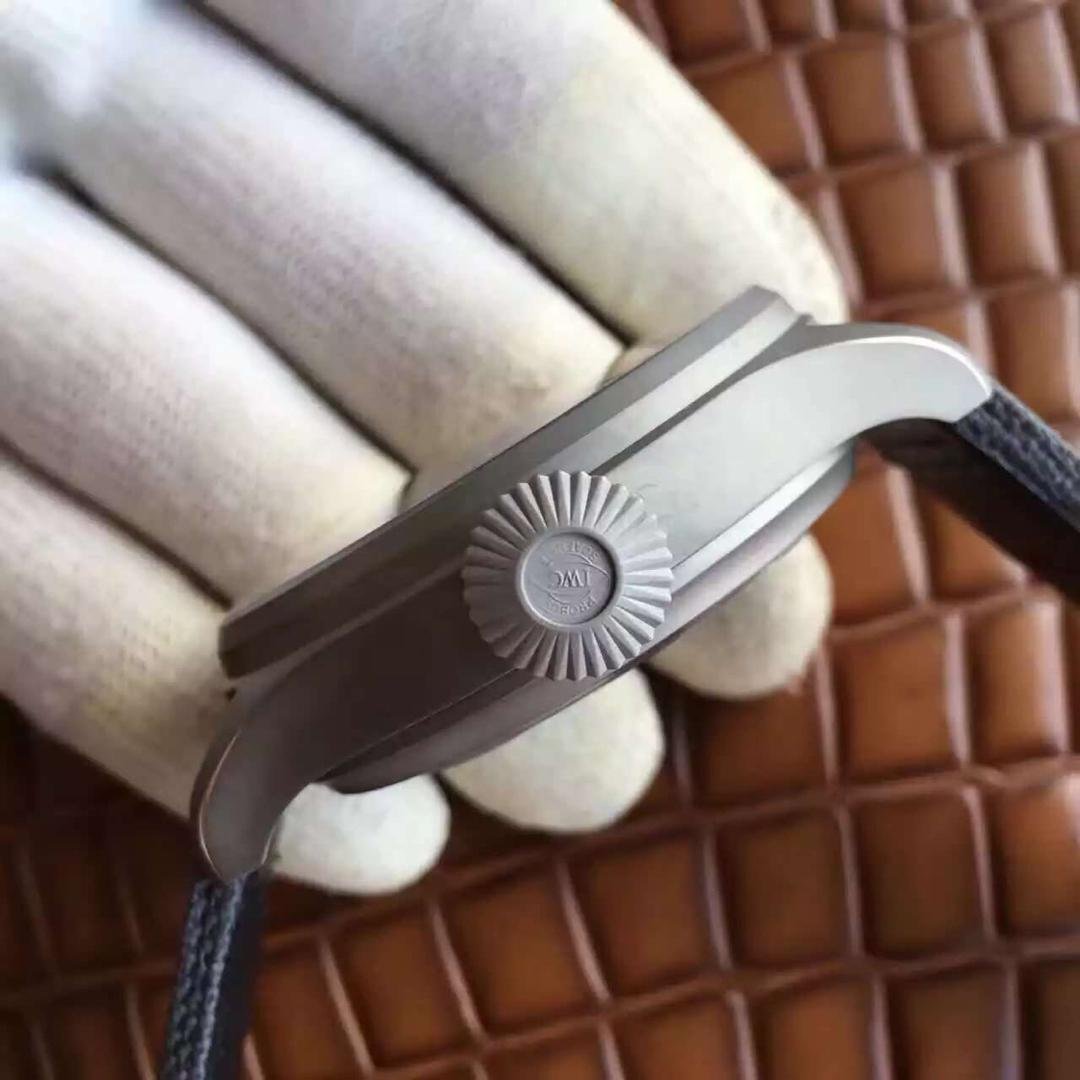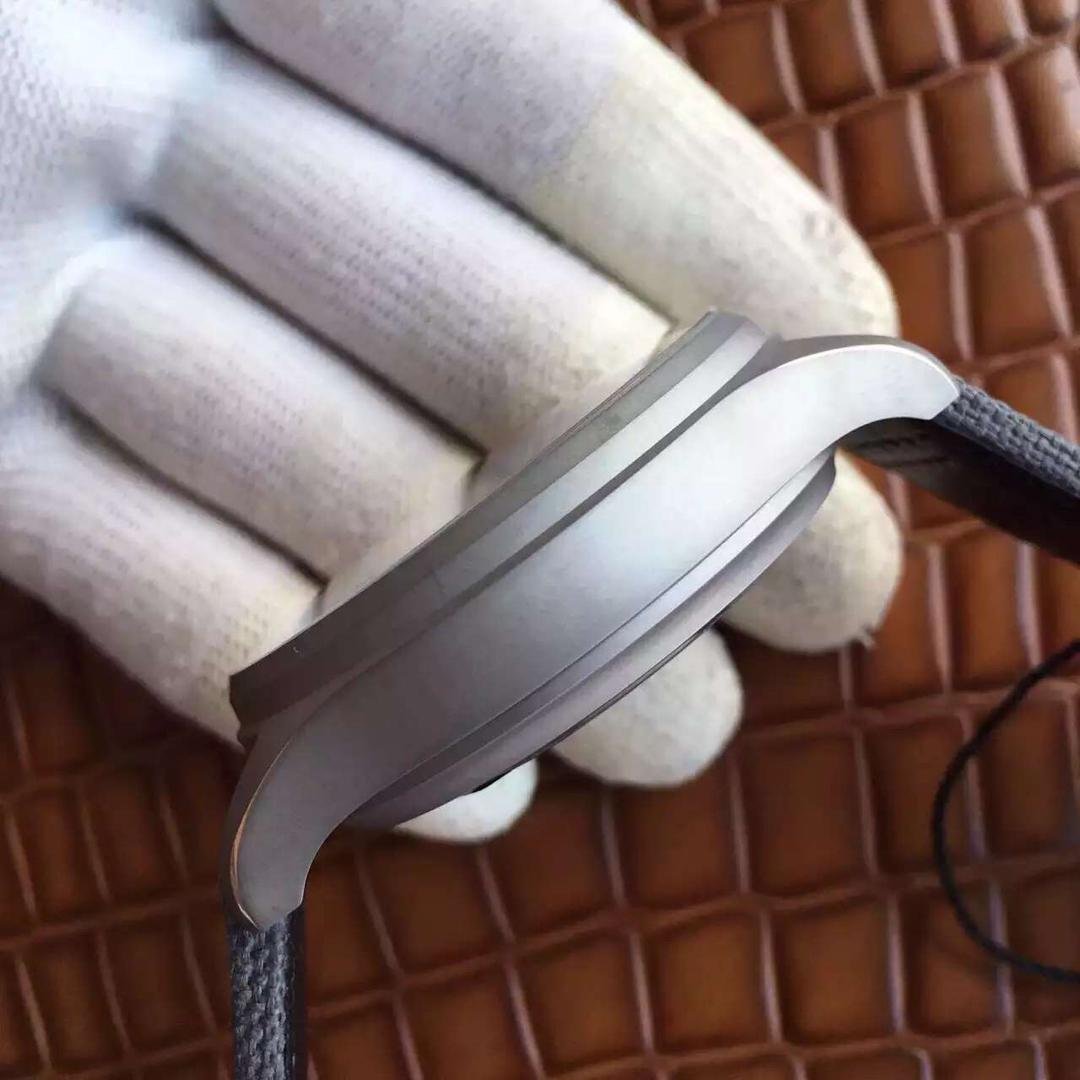 For the new watch models released recently, there is not so many surprising ones, but when I seen this IWC Big Pilot it felt like seeing a lover who haven't met for a very long time. It is surprised and happy from the button of my heart. I admit that I like beautiful things, when we buy a watch, we like its design and look, and I think this is the most important part. In my opinion, there is no difference to buy original or replica watches, because replica watch's design and quality is the same. Mostly, we are always attracted by its appearance.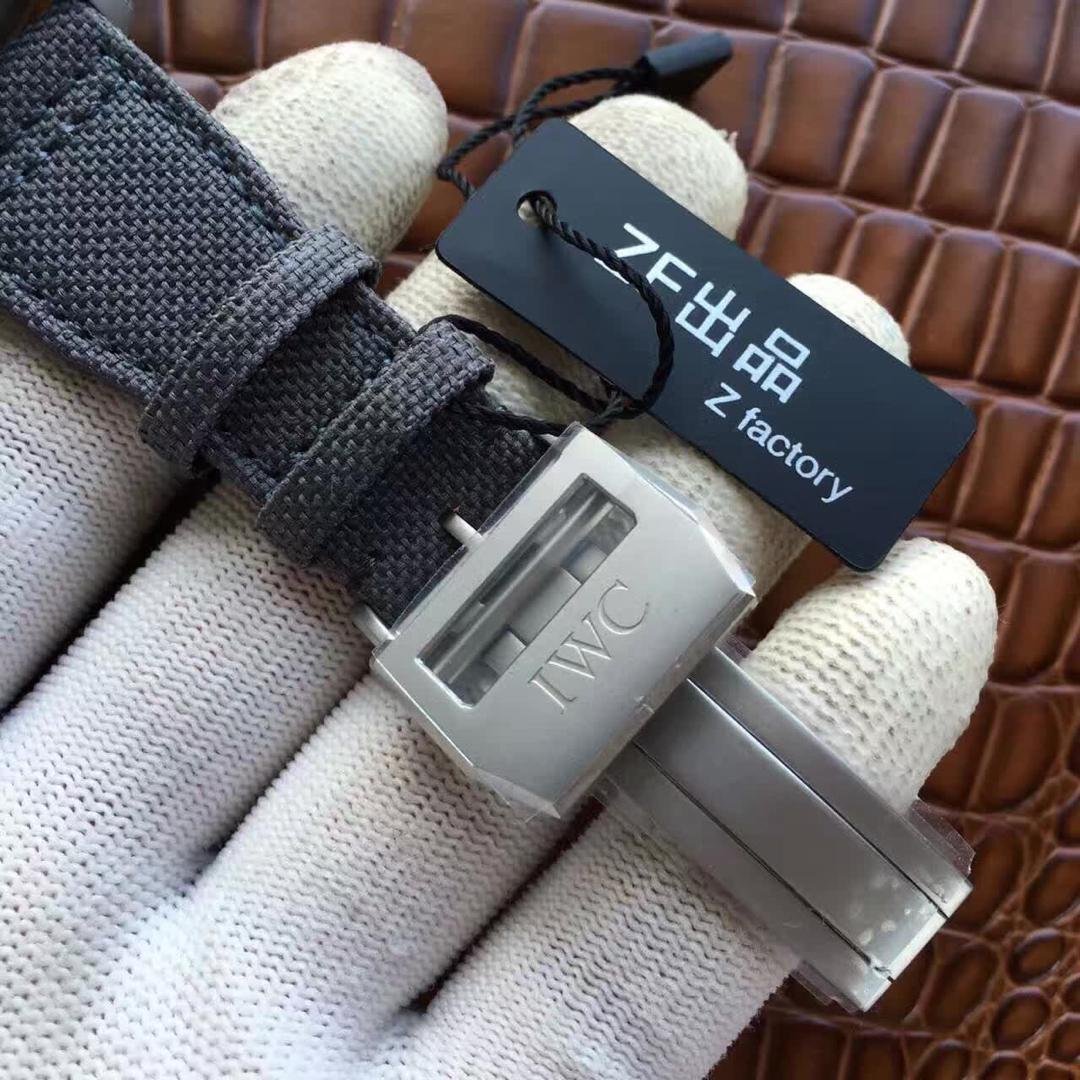 This is the first watch made of aviation aluminum I have seen, it is lighter than the normal stainless steel watch on weight. The main color is matte grey, and the dial is brass, very elegant and passionate design. While turn the dial around, I can see the metal texture and light from it. Meanwhile, the 47mm size is also popular among the young. The function is including hour, minute, sub-second and power display. It is driven by a special factory made IWC Cal.51111 movement. Besides, the needles and markers are superlumed, very convenient for reading the time in the dark.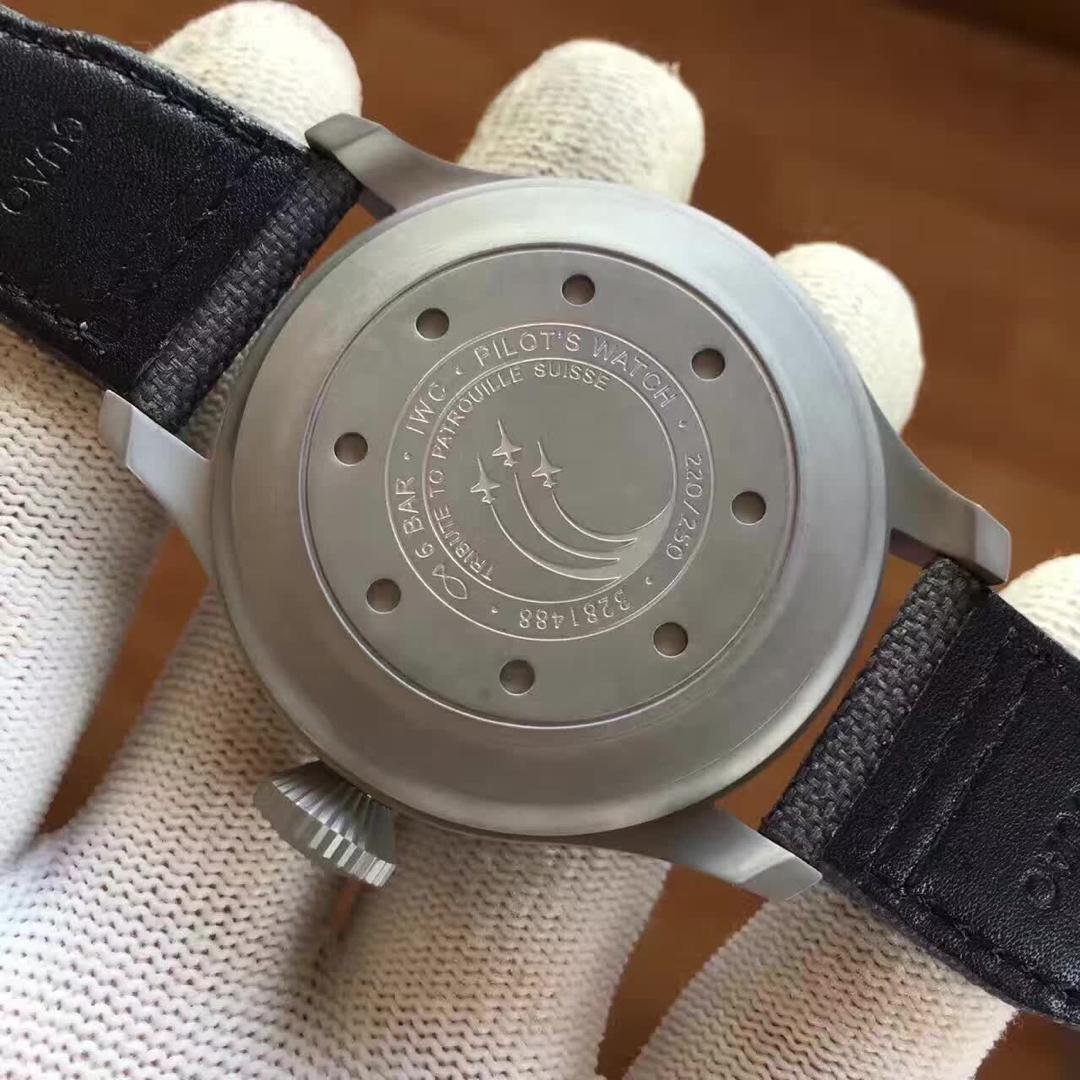 Many IWC fans are dissatisfied the ordinary Big Pilot or Pilot Chronograph's back case design. As a limited edition, this replica IWC Big Pilot engraving with its version logo and there are three flying aircrafts, and this is the main theme for its limited edition. The bracelet is made of grey nylon, and the clasp has IWC logo. Z factory cares every detail very well, I think this is why they can always made high-quality and amazing replicas for us.