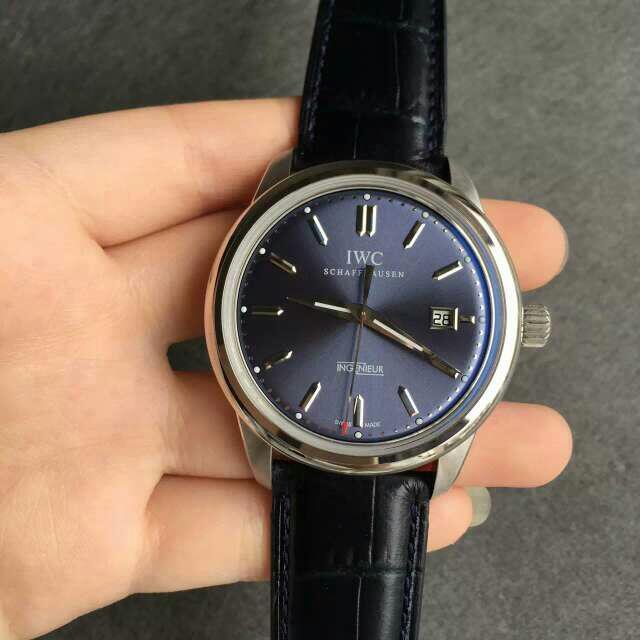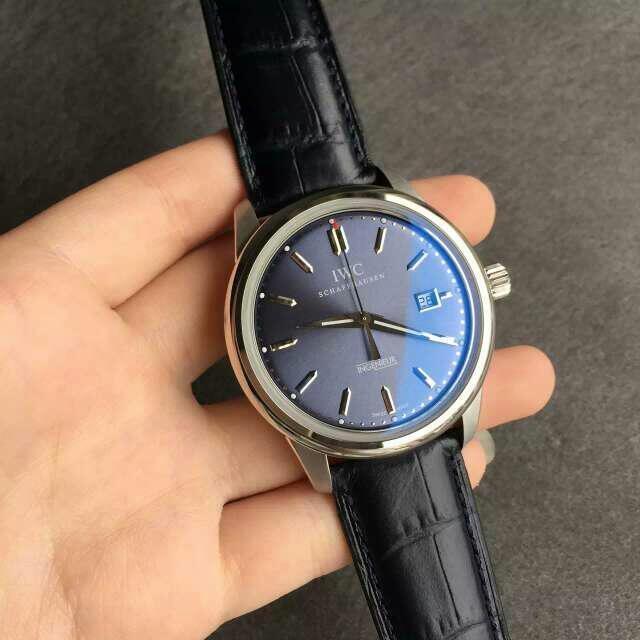 Today, the main role is a vintage IWC Ingenieur replica, it is Laureus IW323310, which is the best replica Ingenieur which Noob factory has ever made. Although it belongs to vintage Ingenieur series, its design is full of modern watch making elements. Besides Portofino, I think Ingenieur IW323310 will be the best watch to fit your business suits. It will perfectly act as a casual watch. Modern case design with vintage dial, the replica gives you two different visual effect.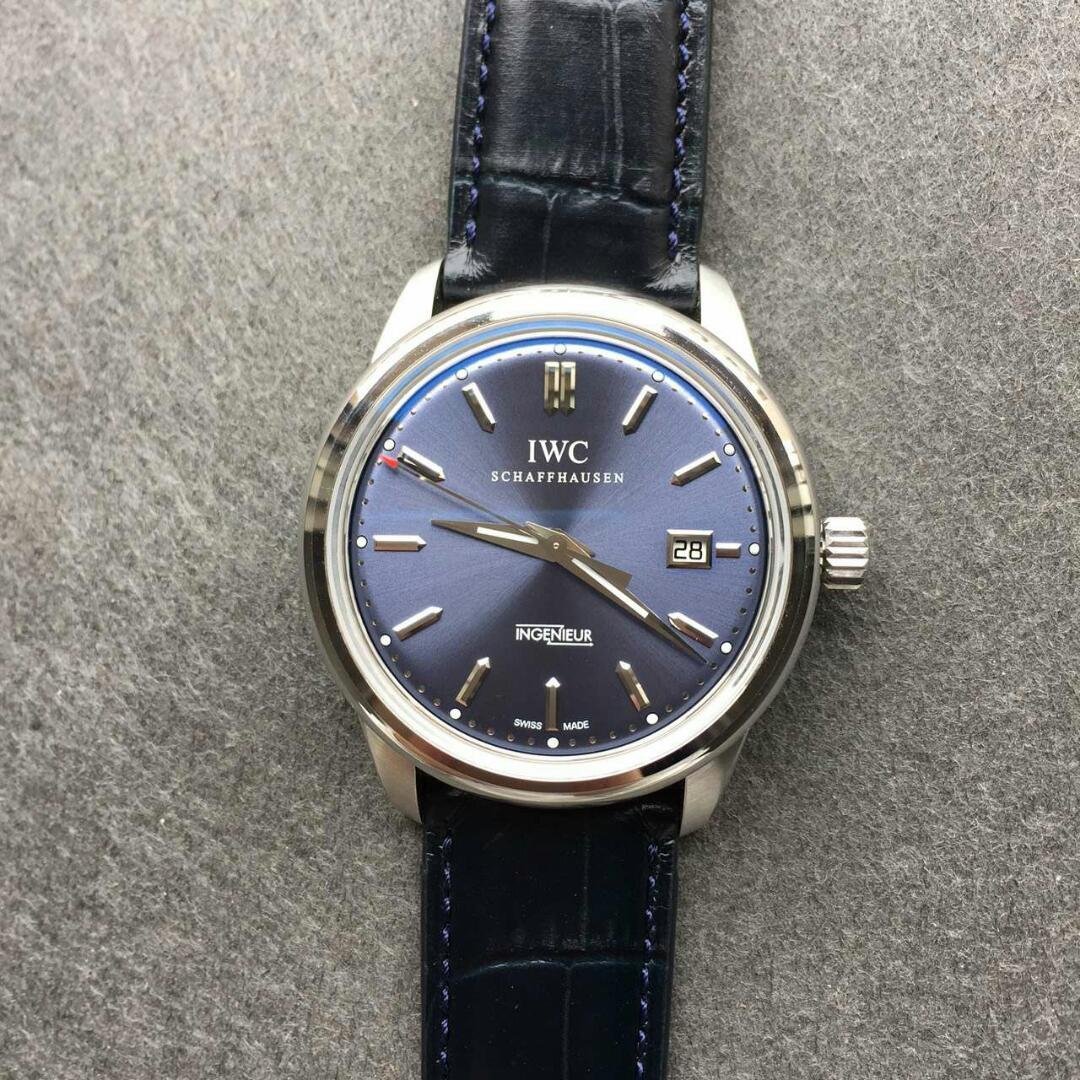 Noob factory has released several versions for this Ingenieur, and the one here is going to be introduced is the best version. With clone Cal.80111 movement, which is closest to genuine design. Whether engravings, shock absorber, balance wheel or black screws, the movement is cloned according to original IWC 80111 calibre. At the same time, auto rotor uses bronze as main material and has sunray patterns being polished, the surface of auto rotor has been plated with aluminum-magnesium alloy. In a word, the factory watch masters spent a lot of time in cloning 80111 movement and finally achieved perfection, it is the most beautifully polished auto rotor I have ever seen on replica watches.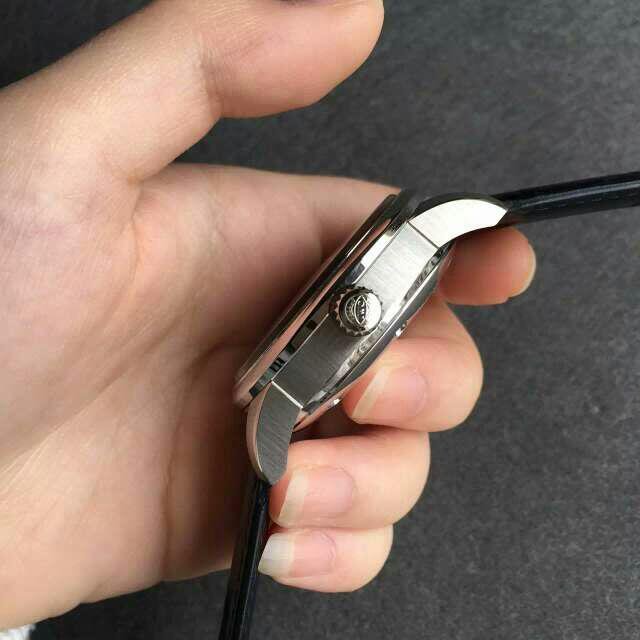 The case, which uses polishing on bezel, is 42.5mm in diameter and 14mm thick. The case back is solid with engravings, there are grooves on the edge of the back, you need a special tool to open the case back. Actually the highlights of the replica all lie in its dial, which exactly refects its vintage features. First, raised silver hour markers have a tip end, they are different from hour marker design of modern Ingenieur. There are 12 small lume dots next to each hour marker, these lume round dots use original SuperLume C1 material, so they could offer a strong and durable green light in the dark. Central vintage second hand has a red tip, which looks beautiful and increases the readability of the dial, which is blue with sunray patterns.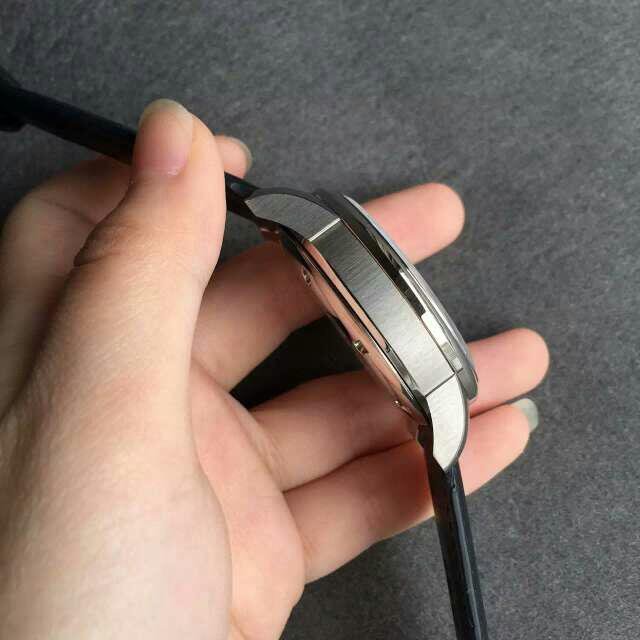 Black leather band is made of genuine calf skin, it has blue hand stitching, which is matching the blue dial. The clasp has delicate polishing and brushing craft, with correct engravings on front and back.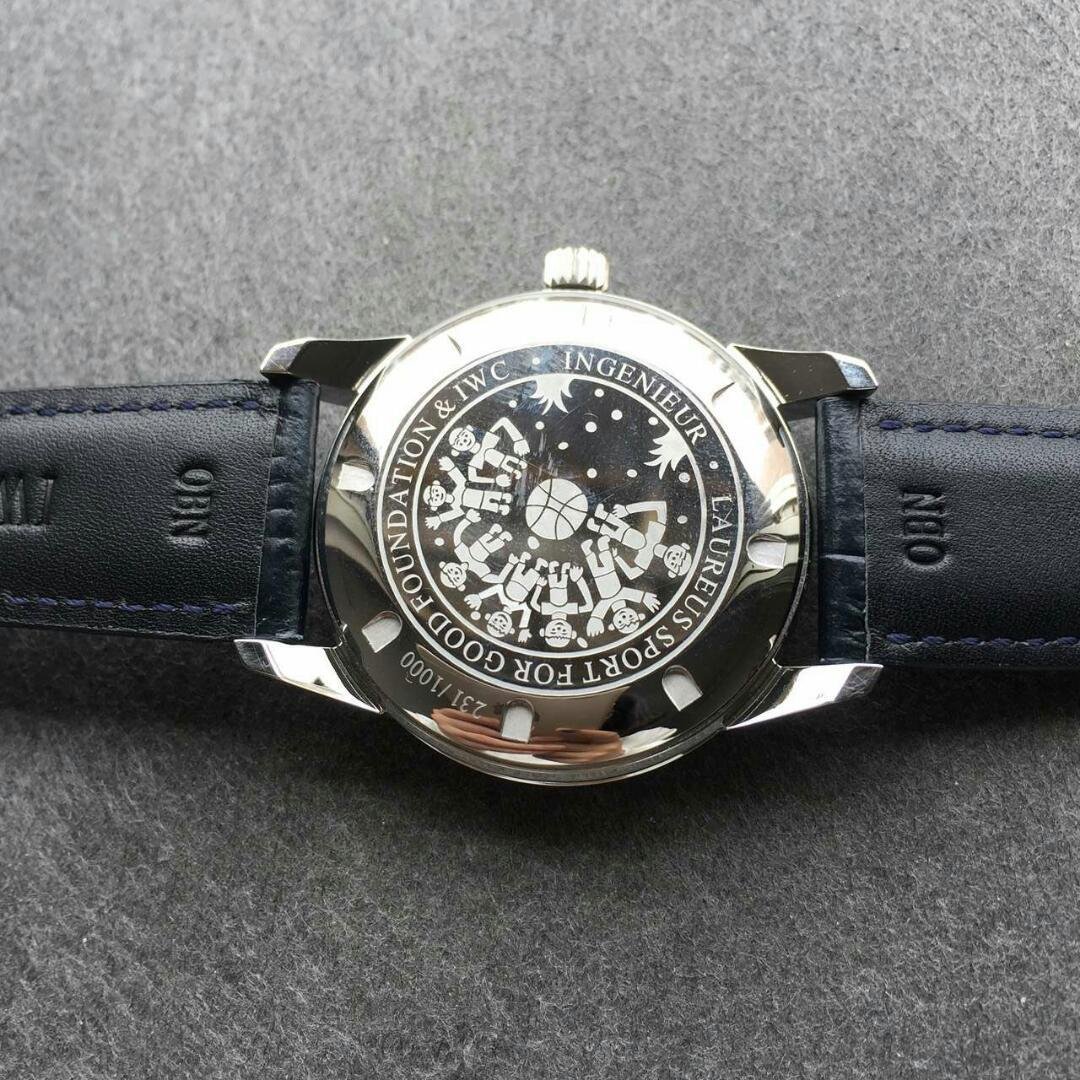 Ok, this is all review of replica IWC Ingenieur. I believe you guys have a basic understanding of it. With superior quality polishing on case and genuine leather strap, the replica brings a good wearing comfort, featuring an unique vintage Ingenieur dial, it gives you extraordinary visual enjoyment, driven by modified clone 80111 movement, the watch could run more accurately and stably.