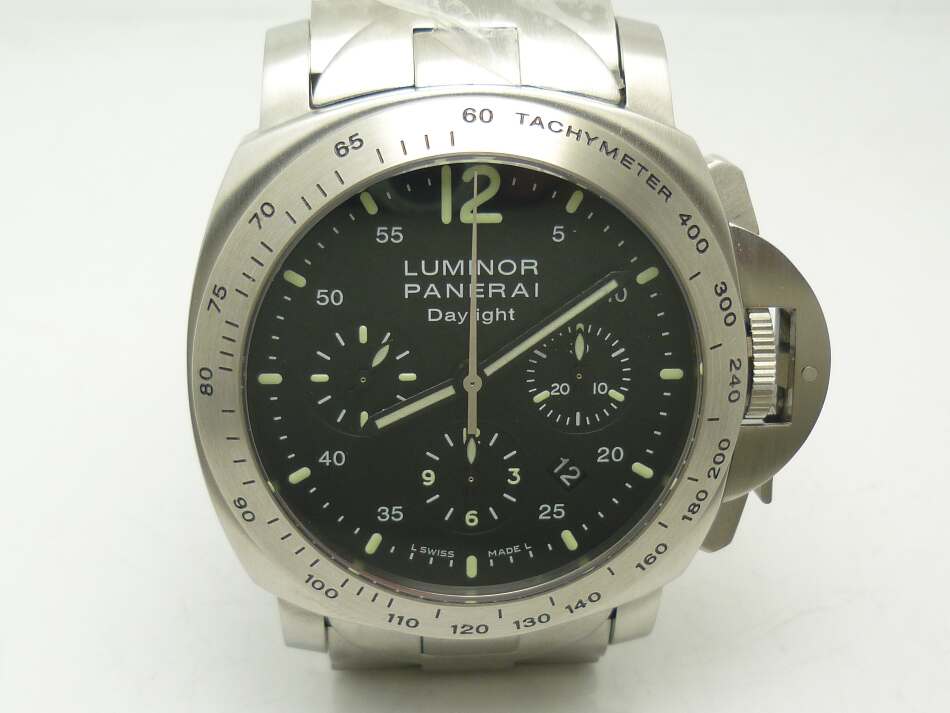 In past two years, Panerai's world is full of titanium, ceramic and professional diver's watches, they seldom released full stainless steel PAMs, but I have to say, those PAMs in old times with steel bracelet created the sale myth of Panerai, like this PAM 236, it soon became the best seller after being introduced to the public by Panerai, the full stainless steel outlook makes it the best one of people who like bracelet watch. Actually PAM 236 is an old watch that was already published before 2010, but I still find it has a great charm, now having a replica on hand, I want to show you guys why PAM 236 attracted so many watch fans.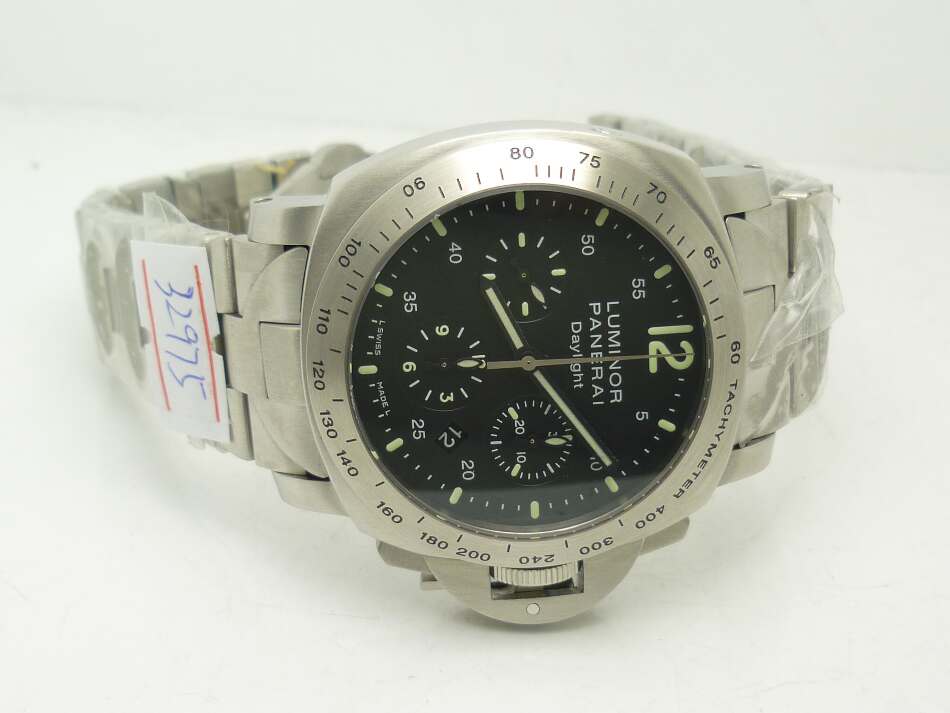 There are a lot of other PAMs worthy being discussed here, but I have talked so much about these vintage and diving PAMs, now I bring this old face that you guys have not seen for a long time. Another good news is the factory has reduced the price of replica PAM 236, so that is a good chance for watch fans who love bracelet and robust Panerai watches.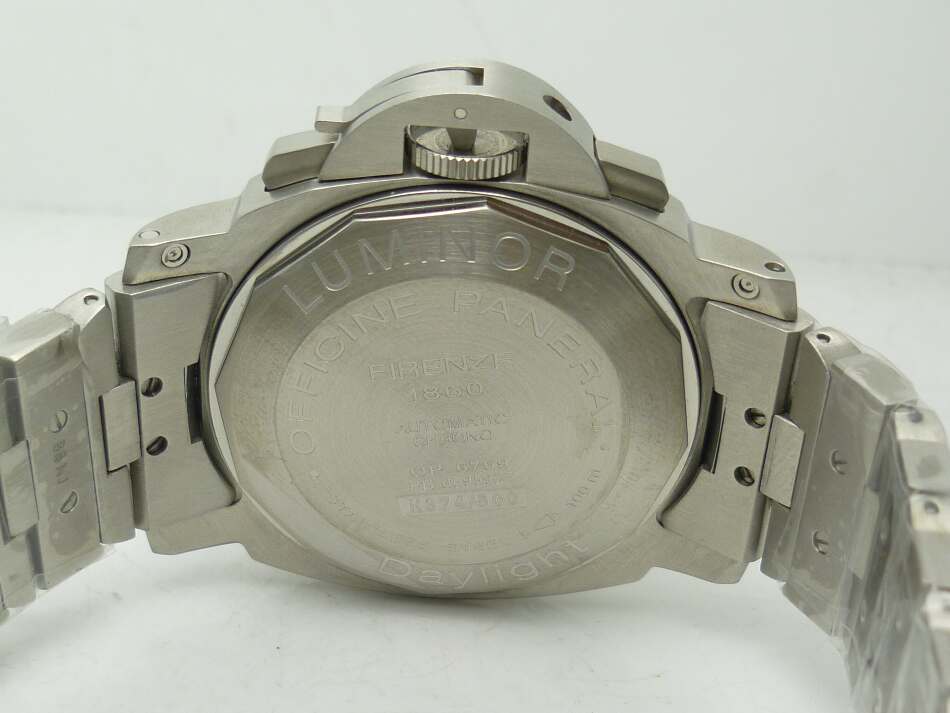 The replica is the best Panerai Luminor Daylight in the market because the factory bought three genuine PAMs 196, 236 and 251 to research every watch part carefully, the movement equipped by this replica is also the most stable Asian 7753. The biggest features of the replica PAM 236 lies in its strong construction and stainless steel bracelet.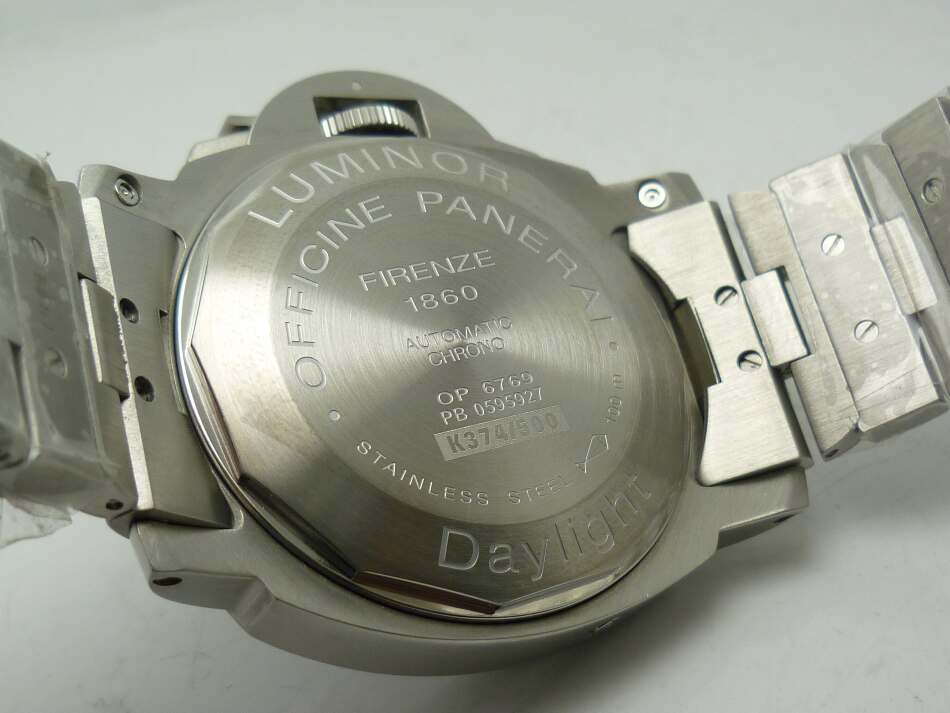 The Panerai Luminor Daylight replica is measured to be 44mm in case diameter, case material adopts the highest level 316F stainless steel, which is brushed, including bezel, crown and lugs, each watch part under your eyes is brushed. The crown bridge is the same as genuine, you must pull open the lever or the crown could not be operated.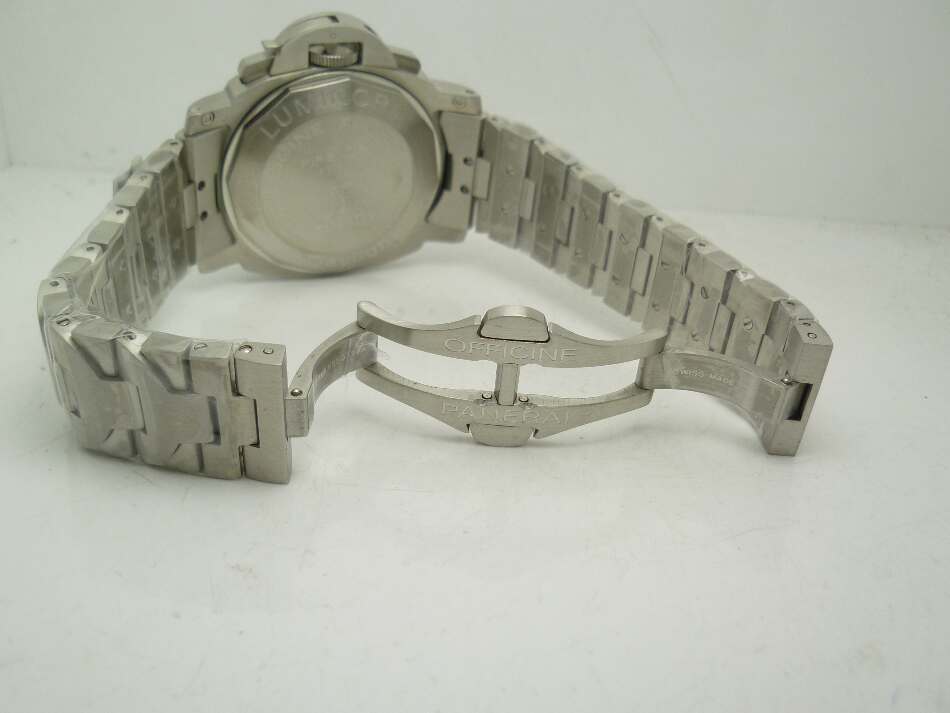 Black dial has bar-shaped hour markers except the big digit at 12. Minute scales, including Arabic numbers 5-55, are all in white color. There is a small date window positioned at 4:30, which features white date font in black background. The printings under 12 o'clock "LUMINOR PANERAI DAYLIGHT" are also in white, which is in a highly contrast with black main dial. The dial is different from other Panerai dial because those hour markers and hands are applied with great quality luminescence that looks a little cyan. I did not take the lume photo, but the replica dial gives a strong green light in dark place.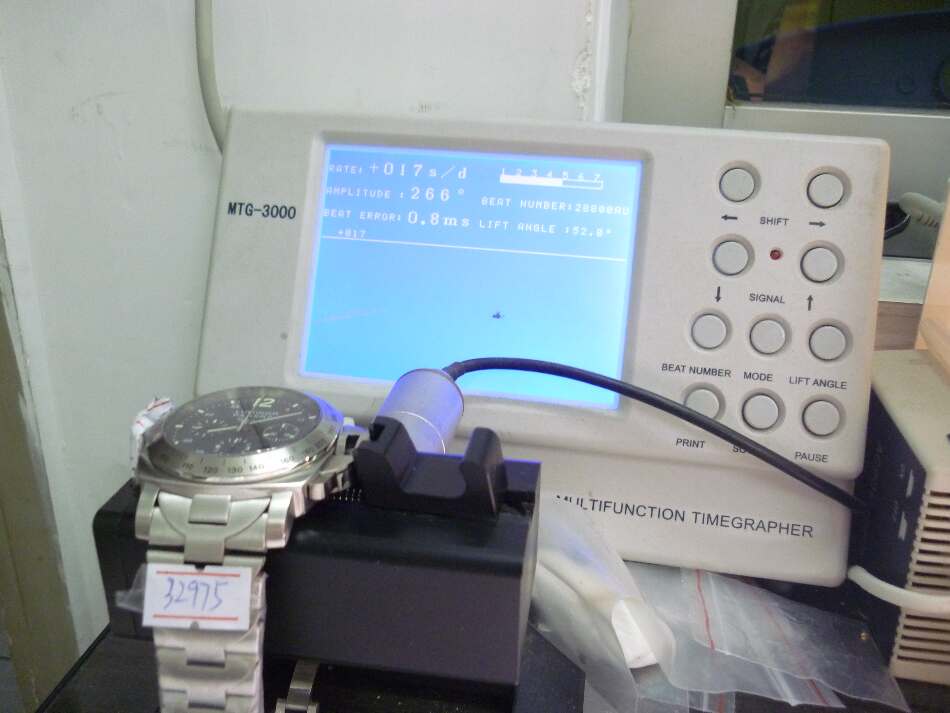 On the solid case back, besides being engraved with series name "LUMINOR DAYLIGHT", there are also other engravings like "FIRENZE", "OP 6759" and limited quality number. You must use a special tool to open the back, the movement inside is Asian 7753, which is decorated to the outlook of OP XII, there are blue screws on movement plates and blue engravings of "OFFICINE PANERAI OP XII" on movement rotor. The movement plate on the basis has beautiful Geneva Stripes decoration. Any way, the movement is in high grade and could offer chronograph function as precise as genuine.
Having been tired of wearing those distressed ASSO leather strap, try such solid and thick bracelet maybe bring you a fresh feeling.