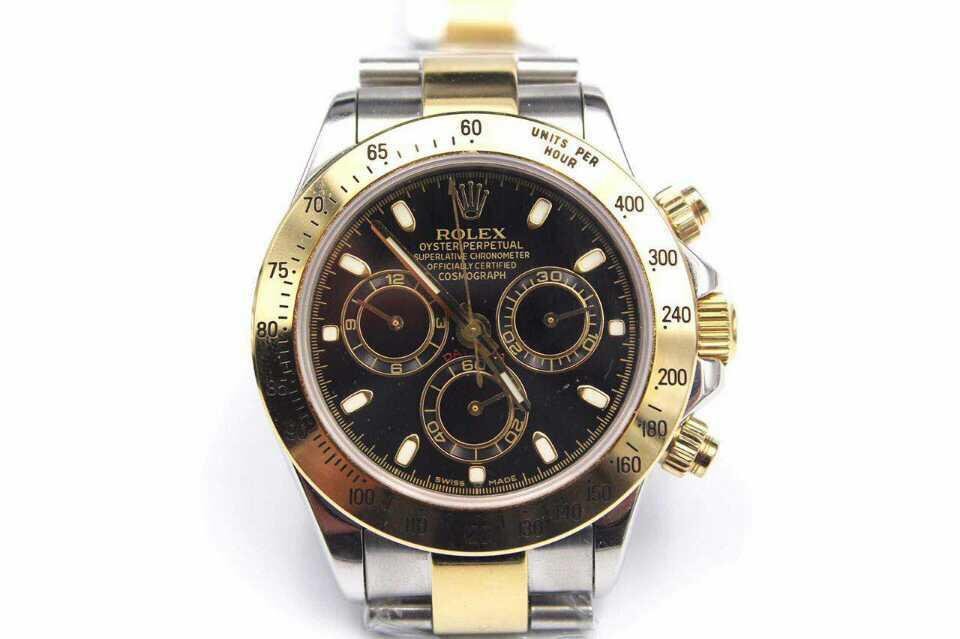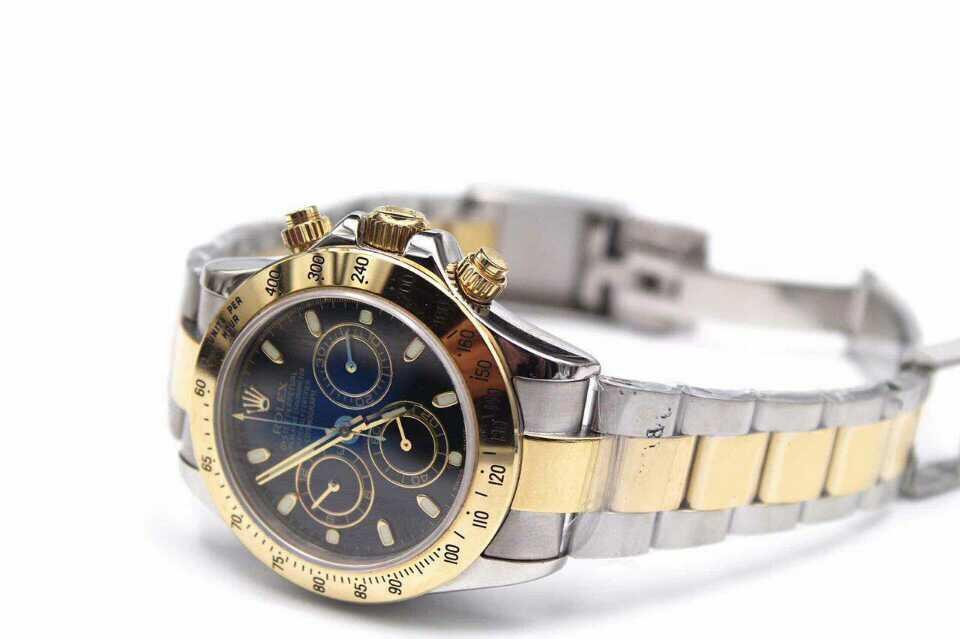 It is a long time to wait for this replica Rolex Daytona to arrive, but fortunately I was very surprised by its super quality and finish. Two tone Rolex Daytona 116523, a very good watch for you to wear in daily life, however, the golden tone also lets you feel a bit luxury. The replica is the latest product of BP factory, which also makes good quality Submariner replicas and has been famous for making replica watches with goold and correct dial lume. I just got this watch from my watch supplier and took these photos for you guys.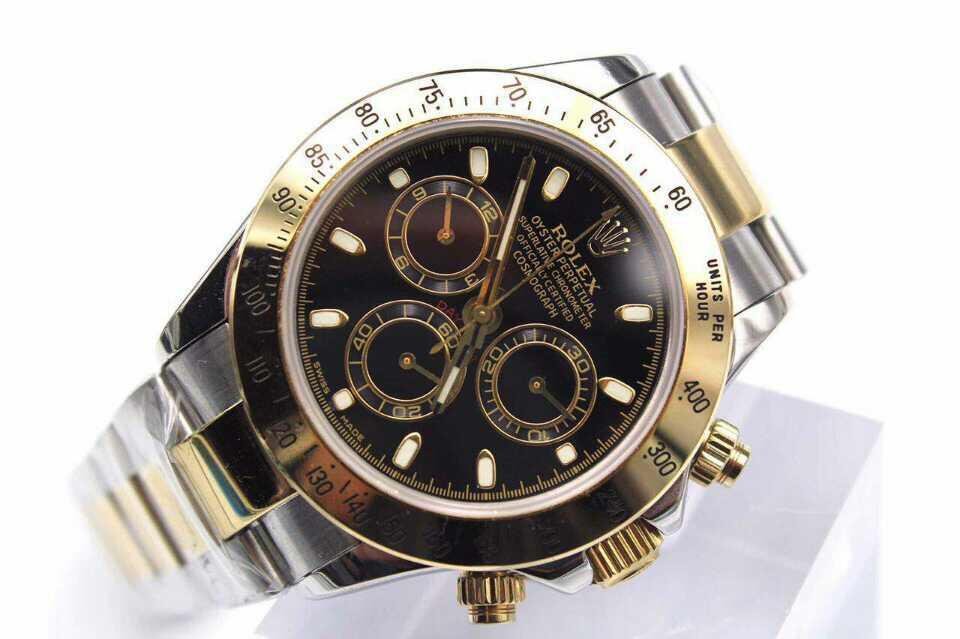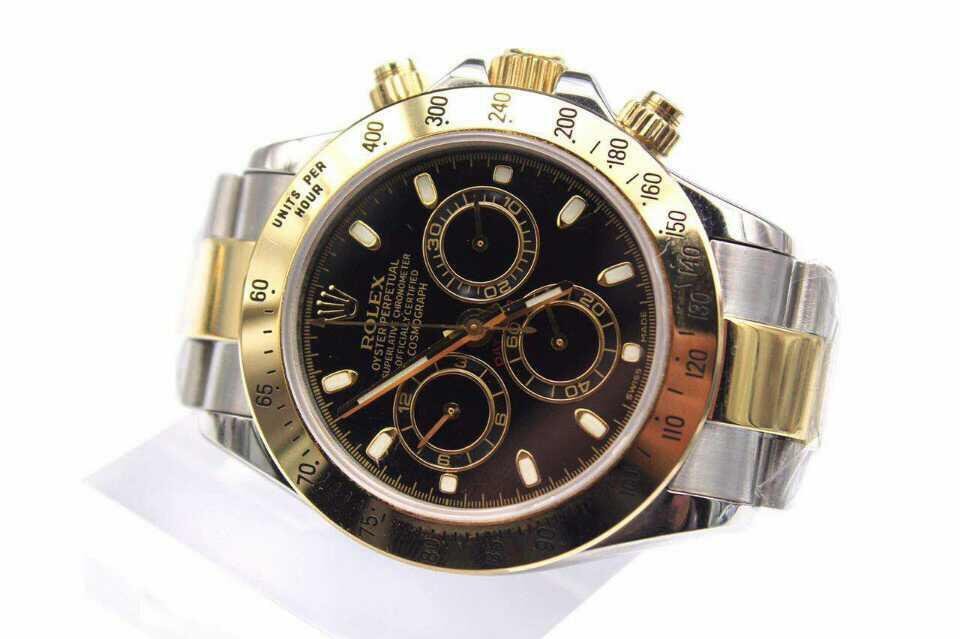 40mm in case diameter, the replica is very suitable for mens wrist, made of 316L stainless steel on base, the surface is plated with gold coating, bezel, crown, chrono buttons and the central links of bracelet all have a thick layer of gold coating being plated. Four lugs are polished while all other watch parts are brushed. The silver and golden tone of the replica mixes very well so that the replica does not look too shiny. On the dial, main black color really matches well with the golden dial details, three subdials have golden circle, hour markers are in golden and feature white luminous material, so are the hands, see the lume picture below, a strong green light and very beautiful, isn't it?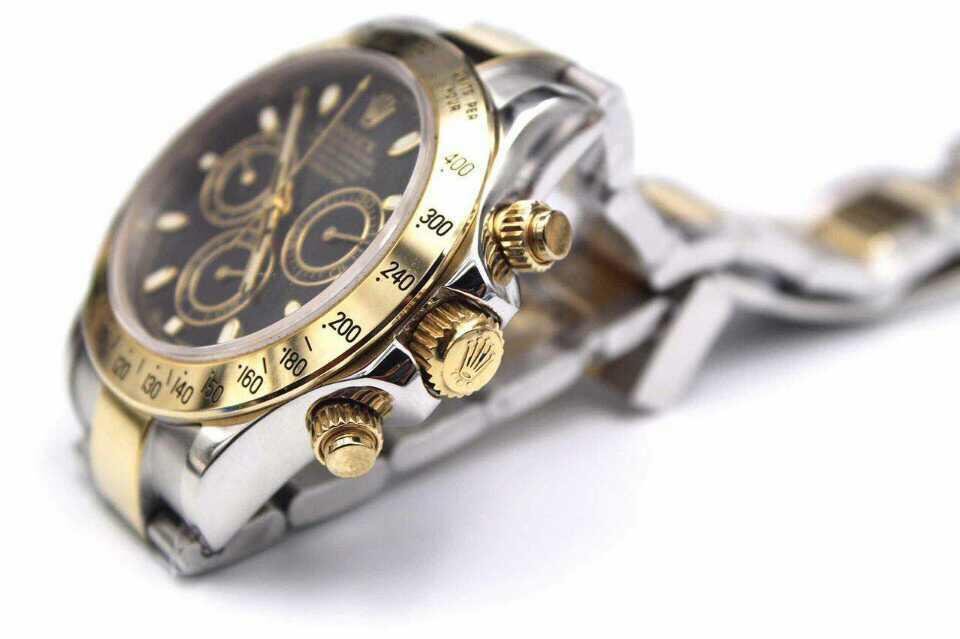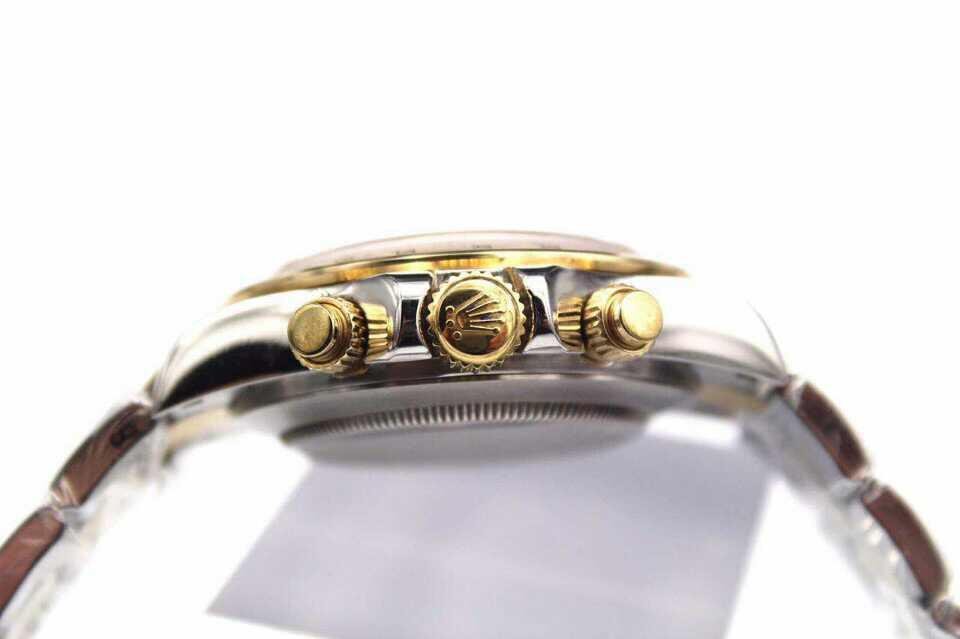 People should not doubt the chrono function of this replica Daytona, the chronograph is fully working. Modern replica watch making technology could easily achieve the chrono function, they do the best on Rolex Daytona replica, actually some AP replicas could even be equipped with Secs@12 7750 movement that are the same as genuine, so on this Daytona watch, the central second chronograph hand will start to run when you push the 2:00 button, the 4:00 button is for reset, I will take a video later to show you how to operate.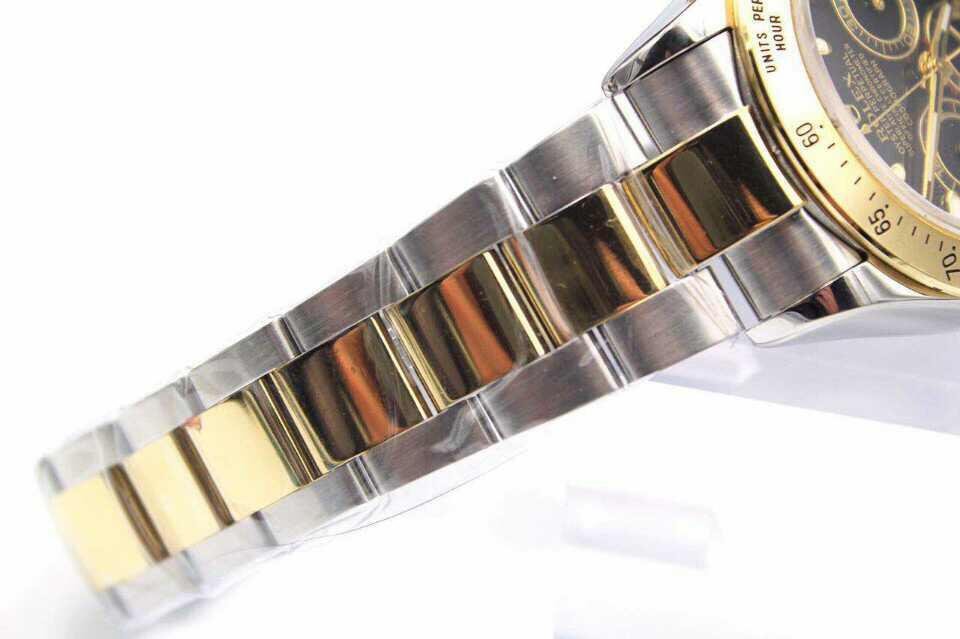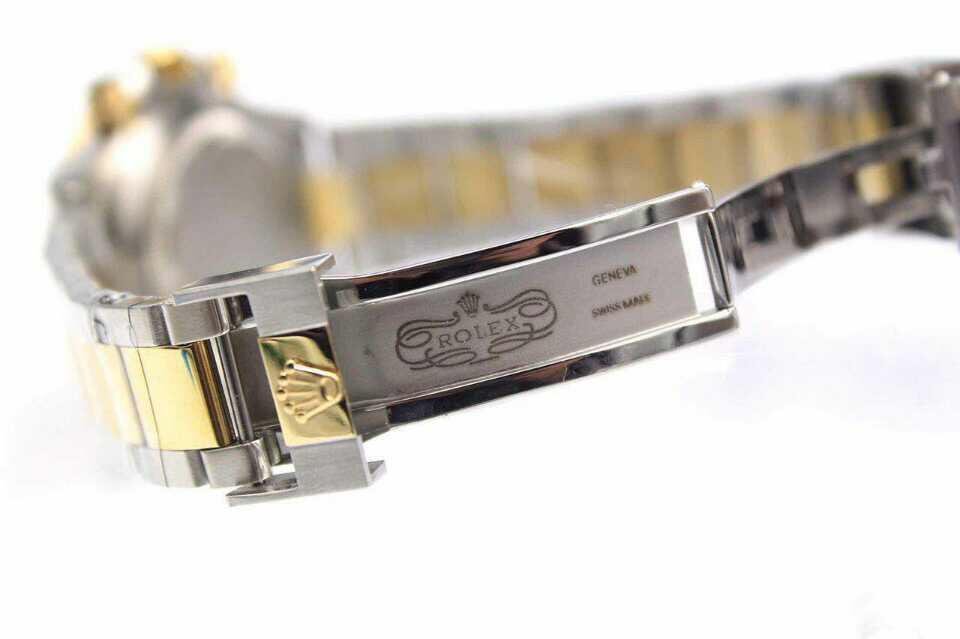 The bracelet is two tone and consists of three section of links, the middle link are in golden. The two tone bracelet is the bright spot of this replica. All links of the bracelet are made of solid stainless steel, although not that high quality texture as original, the replica will have a similar weight to genuine 116523 because of being equpped with a solid bracelet. By the way, the clasp has the same structure as genuine Daytona, the engraving on clasp is sandblasted finished and feels very delicate, it is really hard to describe such texture feeling, you must have one by yourself.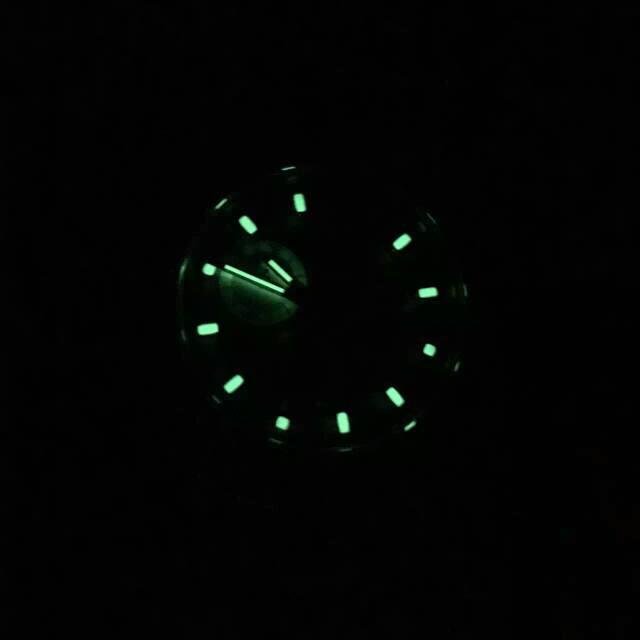 Watch video: