Cartier Ballon Bleu has always been in hot discussion in replica watch industry, recently V6 factory published their Ballon Bleu replica V2 edition, what about the quality, please let us check it.
First, it comes the specifications of genuine large Ballon Bleu de Cartier watch: 42mm in case diameter, it is equipped with Caliber 049 automatic movement, stainless steel case, fluted crown with a synthetic spinel cabochon, silver guilloche dial, rome hour markers, sword-shaped blue steel hands, sapphire crystal, steel bracelet, date window is positioned at 3. The watch is 30 meters water resistant.
Next the two replica we are going to compare are Ballon Bleu replicas from V6 and J12.
Weight and size
As a replica, I think the most important things are its texture and quality. The two Cartier Ballon Bleu replica watches all have good texture and quality, the crystal is also clearly transparent.
V6 version is 41.9mm in case diameter, 13.2mm in thickness. Genuine watch is 42.1mm and 12mm thick.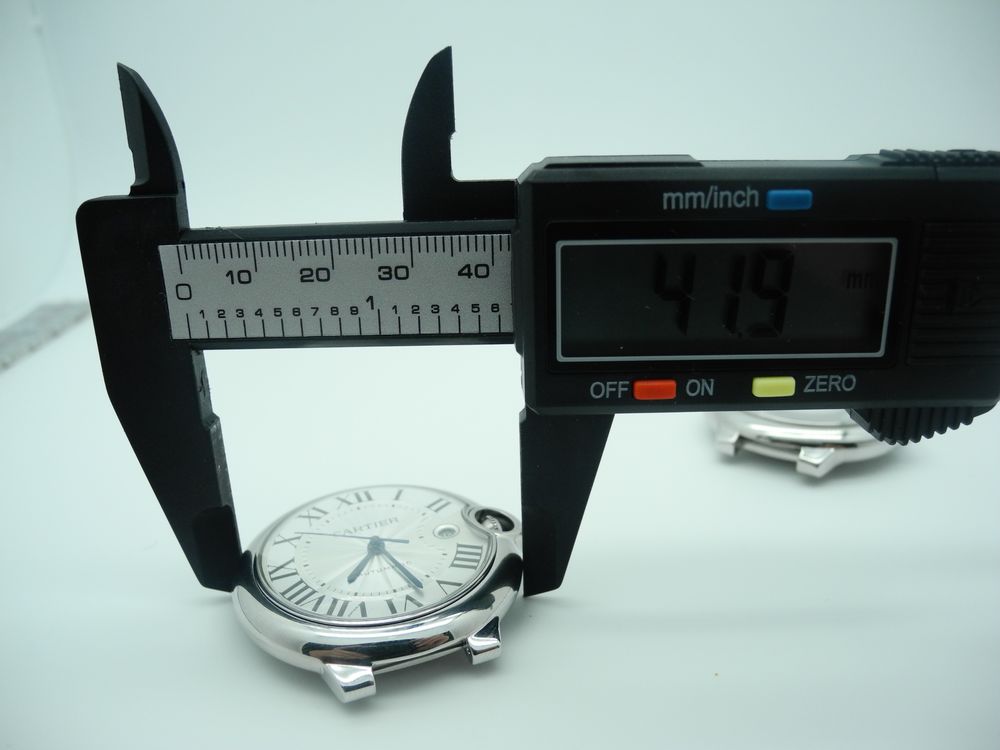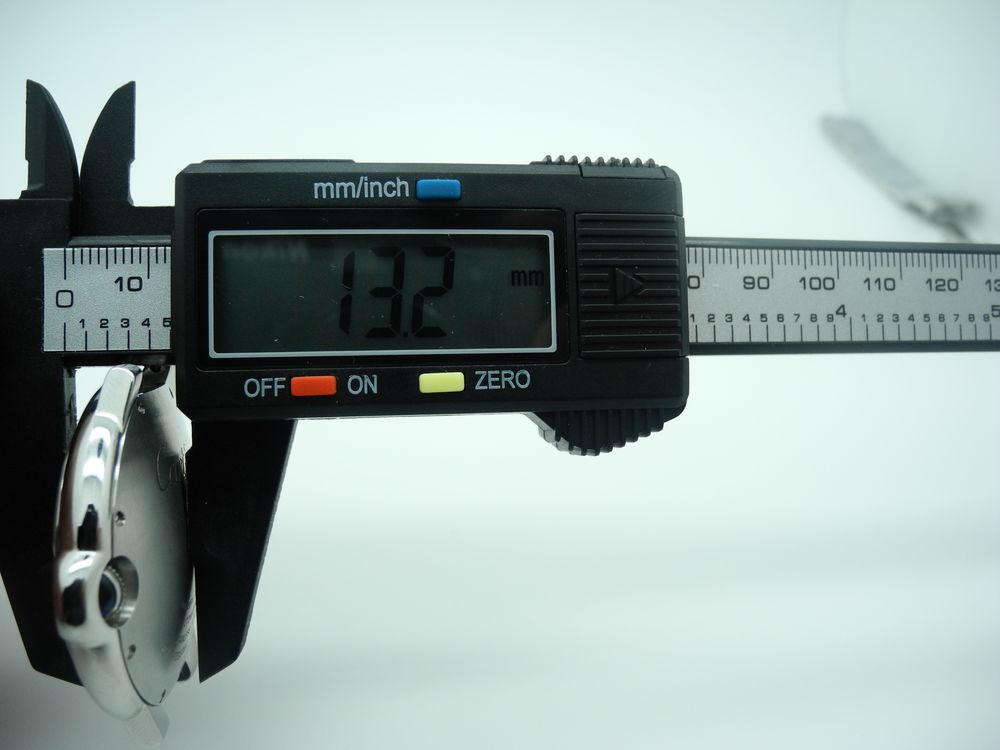 J12 Ballon Bleu replica is measured to be 42.1mm, and 13.5mm thick.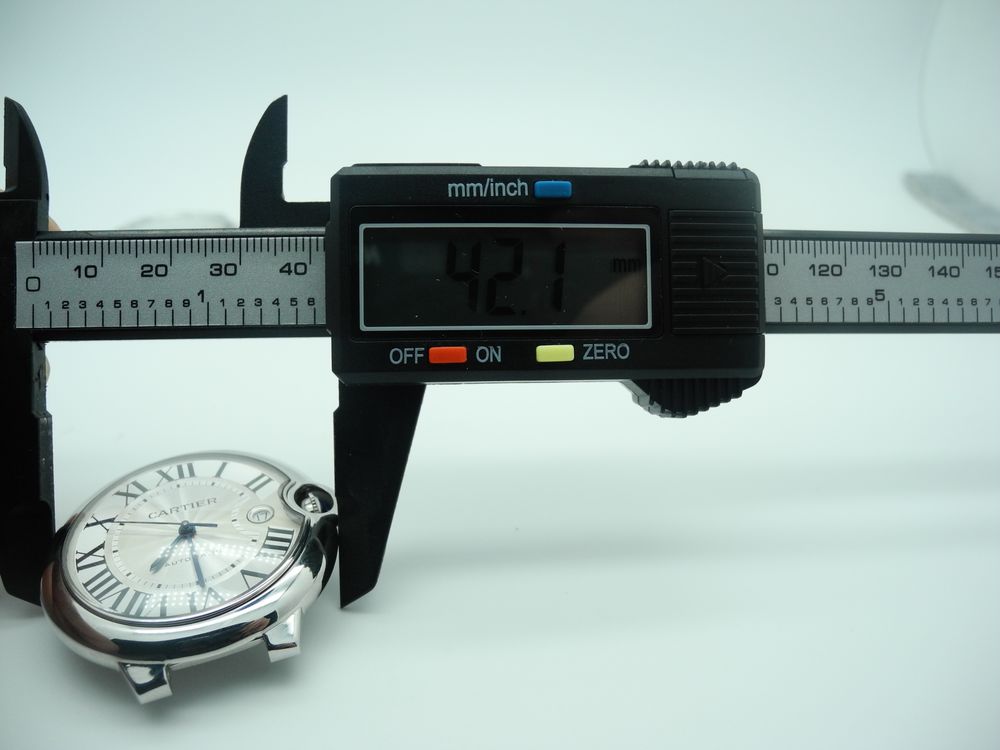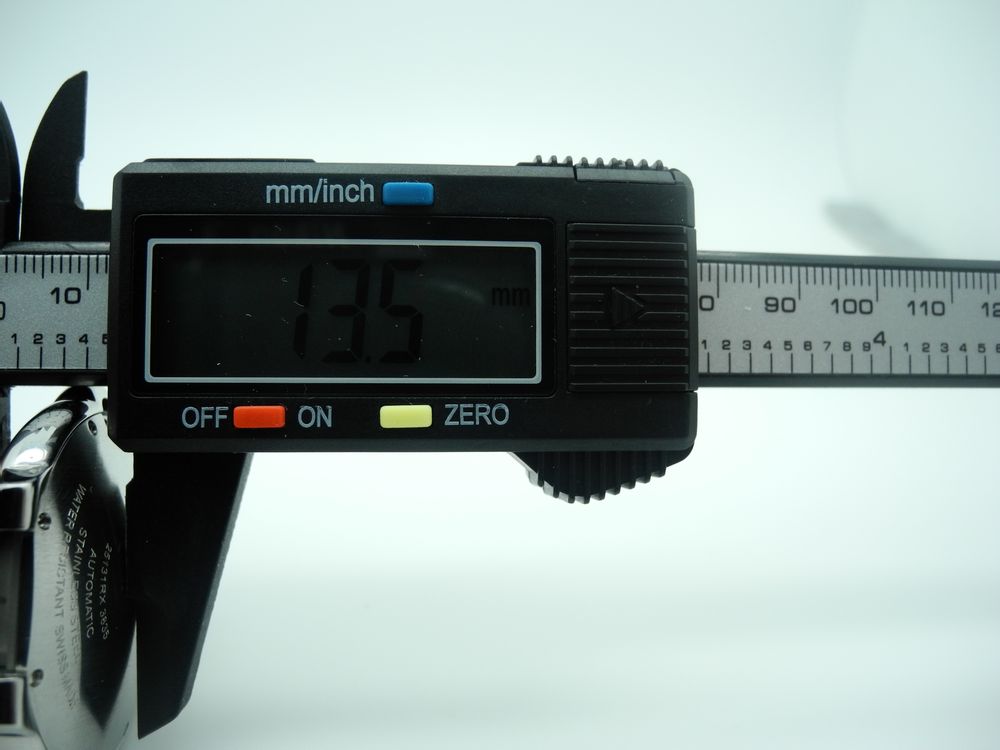 The size of both watch are very similar to gen.
V6 Cartier watch weighs about 147g, the case is 61g and bracelet is 86g.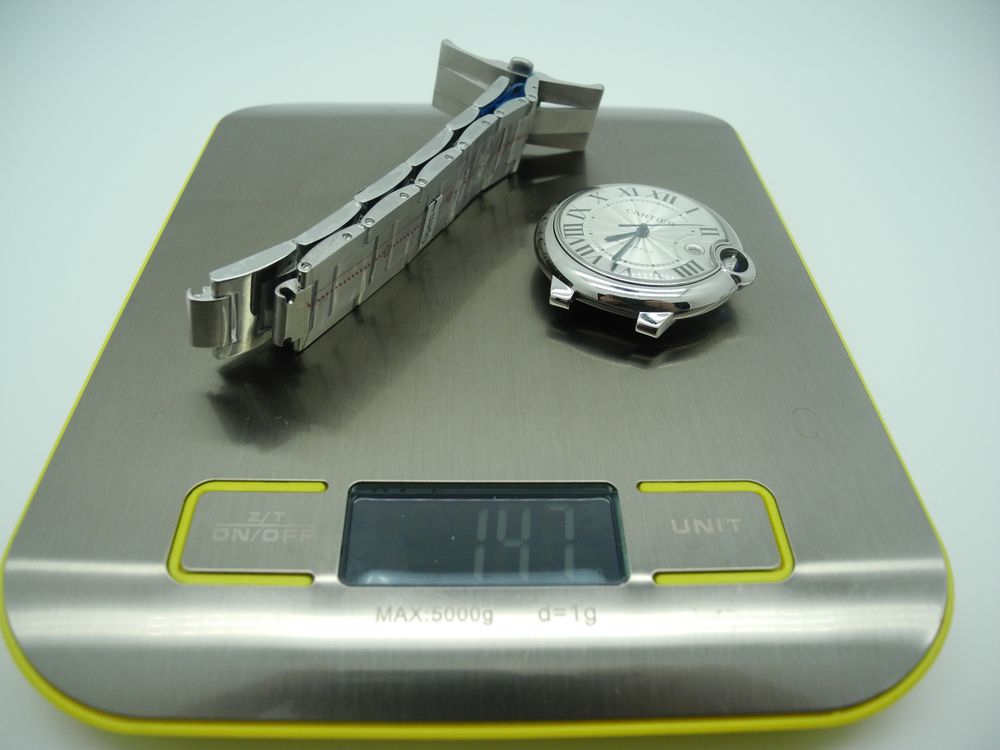 The Ballon Bleu replica from J12 weighs about 150g, including 62g case and 88g bracelet.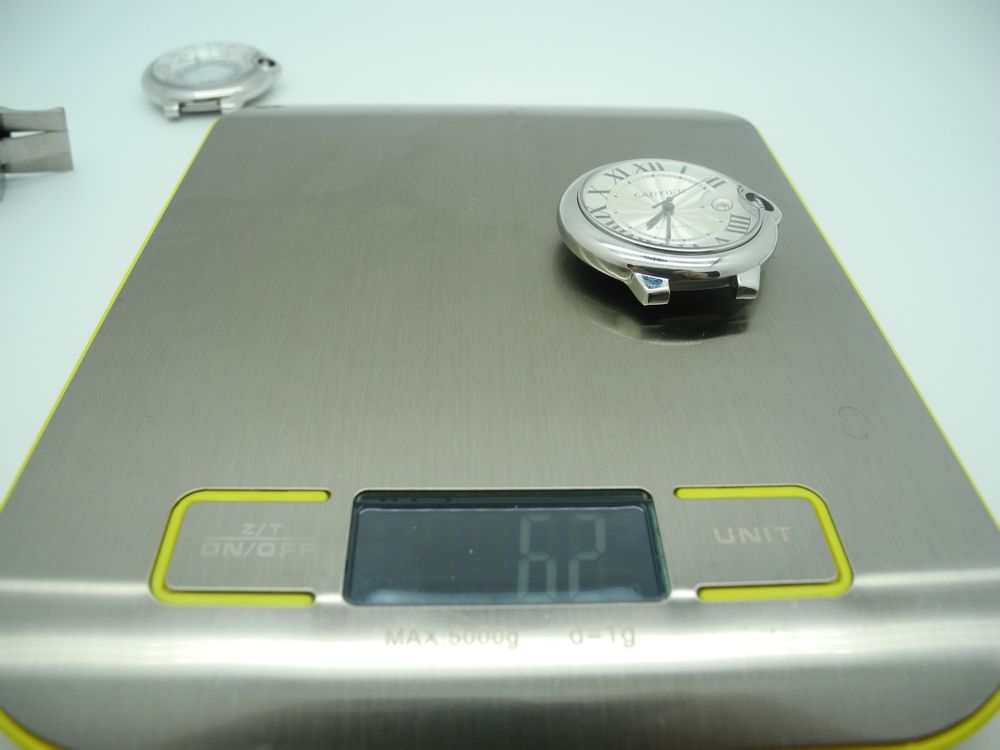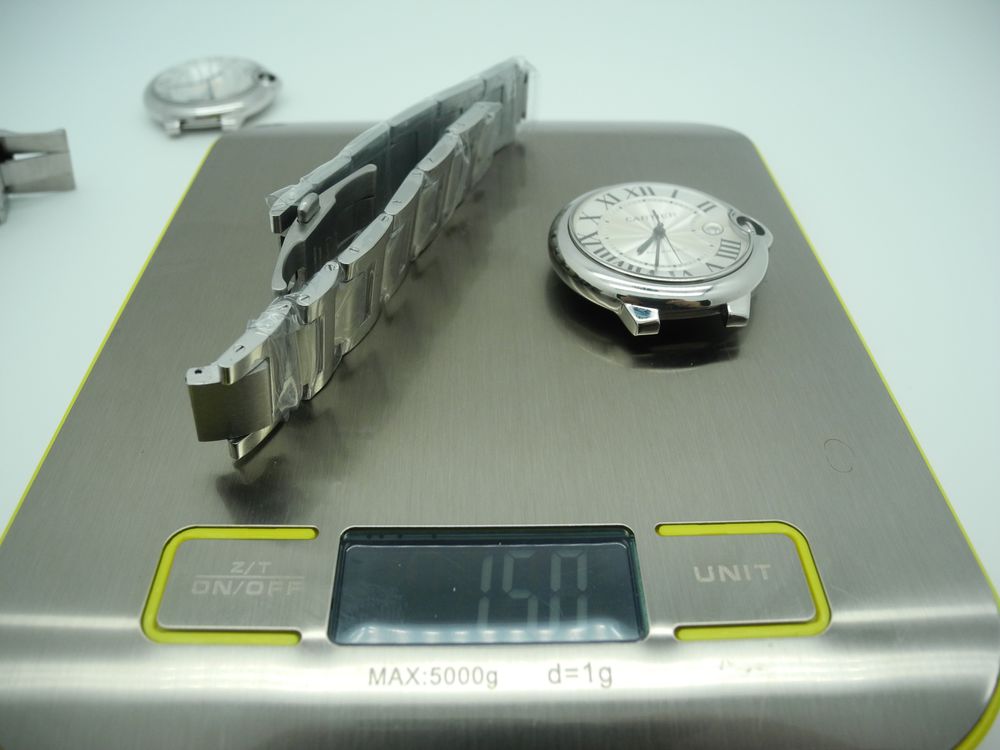 Both replicas have similar weight, they should have same case construction.
Dial color
The left watch is V6, the right one is J12. It is hard to see the dial color difference. However, J12 is more yellowish in dial color than V6.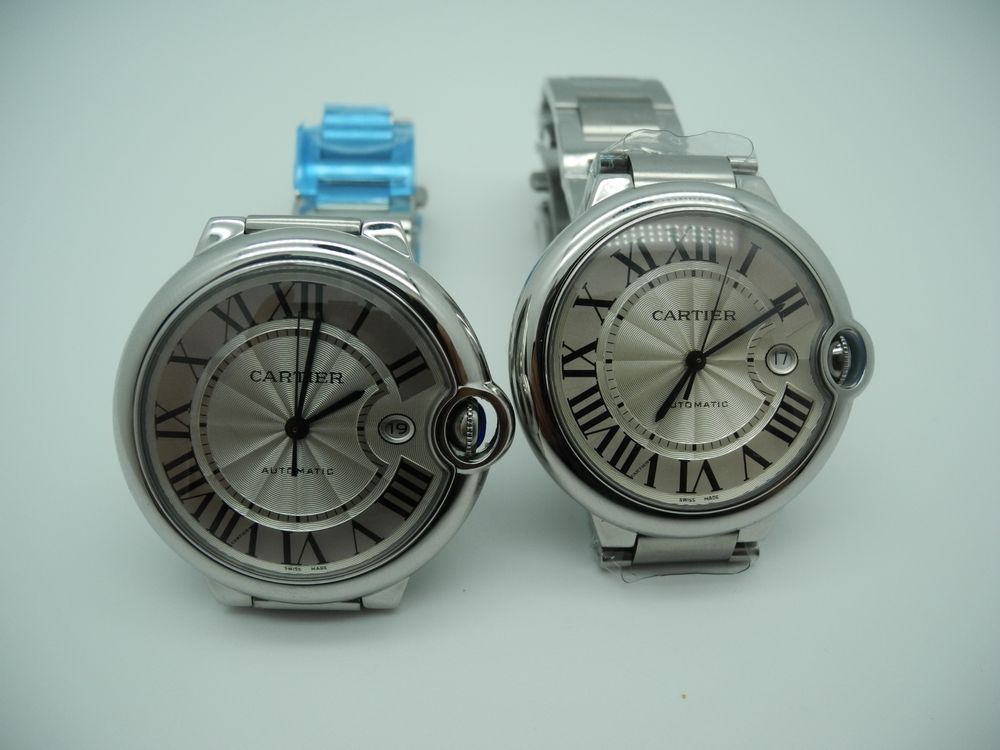 Crown sapphire
On the picture below, the first one is V6, the second one is J12 and gen is at the bottom.
Genuine crown sapphire is deep blue, however the J12 Ballon Bleu is too transparent and blue color is light. So the sapphire color of V6 Ballon Bleu is closer to gen.
Hands
The top is V6 and J12 is at the bottom. All baked blued steel hands are in high quality, V6 has deeper blue hands.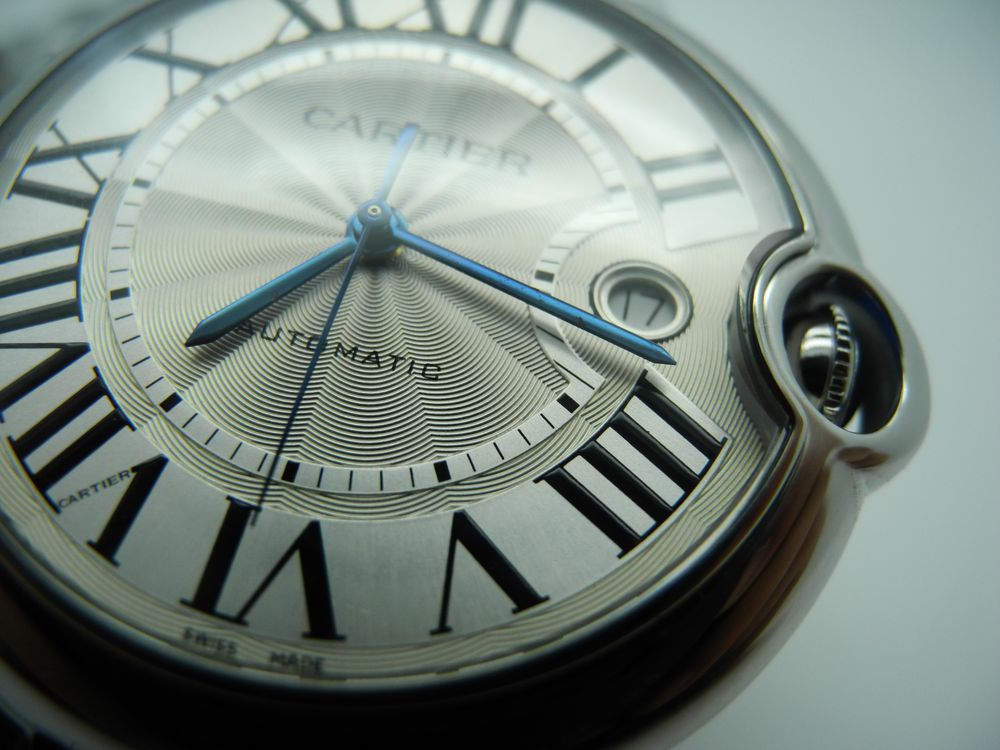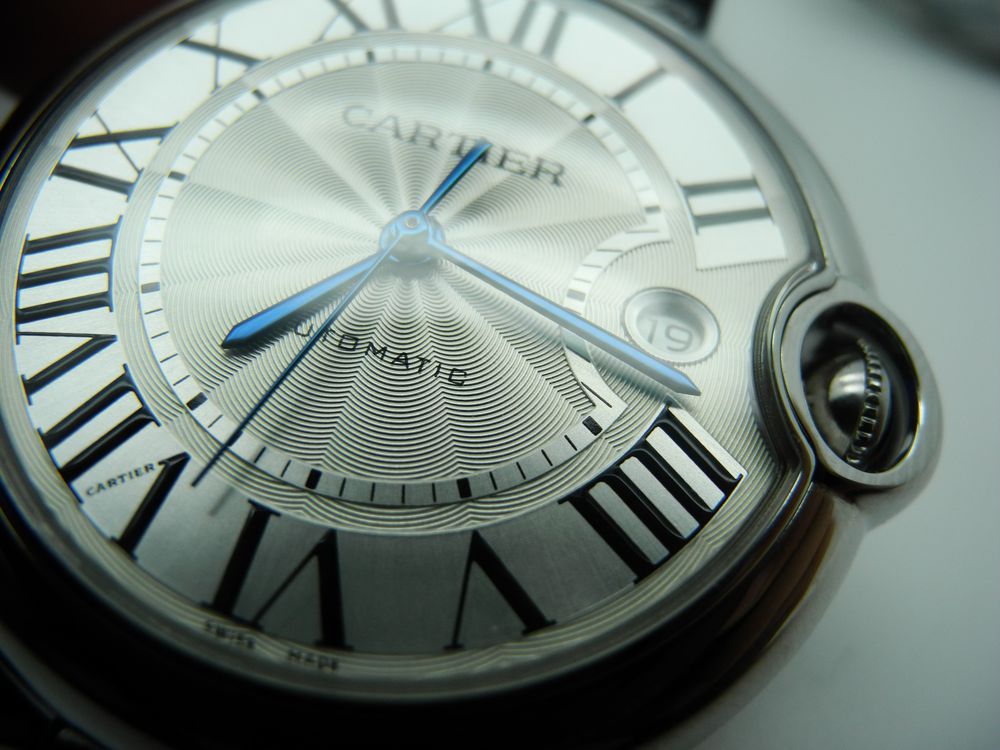 Date window
The first is V6, second is J12 and third picture is gen. The date window frame should have layered structure, so J12 version is correct in this while V6 is not. The background of date font on V6 Ballon Bleu replica watch is in silver, which is the same as gen.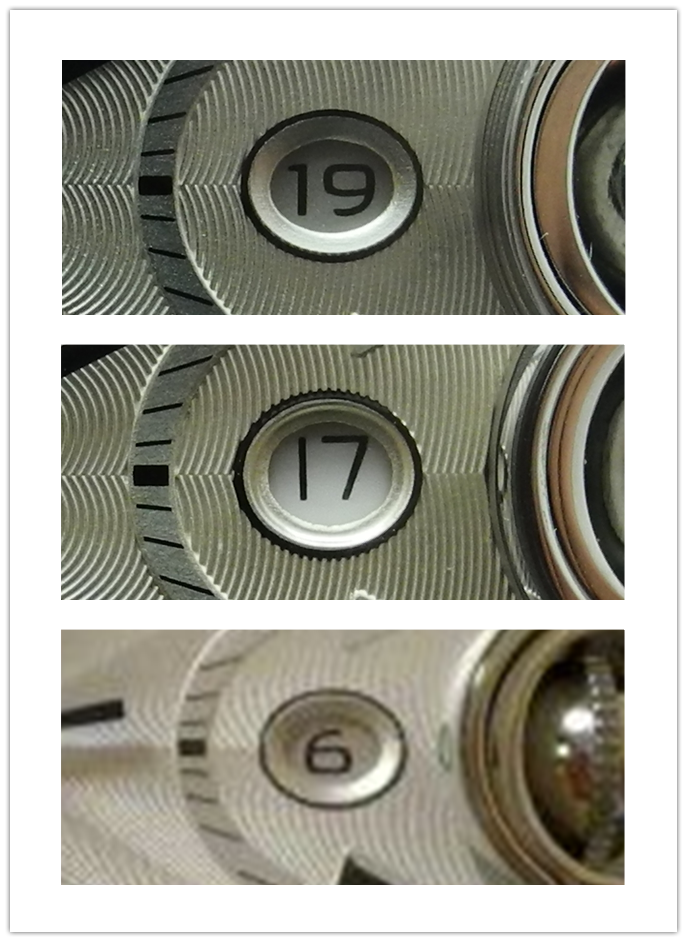 CARTIER lettering at 7
J12 is correct, the CARTIER lettering on V6 is a little outside. Besides, V6 is thicker.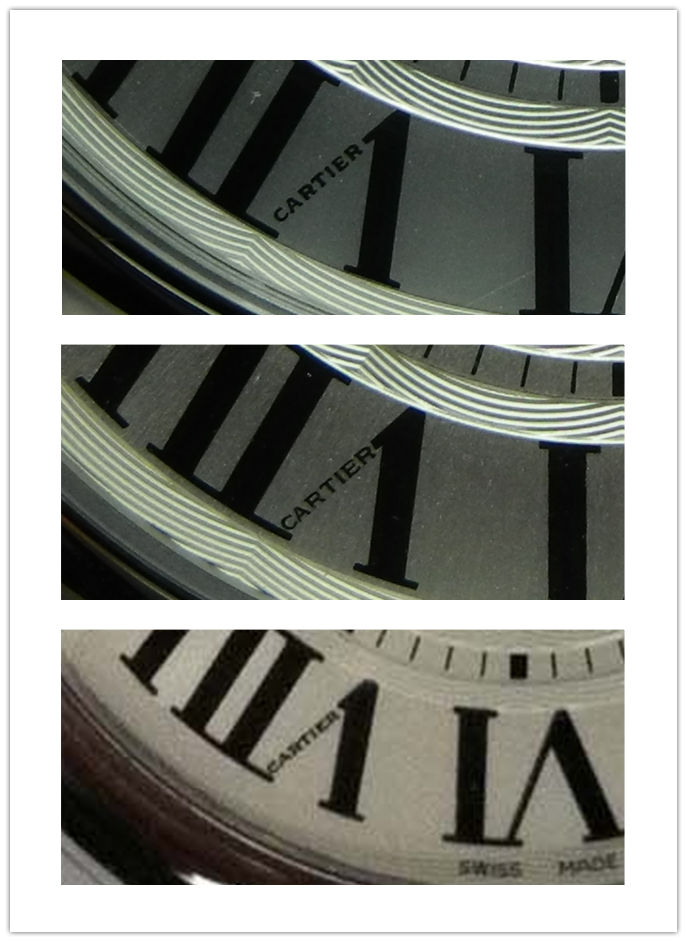 Here comes more lettering comparison pictures.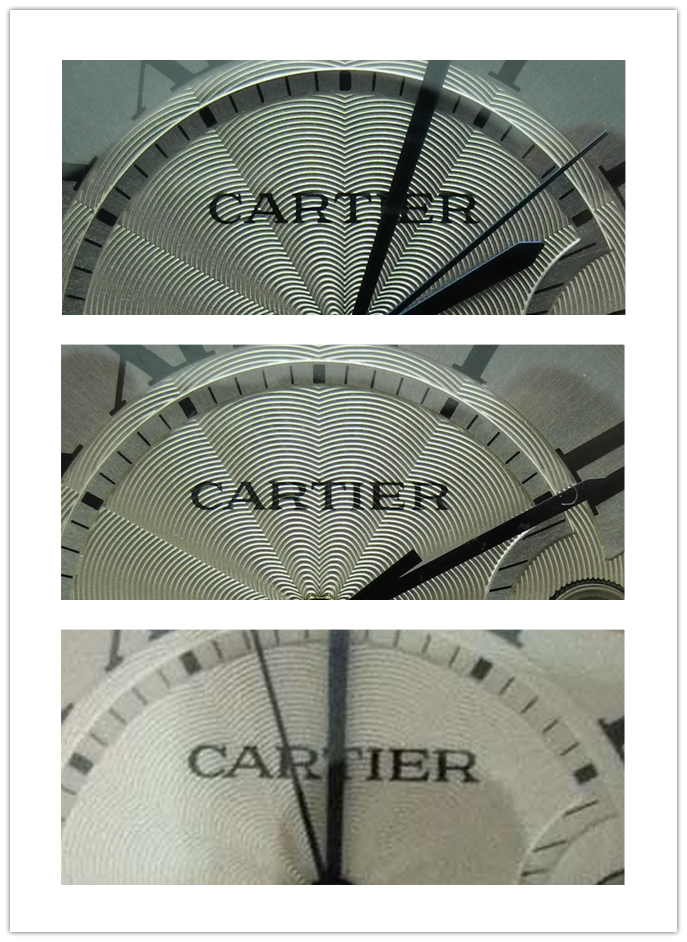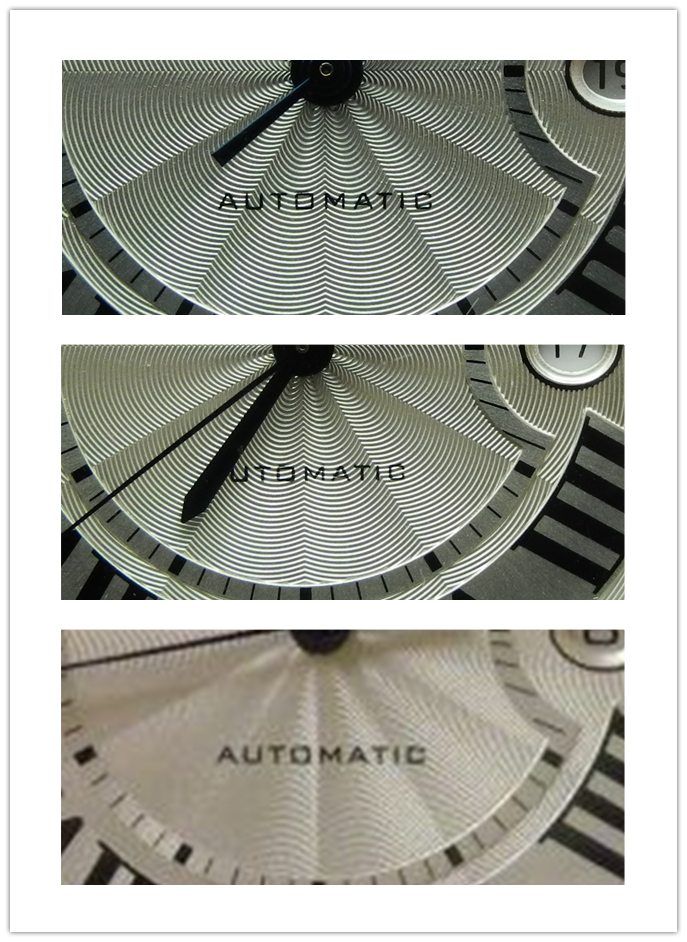 Crystal. The left watch is V6, right one is J12.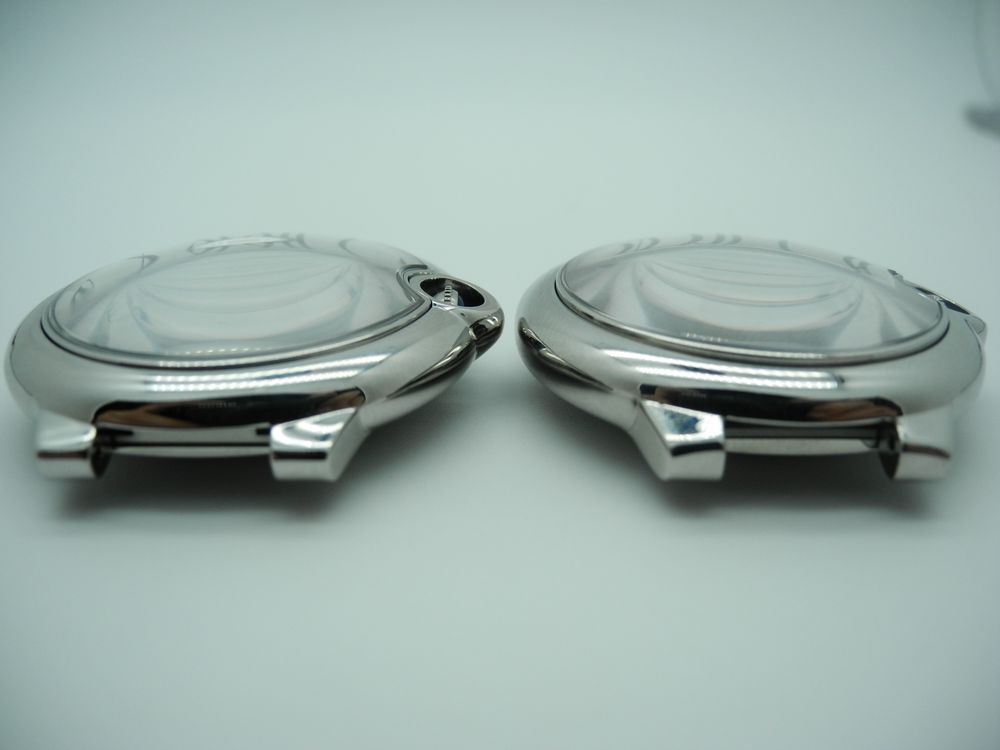 Caseback engraving
The left case back is from V6, J12 is on the right. Correct case back engraving is deep, J12 Ballon Bleu replica is more correct.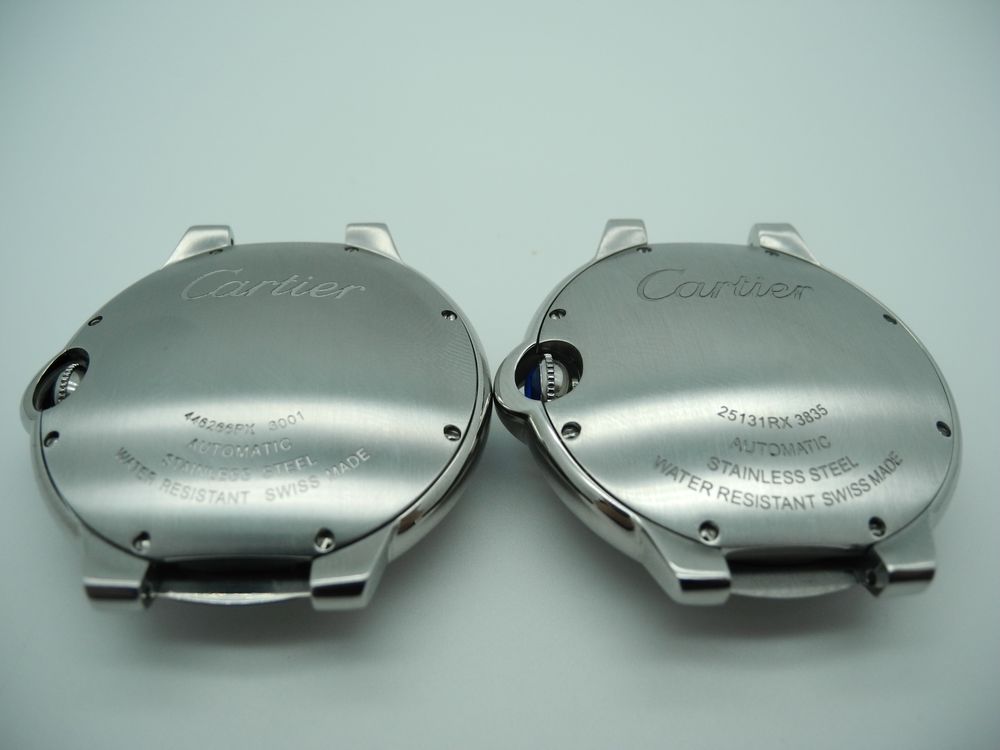 The following comes with the things inside the case.
Both case backs are satin finished, J12 does it more smoothly.
V6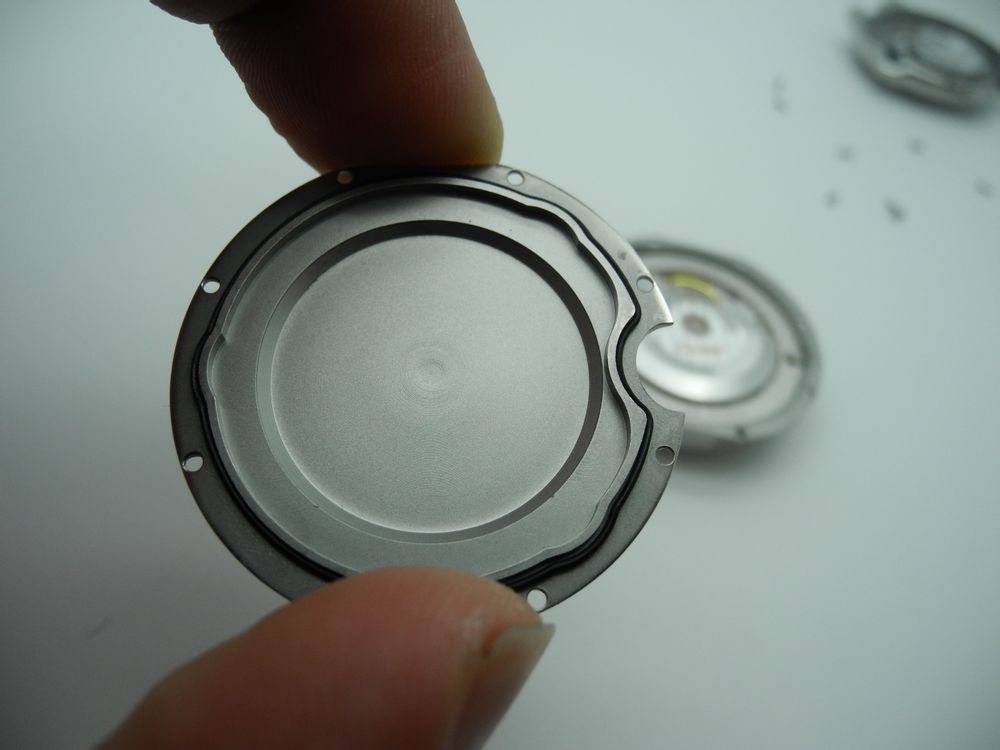 J12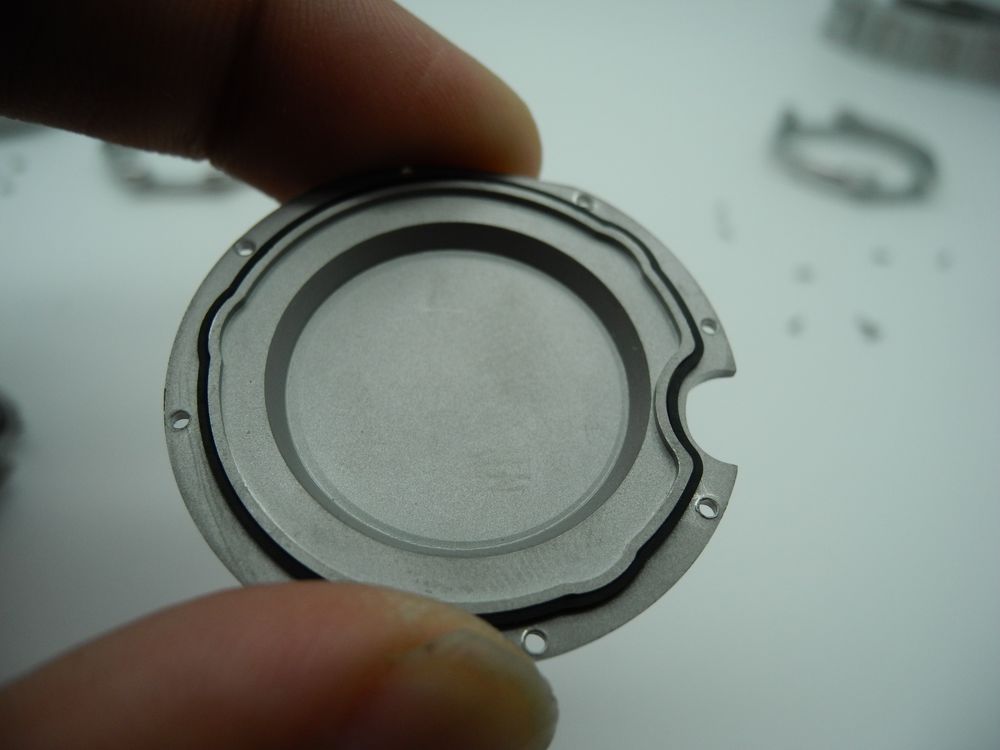 Movement details
J12 has neat engravings on the inner case metal, the satin finishing has more quality texture.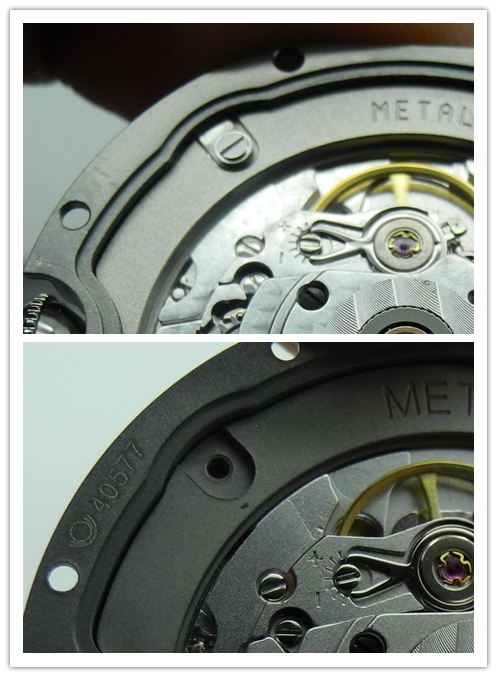 Bracelet
Can not find any difference, except the deeper clasp engraving on J12.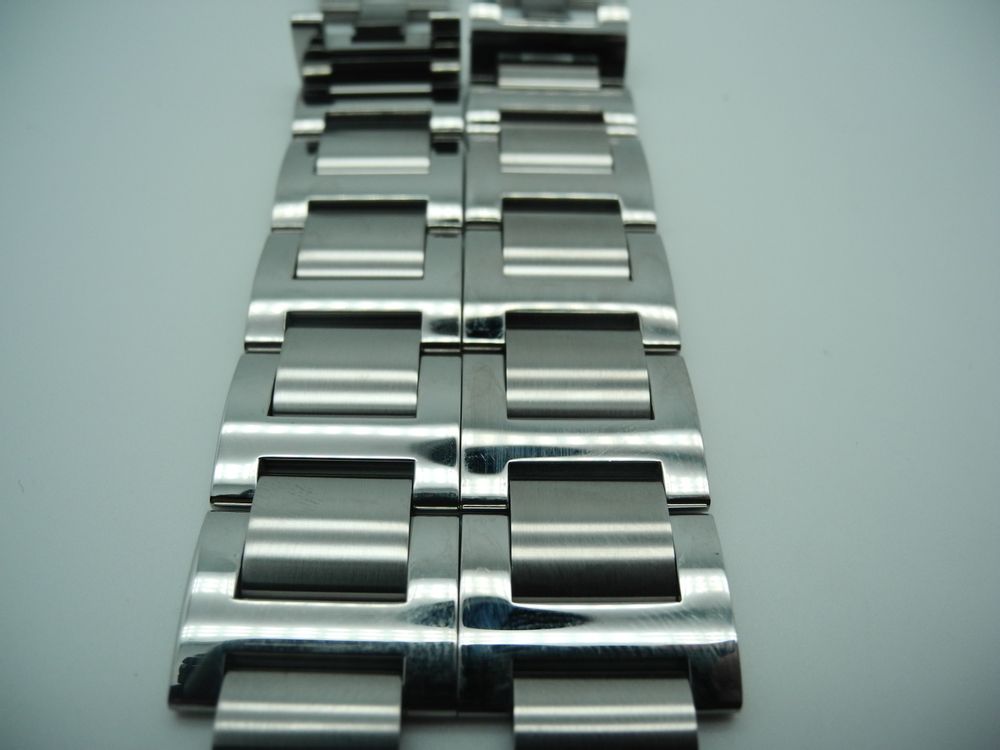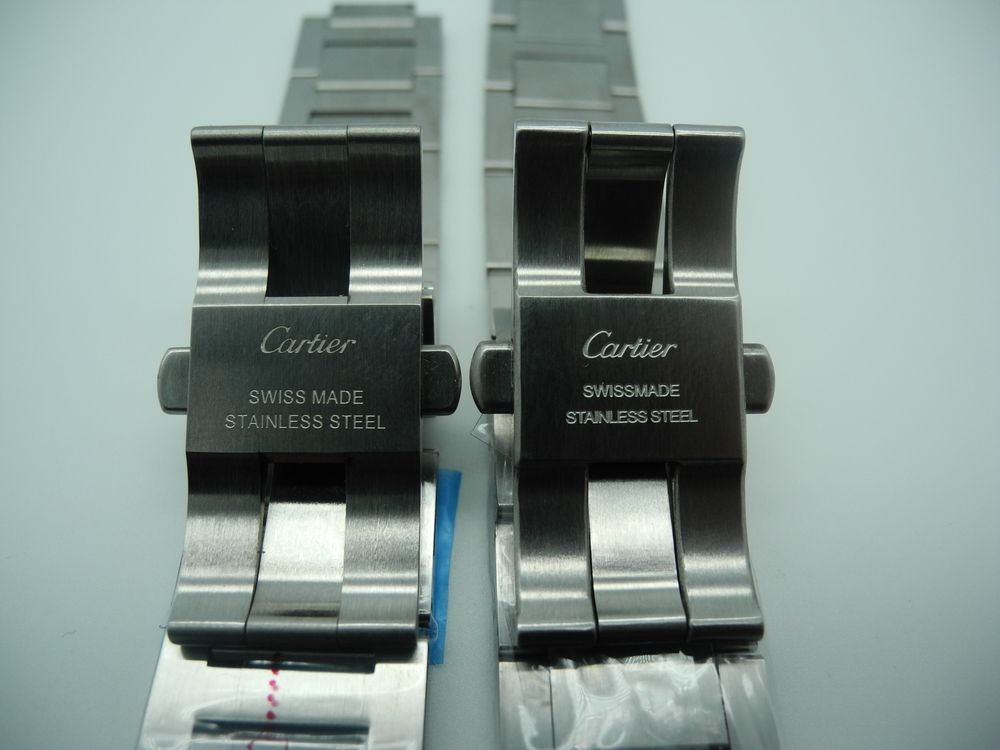 Hour markers
It seems that all Rome hour markers on V6 are thinner than gen.
Conclusion
V6 indeed does better in details such as crown sapphire, date window shape, date font, etc. Actually, the 42mm Ballon Bleu from V6 is also more expensive, in my opinion, two replicas have their own advantages, both have superior texture and quality.