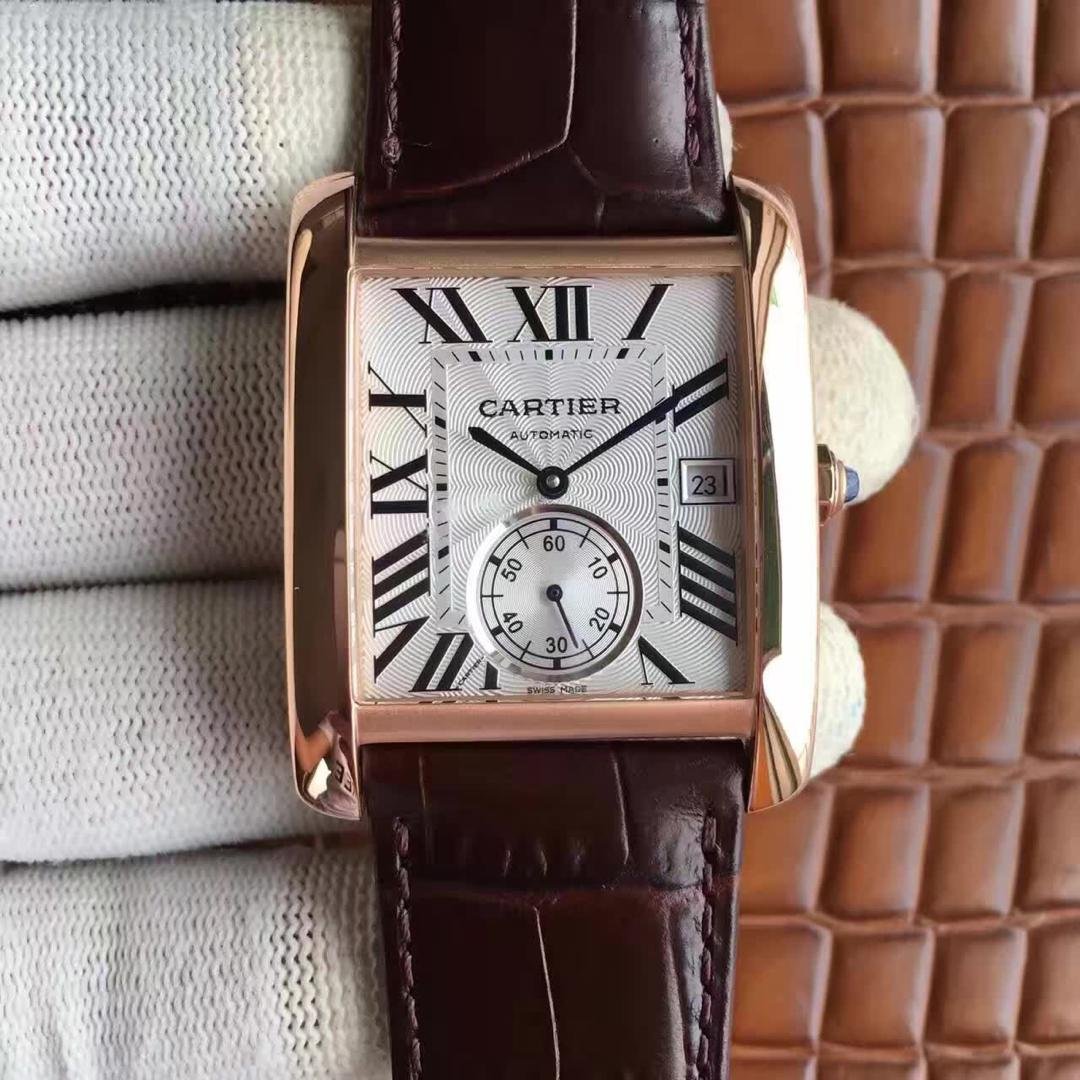 I never think I will introduce such a feminine watch on my blog. I have given a lot of watches reviews on Rolex, robust PAMs and other vintage watches. I have to admit that Panerai is my favorite brand, and I would love to share all my experience on working in replica watch factories with you guys. I read a lot of things about Panerai and usually searched about this brand on the internet, but there is still a lot about it I do not know, so, if there is any chance, could you please share some knowledge about Panerai here.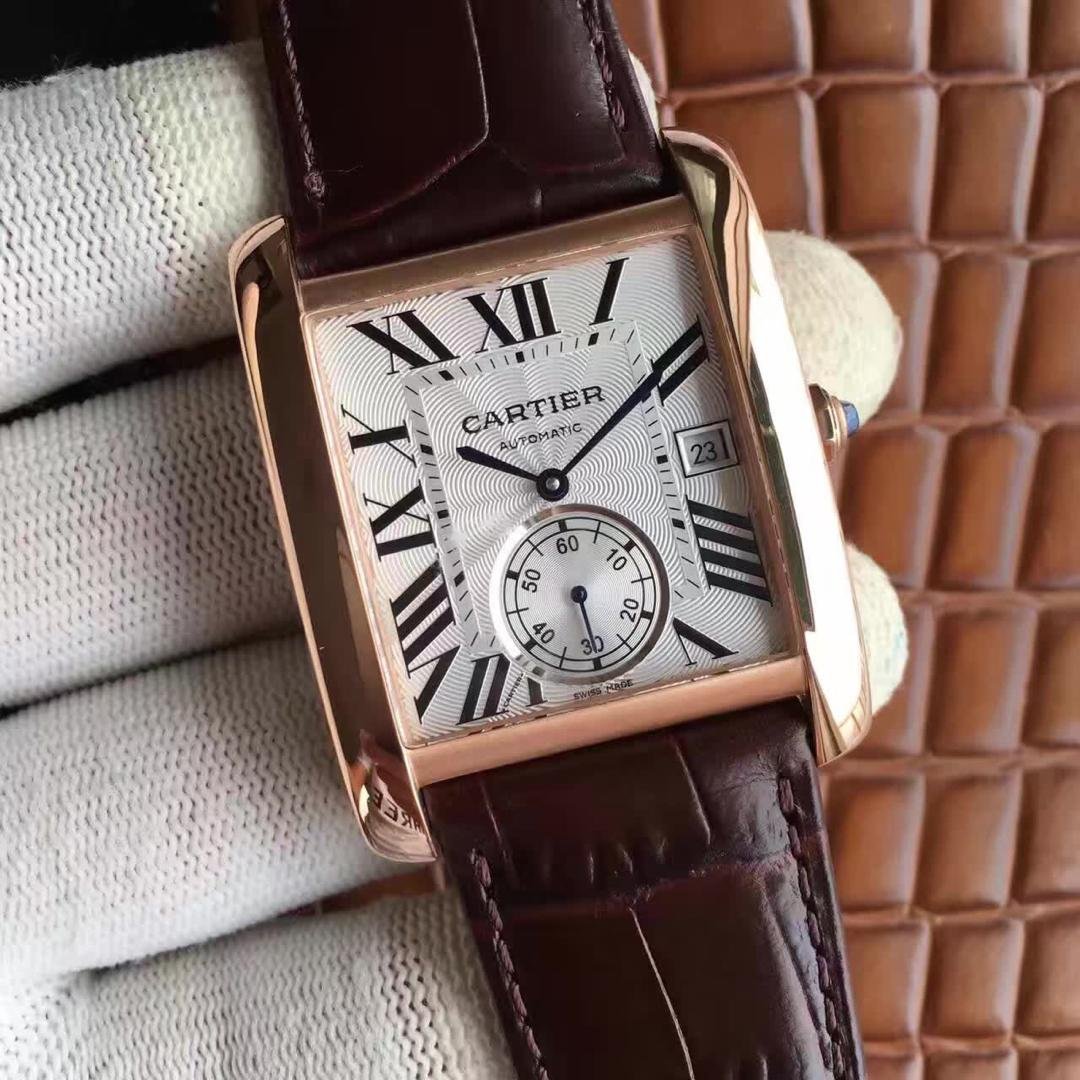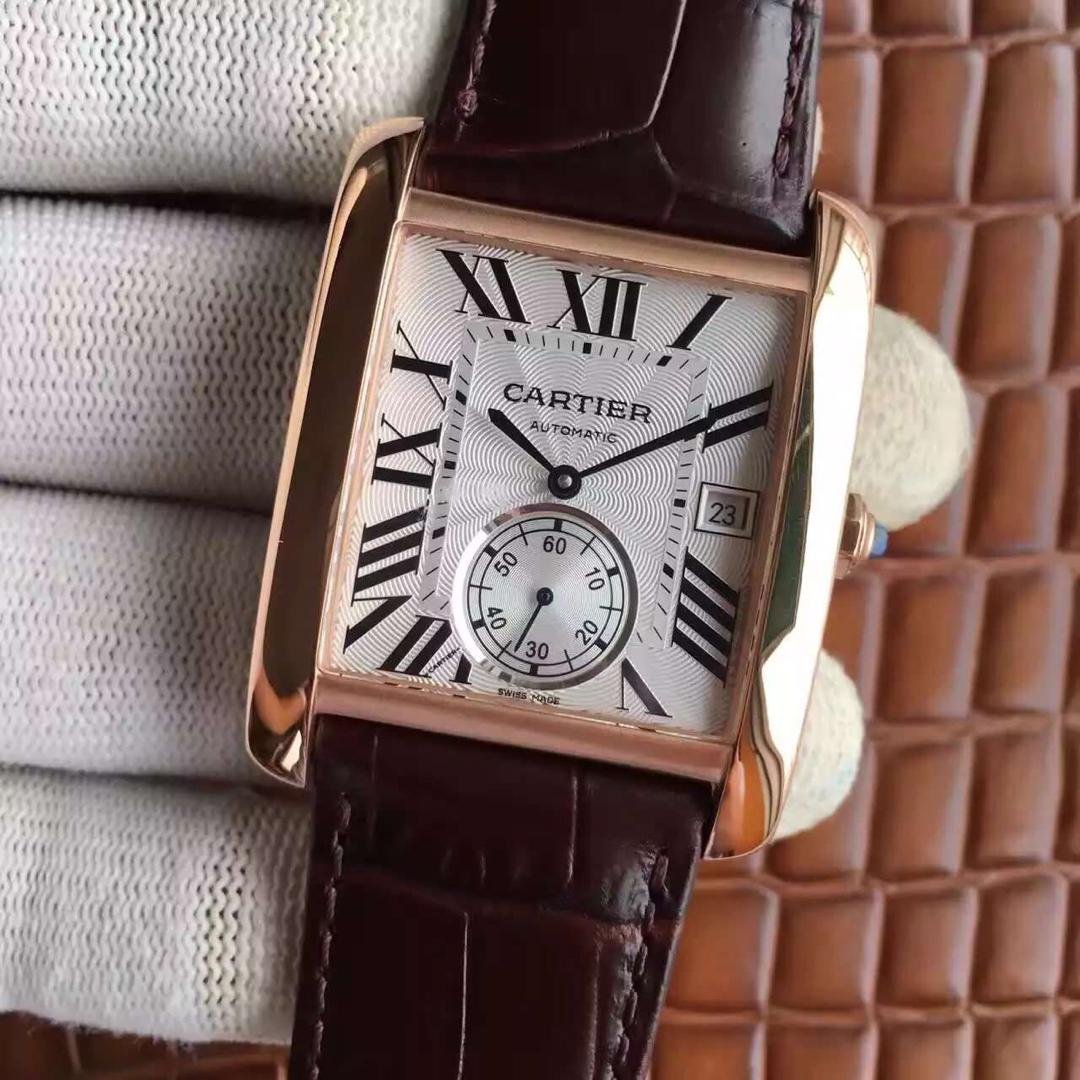 In recent days, there are a lot of new Cartier watches published on our market, most of them are Cartier Thank and Ballon Bleu. Tank is made by BF factory and Ballon Bleu is made by V6 factory. Today, I will introduce a rose gold Cartier Tank replica here, actually about Cartier, I know more its jewelry than their brand watches. I introduced this new Cartier Tank model because the factory has upgraded one thing on previous models, that is its movement, which is a clone Cartier 1904MC.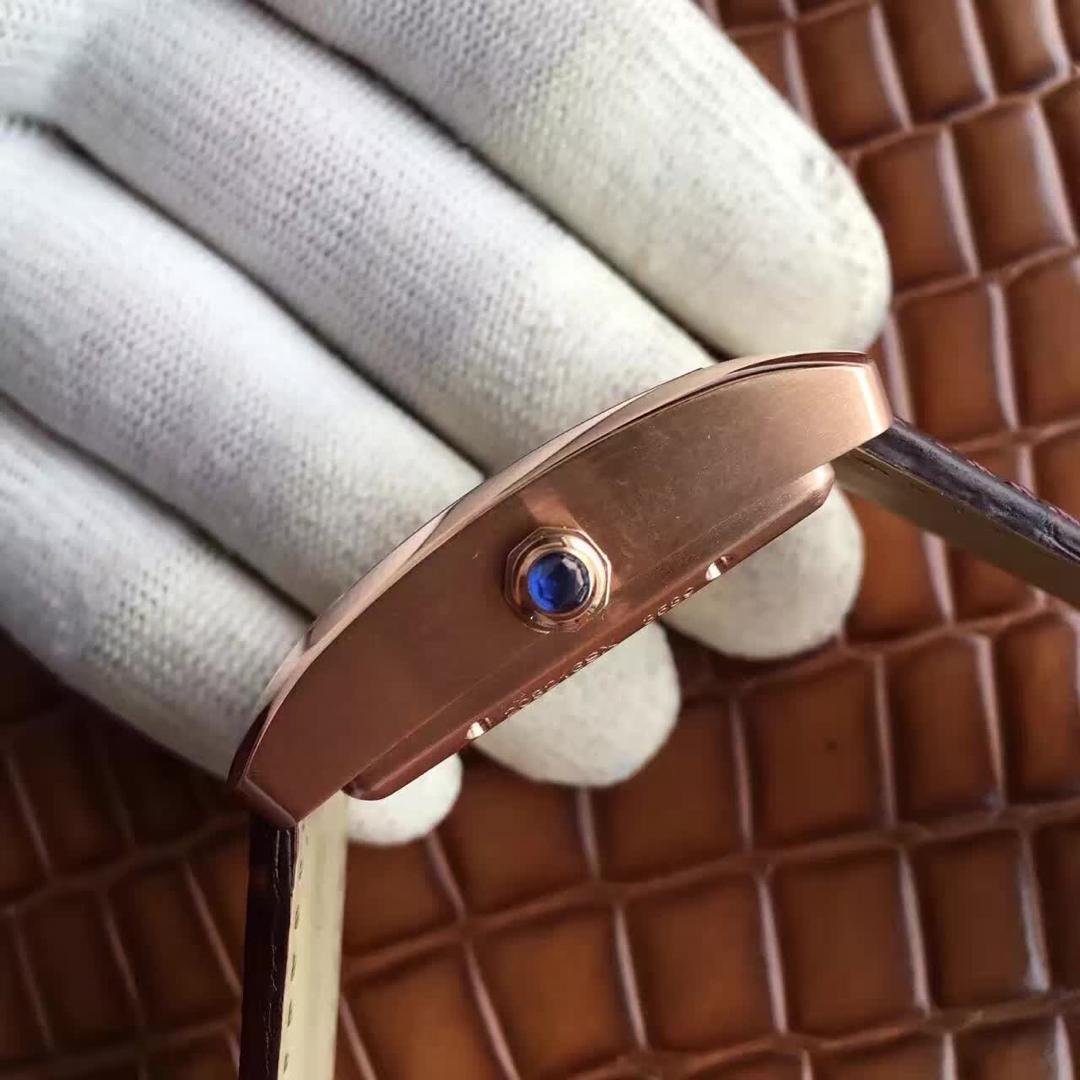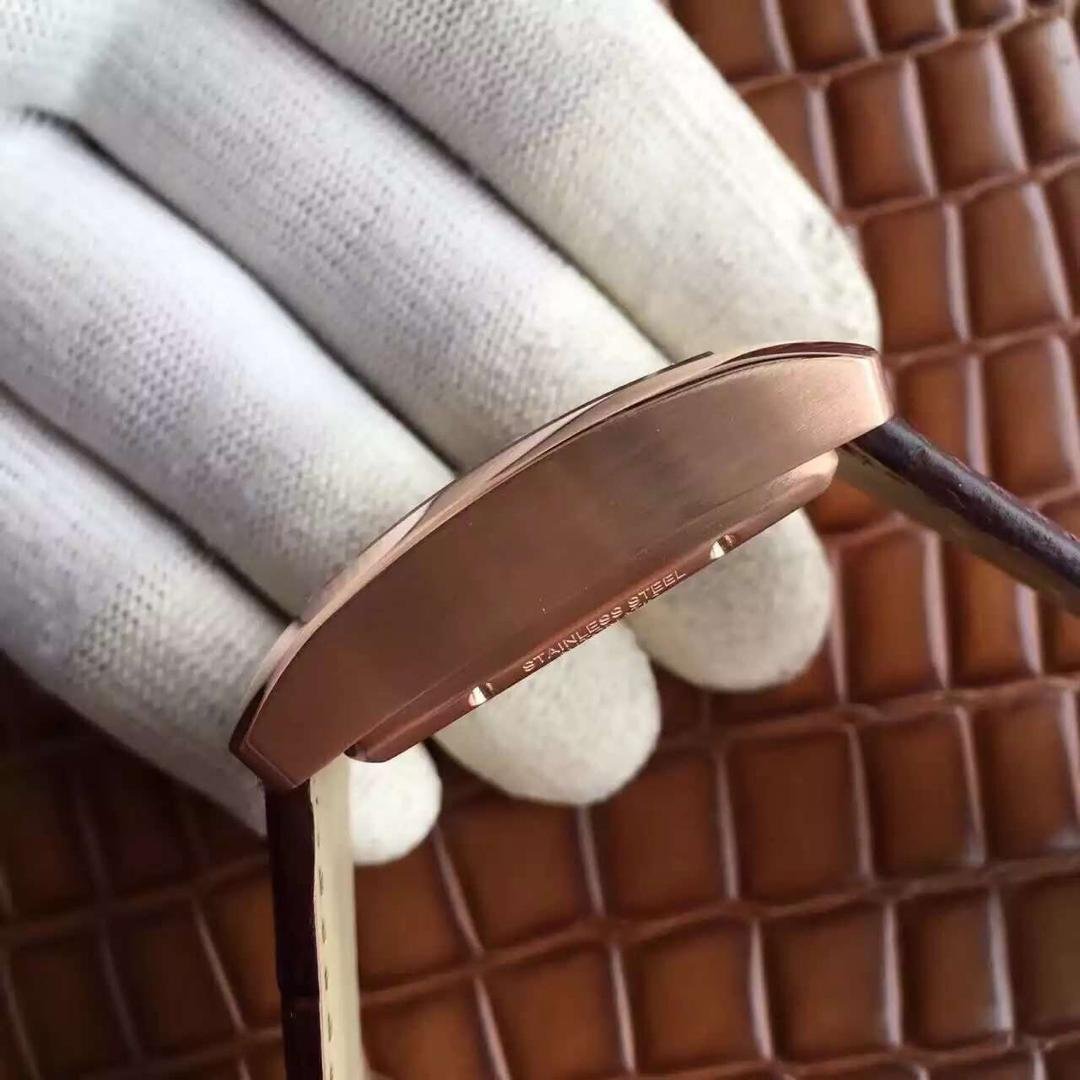 Besides Ballon Bleu large size, I think other series of Cartier is more suitable for women, especially Tank watch. This one is in sizeof 34mm*44mm, under current watch trend, such size is just made for women. Plus the rose gold case coating and brown leather strap, this watch is full of feminine elements.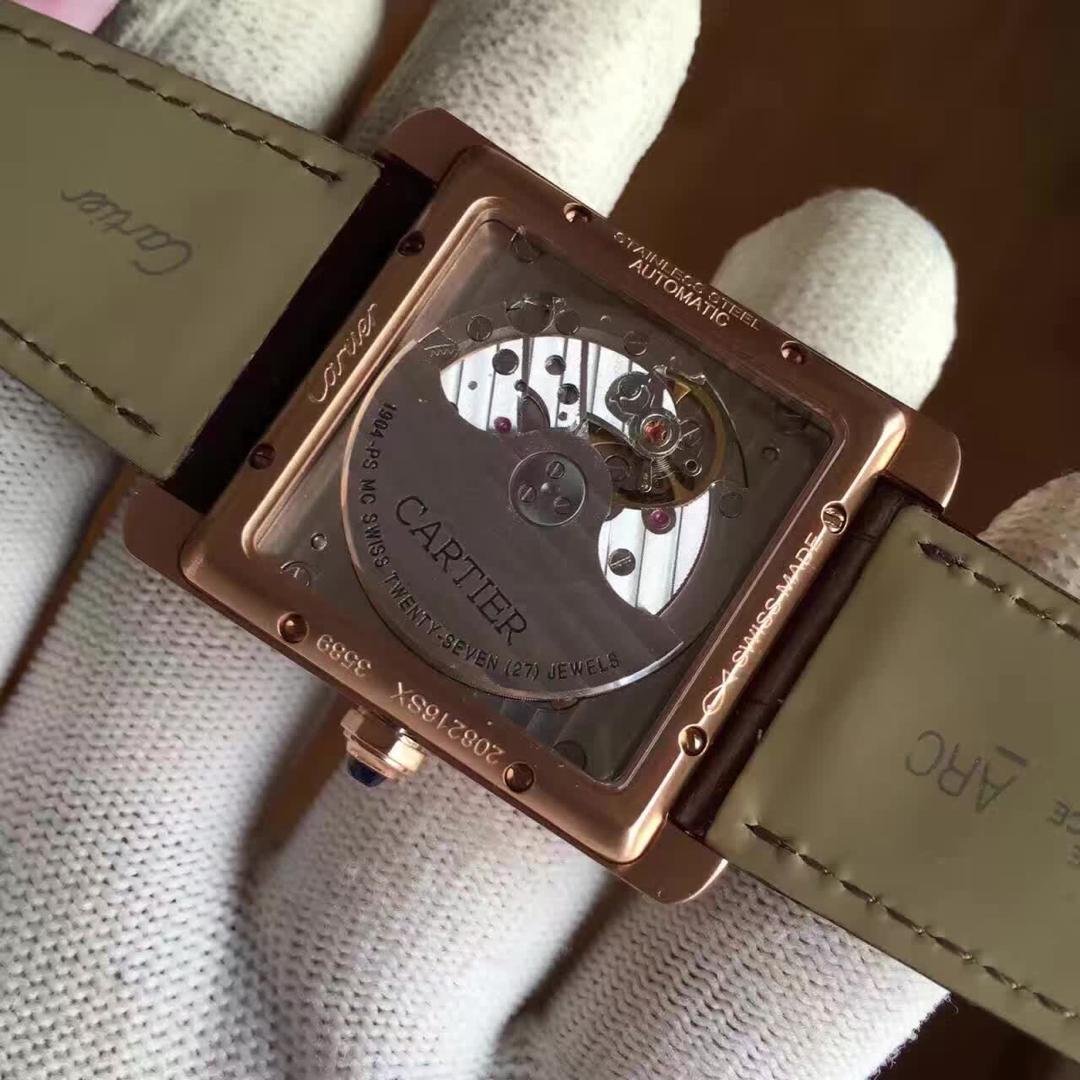 Rose gold case is polished, with sapphire crystal crown, which could be roated to adjust hours, minutes and date. White dial has delicate circles like genuine, the subdial at 6 o'clock is sunken, it has a running small second hand. Large Rome hour markers are in black, on the centre, there is a small square dial, all markers are oblique.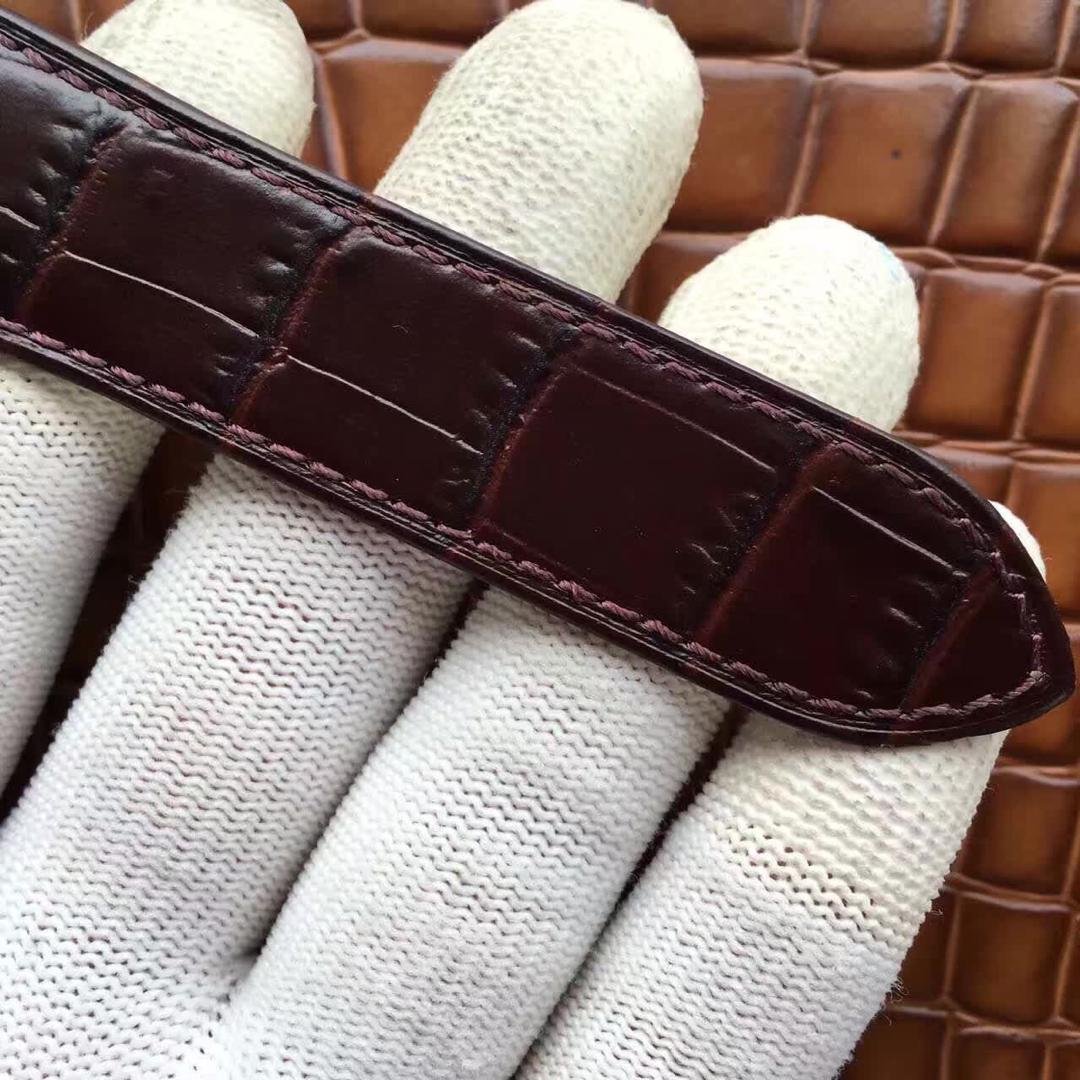 On crystal case back, you can see an automatic movement, which is very similar to genuine Cartier 1904MC Caliber. The auto rotor has been engraved with every necessary information which you can also find on genuine movement, the engravings are then painted blue.
The band is made of genuine leather, it is in brown and features a rose gold clasp. Brown color is a perfect match with rose gold tone. I have worn this watch for several weeks, at the beginning, the leather material feels a little hard, it will more and more fit your hand and becomes very comfortable.