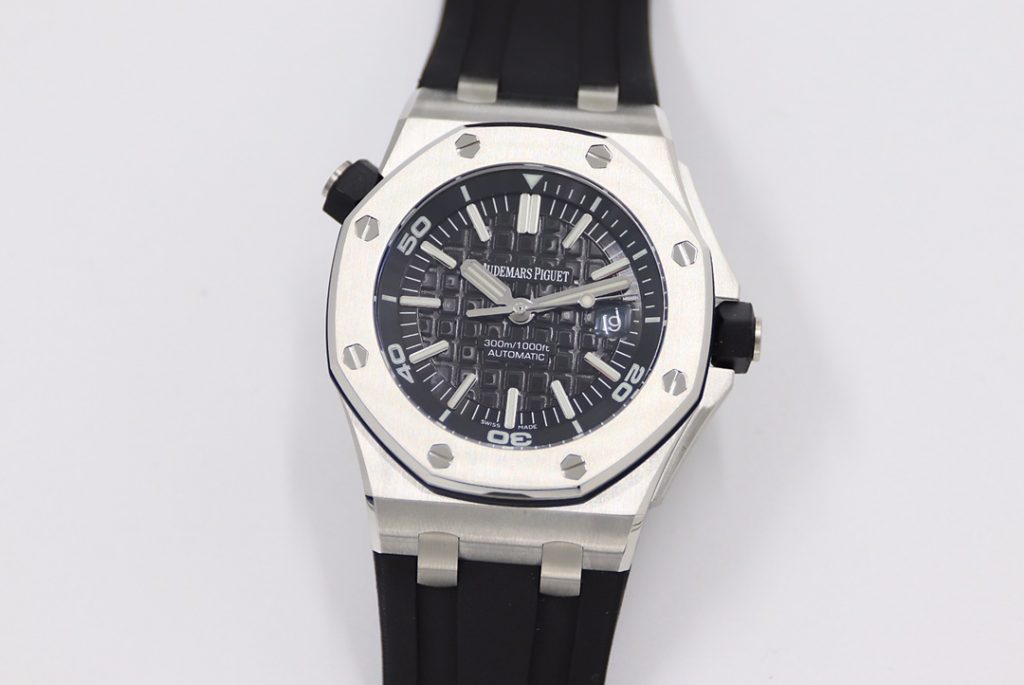 JF just published the V10 version of this Audemars Piguet Royal Oak Diver 15703, the last version is V9.5. Royal Oak Offshore Diver 15703 replica was very popular once it was published by J12 factory, which is also called JF by us. ROO Diver 15703 is also one of the best-selling Audemars Piguet replica watches, it must be on the list of top ten sellers of AP replicas, certainly most buyers will choose 15400 or 15500 for their first AP replica. But under current trend, many people love diver's watches, so this Royal Oak Diver 15703 also has a lot of fans who want to own one high end Swiss diving-style luxury watch but unable to afford a genuine one, so alternative is a good replica.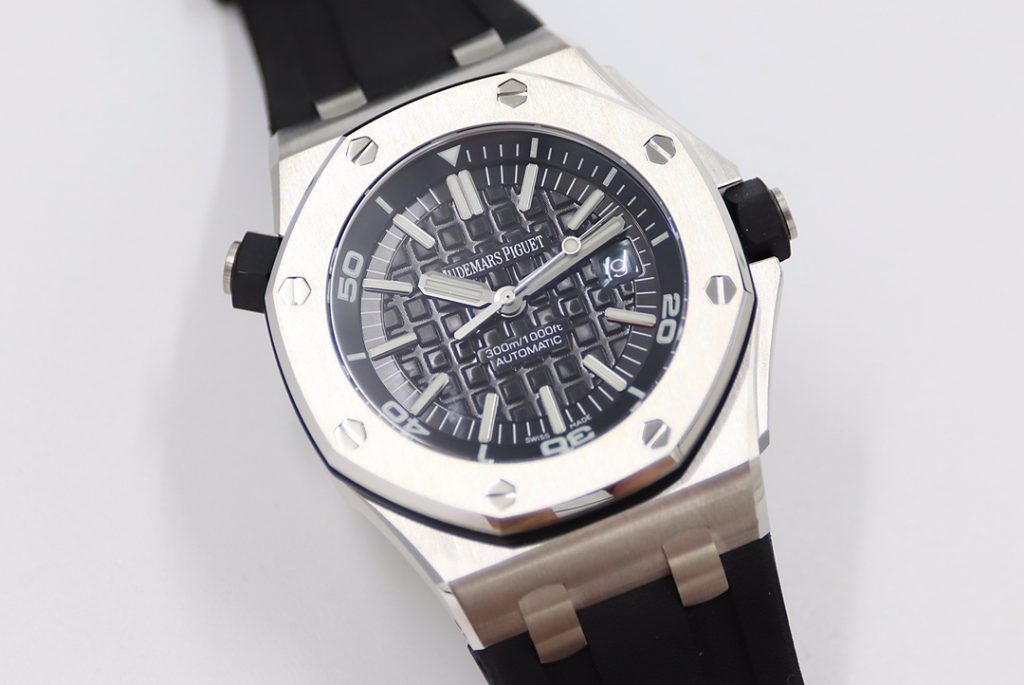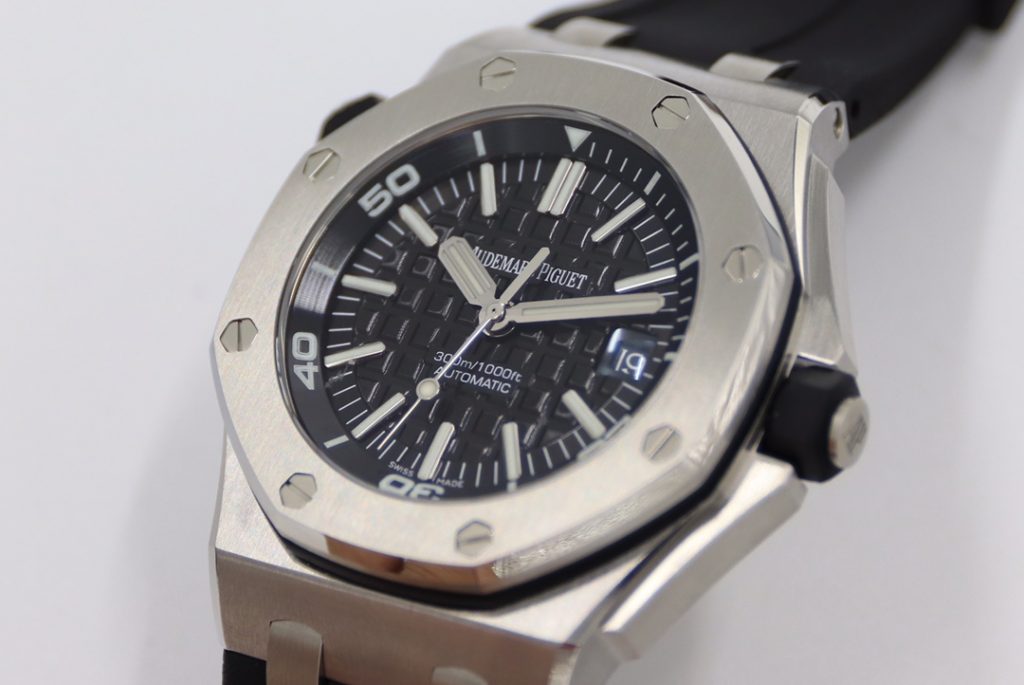 Like I said before, the last version from JF is V9.5, JF said that they have made improvement on many places such as bezel, inner rehaut, case back engravings, end links and datewheel, but honestly speaking, I can not find too much difference between V10 and V9.5, but it is a super replica, about its replicating level, I think it is on the same quality level as Noob's V11 Submariner.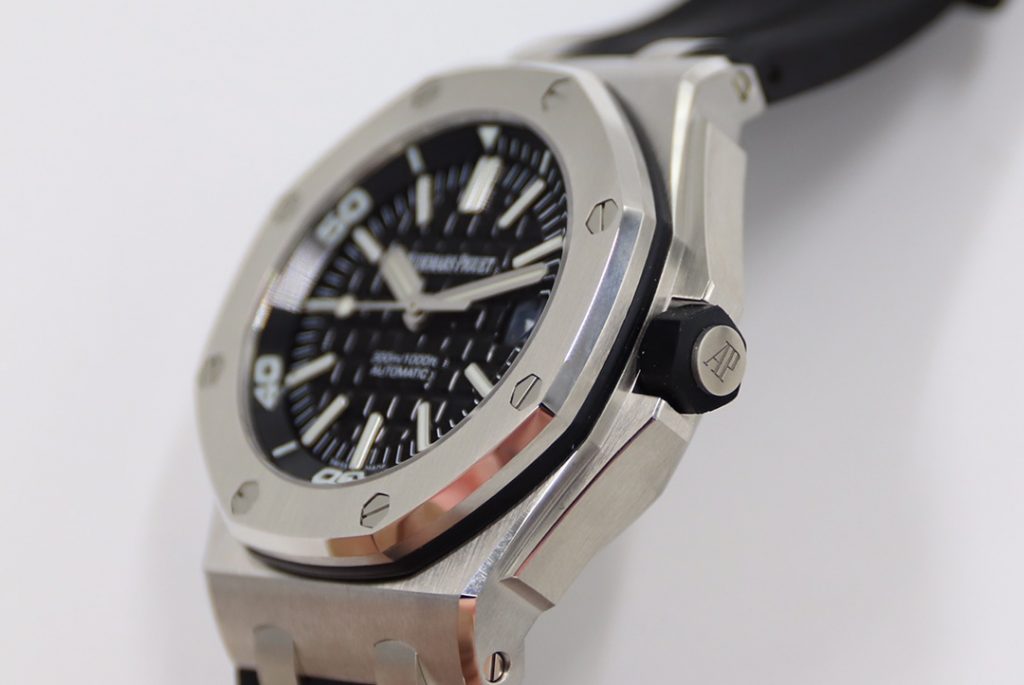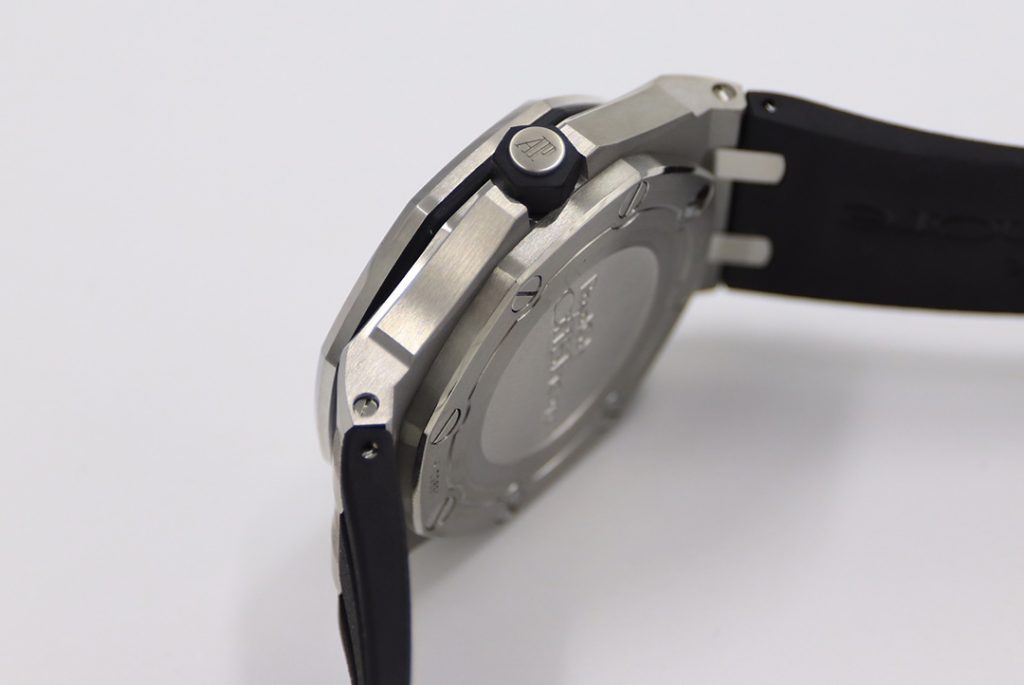 It is a very good replica, but maybe not a perfect one, or there is no perfect replica watch in this world, every replica has some flaws, about this V10 15703, there is one place you need to check carefully, are the markers on inner rehaut aligned to hour markers? You need to tell your dealer to check this very carefully, on some watches, these markers are not aligned, if you want to get a perfect one, please be sure to explain this to your dealer, check every detail before shipping.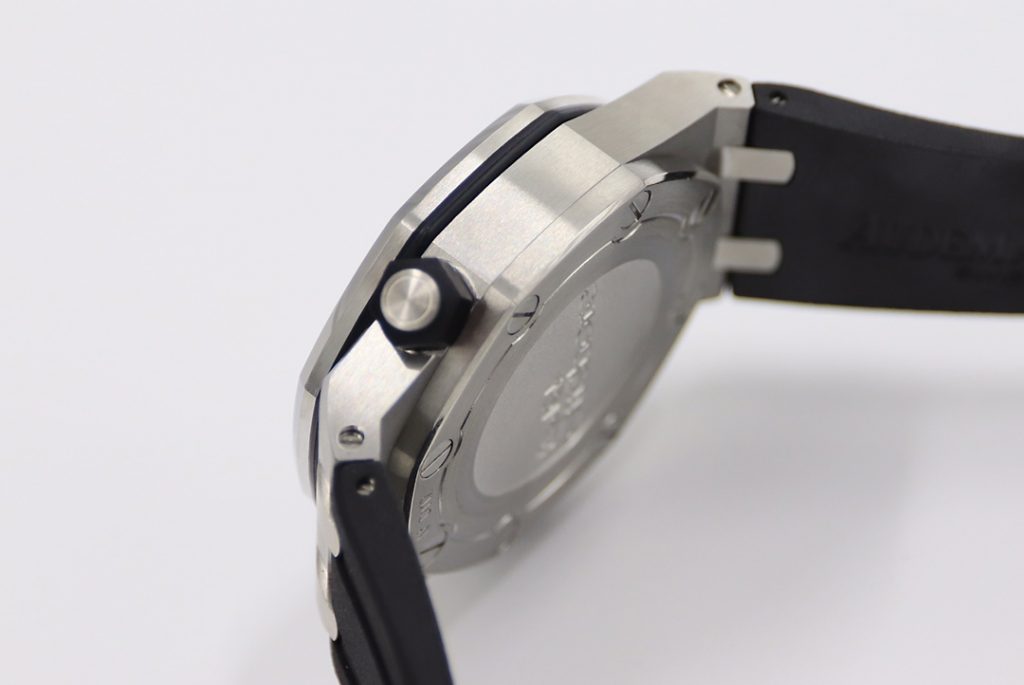 About the improvement, the most obvious I can see lies in its case back, the sandblasted finish on the center feels more delicate, the polished letters "Royal Oak Offshore" now have white gold coating, the shape of every letter is closer to genuine now. Open the solid case back, you can find a metal cover over the movement, and the construction of the entire case looks good, I do not know if it has the same construction as genuine watch, but I saw that JF really made a great effort to complete this perfect timepiece, and I am sure the replica watch can work for you for a long time, and you can absolutely wear this watch when swimming.