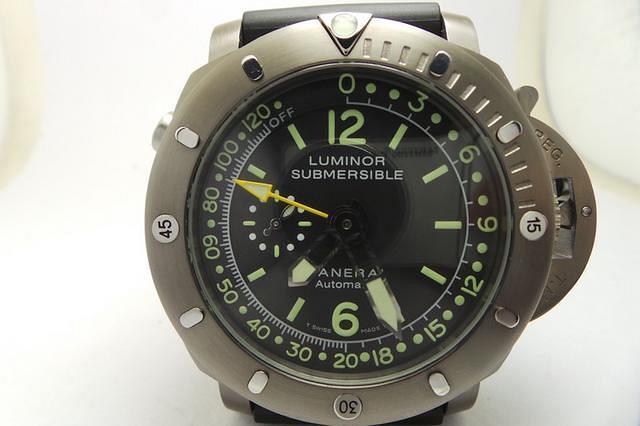 Summer is a season for watch fans to show their diving watches, there are a lot of diver's watches in the world, most people like Rolex Submariner, Blancpain Fifth Fathoms and Seiko, here I will introduce a special diver's watch for you. It is Panerai Submersible Depth Gauge PAM 193. Clothing and shoes all have their seasonal property, but diver's watches do not have, you can wear them all seasons, just like you can dive at any time.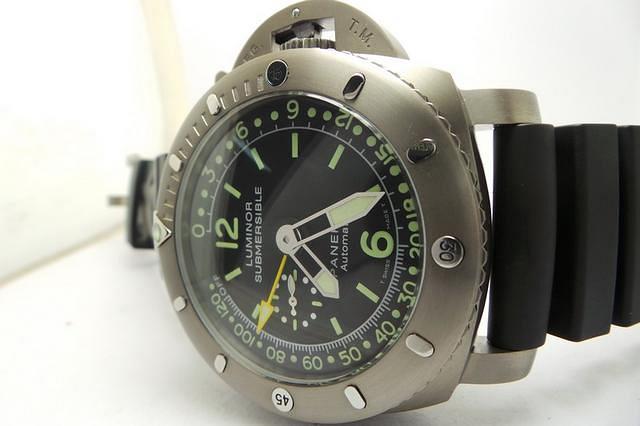 PAM 193 replica is a great Panerai Depth Gauge watch. It comes from a famous factory that specializes in replicating Panerai Submersible models. This is the coolest diving watch I have ever seen, with strong case and special dial design, it will attract the most attention when wearing out. Like PAM 389, PAM 193 here features Titanium case, which is measured to be 47mm in diameter, while it is thicker than other Submersible watches, almost 21mm. Uni-directional rotating bezel has bar-shaped studs, there is pearl at 12 o'clock that will glow green light in the dark. The button at 10 o'clock is used to start the depth gauge function. The case is very thick, special engraved case back has six groove channels. There is a big OP Logo engraved on the centre of the back.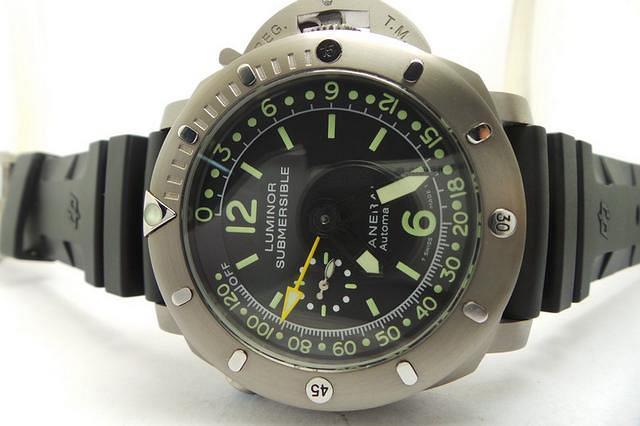 The dial is black, small second hand is running on subdial at 9 o'clock. The central yellow hand is faux on this replica, it is pointing to the depth underwater when you are diving, the max diving depth is 120 metres. All hour markers and depth gauge markers on the dial look a little green. This replica features fault depth gauge function.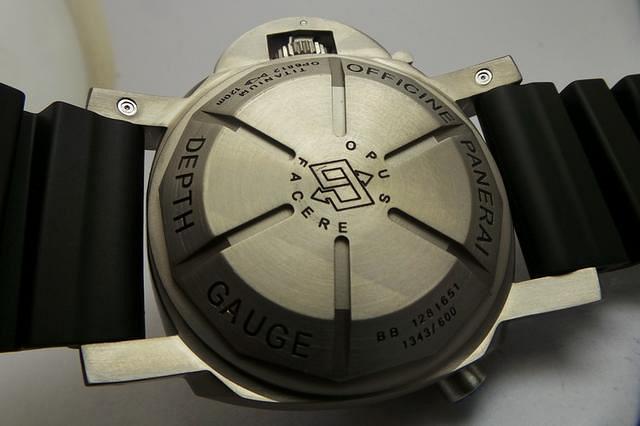 For diving, black rubber strap is a perfect match, coupled with Pre V bukle, this Panerai Depth Gauge replica not only uses the most advanced modern watch-making technology, a little vintage charm is also revealed through some of its watch parts. The rubber band is also thick, so it is strong enough without worring break when swimming.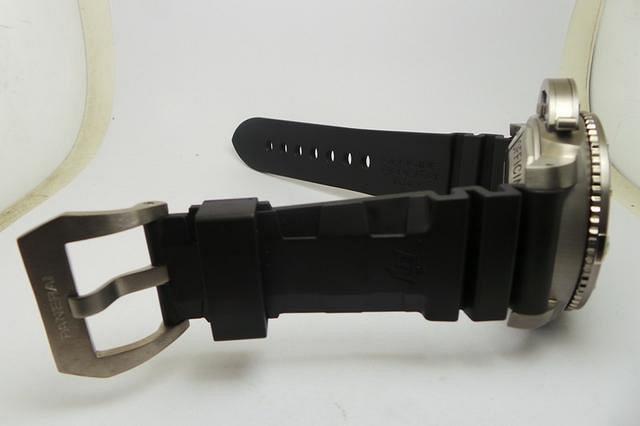 Here in our replica watch field, we call all Panerai Depth Gauge "Tuna Can", which symbolizes hardness, solidness and roughness. This is the exact meaning all Panerai diving watches transfer to us.