Today, I got two Panerai watches on hand, they were bought by my clients and both of them are PAM 111, but made by different factories. One is made by Noob and the other is by KW, here I call the former n111 and latter kw111. Many people are obsessed with the difference between them, but I have to say that they are all perfect, the main difference I think is n111 has a higher recognition because the factory made a successful marketing promotion. Here I took some photos to describe some tiny difference between them.
Noob uses a small plastic bag and the watch is folding, KW is put in a longer bag.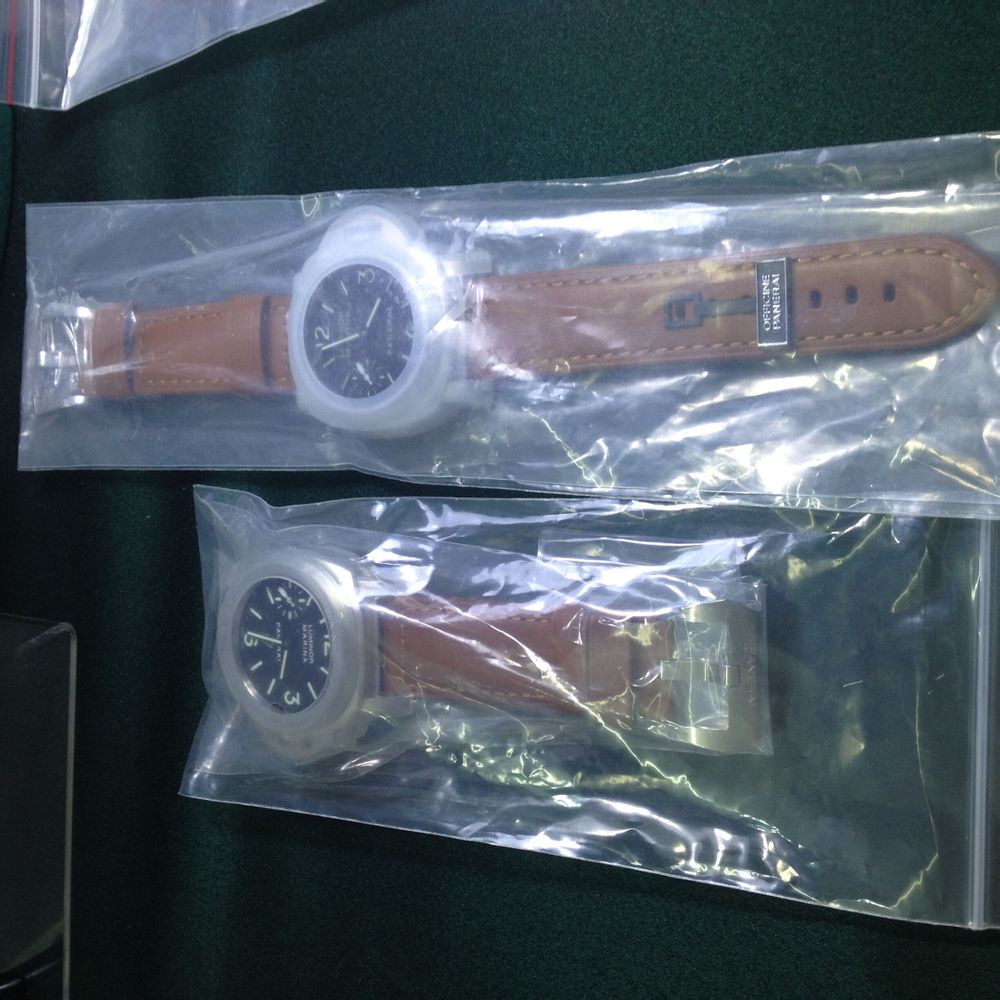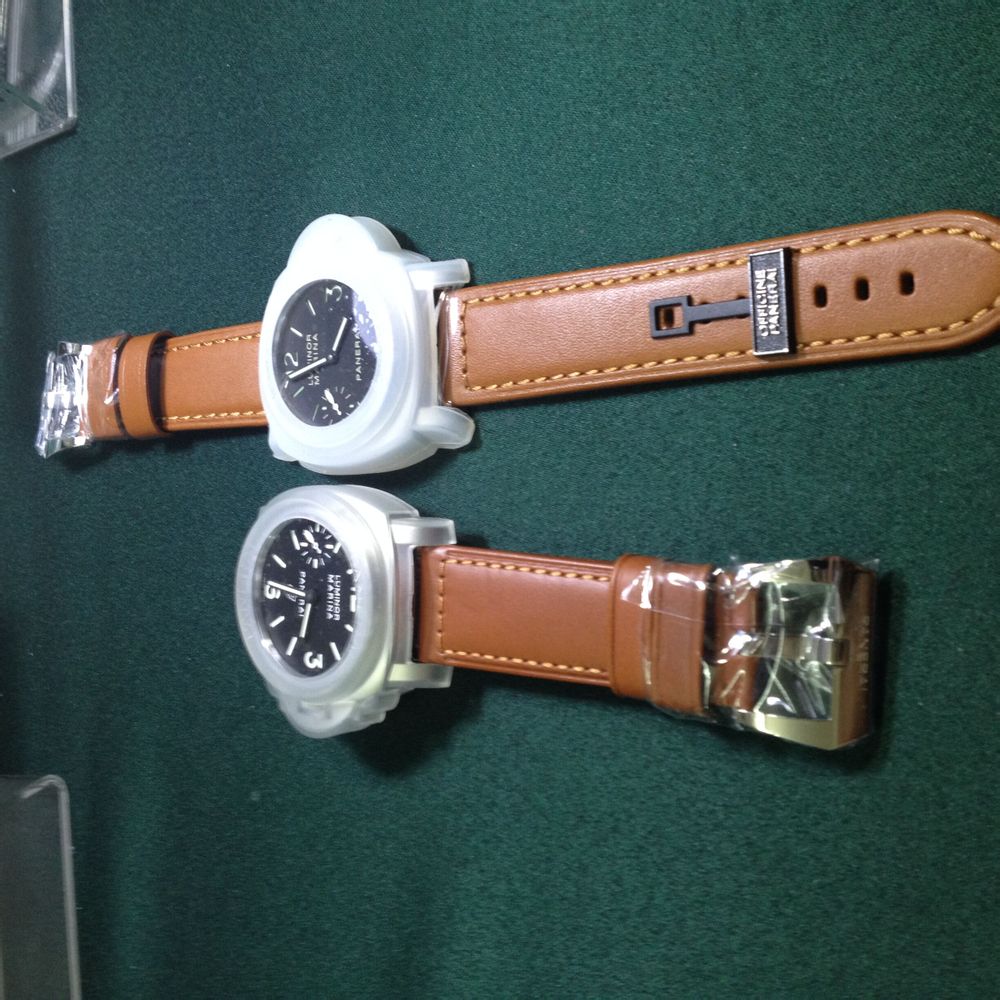 The color and material of case cover are different, Noob is hard gray rubber case, while KW is milky white silica cover.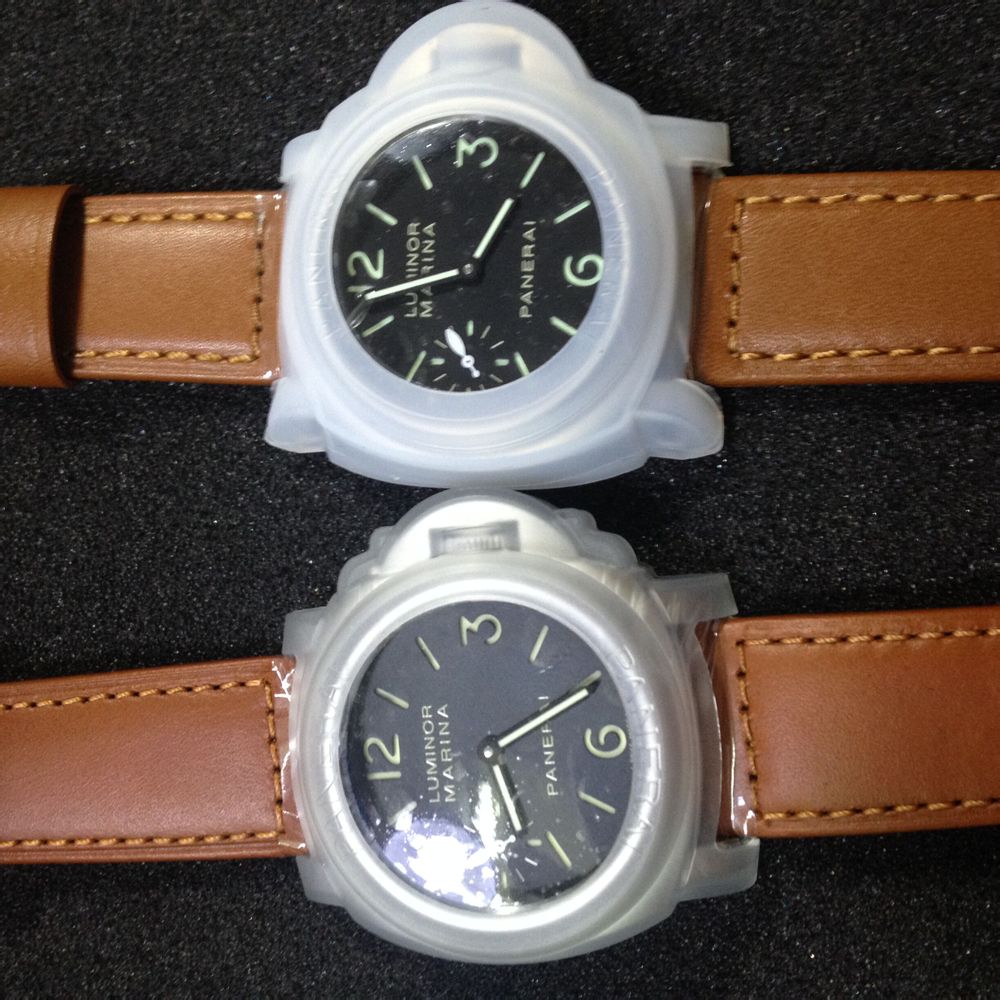 The band of Noob is darker than that of KW.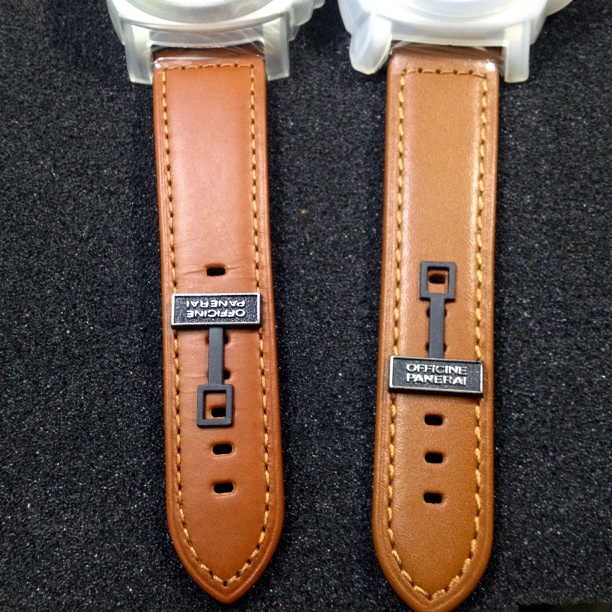 The case back film of KW has a blue corner, while Noob uses transparent film on back.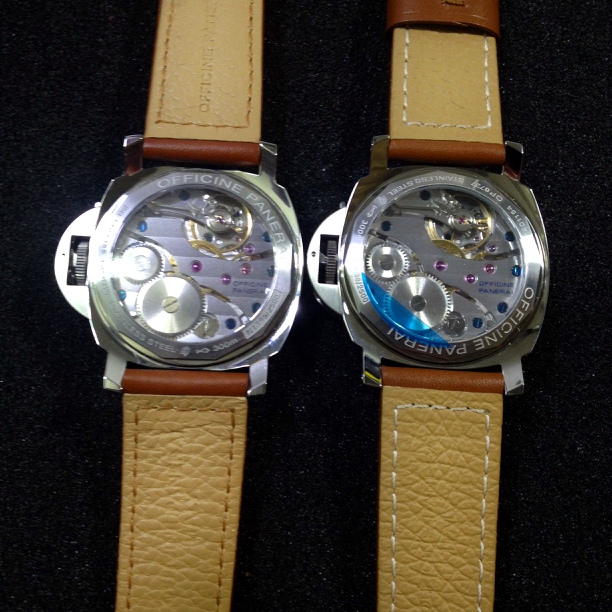 The dial font on KW PAM 111 is brighter than that of Noob.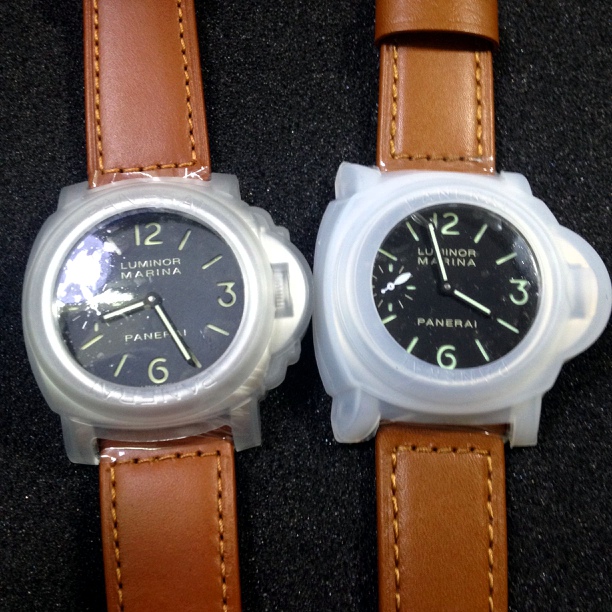 Crystal. On the two photos below, the first one is Noob. You can clearly see that Noob PAM 111 has a blue film on crystal, while KW does not have.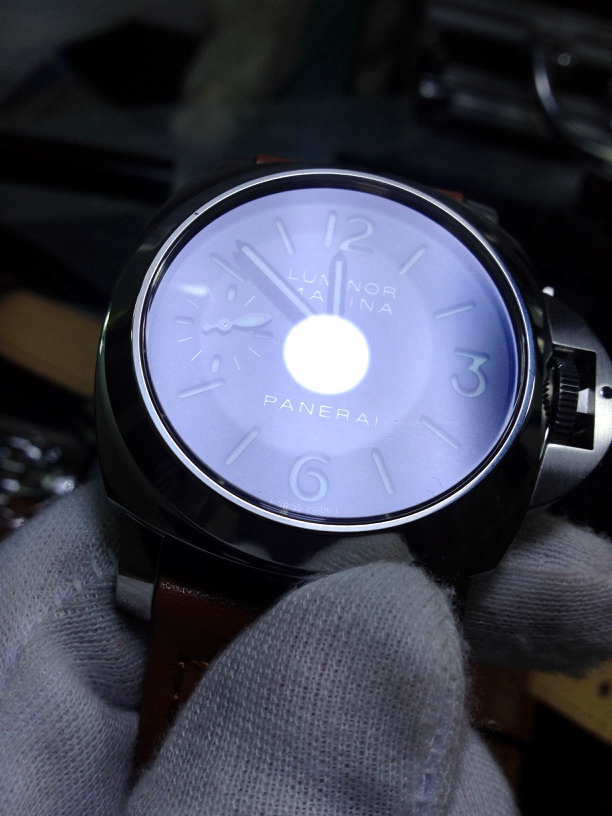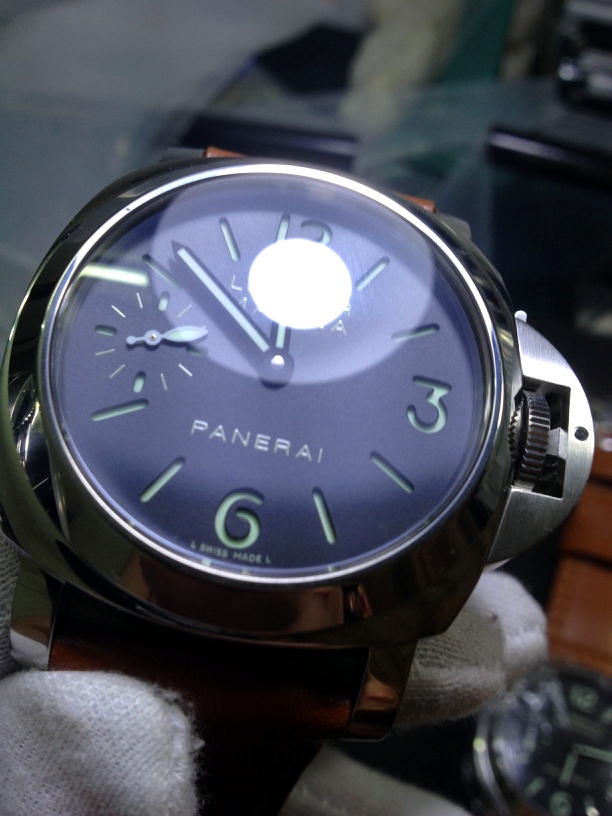 The left one is KW 111, right watch is Noob 111. Noob does better in movement polishing. Besides, the engravings on case back outer ring are more clear on KW.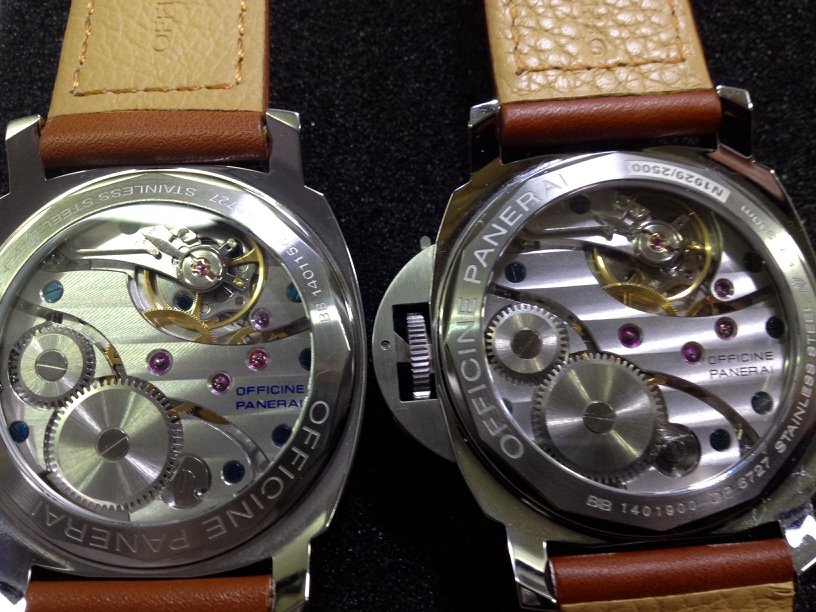 Check the two photos below. The top one is KW 111 case back. The engraving "BB 1401554" on both watches is completely different. KW's is better.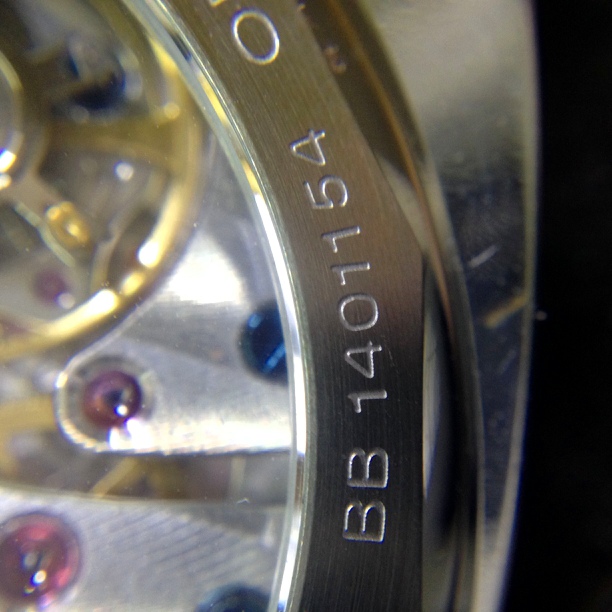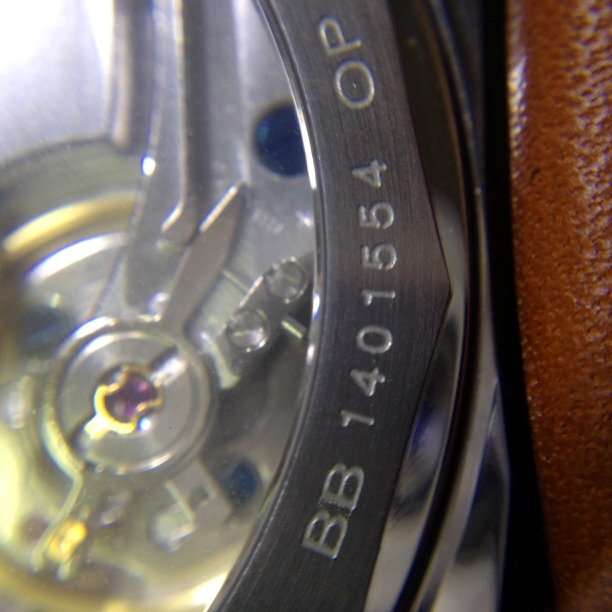 The color of "OFFICINE PANERAI" on movement plate looks a brighter blue on KW PAM 111.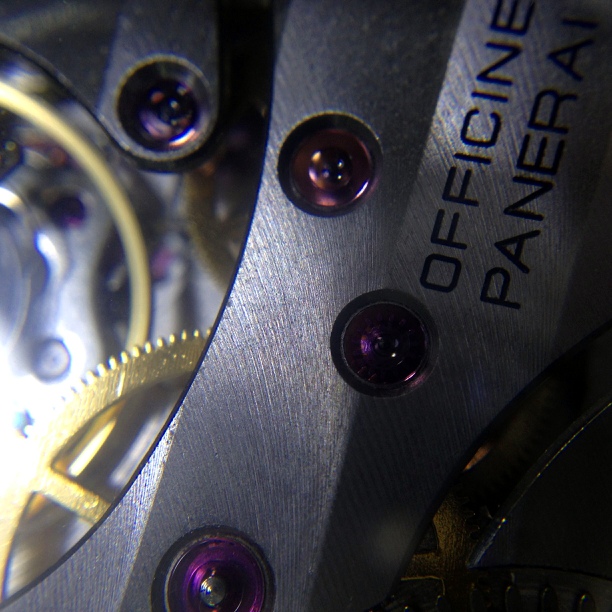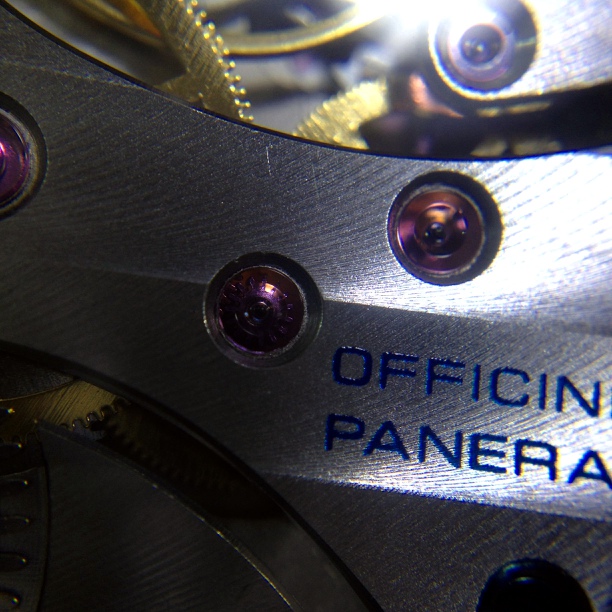 Although two PAM 111 are all in high quality, there are still a lot of differences between them especially when you are taking a closer look at both, holding them to observe carefully. However, each watch has their advantages and disadvantages, every factory here has their own ideas to replicate one watch that could not be done 100% the same as genuine.