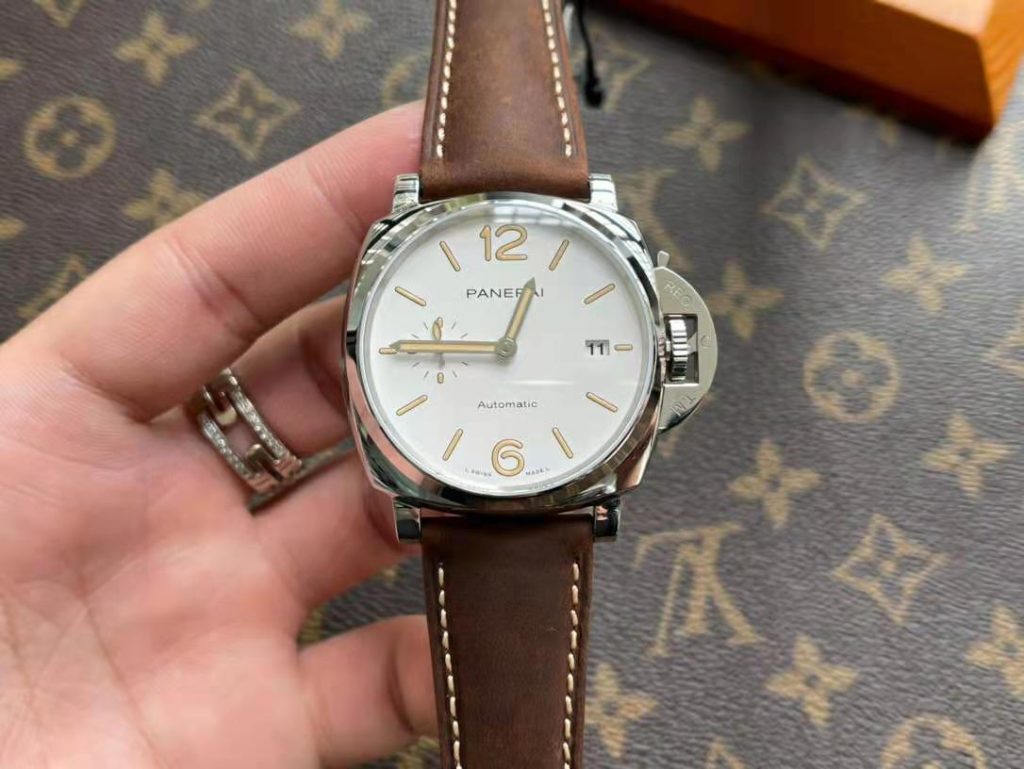 It is another Panerai watch in 42mm, PAM 1046 is a good-looking Panerai that is suitable for both men and women. The watch is 42mm in case diameter, not too big for women, while for men, they can also get this Panerai watch to match their business dresses and then attend occasions that look somewhat formal. Before, some readers here wrote emails to me and asked me advice on smaller Panerai watches for their girlfriends or wife, I recommended 42mm Panerai to them, now the 42mm Panerai watches collection grows bigger, more than ten models you can choose, it is really great.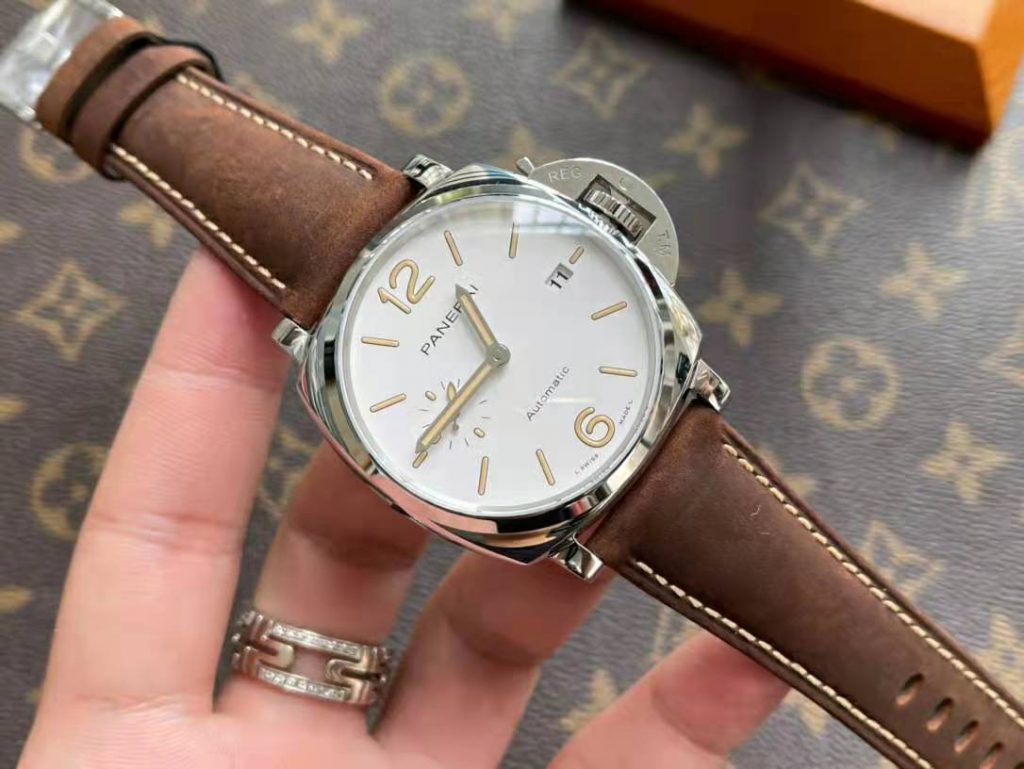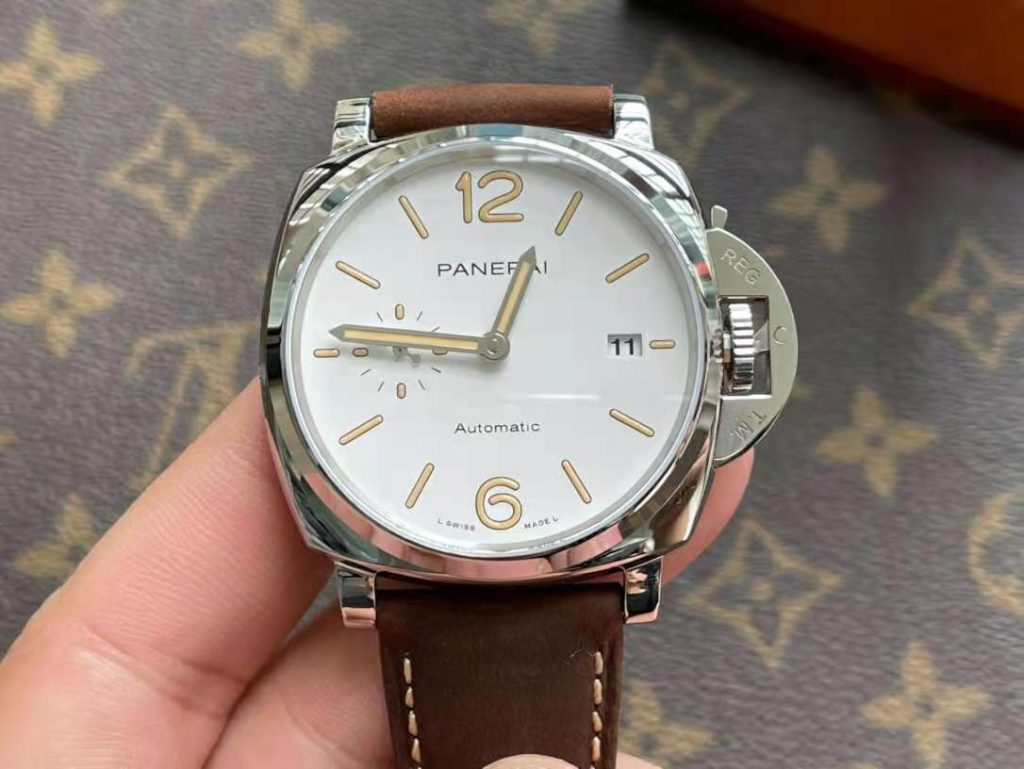 Panerai PAM 1046 replica is made by VS factory, the best Panerai replicas are coming from this factory, always, except some classic vintage Panerai watches like PAM 111, PAM 127, PAM 217. Last time, I introduced PAM 1314 here, look at the case and dial of both watches, they are very similar, but PAM 1314 has a 44mm case.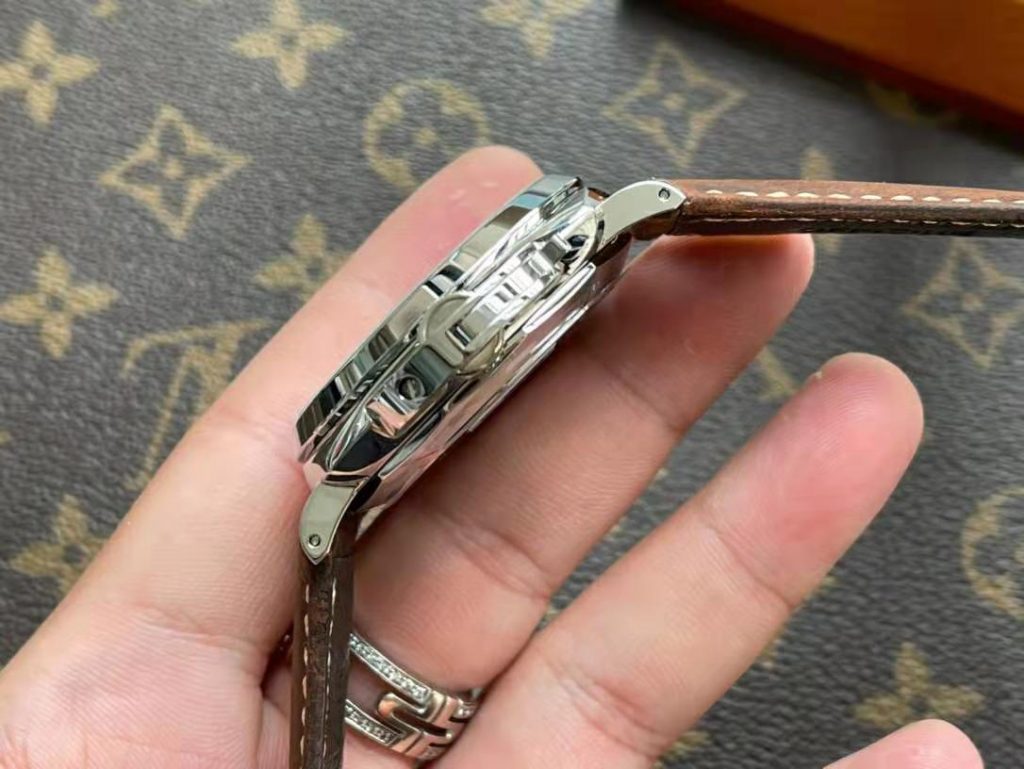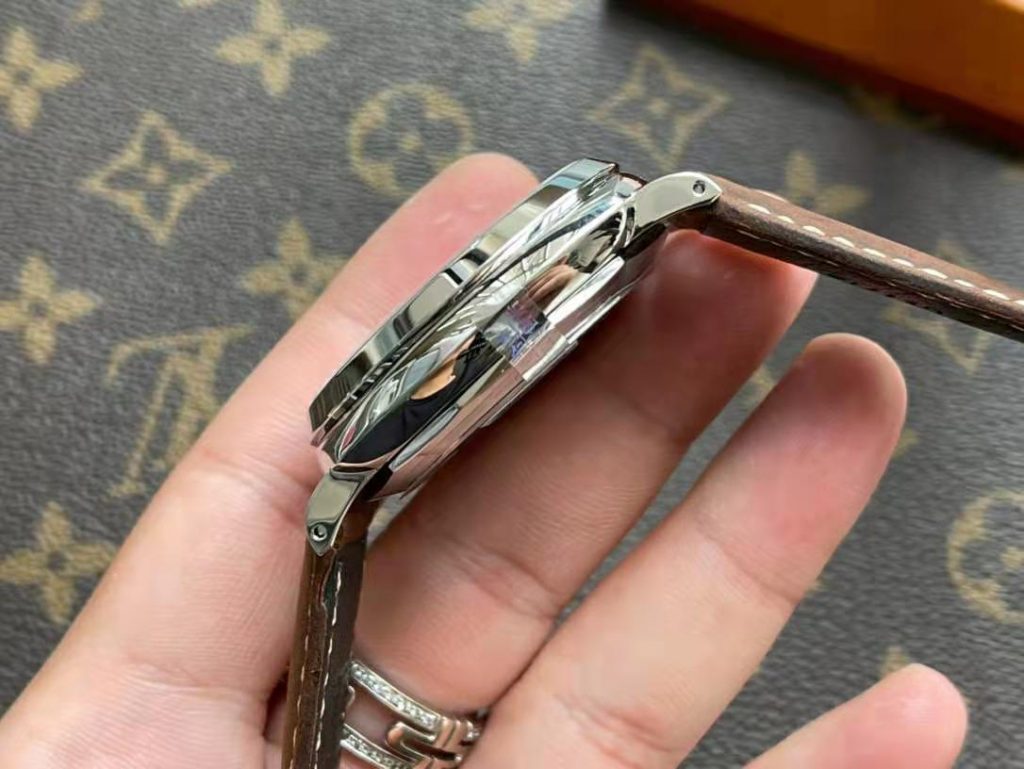 Case is only 14mm thick, which is much thinner than most automatic watches, I think this is the main reason to choose PAM 1046, nowadays, considering wearing comfort, a lot of people prefer mechanical watches in thinner case than before. Both case and bezel are polished on PAM 1046, well-polished and look like a mirror. Case back is screwed down and there are full engravings on its brushed surface, you can get a lot of information about this watch from the case back engravings.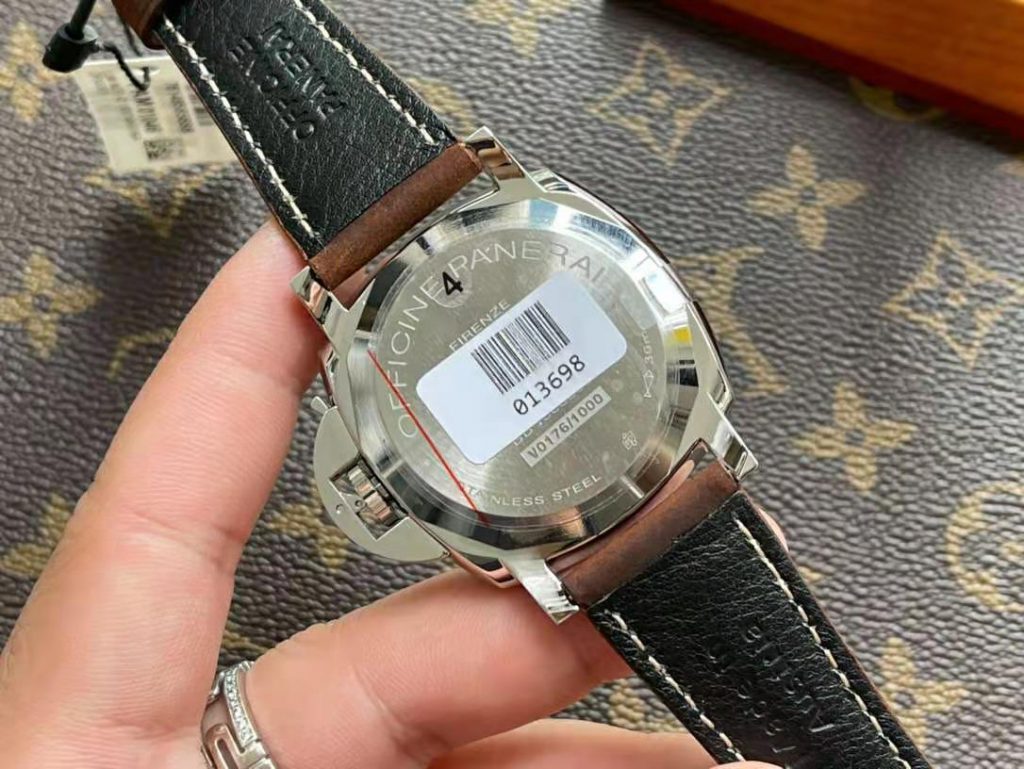 PAM 1046 features a white dial, you can see brown luminescence on hour markers and hands, the color of luminous material is very close to that of brown leather strap. Small seconds hand is running on subdial at 9 o'clock, it is sweeping across the small dial smoothly, small date window has black font that forms an obvious contrast with white background, it is very recognizable and you can get the date information just at an easy glance. For such clean and simple dial design on PAM 1046, I can not find any flaws.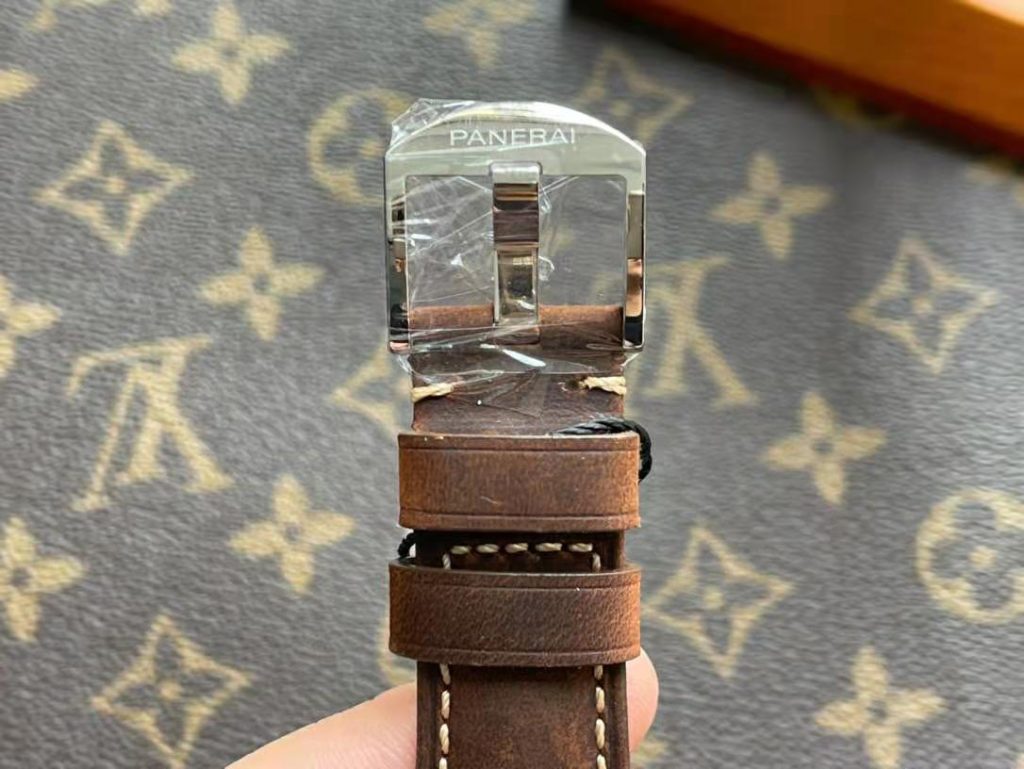 I like the brown leather strap very much, on its front side, it is suede leather that looks old, while on back side, it is black leather and feels softer, this type of band design not only ensures a good-looking outside, but also guarantees a perfect wearing comfort. By the way, the replica is equipped with a Super Clone P.900, whose movement decoration is the same as genuine Panerai P.900, after receiving the watch, you can check by yourself, the case back can be easily opened with a tool, you will be shocked by this beautiful movement.