Recent news in our watch market are all about Richard Mille and VS factory. First, several new Richard Mille replica watches made by RM and BBR factory have been released in the market, T+ and Sonic two teams also published the modified RM35-02 and RM35-01, so when people asked me about the best replicas of Richard Mille, I do not know which factory should be recommended, ZF, T+ or Sonic? They all make top quality replicas of RM35-01 and RM35-02, their quality is very close to each other, so it is hard to pick one. About VS factory, they have published a lot of new Rolex models in recent weeks, most of them are 36mm Datejust, and just about 5 days ago, VS published two new watches that really attract me, one is Oyster Perpetual 36mm Rolex Tiffany Blue, the other is a Seamaster 007 James Bond watch.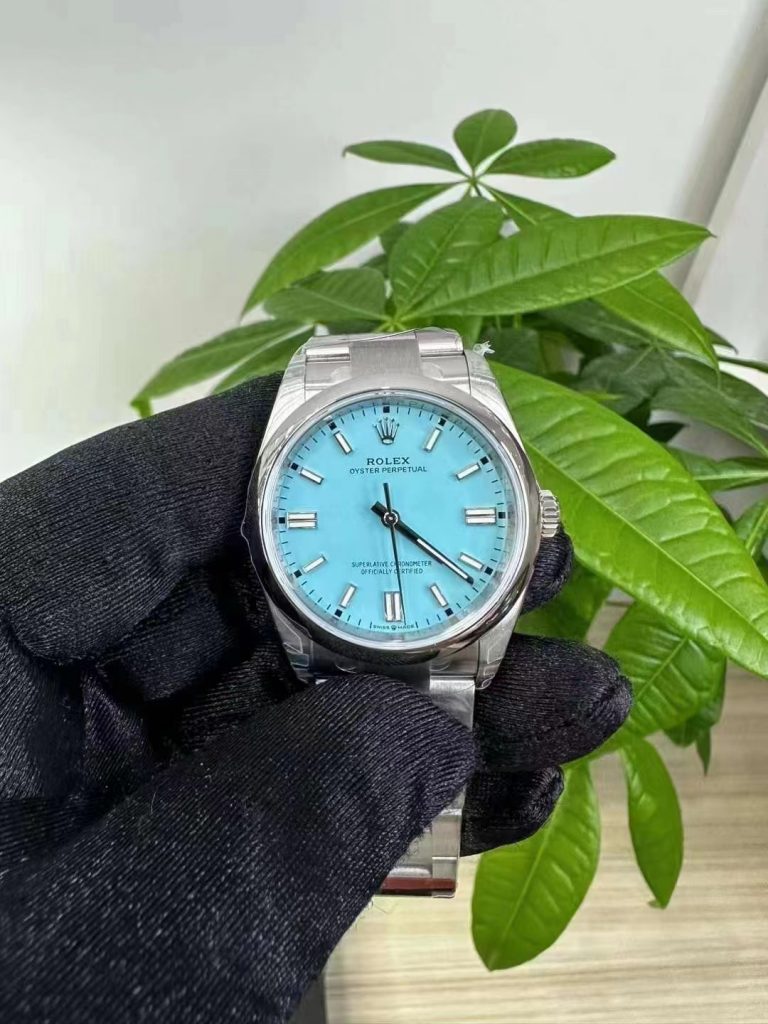 I really love these two watches from VS, and I high recommend them. First, the Rolex Oyster Perpetual with tiffany blue dial made by VS factory, it is a good replica watch with 36mm in case diameter, the case is made with 904L stainless steel and uses VS most famous 3235 movement, with their Dandong 3235 movement, I think VS factory can continue to expand their product line of replica Rolex watches. The tiffany blue dial color was highly welcomed in past three years, both Rolex Oyster Perpetual and Patek Philippe Nautilus 5711 offer this dial color version, a lot of people love them.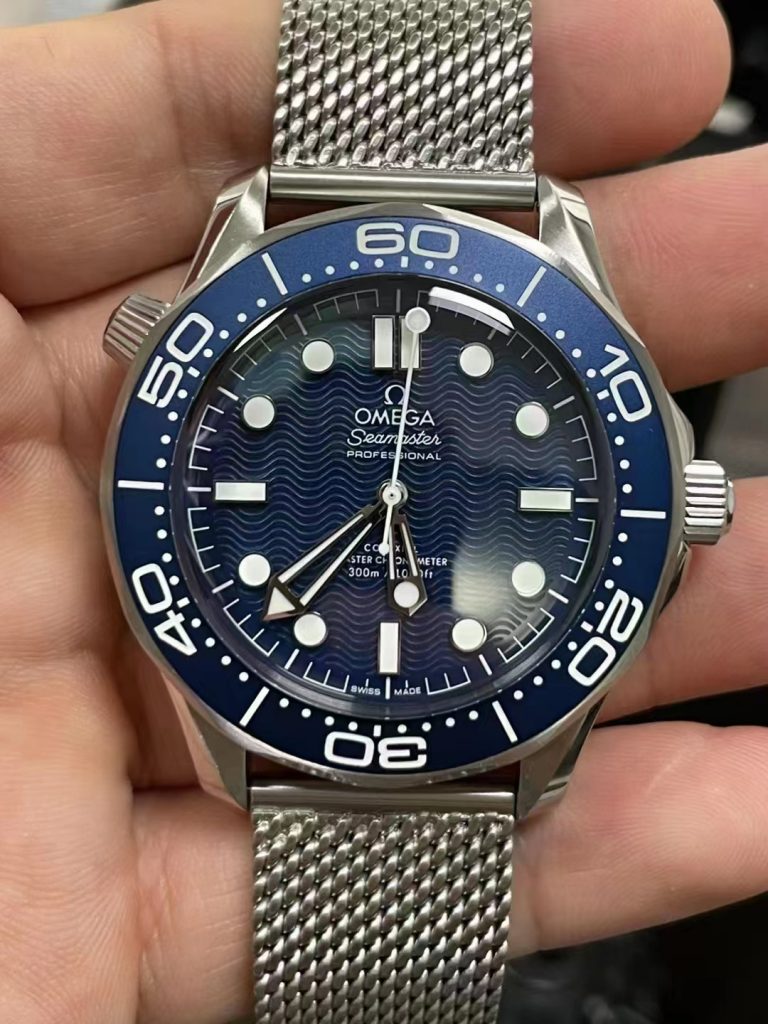 The second new model is an Omega Seamaster replica watch, genuine watch is a Seamaster Diver 300m 60th Anniversary Edition, some people call it Seamaster 007 No Time to Die Blue, yes, its design is very similar to the last titanium Seamaster NTTD 007 watch Omega released. In last five years, there are two 007 Seamaster James Bond watches that were very popular in replica watch field, they are Seamaster Spectre and Seamaster No Time to Die, both are made by VS factory. Just 5 days ago, VS factory announced the release of this blue Seamaster 007 NTTD replica watch, I think it will become another best-selling 007 replica watch from VS.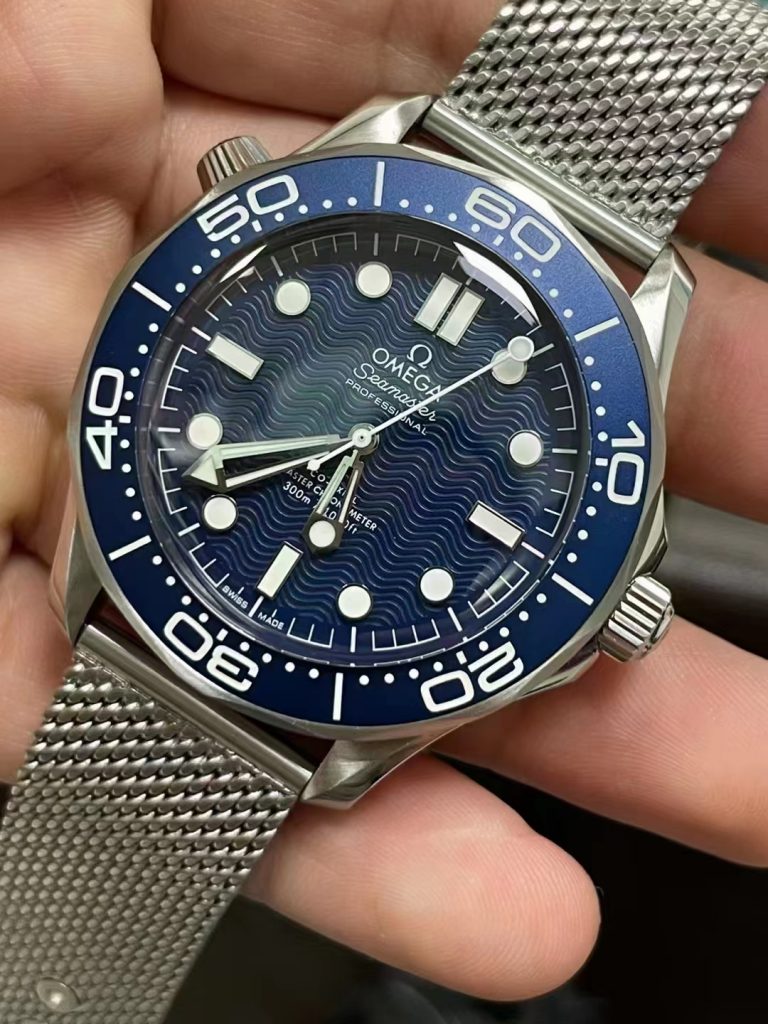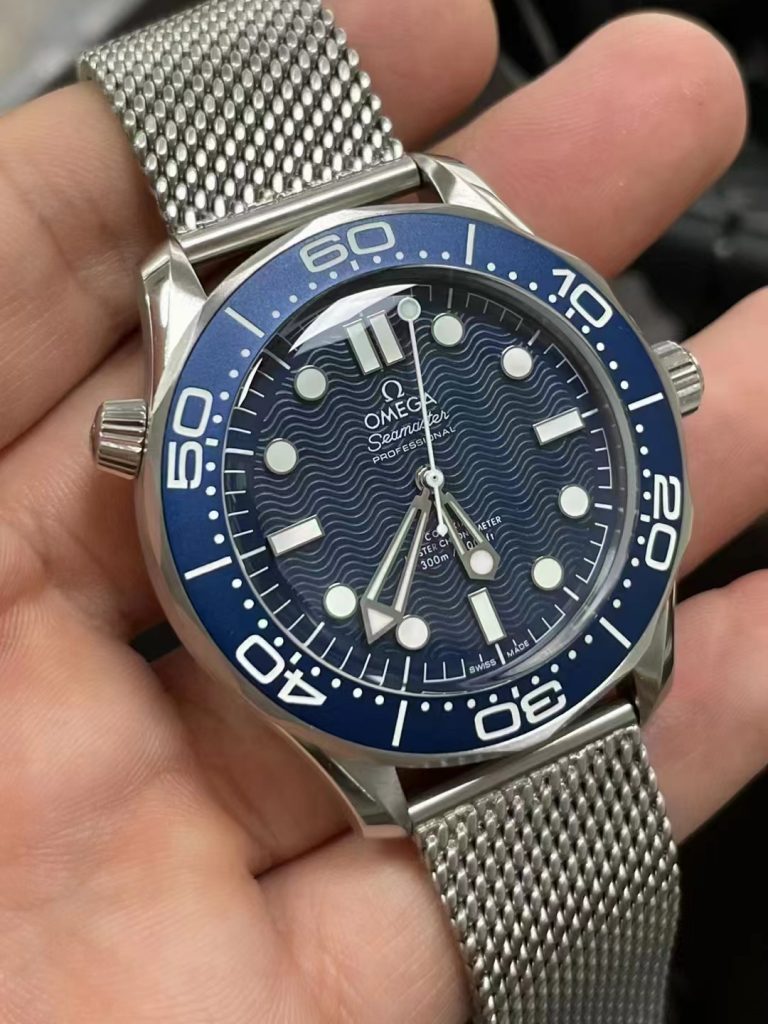 The new Seamaster Diver 300m replica is made with 316L stainless steel, not titanium, it has a 42mm case diameter and measured to be 15mm in thickness. The bezel is blue ceramic, the dial is blue with water waves that are delicately finished. In the dark, the dial shows two lume colors, blue on hour markers and hour hand, while green on the minute hand, the 60 marker on the bezel also has a green lume light. The replica is equipped with a clone 8806 movement, which features beautiful decoration and correct engravings on the plate and auto rotor. The see-through crystal back features a Signature James Bond insignia, you can also see the movement inside, which is very similar to real Omega 8806 Calibre. The watch is equipped with a mesh stainless steel bracelet, currently no nylon band is offered to this watch by VS factory.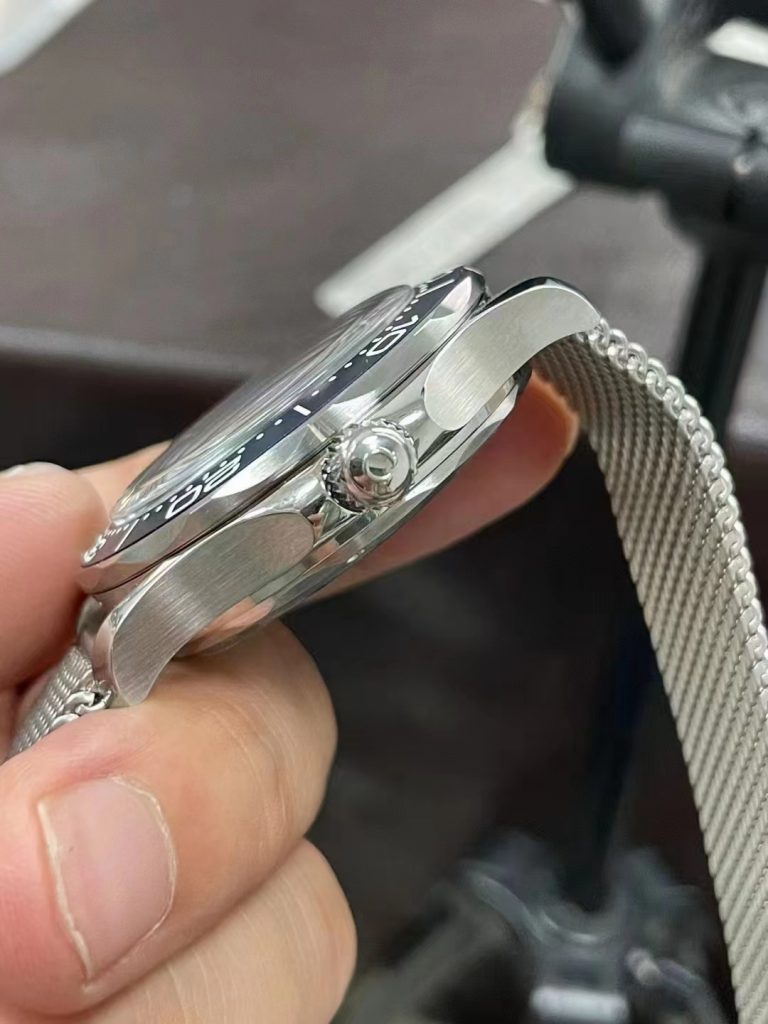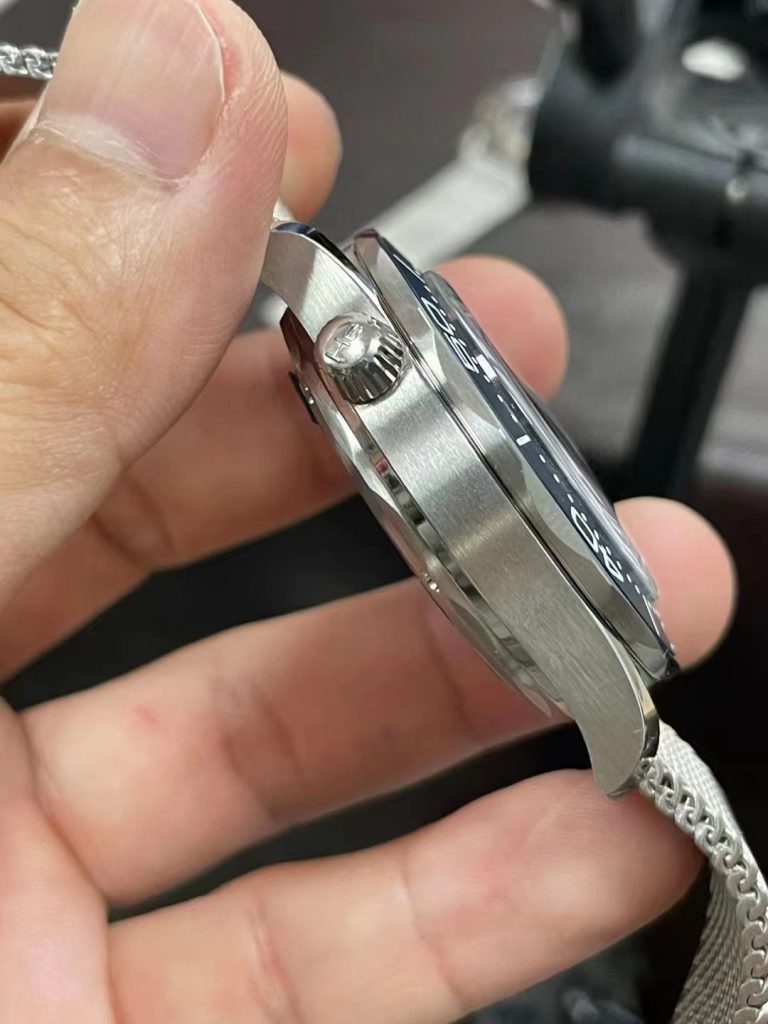 I really trust the quality of replica Omega Seamaster watches from VS factory, they make the best ones, I recommend. Well, the replicas of Seamaster from OR factory also have fine quality, but currently OR can not win in the competition with VS.