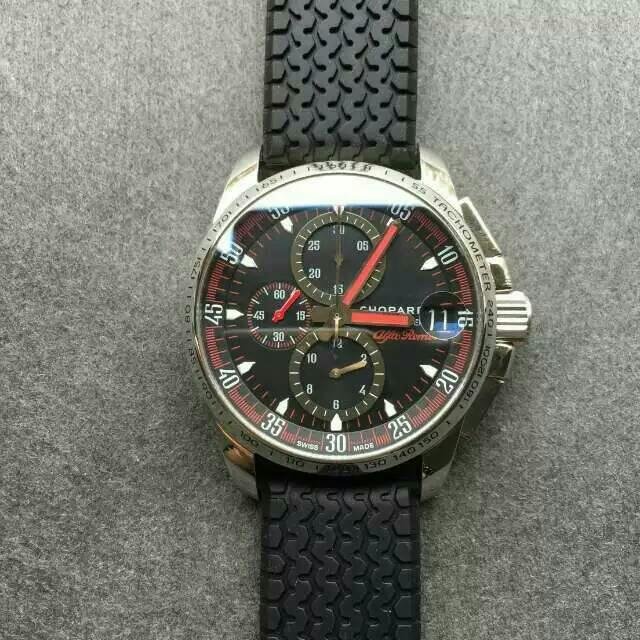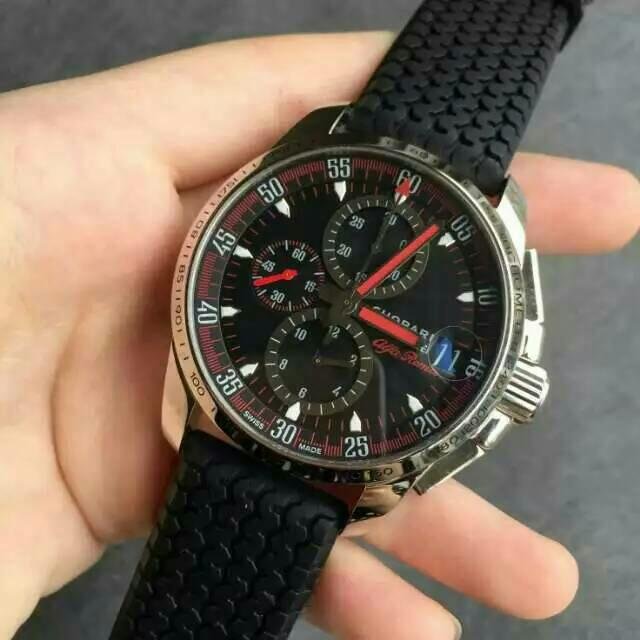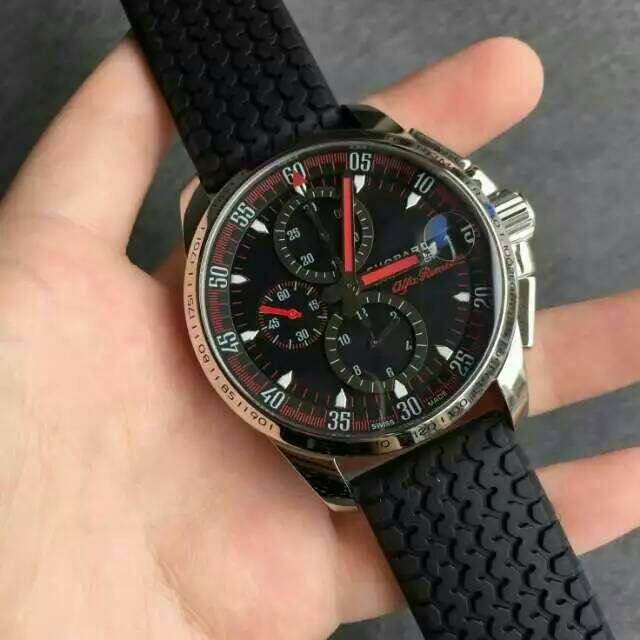 As one of the most famous Swiss made watch brands, Chopard is famous for its unique design, style and innovation. I think the charms of watches is that it seems they are all the same, however, when we look into the details, they are totally different. The timepiece I bring you guys there today is a 1:1 high quality replica Chopard Gran Turismo XL Alfa Romeo watch which is manufactured by famous replica watch factory – the Noob. This model is more like a sport watch and so as its functions.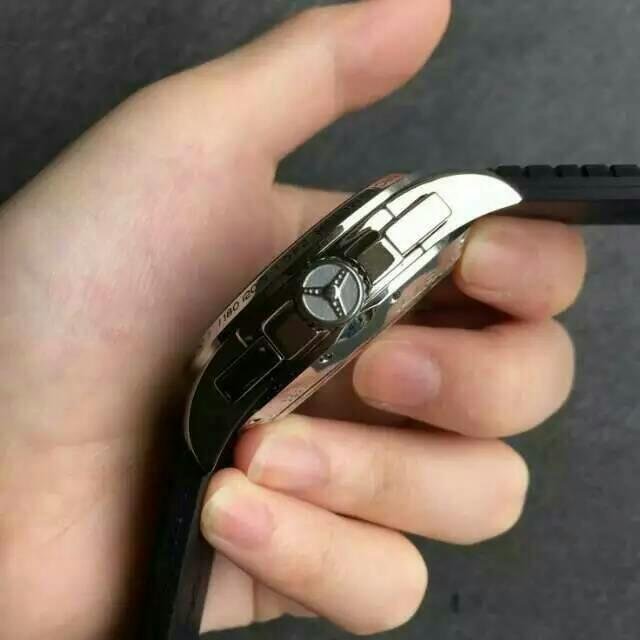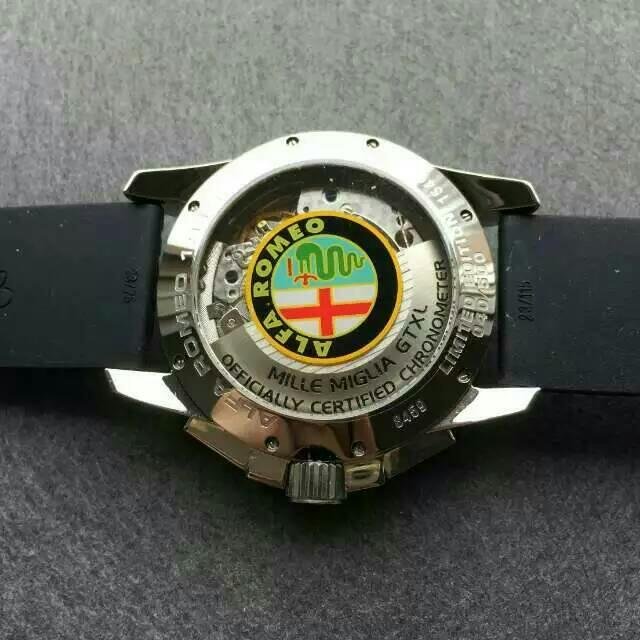 I love its case shape and the lug style which can protect its crown very well. This sporty 44*14.36mm case is made of solid stainless steel. At the first sight of the dial, it seems complicated and too much for me, actually it is normal for a sport watch. There are three hands in red, and three small dials. The hands are definitely indicating hour, minute and second, the three dials is for the chronography function. The small dial at 9:00 position is counting the second, one at 12:00 position is for counting minute and the one at 6:00 is for the hour. This amazing function is working well on this replica Chopard watch just the same as per original. And plus, this chronography function is very useful for the sport fans or someone who need to calculate time accurately. Date indicator is at 3:00, the round enlarge glass reminds of Rolex's classic water-drop. These functions can be adjusted by the side crown and the two buttons beside it.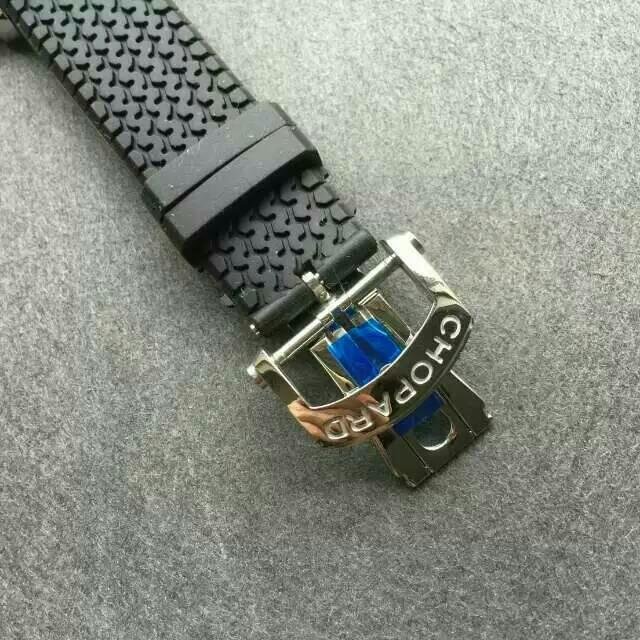 Turn it into the back, through the clear glass back, I can see the colorful series name and other information of this watch. There is a 7750 chronography movement which support it working as per original very well. The strap is made of black rubber, sporty and waterproof too. This Chopard model fits both man and woman, but I think it is for sport or exercise occasion will be better. It will be kind of strange if you wear it with your suit.