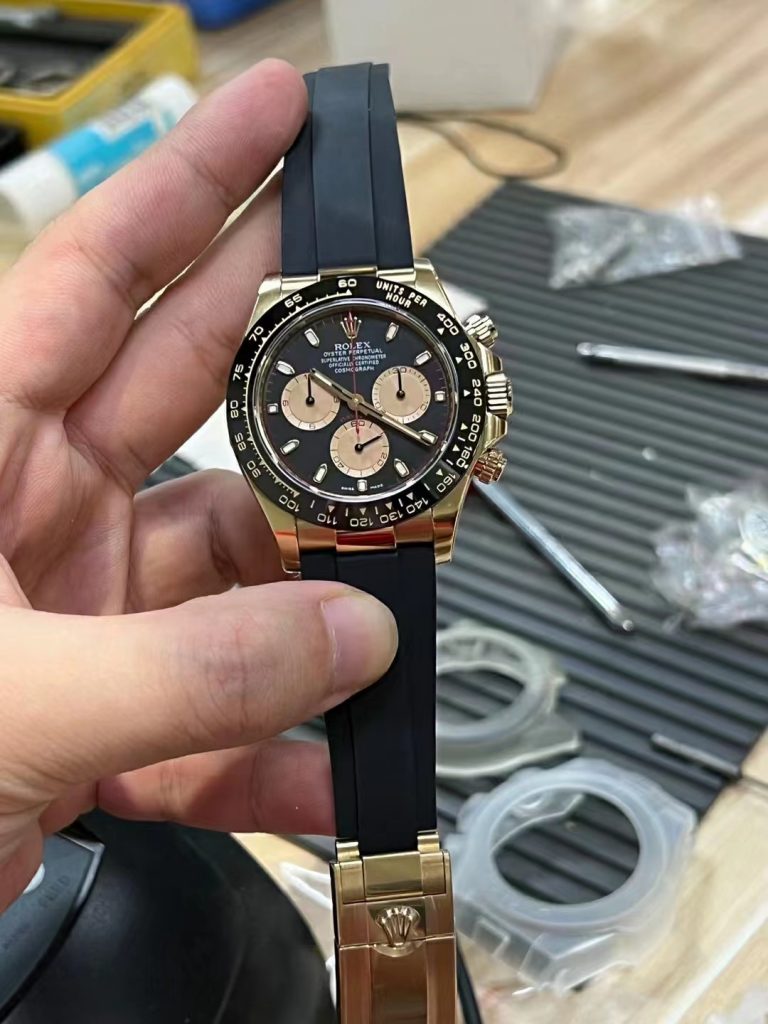 In providing super clone Rolex watches such as Submariner, Daytona and Datejust, Clean seems to be more reliable than other watch manufacturers like GM factory and BT factory, the quality of Clean Rolex has been recognized by customers, and ordering from Clean won't take too long except ordering the gray Daytona from them, it seems like that the gray Daytona published by Clean factory several weeks ago still not in stock, someone in the factory said that several components lacked, so we still need to wait. Today, I am going to introduce two new watches Clean factory just unveiled, one is yellow gold Daytona, the other is a Datejust.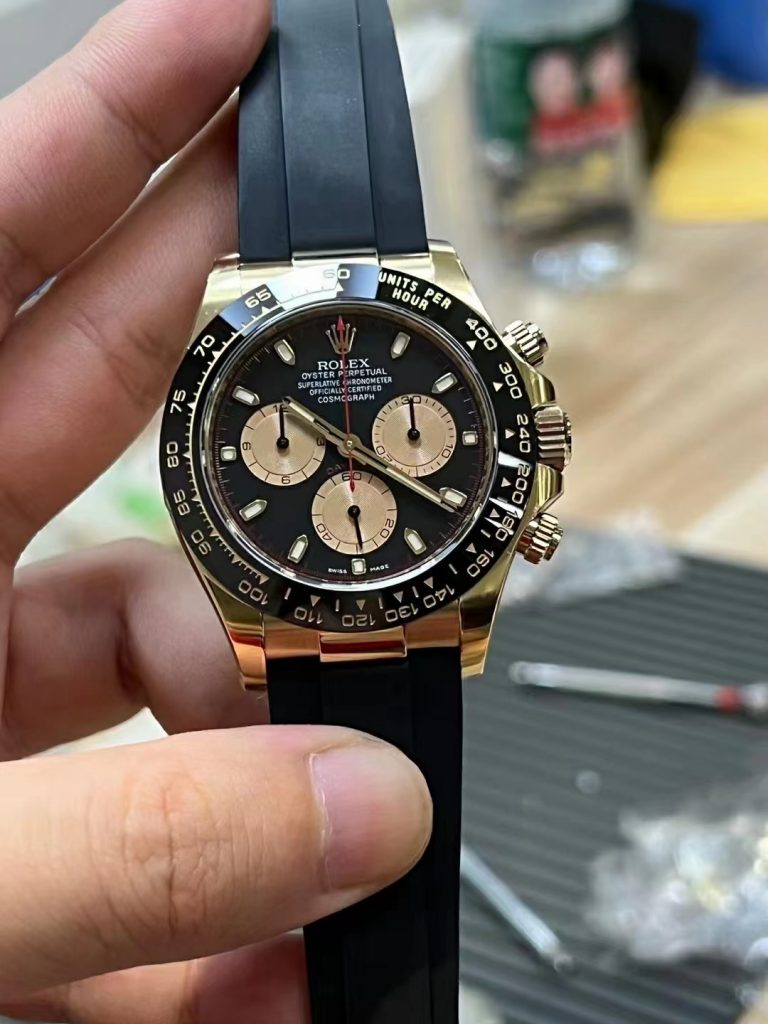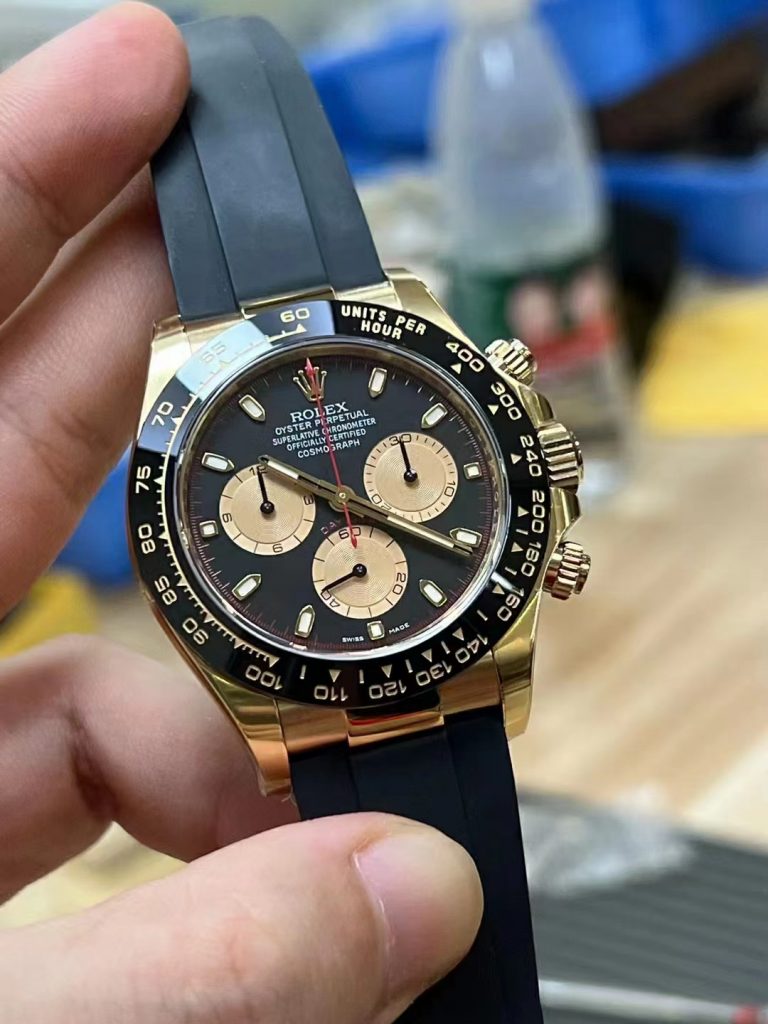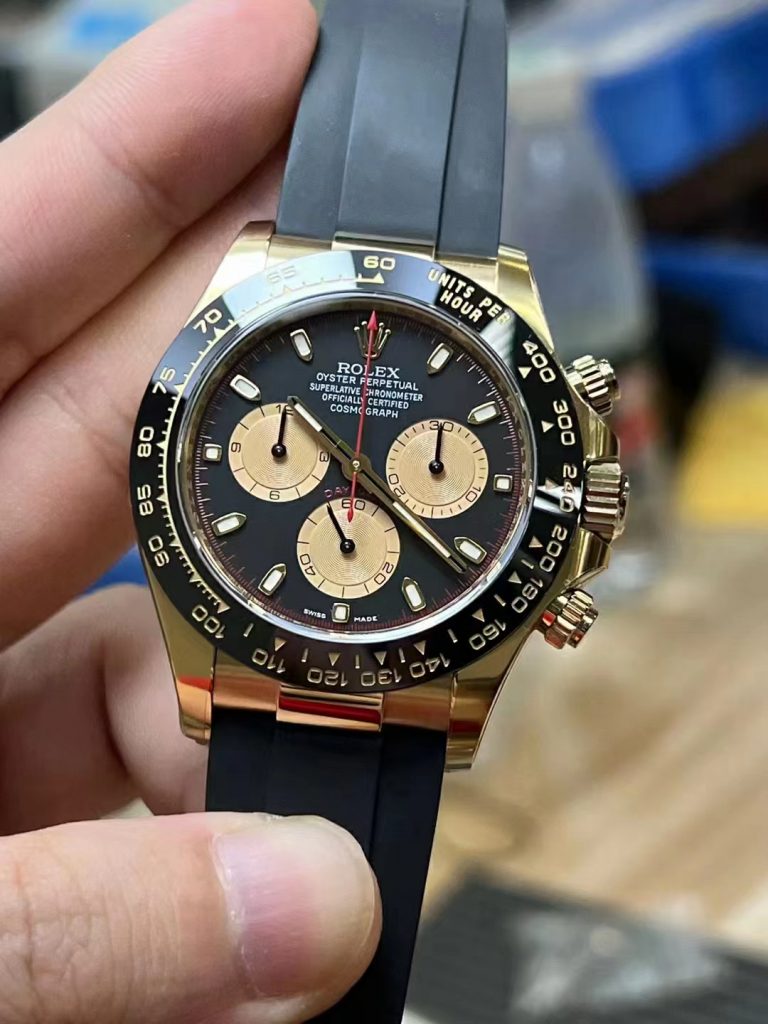 This new yellow gold Daytona is different from the one Clean factory released before, this new watch has a black dial. I feel a little strange, the two yellow gold Daytonas were immediately in stock after being unveiled by Clean, but the gray Daytona released in earlier days still not available, why? As far as I know, there is a great amount of need for the gray Daytona, which is more popular than the two yellow gold Daytonas. A lot of readers here have asked me about the Clean gray Daytona after I publish the watch news, but every time I told them to wait after ordering this watch from Clean, and I am not sure how long to wait, so I think many of them turned to buy the gray Daytona from BT factory.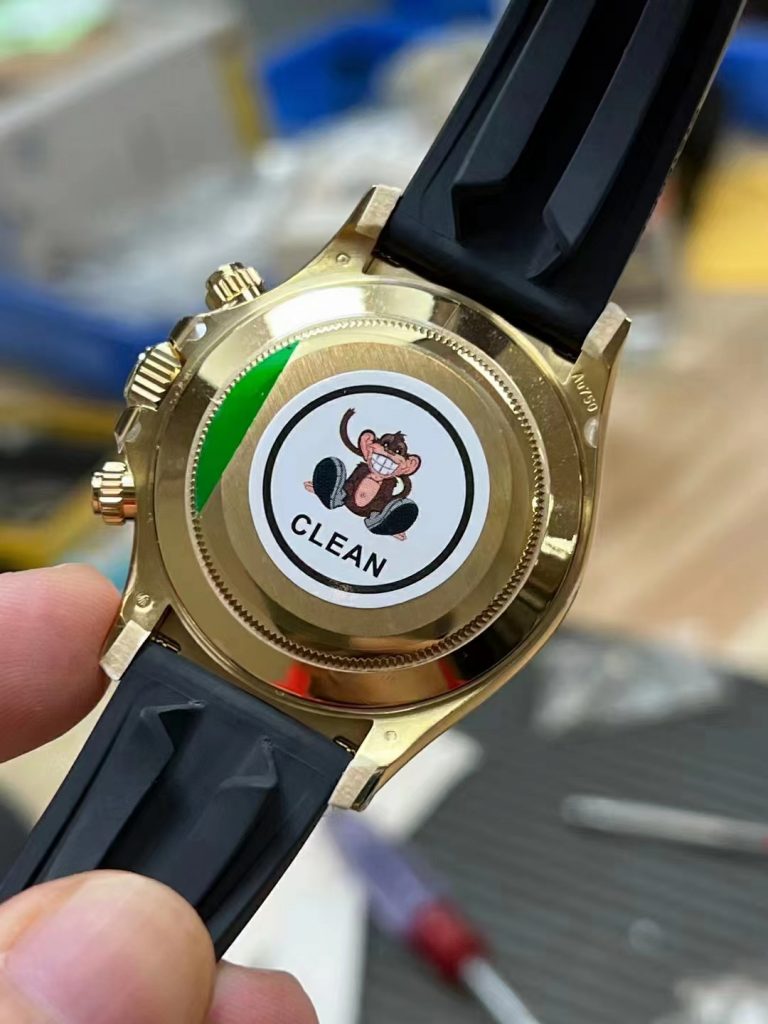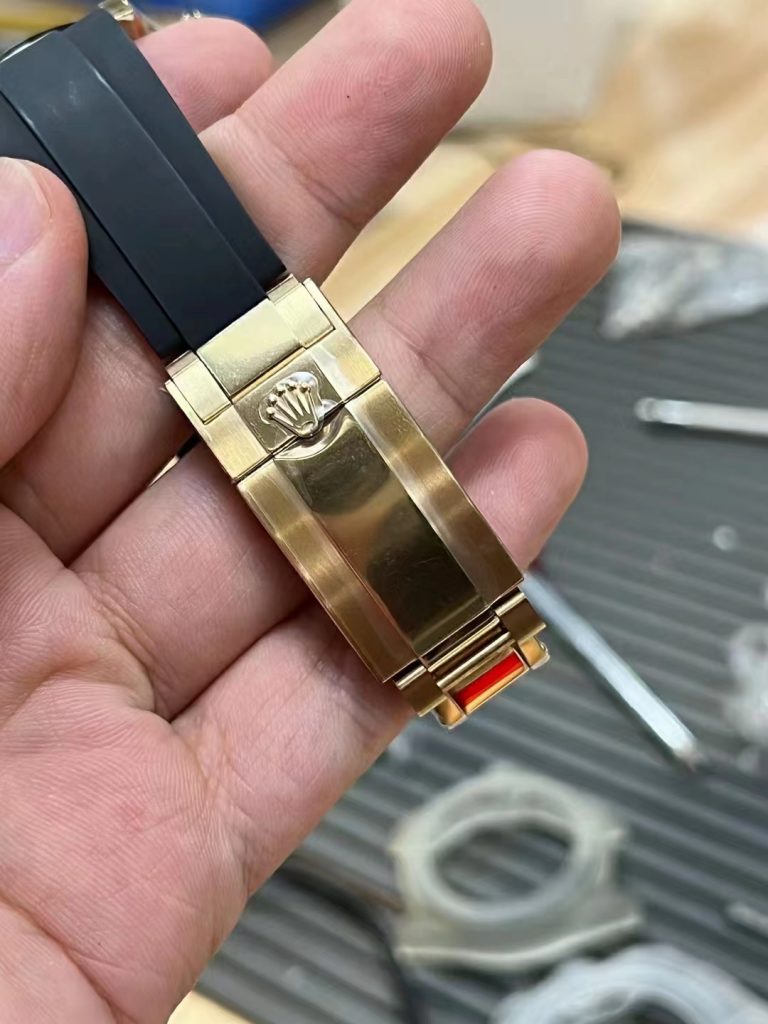 The second new model is a Datejust II from Clean, it has a new fresh mint green face that is radial finished. The watch has a fluted bezel and jubilee bracelet that are made with solid 904L stainless steel. The 3-section links in the middle are glossy high-polished, which is highly contrast with the brushed links on both sides. The bracelet finish is the best in our market, it is made by the same factory that manufactured bracelets for AR factory before, the edge and corner of the bracelet is polished smoothly, no sharp and straight corners, so the entire bracelet feels very comfortable to wear.