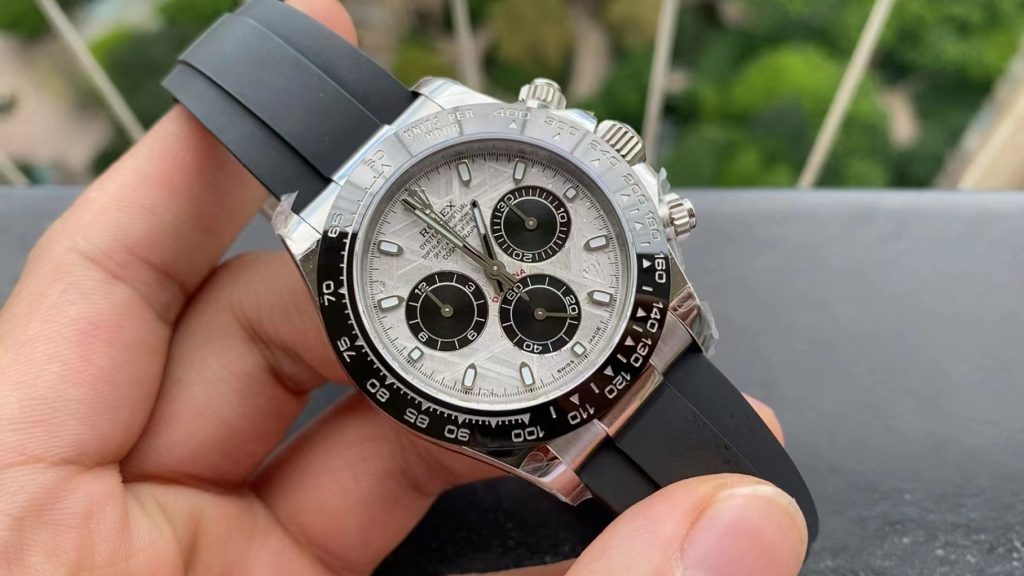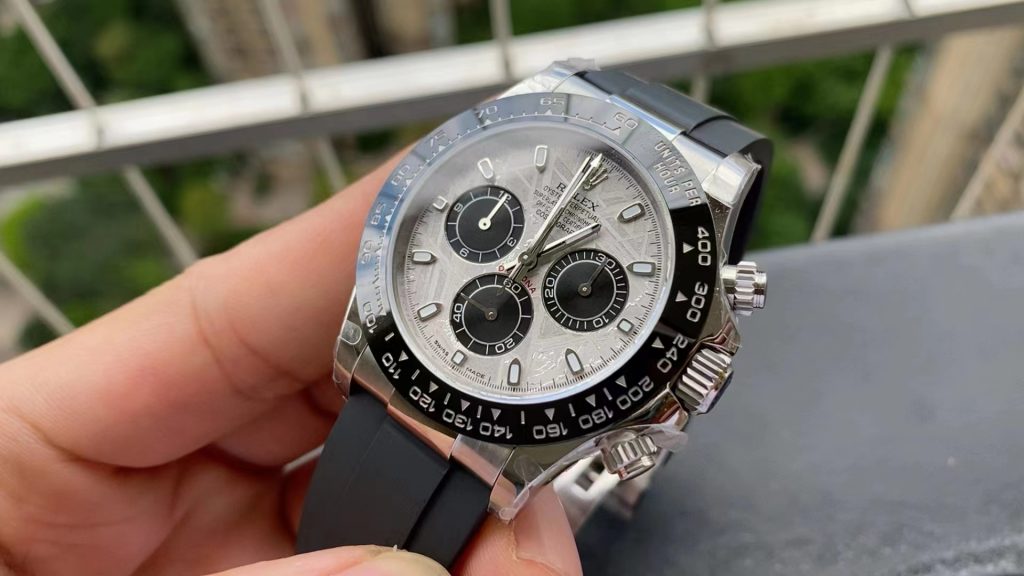 It is not the previous Noob factory we remembered two years ago, the former Noob has been closed for some time and did not open again. This New Noob factory was founded by someone else, maybe a dealer who has a lot of money, he saw the opportunity after the closure of Noob, most watches under New Noob factory are Daytona, and the quality is good, the most important thing is they use the super clone 4130 movement in their Daytona, many clients recognize the quality, so in the market of super clone Daytona, three factories are the main sellers, Clean, BT and New Noob.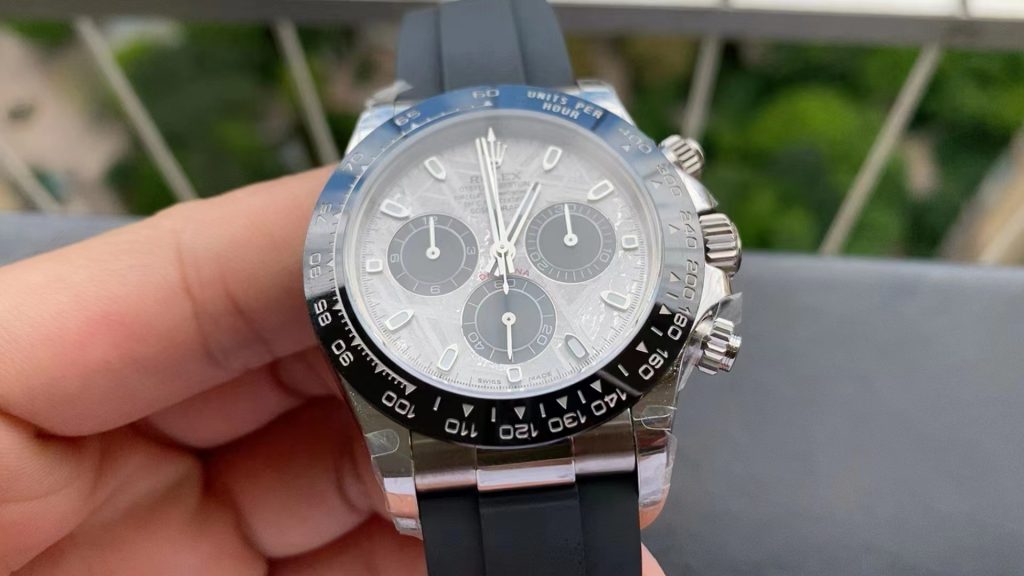 The Daytona looks unique because of its dial, which is meteorite texture, now in the market, only New Noob factory has this meteorite Daytona with super clone 4130 movement. Clean and BT do not have this product. Because of the super clone 4130 movement inside, this Daytona from New Noob factory will also have few or no issues on movement, because this movement has been tested to be for years, and proven to be the best clone movement installed in Daytona, I think this is the main reason why New Noob factory can still has a certain market share in Daytona field when facing the competition from Clean and BT.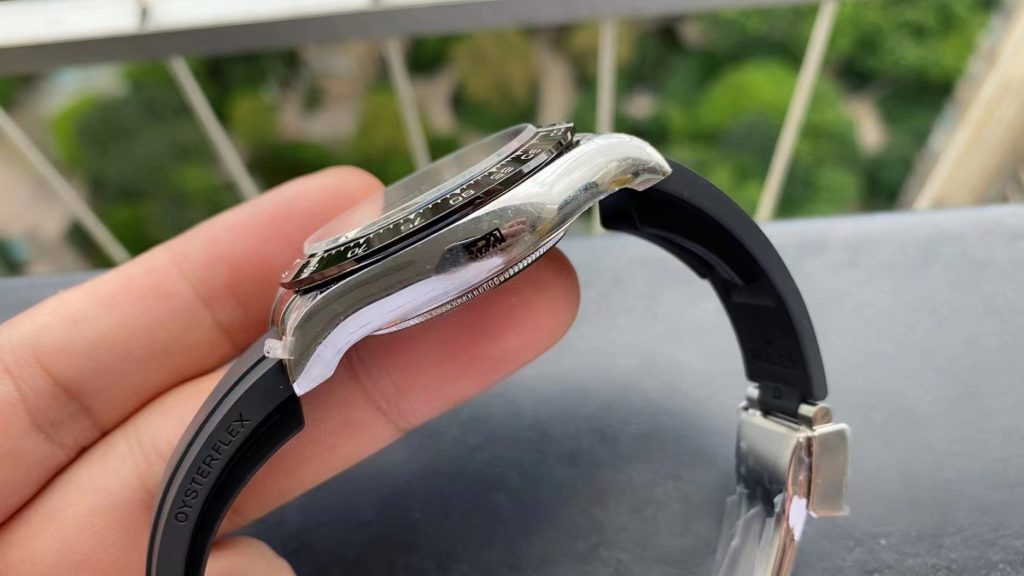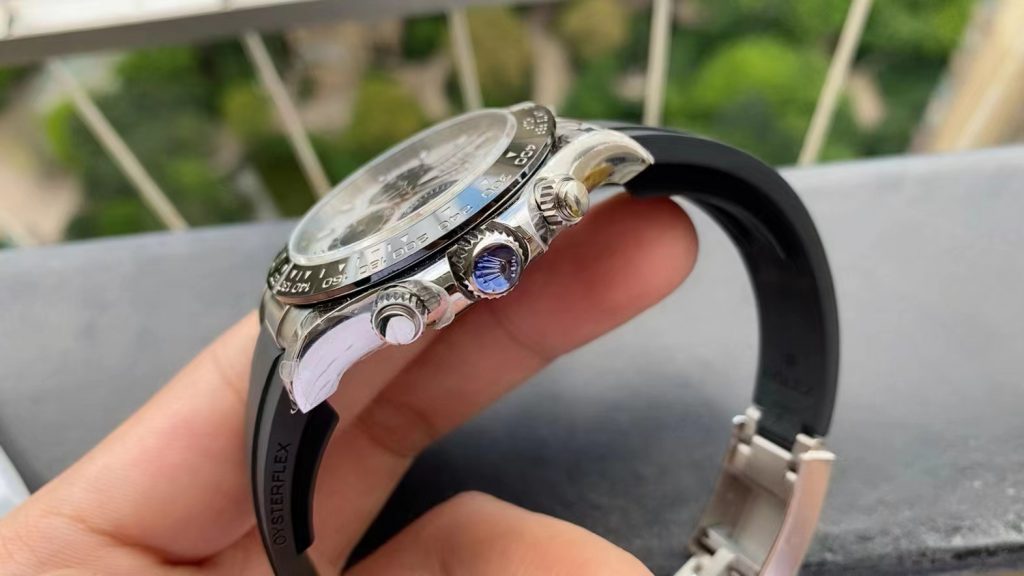 New Noob factory will send one extra rubber band for free, while Clean factory does not offer this benefit. For the Daytona with rubber band, Clean has two models, one is with gray dial, the other is the yellow gold model, but for this one with meteorite, only New Noob factory has the super clone version. The case is made with 904L stainless steel, it has a thickness of about 12.3mm, as long as the Daytona has a super clone 4130 movement inside, the case thickness is very close to that of genuine. On the dial, the texture is unique, while the small hands on the three subdials are slightly different from the Daytona of Clean, they are totally flat, that's not good. The rubber band does not have stainless steel sheet inside, that's another big difference between it and Clean.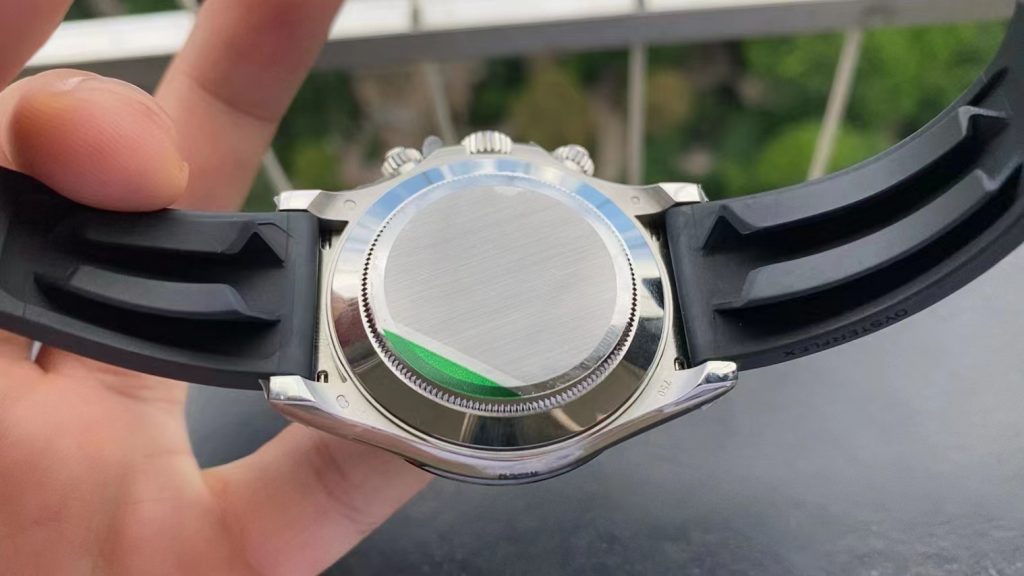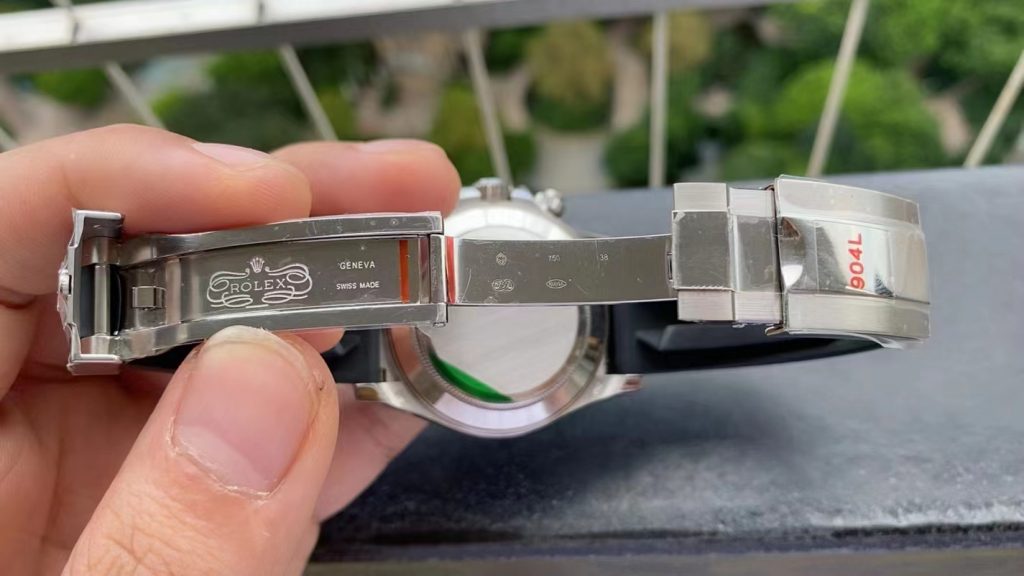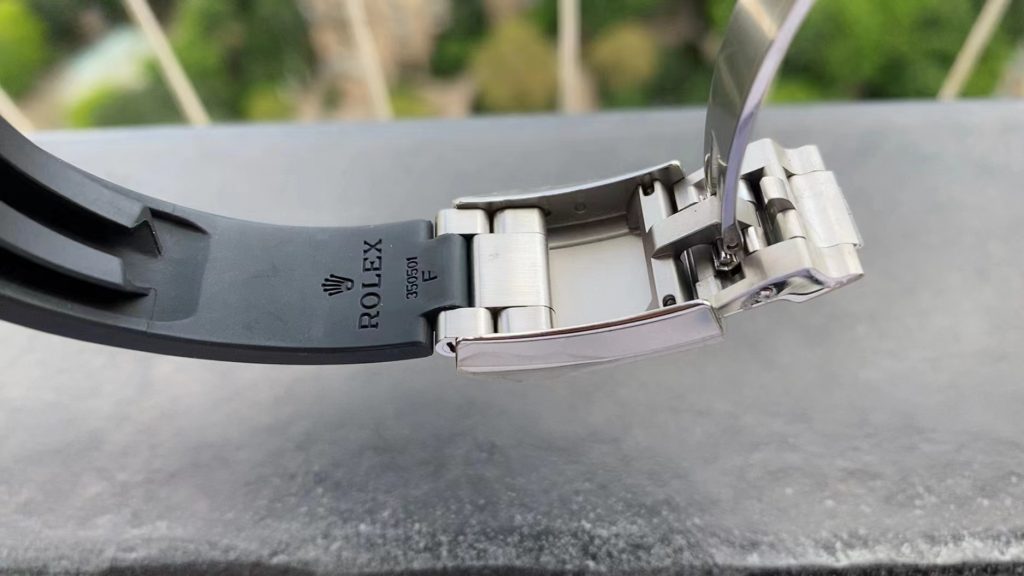 Any way, the Daytona from New Noob factory is worth buying, price is expensive, but some models like Ice Blue and this Meteorite are not available from BT or Clean, you can choose from the New Noob. However, if they can not invest more money to improve the quality and supply more stable stocks, their market share will be taken by BT and Clean.