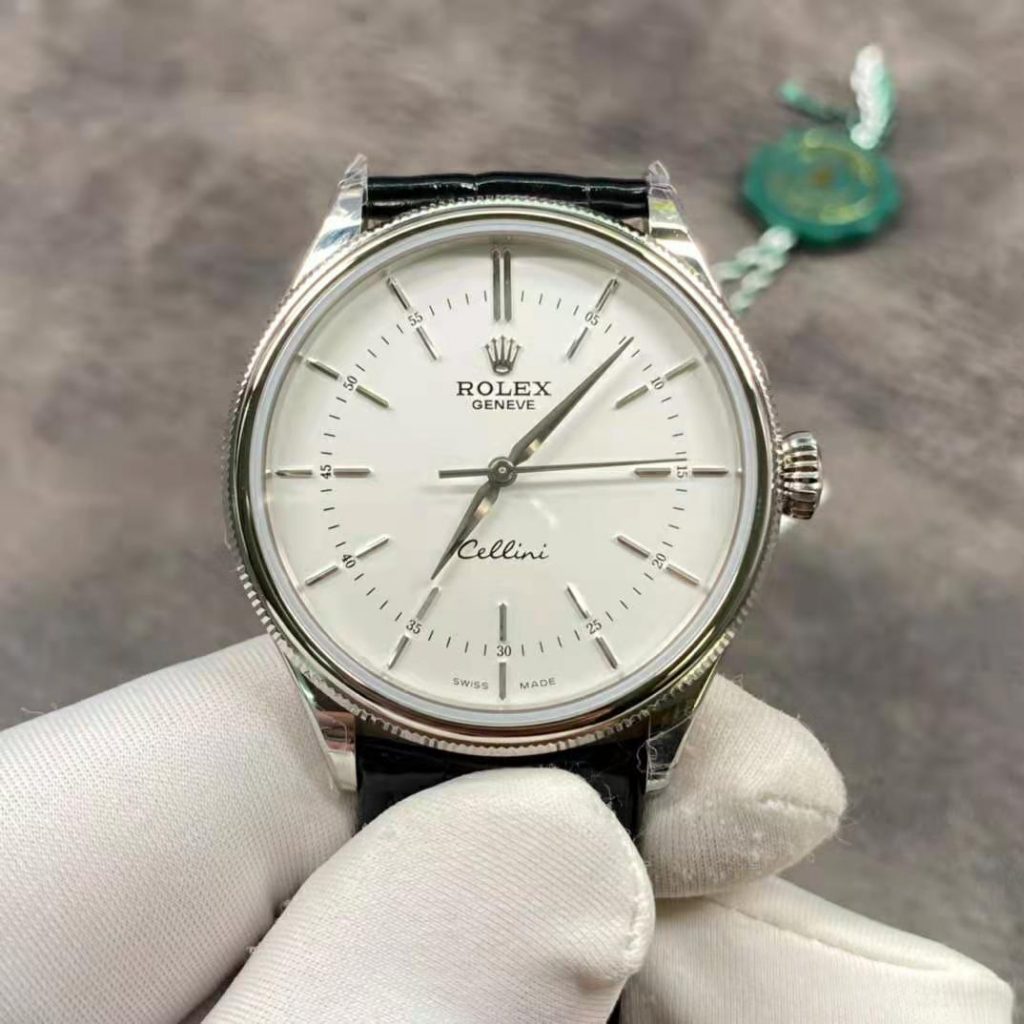 Cellini, I do not know why Rolex launched this model, if people need Rolex with SS case and leather band, I think Datejust will be a better choice, why choose Cellini? Maybe the price is one of the reasons, and Cellini can fulfill the need of audience that has not been covered by other Rolex models. Those people in young age and in high school, maybe a Rolex Cellini is a great watch for them. Look at the photos below, the Cellini style is greatly different from other Rolex watches, its dial, case design and crown, I can see big differences easily. However, the watch looks very elegant.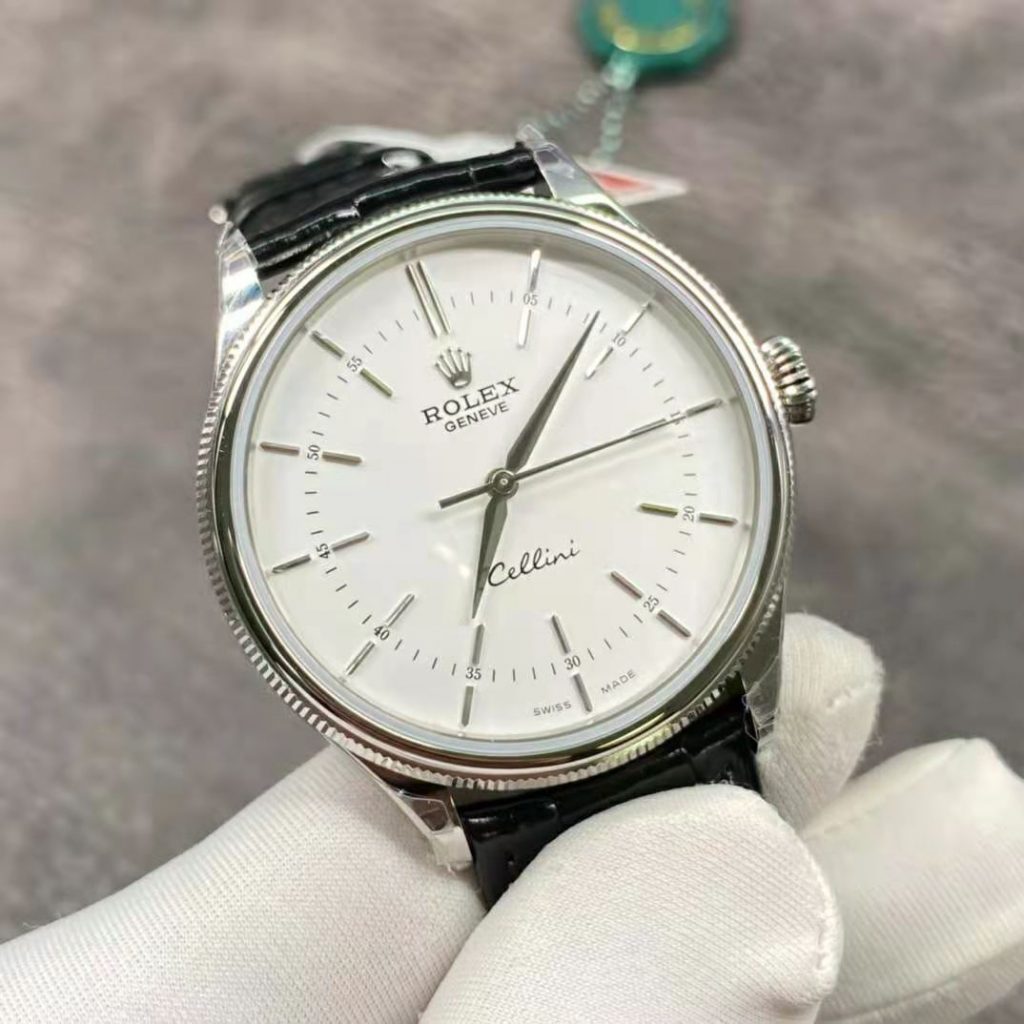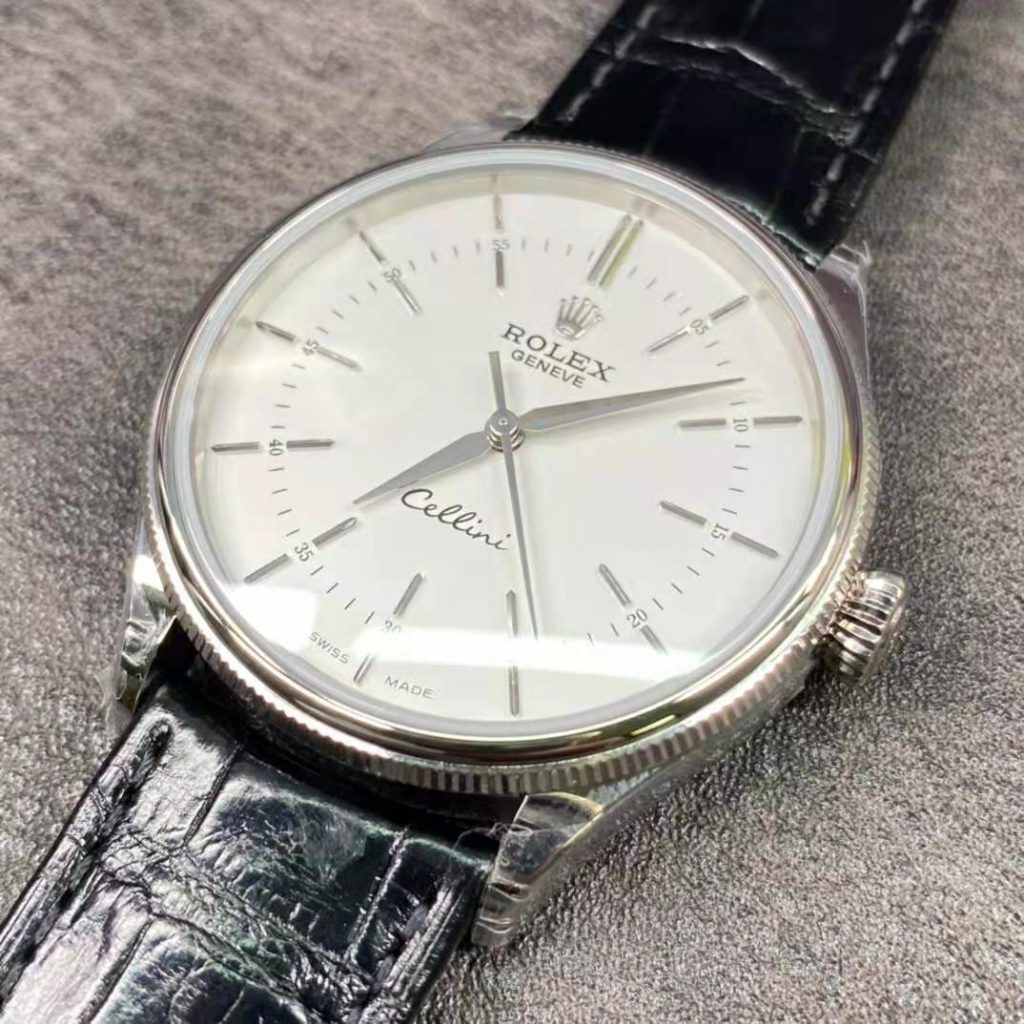 Today, I will introduce a great replica Cellini Rolex watch here, it is made by KZ factory, I just knew this factory in recent months because it produced some Rolex Datejust replicas for ladies in top quality. About this replica Cellini, it is also very good. As far as I know, there are other factories that are producing this watch, for example, MK and GM. The Cellini replicas from those three watch factories are all good, the one with cheapest price is made by MK. However, they do not make Cellini replicas with 904L stainless steel, but with 316F stainless steel. I especially hope that GM can use 904L SS on this watch in 2021.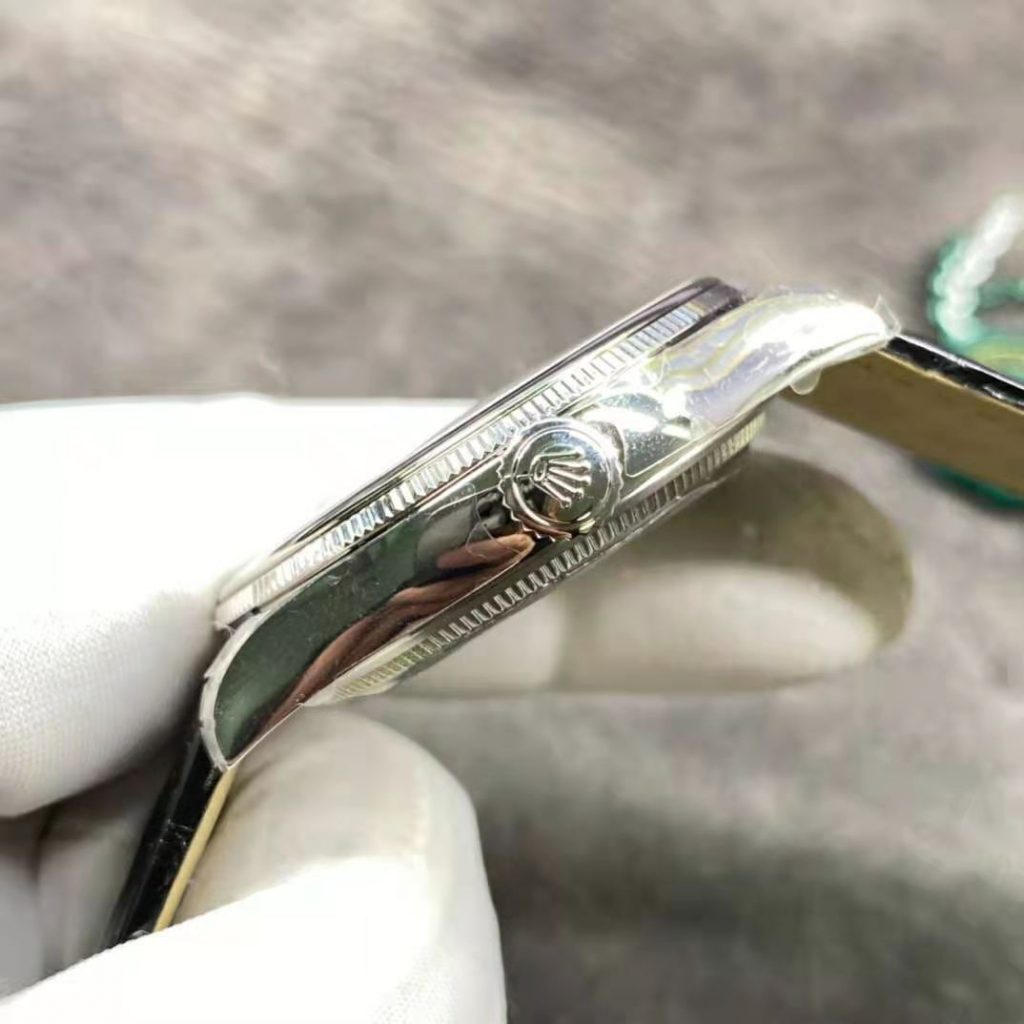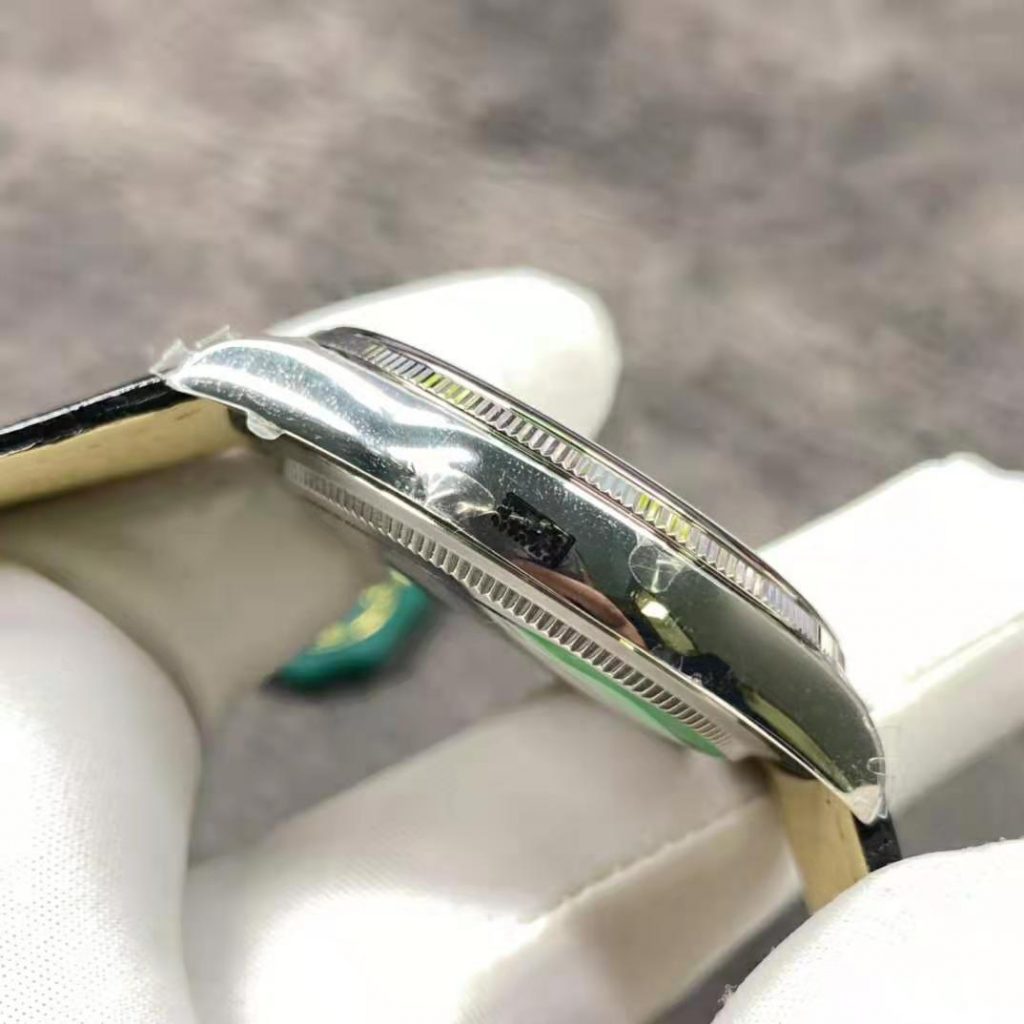 The case is 39mm in diameter and only 12mm thick, the bezel is special, it has flutes on the edge, while dome on top, very special, while the shape of crown is also different from that of other Rolex watches, looks like the Cellini has a bigger crown that is much easier to unscrew and rotate. I do not know if it has the same case thickness as genuine, maybe real watch is thinner.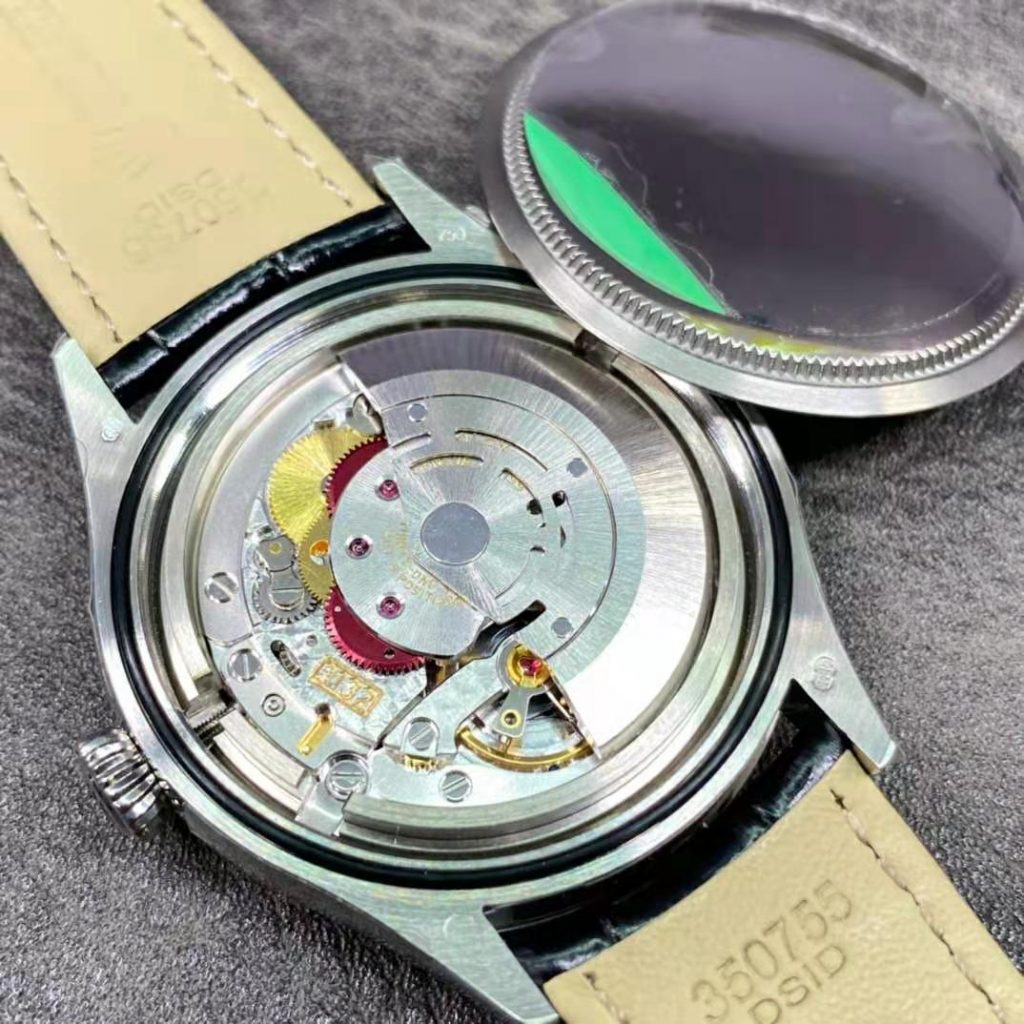 Dial design is unique, look at the stick hour markers and the position of these black minute scales. All stainless steel stuffs you can see on the dial are perfectly finished by KZ factory, take the central hour hand and minute hand for example, they are molded precisely, you can see obvious edges that make them look more three-dimensional, just like those silver hour markers. Actually it is these details that exactly explain the superb watch-making technology.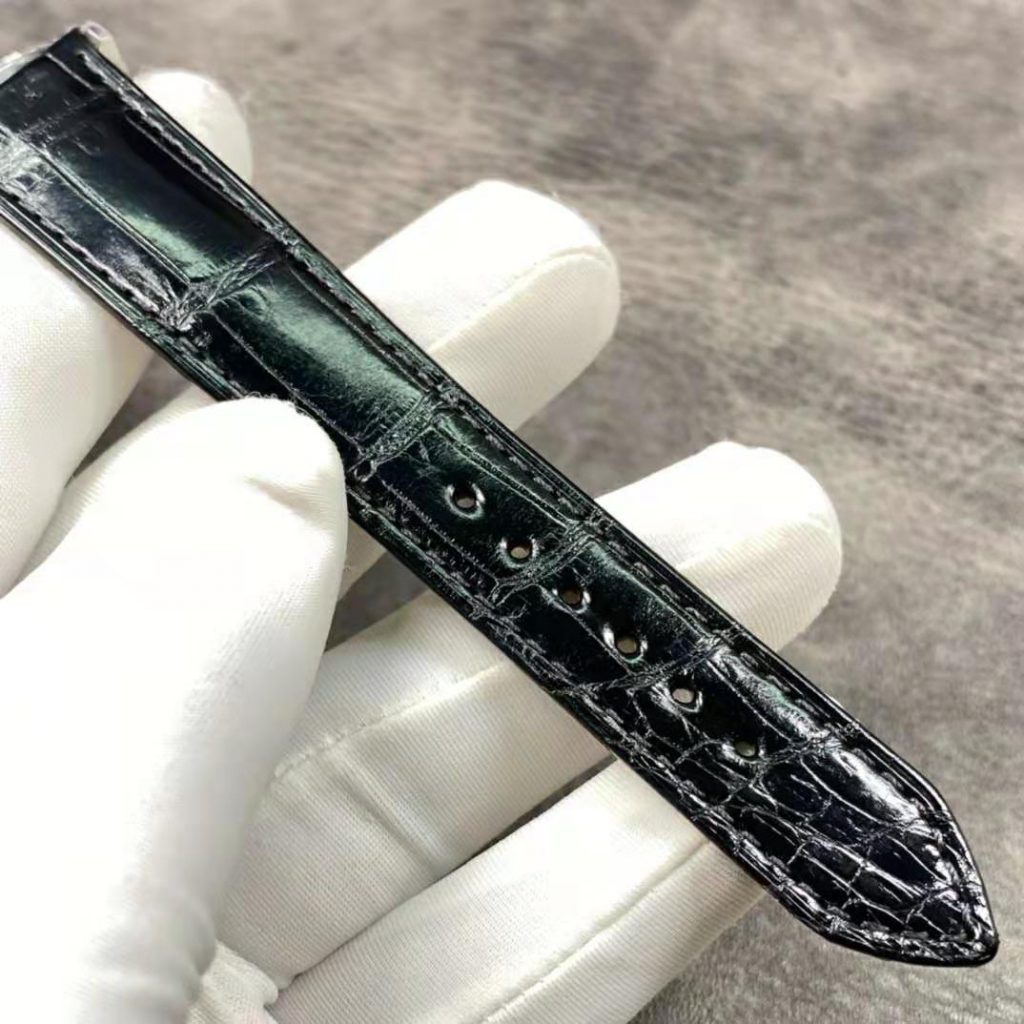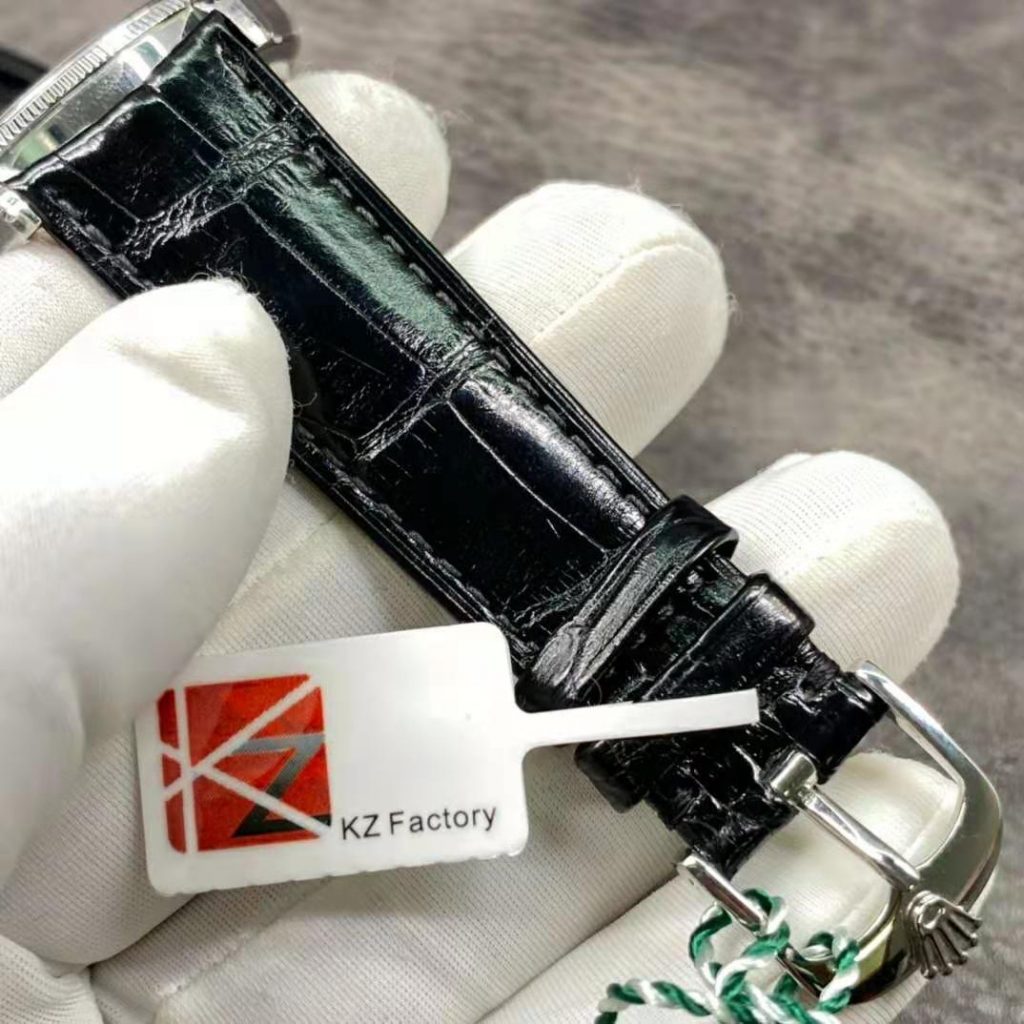 Nothing can be said about the movement, it is a top clone 3132. You can see it from the photo. About the band, it is made with crocodile leather in black, but it is not the highest quality alligator leather, if you want the best alligator leather strap, we can place order with the factory, then they can customize. The best clone movement to match the best alligator leather strap, a perfect replica is born.