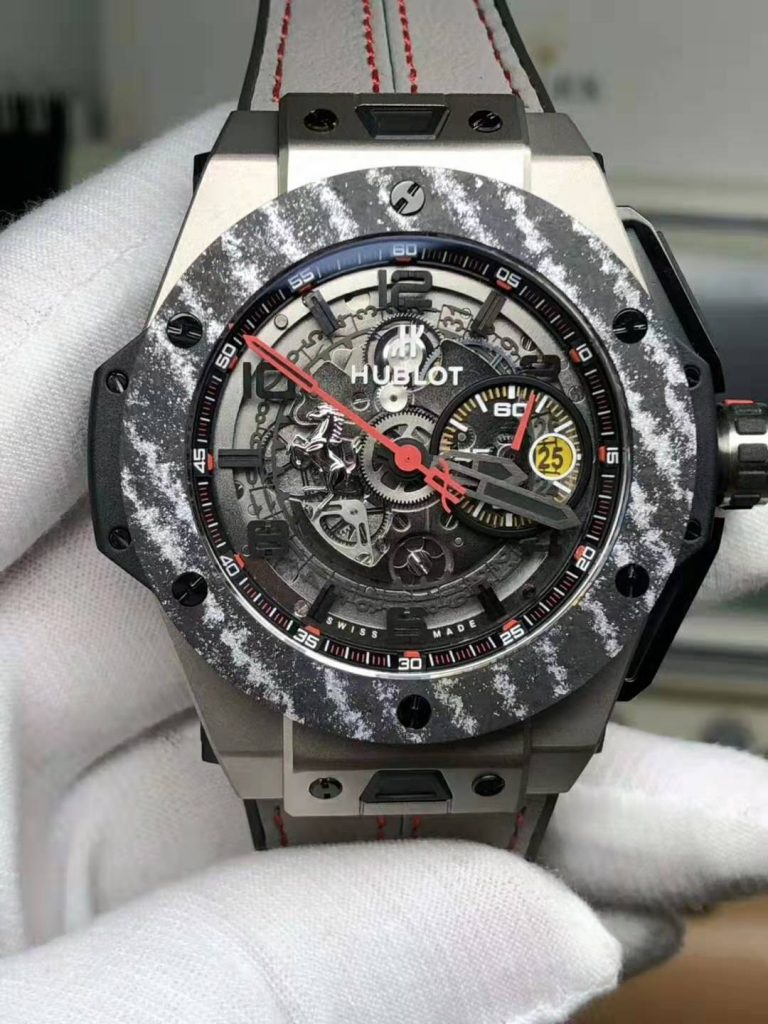 Hublot is one of the most popular sports watch brands in recent ten years, Big Bang is also the most representative model that uses fusion materials. Many people buy Hublot watches not only because its unique porthole-shaped outlook, but also because many innovative materials used by them. Due to being associated with sports activities especially football, Hublot is even the first choice for many famous sports players.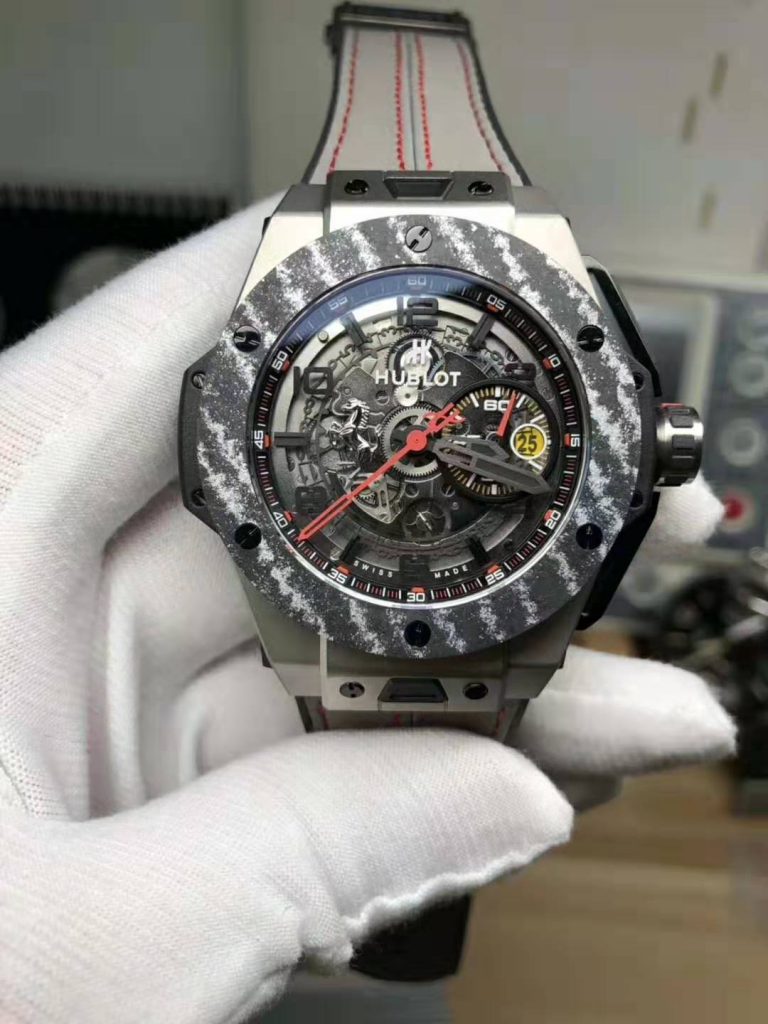 In fake watch industry, V6 is the only factory that makes 1:1 high quality replica Hublot watches, it is also the first factory that made the 1:1 replica Hublot Big Bang, you know, this factory has a full name "HBB V6". Hublot is not easy to be replicated, because its dial is more complicated than that of other brands, and the movement HUB4100 is also very difficult to be cloned. So, no other factories want to spend a lot of time and effort to produces clones of Hublot, especially V6, they know the great amount of need for replica Hublot watches.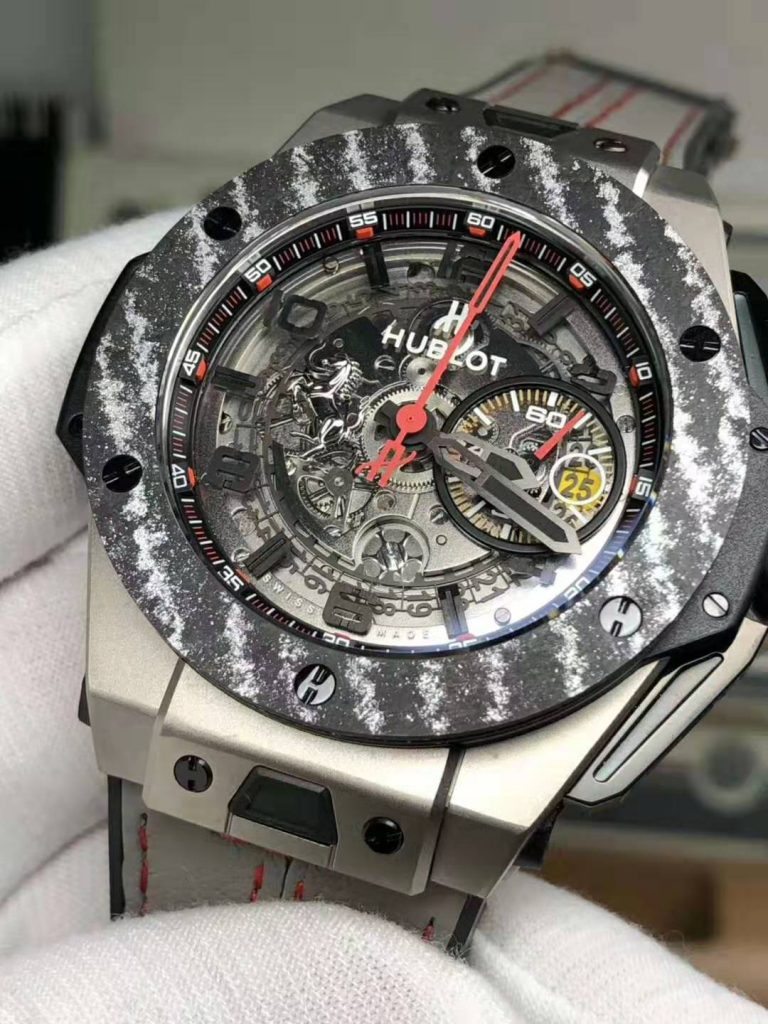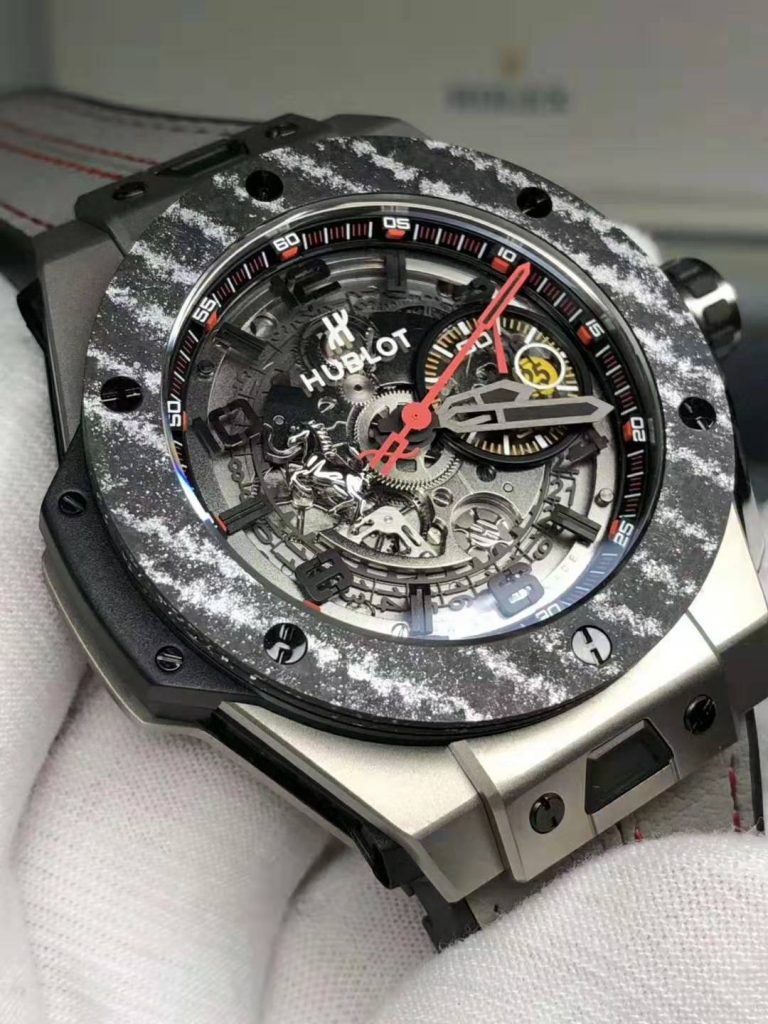 Hublot and Ferrari have cooperated for years, but I did not see amazing Big Bang Ferrari watches before, until this year, Hublot published two attractive Big Bang Ferrari limited edition models, one is the King Power F1, the other is this Hublot Ferrari watch which I am going to introduce today, the replica watch is made of Titanium and Carbon Fiber, developed by V6 factory.
The Big Bang Ferrari has a big case, which is measured to be 45mm in diameter, its thickness is also up to 17mm. The case is made of high grade Titanium material, it is matt finished, look at the bezel, which is real carbon and has unique textures. The H-shaped screws on the bezel is stainless steel and blackened. Check the left side of the case, the middle part is black carbon fiber, you can check the case of Hublot from sides, then you will have a full understanding of the fusion design concept.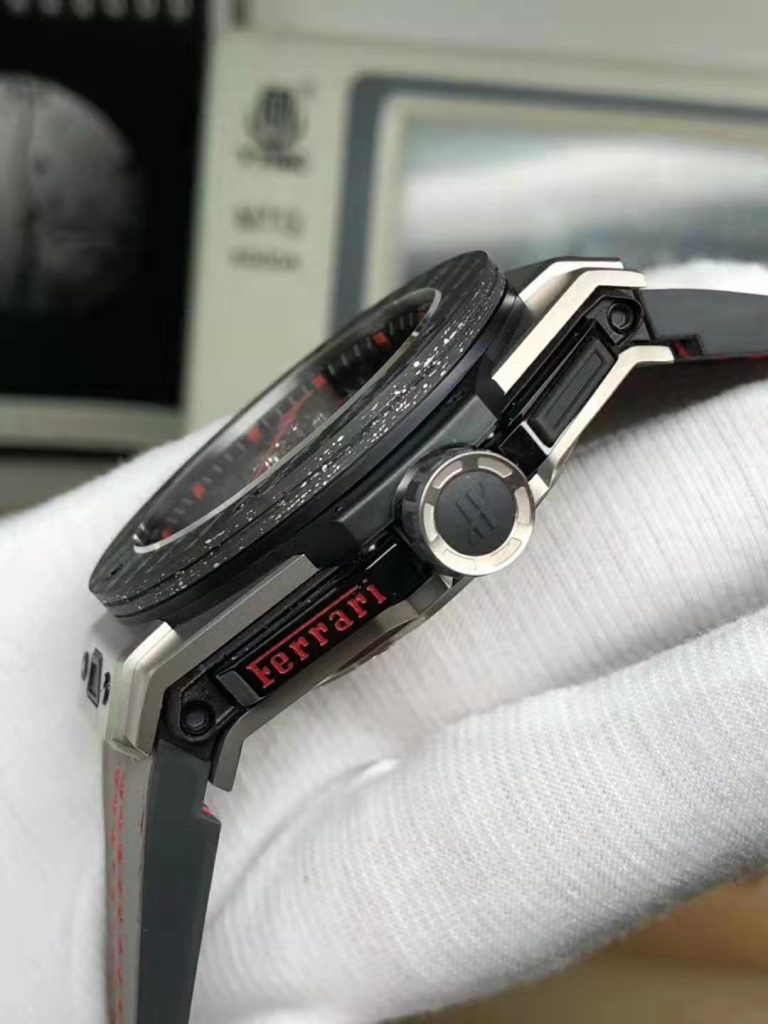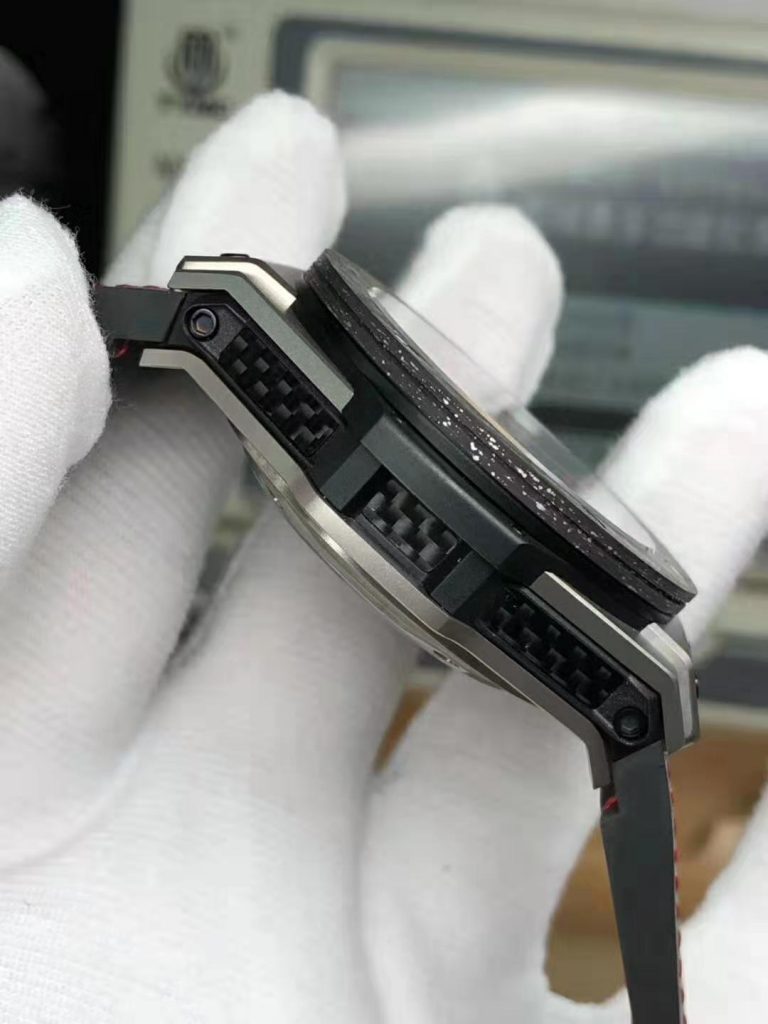 The dial is skeleton, you can see all working machine parts through the crystal. Not like other Hublot Big Bang models, this one only has one subdial to display the small seconds, which is at 3 o'clock, although it has a full chronograph function, there is no minutes and hours chronograph counter. The dial also uses two classic colors of Ferrari, red and yellow. The round date window is also positioned at 3 o'clock, it is set inside the small seconds subdial, by the way, the background of the date window is yellow, which contrasts highly with the dark and skeleton dial.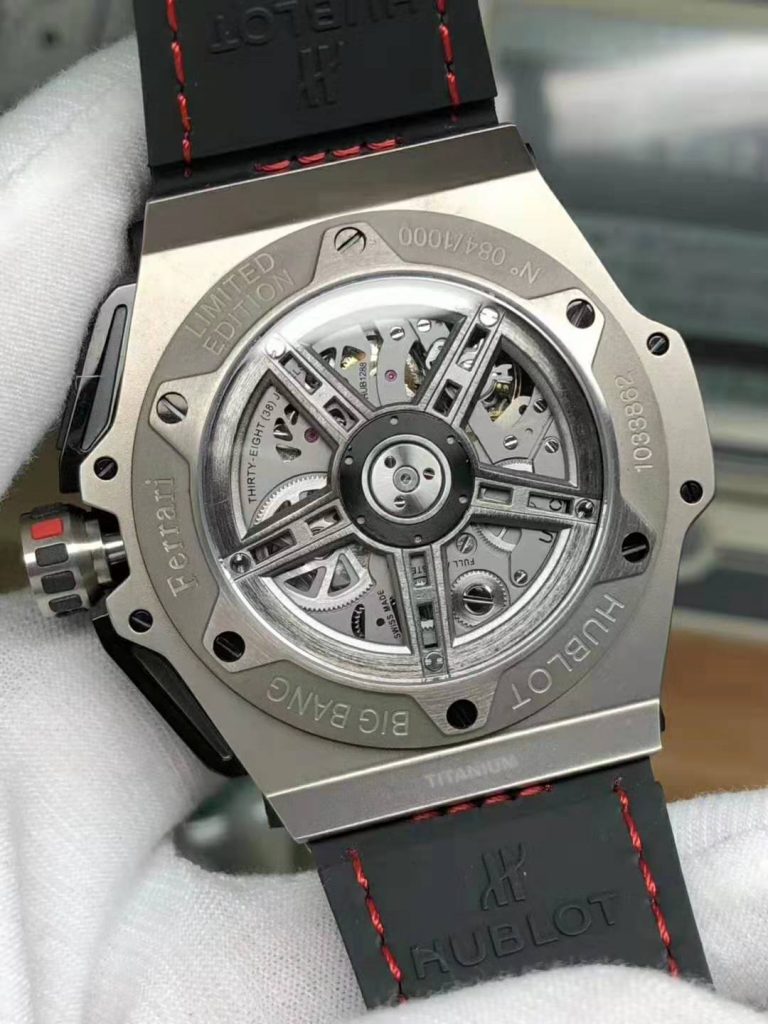 Hublot is the representative model for fashion, if you want a Big Bang replica watch, please go with V6 factory. If you want to buy the best Classic Fusion, then choose from JJ factory.