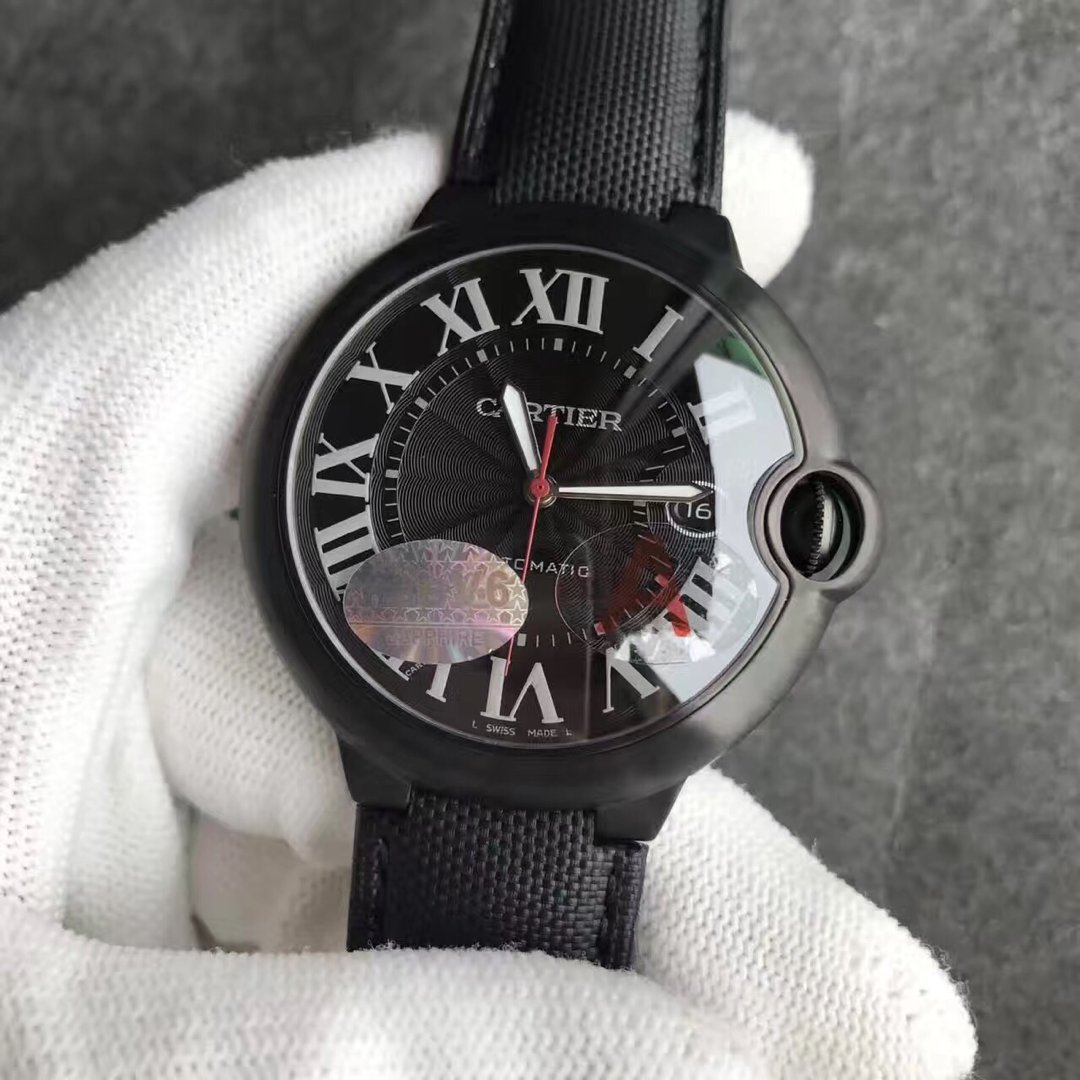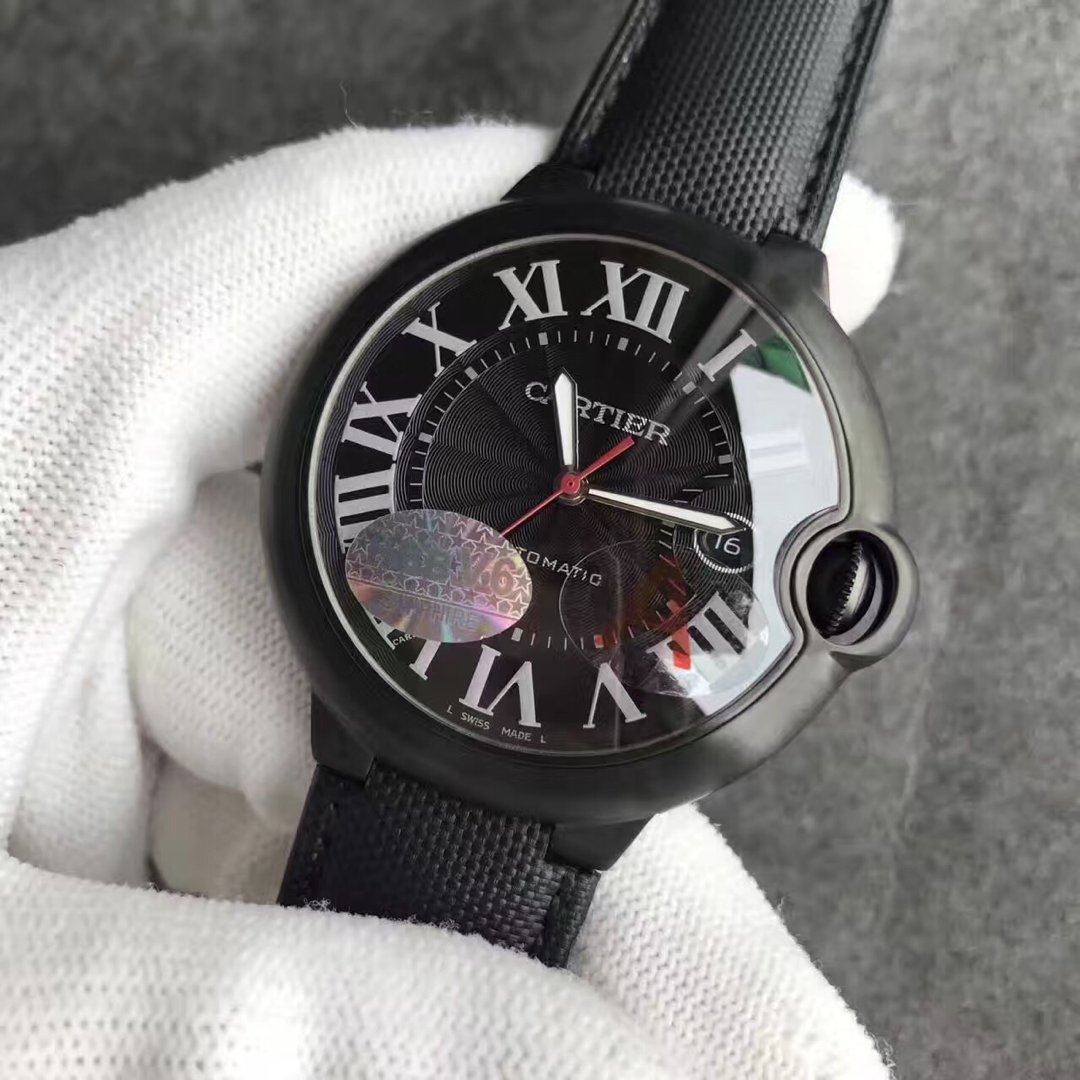 In recent days, I was really busy and had to reply your inquiries, then go to the watch market to get replica watches for you guys. Yes, I had to admit that you guys waited a little longer than before for your watches to be shipped, this is because I had to process tens of orders each day, so your watches were delayed in shipping. Here I apologize to you. Because of busy days, I stopped posting reviews here for a few weeks, and there are indeed a lot of new models published in our market, I will continuously give some reviews of these new watches in next a few days, the coming new models are manufactured by famous factories, like this one, the Cartier Ballon Bleu Carbon replica, it is made by V6 factory, which is also known as VS factory today. It is not only a perfect timepiece to display precise time, but its black outlook also shows masculinity of men.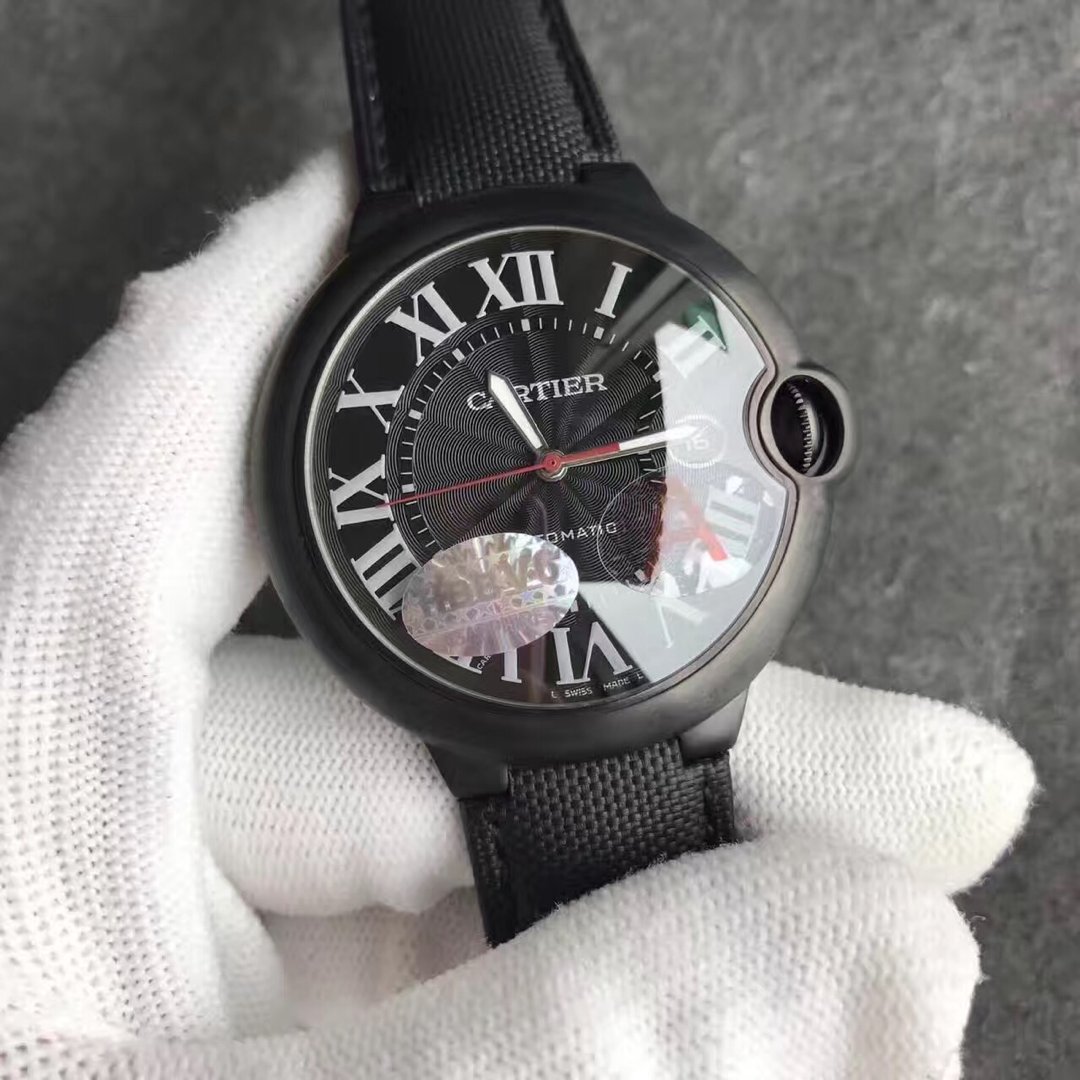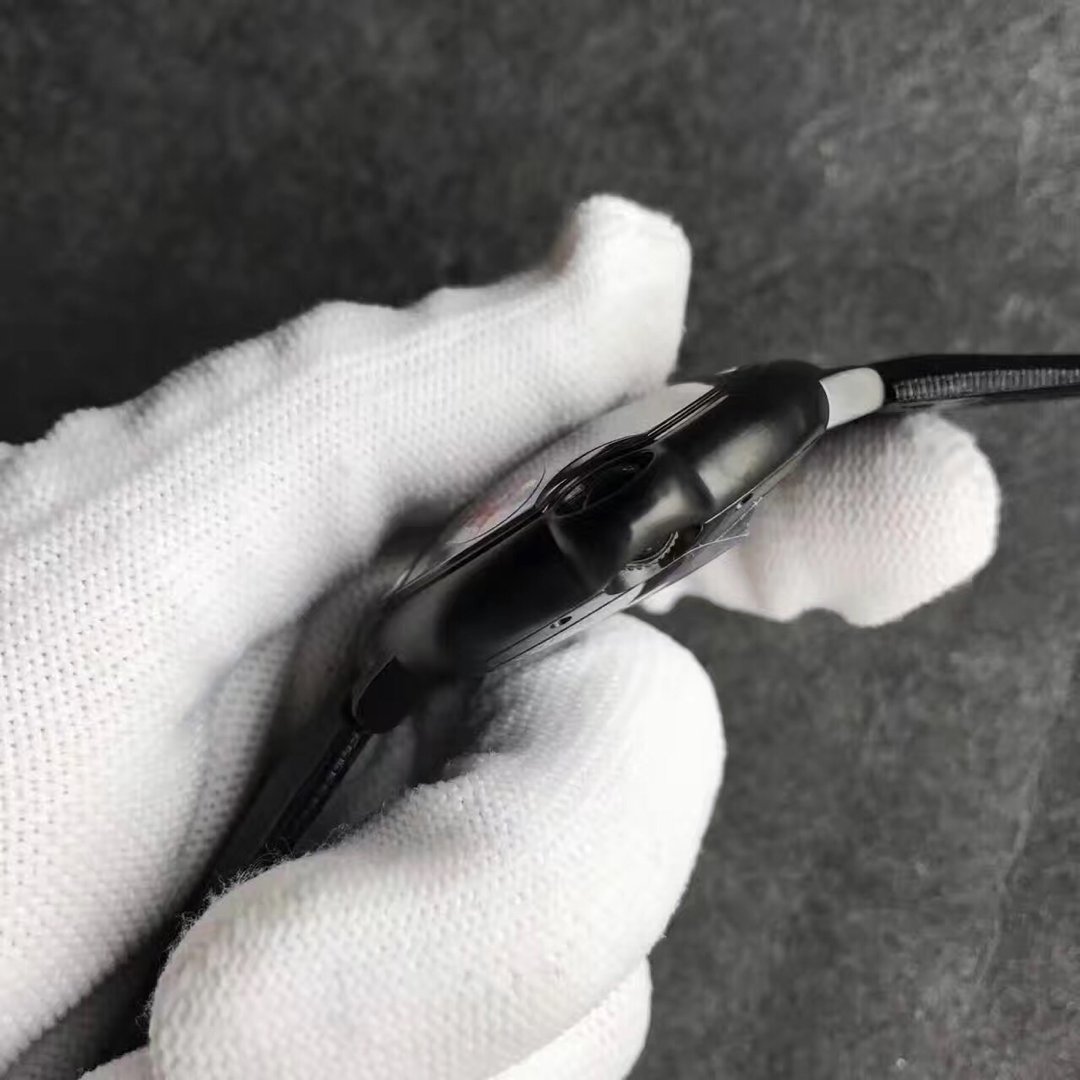 What did you think of Cartier Ballon Bleu? Most of you thought it is a watch specially designed for women. Whether the blue hands on dial, or the sapphire crystal crown, all these elements on Ballon Bleu look feminine. A lot of men who love Cartier will prefer its Santos series. However, after the release of this Cartier WSBB0015 watch, a lot of men changed their mind and decided to get such a tough black but elegant timepiece.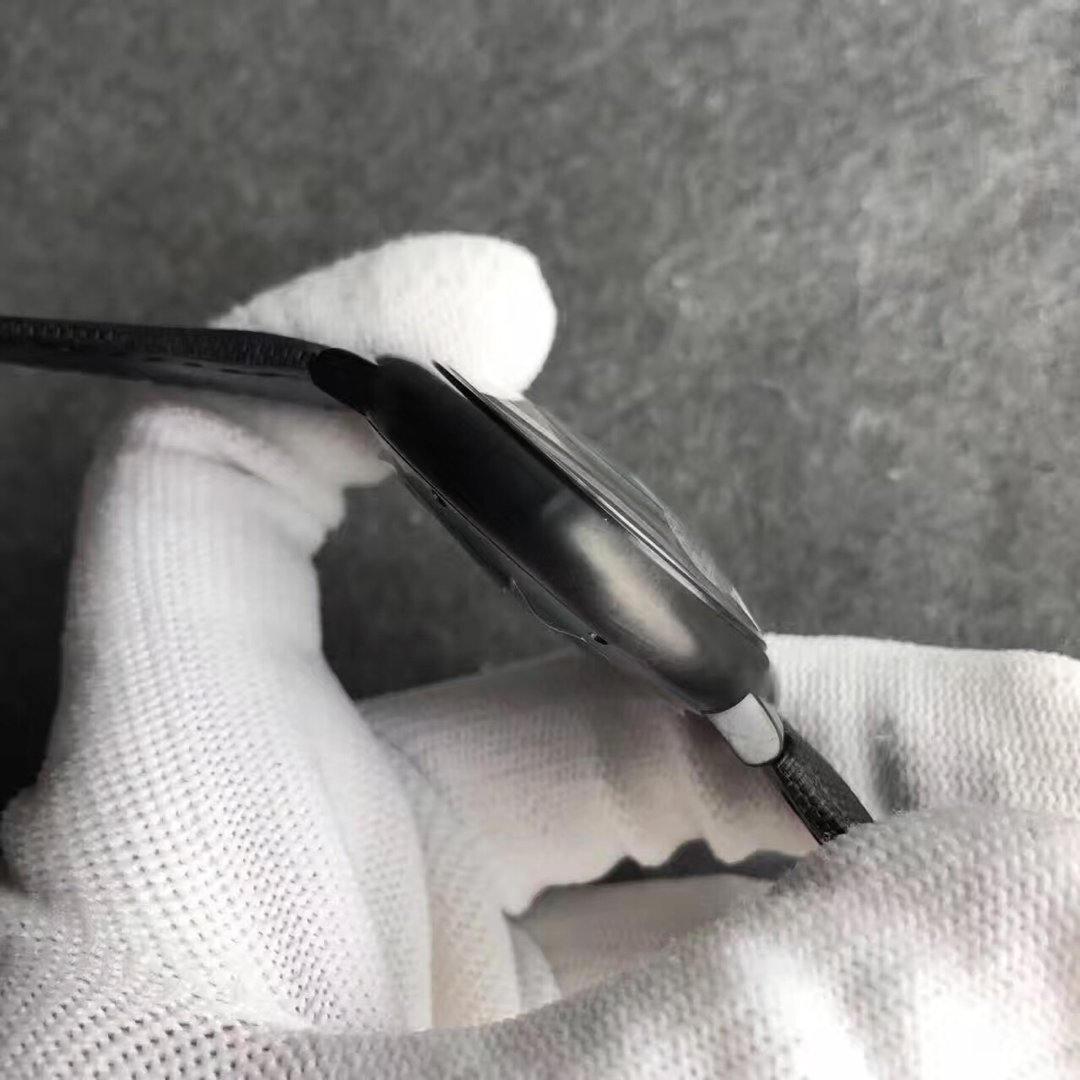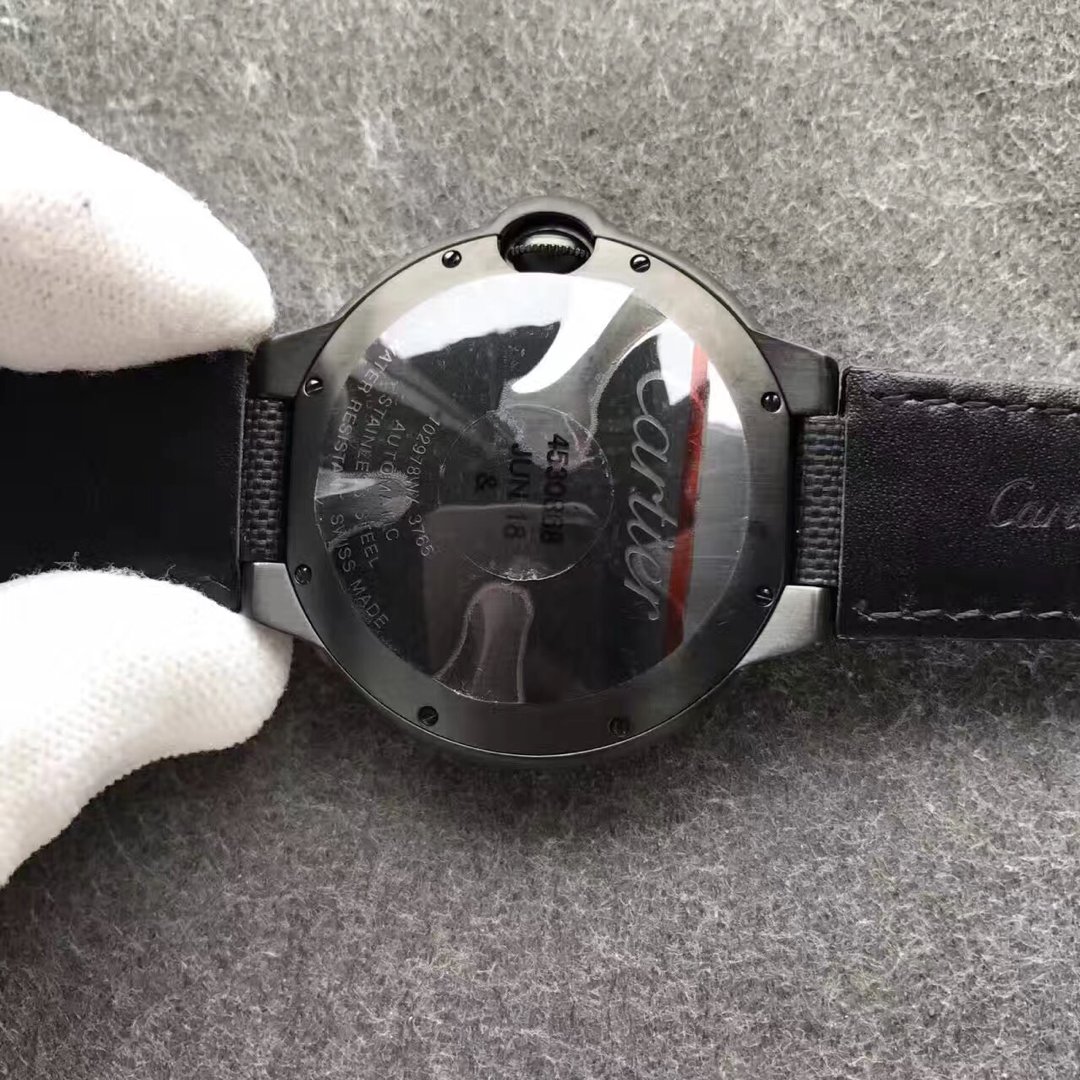 I have mentioned that V6 factory manufactures the best replica Cartier Ballon Bleu watch, whether it is in 42mm or 36mm. I sold several pieces of Ballon Bleu replicas to my clients, they all said the watches from V6 are good and long lasting. Not like its name, the watch does not use carbon material, its case is still 316L stainless steel, the factory just uses a thick layer of DLC coating on the case, genuine watch also adopts this treatment.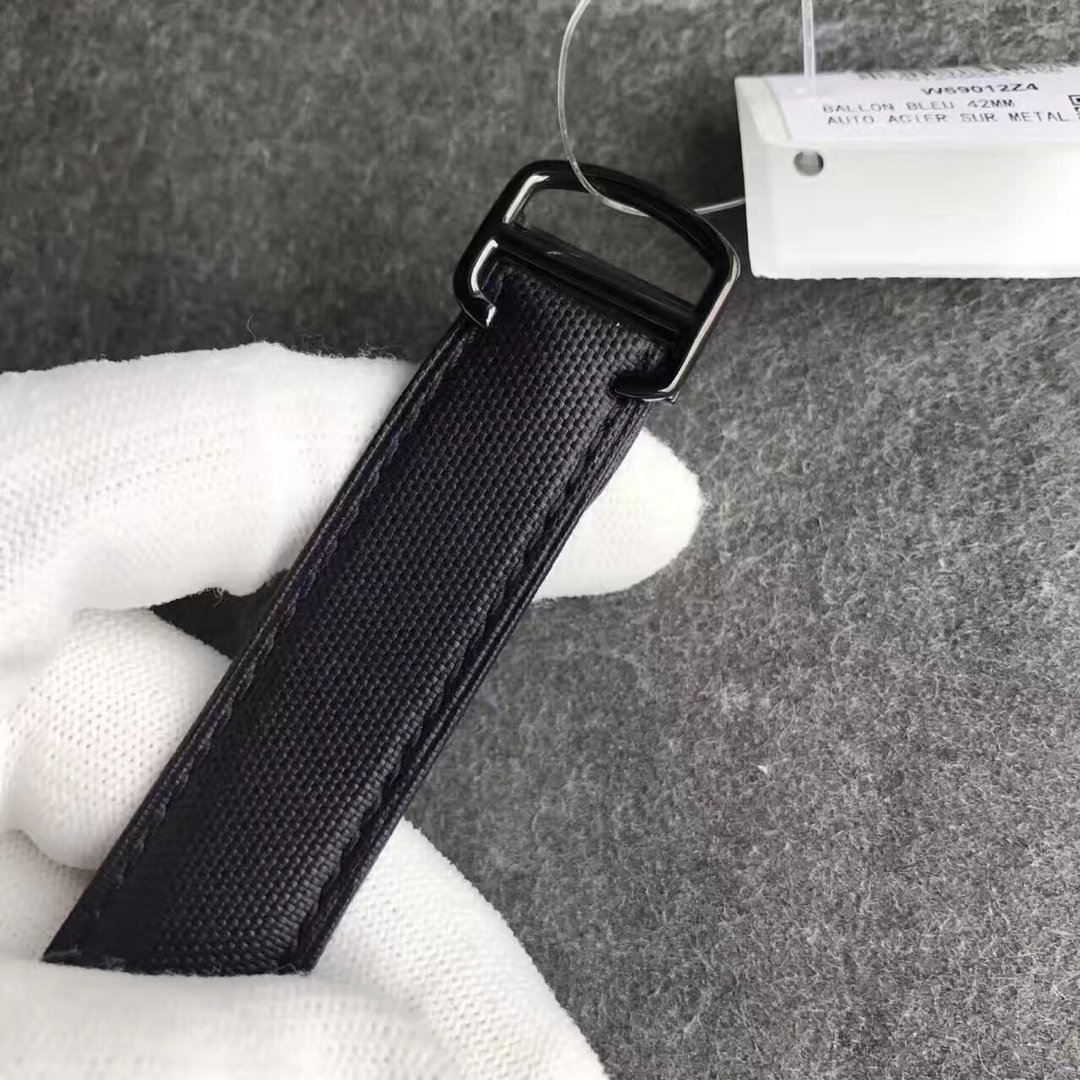 On the replica, the dial is black, while the big rome hour markers are in white, like hour and minute hands. Central red second hand is eye-catching, the color design gives the dial a high readability. Besides, the case diameter is in 42mm, so the dial is big enough to display every detail clearly in a reasonable layout.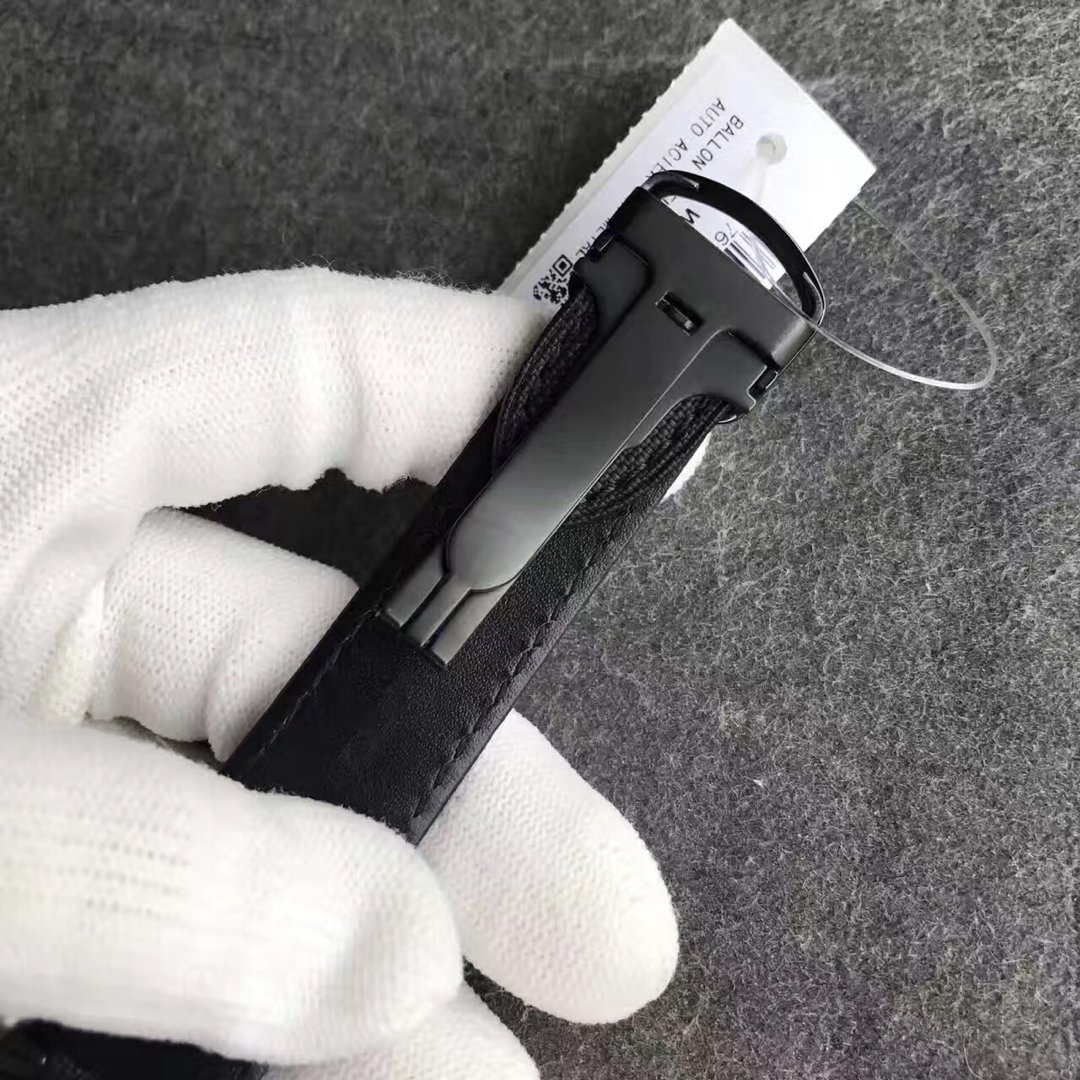 The leather strap has woven patterns on front, while its back side is genuine black leather. Wearing this Cartier watch with one pair of black leather strap is just like a black ninja wearing a sword. The watch will become your most brilliant accessory under night sky.