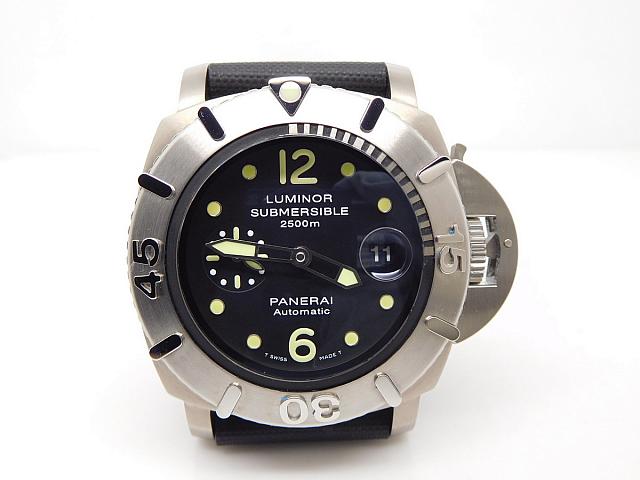 It is a long time for me not to write a review here. These days are the most frustrating moments in my life because my company went bankrupt. I am really sad, my company deals with replica watches business, and I have been in this area for almost eight years, now I have to sell it to another people, but I will still bring more helpful reviews here for you guys. If you want to buy some watches, please contact me directly through email.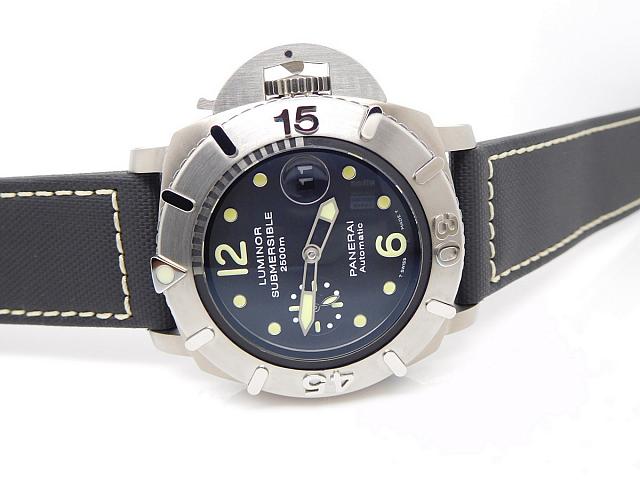 I have not gone to watch market for nearly one month, today, when I was there, I found a lot of new models published by various factories. The one I am going to share with you is a big watch, which is a 1:1 replica of Panerai Luminor Submersible 2500m PAM 285. The replica is manufactured by V6 factory, this manufacturer is good at making high quality Panerai replica watches. The PAM 285 replica here uses real Titanium material and should belong to the most high end replica watches category.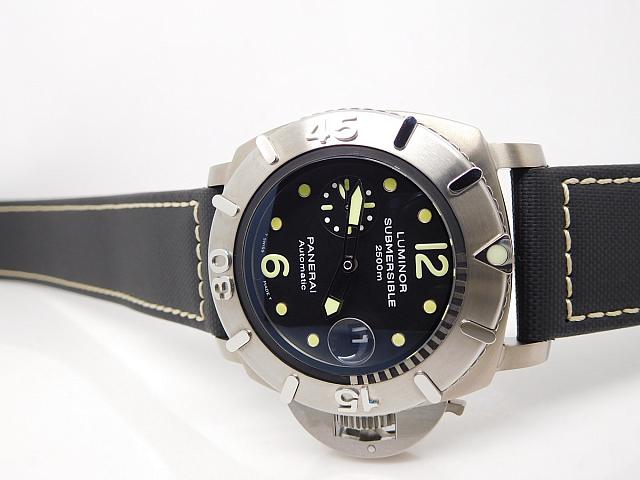 Titanium case is fully brushed. The bezel looks very strong, there are bar-shaped studs decorated on the bezel besides 15, 30 and 45 markers. The bezel click feels very real, the whole case finish is perfect and hand feeling is really good. Polygonal solid case back is engraved with "OFFICINE PANERAI", "SUBMERSIBLE 2500" and other information that tells user the production of the watch.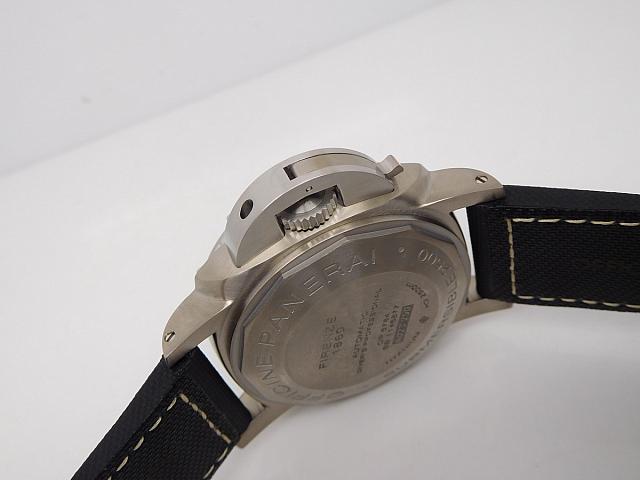 The biggest difference between this replica Panerai Luminor Submersible PAM 285 and other Submersible replicas lies in its watch band and buckle. Check this one, the lining of the band is rubber, while its outside is fabric. Actually I could think that V6 factory only changed a new pair of straps on previous replica PAM 285. So, if you love Panerai, the biggest fun you can get is by changing its watch band, there are a lot of watch bands in different style. The replica could also be installed a rubber band. The new PAM 285 is fitted with a great clasp, which is different from others' Pre-V pin buckle. The clasp is engraved with word "PANERAI" and Pig Logo, look very special.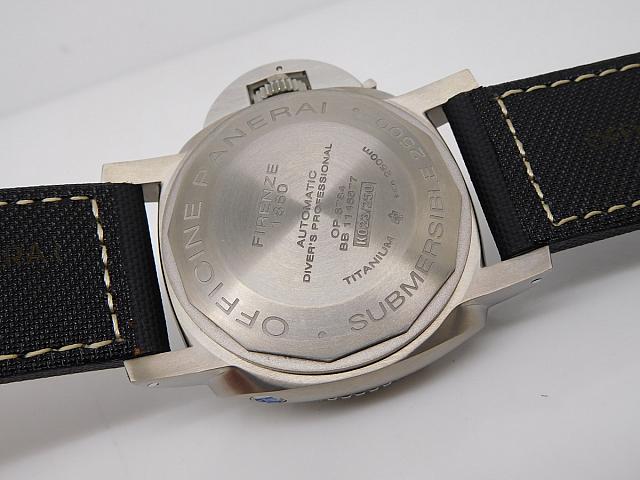 Ok, about this replica, if you love diving watch, PAM 285 is a good choice, after all it has several straps options. And V6 factory really did well to meet the special needs of Panerai watch addicts.