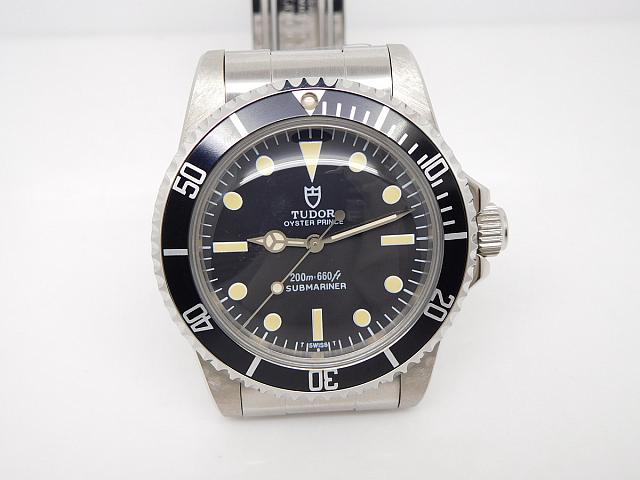 Maybe you will mistake this watch as a Submariner when see it at the first glance. I though it was a vintage Submariner made by Rolex in the 50s, it has a very close appearance to Sub 5513 or 1680. However, the watch is Tudor, which is a sub brand of Rolex. Owning a Rolex is the dream of many people, but it is unreachable because most Rolex watches are sold at high prices, the appearance of Tudor makes their dream come true. Now this replica even makes these people easier to get a good Submariner watch at a very low price.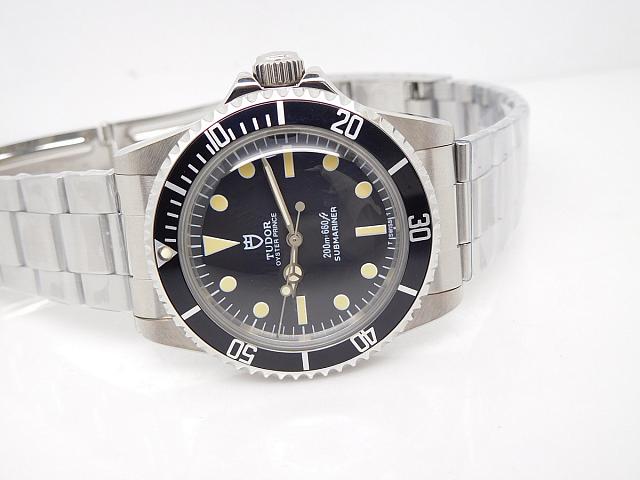 If you did not notice the dial, you could even think it is a Submariner watch. The case construction is the same as Rolex Submariner, although a little smaller than the latter in diameter. Black diving-style bezel is engraved with markers, the bezel is uni-directional rotating, the whole watch is brushed, while the two steel crown protectors are polished. The case back is different from Rolex Submariner, it is engraved with "ORIGINAL OYSTER CASE BY ROLEX GENEVA", which means that this watch is not only made by Rolex, but also uses Rolex Oyster case. So, you can imagine that the quality of Tudor should not be low, in some way it has the same quality as Rolex.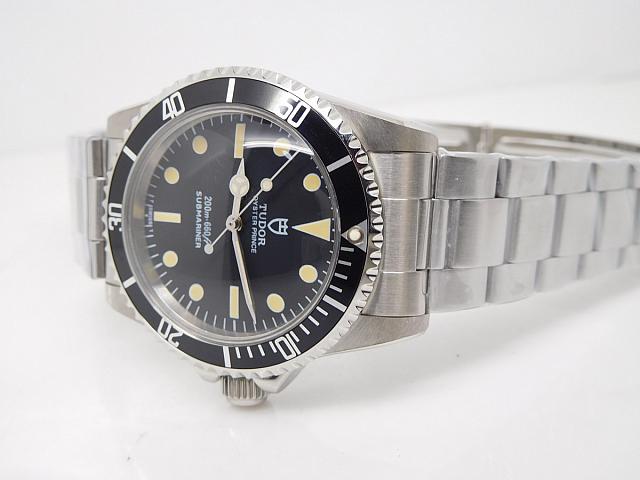 Black dial is protected by domed plexi plastic crystal, the dial exactly reveals the inner vintage texture of this replica. There are oval-shaped hour markers except markers at 3,6,9 and 12 o'clock. These markers are all applied yellowish luminous material, central hour hand is Mercedes-Benz style, the second hand is also very similar to Submariner's. You can see the size of the hands is a bit smaller than Submariner's. Under the Tudor Shield Logo, there are printings of "TUDOR" and "OYSTER PRINCE", which is different from "OYSTER PERPETUAL" on other Rolexs. It is printed "SUBMARINER" at 6 o'clock. In a word, the replica Tudor completely uses the vintage Submariner's dial style.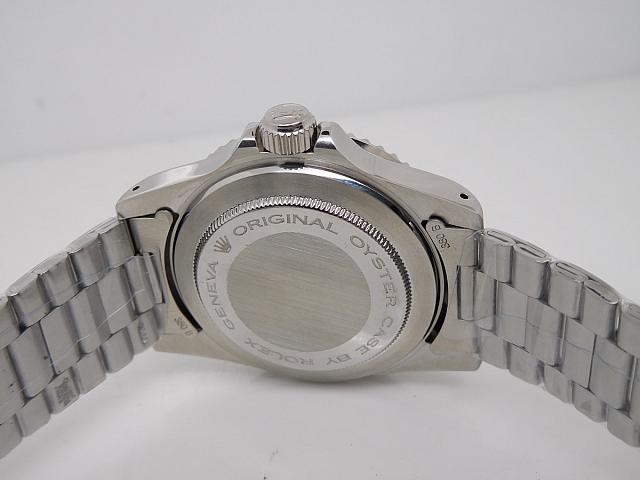 The bracelet is brushed, it has a Tudor Shield Log engraved on the link at the end. Made of solid 316F stainless steel and uses Oyster structure, the bracelet also features a diver extension like Submariner watch. The replica Tudor Submariner is equipped with an Asian clone ETA 2836 movement, which is one of the mostly used fake movements in our market.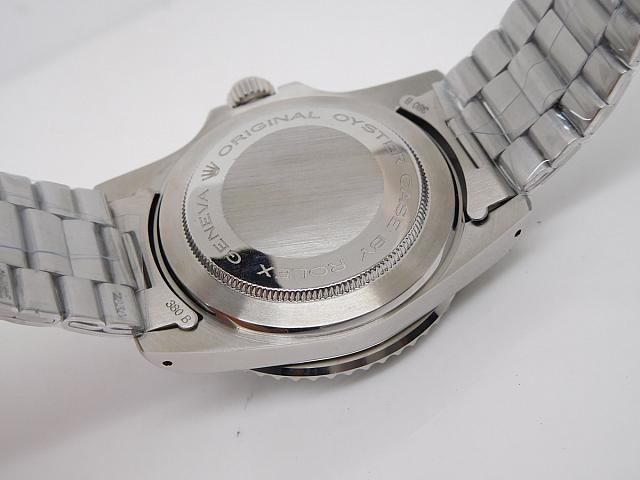 Conclusion: the watch is a good try for people who want to wear a vintage Rolex Submariner. You may also know better about the rich history of Rolex through this vintage watch. But if you want an authentic Submariner watch in good quality, then choose 116610 LN.