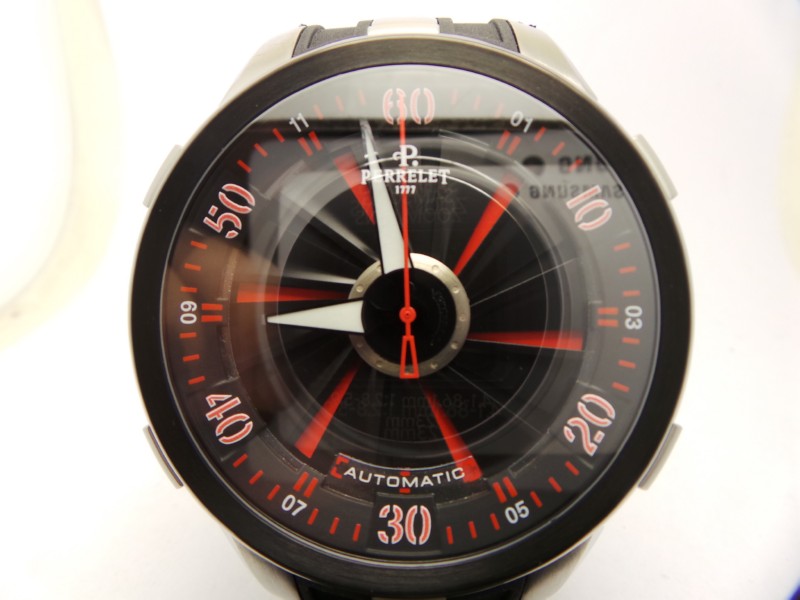 Perrelet is an old Swiss watch brand that started from 1777, the first automatic watch in the world was invented by Perrelet, whose founder is Abraham-Louis Perrelet. Perrelet was the greatest watch manufacturer at that time. The watches made by Perrelet combine their unique features and advanced modern watch-making technology.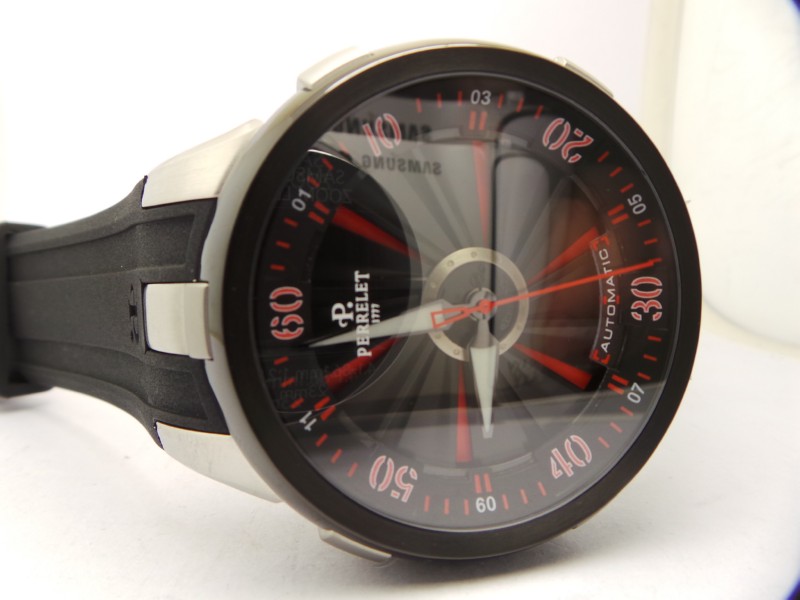 The latest Turbine series was born in 2009, this new model features a special dial that is decorated with turbine blades, that's the reason why we call it Perrelet Turbine.
Today, the replica is a 100% exact imitation of genuine Perrelet Turbine, with a 48mm case that is made of 316L stainless steel and plated with black pvd. The watch even looks bigger than Rolex Submariner and Panerai Luminor. It is also very thick, almost 16mm. Besides the four white stainless steel lugs, the other case parts are all pvd black bezel. There are six paws fixed on the case to make the watch look stronger, especially the two that connect case and band, they make the brand never broken away from the case.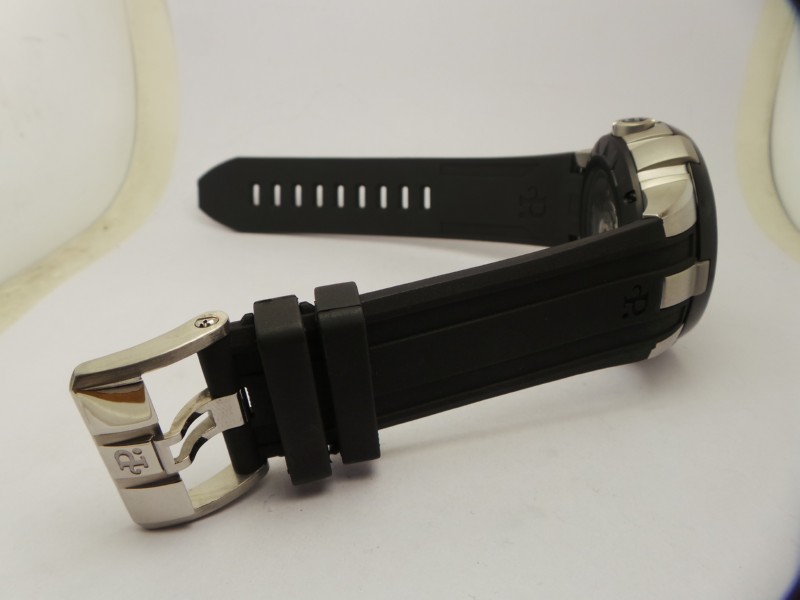 Many readers who want to buy replica watches here want me to tell the difference between these replicas and genuine watches, yes, I want to tell you these difference, but I am not able to, first, I do not have too many genuine watches on hand, the only one is my Rolex 116610 LN, second, if you have a genuine watch, the best way I suggest you to tell the flaws is to check the replica dial. Like this replica Perrelet Turbine watch, although it has many turbine blades decorated on dial, it can not be made 100% the same as original. Central second hand is very obvious in bright red color, which is pointing to those red minute scales on inner bezel. Actually I do not think this replica has too many advantages besides its unique dial design.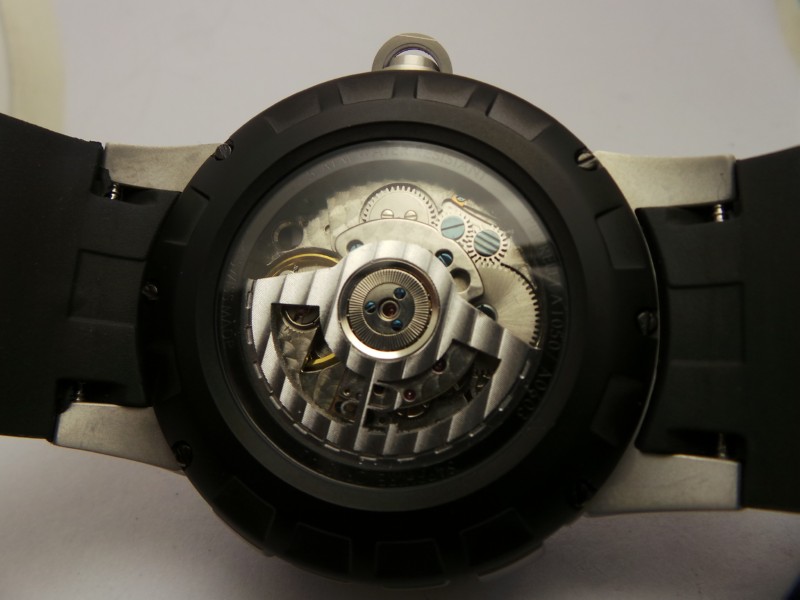 However, the movement inside the replica is very common, it is used on most replica watches, we call it Asian 2813 because the factory used a Chinese Automatic movement to replicate to make it look like genuine ETA 2813. I have to say that if you are really interested in this replica, I suggest you spend extra money to help it to be installed a genuine ETA movement, this won't cost you too much, our watch factory in the market could do this for you. After the replica movement being replaced, this replica watch could be really called 1:1, which means that all watch components on this replica could be interchanged with genuine Perrelet.