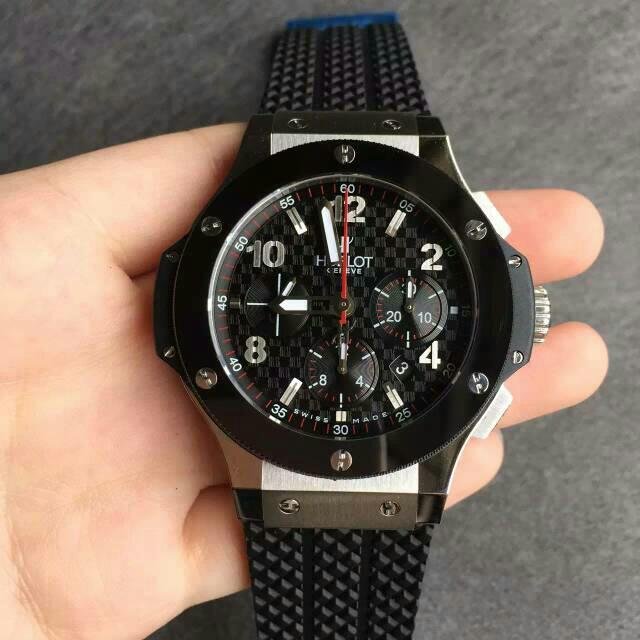 Hublot has won a great reputation in watch industry in recent years, their watches have avant-garde design and they are the first Swiss watch brand that mixes various watch materials into one. While using advanced watch-making technology, Hublot combines themselves with sports activities, you can see various types of timing tools in sports field sponsored by Hublot. In a word, Hublot achieved a great success on the basis of unique design concept and perfect sports advertising.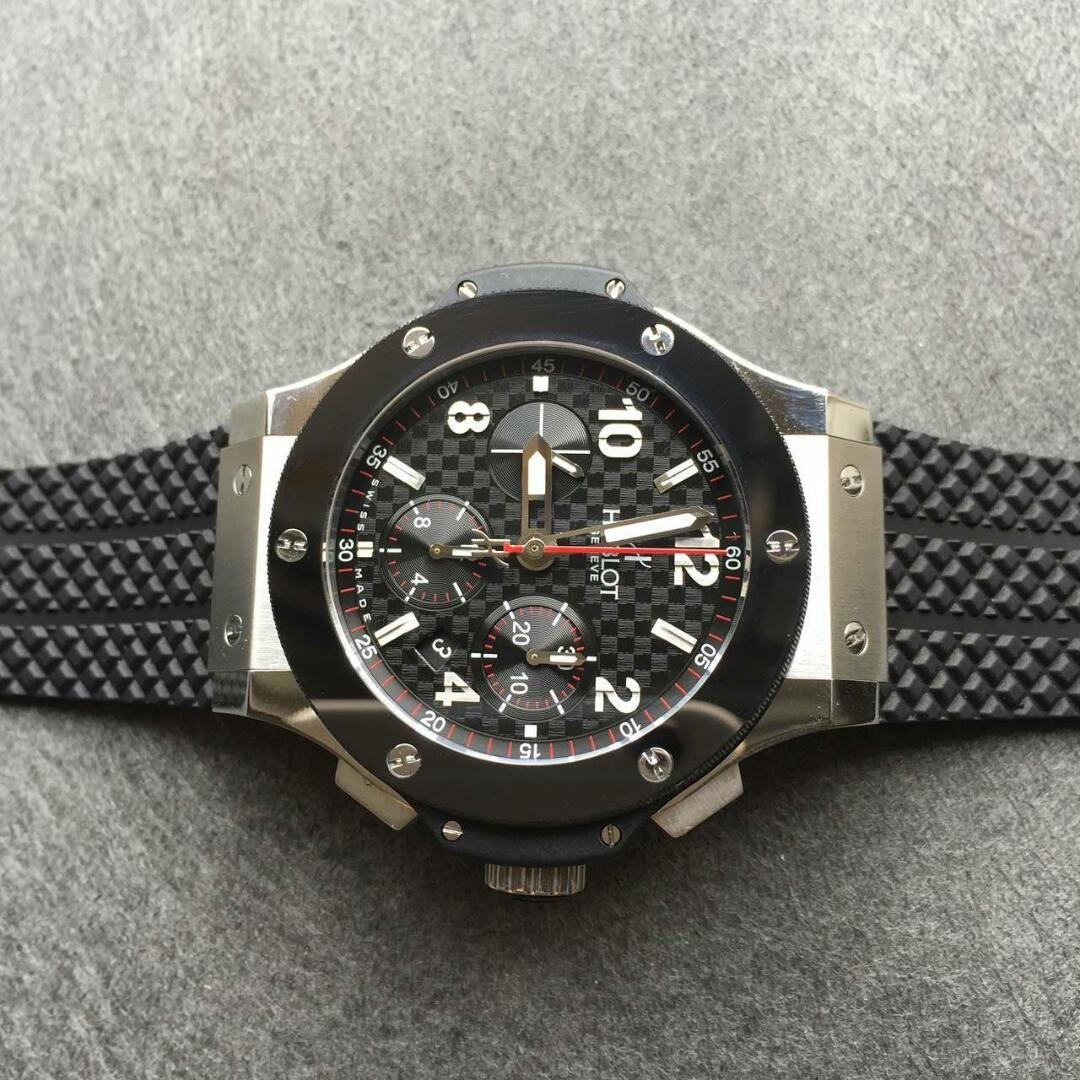 Usually Hublot combines precious metals with ceramic or carbon, so the case is very expensive, their movement is researched and developed by themselves, so the whole watch has a sky high market price. Therefore, a lot of people turned to buy replica Hublot. However, how to get a top quality one, that is a question, first, you must find a trusted source that could offer you the best quality replicas. The purpose I created this blog is to bring convenience for people who want to find a good replica watch source.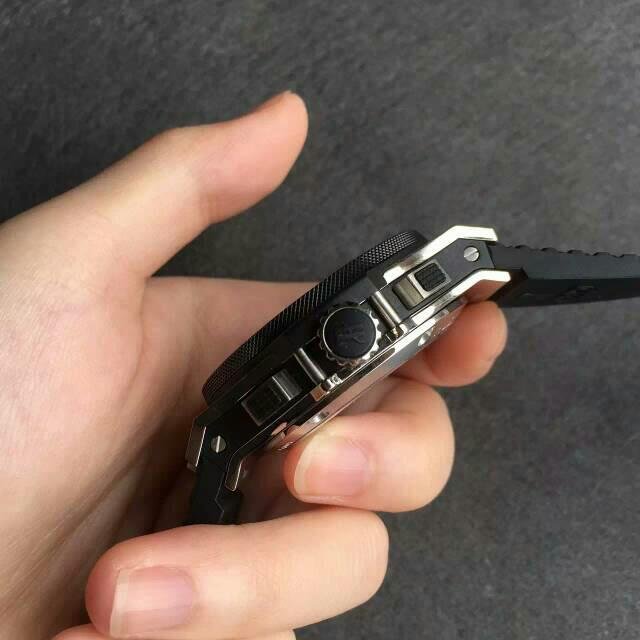 Today, the Hublot watch I will introduce is another top 1:1 replica. Its genuine watch reference is 301.CX.130.RX. Stainless steel case uses CNC brushing process, it is refined and delicate, screws are H-shaped, which are the same as genuine, the replica bezel is real ceramic in black, it features six Hublot iconic H-shaped screws. The Hublot replica is made by V6 factory, which is also known as HBB V6 or KW factory, you can see there is a V6 sticker on the crystal case back.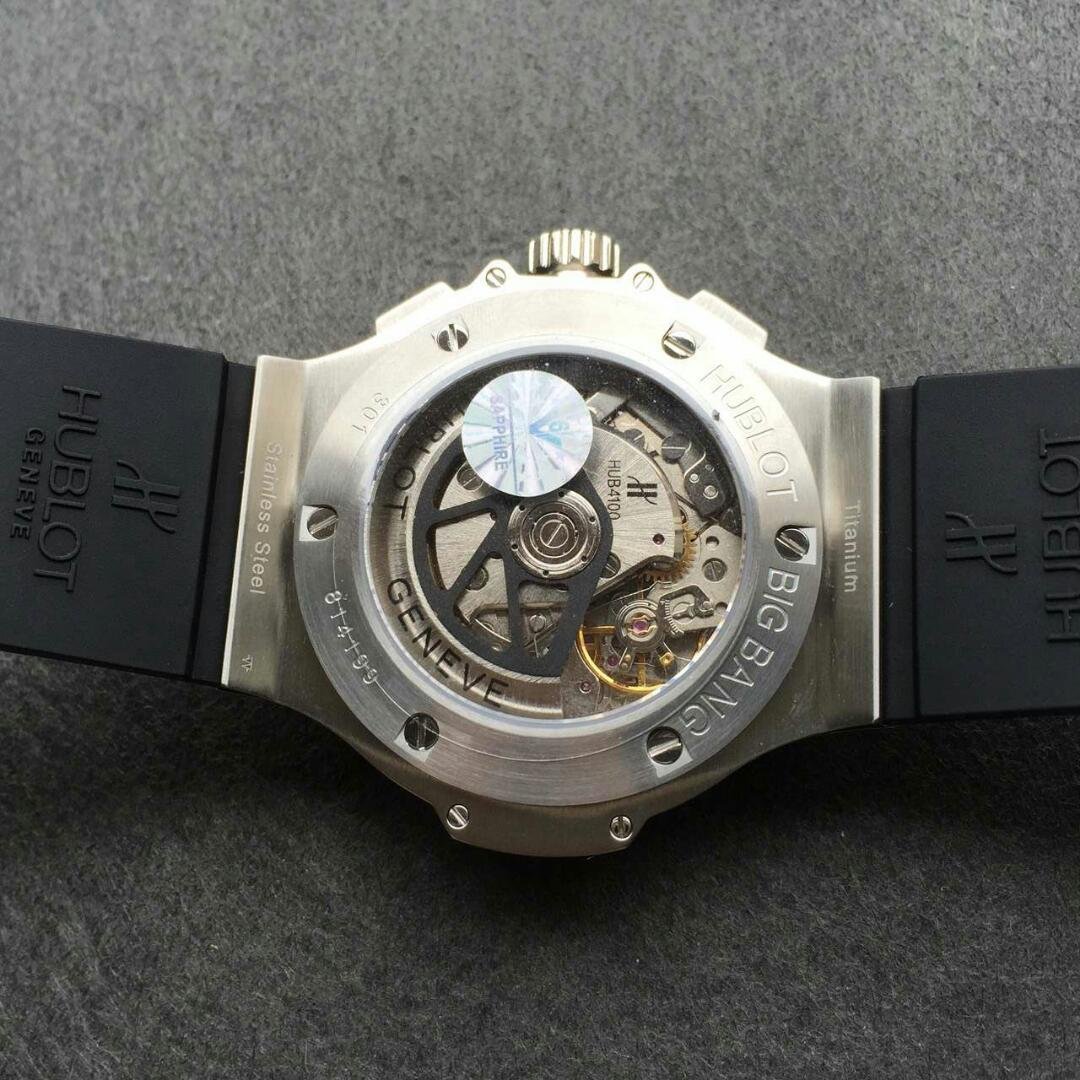 The crown adopts Hublot classic logo design, both chronograph buttons also use stainless steel and rubber materials, the bezel, case and case back are all connected and fixed by screws tightly, so the replica has a good water resistant performance, which has been tested in factory to be 50 meters waterproof.
The movement inside is HUB4100, which is cloned on the basis of 7750, although not original HUB4100, the movement itself has correct original engravings, the base movement plate also features clear Geneva Stripes. By the way, the best-selling point on the replica lies in its dial, which uses carbon fibre. Because of being driven by 7750 movement, the chronograph function is working like genuine and the samll second hand is running on the subdial at 9. Central big red hand is eye-cathing and exactly echoes with the red minute scales on big dial and two subdials at 3 and 6.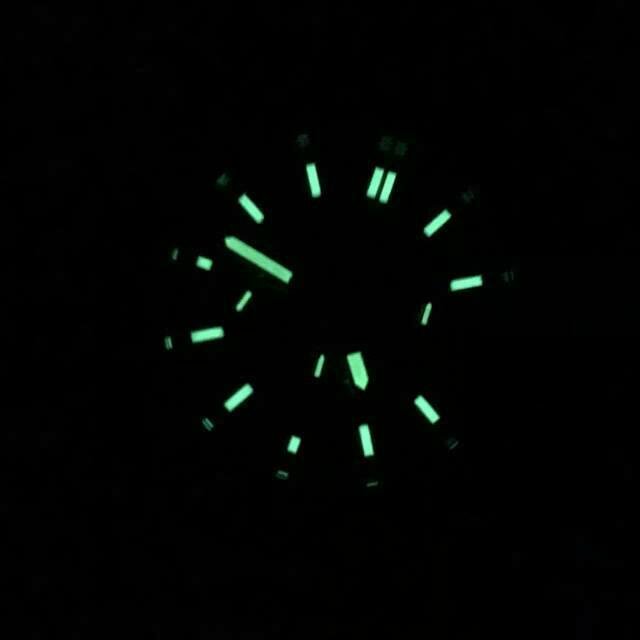 Now Hublot replica is the best seller in our market, not only because it is manufactured by HBB V6 factory, but it really has a superior quality that will have not something defective on it. Wanna to get the best alternative of original? This is the one.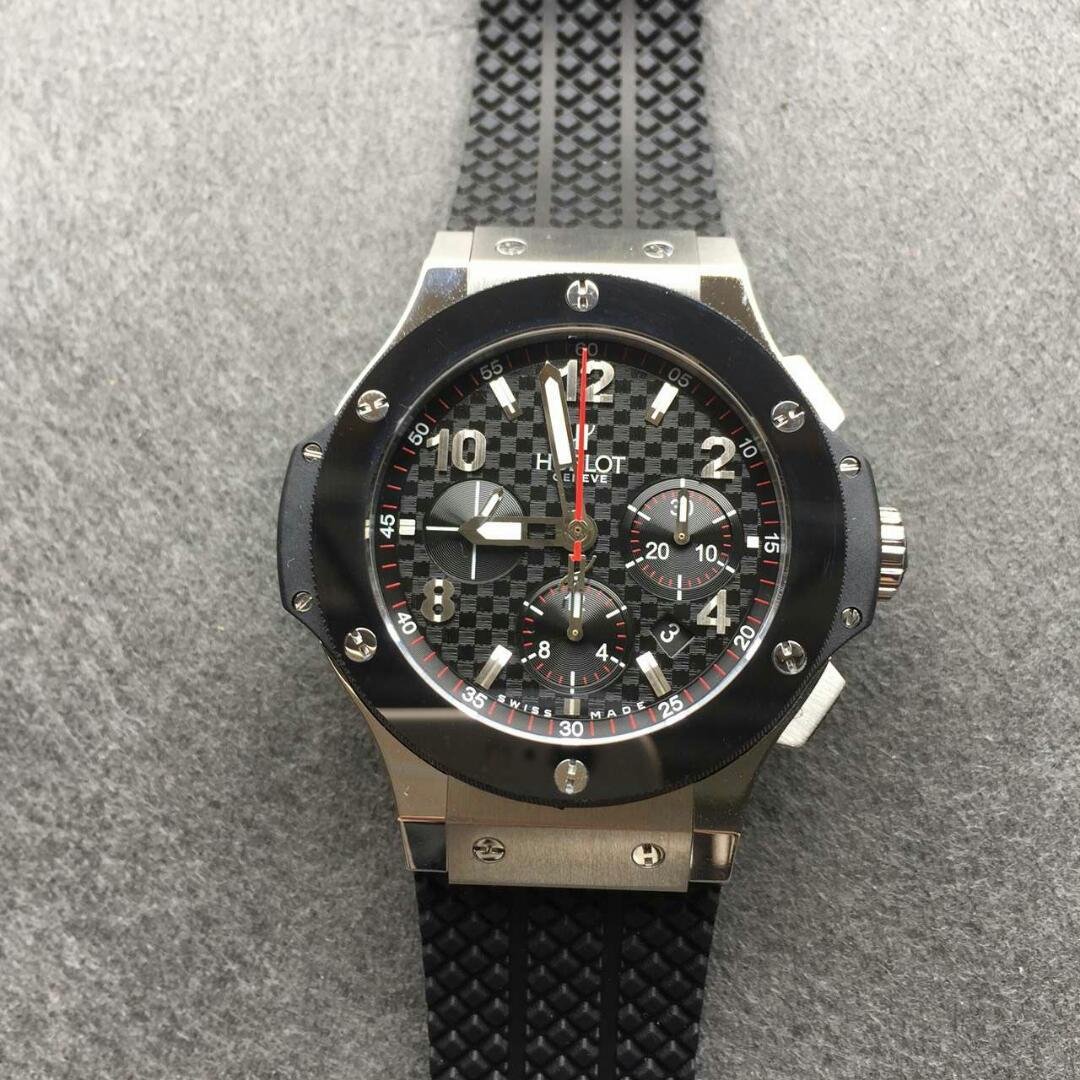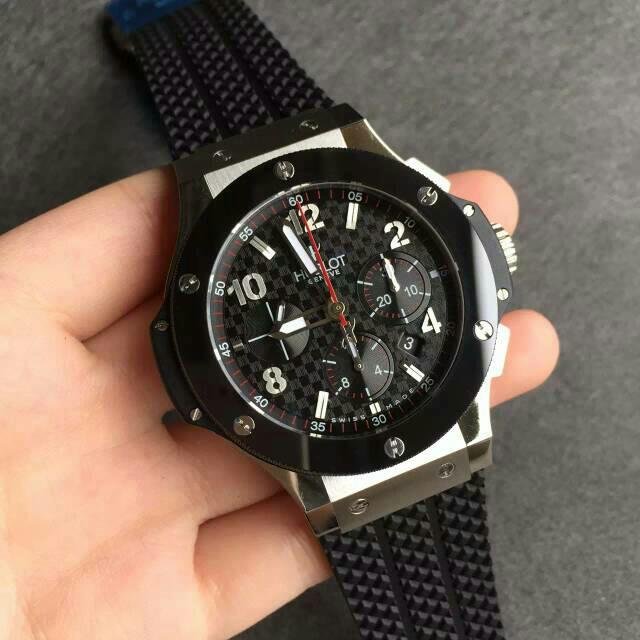 Video: