Too long not to give a review of low end replica watch, today, let's talk about one replica in cheap price. Maybe most of you will look down these low-cost replicas, because they are low quality. So, what do I think about?
The watch is a replica of Glashutte Panoinverse XL 66-01, the manufacturer to make this replica is to replicate the double swan neck regulator and display the balance wheel. As you know, the double regulator on genuine Panoinverse XL is on the right side of the watch dial, while the replica uses Miyota movement, so the manufacturer can only open one window at 6 to display the balance wheel.
At the same time, the genuine Panoinverse XL has four hands, while this replica only has three.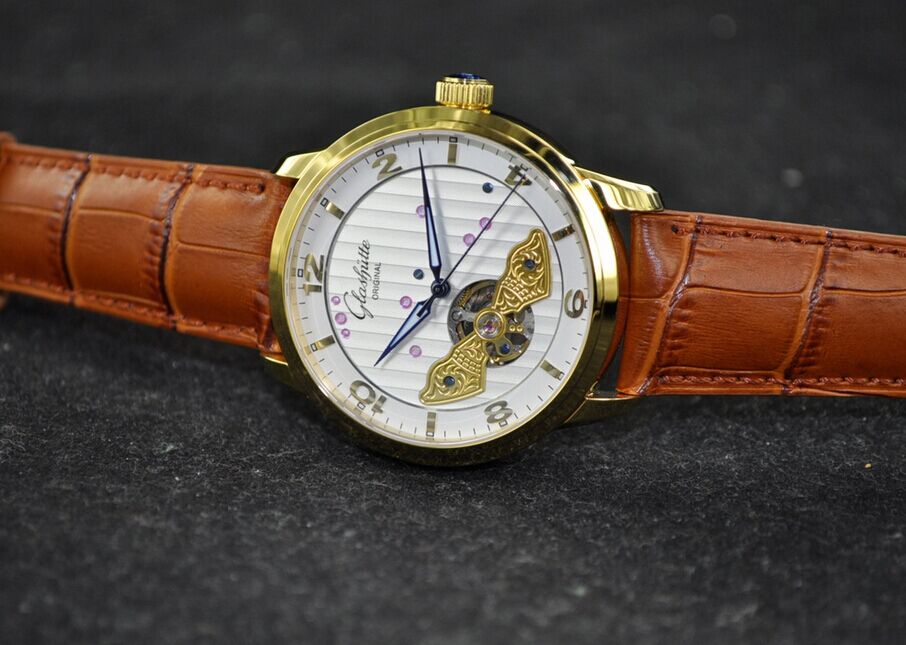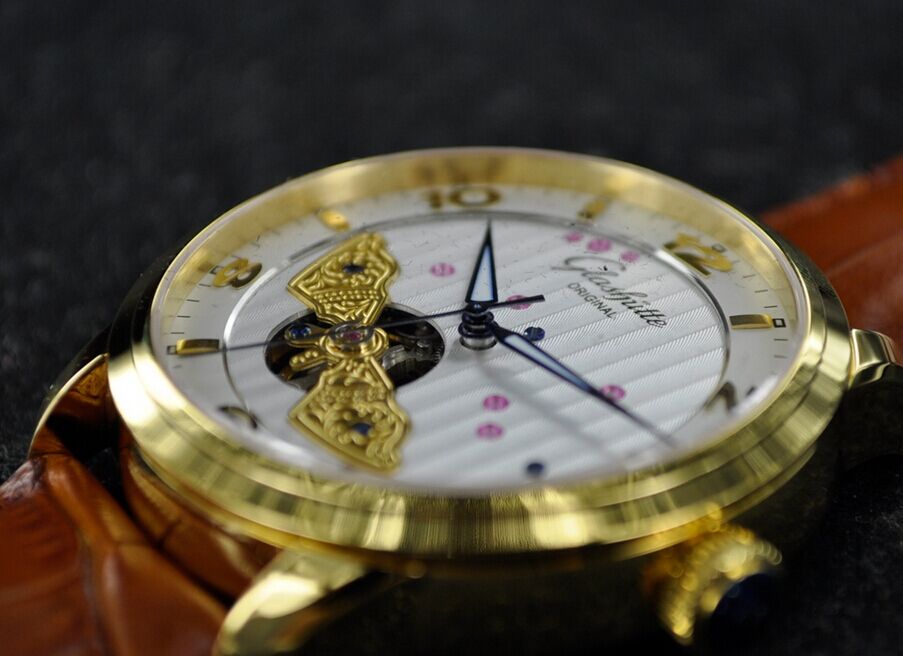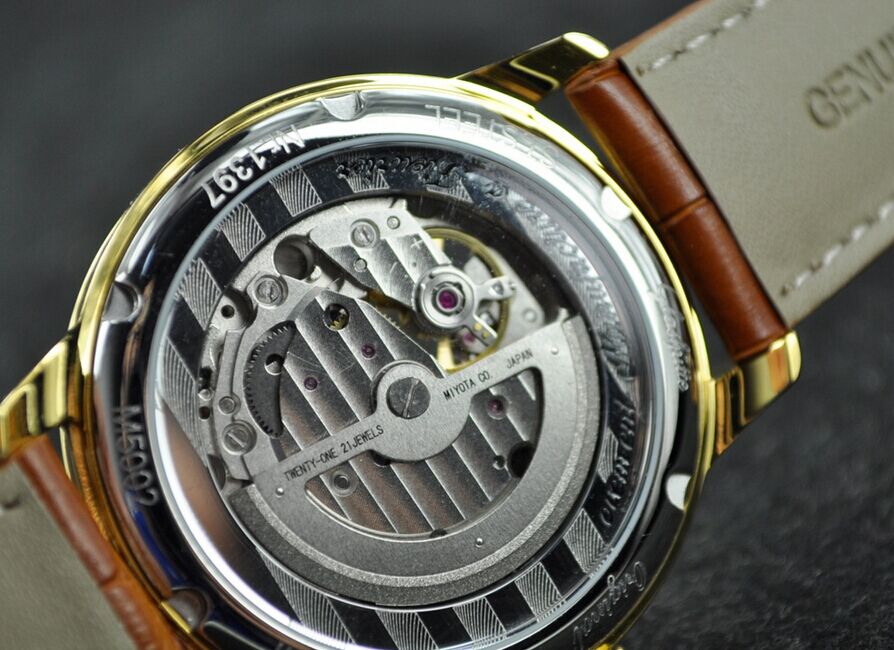 If someone asks me whether this replica is good or not, I will say it is a good replica. It uses the best PVD gold plating technology, so its case looks close to real K gold, the manufacturer trys his best to replicate the characteristics of Panoinverse XL, see the details below.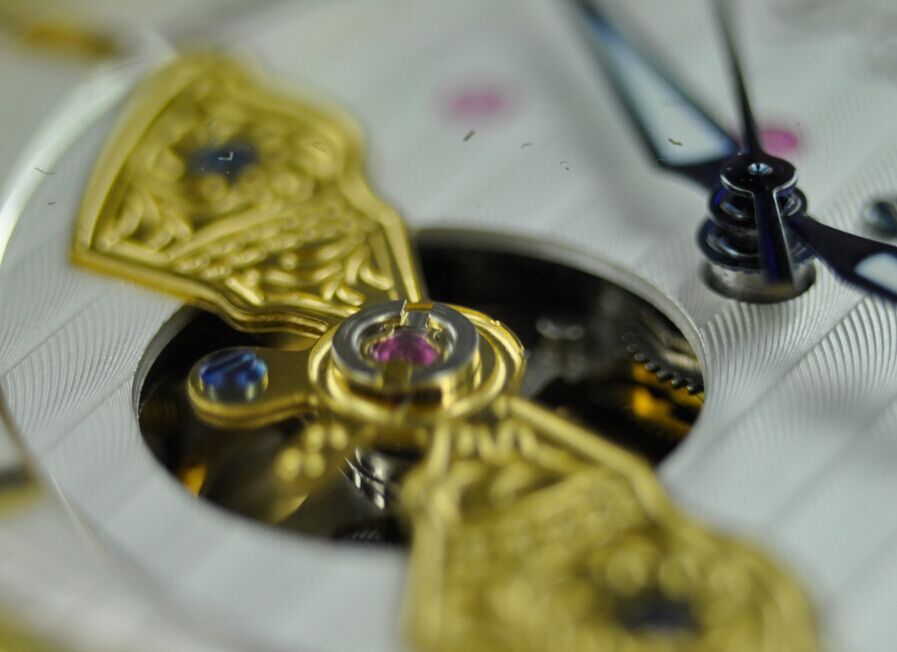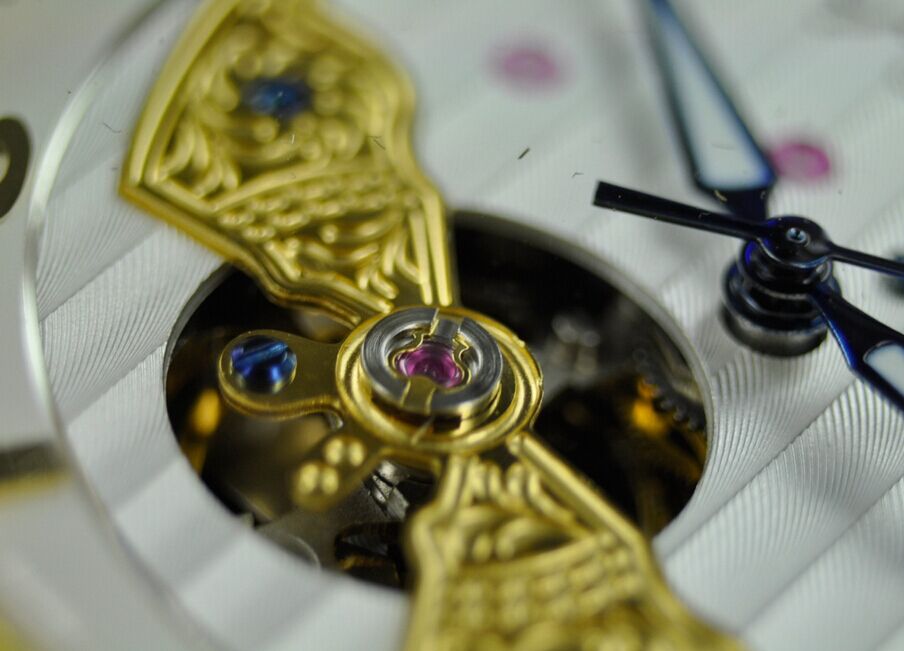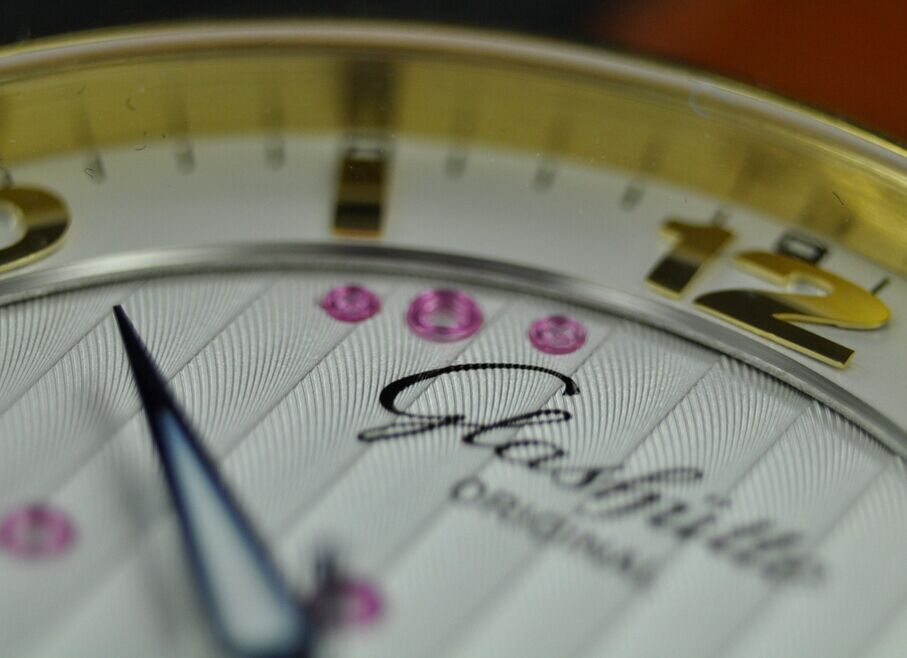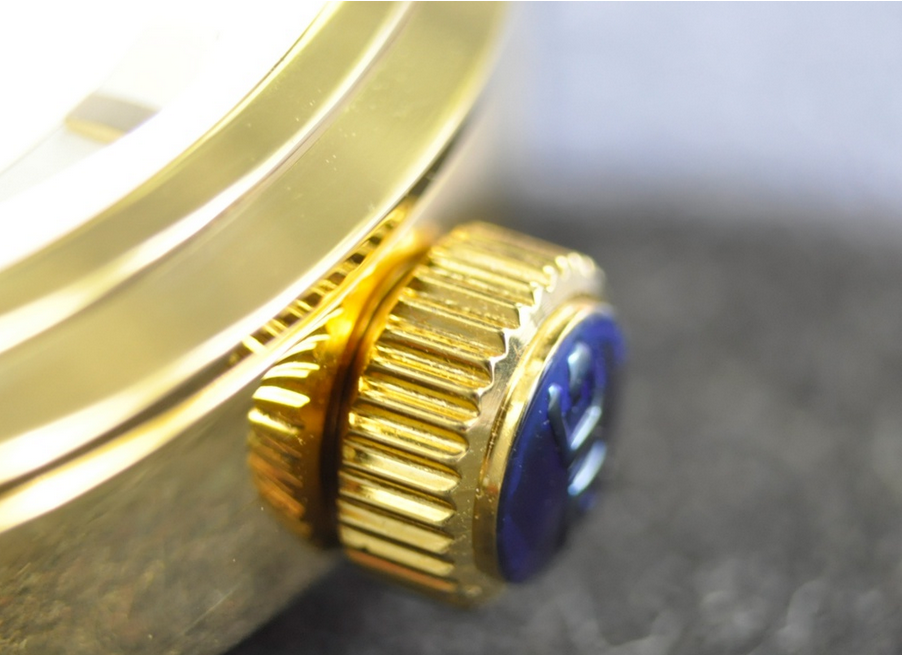 Although the watch is easily identified as a replica and can not be compared with those high end replicas, it has many advantages that are enough to make it become a good replica watch, the thick gold plating, jewels decoration on balance bridge and carefully replicated dial details, these all represent the efforts of watch manufacturer.