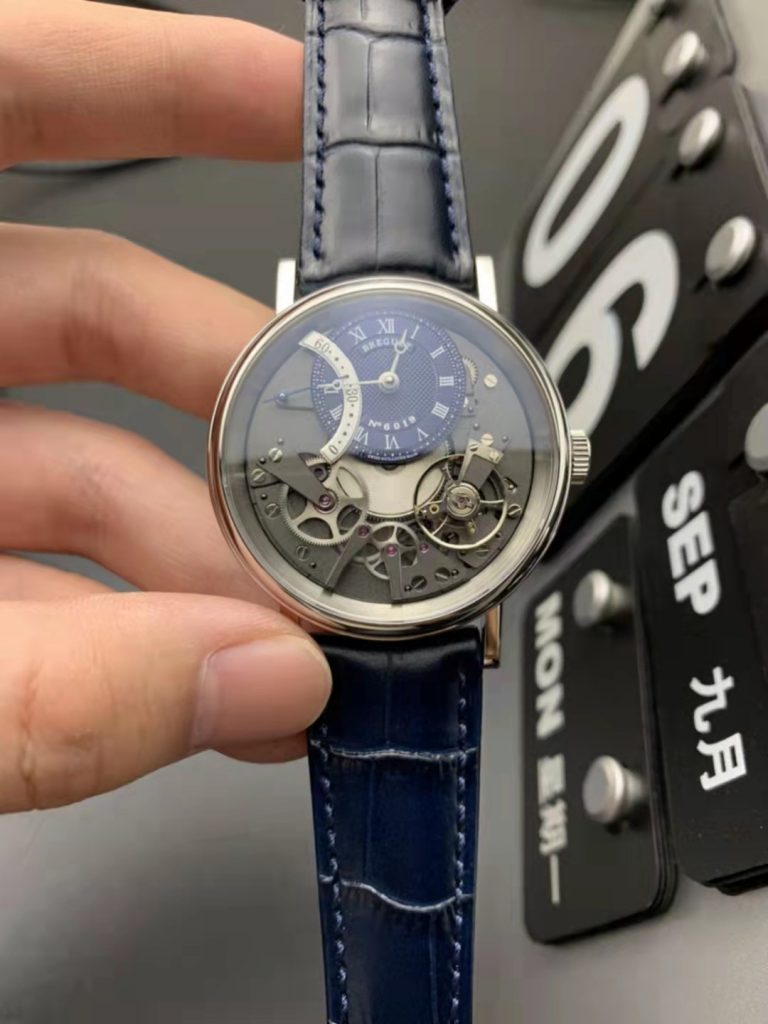 Finally, another great replica watch comes from ZF, we have waited for so long. New watches were not published by ZF in past several months due to the raid, now the situation is getting better, hope they can bring more amazing watches in the second half year. Honestly speaking, the raid has the least affection on ZF, however, to most other factories like Noob, VSF, ARF, JF, the raid result is a big blow. Some people in this industry said that Noob will not come back, because they have already had a lot of money, they earned a lot in the past.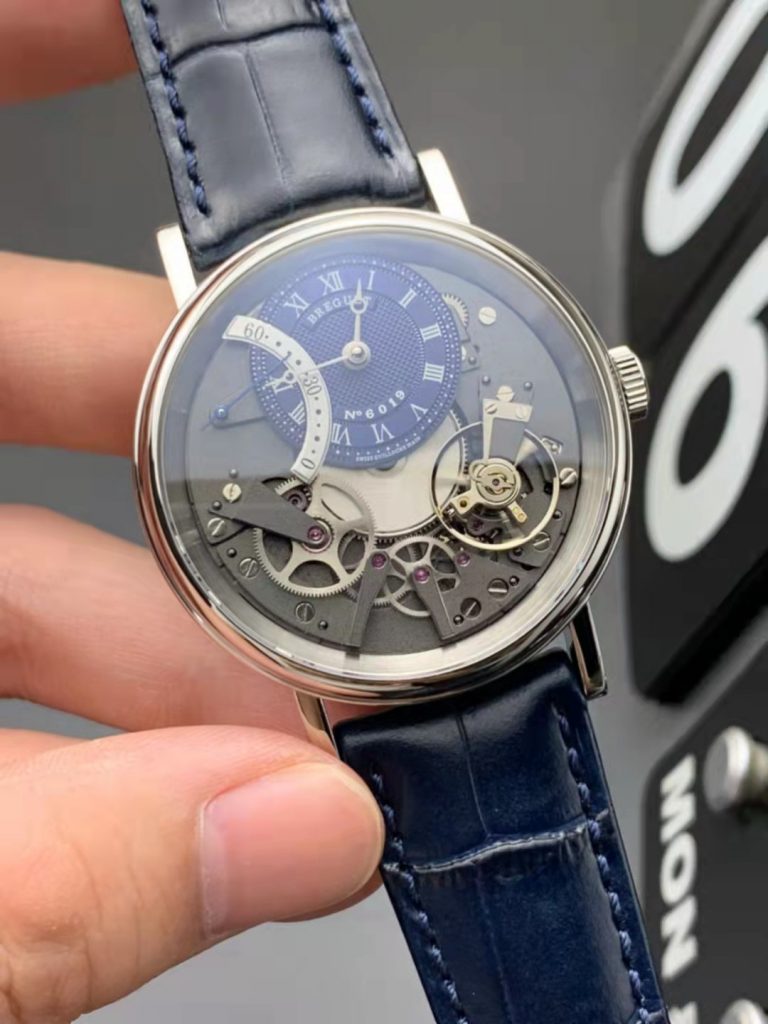 Back to our today's topic, it is a Breguet replica watch from Z factory, I never thought that ZF will make a replica Breguet watch, because the replicas of Breguet watches are not selling very well on the internet. In my point of view, Breguet Tradition must be the watch that both has the most classic design and advanced watch-making technology. Hope the replica can surprise you this time.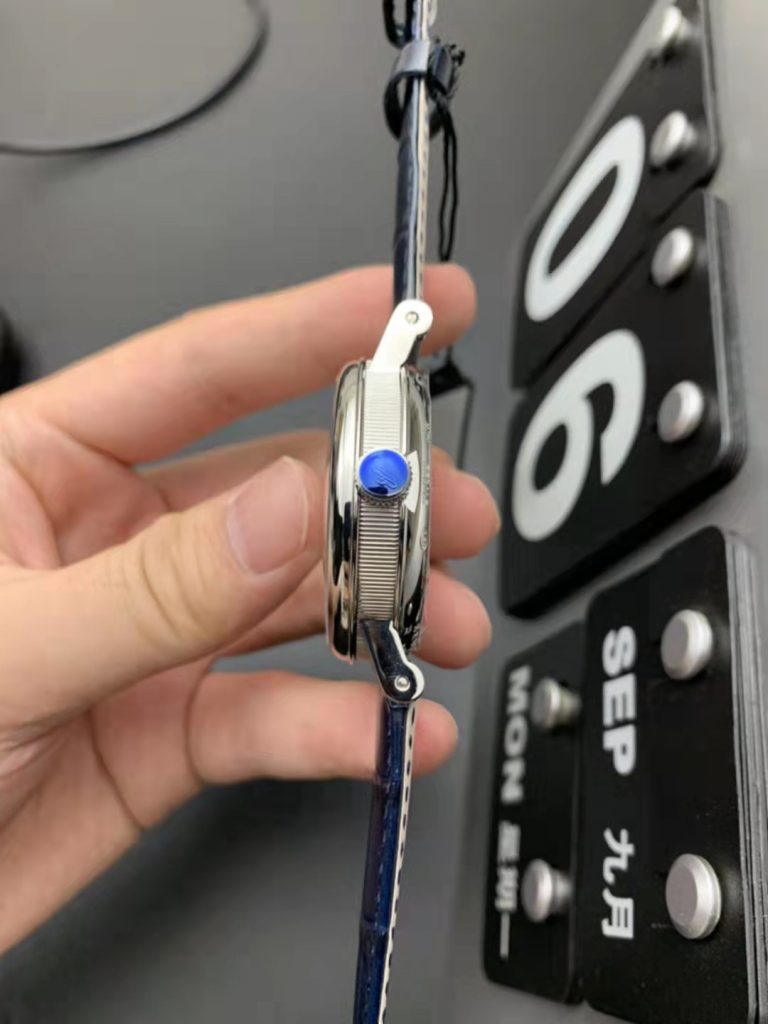 The most outstanding place on this replica lies in its dial, where you can nearly see the entire movement, including the beating balance wheel at 4 o'clock. The skeleton dial is really hard for the factory to complete, fortunately, the watch-making technology has made a big progress in recent years, so this is no longer a difficulty now. From the dial, besides various machine parts, you can see a small blue dial on the top at 12 o'clock, it is Breguet's classic guilloche dial with hour hand and minute hand. At 10 o'clock, you can see a arch-shaped indicator with a small blue hand that works seconds hand like genuine, from 0 to 60, and the hand will jump back to 0 when it reaches at 60.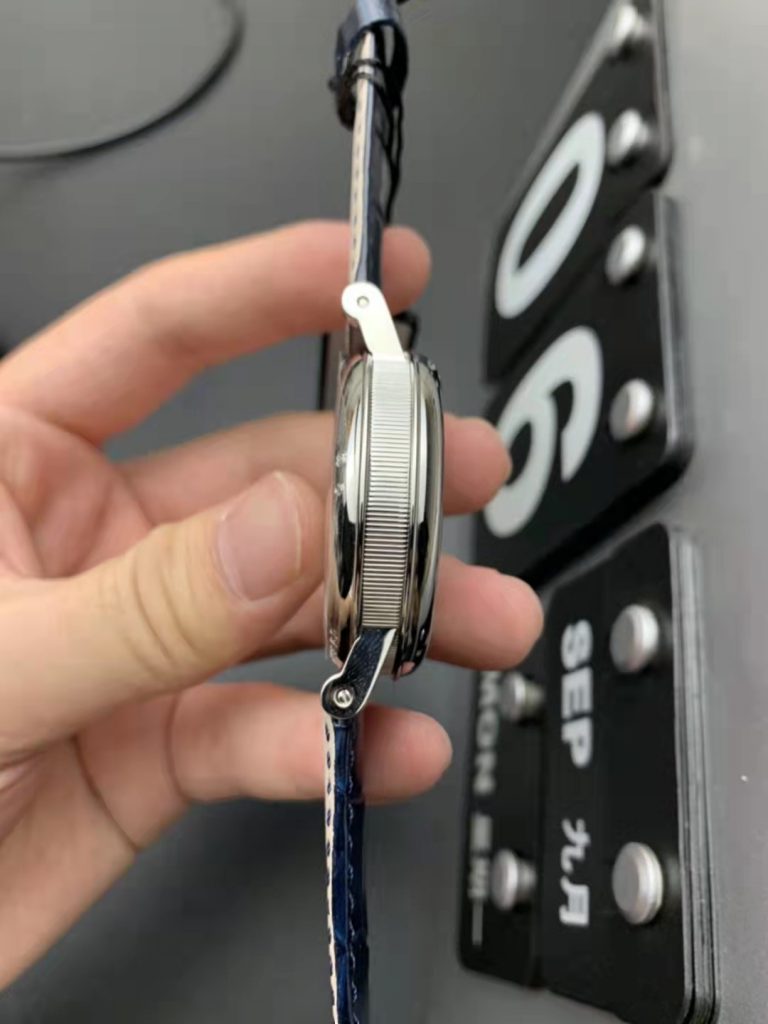 Well, for such a replica watch with so amazing dial, ZF certainly will not sell it at a cheap price, as far as I know, the factory sells it for more than 500 USD. At this price level, you can buy a top quality sports watch.
Specification:
Movement: Custom Made Breguet 505 SR1 Manual Winding Movement
Case: 40mm*11.6mm, Solid 316L Stainless Steel
Crystal: Sapphire
Dial: Blue Guilloche, Sleletonized
Bracelet: Blue Leather Strap