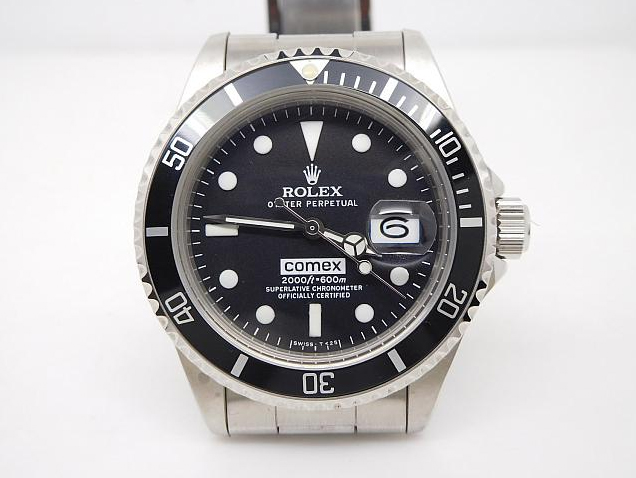 In these days, I was really tired and have not much time to write something new about replica watches, actually at the beginning of 2017, those factories seem not to release striking new models, I guess they are waiting for genuine new watches that will be published in BaselWorld. However, some factories, such as BP, are still bringing new surprise to us, this time, BP factory released a series of vintage Rolex Submariner replicas, this one Comex 1680 is one of them. Actually I remembered such type of vintage Rolex replicas were manufactured by another unknown factory, a factory that made the famous vintage Paul Newman Daytona replica, this time, not only BP made Paul Newman Daytona, it also produced this Comex Submariner. Every one who knows BP must remember their Rolex Submariner replicas have a very close quality to Noob Submariner, so now BP brings these vintage Rolex replicas to a new quality level.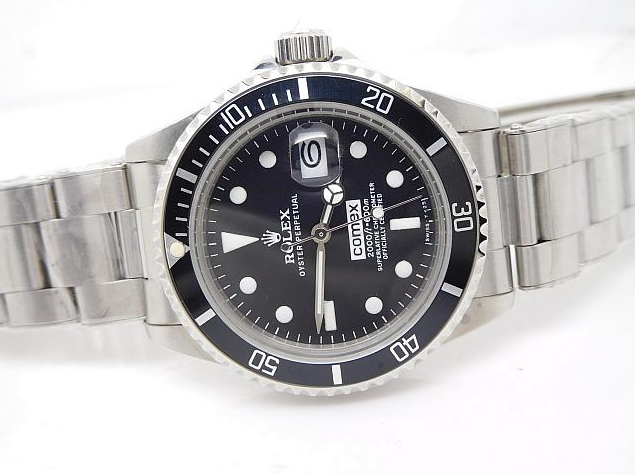 The biggest difference between this 1680 and other Submariners is that its dial has a COMEX printing, so it is a Rolex that has a rich story. The only background history about such Rolex Submariner is it has a tight association with Comex company. In order to develop a model that is more suitable for professional divers, Rolex cooperated with Comex, to ask their workers to wear Rolex Submariner watches when working under water, to distinguish this type of Submariners from other common Submariners, Rolex printed "COMEX" word on the dial. The development of Comex Submariner has made a great contribution to the birth of Rolex Sea-Dweller. This is all things I know about Comex Rolex watch.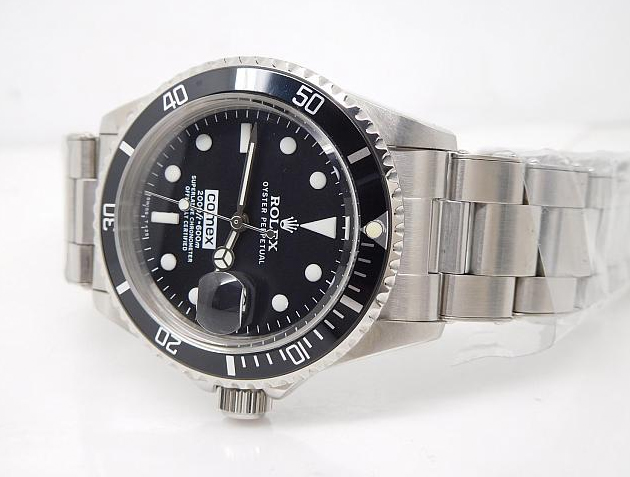 Now comes to this BP replica Rolex Comex Submariner, black gilt dial has white printings, the white hour markers do not have silver edge, it is SWISS T<25 on the dial at 6. COMEX is black in square white background. The date font is in large size, the font style looks somewhat different from modern Submariner's. I like the crown design, it does not have that large protecting lugs, so it is very easy to rotate the crown to adjust time and date.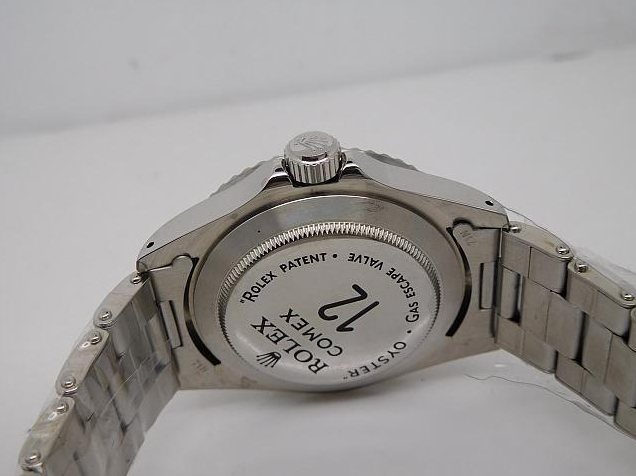 Finally, the replica vintage Rolex is equipped with ETA 2836-2 movement, which is considered to be the most reliable movement used in replicas. Actually with the rapid development of replica watch industry, the clone movement is made very close to genuine, but I still recommend you guys to buy this ETA 2836 movement, because it has fewer modification on movement components, the working is more stable. The riveted bracelet now is available, many vintage Rolex fans has requested riveted bracelet from me, now it is in stock.