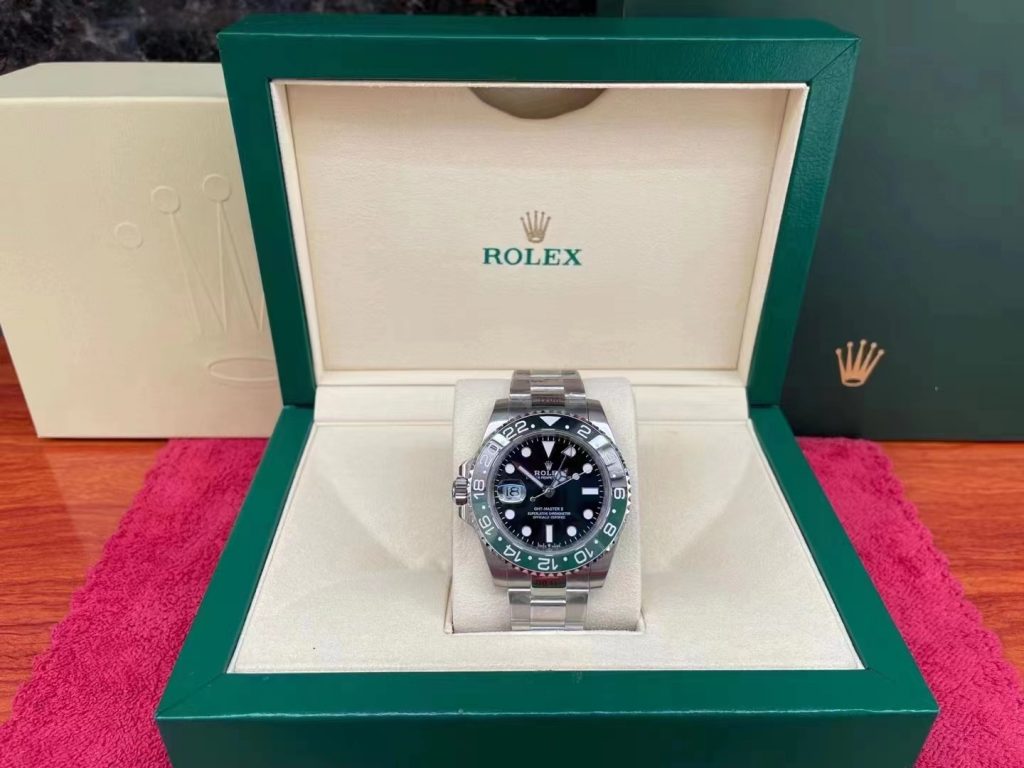 I am happy today because I found a new watch and our life in Guangzhou will be back to normal soon, the COVID-19 broke out here half one month ago, now it is under control, it is lucky that all watch factories accepted orders during this period, and the shipping now becomes normal.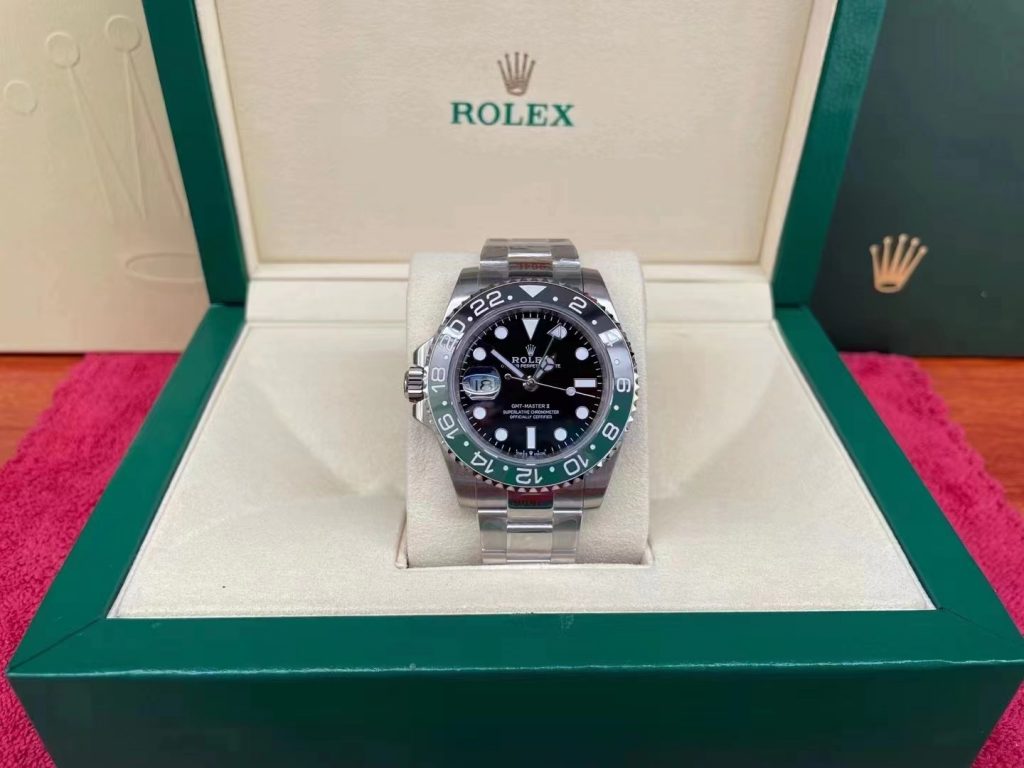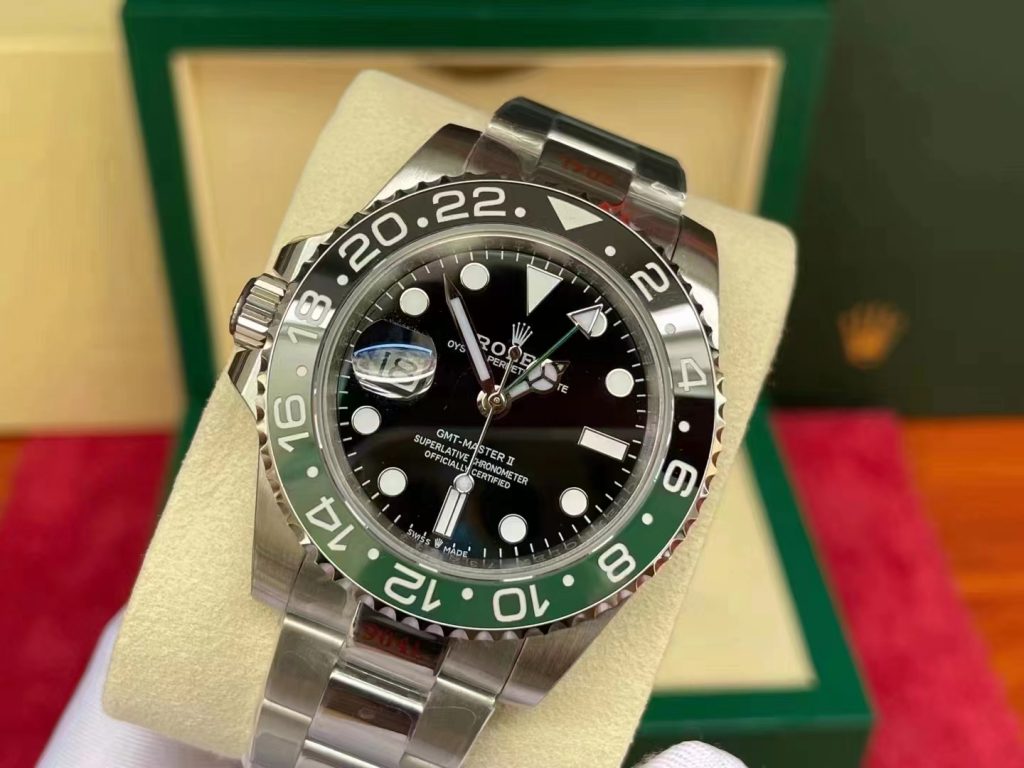 About the new watch I am going to talk about is a GMT-Master II, which was just published by Rolex in 2022. The GMT-Master II is totally a new face that features a black and green ceramic bezel, we also call the GMT-Master watch Sprite. The watch is left-handed style, well, you can wear it on your left or right hand, that does not matter, it is the first time for me to see a left-handed Rolex watch.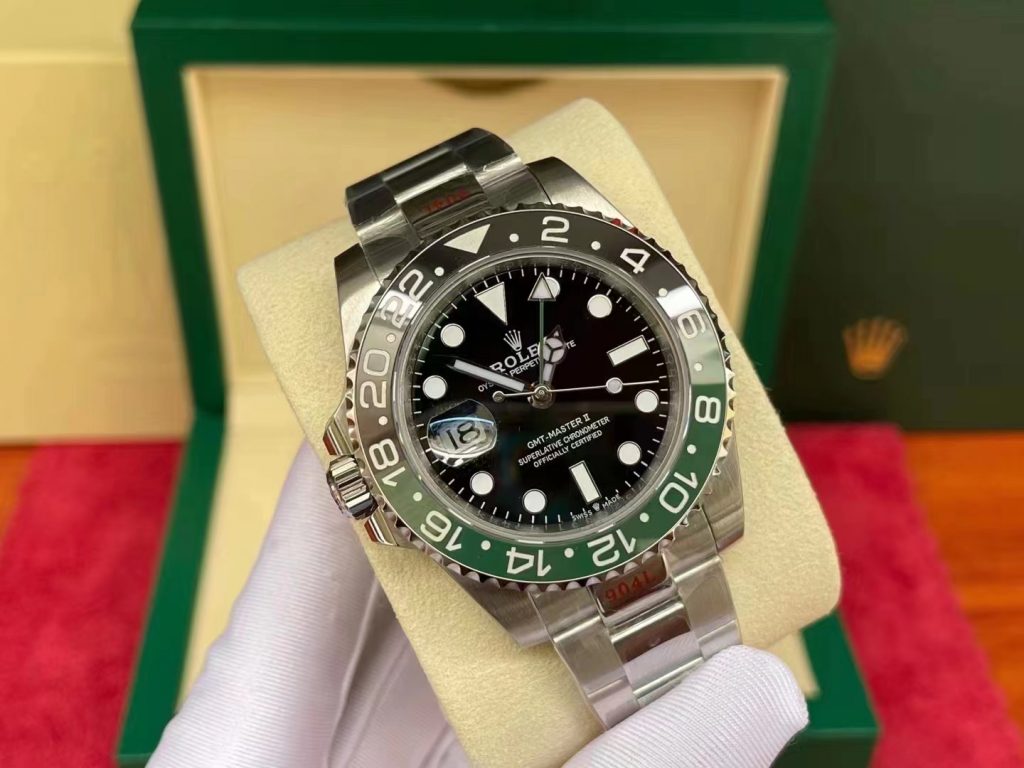 The replica GMT-Master Sprite is made by V9 factory, not the same V9 factory I mentioned before, the new V9 factory now has a new boss. The replica is made with real 904L stainless steel, two big features of the watch are its black/green ceramic bezel insert and the left crown. The case has a diameter of 40mm and is measured to be 12mm in thickness. On the black dial, the central GMT hand is in green color that exactly is line with the green ceramic on the bezel. There is a tiny crown logo between "SWISS" and "MADE" at 6 o'clock.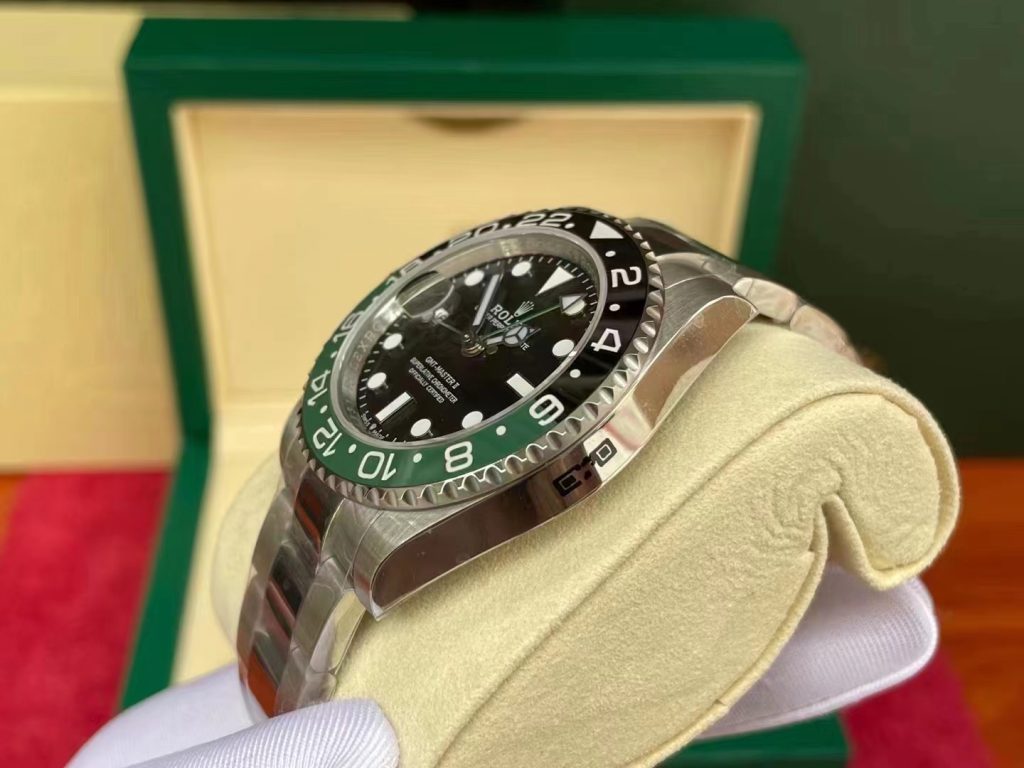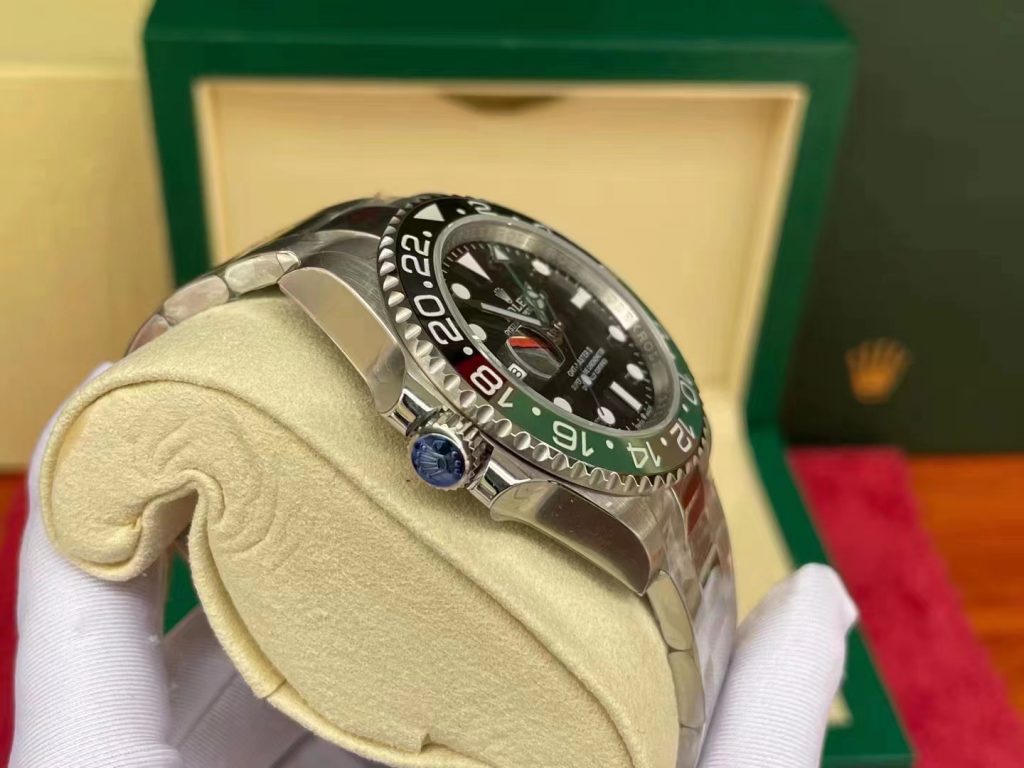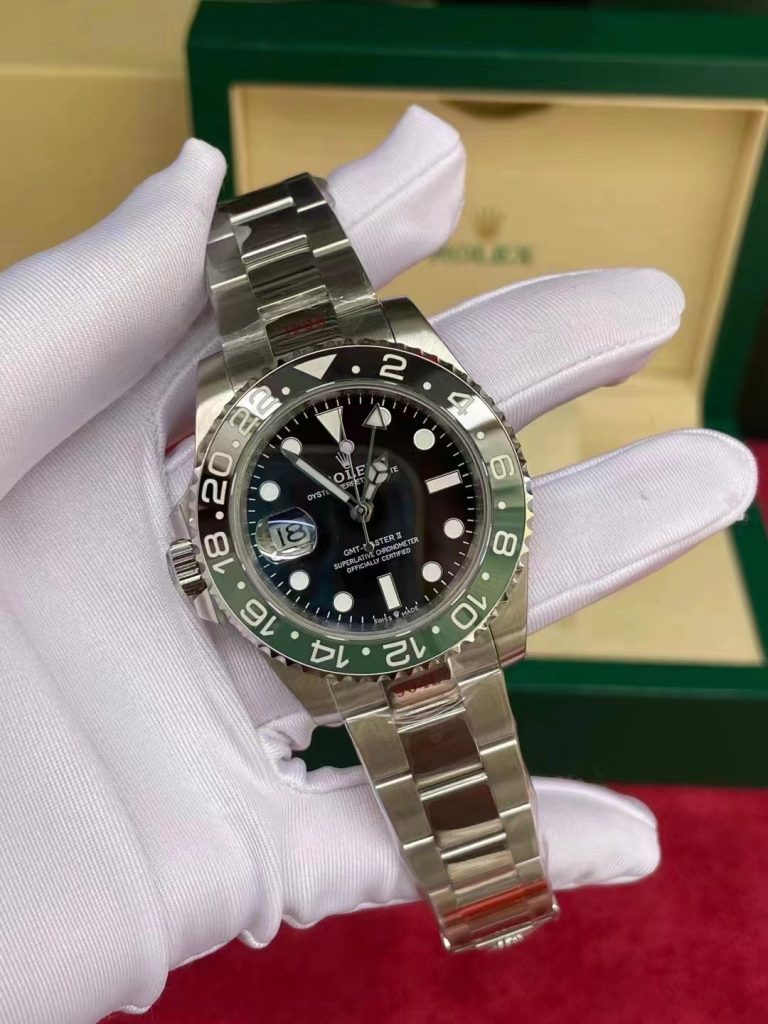 This GMT-Master replica Sprite model from V9 factory is a good try, its quality is ok, and the price is also very affordable, compared with those GMT-Master replicas made by Noob or Clean, V9 has their price advantage. But the problem is factories like V9 can not make replica watches with the best quality, which means that every detail of this replica watch is not in top level, so, that's the reason why I always suggest you guys buy from replica watches from big factories, even they have higher prices.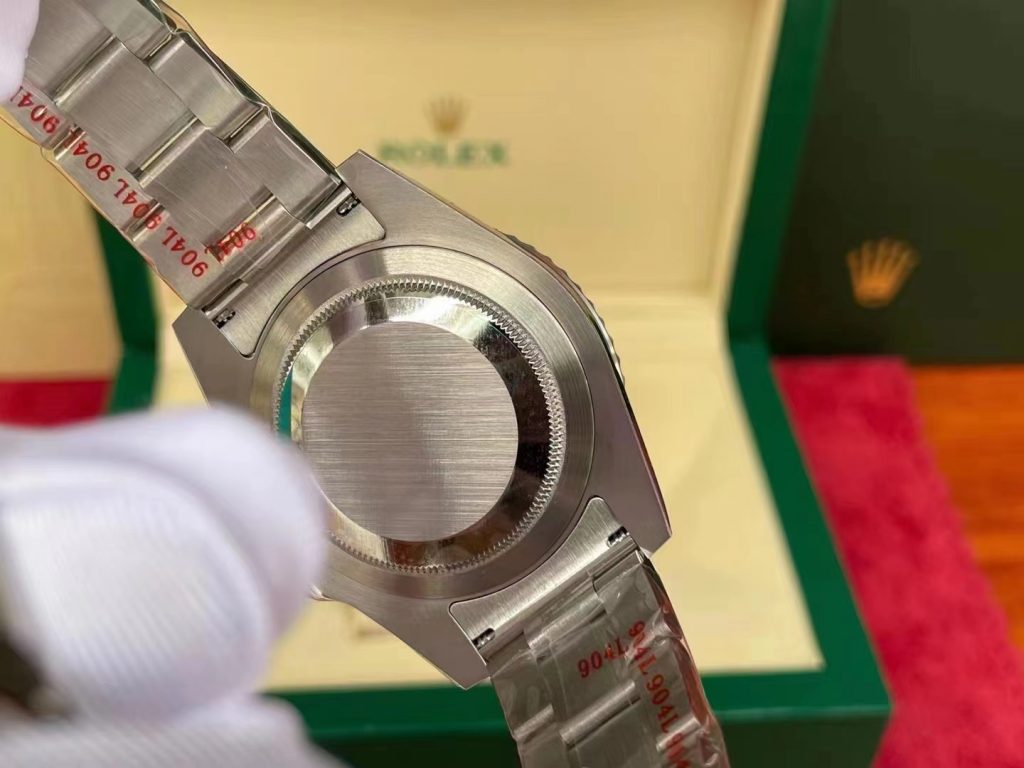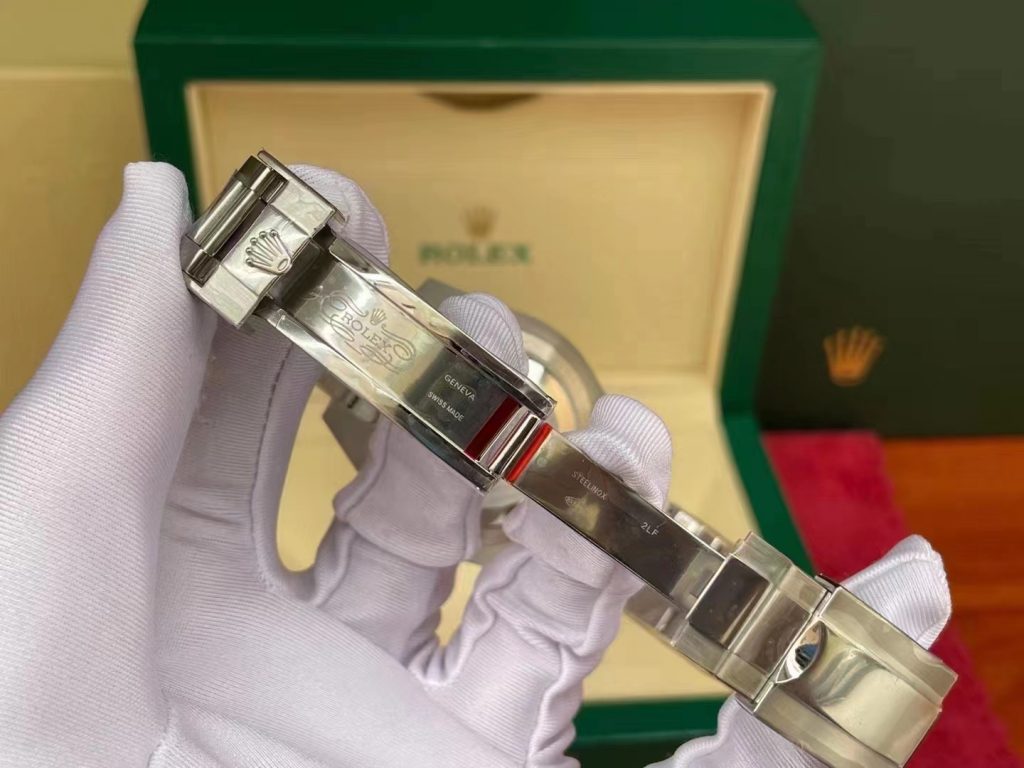 Good news is that Clean factory is going to publish this GMT-Master II Sprite soon, maybe on May 10th. Yes, really exciting, we know the ceramic bezel on GMT-Master II is a big advantage of Clean factory, and they will use a 3186 movement in this GMT watch. And the bracelet will have Oyster and Jubilee options.